Google Reader is dead – here's how to replace it
As Google shuts down its beloved RSS reader on 1st July, we lay out these brilliant alternatives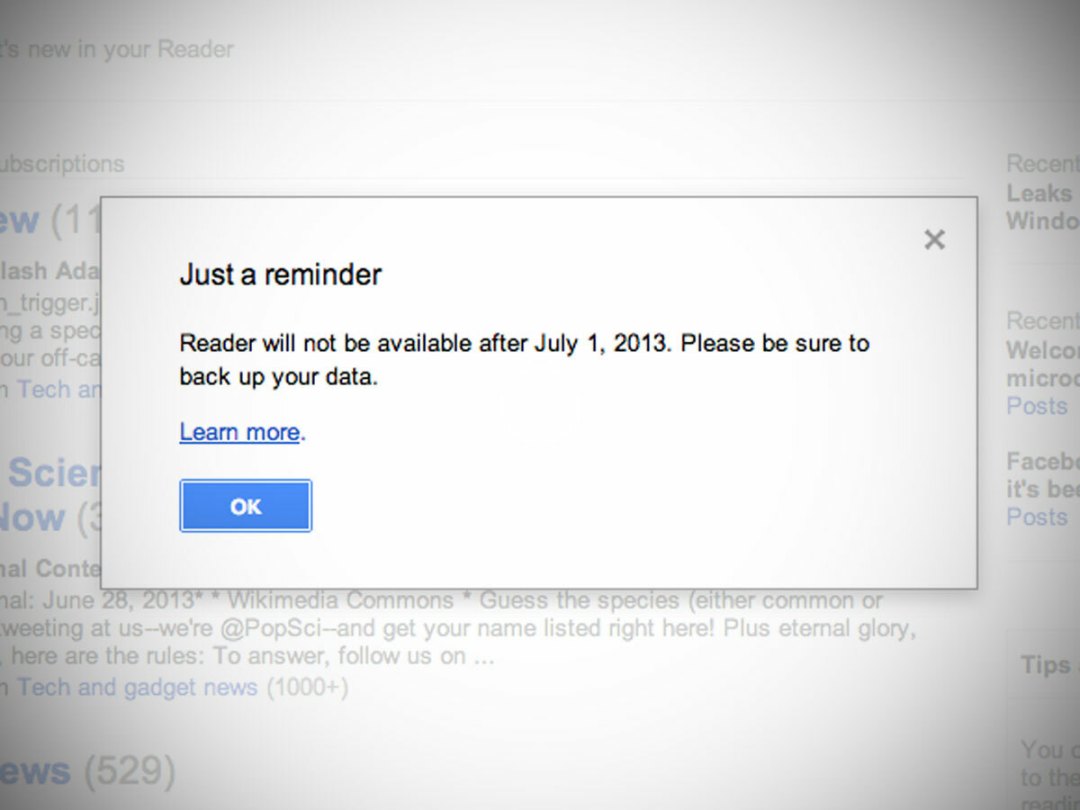 1st of July is D-Day for Google Reader, the well-loved RSS reader that Google decided to shut down for… well, we're not entirely sure but it probably has to do with encouraging people to use Google Plus more or something.
The whys and the wherefores are pretty irrelevant from tomorrow, as Reader will be no more. But even as we pour some malt liquor on the ground for our fallen homie, we look to the future. Here are three classy alternatives to Reader.
Feedly (Web/Android/iOS)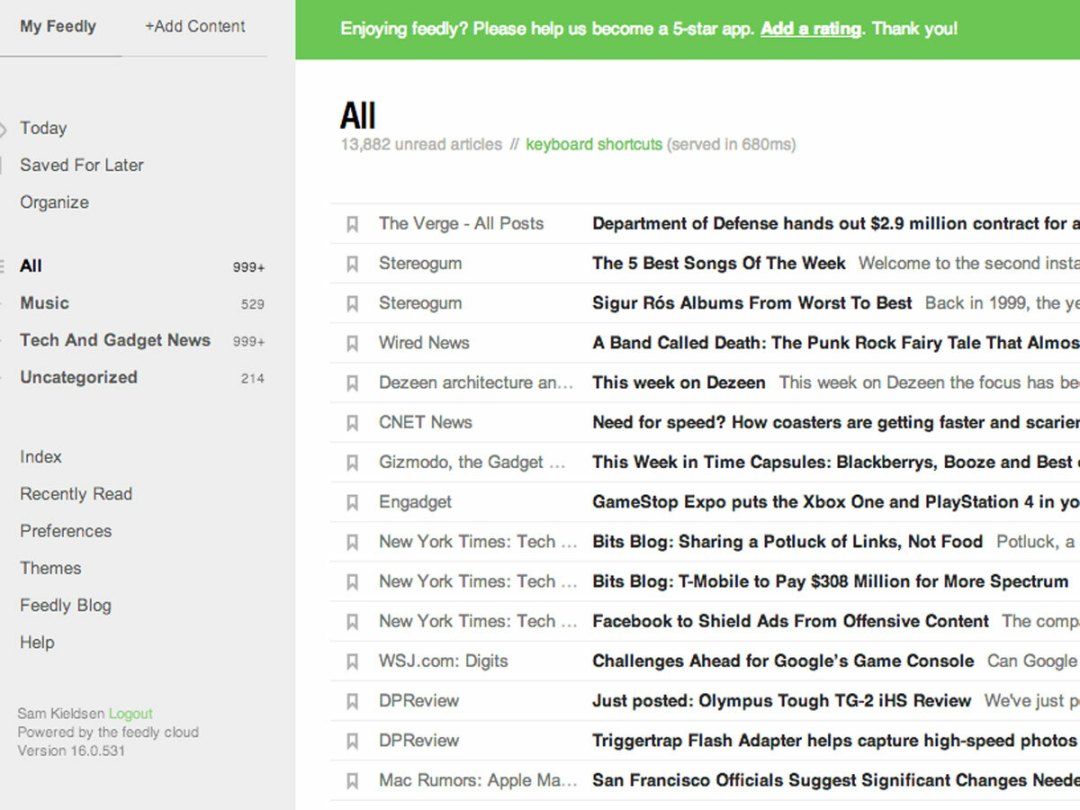 Feedly seems to have become the de facto successor to Google Reader, because it offers a similarly clean, clutter-free take on displaying RSS feeds (particularly if you switch the view to "Title Only" mode). Little surprise that it has already has around 12 million users.
It's highly customisable, syncs to other apps like Reeder and you can easily import your existing Google Reader RSS feeds (do this ASAP, because after Reader's shutdown you may find they're unavailable).
Verdict: It's Google Reader – but much easier on the eyes
The Old Reader (Web)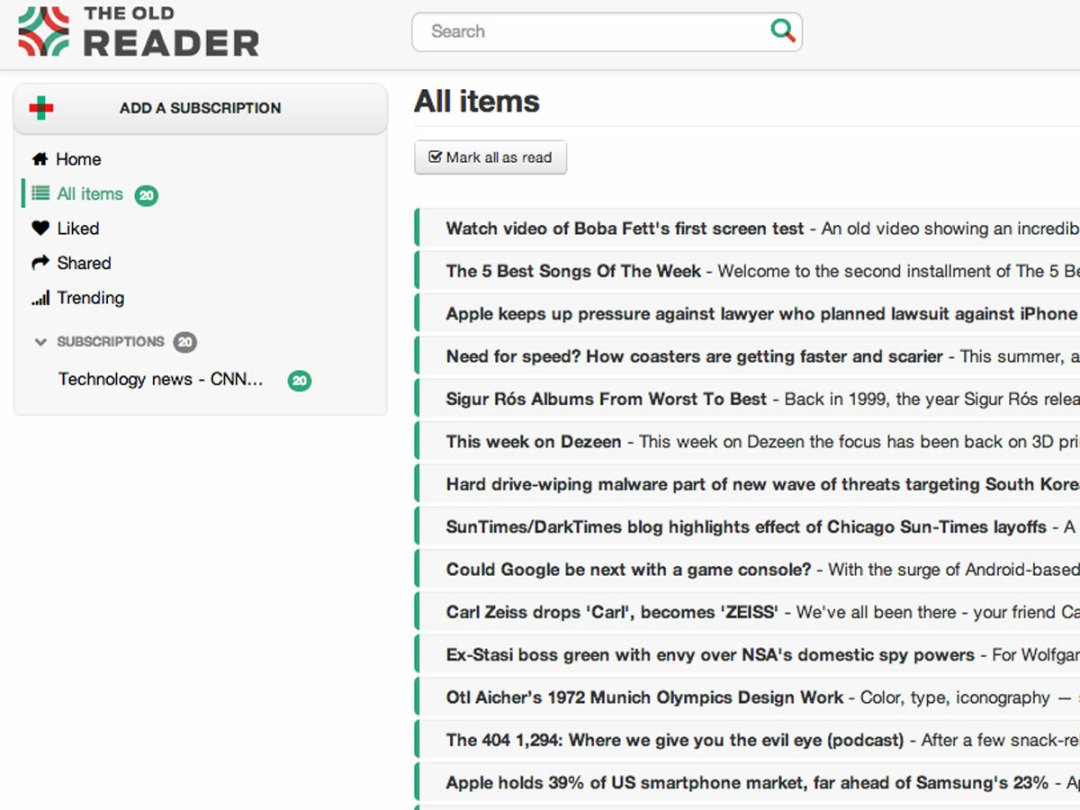 The Old Reader was created almost as soon as Google announced Reader's imminent demise. Not only does it feature a similarly "utilitarian" design, it echoes its predecessor's dedication to simple, easy sharing of links.
However, it lacks the third-party link-sharing of Google Reader and the one-touch importing of Reader subscriptions. This has to be done manually by downloading an .xml file from Reader and importing it to The Old Reader. It also lacks a real mobile app, and is viewable only through web browsers.
Verdict: For the RSS purists
Pulse (Web/Android/iOS)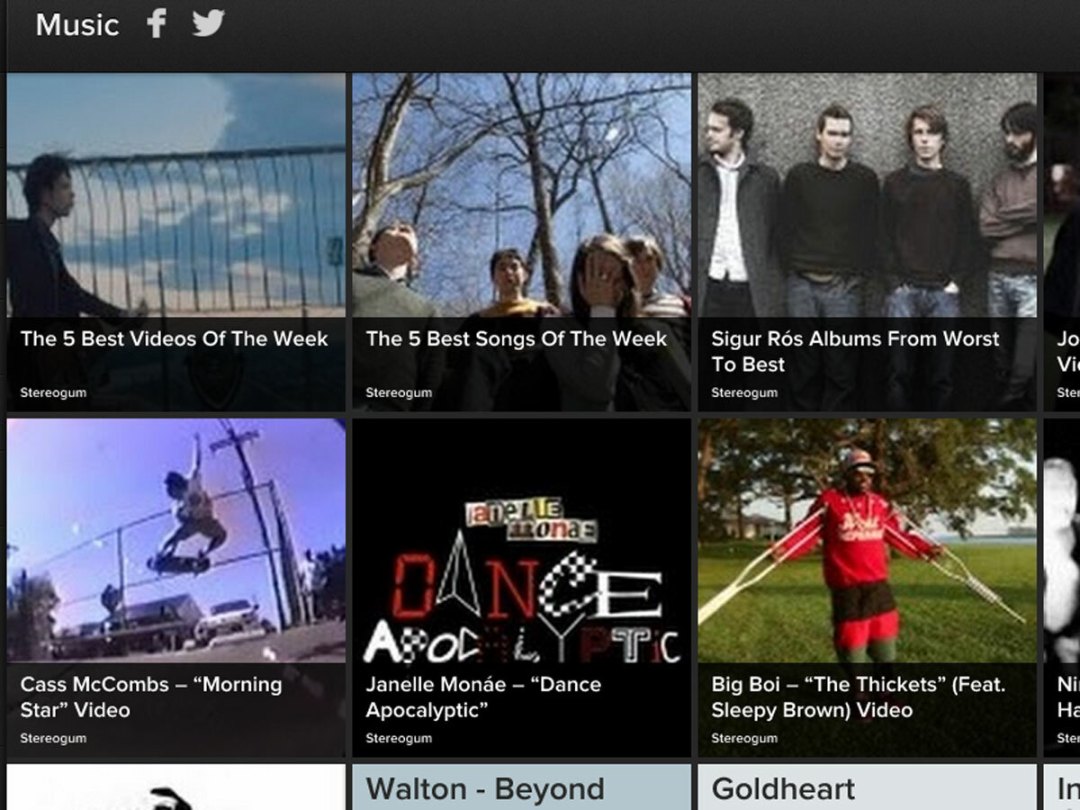 If you want to use Reader's demise as a chance to switch up your RSS reader experience to something a bit different, consider Pulse. It's far more visually-driven than the other two options here, with large images dominating its front page.
It also prioritises stories it thinks you'll prefer, pushing them to the top of the page. You can import Google Reader subscriptions in a matter of seconds and share links via Facebook or Twitter.
Verdict: A pretty-looking departure from Reader