Stuff Picks 2021: 12 gadgets and toys to keep the kids entertained
Good behaviour reaps rewards...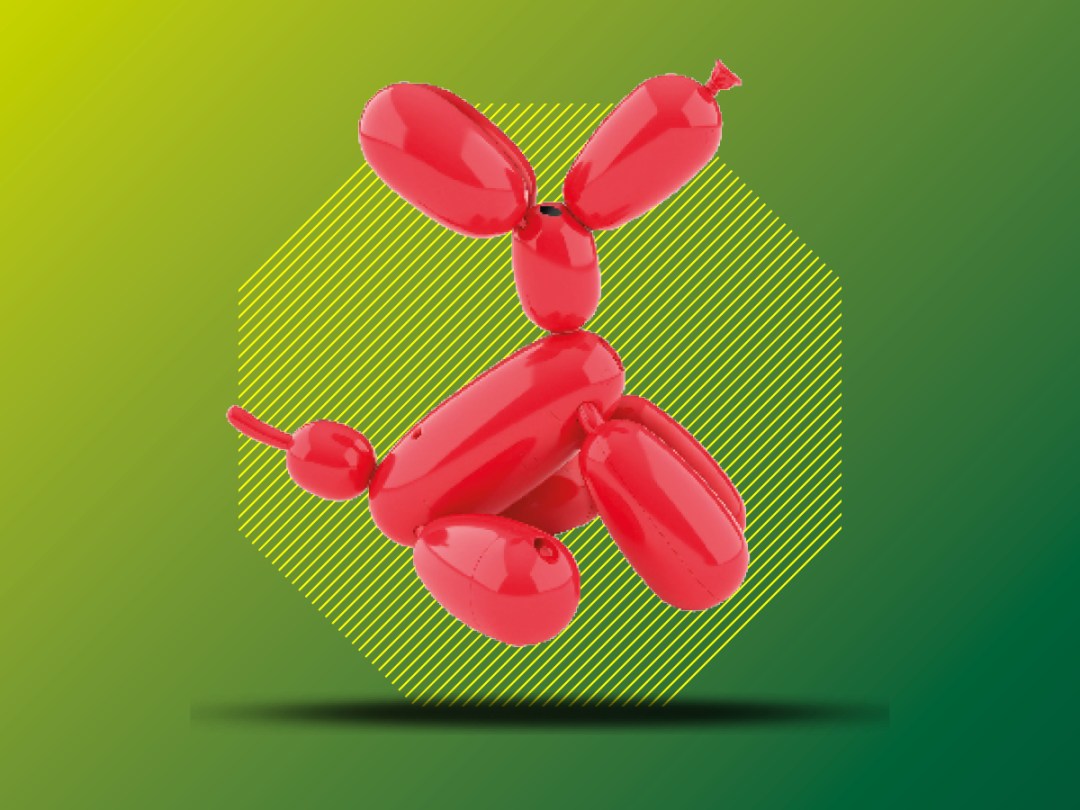 We're deep into the new year and last Christmas is long forgotten, and next Christmas is too far away to even contemplate – so why not treat the children who've had to put up with your home schooling?
We'd never advocate bribing your kids with gifts, but it'd be nice to occupy their minds so you can get some work done, right? It's a delicate balance of avoiding potential waterworks to keep the sprogs happy, but also making sure they clean up after trashing the family home.
And it's not just your kids who matter, there might be some other tiddlywinks deserving of a little gift, so remember the rules: sensible and silent toys for your own kids, loud and obnoxious ones for everyone else's. 
vtech kidizoom studio (£50)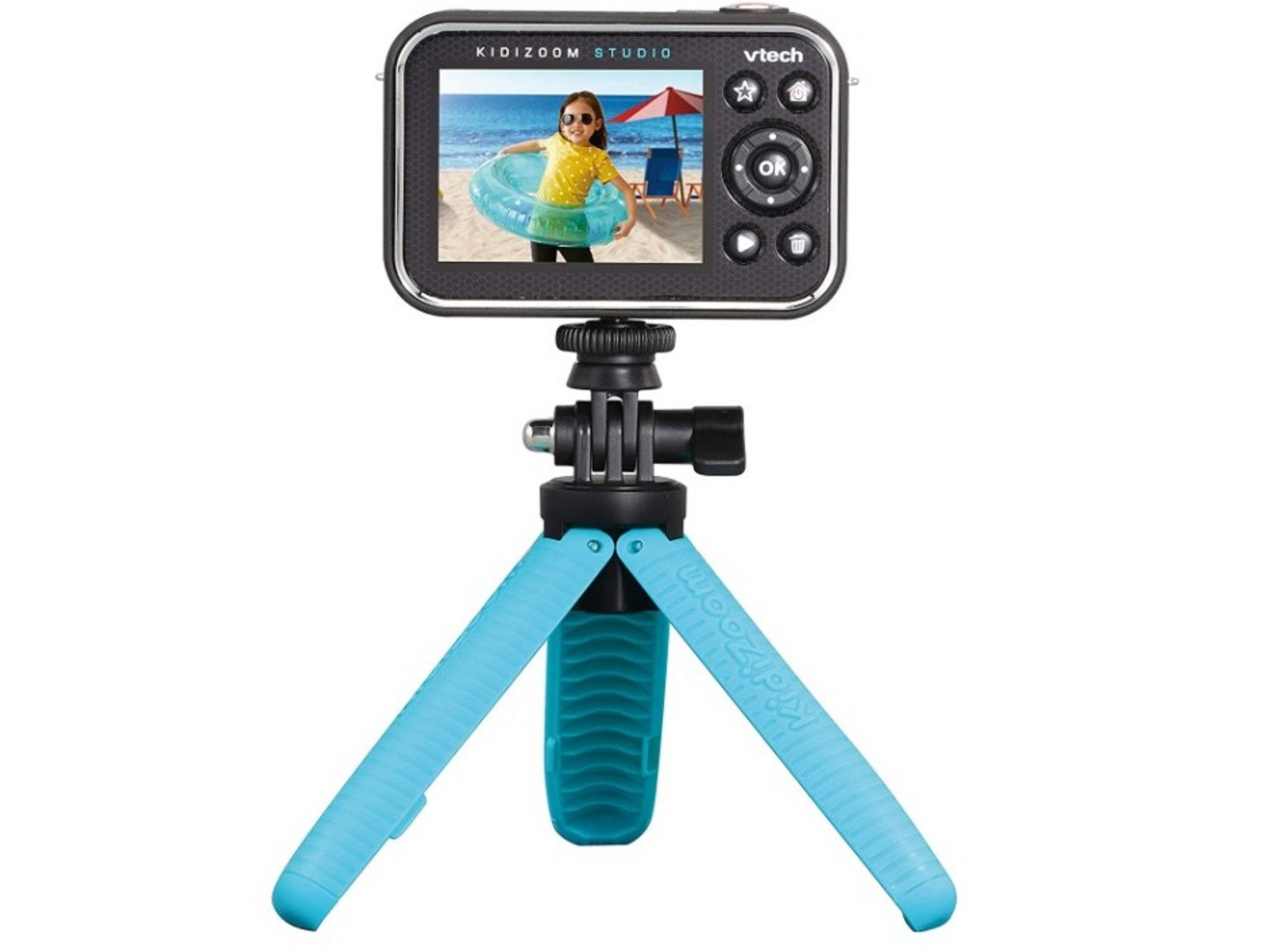 The perfect tool for the next generation of superstar influencers – and one that doesn't mean having to hand over your phone – this 720p video kit comes with a microSD card slot (up to 32GB), mini tripod, wrist strap, super-simple editing options and… the best bit? A fabric green screen for cool disappearing tricks and imaginative backgrounds.
star wars the child animatronic edition (£45)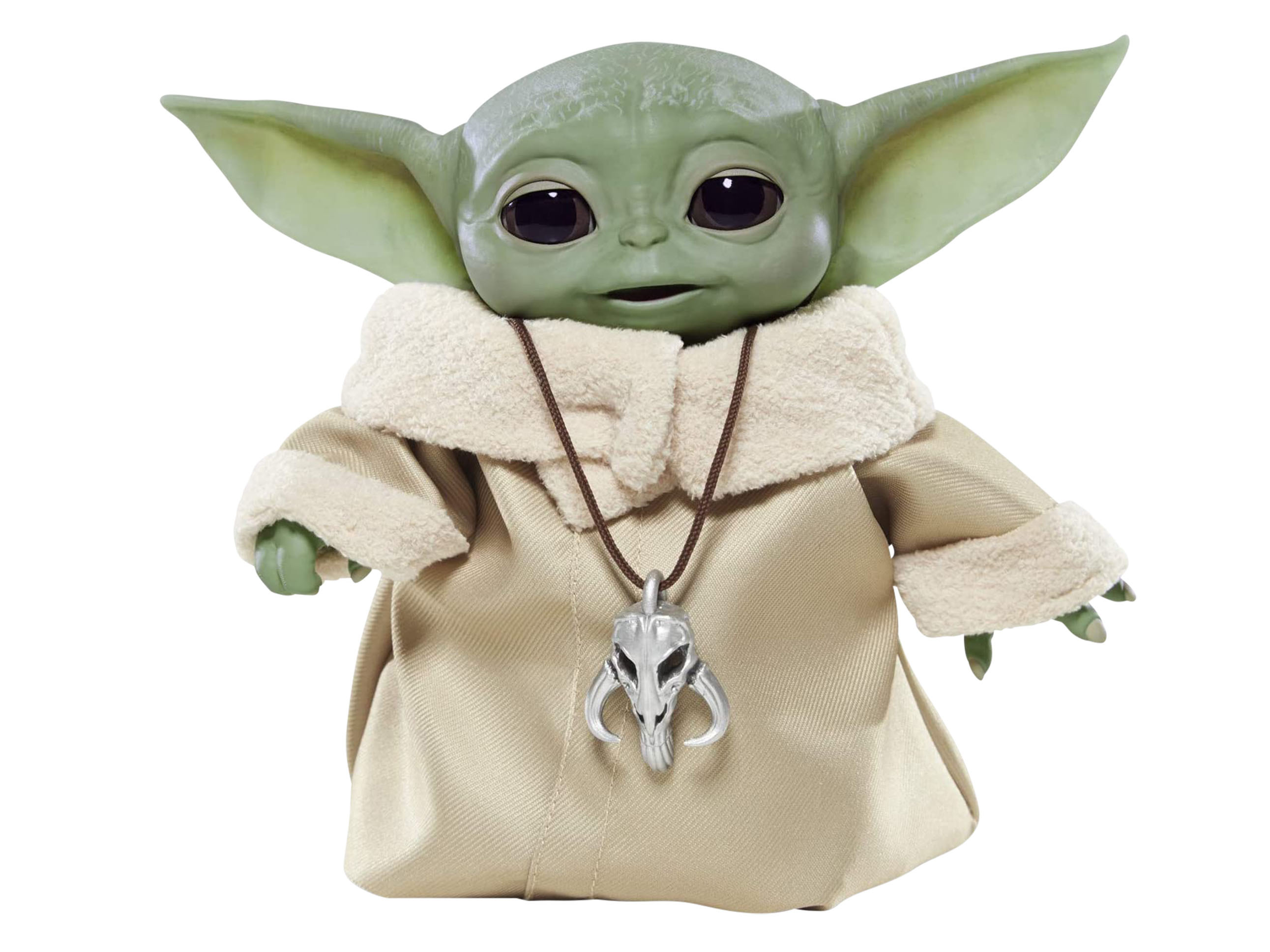 Baby Yoda alert! This is the way to win your little Mandalorian fan's affections. The Child will gurgle, giggle and look cute as hell, but tap its head three times and watch as it sighs deeply before unleashing the full power of the Force* (*Force not included).
ROBO WUNDERKIND EXPLORER PRIME (£249)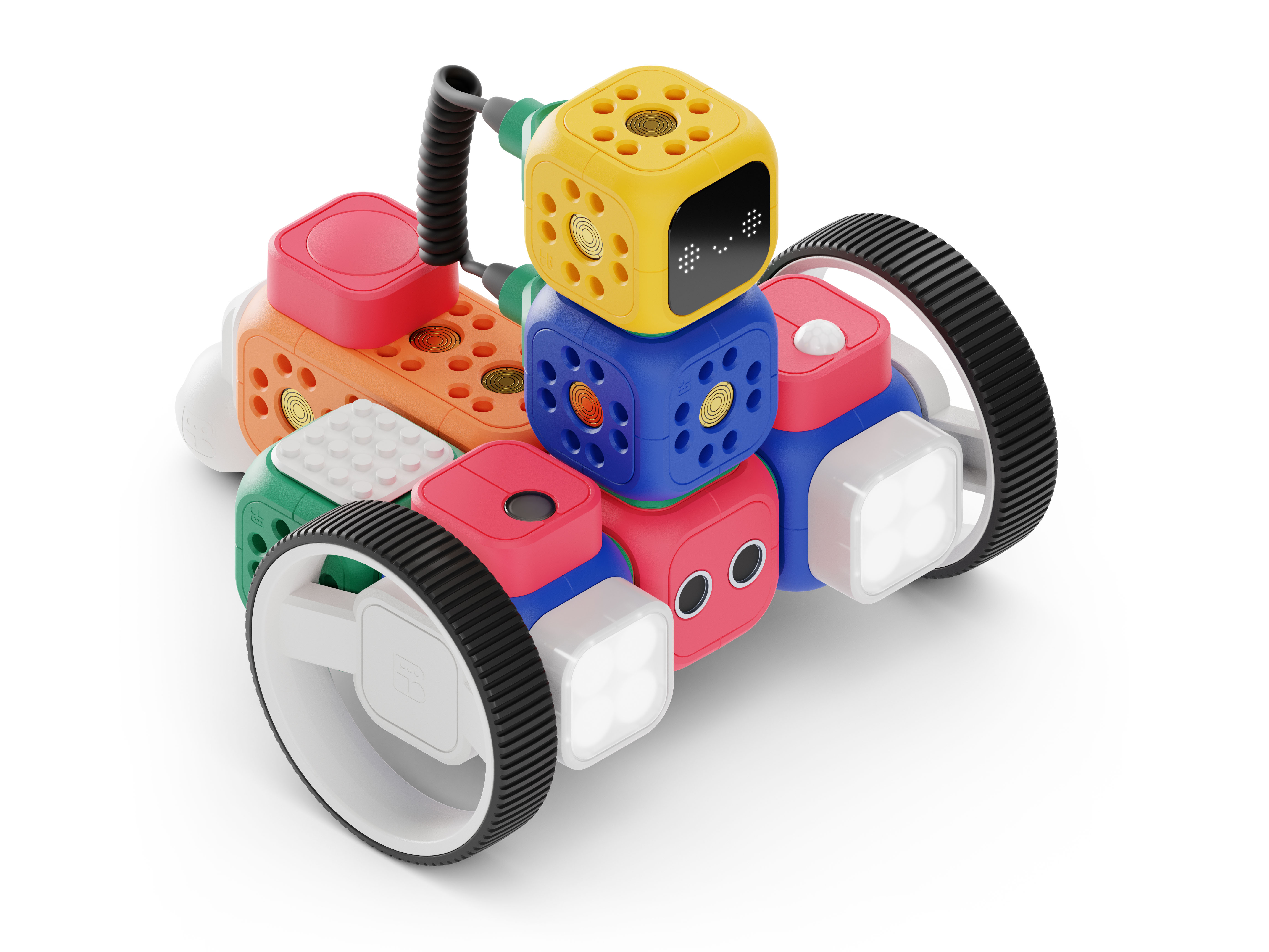 This is an impossibly clever robotic building-block system for ages 5+, featuring a central brain and seven modules including distance sensors, push buttons, motors and wheels. Once they've built the robot/car/lighthouse/etc, Lego blocks can be added for extra pimping. More versatile than most coding kits, it'll secretly stimulate maths, logic and creative thinking.
RASPBERRY PI 400 (from £67)
Based on the Raspberry Pi 4, the 400 hackable computer packs a 64-bit CPU clocked at 1.8GHz, 4GB of RAM, Wi-Fi and 4K video. It's ideal for kids learning to code, or anyone who'd like to delve into computing for a price that makes the decision as easy as Pi. Crucially, if they start to get the hang of it, you've bought youself a few hours peace and quiet.
SQUEAKEE INTERACTIVE BALLOON DOG (£48)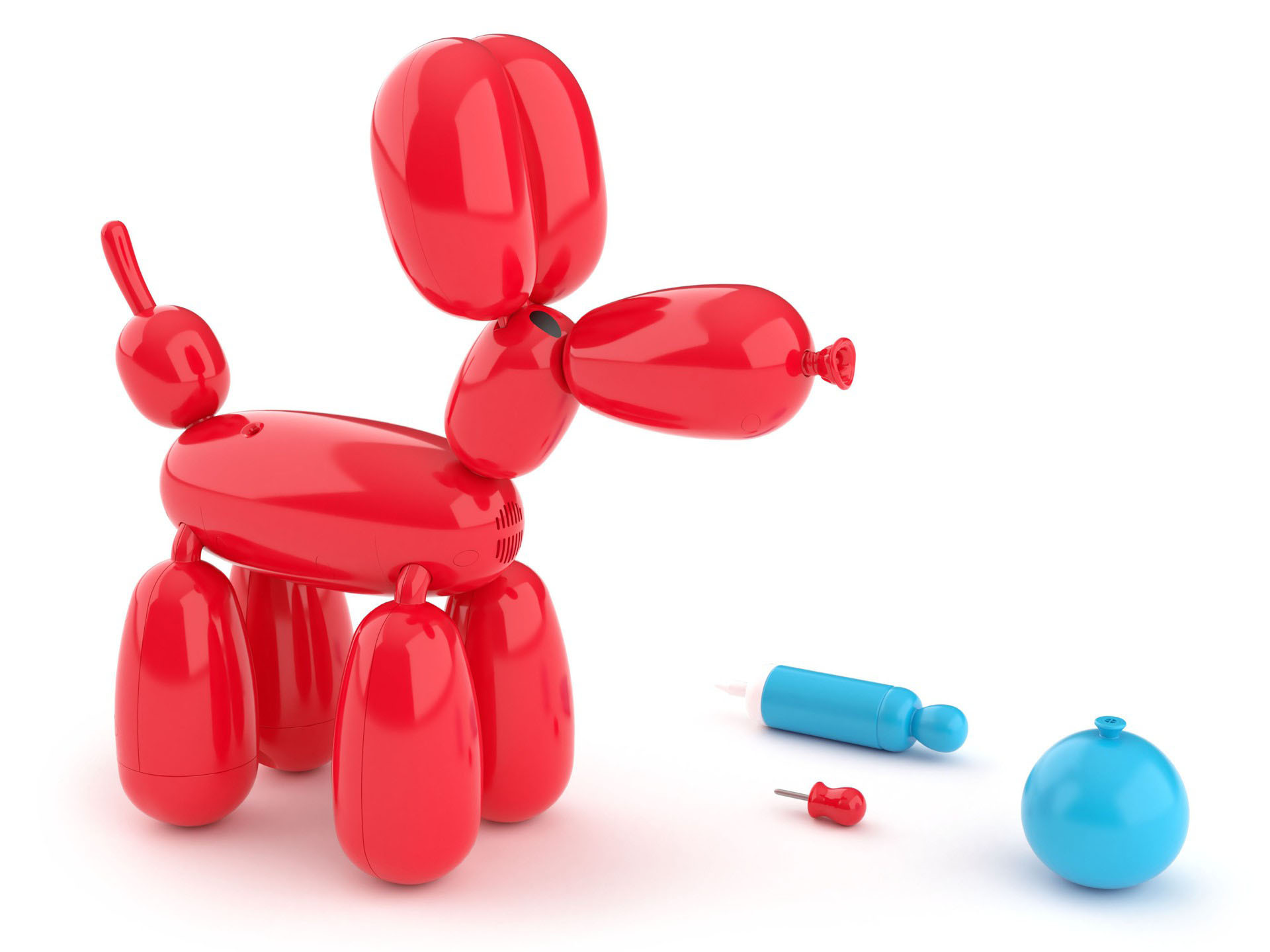 If a dog is for life and not just for lockdown, this might be one to palm off on someone else's little terror: Squeakee is the farting, peeing, interactive balloon-like pup their parents have been dreading. It responds to touch, sits, rolls over and begs if you squeak its ball, mercifully collapsing with a prick from the giant push-pin.
MICRO SPARROW XL KIDS (£549)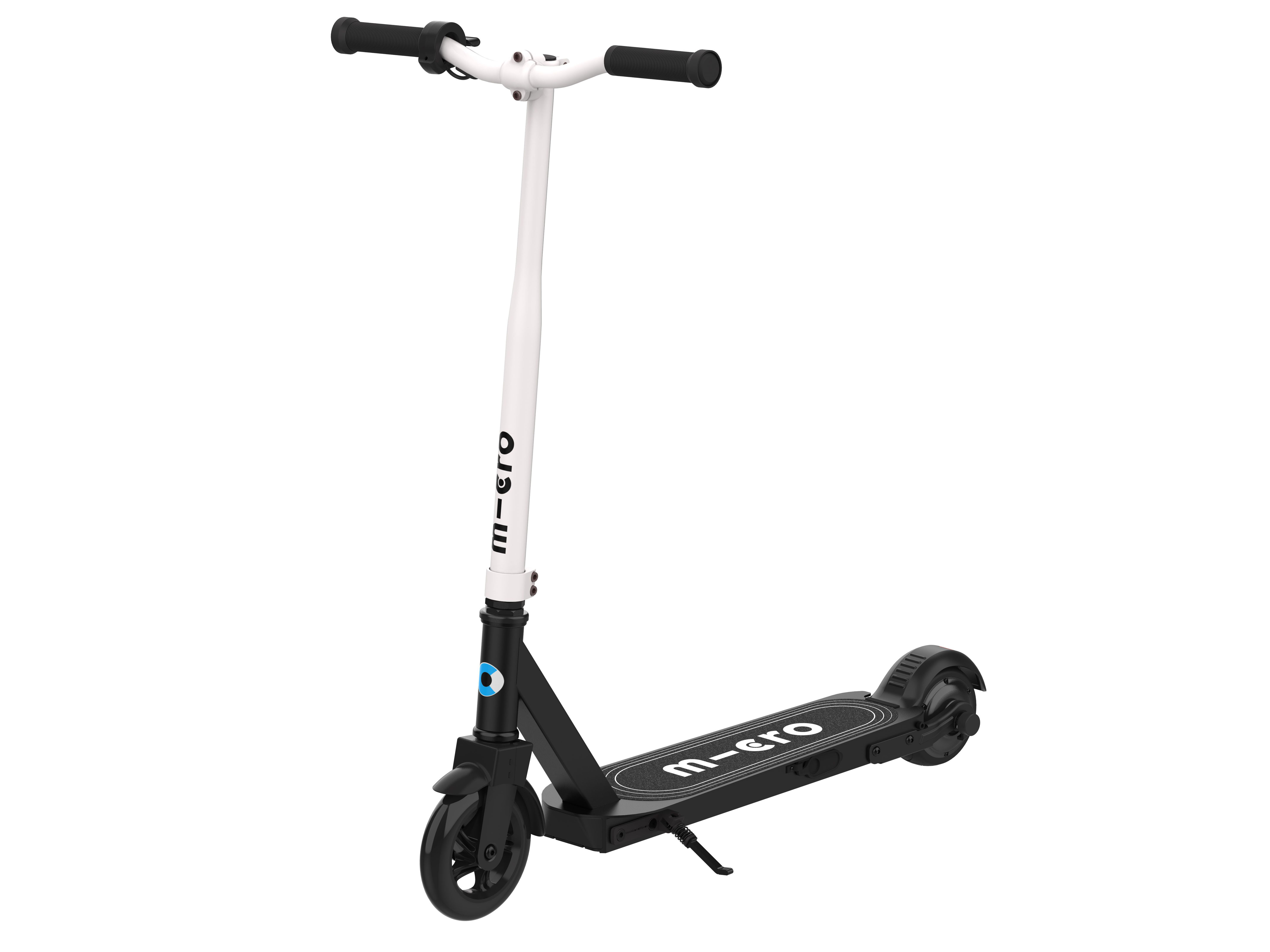 This is a hybrid e-scooter for kids aged 12+ (and anyone up to 100kg, get in!). With a five-mile range and a not- as-slow-as-it- sounds 11mph top speed, it folds for easy storage and can be used with traditional pushing power when the battery runs out.
YOTO PLAYER (£80)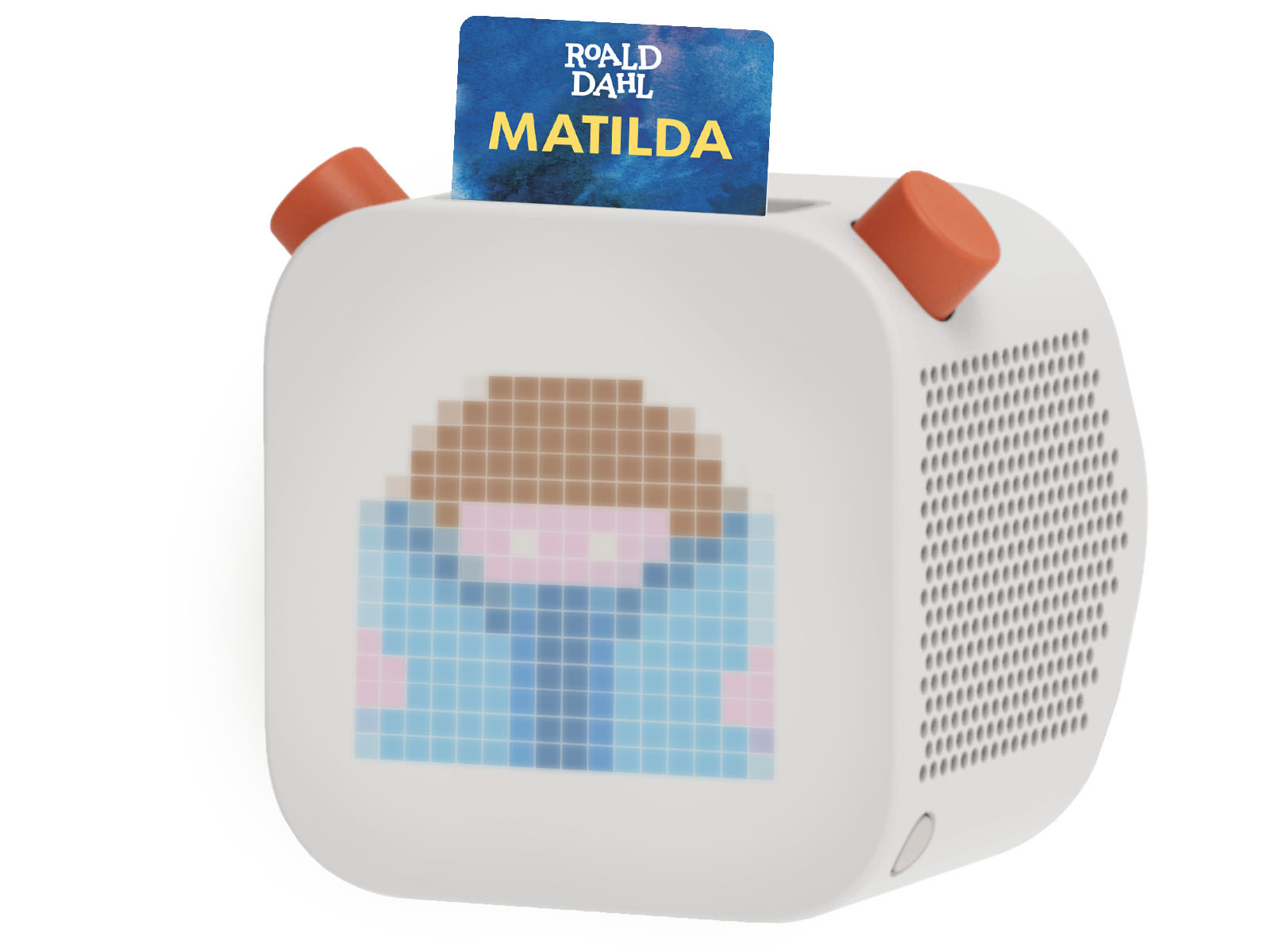 Screen-free entertainment that doesn't suck, or require kids to be online, Yoto is a cute, colourful cuboid that works with slot-in story cards. There are loads available, including tales by Roald Dahl and Enid Blyton, plus podcasts, games and songs.
THE PHOENIX (£1 for 6 issues then £9.99/m)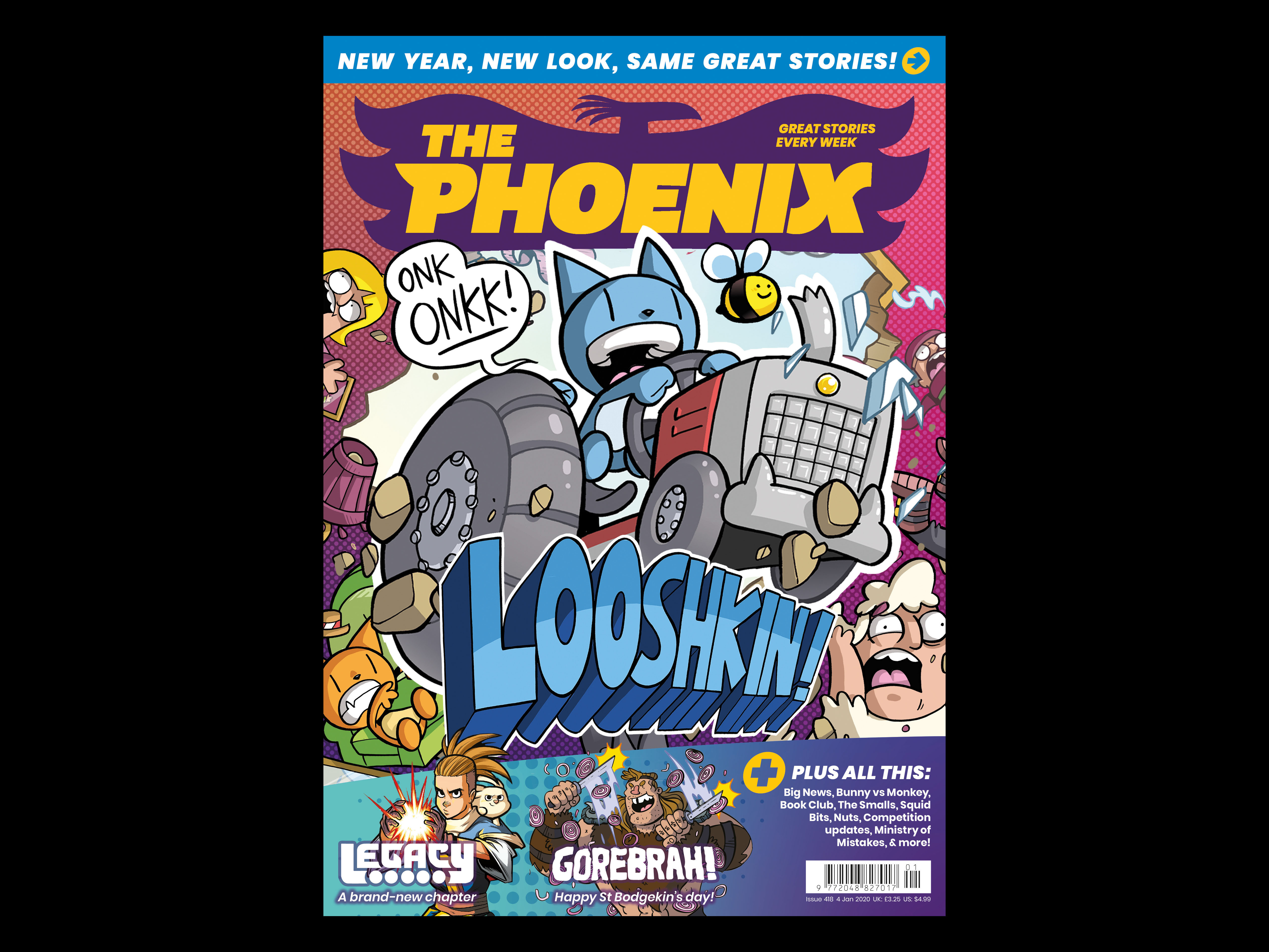 Were you Dandy or Beano? Proper comics are brilliant, so The Phoenix (for ages 7-14) is delivered weekly and crammed full of superbly illustrated characters. There's even an app with handy drawing tips.
FENDER JAZZMASTER UKULELE (£169)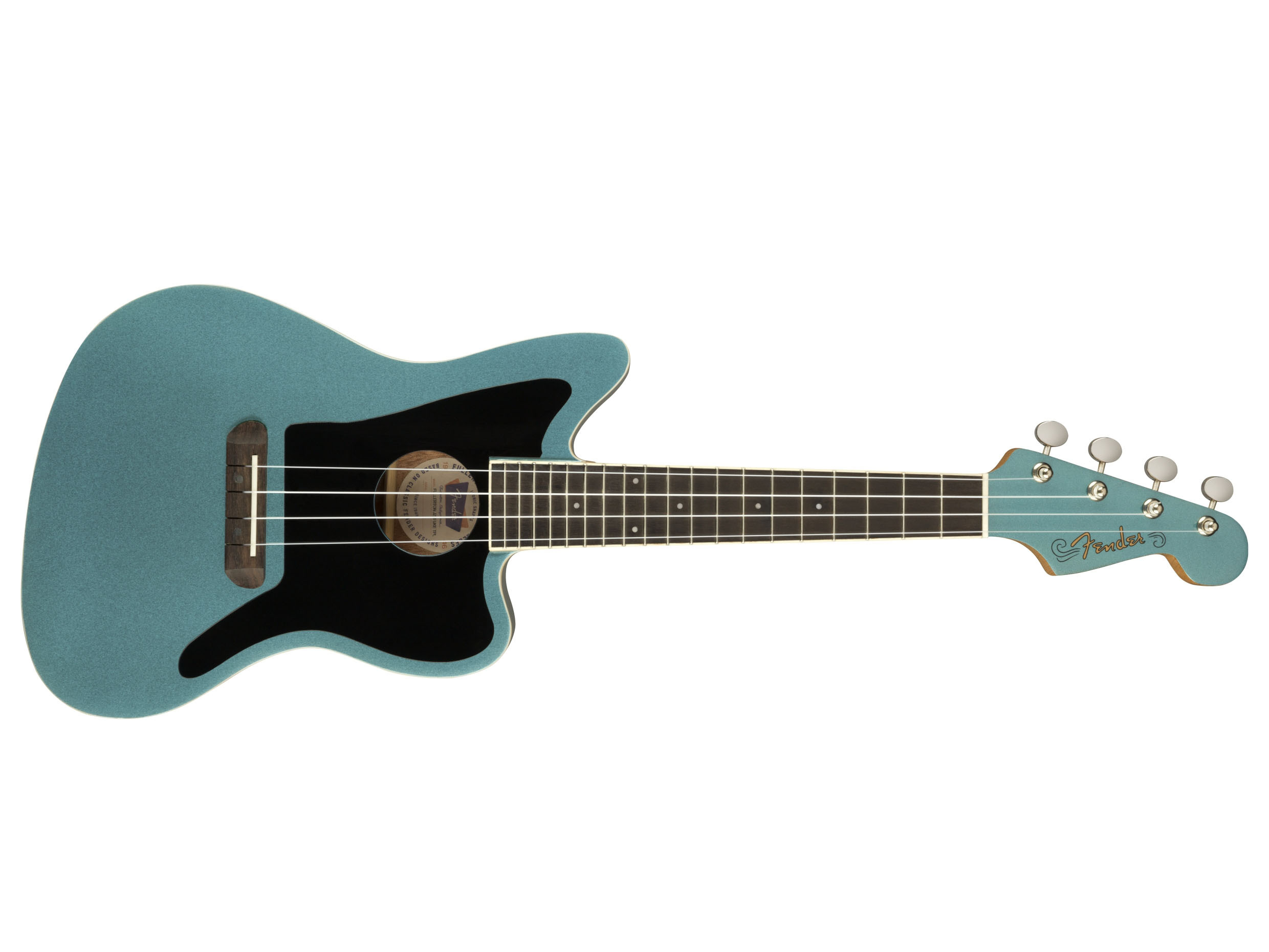 You want one because it's a genuine Fender electric and it looks cool AF. But you know you'll never get away with sneaking another 'guitar' into the house. The solution lies with the young 'uns, because tests show there's no better instrument to set Junior on the path to rock-god/goddess status.
LASER BATTLE HUNTERS (£40)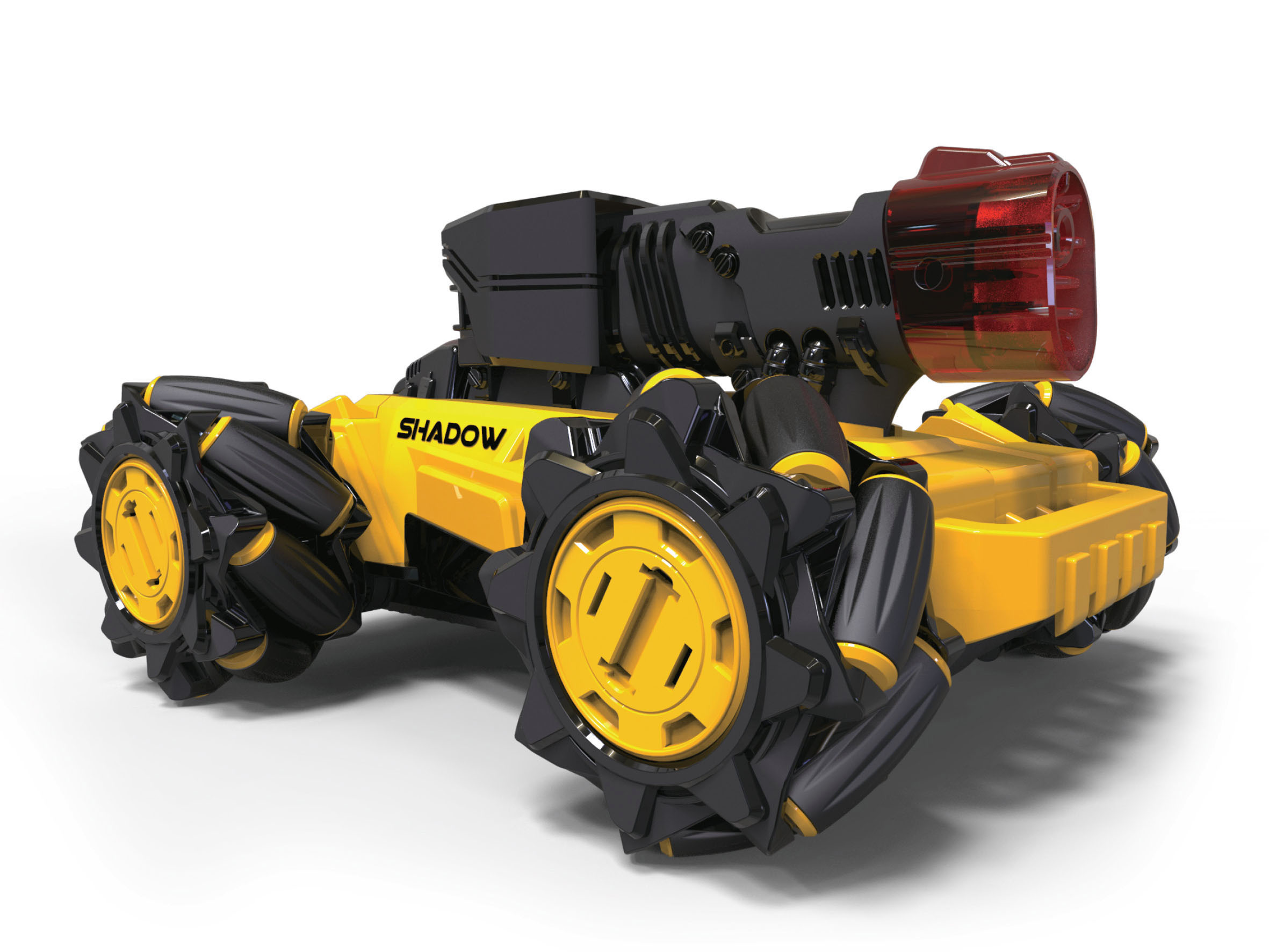 While we're still waiting for sharks with frickin' laser beams to become a reality, let these drifting 4WD RCs fill the void as you and the nippers blast the living daylights out of each other with their cannons. There are two cars in the pack.
MYFIRST HEADPHONES BC WIRELESS (£80)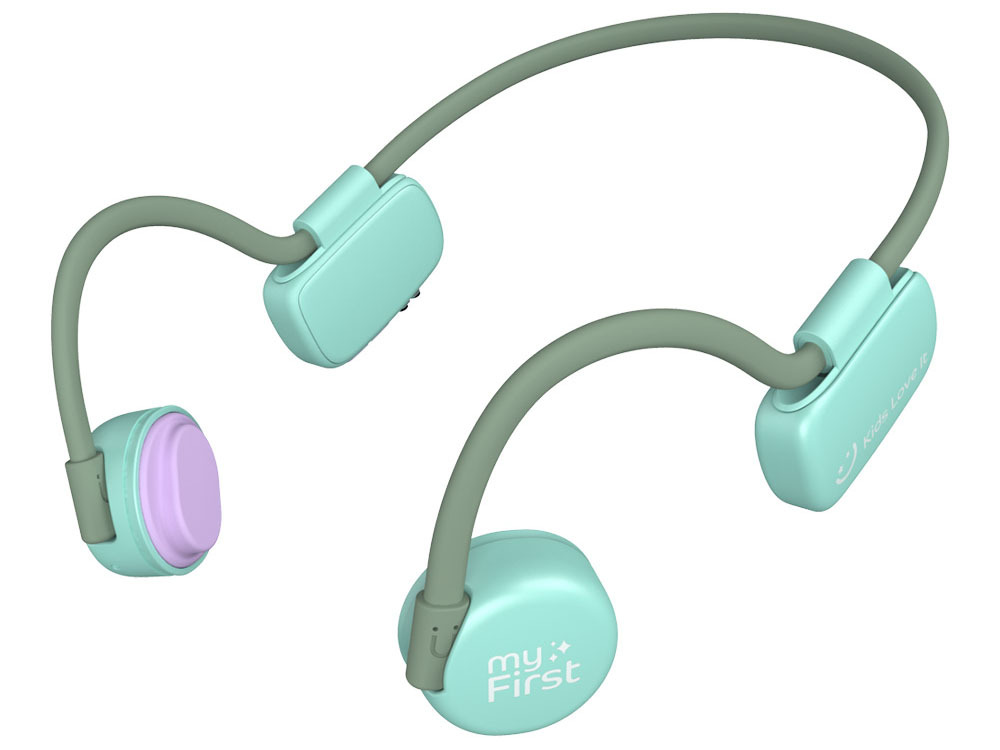 These Bluetooth bone-conduction headphones are limited to a safe listening level of 85dB, so the kids can listen to their tunes (and you don't have to); and without traditional drivers over their ears, you can talk to them without yelling. Not that they'll listen…
MARIO KART LIVE: HOME CIRCUIT (£100)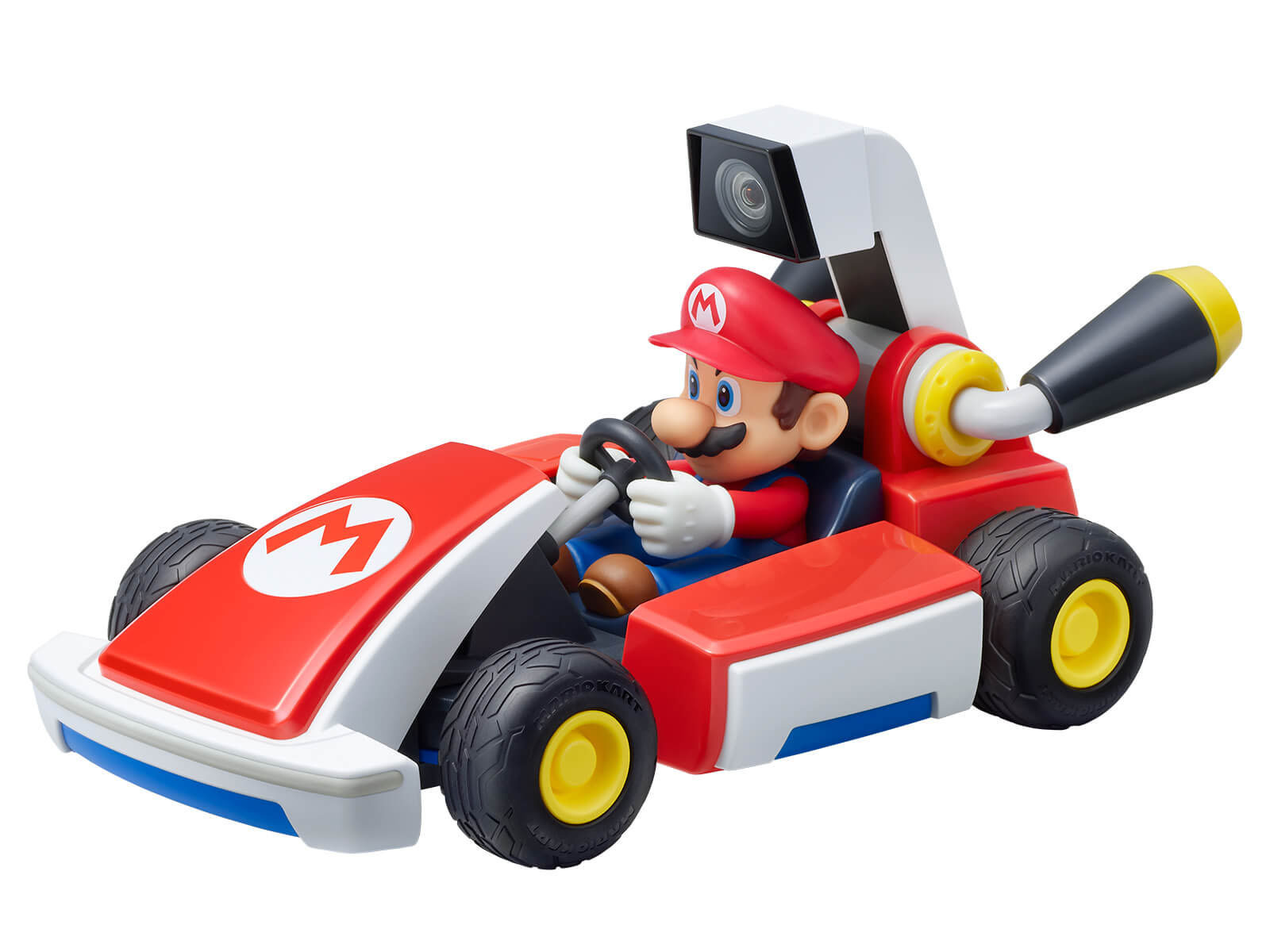 Got a Switch or Switch Lite? This could well be the perfect festive boredom buster, combining Mario Kart videogame addictiveness, AR wizardry and real-life toys with onboard cameras to turn the living room into a kart course. No kids? Get it anyway!