The best outdoor cooking gear for summer cook-outs
Fire up your cookout with these super sizzlers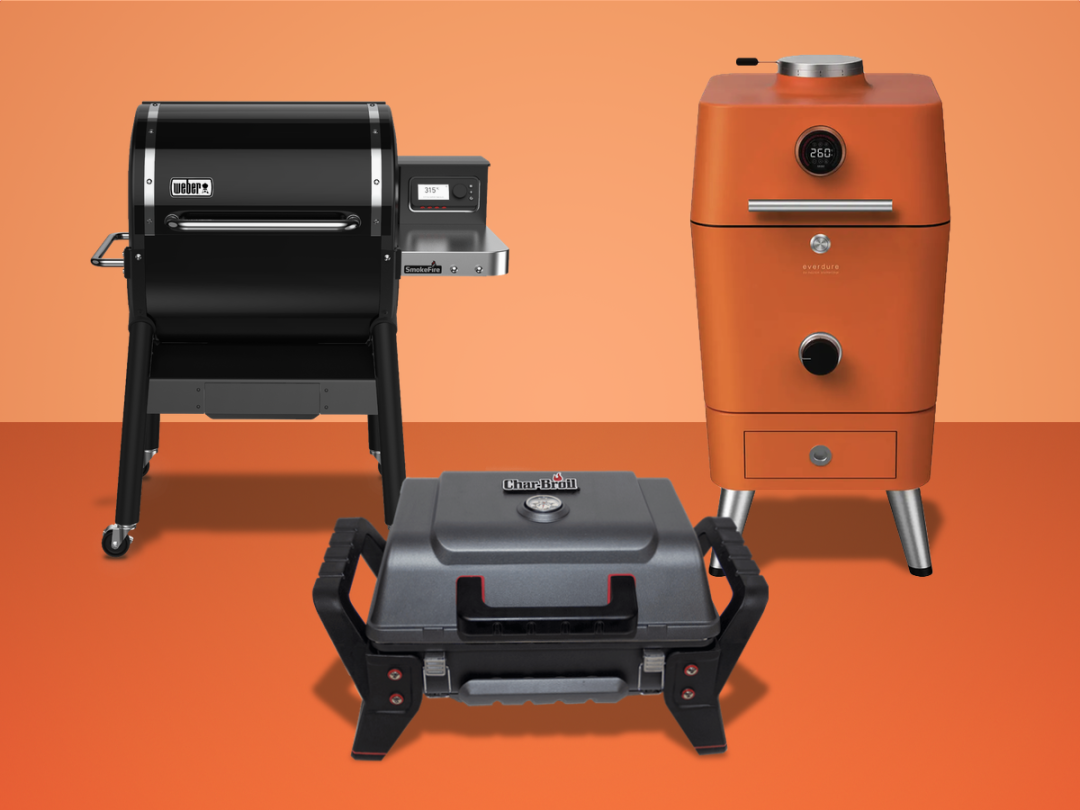 Light drizzle, lukewarm lager and a scorched lunch: there's nothing quite like a barbecue.
And while lockdown restrictions might mean cookouts look a little different this summer, that's no reason not to fire up the barbie. Sure, your mates might have to catch their sausages from a social distance, but it's about time they did something to earn their grub.
In need of a new grill? Whether you're slow-roasting a shank, smoking a steak or simply grilling your famous fish fillet, there's a BBQ below to suit your patio.
From compact gas cookers to sizeable wood ovens, just add fuel and food to give your friends a fine frying time.
Primus Kuchoma (€220)
A packed lunch might be the pinnacle of portable sustenance, but you can't beat freshly grilled grub. Get the best of both worlds with this portable barbie from Primus: a cookout you can carry, the compact Kuchoma comes equipped with a natty wood-trimmed handle for easy shifting. Simply latch the lid shut, grab the grip and take it to wherever your mates are.
Fold-out legs create a stable base on turf and tables alike, while an in-built ignition clicker will have you cooking in a jiffy. Connect a compact canister to the tuck-away cable and you'll soon be searing on the non-stick grate.
Offering space for several skewers or a few slabs of steak, the pick-up-and-go Kuchoma also features a straightforward three-step cleaning process: take off your apron, remove the grate and drip tray, then hand a sponge to someone who didn't take part in the prep. Easy peasy.
Ooni Koda 16 (£399)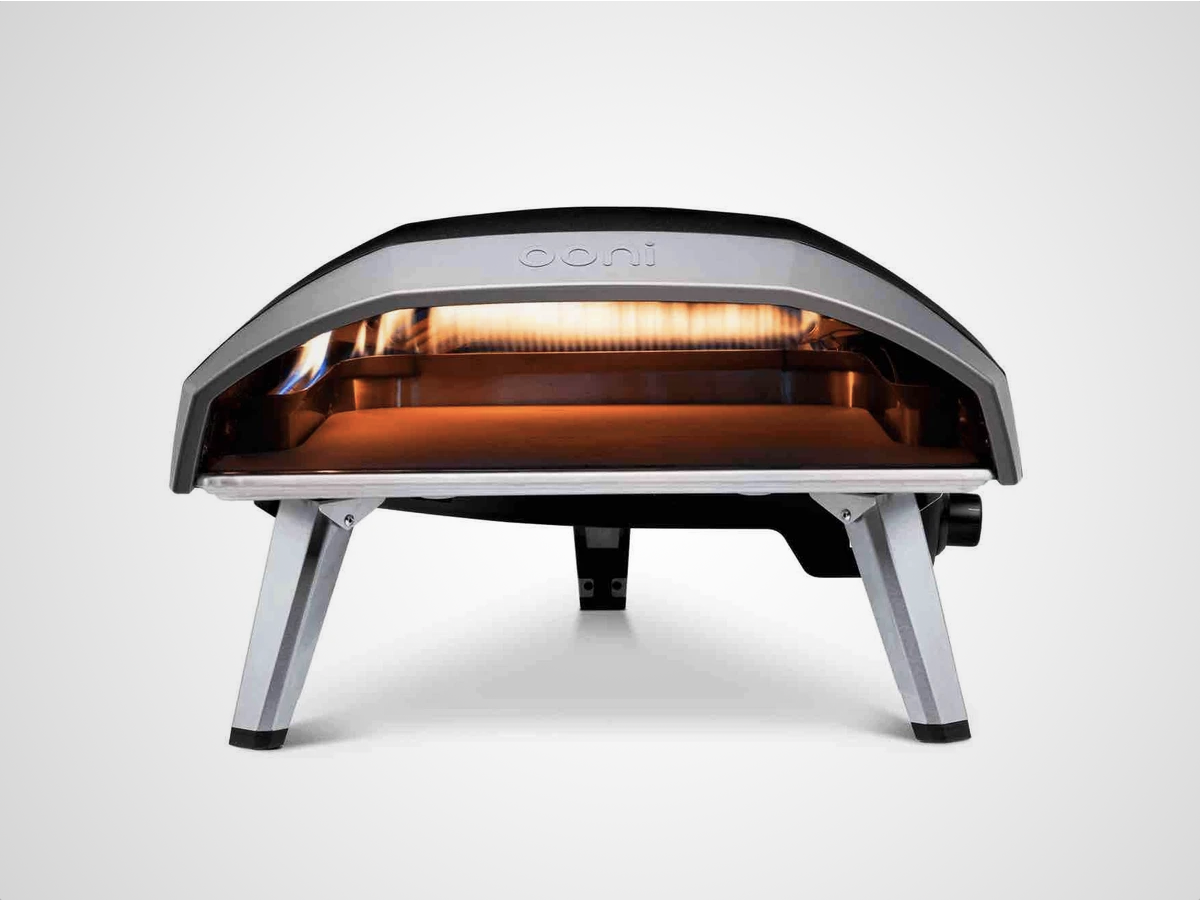 Takeaway pizza might be easy, but nothing beats the home-made, stone-baked good stuff. Enter Ooni: eight years after launching its original Kickstarter-funded wood-pellet number, the Scottish oven outfit is back with the propane-powered Koda 16.
With instant ignition, the Koda can hit temperatures of up to 500°C in 15 minutes. That's roughly twice as hot as your kitchen oven and the ideal figure for firing out restaurant-style thin-crust pizzas. An innovative L-shaped burner creates a gorgeous waterfall flame inside, while ceramic-fibre insulation in the powder-coated steel shell helps it hold onto that heat for longer.
Capable of baking 16-inch discs, its fold-away legs and compact shell mean the Koda can be neatly stashed in your shed when you're done serving Margheritas to your mates.
Char-Broil Grill2Go X200 (£180)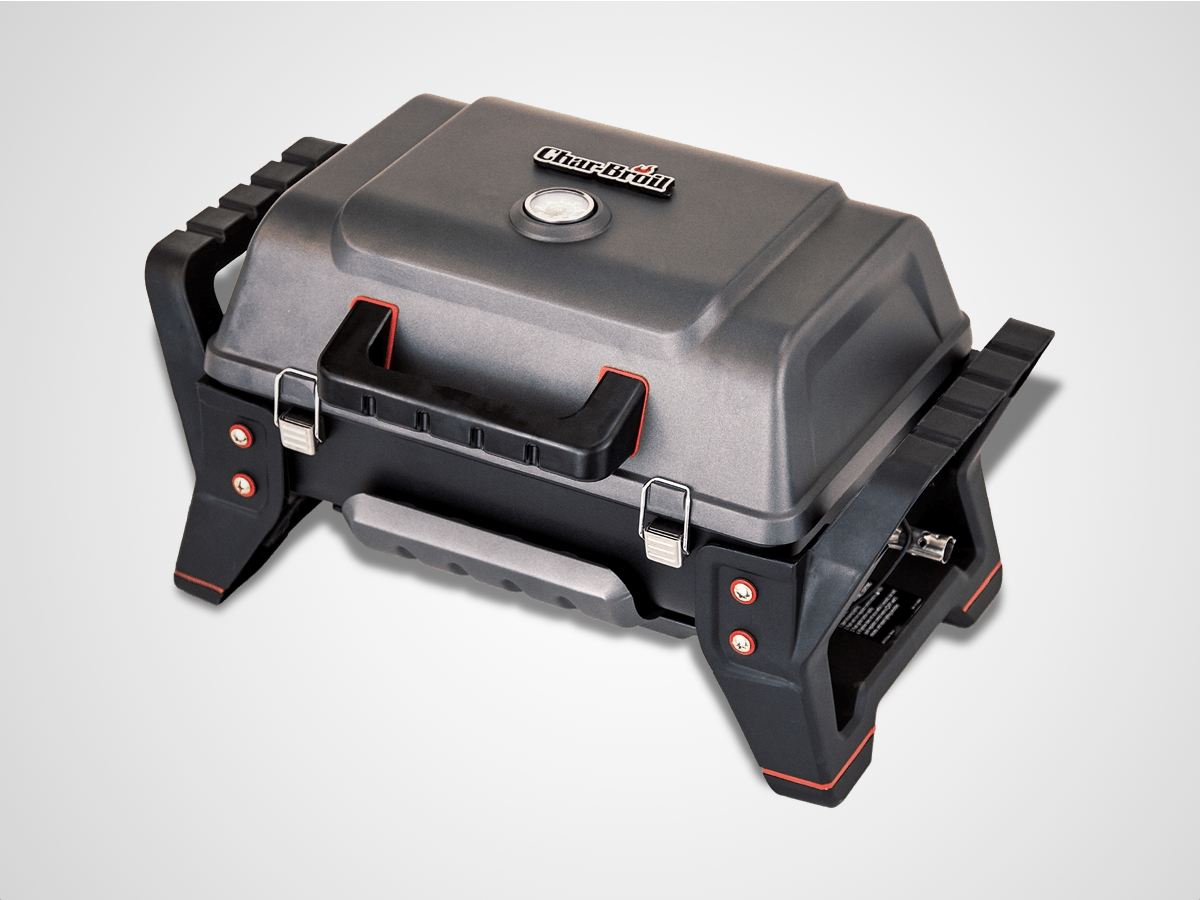 Want a BBQ tougher than a cut of flank? Char-Broil's Grill2Go is the Bear Grylls of grills. Small but sturdy, the X200 is built rugged for your back-country cookouts – or, you know, patio parties round your pal's place. No fair-weather fryer, its durable die-cast aluminium shell clips securely shut with stainless steel latches, ready for hauling with the chunky carry handles or the sold-separately carry bag.
Push-button ignition makes startup simple and, once you're sizzling, the Grill2Go won't burn your bangers. Rather than flaming food, the compact cooker uses an emitter plate to evenly distribute heat to your dinner, eliminating the hot and cold spots associated with traditional gas grills. Like your lunch juicy? Fit the optional vaporiser bar for added flavour infusion.
There's a surprising amount of space on the scaled-down grate – with room for several sausages and a bevy of burgers – while a temperature gauge on the lid mimics a full-size fryer while eliminating any grilling guesswork. Just add gas, grub and go.
Everdure 4K (£1799)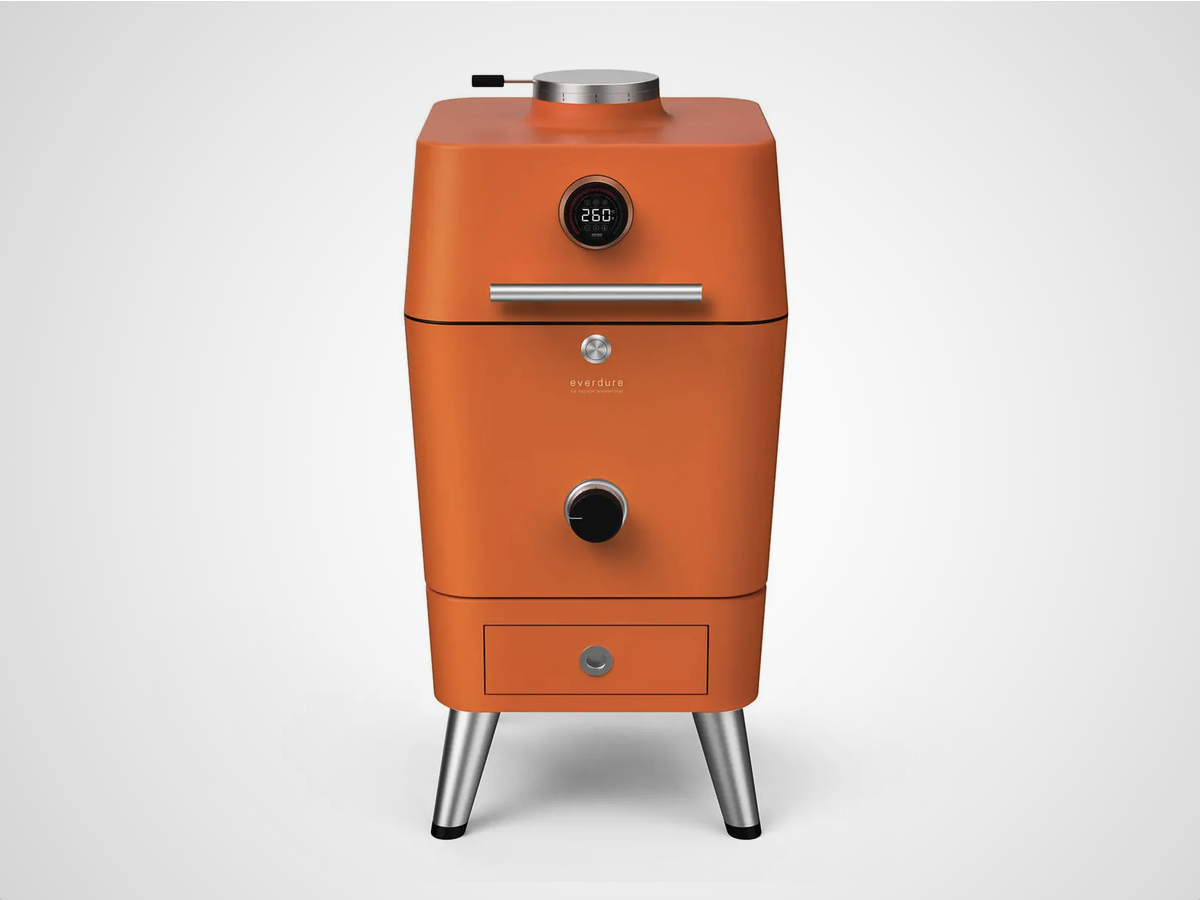 A GNK power droid in BBQ form, Heston Blumenthal's latest outdoor oven blends ancient charcoal cooking techniques (4000 years old, hence the name) with the latest in connected culinary smarts.
Self-igniting, the Everdure 4K also features a digital temperature display, integrated meat probes and a charcoal reloading draw for stoking on the go. Pair it with the companion app to remotely track temps, fuel levels, airflow and cooking progress.
It doesn't boast the largest of cooking surfaces, but the 4K does allow you to grill at several levels to maximise capacity. And thanks to the insulated build, controllable airflow and smart thermometer, it's possible to cook low and slow for hours – or crank it up and sear yourself a steak.
Large Big Green Egg (£1045)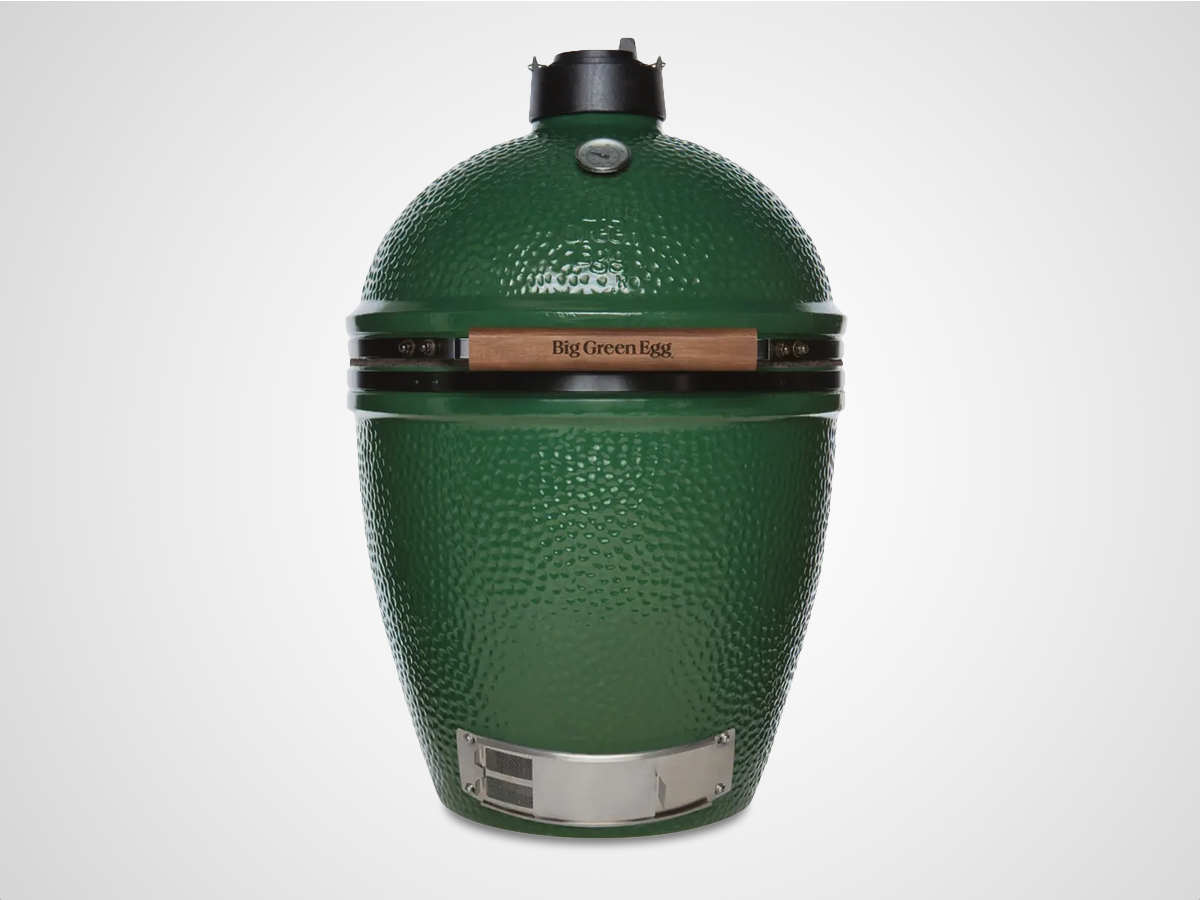 The offer of a big green egg is unlikely to see your pals rushing round for a responsible cookout. Until, that is, you explain the difference between peculiar poultry produce and this BBQ based on an ancient Japanese oven.
As distinctive as the name suggests, the upstanding ceramic stove features an airtight chamber and sealed firebox. Loaded with charcoal, it can keep cooking for up to 24 hours – ideal for sumptuous slow-roasts.
Available in several sizes, the large model can accommodate eight steaks, six chickens or an entire turkey – but not at the same time. It's easy to ignite and plays nice with a host of Big Green accessories, unlocking all kinds of culinary options. Using it to fry an egg is probably overkill, though.
Biolite Firepit (£240)
Want campfire cooking without the plumes of smoke? Drop your burgers atop this app-controlled hybrid grill for earthy flavours free from fumes.
Equipped with 51 air jets, Biolite's Firepit offers precise combustion control, efficiently fanning the flames without creating clouds. Add logs or charcoal to the mesh belly, put your grub on the grill grate and adjust the fan intensity from your phone via Bluetooth.
An integrated 10,400mAh power pack means the crackling can continue for up to 24 hours (provided you've got the logs), while the optional Solar Carry Cover will boost your barbie's battery when it's not burning.
Morsø Grill 71 (£249)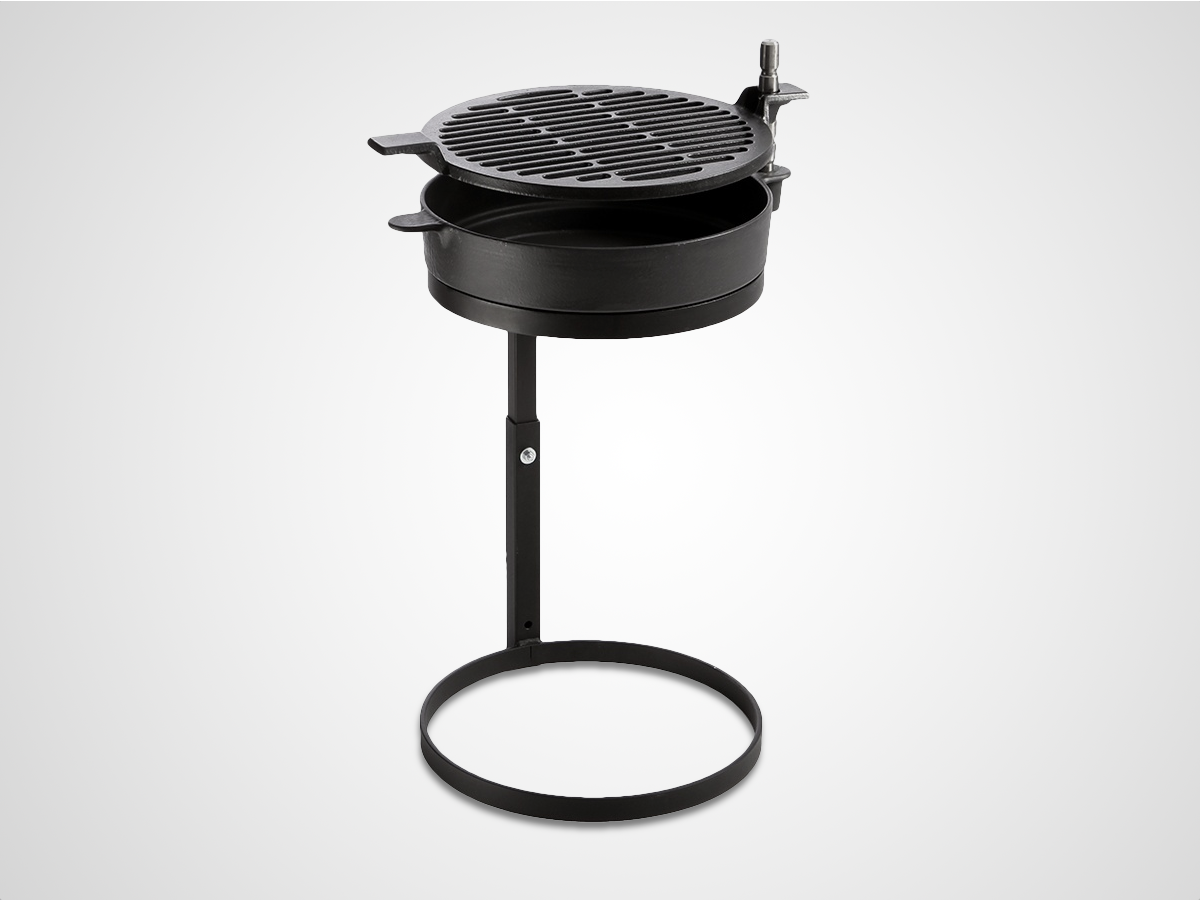 Keeping a grill on the go since 1971 is arguably the ultimate slow-roast – but there's a reason Danish maker Morsø hasn't updated its freestanding grate in nearly 50 years.
Crafted from enamelled cast iron, the iconic cooker is a lesson in understated simplicity: fill the pit with charcoal and drop your dinner on the grill. Meat can't take the heat? Simply swing the grate to the side.
Its compact footprint makes the 71 a perfect fit for any patio, while the accessible cooking plate means even reluctant scrubbers shouldn't have much to complain about when it's time to clean up.
Campingaz Attitude 2100LX (£299)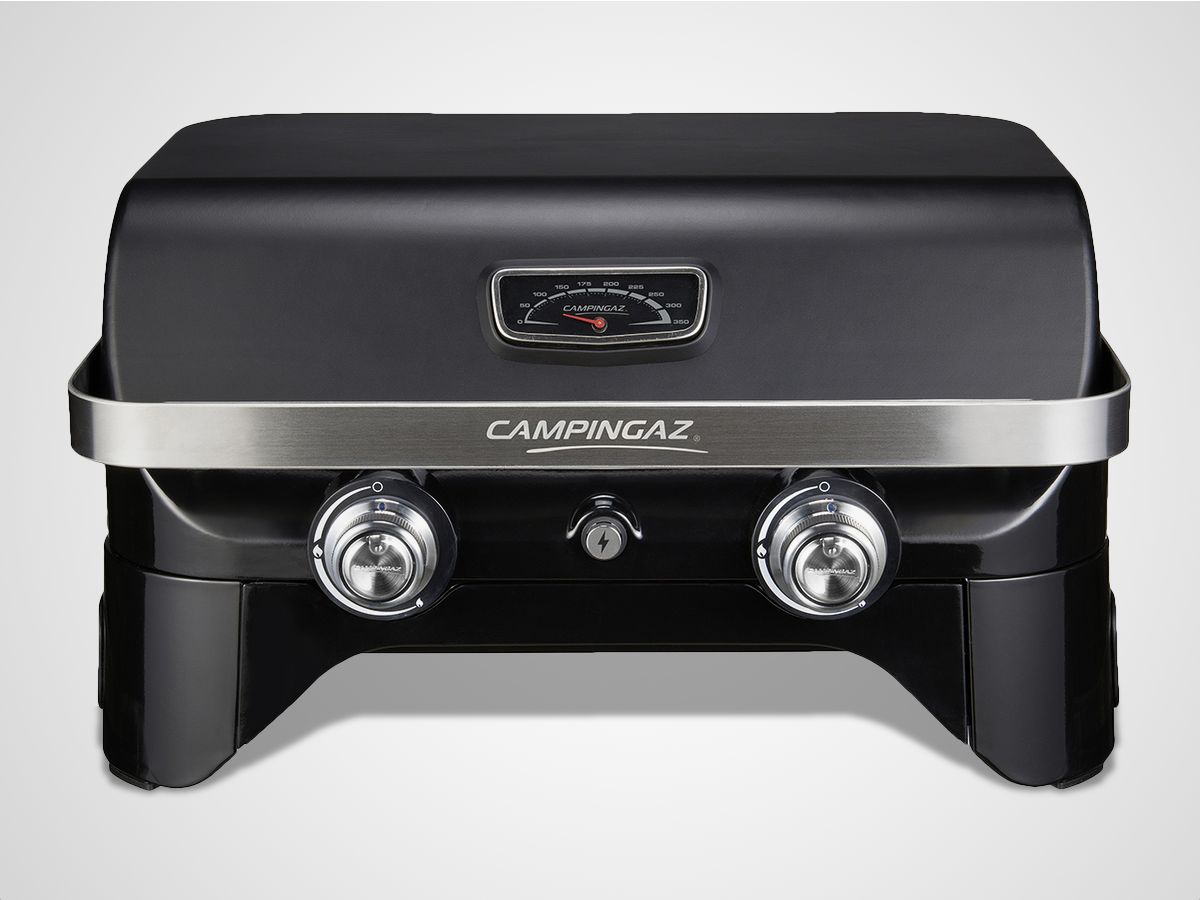 This tabletop gas BBQ offers a generous cooking space across two enamel-coated cast-iron grills. So far, so standard. What really makes the Attitude stand out is its Culinary Modular system: remove the grill ring on the left and you can fit a range of inserts – think pizza stone, roasting skillet or paella pan.
So while your veggie skewers are sizzling on the right, you can have a bird broiling on the left. Whatever you're cooking, a three-branch burner system delivers even heat all over – and when you're done with your combo dish, a front-loading grease tray makes clean-up a cinch.
Weber Smokefire EX4 GBS (£1199)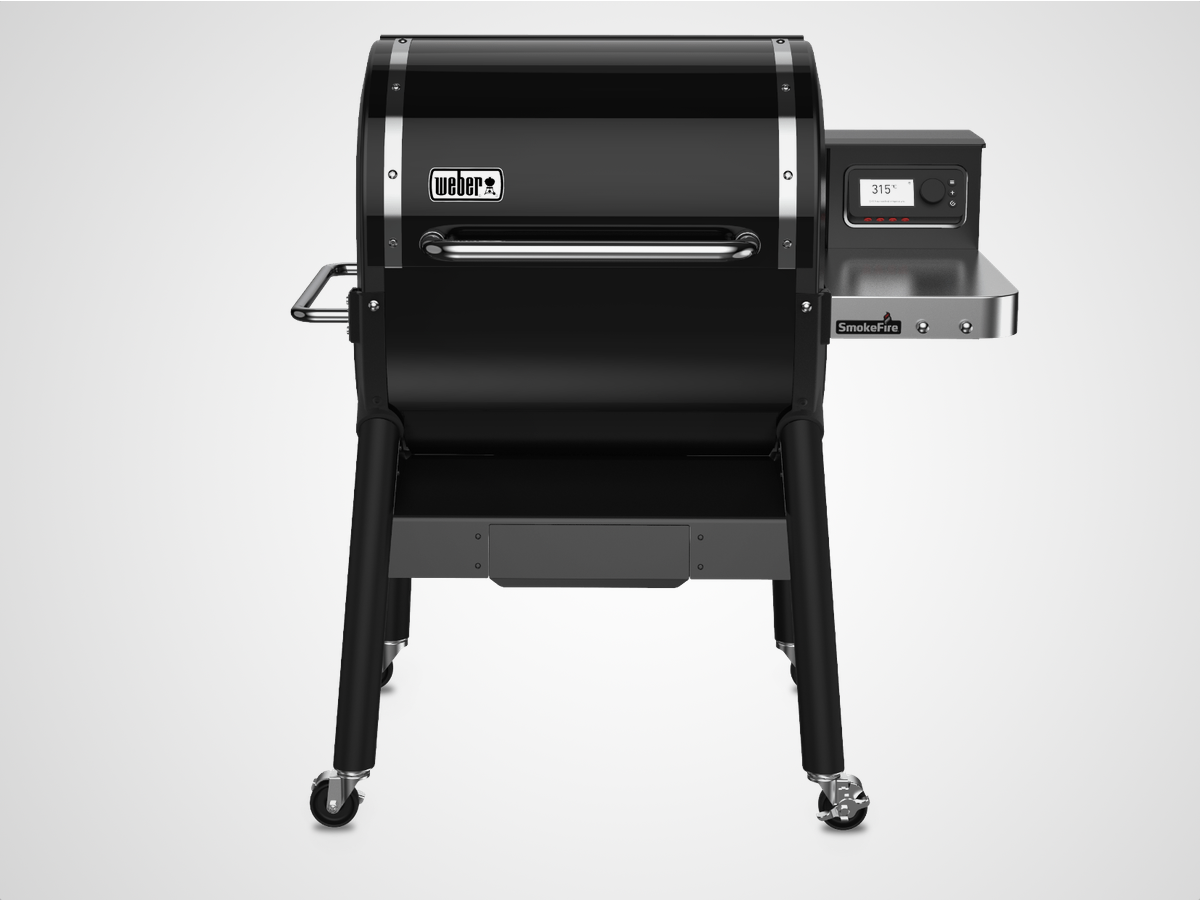 Love your cooked grub with a wood-fired flavour? Whether searing, smoking or baking, this all-in-one pellet cooker will see your dinner done to perfection.
No need to source a sous chef: pair your SmokeFire with the Weber Connect partner app to get step-by-step instructions sent straight to your smartphone. With flip notifications and dinner countdown timers, there should be no repeat of last summer's steak cremation.
What's more, a temperature range of 95-315°C offers all sorts of sizzling options, while a sizeable cooking space means you can easily grill for a group.