First 10 things you should do with your Samsung Galaxy Note 10+
To infinity (o) and beyond!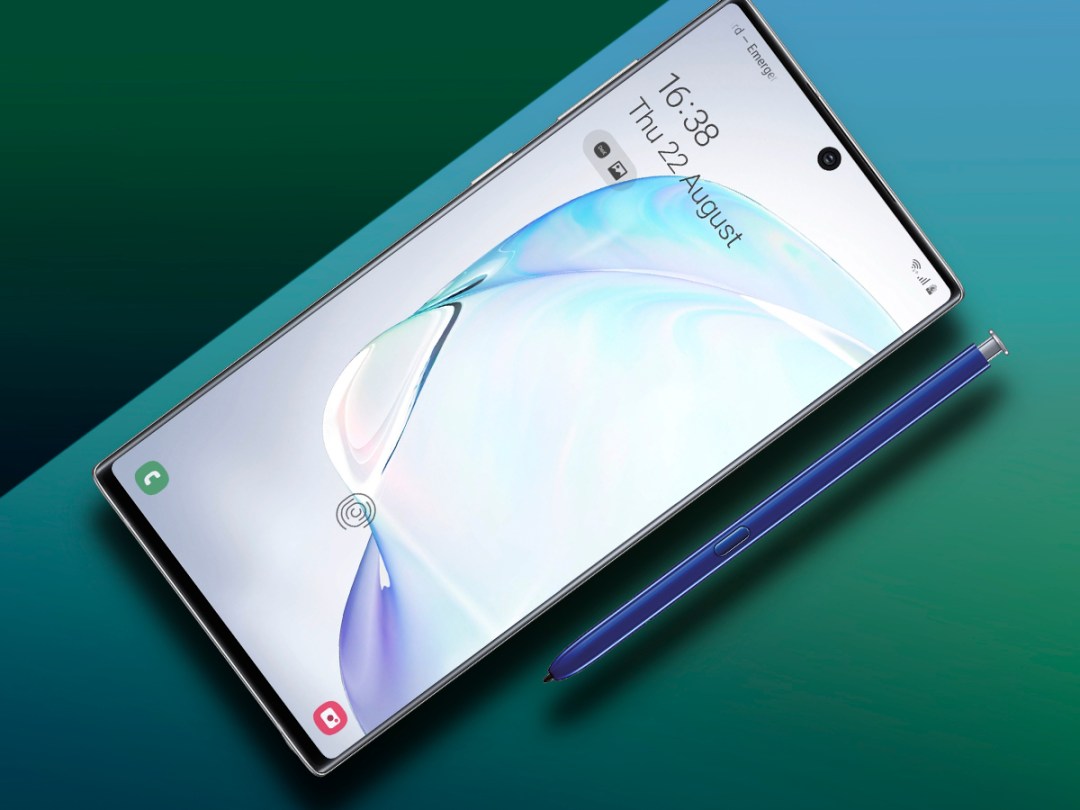 Well done! You just bought one of the most expensive smartphones known to man, the Samsung Galaxy Note 10+. Lucky for you, it's also one of the best, with killer specs like an almost silly-big 12GB RAM, a massive 256GB storage and mind-bendingly precise 4,096 levels of pressure sensitivity in its screen, when united with its excellent S Pen.
The last thing you want to do is feel confused and hit brick walls when you fire it up though, so here are ten frustration-saving tips to help you take yours from great to outrageously spectacular.
1) Home screen grid size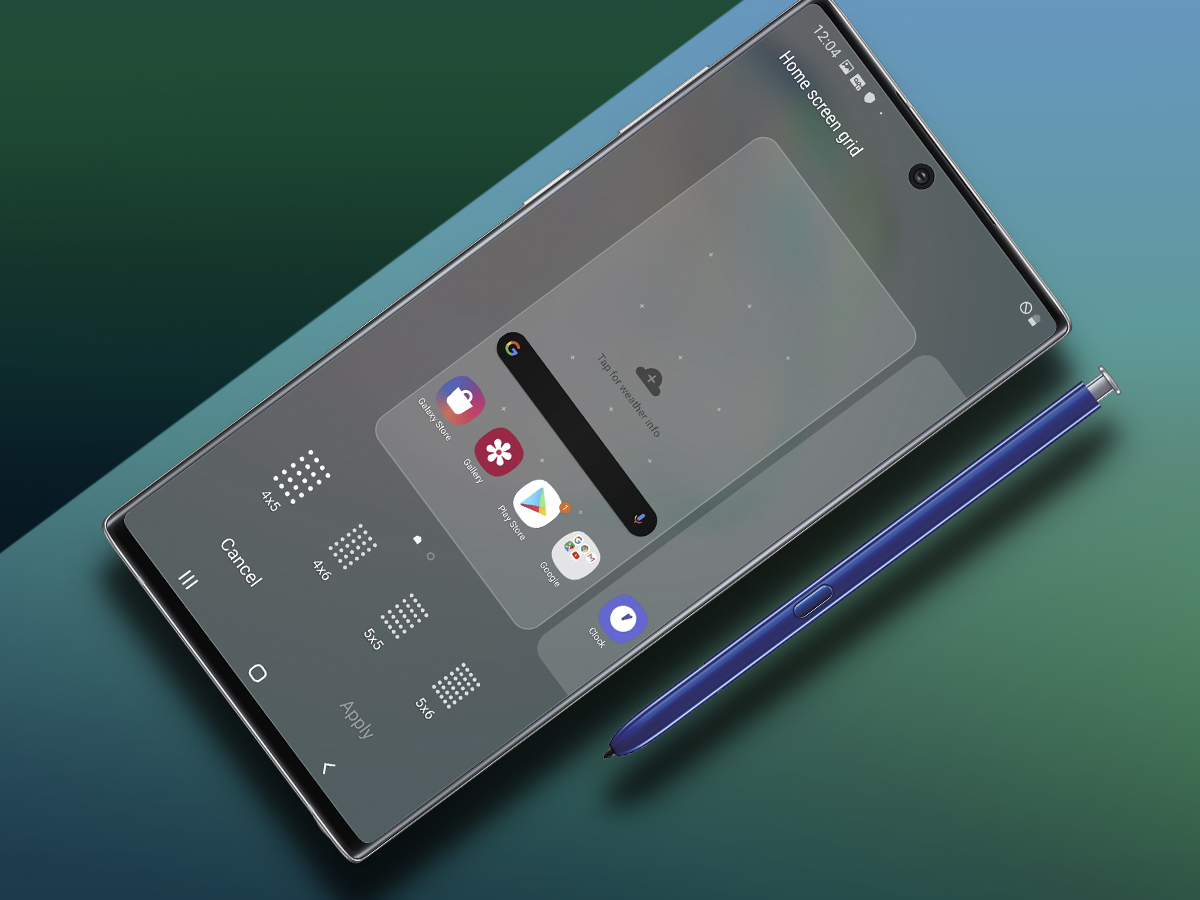 When you fire up your Note 10 Plus, you'd be forgiven for thinking you'd activated accessibility mode – the icons are huge by default, and with such a big screen, it's all a bit much.
If you dig the big, stick with it, but if you're anything like us, you'll want to resize the grid to display either 5×5 or 5×6 icons. To do this, just give the home screen a pinch, select 'Home Screen Settings', followed by 'Home Screen Grid' and resize it to your tastes.
2) Dark (Night) mode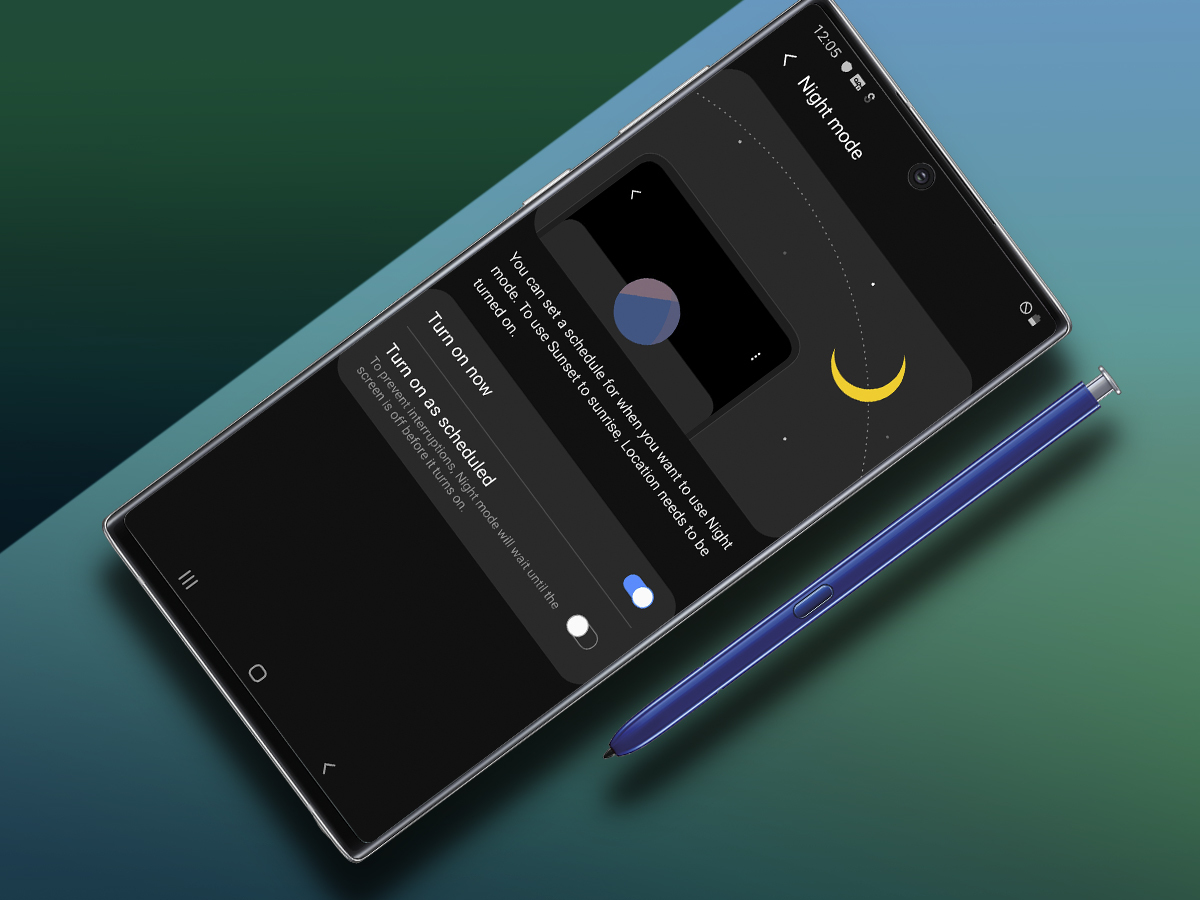 One of the many benefits of the Samsung Galaxy Note 10 Plus' Dynamic AMOLED display is its impressive ability to show pure, inky blacks. In other words, when there's black on the screen, it doesn't emit any light.
This doesn't just look endlessly deep – by displaying more blacks than whites, the Note 10 Plus should save battery and last a little longer. To make the majority of your UI take advantage of this smart tech, fire up Night Mode by diving into the display settings and toggling 'Night Mode' on. You can set it to 'all the time', or scheduled it to coincide with sunrise and sunset.
3) Talk to Bixby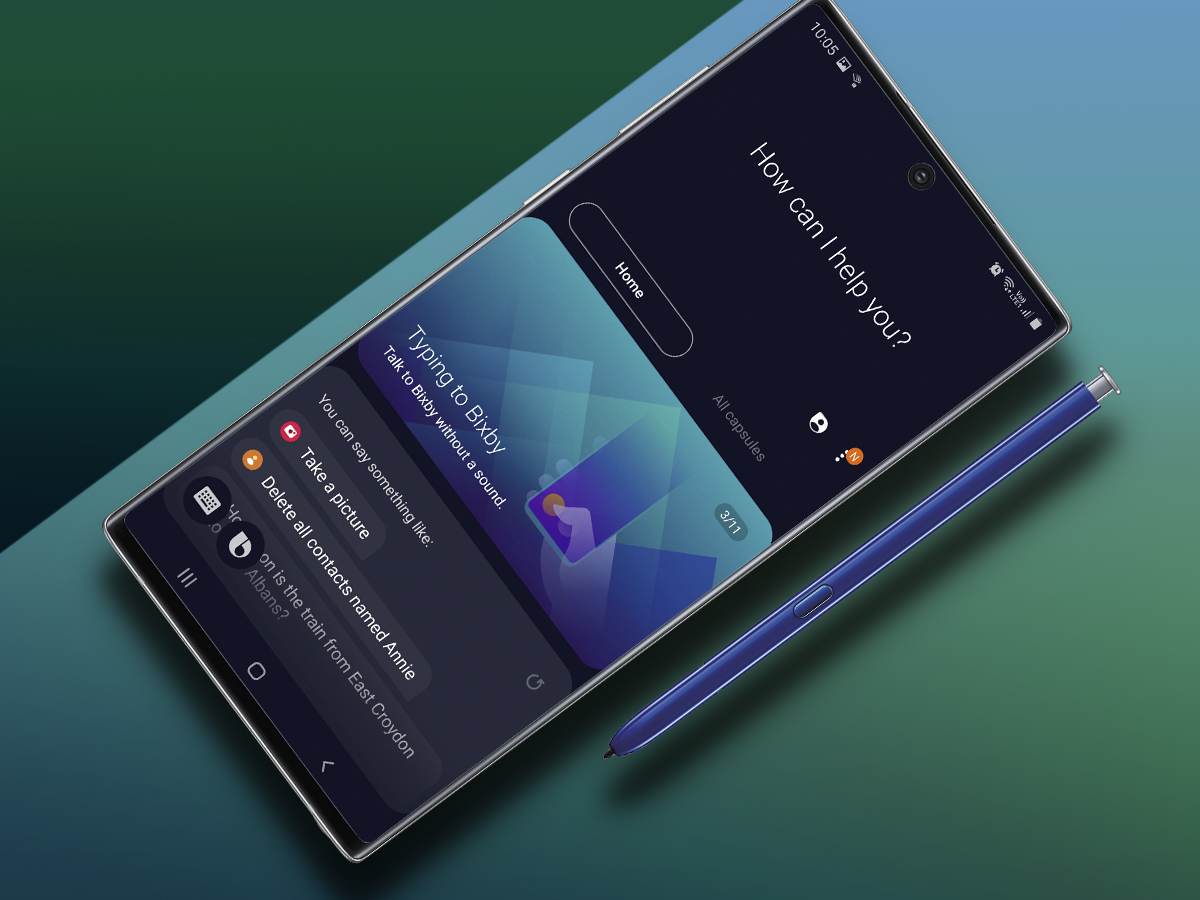 Bixby, Samsung's digital assistant is better than ever and can save you stacks of time. "set screen brightness to 20%", "show me my pictures of cats", "turn off night mode" – you ask, Bixby delivers.
To access it, just long-press the button on the left of your phone – you know, the one you thought was a power button… yeah, it's not, more on that later.
Another Bixby trick: you can unlock your phone and fire up your digital assistant when you say "Hi Bixby" in the Bixby settings – handy when you need hands-free access to your Note 10 Plus
4) Kill Bixby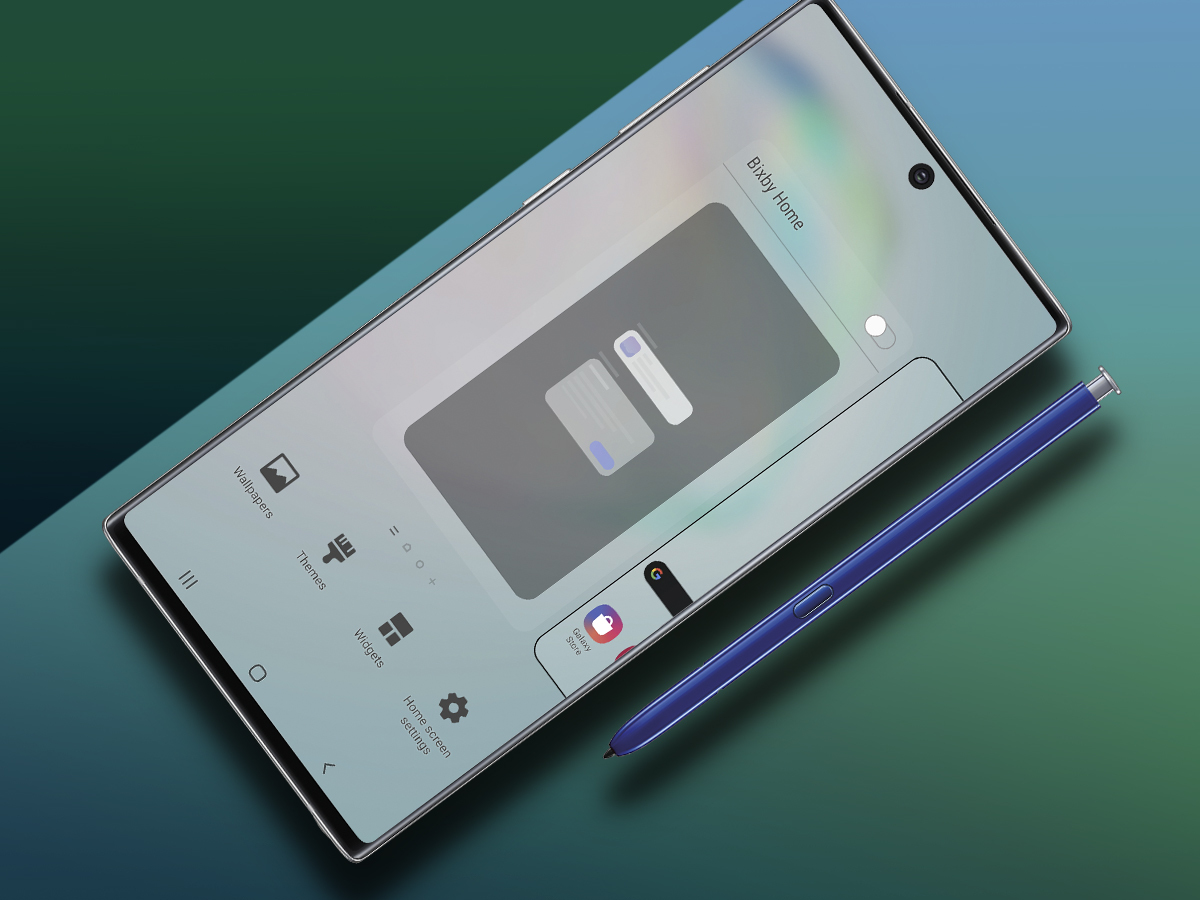 While we quite like Bixby Voice, there's more to Bixby than a voice assistant – Bixby Home, and we aren't its biggest fans. It lives to the left of your home screen, pulling information from your gallery, Spotify account, location and more into a feed. If, like us, you would prefer a Bixby Home-free Note 10 Plus, getting rid of it is easy.
While on the home screen, pinch out to get an overview of it along with home screen options, swipe left to the Bixby Home screen and un-check the toggle on the top right of the display to turn it off.
5) Bring back the power key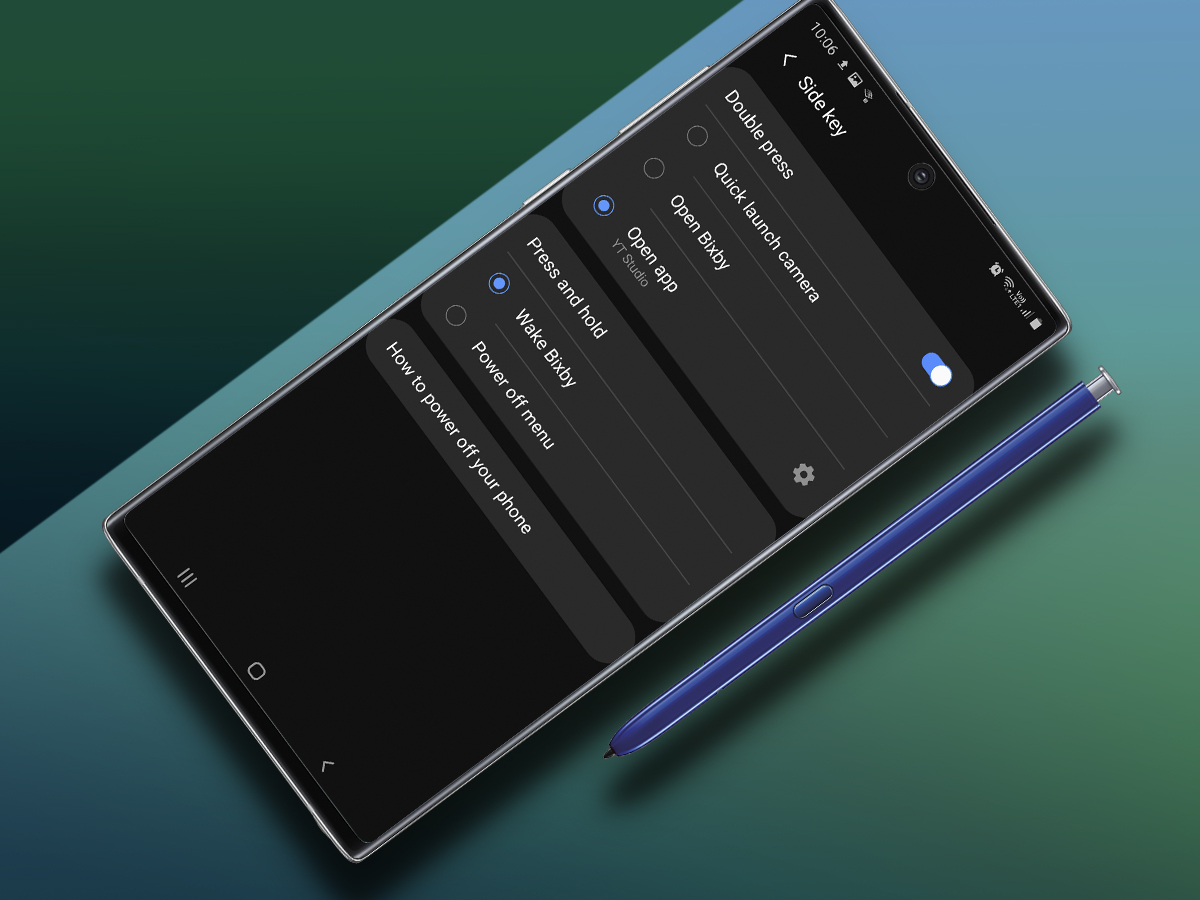 When you first get the Note 10 Plus, trying to power it off might leave you scratching your head. Rather than feature a hardware power button, the new Note hides the power-off function away in the notification tray. So what does the 'power button' do? It fires up Samsung's digital assistant, so you can chat with your new BFF, Bixby.
If you couldn't give a sausage about Bixby voice assistant and long for a traditional power button back, getting the left-hand button to power your phone down is, luckily, a doddle. Pull down the notification tray from the top of the screen, press the power button next to the cog in the top right of the display. Next-up, tap 'Side key settings' at the bottom of the screen and under 'Press and hold', tap 'Power off menu'.
6) Shoot 4K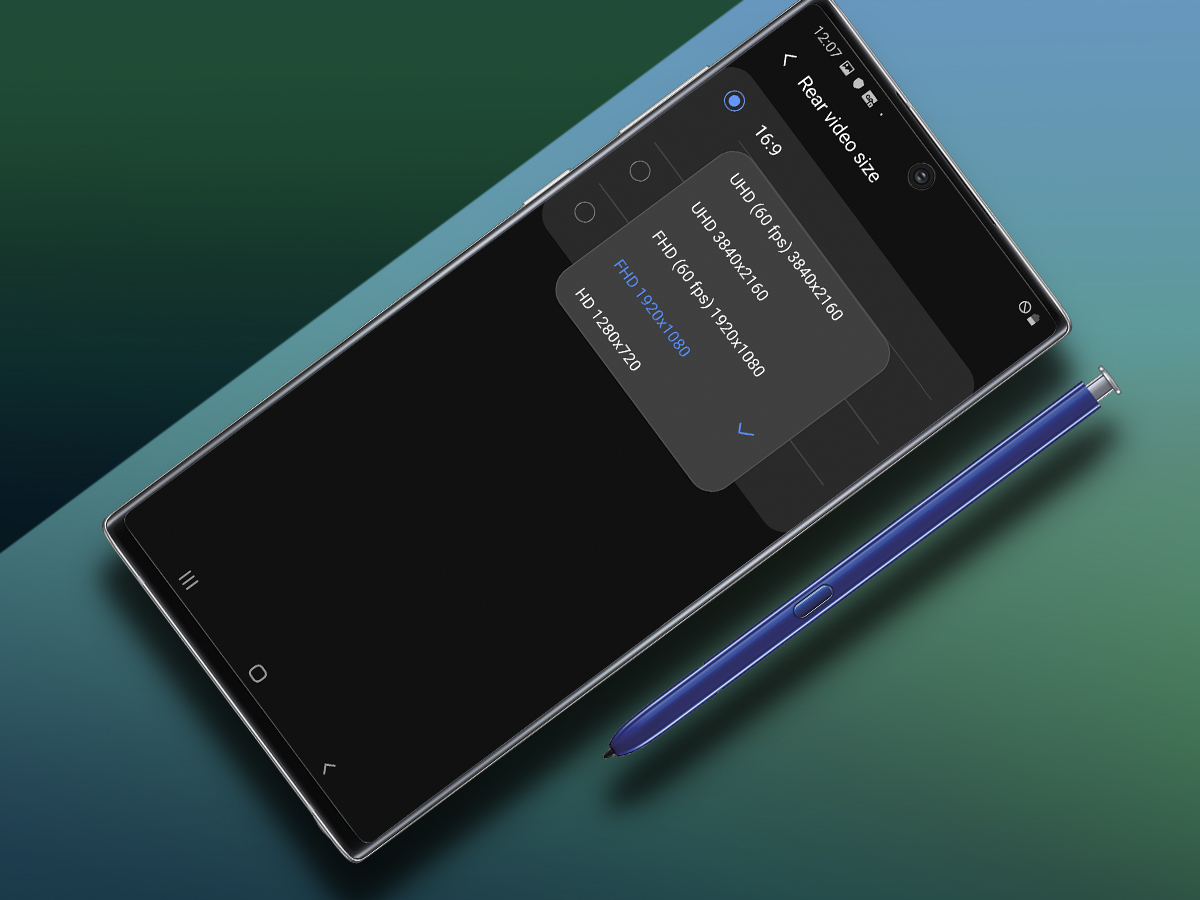 The Samsung Galaxy Note 10 Plus can shoot video at up to 4K resolution, 60 frames per second (fps), but it doesn't record at that quality by default. Instead, it shoots at a conservative, space-saving 1080p at 30fps. With 256GB storage though – why settle for conservative? Why indeed…
To fire-up full-resolution video recording, open up the camera, tap on the cog in the side-bar, then scroll down to video options and finally select your video resolution and framerate options. Shooting at 4K increases the video resolution, ideal if you want to watch your home movies on a 4K TV or monitor. Any budding editors out there will benefit from increasing the frame rate to 60fps, as this gives you scope to slow things down without turning your videos into a juddery mess.
7) Go wide, get close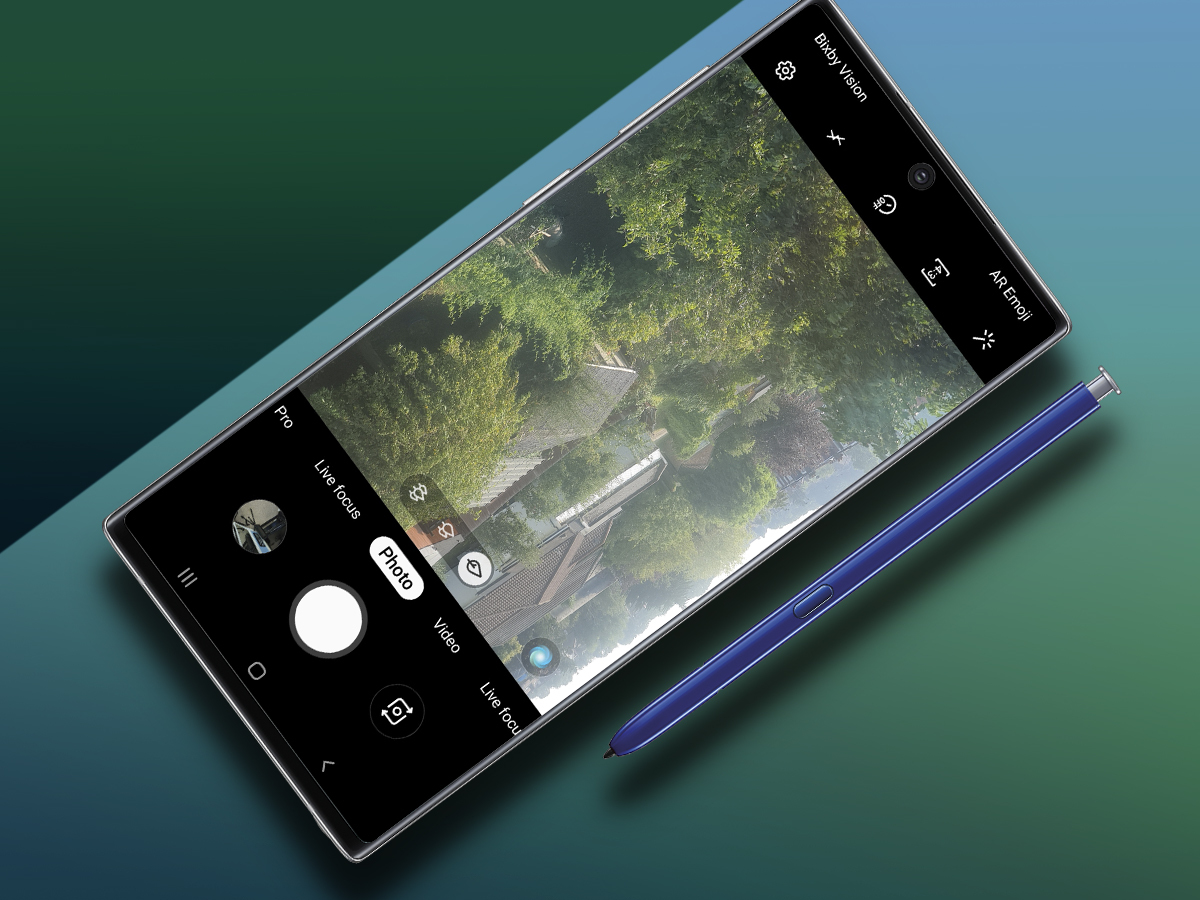 The Samsung Galaxy Note 10 Plus features four rear cameras. Three take pictures while the fourth detects depth. The three that take pictures offer up three zoom ranges, a 1x zoom, a 0.5x zoom and a 2x zoom camera – to get the most out of the phone's fantastic camera, we'd really recommend you use them all.
Rather than pinch in and out of your shot though, you'll get the best quality if you stick to the three lenses' default zoom ranges by tapping the zoom icons above the shutter – the ones with the trees in them. The single tree will activate the 2x zoom, the two trees use the best quality camera (1x zoom) and the three trees fires up the ultrawide snapper (0.5x zoom) for group shots and GoPro-esque landscapes.
8) S Pen snapping
The new S Pen gestures are bonafide gimmicks in our opinion, but that doesn't mean the S Pen itself is a gimmick. For starters, it's a fantastic artist's tool when coupled with apps like Sketchbook for Android. It's also handy when picture-taking too, acting as a remote shutter for the Note 10 Plus' excellent camera.
Pop the pen out, long-press the button on its top-side and your Note's camera fires up. Next, press the button once to take a picture – handy if you're putting the phone on a surface for a massive group shot. Want to flip to the selfie camera? Just double-tap the S Pen button, and once again, take your shot by pressing it when you're selfie is framed-up perfectly.
9) Edge panels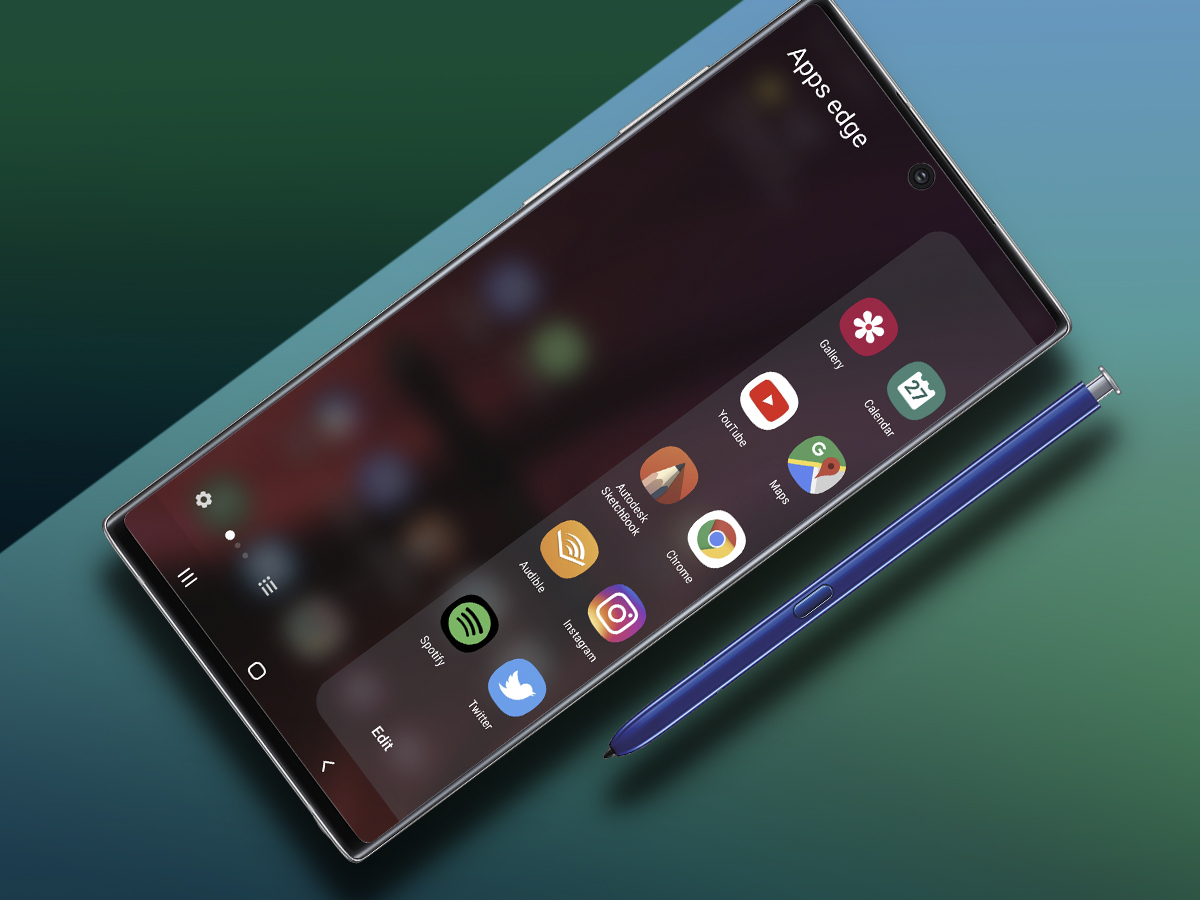 The Galaxy Note 10 Plus is a big phone that even huge hands will struggle with. Luckily, for the most part, the struggle is optional thanks to Edge Panels. These can be swiped in from the side of the phone's screen to deliver quick access to your favourite apps and shortcuts.
If you look at the right side of your phone screen, you should see a faint tab about halfway up. Swipe in on this and some shortcuts will appear within easy reach of your thumb. Press the cog to customise these, and you can also move the Edge Panels from the right to the left side of the screen too – perfect if you're left-handed.
10) Ditch typing, get writing
The Samsung Galaxy Note 10 Plus' S Pen isn't just about doodles and fancy camera tricks, it's also an optical character recognition (OCR) whizz. If you haven't heard of OCR before, it a cool bit of software that reads your handwriting and turns it into plain text, and the Note 10 can do it in two ways.
If you write notes with the S Pen in Samsung's Notes app, your Note 10 Plus recognises what you've written, so you can search your handwritten notes by tapping the magnifying glass in the app and typing what you're looking for.
Additionally, if you want to bypass the keyboard when writing WhatsApps and text messages and get writing by hand, the Note 10 Plus also features fantastic handwriting recognition baked into its pre-installed keyboard. Just pull out the pen when the keyboard is active, tap the three dots in the corner of the keyboard and select 'Handwriting'.