Father's Day Gift Guide 2018: 20 gadget gift ideas under £50
Father's Day is this weekend. Stuck for ideas? Look no further...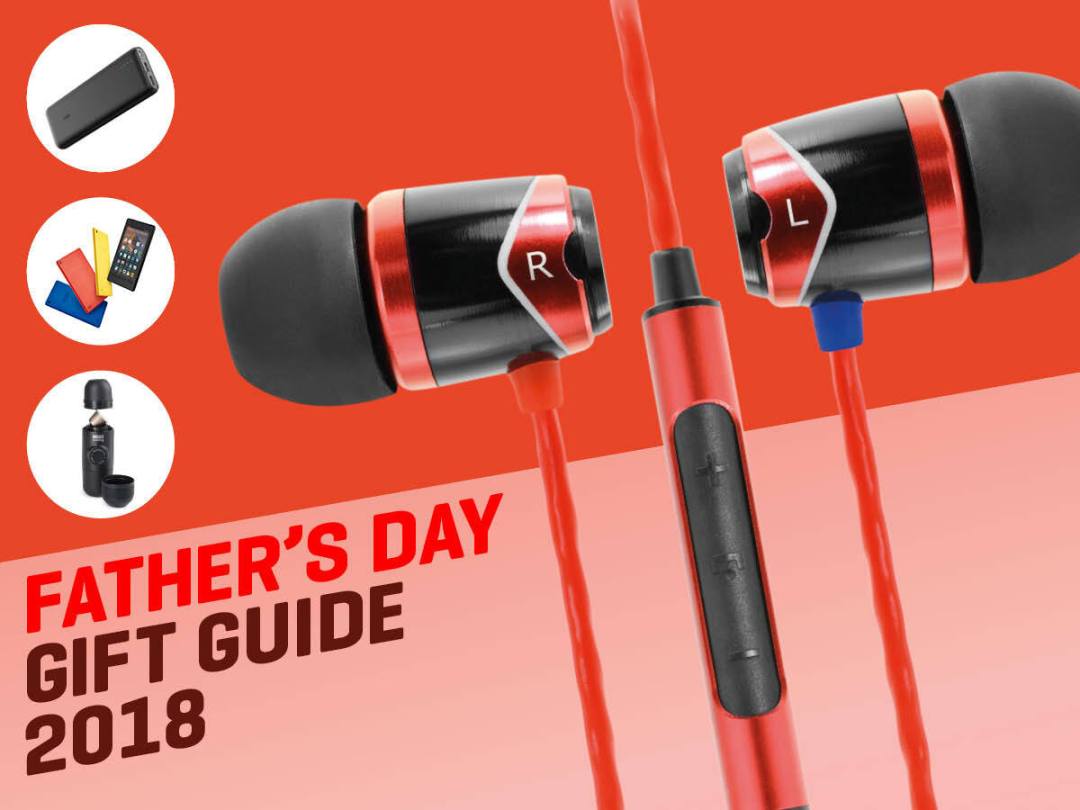 How good are dads? Ferrying kids to after-school clubs. Taking back-garden kickabouts just a little too seriously. Mowing the lawn like they're Bear Grylls.
Of course, mums do all that stuff too. In fact, we're all in favour of every day being parents' day and the children being left in charge. Even if it would be chaotic. And costly.
Alas, we're stuck with a single day each year on which to show your old man some gratitude. But don't you think it's time to go beyond that corner shop card and bargain bottle of Scotch?
Thankfully, we've scoured the web to find 20 cracking gifts and gadgets for less than £50 that'll give your good old dad the thanks he deserves.
Jump to prices
Being helpful sorts, we've listed the gifts in handy price categories. Can't stretch to the priciest presents? Jump right to the last page by clicking below.
Page 1 (below): £50-£41
Soundmagic E10C (£45)
If your pa's got keen lugholes but still relies on the earphones that shipped with his phone, these lovely buds are an easy upgrade that might just revolutionise his listening experience. They sound far better than they have any right to at this price, pairing chunky bass with good detail that'll bring out the very best in that Phil Collins playlist. Better still, the braided-style cable is less tangle-prone than your average lead and, thus, is less likely to trigger knotty pocket tantrums.
Trakke Gask Tool Roll (£45)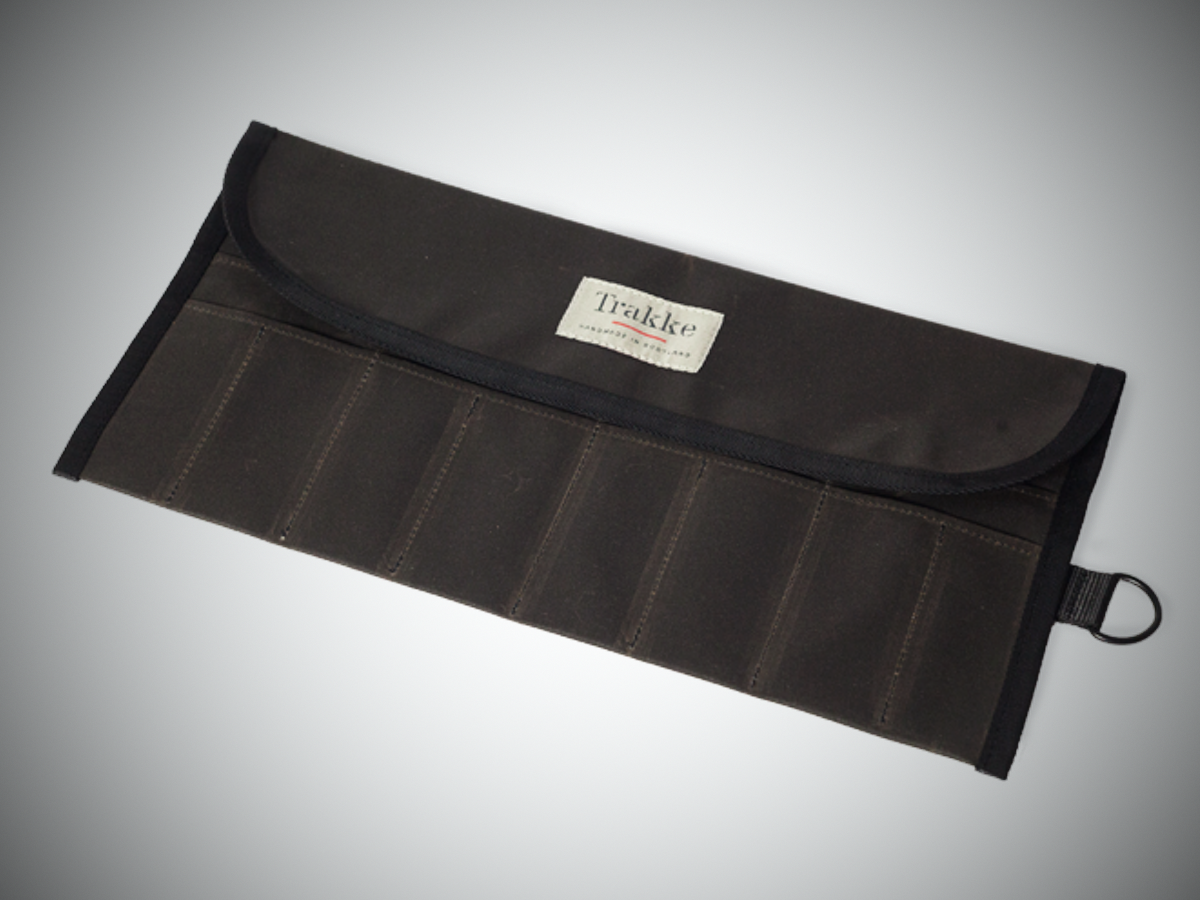 Tools: every dad has them. Whether spanners and screwdrivers or toothbrushes and teaspoons, though, it's no good leaving them to rattle around in the bottom of a sack. This waxed canvas roll from serial bag-makers Trakke is just the trick to keep kit organised, with a host of slots for all kinds of utensils – so whatever your old man's hobby, he'll have a handy home for his peripherals. Strap the roll beneath a saddle and dad can even take his taxidermy gear on two wheels.
Lomography Smartphone Film Scanner (£41)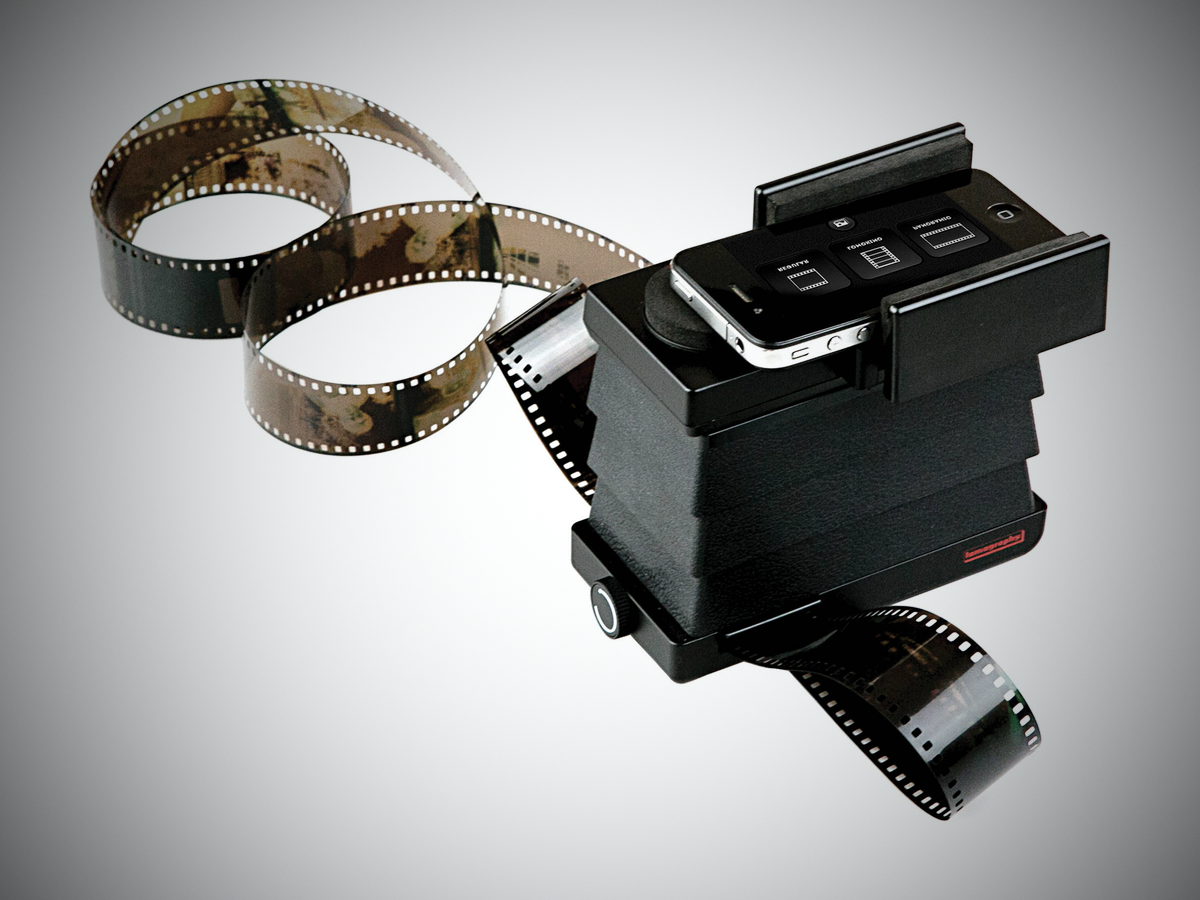 If your paterfamilias used to fancy himself as the next David Bailey, there's a good chance he has a shoebox full of film negatives kicking around in the attic. Show him you care about his untended creative flame with this handy scanner from Lomography. Feed the film through, pop your phone on top and – snap! – you'll have scans of his analogue masterpieces on your smartphone. Or, you know, a gallery of weirdness from when he tried to use up the last shots on the film.
Amazon Fire 7 (£50)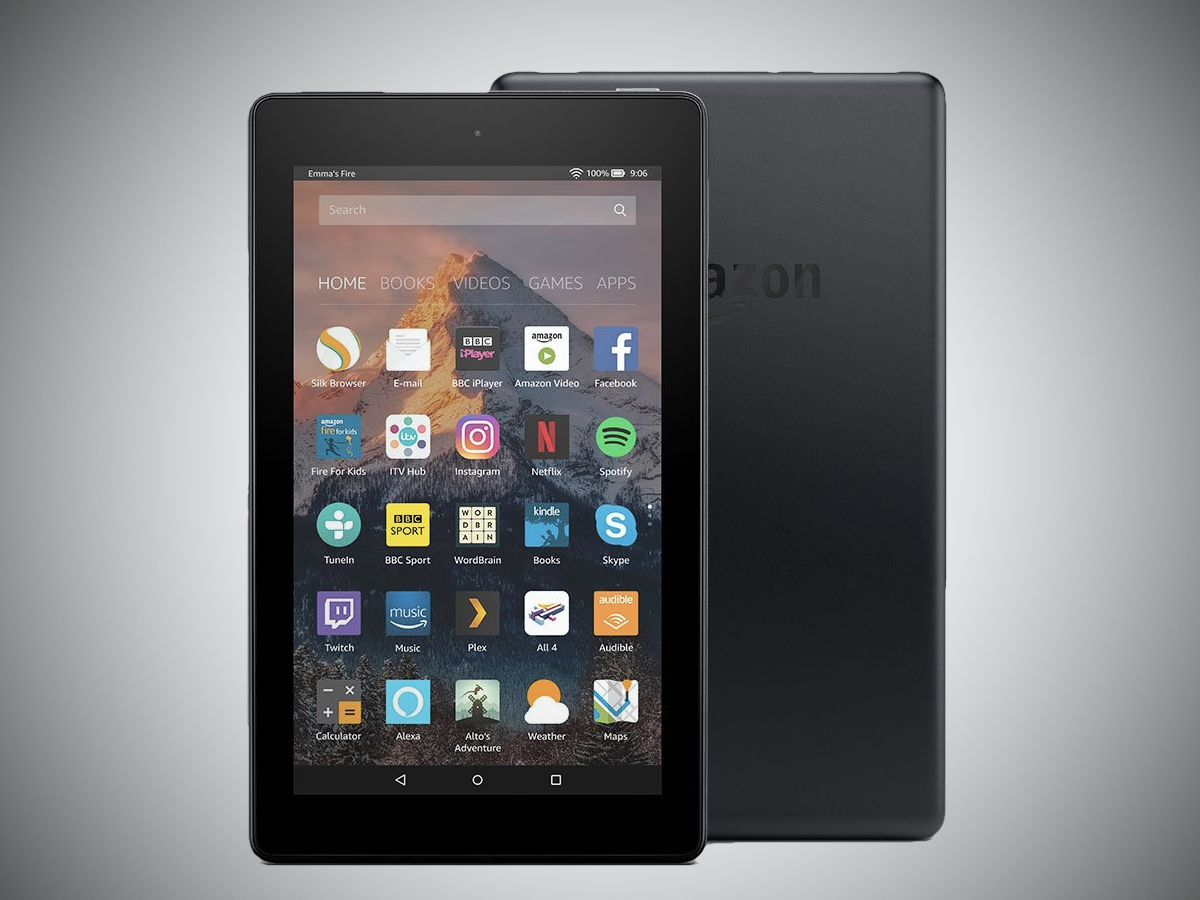 Cheap as chips and replete with compromise, Amazon's Fire 7 tablet is hard to argue with if you're after a basic tablet for basic tasks. Yes, the screen is poor, it's slow and the Amazon Appstore is pretty limited – but if all you (or your dad) are after is a simple slate that'll do sofa-based web browsing without breaking the bank, you can't beat this solid slab from the big A-to-Z.
Wacaco Minipresso NS (£50)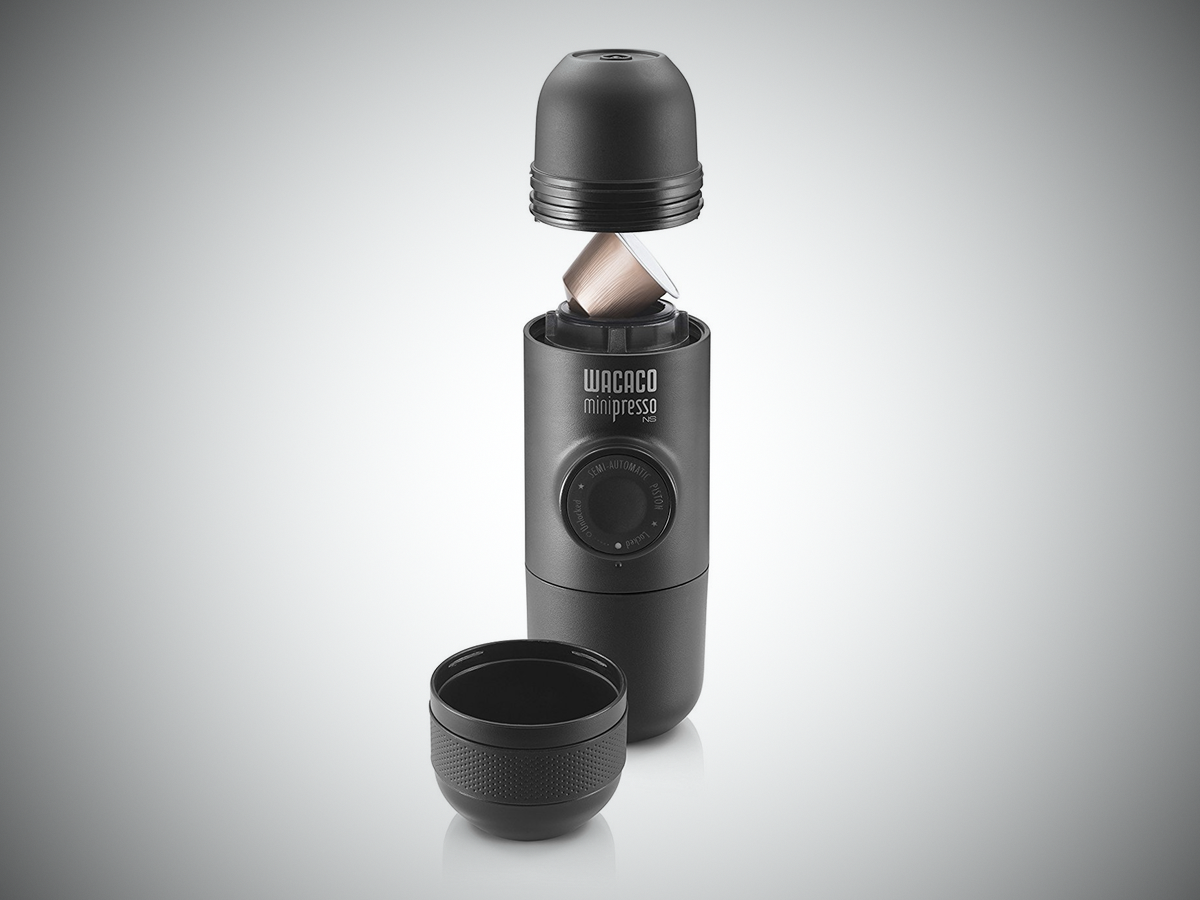 If your old man's a coffee fiend, you've two choices this Father's Day: gift him a year's worth of coffee shop vouchers so he'll never be without his caffeine hit, or gift him this Minipresso so he'll, erm, never be without his caffeine hit. While the former will cost you many a bean, though, the latter – a go-anywhere, hand-powered espresso maker that's compatible with Nespresso capsules – is a steal at half-a-ton. Pop in a pod, build pressure by pushing the plunger and he'll have a reviving cup of joe in a jiffy.
Amazon Echo Dot (£40)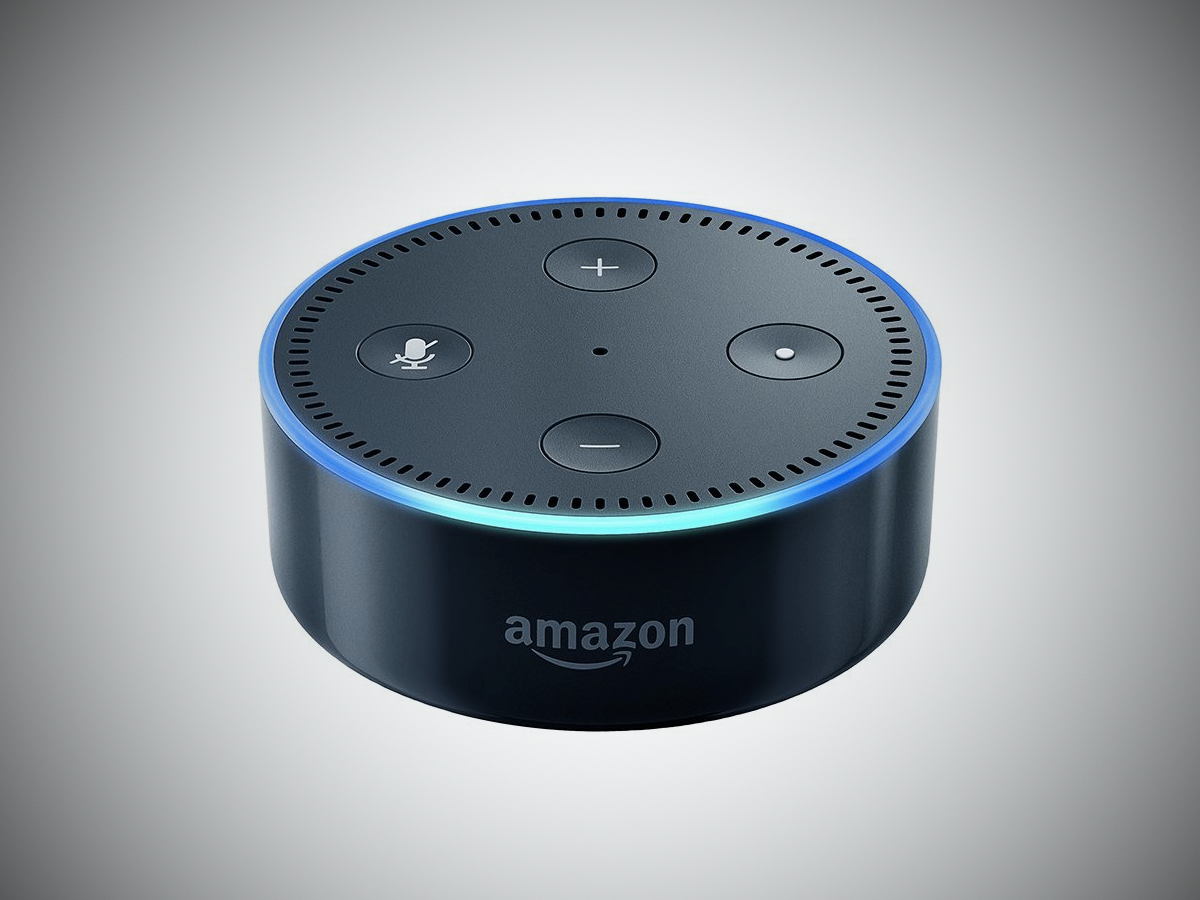 If your dad's an accomplished technophile, he'll have no trouble getting to grips with the voice-controlled cleverness of Alexa in her diminutive Dot form – from firing up Spotify playlists to ordering an Uber down to the Dog & Duck for a pint of Macca's Best. If not? It'll be all kinds of entertaining to watch him heckle her as she fails to respond to commands such as, "Alexa, when should I put the bins out?" and "Alexa, please get the beetroot stain out of my new linen shirt before my wife gets home."
T-Lab 66 tee (£34)
Dad bod or not, squeezing into a replica kit is rarely the best look for World Cup watchers. Give your old man the gift of subtlety with this understated footie polo from T-Lab. Available in red or blue, a simple embroidered '66′ below a ball is your only clue that this organic cotton top is backing England for the win this summer. Classy among friends, it's subtle enough to be wearable even after the inevitable knockout.
Amazon Fire TV Stick (£40)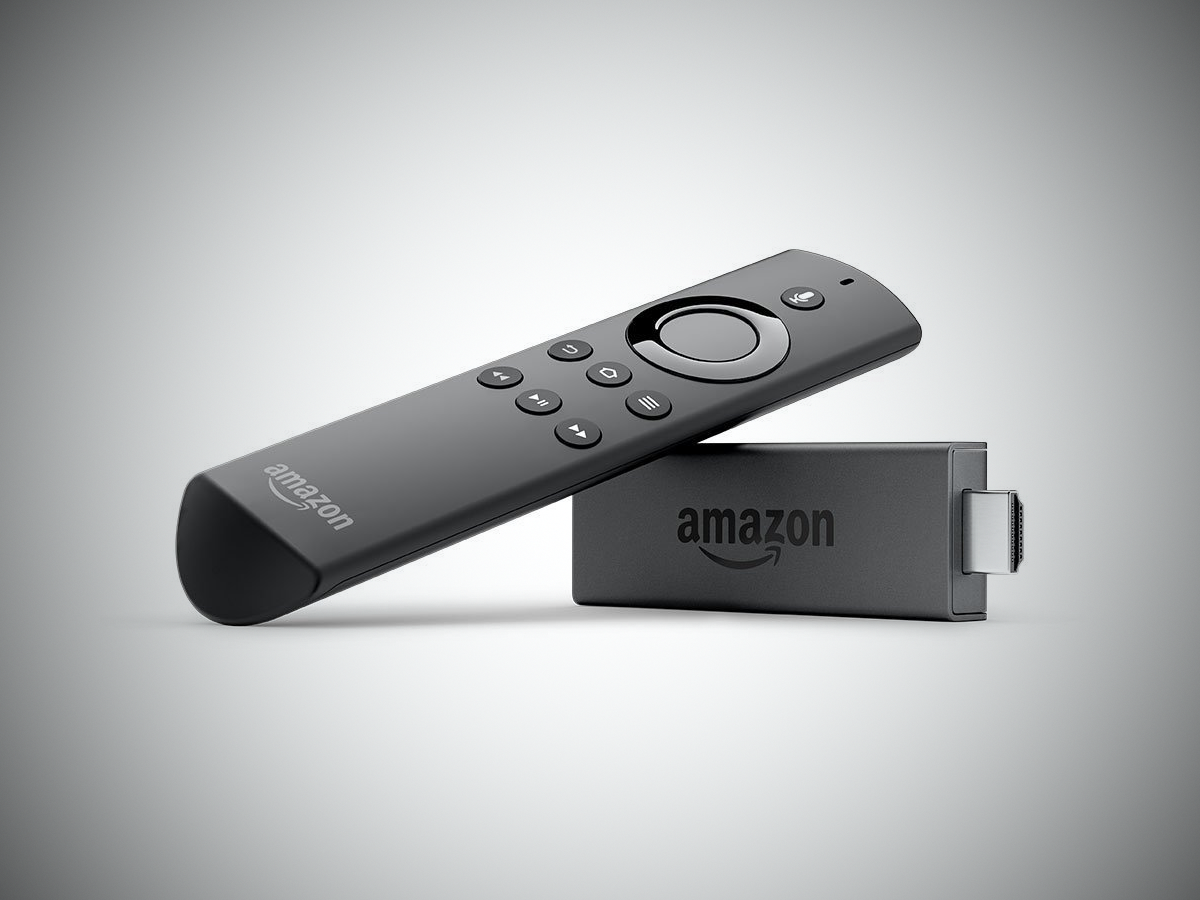 Time was, you were lucky to find one VHS you could bear to watch from the shoddy offering down at the corner shop. Ah, how times have changed: stick this HDMI stick into a spare slot on your box and you'll have Amazon's entire library of films and shows to stream right on your telly – not to mention Netflix, iPlayer and the rest, with Alexa along for the ride, too. It might just be enough to make you forget the countless hours you lost searching for the right SCART lead back in the day.
Knomo Solo Power Pad (£40)
How better to show your gratitude for that scar dad 'accidentally' gave you when he shut the fridge door without looking than by cutting his smartphone cable. Once the warm glow of revenge has worn off, you can make like it was all on purpose by gifting him this wireless charger from Knomo. Slim and fast, it'll juice any Qi-certified handset in a jiffy, before doubling up as some kind of post-modern pocket square. Maybe.
Anker PowerCore 20100 (£31)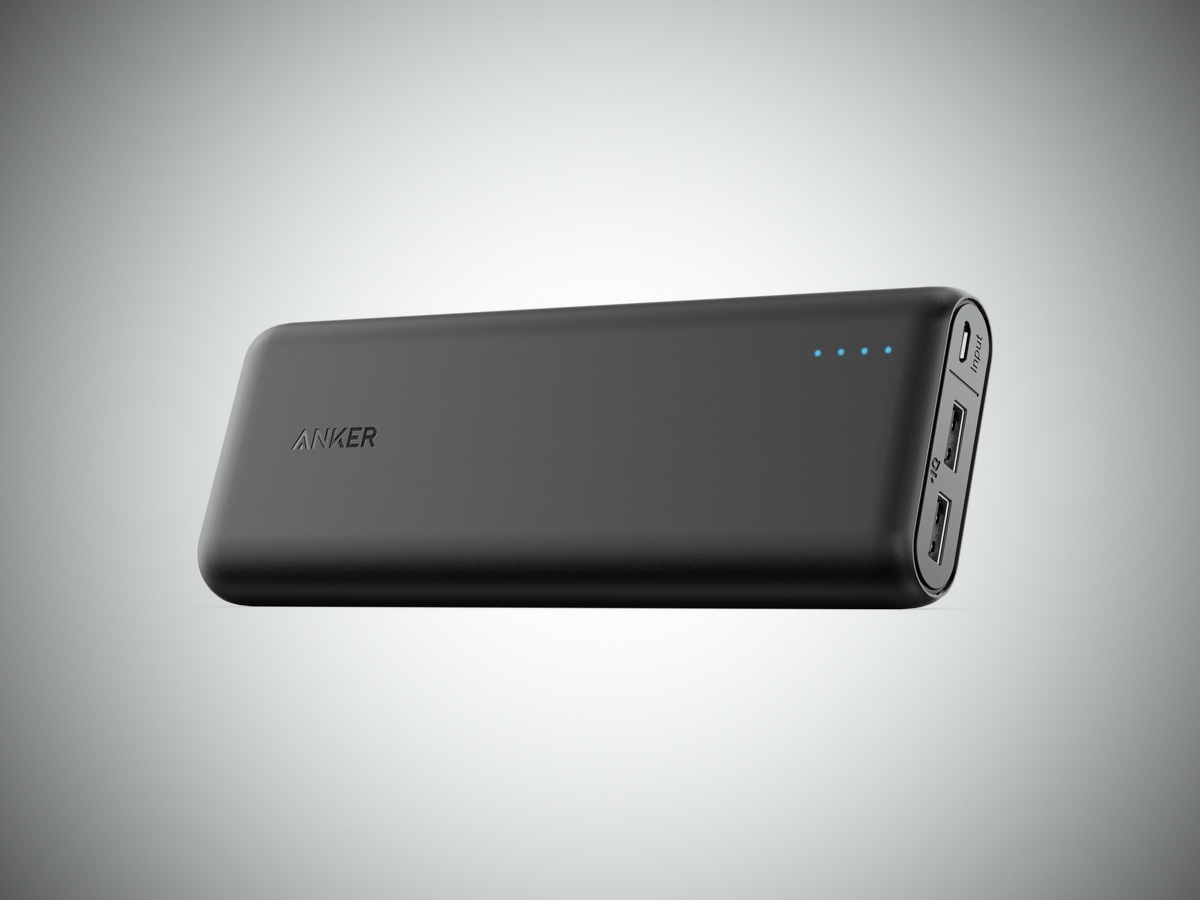 How do you make a power bank appealing? Wrap it in fluorescent vinyl? Add ten USB ports and Wi-Fi connectivity? Put an 'X' somewhere in the name? No, you give it a massive capacity that can charge a smartphone more than five times over, add a 4.8A output that'll slash charging times and ship it with a travel pouch. Then you call it PowerCore.
Personalised Favourite Song Print (£25)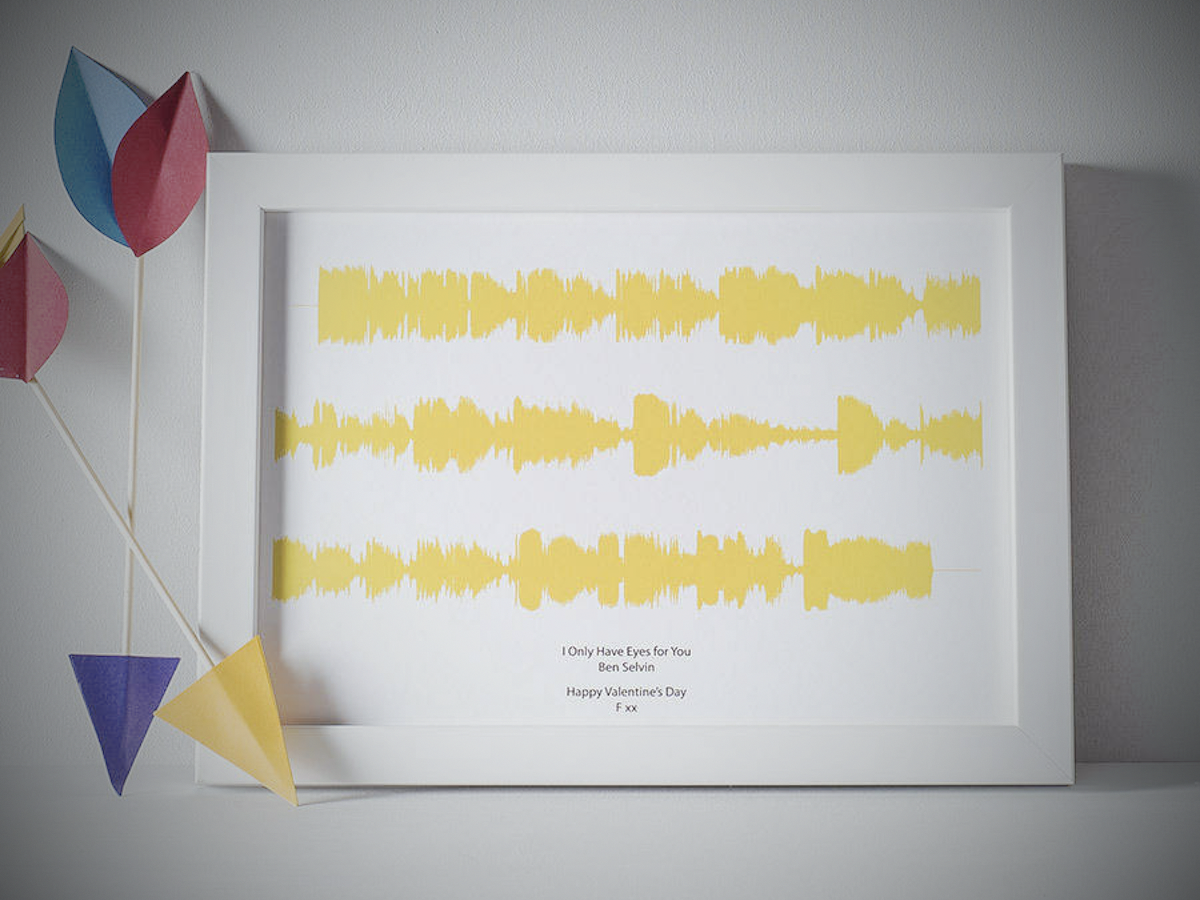 Everyone has a favourite song and, strangely, dads are no exception. Whether it's Joe Cocker or Jedward, get his go-to tune printed as a soundwave on 300gsm cotton rag fine art paper and he'll surely understand your gratitude – once he finishes humming, of course.
Buy a Personalised Favourite Song Print from Not On The High Street here
Nomad Universal Cable (£29)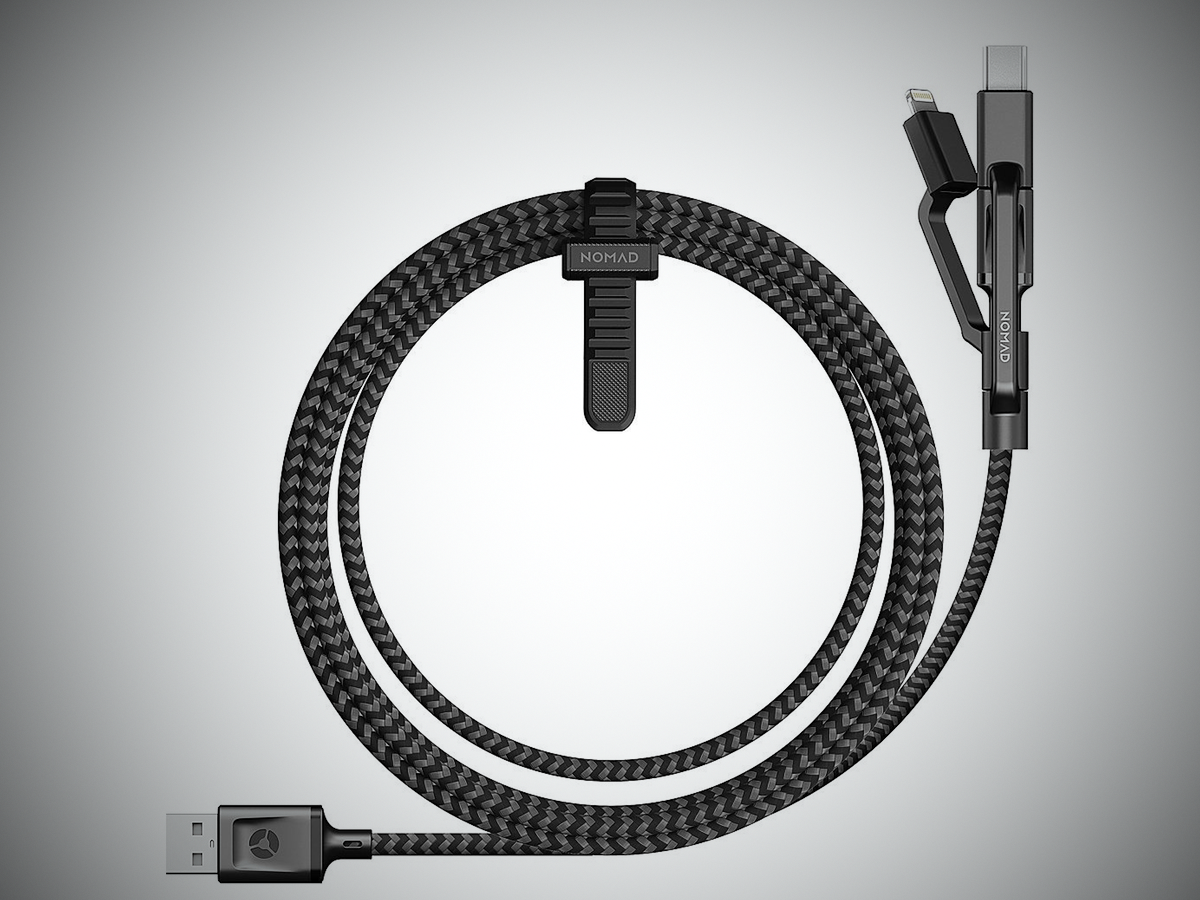 Mash a USB-C lead into your iPhone's Lightning port a million times and you'll still never be able to tell them apart in the dark. At least this Universal Cable by Nomad means you won't have to go far when you realise the error of your proprietary perplexion: the business end of the tear-resistant lead carries both a USB-C and Lightning head – and it'll do fast-charging, too. Gift one to your papa and, even if he doesn't have a device with either port, he'll surely appreciate the rugged build quality.
Millican Utility Pouch (£25)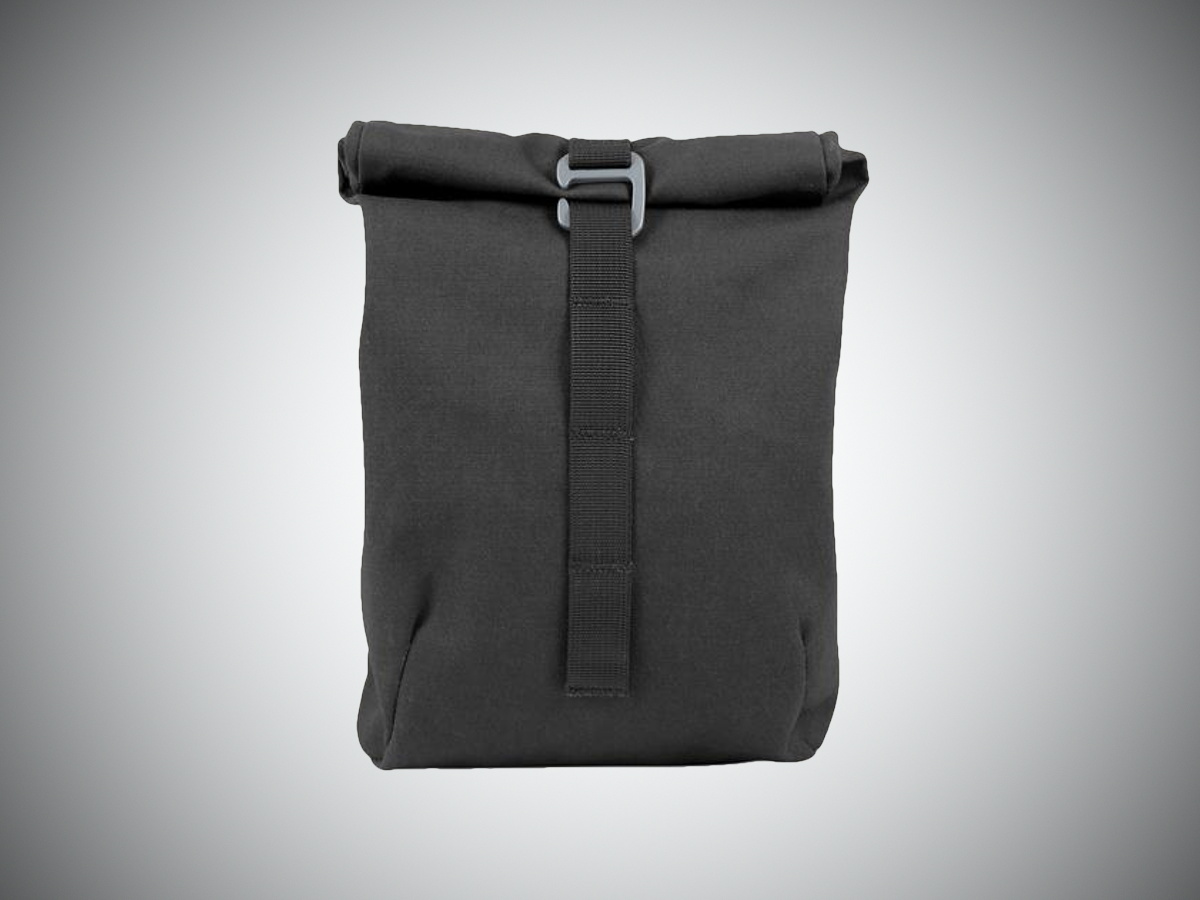 When is a pouch not a pouch? When it's a waxed Bionic Canvas utility pouch with roll-top closure and aluminium buckle. Sure, dad could carry on stuffing his cables and clutter into that crusty carryaround, but for style and function it's hard to beat this Millican number. After all, nothing says "I care" like a material that's 57% recycled and 30% stronger than regular canvas.
Human After All Cult Movie Cards (£20)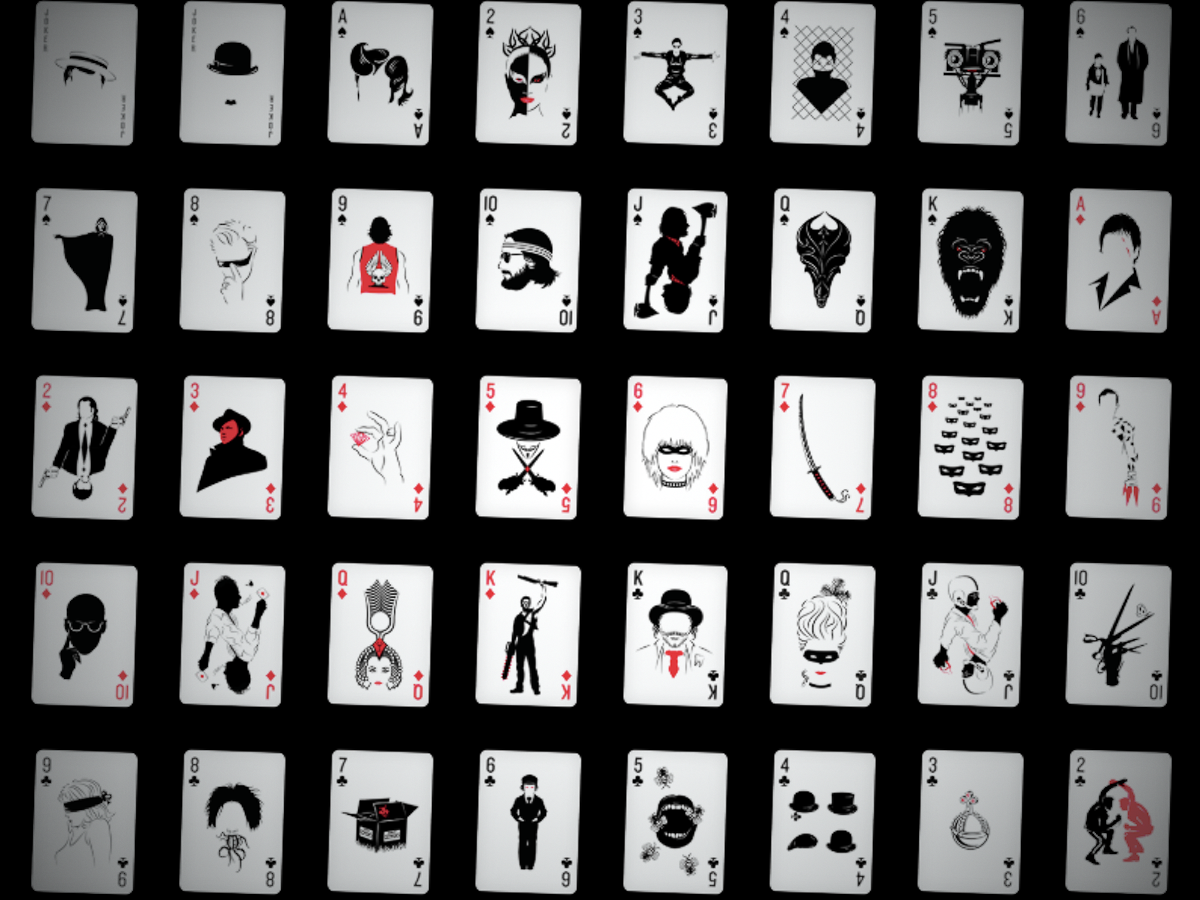 Not since Casino Royale have cards and cinema come together with such class. If your pop's a fan of both, this movie-themed deck is a pocket money treat that'll keep giving for years. Each card face is printed with a subtle-but-sublime design inspired by an (in)famous film character. The only problem? Sunday's snap game might be interrupted by Scarface.
Cornerstone Gift Set (£30)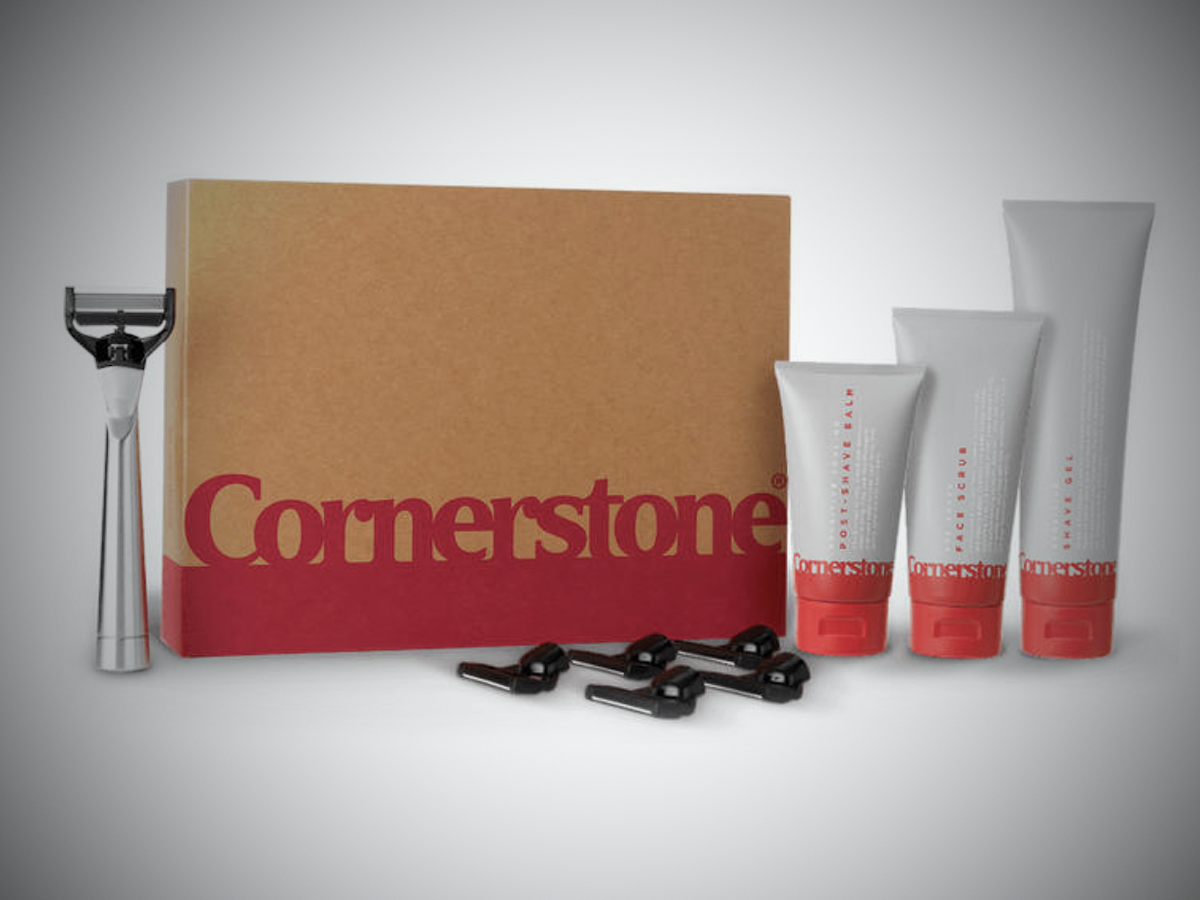 If your dad is of a beardy disposition, there's a good chance he gets through balms and blades by the bucketload. Gift him this Cornerstone set and not only will you kick-start a subscription that sees all the shaving kit he needs landing on his doormat at regular intervals, but he'll also get a chrome handle which you can personalise with his initials. Or your own, if you want to remind him which of his kids is the best.
Blade Runner 2049 (£9.99)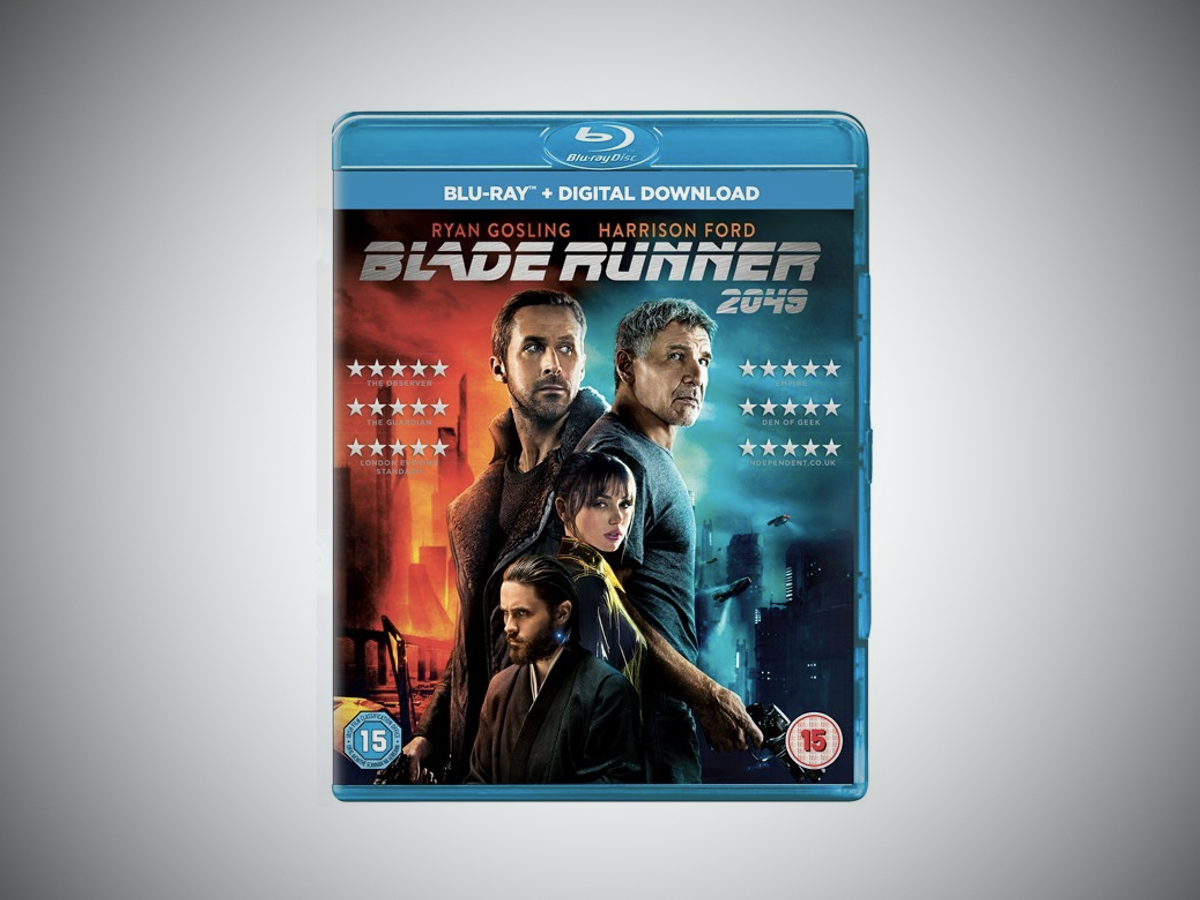 Ridley Scott's original might remain a cult classic, but the long-awaited and supremely shot Blade Runner remake doesn't disappoint. Arguably one of the most stunning movies ever made – and not just because of Ryan Gosling – it'll look an absolute treat on that 4K TV you got your pop for Christmas. What, he's still watching on an ancient 720p screen? Looks like Father's Day just got a whole lot bigger.
Tile Mate Bluetooth Tracker (£18)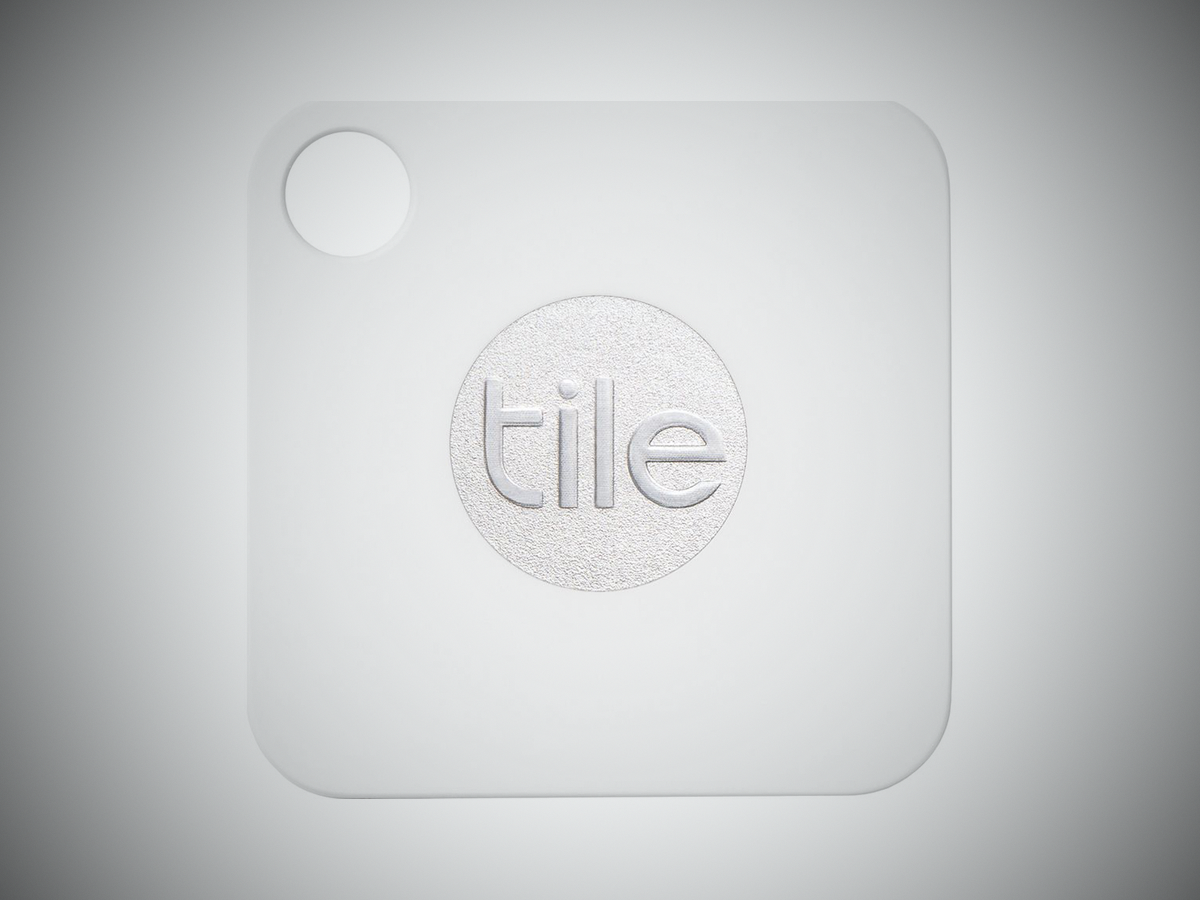 Fatherhood can quickly cause forgetfulness. After all, it's hard enough remembering where you left the bottle opener without one or more of your offspring pestering you for attention (or a beer of their own). Show your dad you understand his struggle with this nifty Bluetooth tracker from Tile. Attach it to his most oft-lost possession and he'll be able to track its whereabouts with his tablet or smartphone. Provided he can find either of those.
Retro Top Trumps: Exotic Sports Cars (£4.99)
Remember that Lamborghini dad's always wanted? A full-blown Italian sports car is probably a bit excessive for Father's Day. After all, he did forget your birthday last year. Compromise with this throwback set of Top Trumps cards, covering exotic machines from 1992 – including, of course, a Lambo. Be warned, though: it might encourage a mid-life motoring crisis.
Ikea Tradfri Dimming Kit (£15)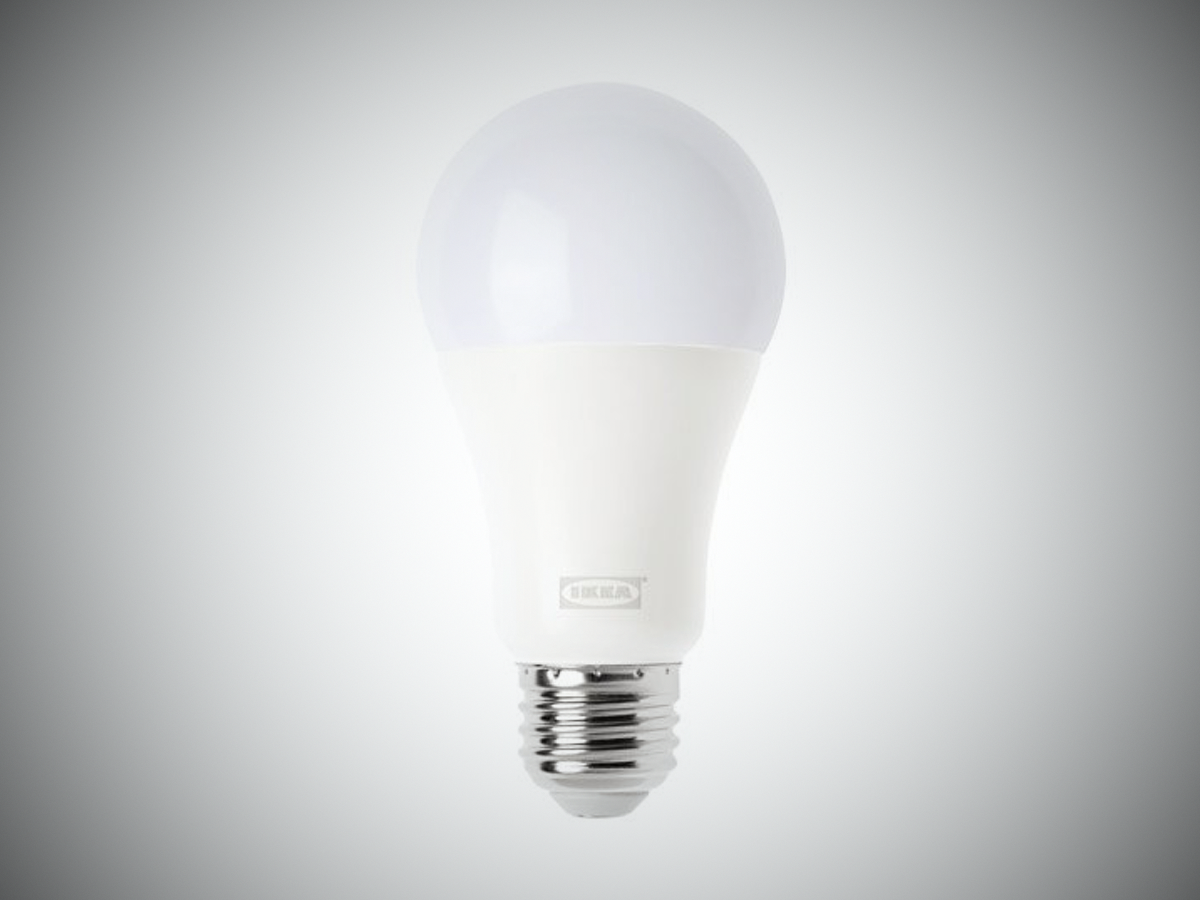 Buying dad a light bulb might seem like a cheap present, but this nifty dimmer is no average screw-in: part of Ikea's budget smart lighting system, it ships with a wireless dimmer for on-tap movie mode. Once he's hooked? Pair it with the Tradfri gateway and app for light grouping and more complex controls – all without breaking the bank. It certainly beats those Soft Amber glowers he's been rocking since 2003.
Mixology Granite Whisky Stones (£15)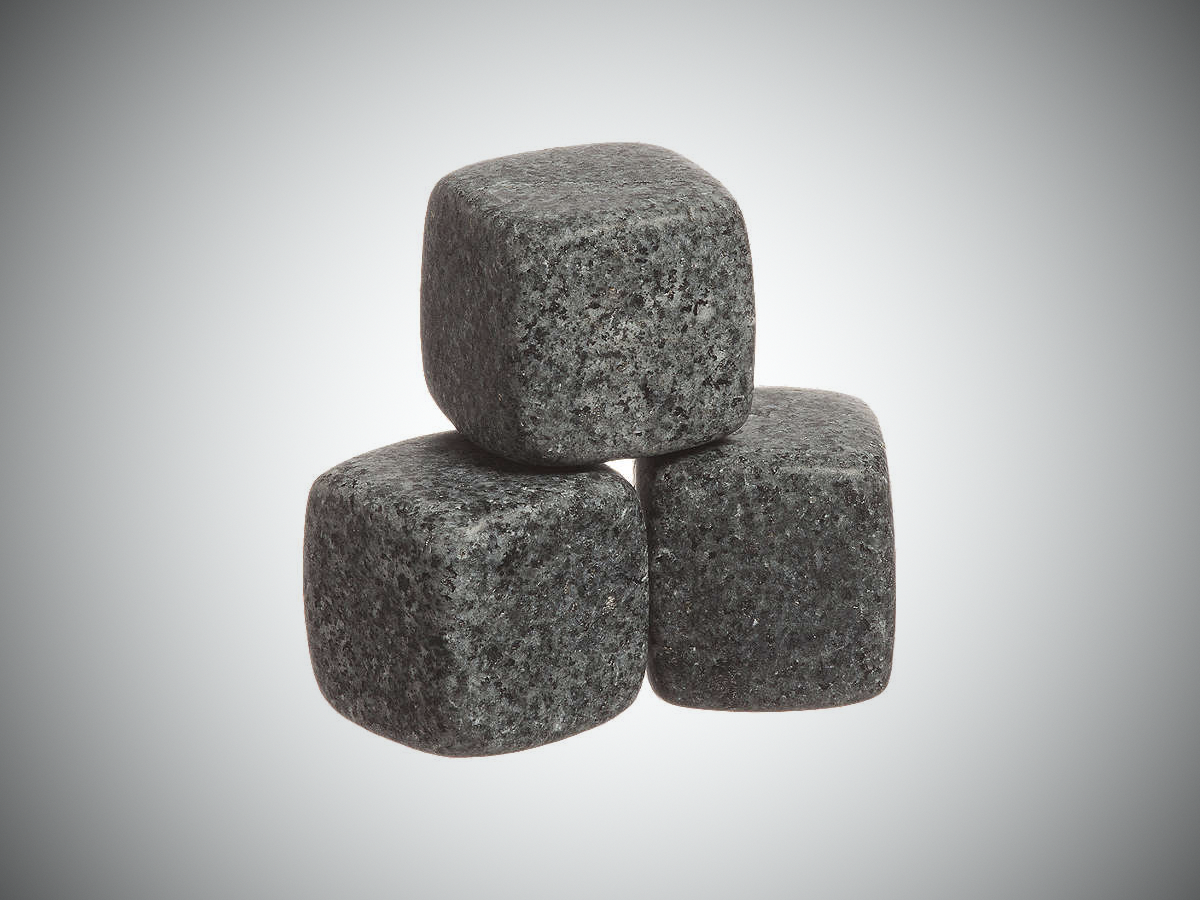 You don't need to be a dad to know that watered-down whisky just won't do. Hold the ice and plop in a pawful of these granite cubes for a tipple that won't go soft on you. Shipped with a handy carrying pouch so you can take your rocks on the road, once you've finished sipping simply rinse and re-freeze ready for the next batch of single malt.
Scott-Nichol Shaldon socks (£11)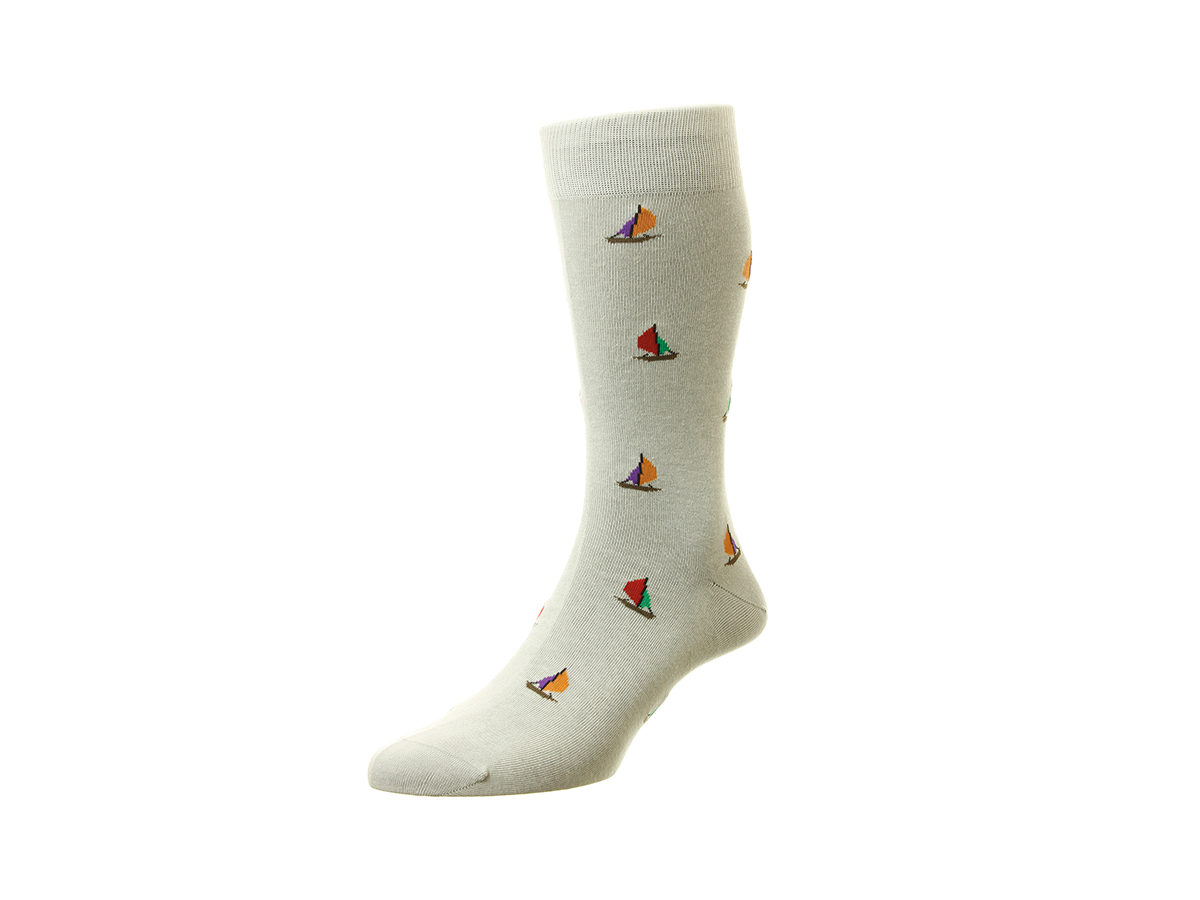 No Father's Day list would be complete without socks, a gift scientifically proven to increase a recipient's happiness the older they are. Scott-Nichol designs are hand finished in England by world famous sock makers Pantherella – a brand adorning the feet and ankles of stars like Eddie Redmayne. If that wasn't enough these fine-gauge cotton bad boys have quirky nautical sailing boats on them so the old man will look the part on his summer holidays in Margate.
HJ Hall Contrast Stripe Softop socks (£5.50)
HJ Hall have been knocking out socks since 1882, making them something of a British institution when it comes to stopping piglets from going to market. There's even some science and tech going on in this particular striped variant, which features three unique 'relaxation panels' that contrast vertically so they stay up all day and don't leave a mark despite being completely non-elastic. They also help with circulation – something dads get increasingly conerned about – and are also accredited by the Institute of Chiropodists and Podiatrists.