FaceTime vs Duo vs Skype vs Messenger: Which video chat app is for you?
Google's Duo is a strong newcomer, but the competition is fierce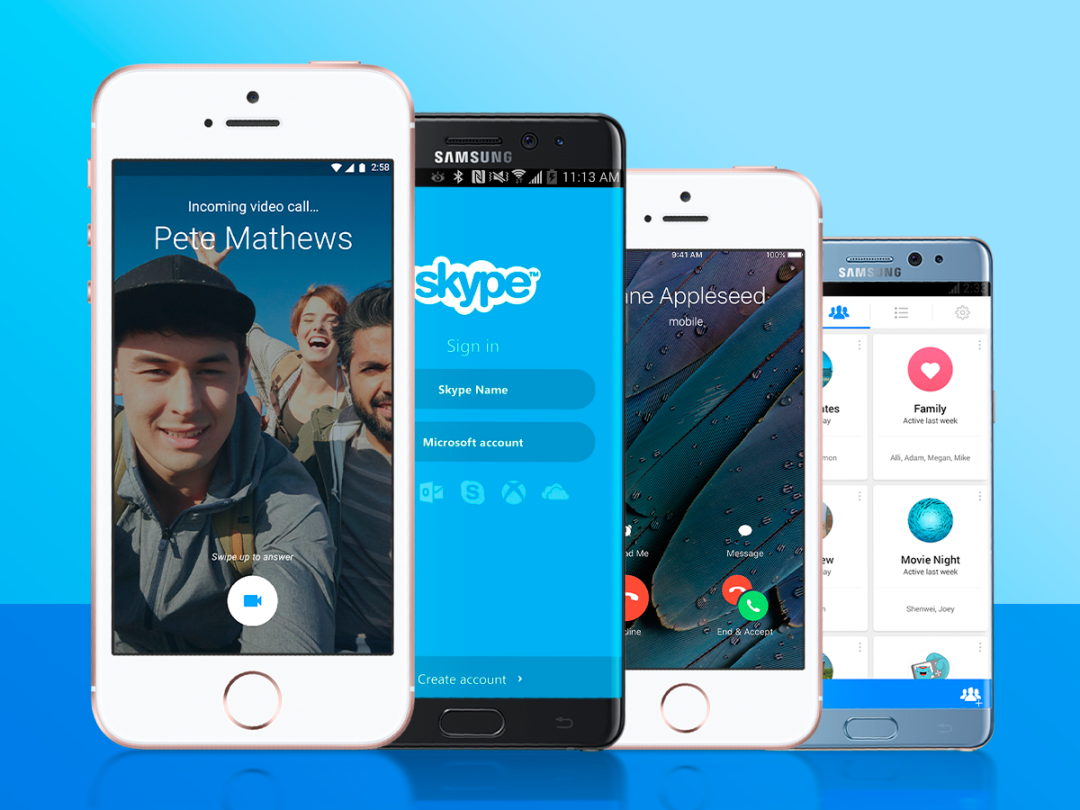 Google Duo for Android and iOS might seem like an unnecessary release given the existence of Hangouts, but if you think Google's own video chat app stable seems crowded, consider the field.
There's no shortage of ways to connect with friends and family via free video calls, whether it's on a phone, tablet, or computer, and Google Duo is only the latest atop the pile. Its cross-platform approach gives it an edge over FaceTime, but what about other major video chat apps?
Each heavyweight contender has its perks and drawbacks, and you've got some choices to make if you're trying to stick with one of them.
Curious what sets them apart? Here's a look at what makes Apple's FaceTime, Microsoft's Skype, Google's Duo, and Facebook's Messenger a potentially ideal candidate for your face-to-face chats.
Apple Fans Only: FaceTime
If you have an iPhone, iPad, iPod touch, or Mac, chances are good that you're already very familiar with FaceTime. Apple's own video chat service is baked into iOS and OS X and couldn't be simpler or easier to use. You don't even have to open up a separate app in iOS: from your contacts, you can simply tap the FaceTime button to connect, assuming the person on the other line is also using a compatible Apple device.
And that's really the long and short of why you'd use FaceTime: it's strictly for Apple device users, which makes up a massive stack of people. In classic Apple fashion, FaceTime's simplicity is its calling card, as the app and UI aren't overloaded with features—nor does it have text chat included. It's you and the other person (so no group calls), and if all you want to do is catch up with a pal or loved one, FaceTime is a pretty ideal way to do so on your iPhone or Mac.
The Good:
The Bad:
The all-in-wonder: Skype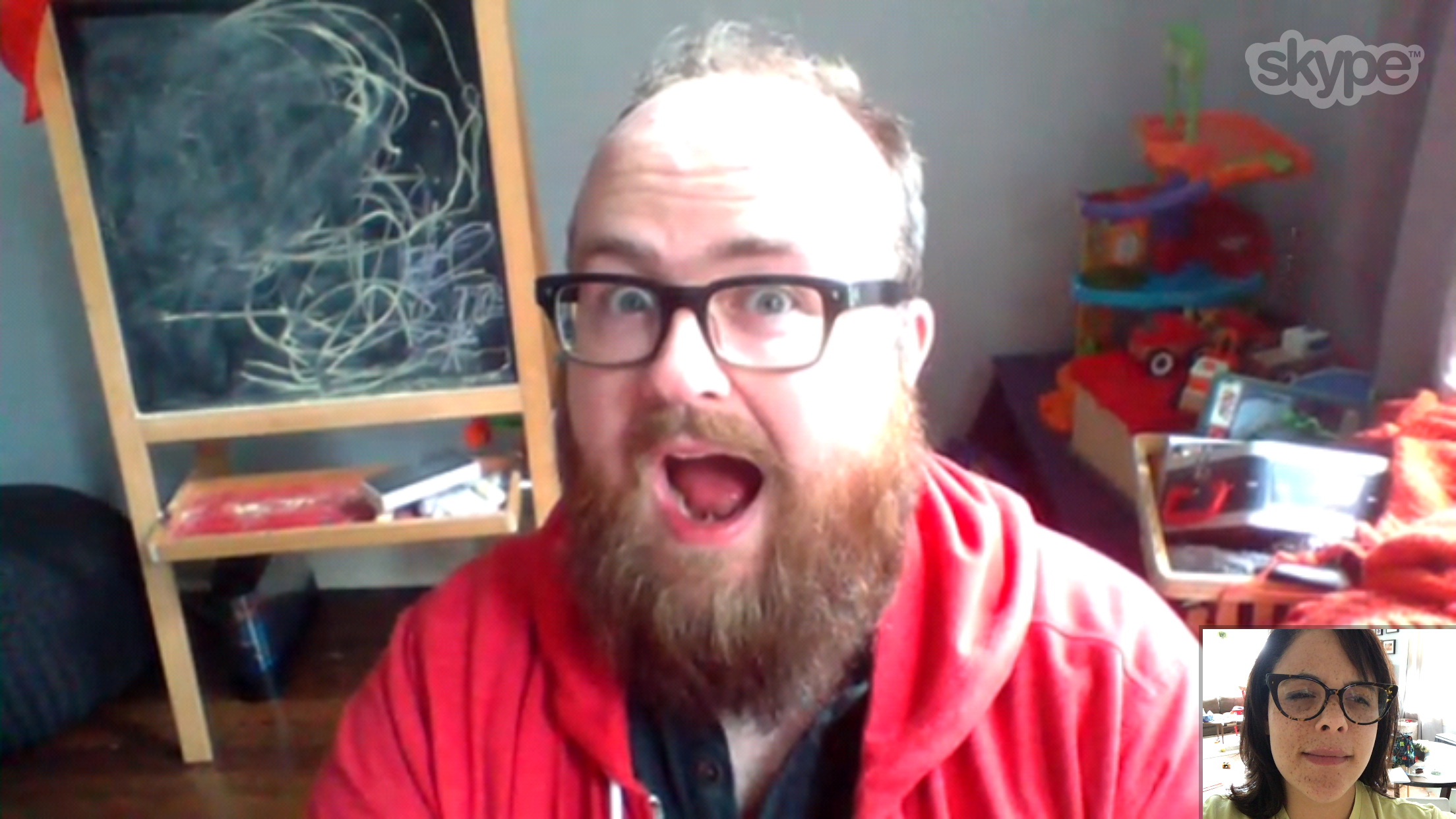 Skype is the elder statesman of VoIP calling, whether it's audio or video, and the Microsoft-owned service has some strong qualities that other services can't match. It's a fully-featured, multiplatform offering, which means you'll find a lot more here—whether you want it or not.
More importantly, you'll find it pretty much anywhere: phones, tablets, computers, and even the Xbox One console via Kinect. (Remember Kinect? It's great for Skype video calls!) In fact, this image shows me using a dated laptop with a low-res chat cam. Still, it works.
Beyond that awesome flexibility, Skype loads in the features: it has group video calls and screen sharing functionality, text chat and landline calls, not to mention live translation of seven spoken languages—albeit only on Windows devices for now.
As an all-in-one service, Skype might be intimidating for the casual user, and it's certainly more than your mum would ever need on her phone. But for professionals and other well-traveled types, it's one app that can connect you with pretty much anyone, wherever you are.
The Good:
The Bad:
Can be overwhelming
No iOS/Android translation
Simpler but broader: Google Duo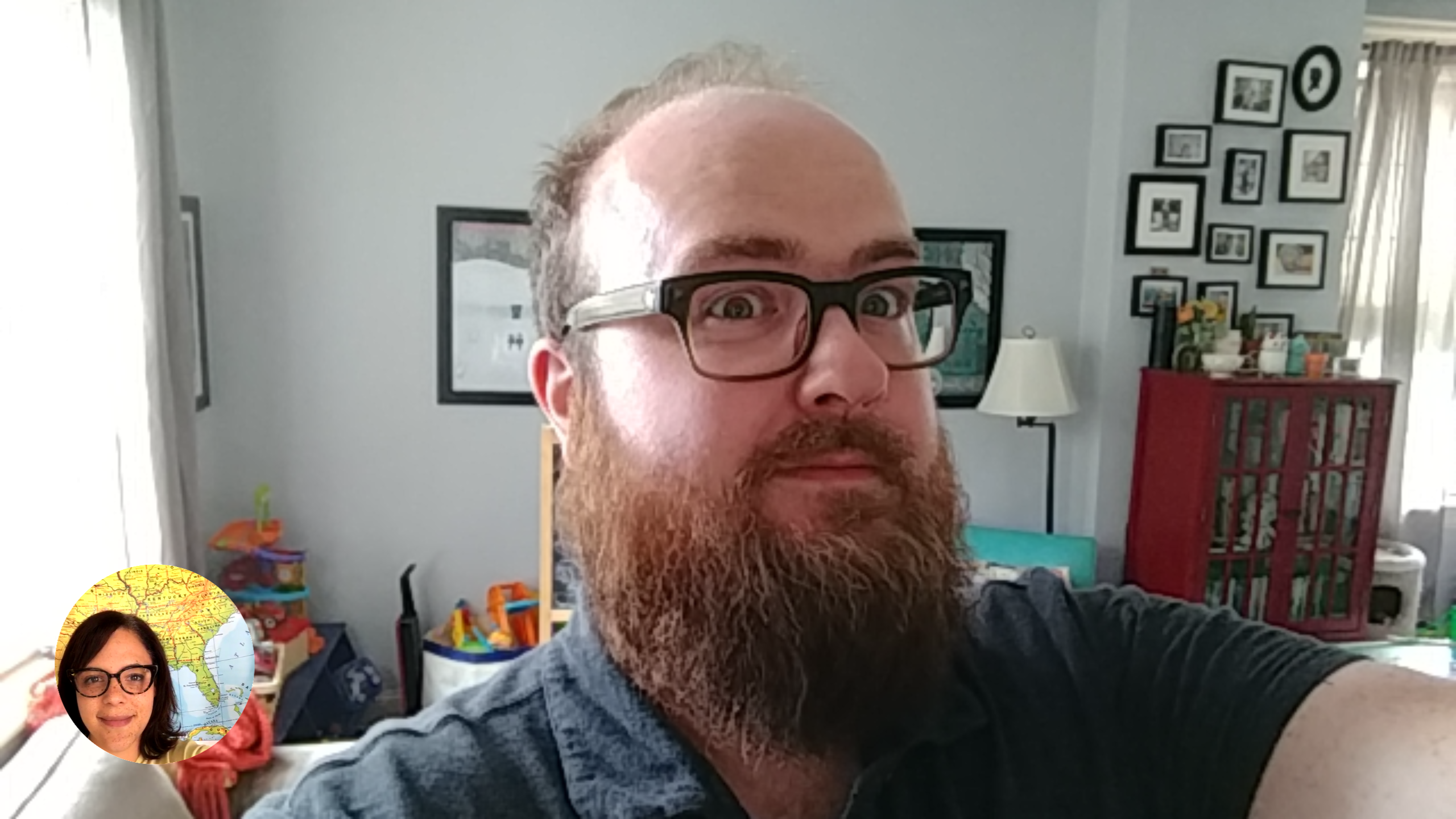 Duo's the new kid on the block in this category, but Google certainly isn't: the company clearly learned from its inconsistent Hangouts app and wanted to do something more straightforward and to the point.
In that sense, Duo is very much like FaceTime with its simplicity and focus, allowing just two-person chats via an ultra-minimal interface. In this case, however, Duo is currently only compatible with mobile devices, so there's no PC or Mac element.
However, if your digital life revolves around your smartphone, Duo bests FaceTime in a massive way by being available on both iOS and Android. It's tied to your phone number, so as long as the other person has the app, you can get face to face with a couple taps.
It works well, plus the great Knock Knock feature gives you a live preview of who's calling (only on Android for now). Adding cross-platform functionality on top of the crisp video and effortless interface makes Duo a strong contender—albeit one you might have to prod mates to download first.
The Good:
The Bad:
Because it's Facebook: Messenger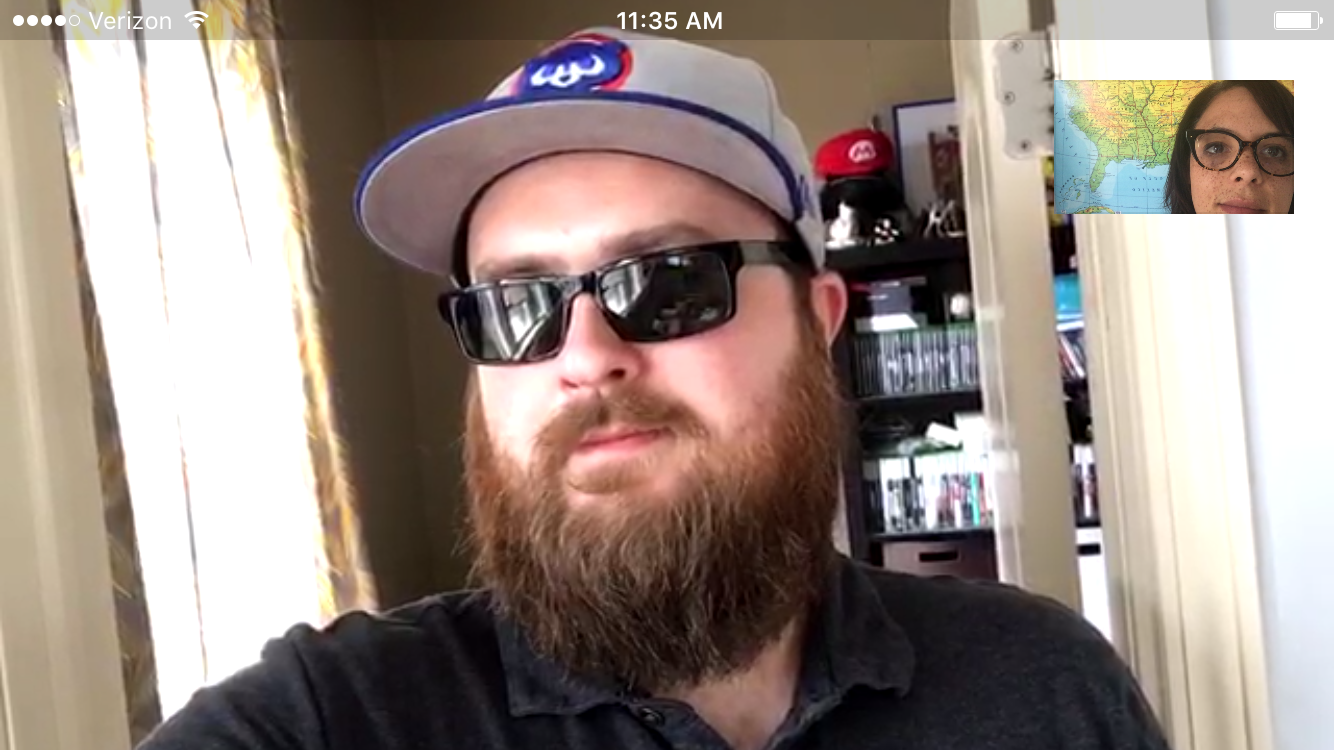 Facebook might have started as a mere social network, but now it's become the primary communication hub for a rather large chunk of its billion-plus users. That's thanks to the added push for Messenger, which has more than 900 million users itself, and has expanded past text chat to include audio and video calls over the years. And unlike Duo, you can chat between the mobile apps and computers using the web version.
Messenger has more going on than Duo or FaceTime, since it has text chat and is directly linked into the core Facebook app, but the video calling interface is very similarly straightforward and easy to understand. Unfortunately, video quality has been pretty hit-or-miss in our testing, at least compared to these other apps.
And while the mobile Messenger apps offer group audio chat, they only support two people for video as of this writing. If you want something less cluttered than Skype, yet a bit more robust than FaceTime or Duo, then Messenger might do the trick. And you don't even need a Facebook account (just a phone number), although that is the easiest way to connect with mates.
The Good:
The Bad:
Inconsistent quality
No group video chat
Facebook can make people wary