Christmas Gift Guide 2018: 20 gift ideas for caffeine addicts and coffee lovers
Wake up and smell the good stuff this Christmas morning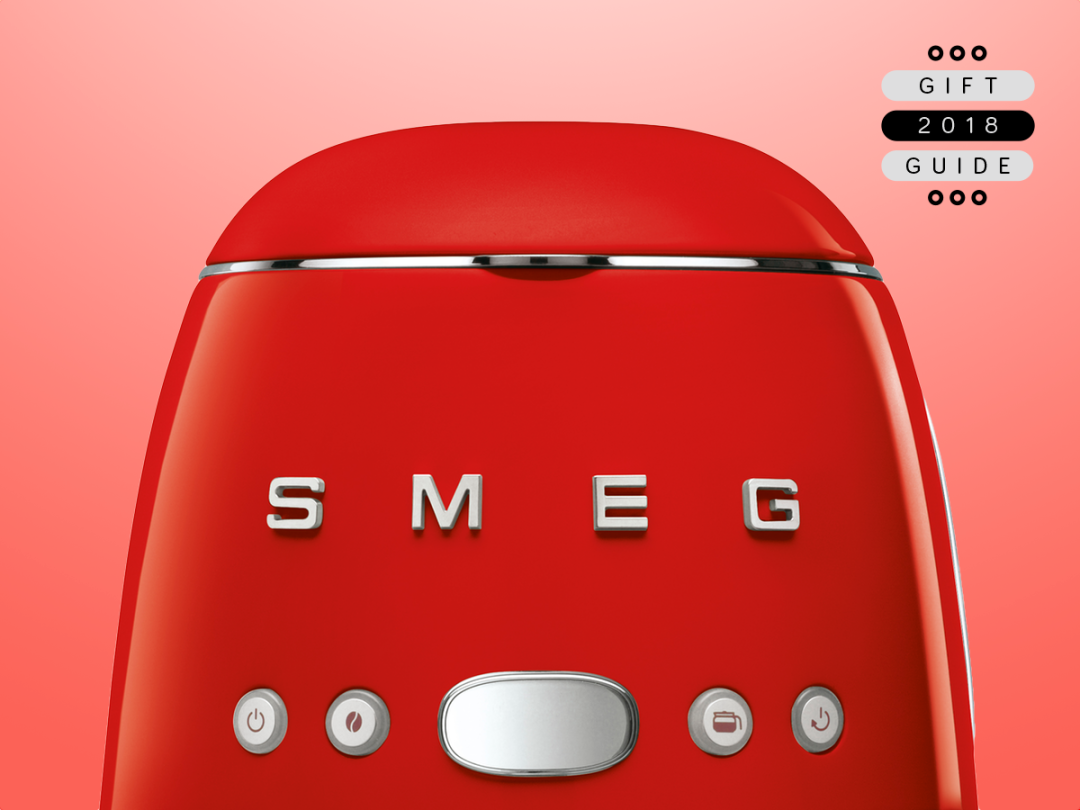 Starbucks to go? For deep-pocketed lazies. Instant brew? For uninitiated swill-drinkers. These days, it's all about grinding out your own premium caffeinated beverages for a deliciously fragrant energy boost at home.
Steaming for the best beans around? We've scoured the web to dig up the finest coffee-related gadgets and presents you can get this Christmas.
Pick one of these gift ideas and forever change the way your friends and family enjoy their morning mug.
More Christmas gift ideas
Looking for something different? Our full Christmas Gift Guide 2018 hub page has categories to suit every taste, budget and interest.
See more Christmas gift ideas here
Wacaco Nanopresso (£70)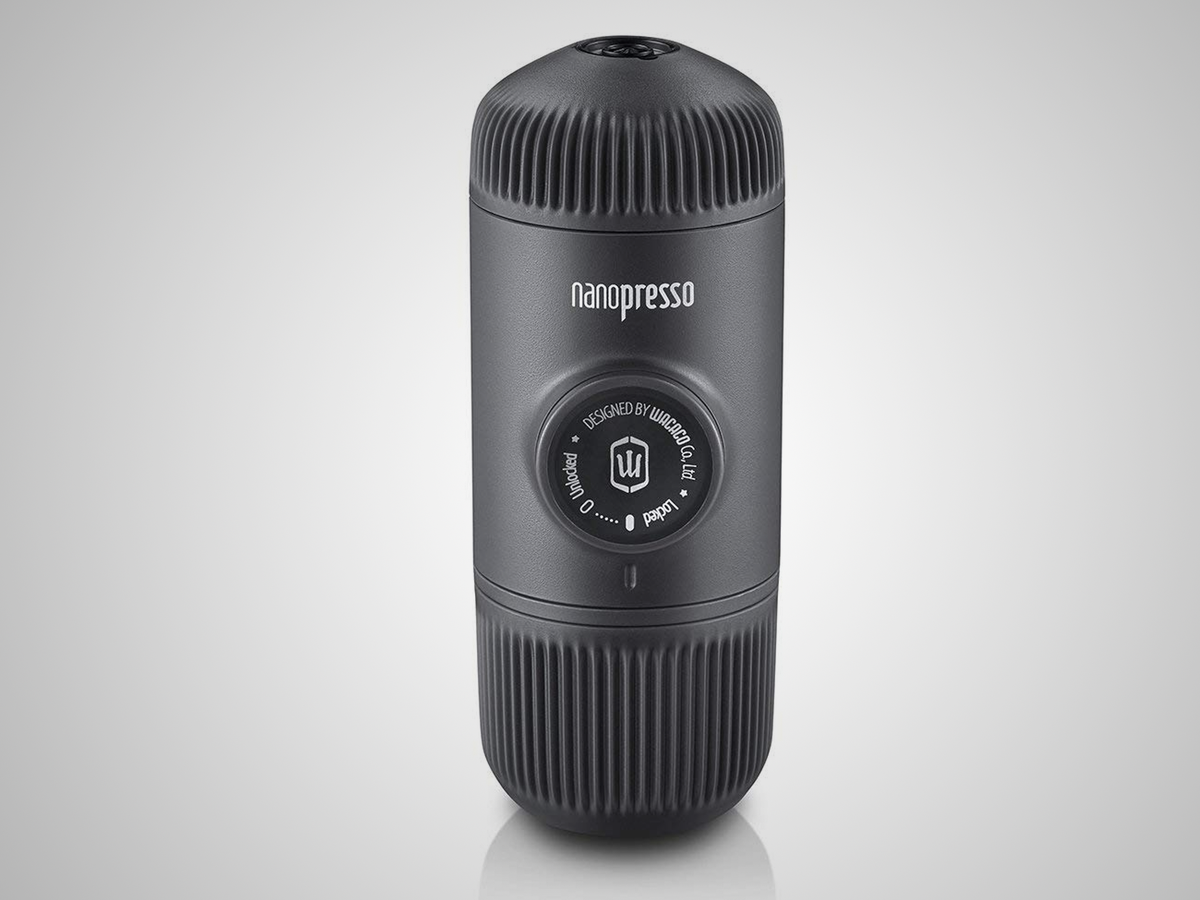 Caffeine cravings wait for no man. Mountain climbing in the Pyrenees? Locked in the library lift? When you're all out of espresso, being anywhere but your coffee shrine is an absolute nightmare.
Nanopresso is here to change that. As light as a flask and sleek to boot, it's a hand-powered pump that relies on nothing but a quick squeeze to deliver 18 bars of force through your favourite blend – no batteries in sight. All you need is hot water and some beans. Now, where did we leave our kettle?
Bodum Pour Over Coffee Maker (£22)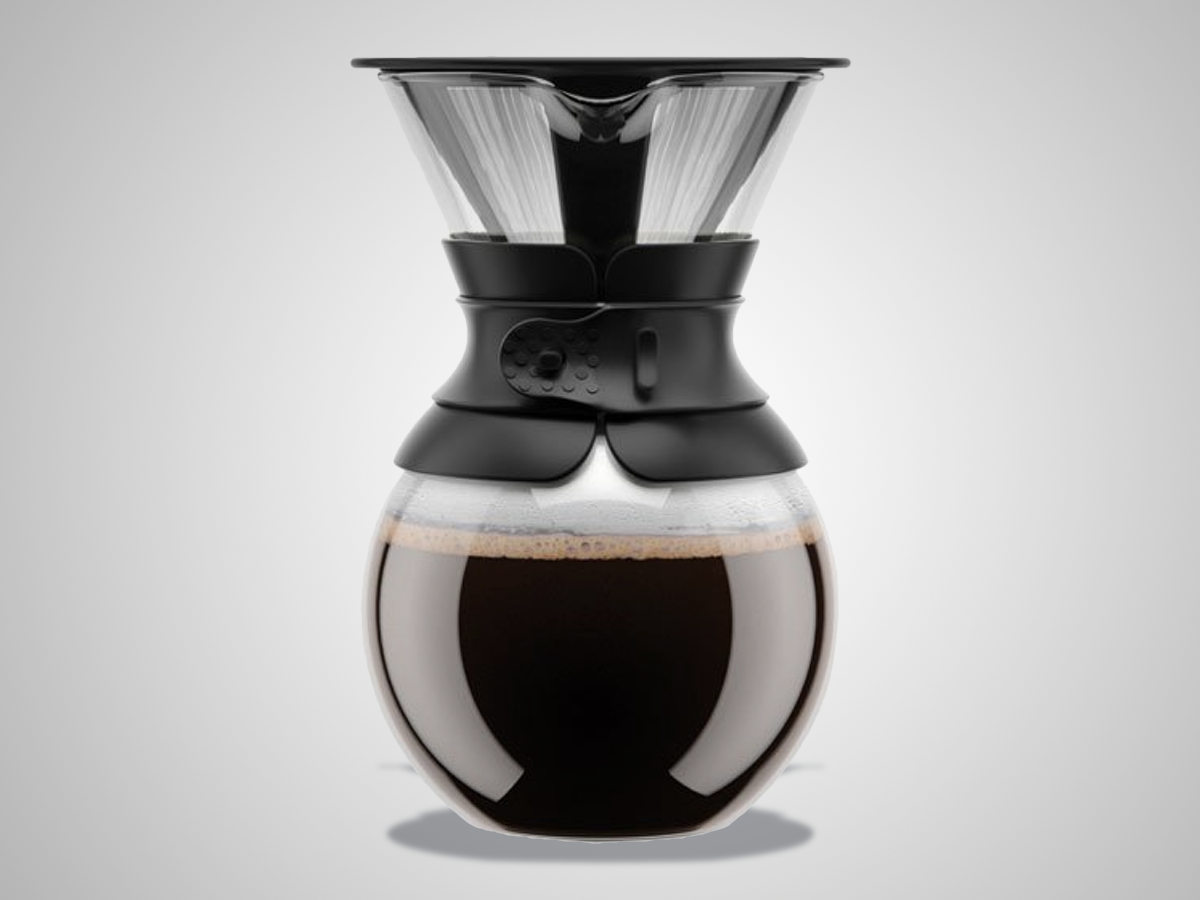 Much like your in-laws after a Christmas tiff, coffee grows bitter if it's left to stew. Keep your caffeine hit from curdling with this pour over maker.
Fill the Bodum's stainless steel filter with your favourite ground, add steaming water and wait: it'll drip filter the brown stuff into its borosilicate beaker, bringing out the best of its smell and flavour as it does so. Sadly, there's no equivalent for your acquired relatives.
Hot Drink Matchbox Label Poster (£20)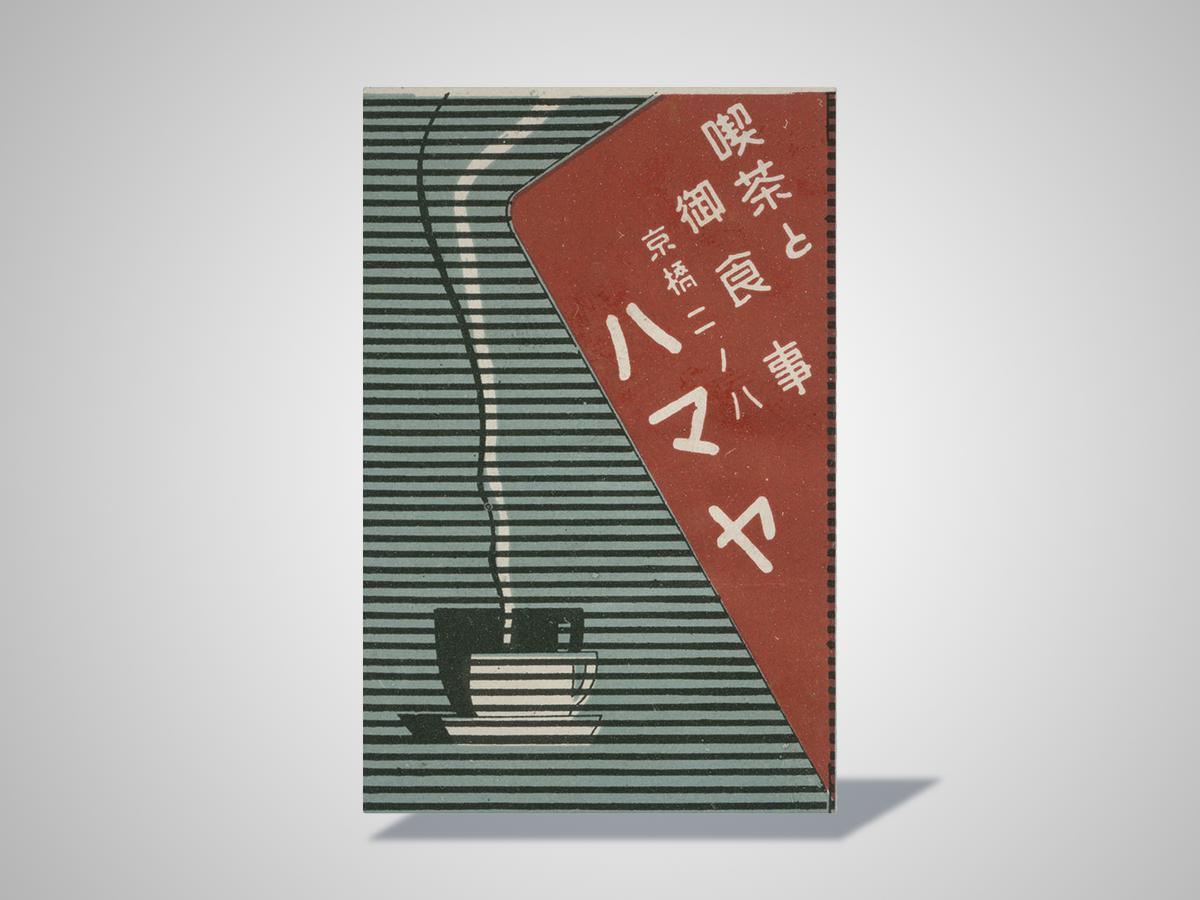 It's a universal fact that coffee inspires creativity – or at least a frenzied effort at getting something done. But have you ever considered that creativity could inspire coffee?
Take this bold print, pulled from a matchbox label and blown up for your wall: look through its abstract lines and past the beguiling typography to the hot cup beyond, and you'll surely feel the urge to head for the kettle. As the great Pablo Picappuccino once said, "art is coffee is art."
Smeg DCF01 Coffee Machine (£180)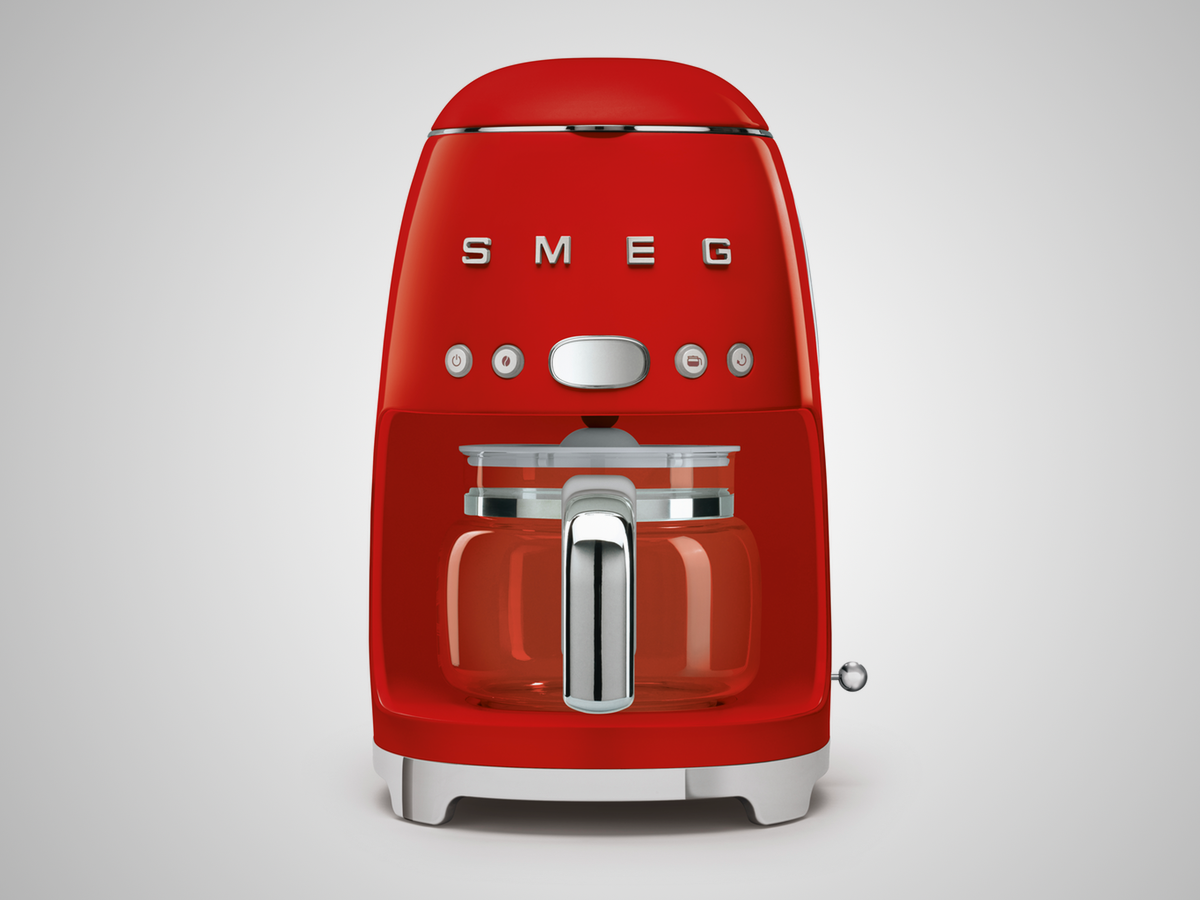 Drip. Drip. Drip. Slowly comes the coffee through the filter, teasing you with its promise of a wakening caffeine hit. Oh, how you wish it would drip more quickly.
Watching the pot won't do anything to accelerate the process but, if you really must stare as the brew comes through, you might as well make the machine something good to look at: this stylish number from Smeg is straight out of the '50s and packs plenty of buttons to play with while you wait.
Multi-ccino c (£17)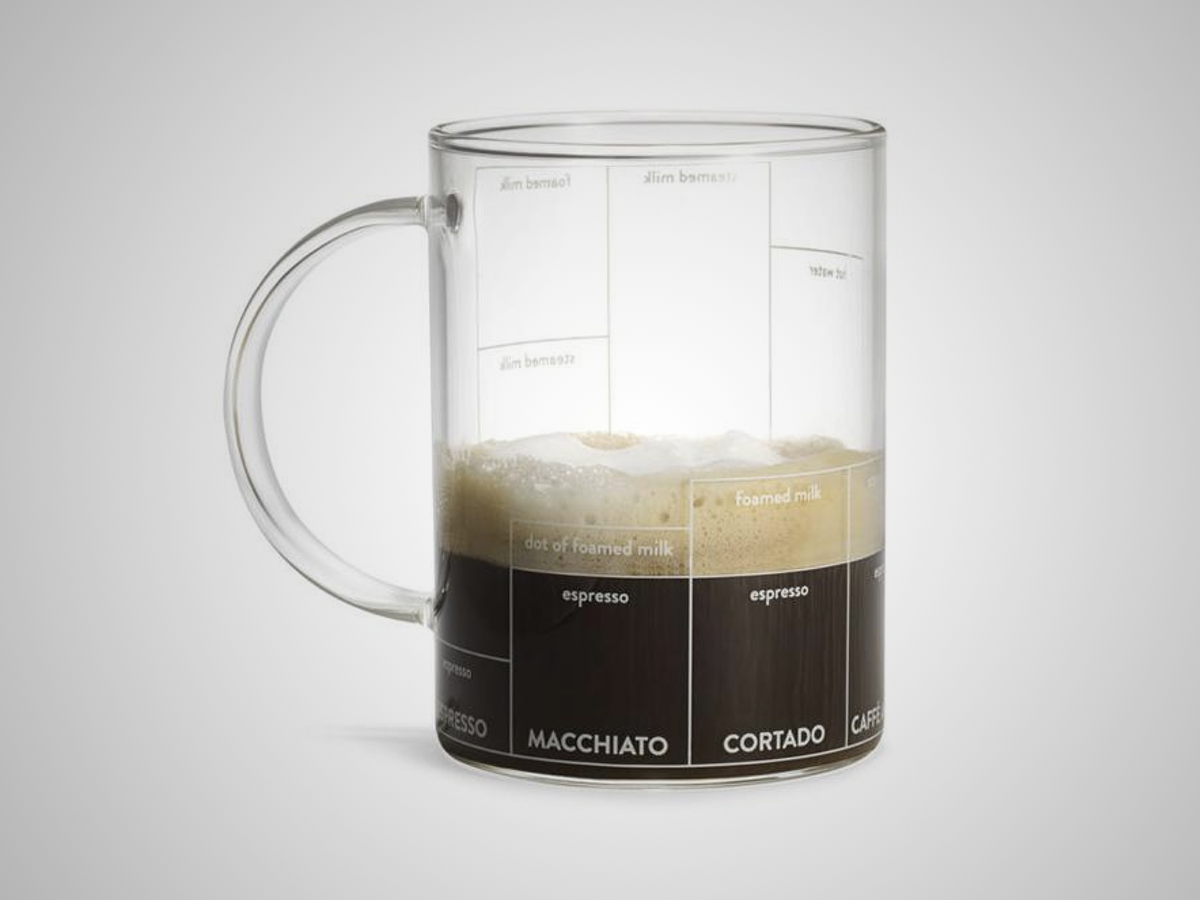 Forever confusing your cortado with your macchiato? Achieve the perfect cow-to-coffee ratio with this handy labelled beaker.
Select the recipe you want, fill to the lower line with pure coffee, then add the requisite amount of milk – whether a dot of foam or a half-pint of cream. Less impressive than a barista doing it all by eye alone but, well, you're not a barista – you're a very messy guesser.
The Coffee Factory Gift Subscription (from £26)
For indecisive caffeine fiends – or those who want to broaden their horizons beyond the bare-brick walls of a Shoreditch coffee house – a subscription to The Coffee Factory is the best way to keep their tastebuds guessing.
Gift them a Discovery Pack on repeat and they'll get two varieties of the exotic good stuff directly to their door. Simply select their preferred ground (from whole bean to fine), how many deliveries they deserve (up to a maximum of 12) and how often they want them (weekly, if they're addicted).
Baratza Encore Grinder (£129)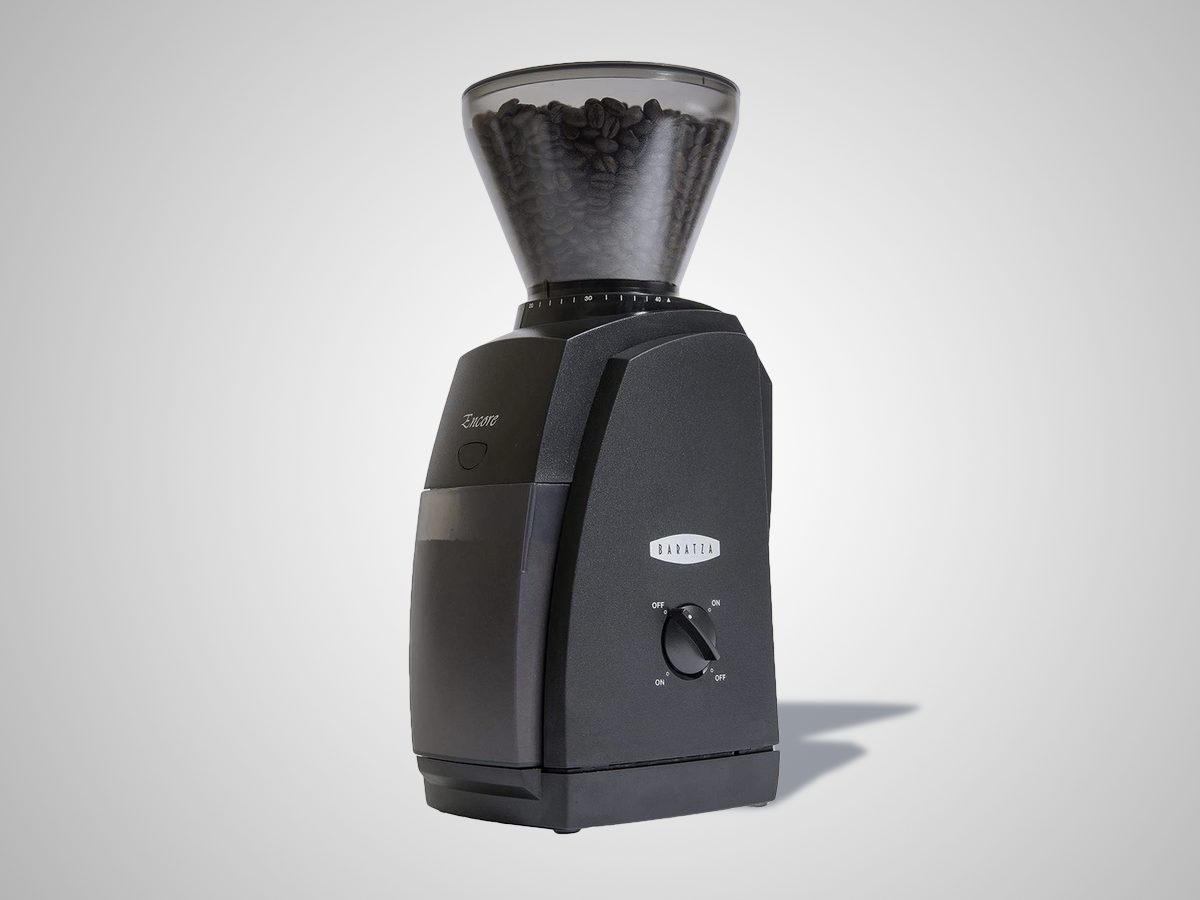 Forget artsy coasters and sickly syrups: for proper home-brewed joe, there's no better investment than a decent bean grinder.
No amateur skateboarder, the Encore will deliver consistent, even grinds for many years – which explains why it's a favourite of coffee connoisseurs the world over.
Caran D'Ache 849 Nespresso Ballpoint Pen (£40)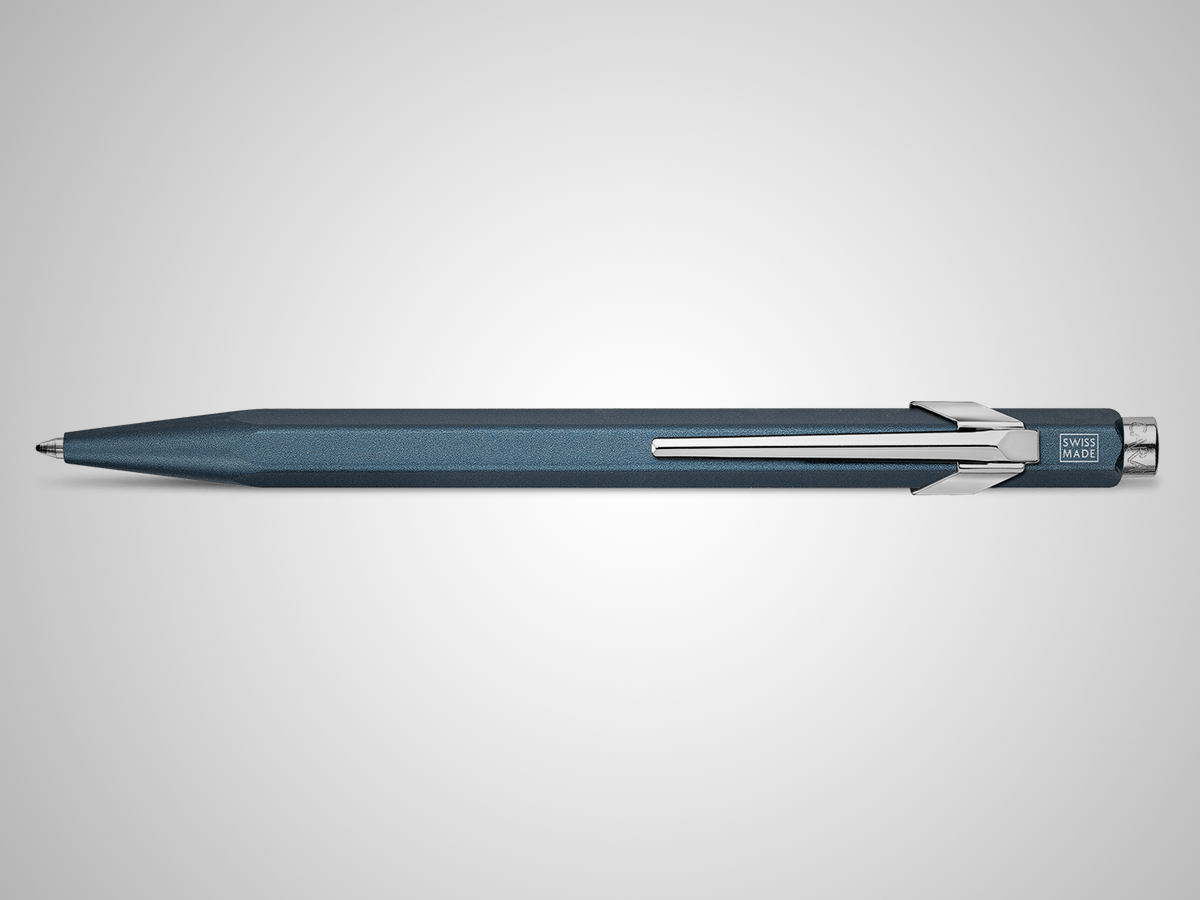 Concerned about the carbon footprint of your capsule habit? Ease your caffeine guilt with this ballpoint pen from the fine and fancy sorts at Caran D'Ache: a limited-edition aluminium scribbler, it's crafted from recycled Nespresso pods.
Alas, it uses regular ink rather than shooting a jet of coffee from its nib – which would arguably be more useful in those day-long meetings – but with a capacity good for 600 pages of A4, it's the perfect way to espresso yourself in the office.
Kapu (£20)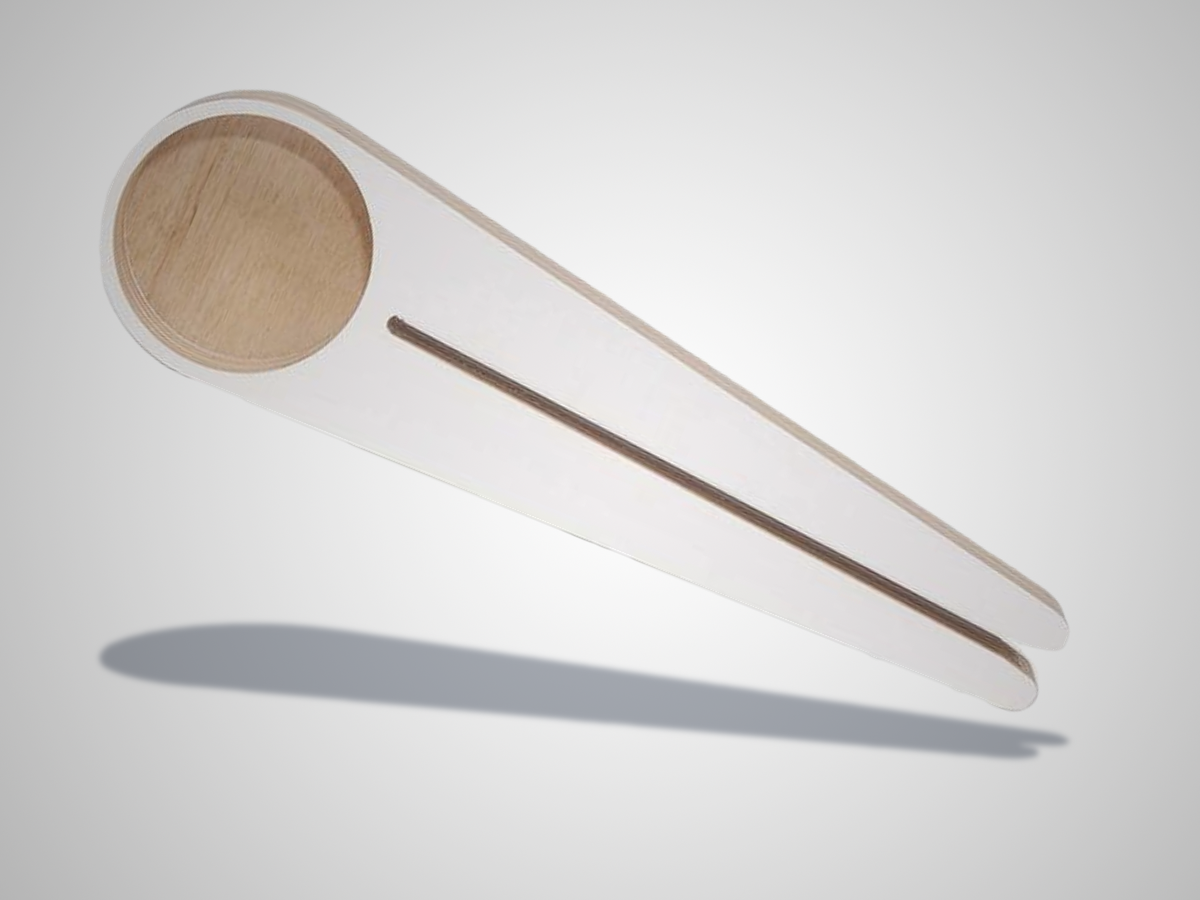 Visit the domain of a caffeine fiend and you'll doubtless discover many an unsealed bag of the brown, as your coffee-hooked pal ponders over just how to accurately measure out the beans.
Give them a Kapu and they'll never have a problem again. This clip-and-spoon combo will serve up the perfect portion of powder before slotting shut their bags of brew – lovingly finished in, err, Finnish plywood.
GINA Smart Coffee Brewer (£249)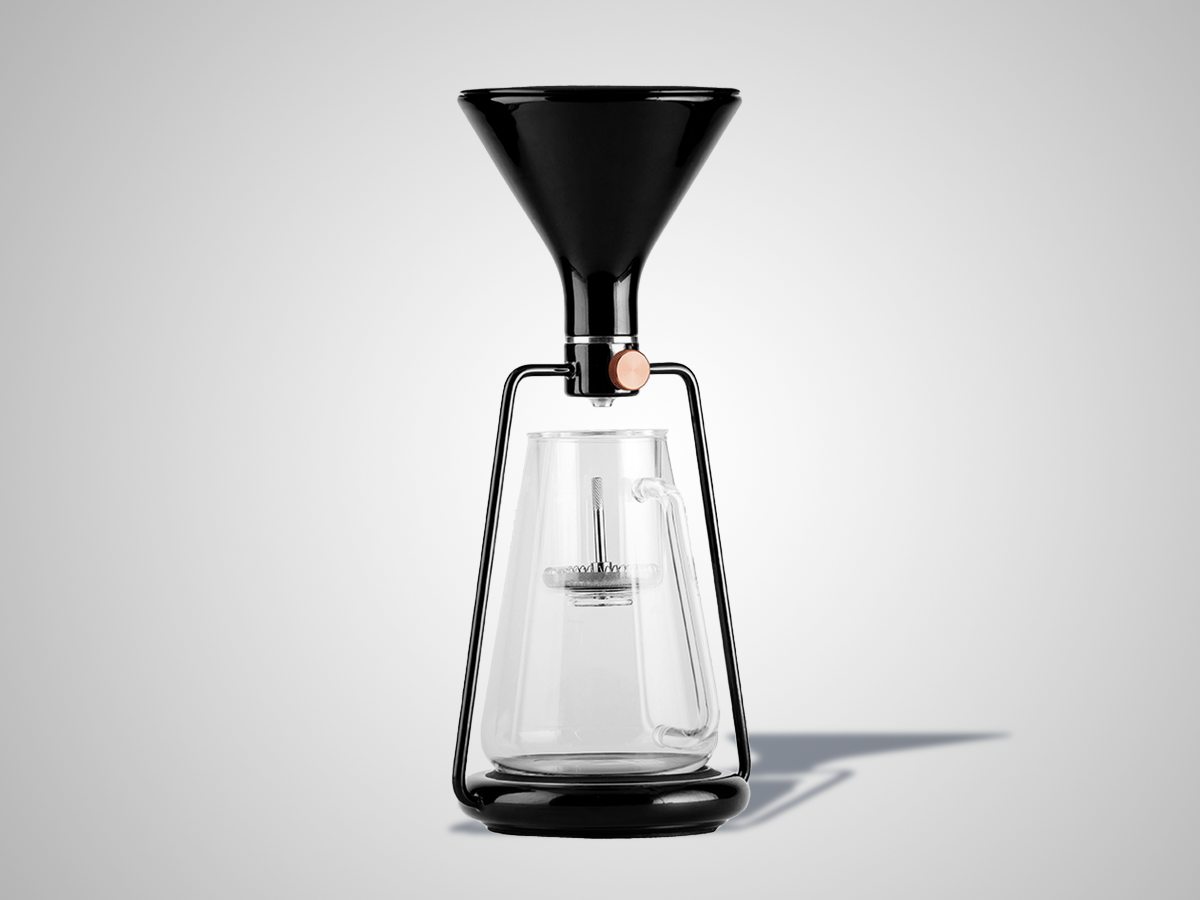 There are two types of coffee drinkers in the world: those who spoon out a mound of grounds, add water and hope for the best – and those who measure out each and every granule to achieve the perfect blend.
If you're of the latter category, you'll love this smart brewer. Equipped with a built-in Blutooth scale, pair it with the partner app for perfected recipes down to the gram. The method might not make you many friends, but consistently delicious pour over coffee probably will.
World Atlas of Coffee (£15)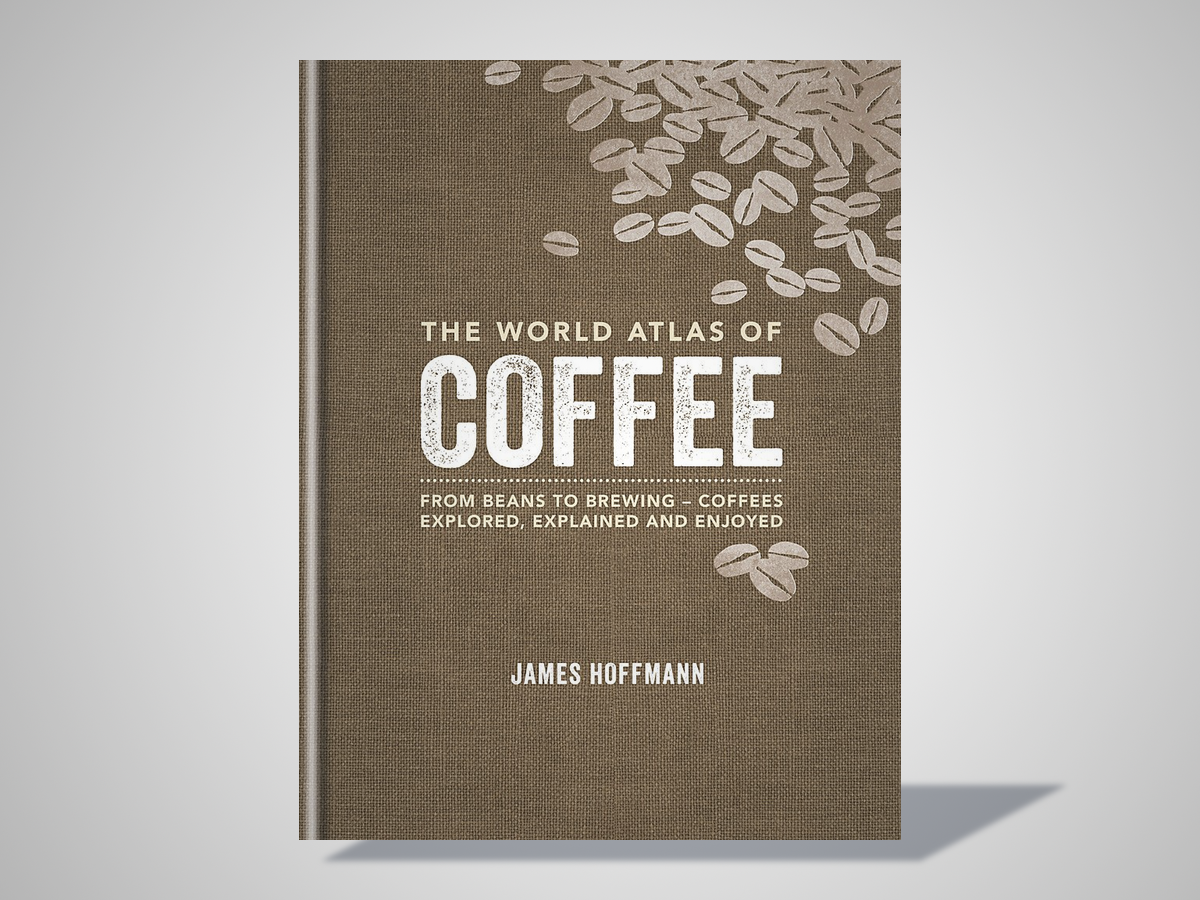 What's the one thing better than drinking a creamy cup of fresh, steamy brew? OK, nothing. But, because you can't drink coffee whilst you drink coffee (unless you get particularly creative), the next best thing is this hardback book.
From harvest to roast, production to shelf, this compendium contains everything the coffee aficionado in your life could possibly want to read about the good stuff. Replete with stunning snaps and charting the coffee culture of over 35 countries, award-winning barista James Hoffman has truly discovered the bean-ing of life.
Ember Ceramic Mug (£80)
Slurp. Too hot! Slurp. Too cold! Picking the right moment to brave the first sip of your warming winter brew is a daily challenge that risks burnt tongues and festive resentment.
Invest in Ember's clever cup and you'll never need guess again: connect it to the app, set your ideal temperature and the smart ceramic mug will keep your restorative beverage at the perfect degree for drinking.
Brick Lane Coffee Sacks (from £2)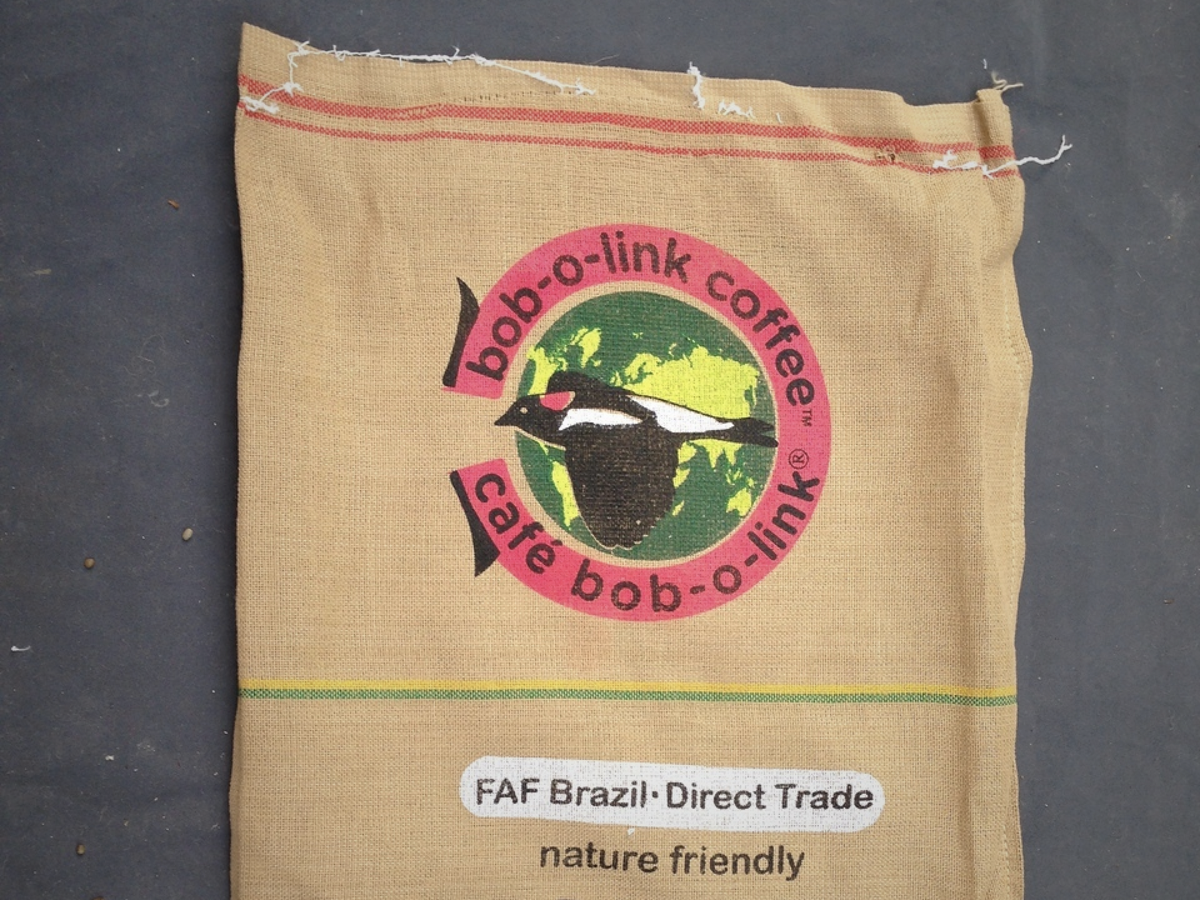 What's a coffee snob's humble abode without caffeine-themed decor? Sure, that compressed bean coffee table might be nice, but only a sofa made from up-cycled sacks really screams obsession.
Pick out a few individual bags to practise your production process (available from the world over, from Colombia to Ethiopia), before buying in bulk to wrap your settee. Once that's finished, you can start on an aromatic blanket.
Hario Skerton Hand Grinder (£40)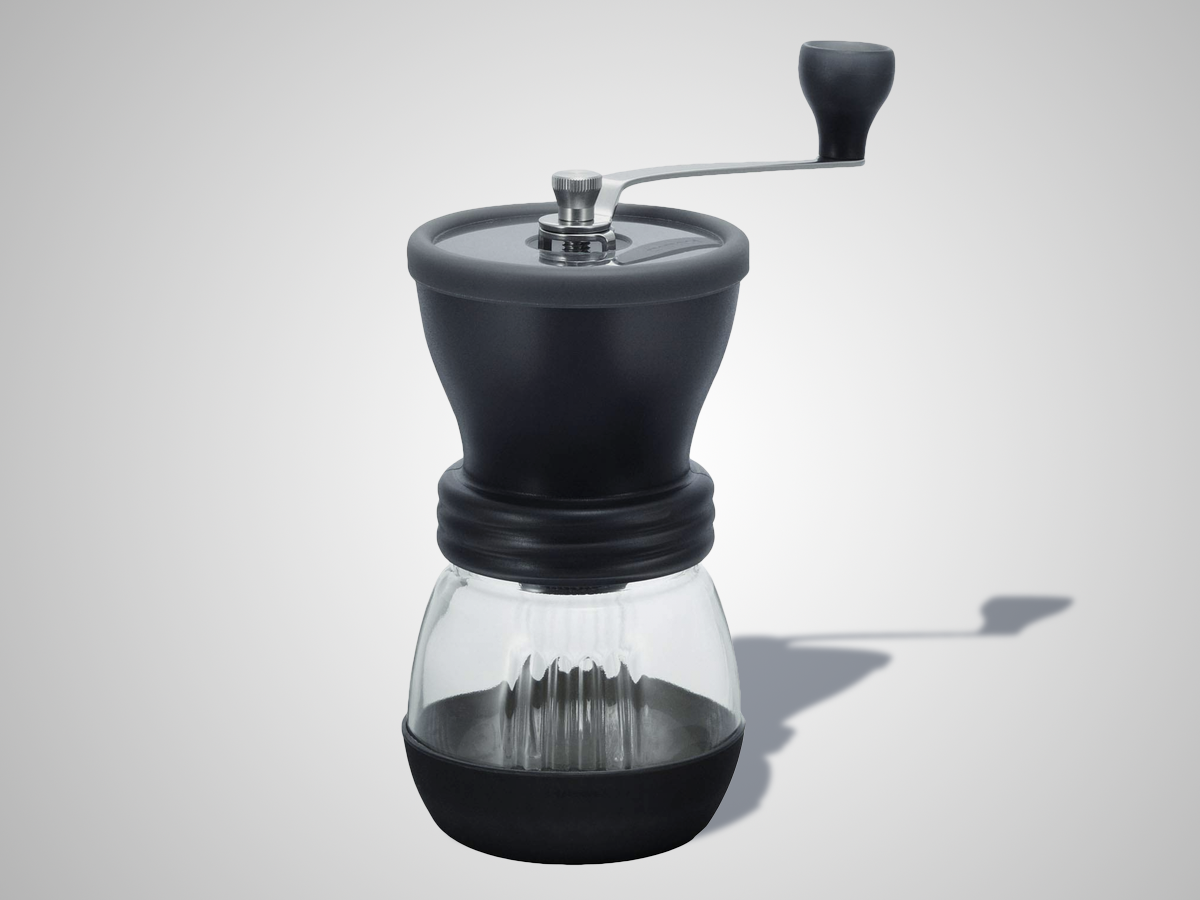 Assuming you don't object to a bit of mild manual labour, this hand grinder is a delightfully affordable way to enjoy freshly-ground coffee on command.
Small and lightweight enough to be taken on camping trips and supermarket outings, it uses high quality ceramic burrs that'll hold their sharpness for longer. Stuff it in your satchel with a few sachets of beans and you'll be all set to grind at a moment's notice.
Nespresso Barista Milk Frother (£179)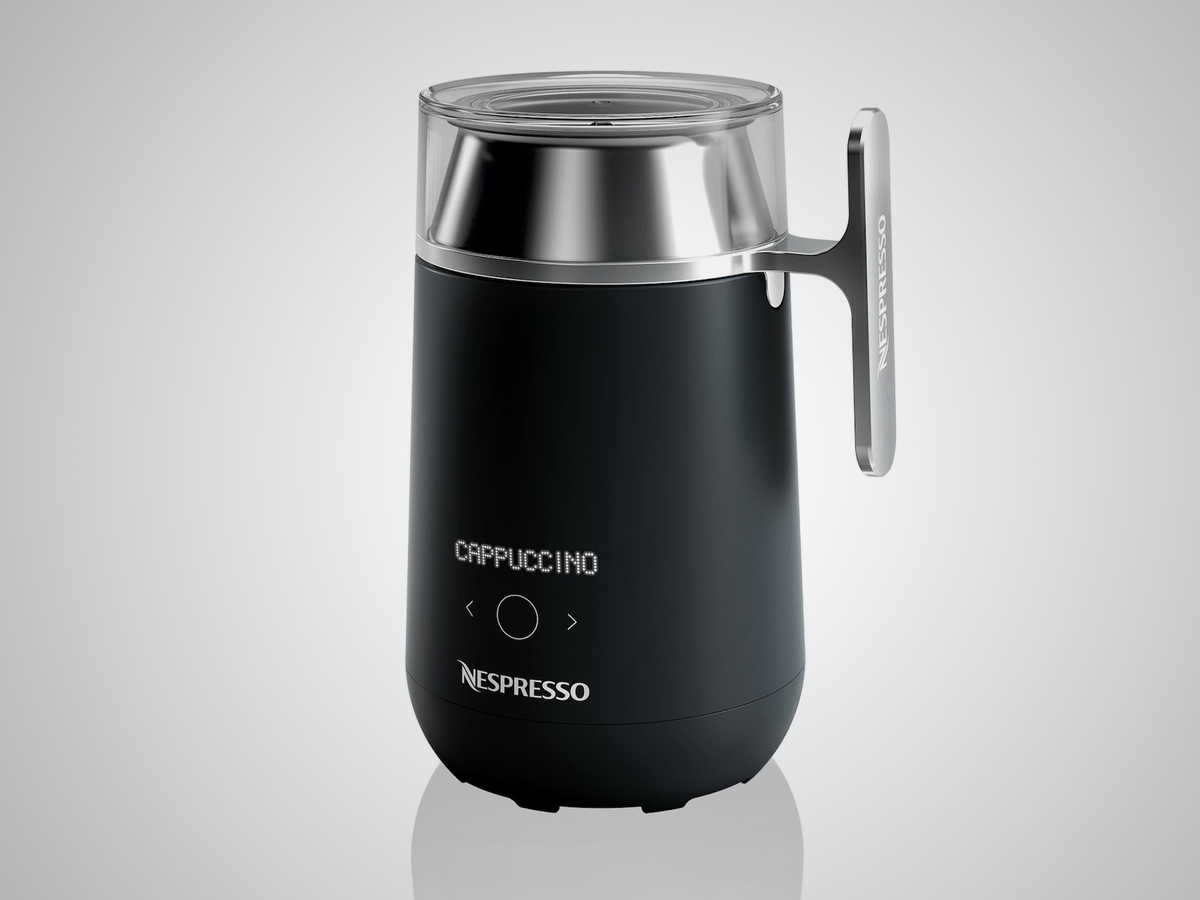 Love latte a lotte? Upgrade your foam game with this fancy frother. Capable of creating a whole menu of beverages, simply select your preferred brew using the touchscreen front and watch as it whips up a storm.
Want more? Pair it with the Nespresso app to customise your creamer and access recipe tips for the perfect winter warmer – from a simple cappuccino to a rich chocolat viennois. Or hot chocolate, if you ne parle pas français.
Cornishware 12oz Mug (£14)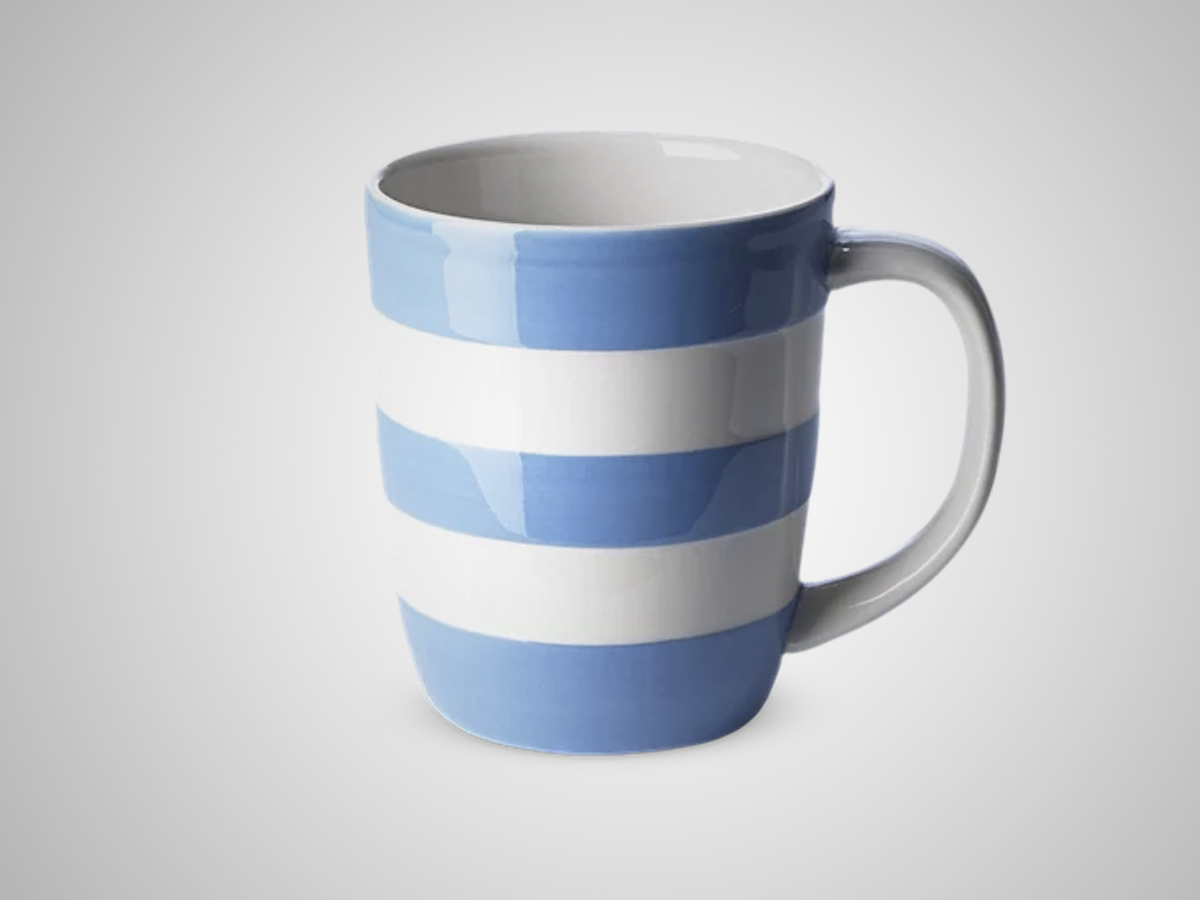 From plates to bowls to coffee cups, Cornishware has been a staple presence in kitchen cabinets since way back in the 1920s – yet those fabled stripes were almost lost when the business closed in 2007.
Dig out your blue-and-white bunting: the stalwart of English ceramics is back – and what better way to celebrate than by raising a hot cup of coffee to its revival. With a 12oz capacity, this mug will have you buzzing all day.
Handpresso Wild Hybrid (£58)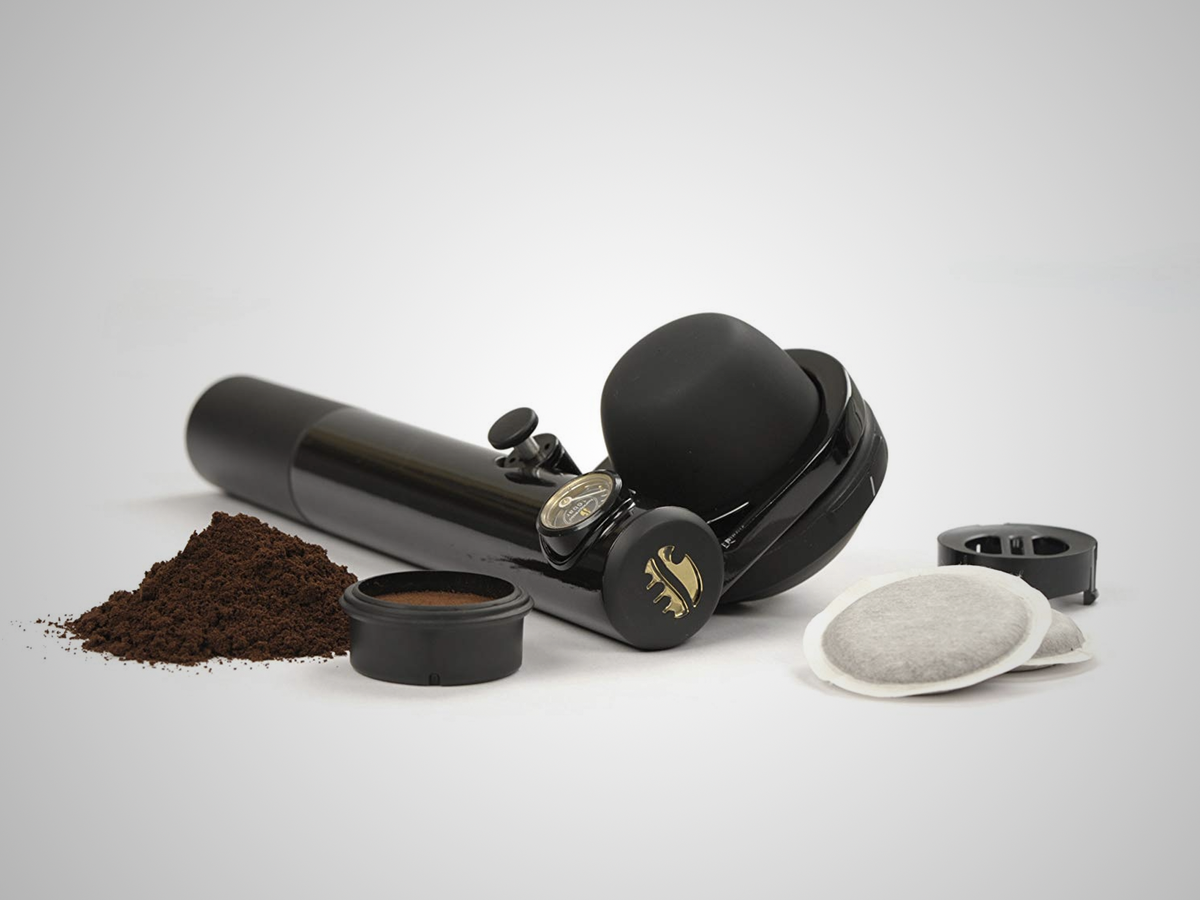 Not a Prius left to roam, Handpresso's Wild Hybrid is more eco-friendly than Toyota's family car will ever be: it can work up 16 bar pressure using the power of your thumb alone. Take that, electricity.
That pressure is then used to force boiling water – handily provided from a nearby kettle or flask – through ground coffee or, using the bundled adapter, ESE pods. Ideal for espresso on the go, not so much for ferrying the kids to school. You can't win them all.
Little's Gingerbread Cookie Instant Coffee (£3)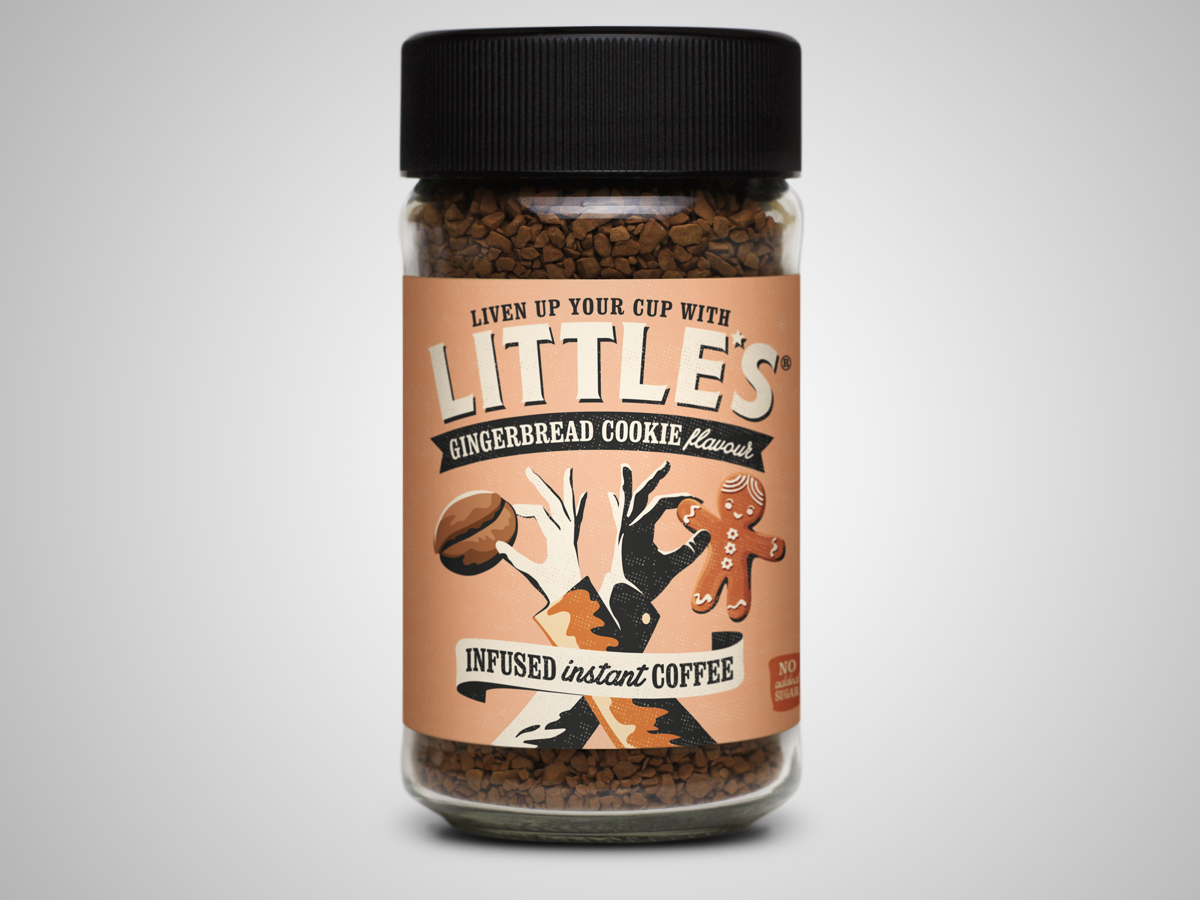 Yes, we know that freeze-dried granules are the antithesis of proper coffee – but short of dissolving a mince pie in your morning pot, you won't get a more festive flavour than from this Little's brew.
A warming winter blend of ginger, cinnamon, nutmeg and molasses, just add boiling water and a dash of brown sugar for pure Christmas cookies in a cup.
Feeling guilty about going instant? Try it Irish for coffee non culpa, that you'll wanna gulpa.
Hario V60 Decanter (£30)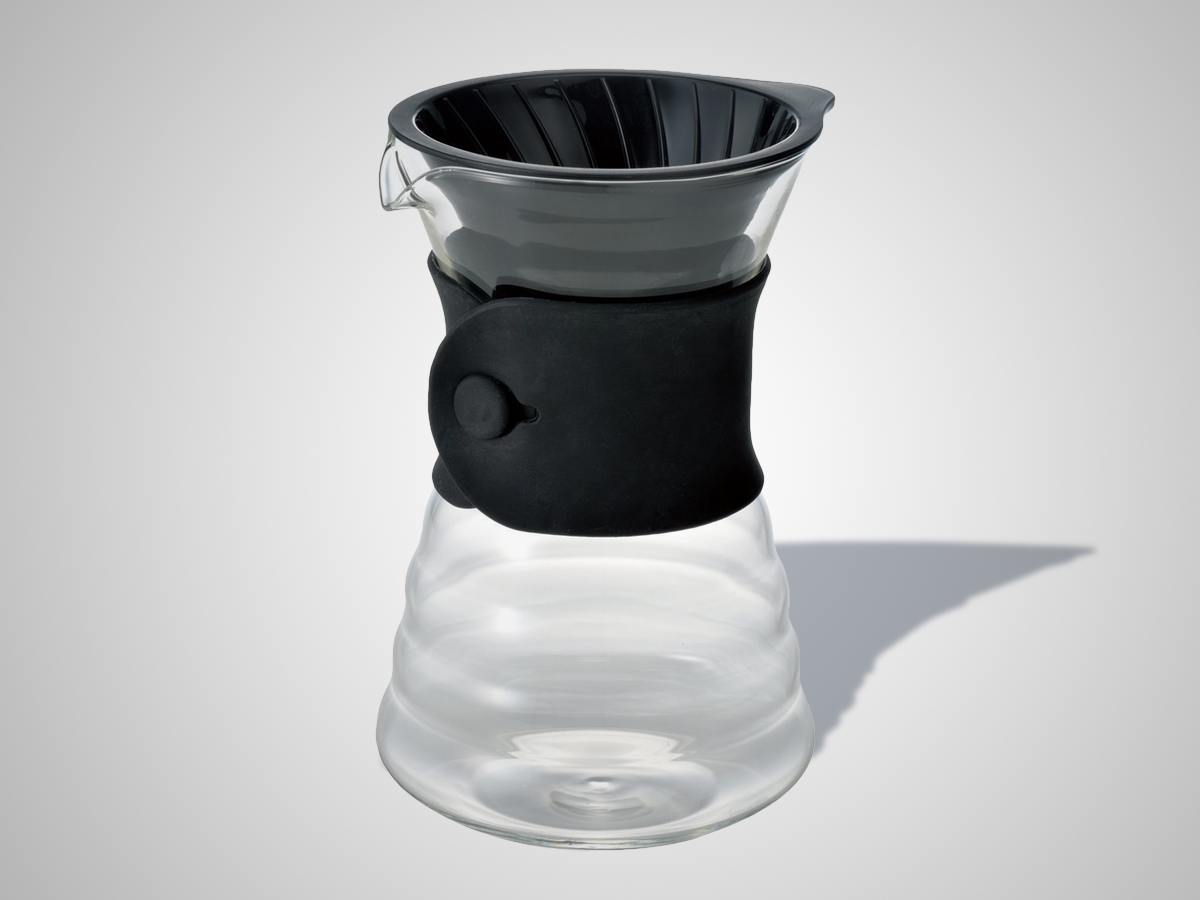 Simple, stylish and effective, Hario's V60 Decanter will transform the way you take your coffee.
Pop in a filter, add freshly ground coffee and slowly pour over almost-boiling water. Hey presto: you've got a really smooth cup of the good stuff – and a handy vessel in which to serve it.
Barisieur Alarm Clock (£345)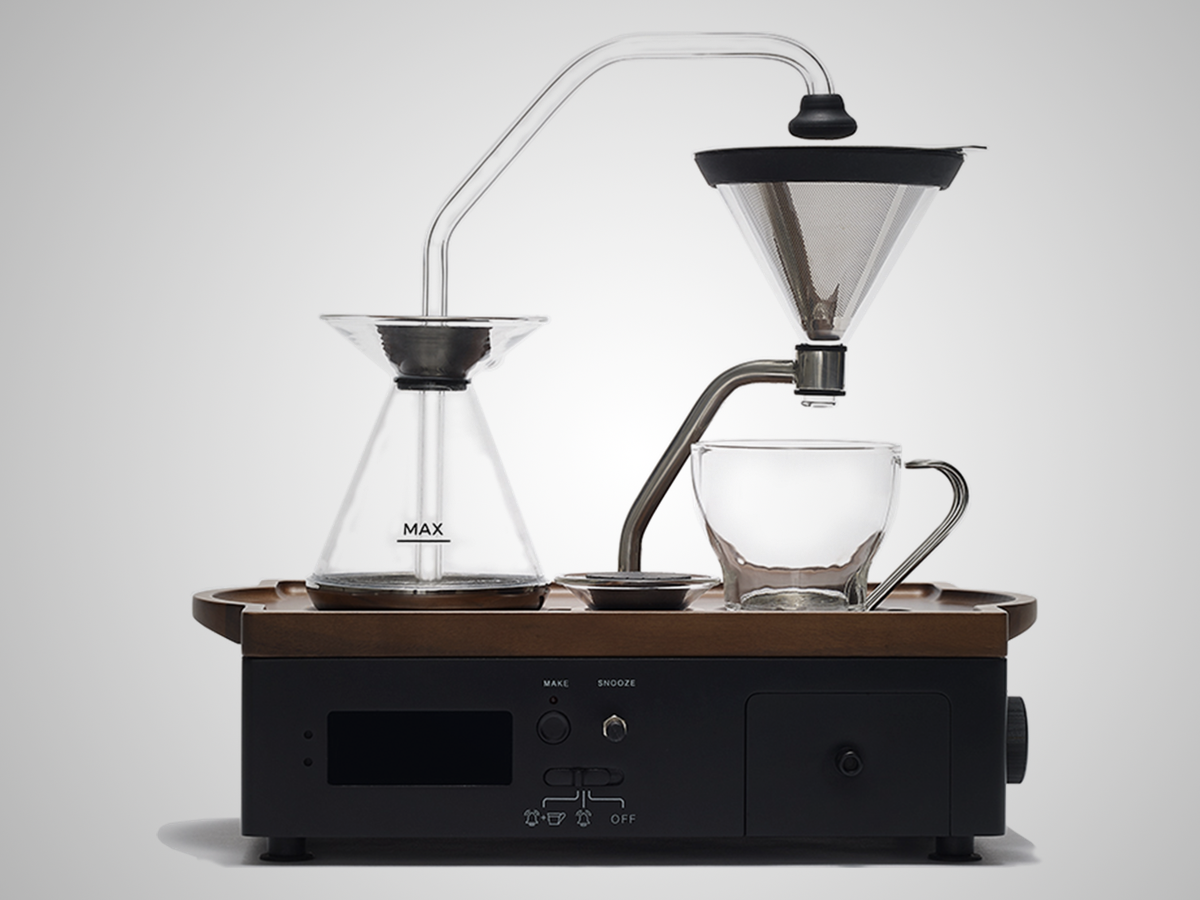 We'd all love to wake up and smell the coffee, but Barisieur's alarm clock takes the concept quite literally: styled like the lovechild of an amplifier and a science kit, set your preferences the night before and the Scandi-chic timepiece will ease you into the morning with a freshly brewed cup of brown. Expensive, yes, but less so than hiring a housekeeper to do the same thing.