15 maker gifts and tools for tinkerers and DIY fans for Christmas 2023
Have yourself a crafty little Christmas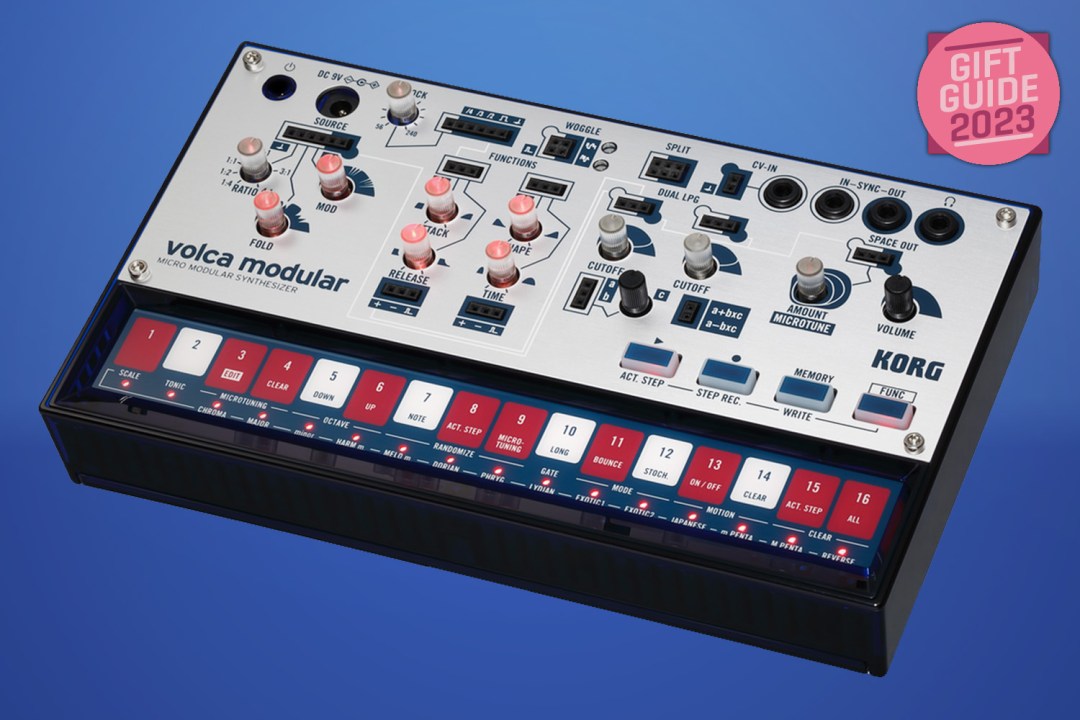 From multi-tools to making sets to modular music machines, all of this creative maker gift kit is sure to keep tinkerers and bodgers busy during the holidays – and hopefully away from the power tools.
Decking the halls might be part of the fun, but Christmas is no time to rip up the corridor carpets. Thankfully, there are ways to get your fix of festive fabrication without deconstructing half the house for the sake of hardwood flooring. Here's our guide to the best maker gifts this yuletide.
Dremel Lite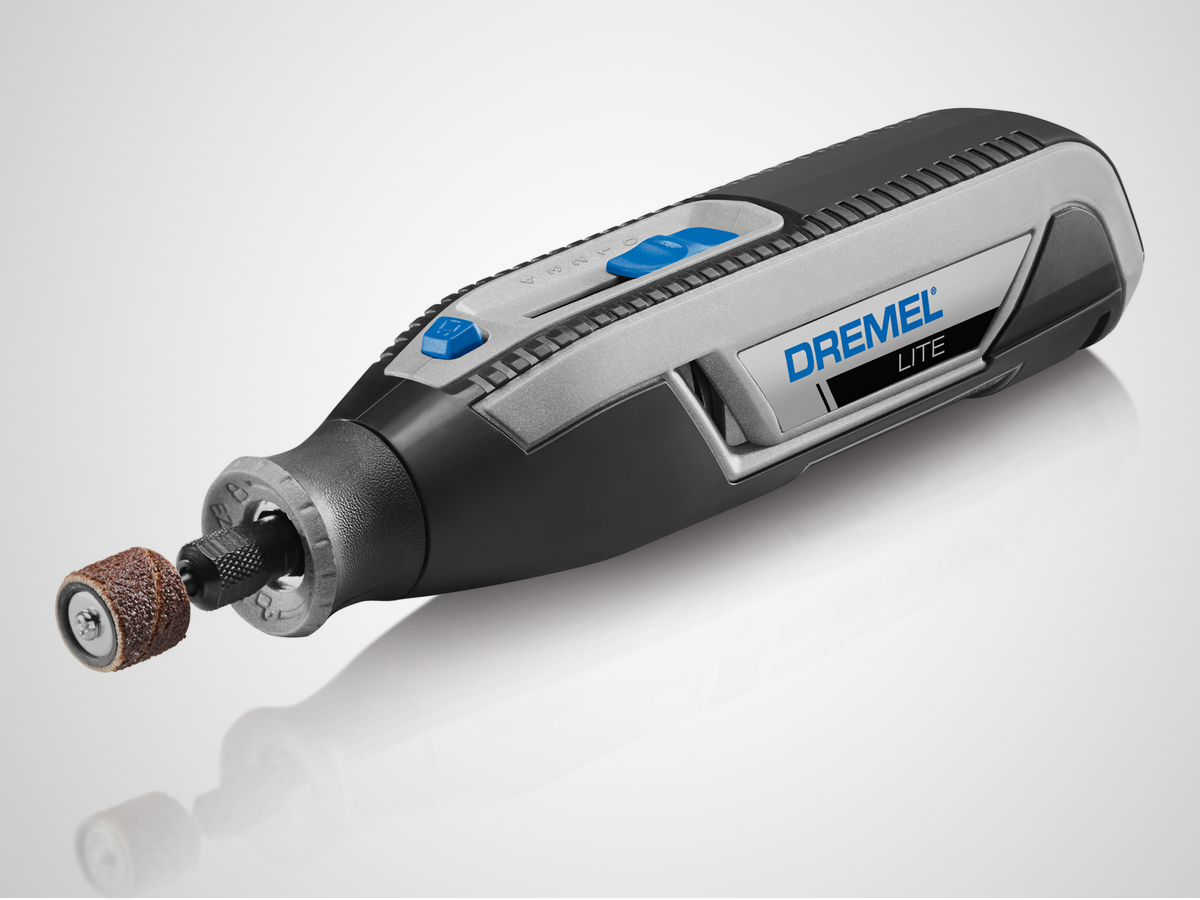 Certain festive tasks can only be tackled by human hands. Stringing the tinsel, for example, or basting the turkey. For jobs that would benefit from motorised input, though, a Dremel is indispensable – and the latest version of the miraculous multi-tool is handier than ever. Compact, lightweight and as adaptable as an elf, charge the lithe little Lite via USB and you'll have a nifty spinner ready for any December DIY.
Polishing your vintage cutlery for Christmas lunch? Dremel. Sanding a rough edge off the nativity scene? Dremel. Picking a present to please the in-laws? That one's on you.
Sugru Original 8-pack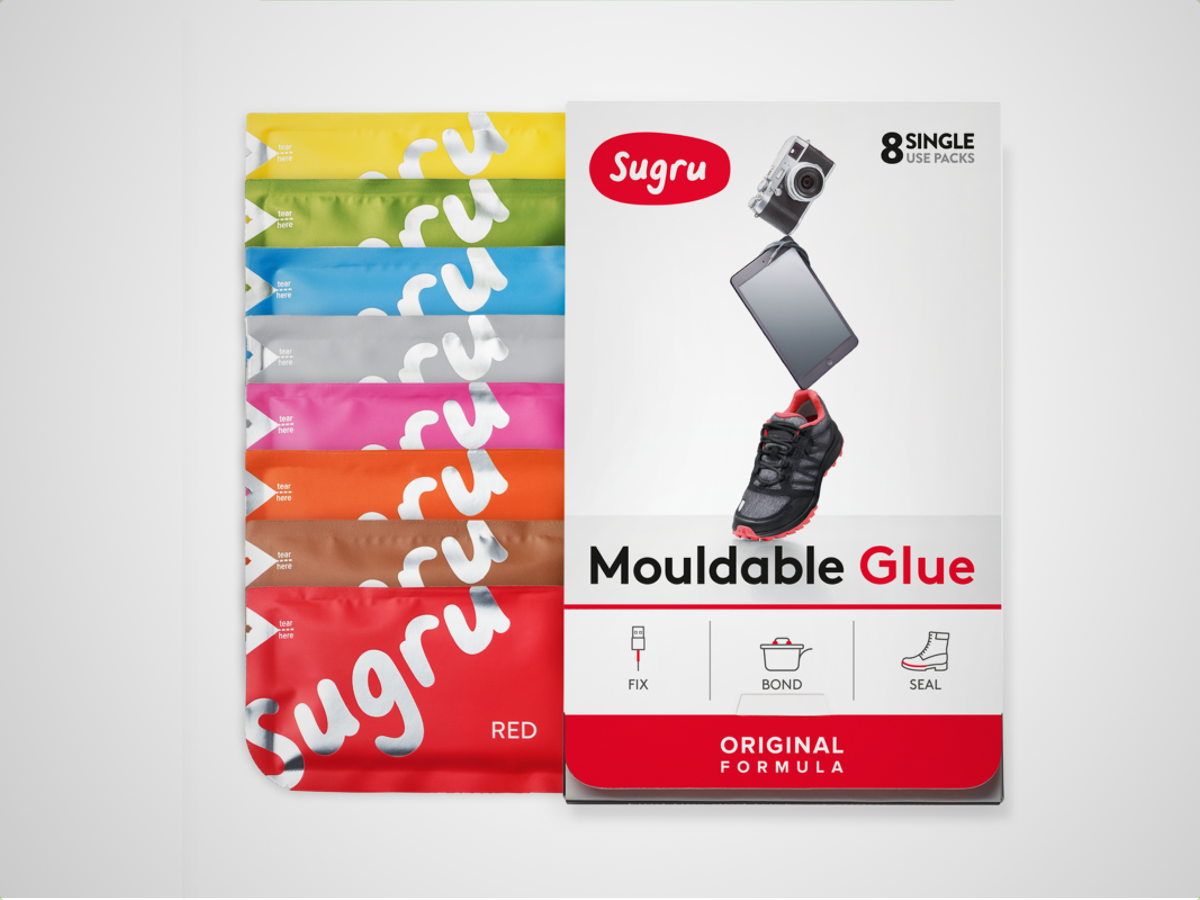 Tempers aren't the only thing that can fray on Christmas Day – and there's nothing worse than dusting off the slow cooker, only to find its wire is worryingly worn. Thankfully, there's a simple solution: mould this malleable putty around the cable and, after 24 hours, it'll set into a silicone rubber shell.
Alas, while it can fix, bond and seal all sorts of stuff, even the sticky power of Sugru can't repair your strained relationships.
DeWalt DCR011-XJ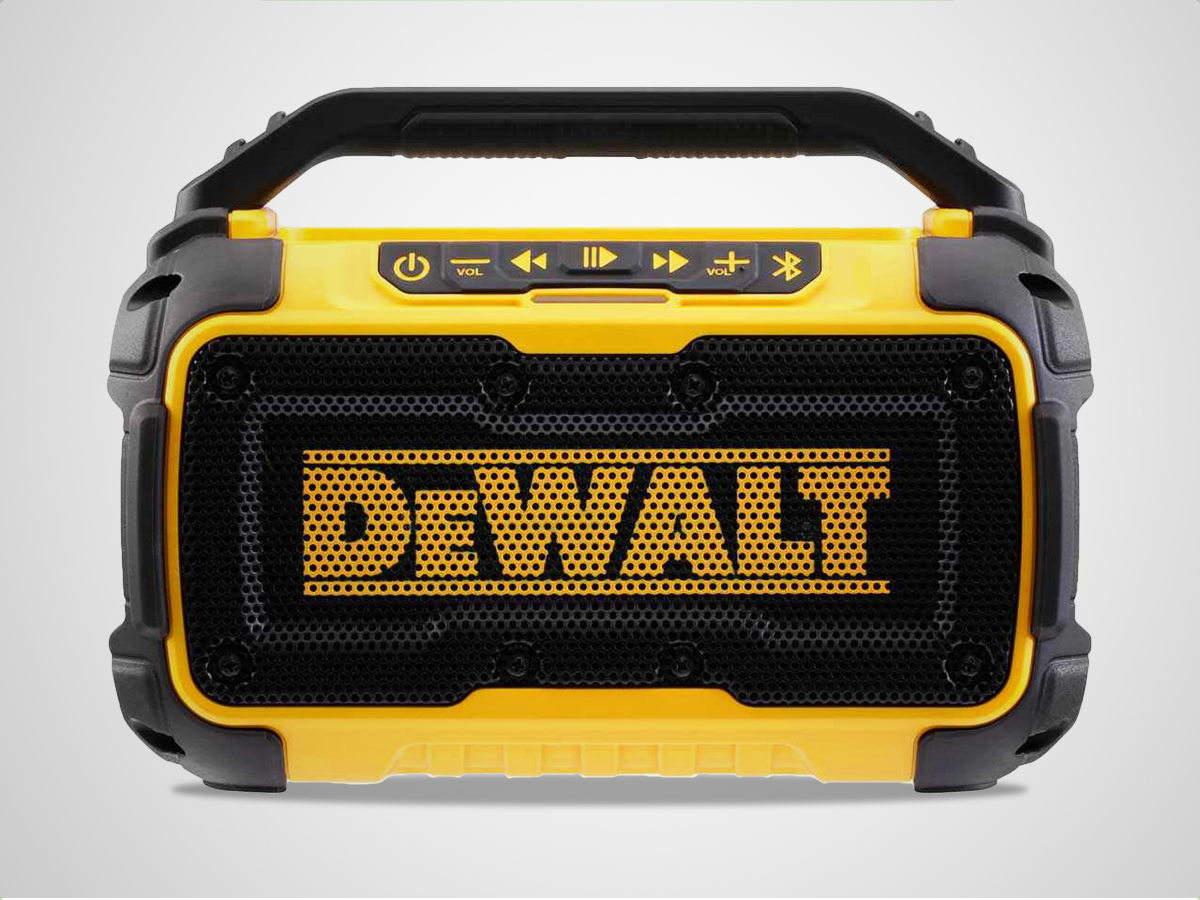 What's the most important tool on a job? A drill? A driver? An angle grinder? Wrong, wrong and wrong: it's a speaker. Sure, it can't make holes in a wall, but without sweet beats to entertain the site crew, construction will soon grind to a halt. Bring bass to the build with DeWalt's durable Bluetooth boomer.
Rugged, punchy and styled like a power tool, simply stick a spare battery pack in the back and it'll hammer out the wireless tunes. Or use the one from your drill, if you prefer throwing shapes to making them.
Leatherman Free T4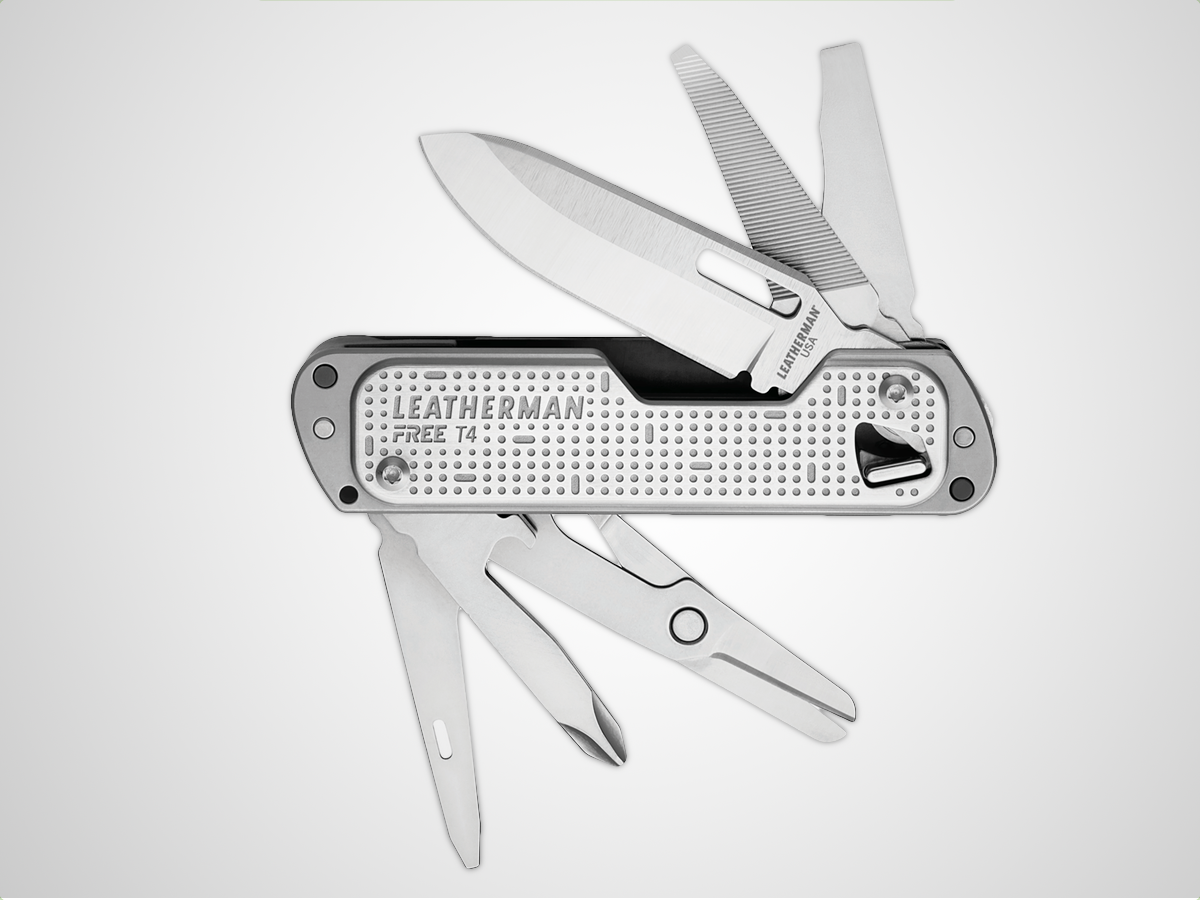 As any seasoned DIY fan knows, the need to fix can come at any time. Keep Leatherman's Free T4 to hand for true utility wherever you travel: from tightening loose screws to untying new shoes, its array of compact tools can tackle most daily tasks – and a few unusual ones, too.
Besides a knife and four drivers, the pocketable maker gift accomplice packs bottle- and package-openers, tweezers, a file, a prying tool and an awl, in case the need to prove your leatherworking prowess unexpectedly arises.
Makedo Toolkit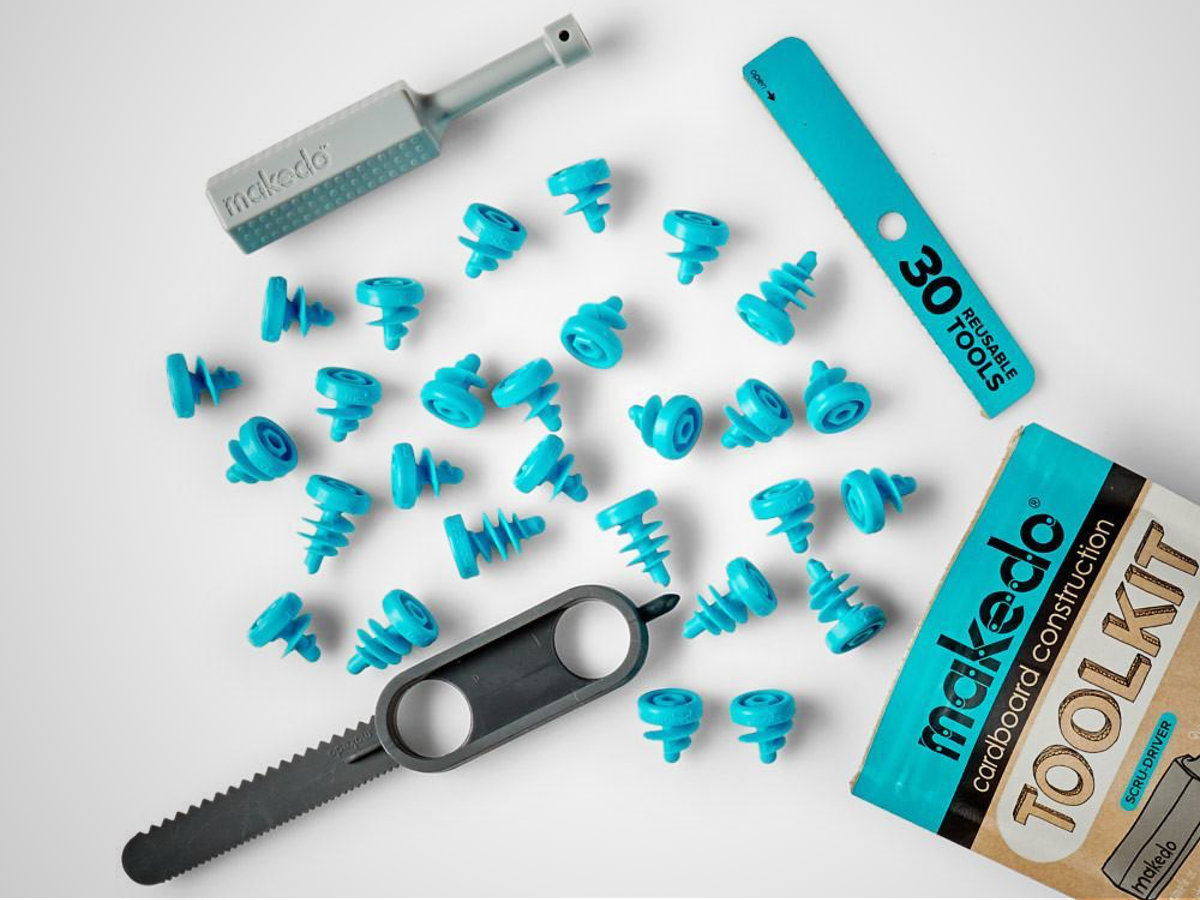 Cardboard is a truly versatile construction material and rarely is it found in such abundance as on the floor at Christmas. Don't sacrifice creative potential in the name of cleanliness: harness its flat-packed adaptability with this nifty tool kit. Different pack sizes are available.
Comprised of reusable plastic screws in different sizes, a driver and a compact saw that's safe for small hands, there's everything you need to transform packaging into play time. When then den has had its day, simply remove the screws, recycle the boards and wait for the next unboxing.
XYZPrinting da Vinci Mini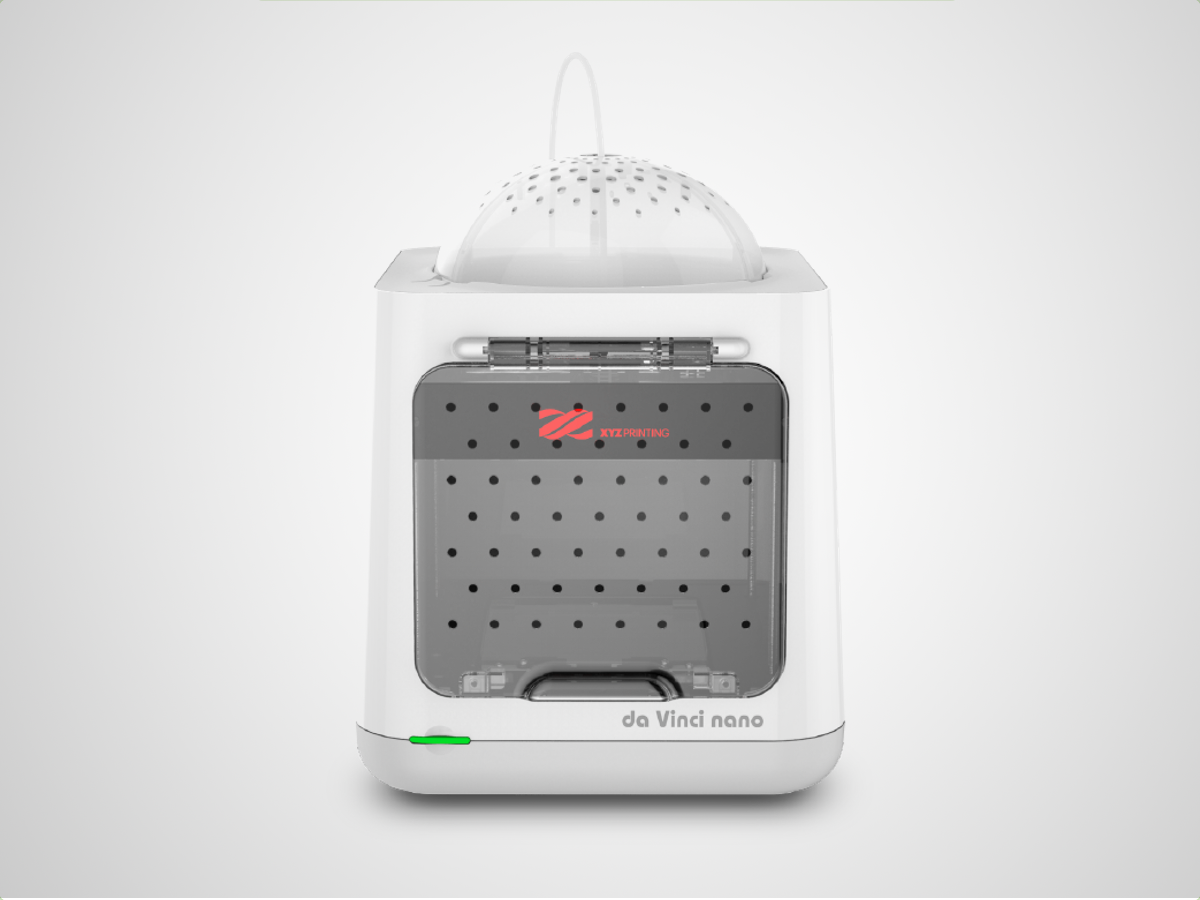 Marzipan might just be the ultimate maker gift for Yuletide makers. Oh, sure, this desktop 3D printer can fabricate any dinky designs you wirelessly fire at it from the XYZmaker app, but can it create sweet tiny treats styled like your favourite seasonal fruit? No, it can't.
Still, with a printing speed of 70mm per second and a compact form factor that's perfect for takeaway making, it's not a bad backup to your artisanal almond moulding. And, while you can't munch on what it forges, at least its filament is biocompostable.
Korg Volca Modular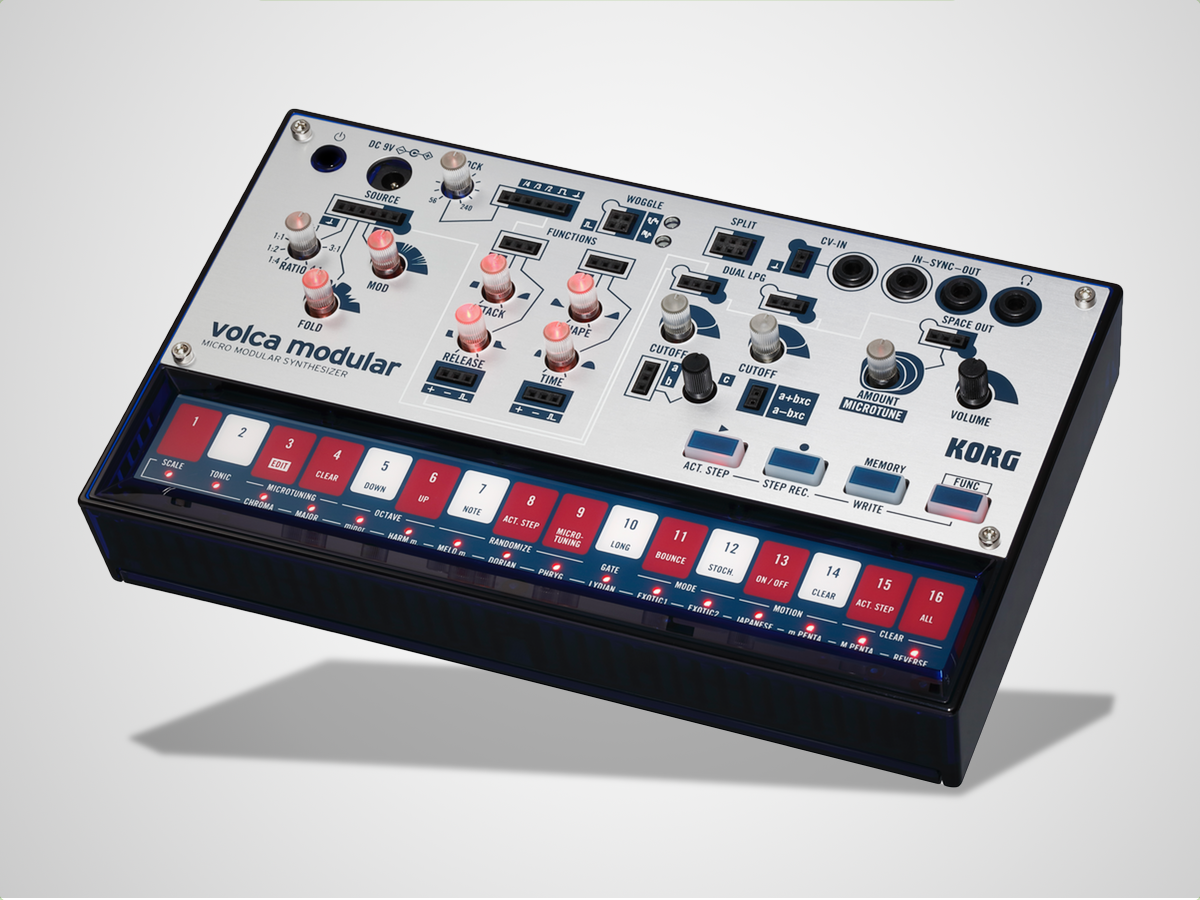 You can't nail them to the wall, but sounds are just as much a medium for making as bricks and mortar. Think synthesising new noises needs a bank-breaking array of knobs and switches? Not if you've got a Volca: analogue and semi-modular, this micro synth packs pro potential without the price tag.
From 50 colour-coded patch points across eight modules to a 16-step sequencer for real-time beats, stick its twenty pin cables where you fancy and get twiddling. Who knows, there could be a West Coast Christmas hit within you.
iFixIt Pro Tech Toolkit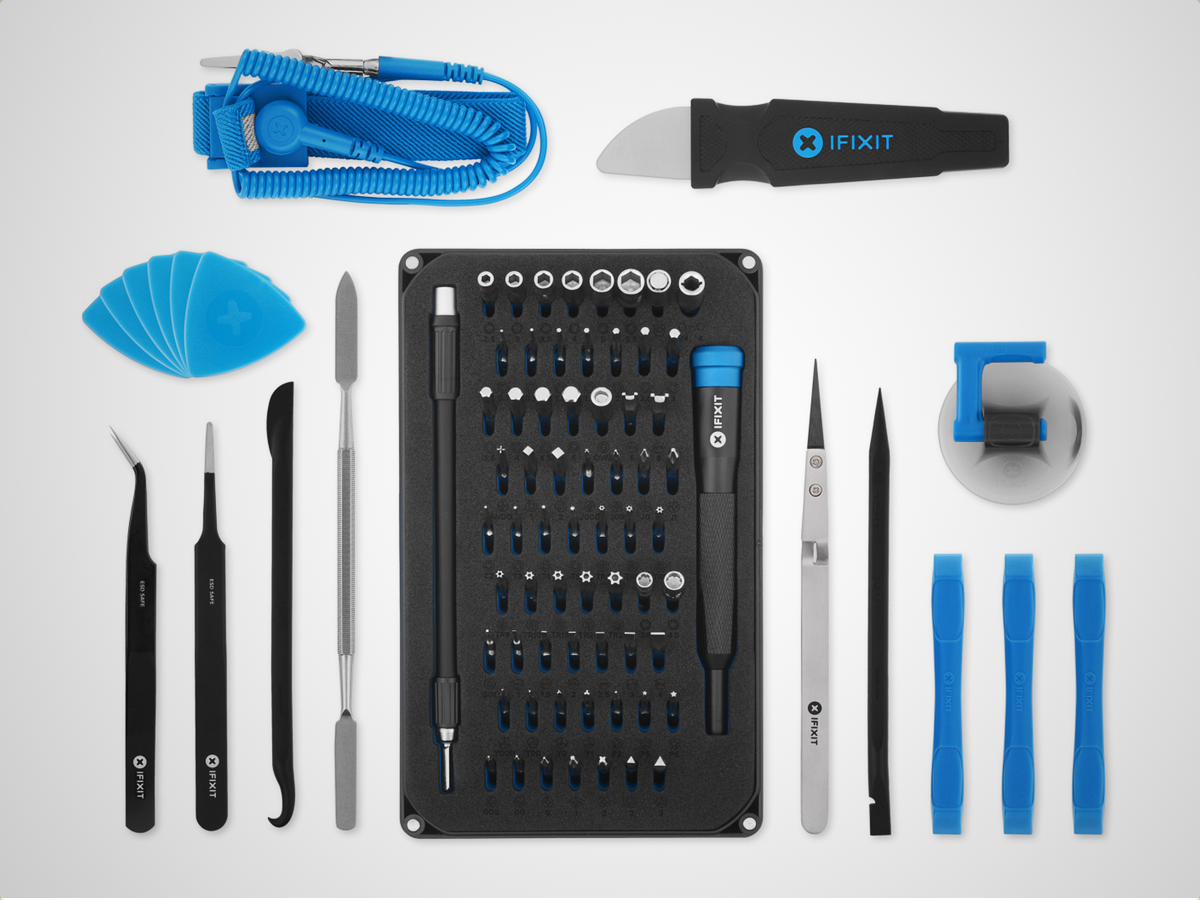 Yes, you've smashed the screen of your new smartphone within hours of receiving it and, yes, you should feel mortally embarrassed. But there are two positives to the situation: one, someone planned ahead and bought you both a spare display and this comprehensive tech repair kit and, two, now you have the ideal opportunity to use them both.
From spudgers and picks to tweezers and a suction handle, there's so much packed into the tool roll besides the 64 driver bits that you'll need longer to understand the purpose of everything than you will to replace your shattered screen.
Tado Smart Thermostat Starter Kit V3+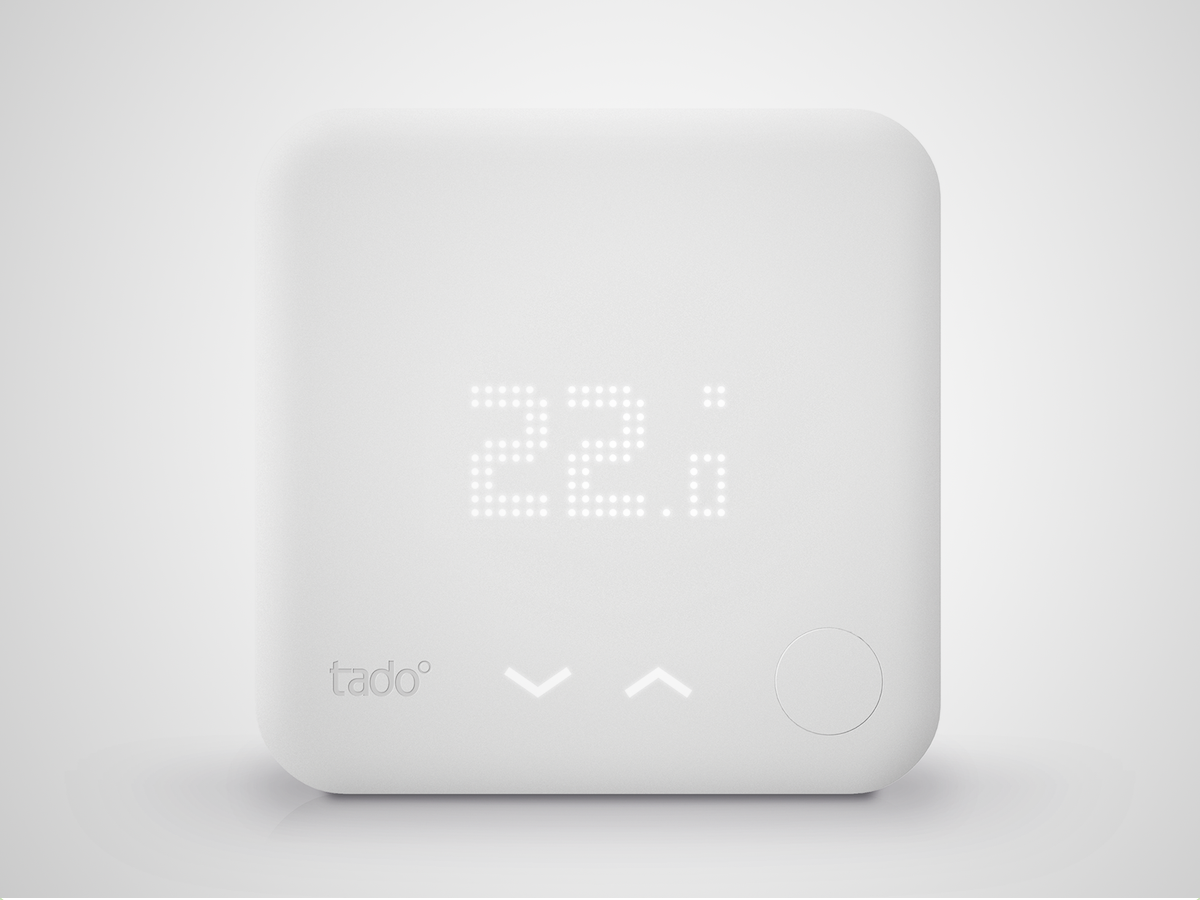 Christmas is a tough time for tinkerers. Sure, they get to string up some fairy lights, but there's little to be done once the big day rolls around. Keep their itchy fingers occupied with this smart thermostat: besides saving you money on your energy bills, its installation should satisfy their DIY cravings.
Once they're done screwing, wiring and establishing the network connection, they can dive into the app to configure schedules, geolocation support and integration with your smart home kit, before basking in the warm glow of a job well done – equivalent to 22°C, according to the LED matrix.
Alaskan Maker Apron N° 690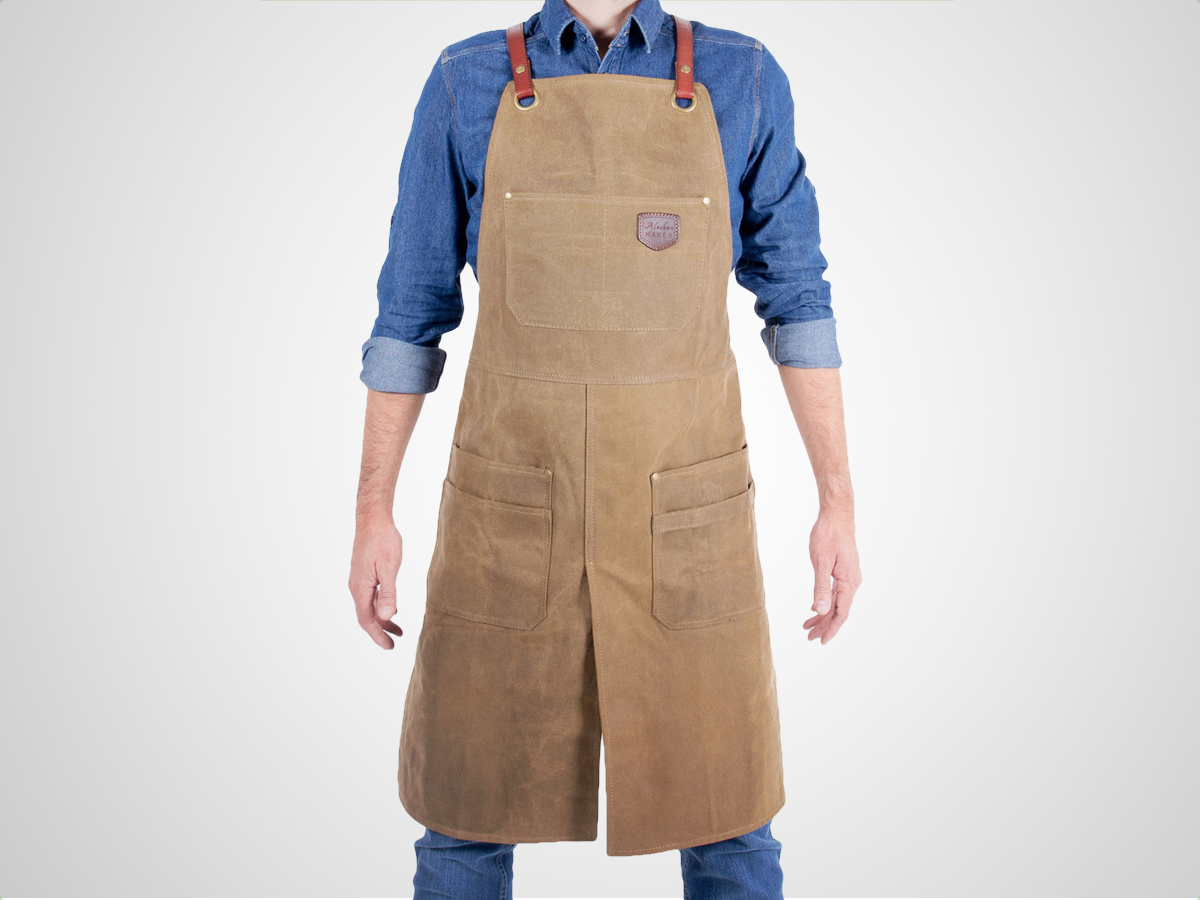 Every maker worth their tools deserves a proper apron – even if the extent of their craft is turning festive paper crowns into flimsy folded penguins. Give the gift of draped protection with this rugged waxed cotton wraparound.
Split at the legs for easier strolling, the cross-strap accoutrement packs a trio of pockets up front for holding a whole host of origami add-ons, while the heavy-duty build can safeguard the wearer from paper cuts and gravy stains alike.
Chocolate Spanner set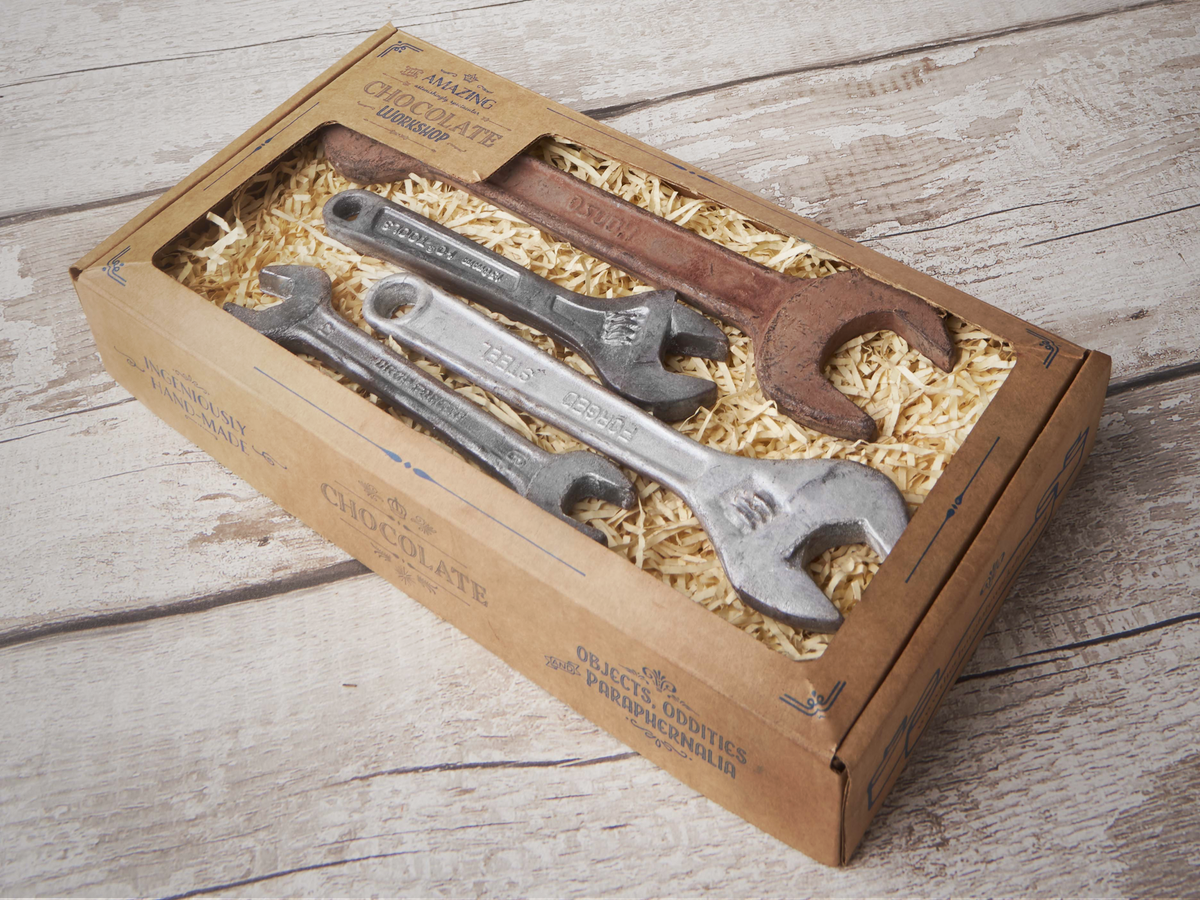 Not quite a maker gift, but a good gift for makers. You could put this chocolate spanner set under the tree like every other present. Or you could stash the super-realistic wrenches in the toolbox of your favourite maker. Come Christmas morning, simply whip out the DIY stash, grab one of the cocoa tools and watch as horror turns to hilarity when they realise they've been had by your chocoholic hijinks. Then back to horror when you accidentally munch on a real one. Who knew dentists didn't work the 25th?
Kano PC
Cables and code are the tools of modern making. Want to update your mental toolbox? Kano's PC kit will have you connecting components, grappling with code and understanding circuitry as you assemble a fully fledged touchscreen Windows machine.
And, once the compact slate is up and running, makers big and small can harness its smarts – with the help of the bundled keyboard case – to learn programming commands, make sweet beats, hack games and dabble in all manner of digital experimentation.
Haynes Slow Tech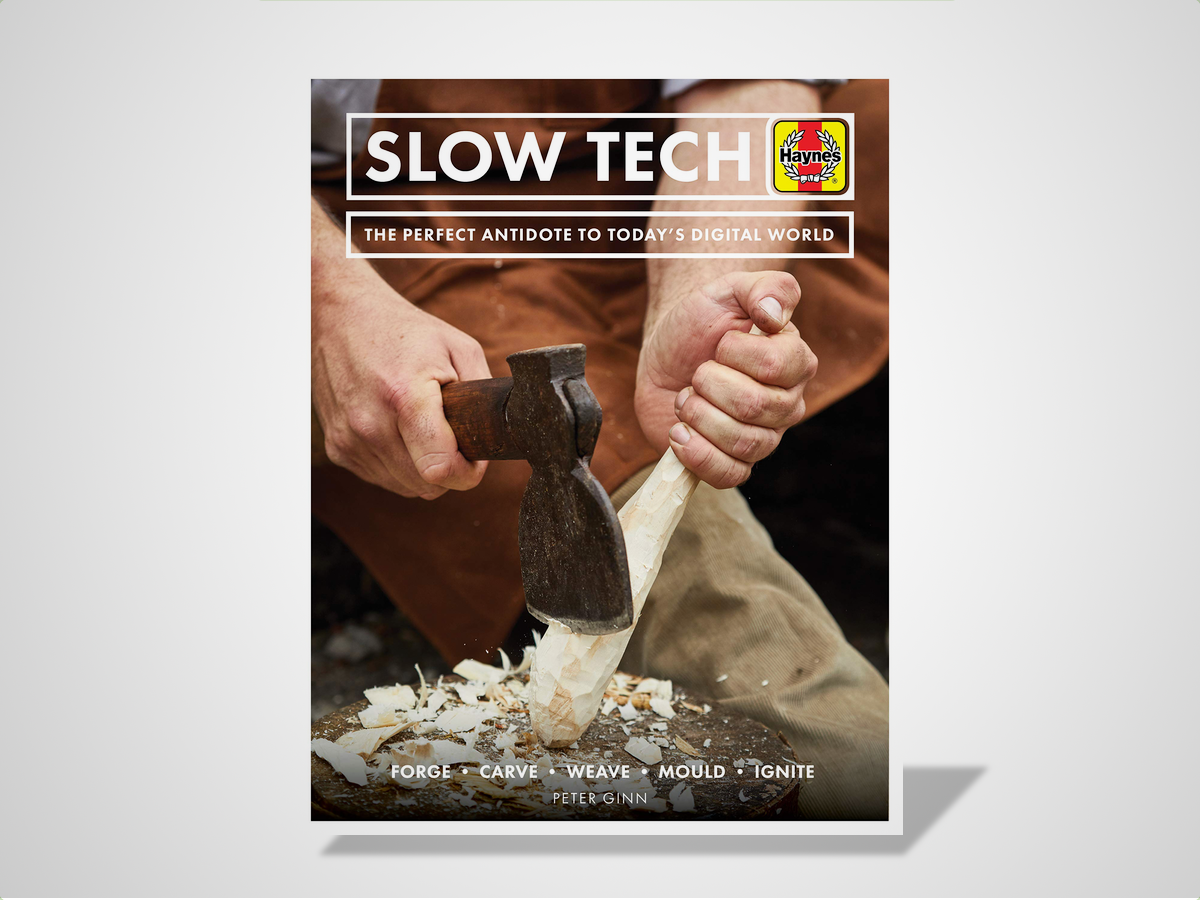 Even the jolliest souls sometimes need a festive timeout – and there's no better way for makers to escape the tinsel intensity than with some good old-fashioned crafting. Leave your smartphone inside, grab your tool bag and take this tome of artisanal techniques to your garden hideout. Follow the instructions to fire a clay pot, whittle a wooden spoon then start a fire with flint, before spit-roasting a hog and taking it back to the house like a triumphant hunter-gatherer. Where, presumably, you'll be told to take a shower and stop grunting like some sort of Spare Grylls.
Lego Technic Liebherr R 9800 Excavator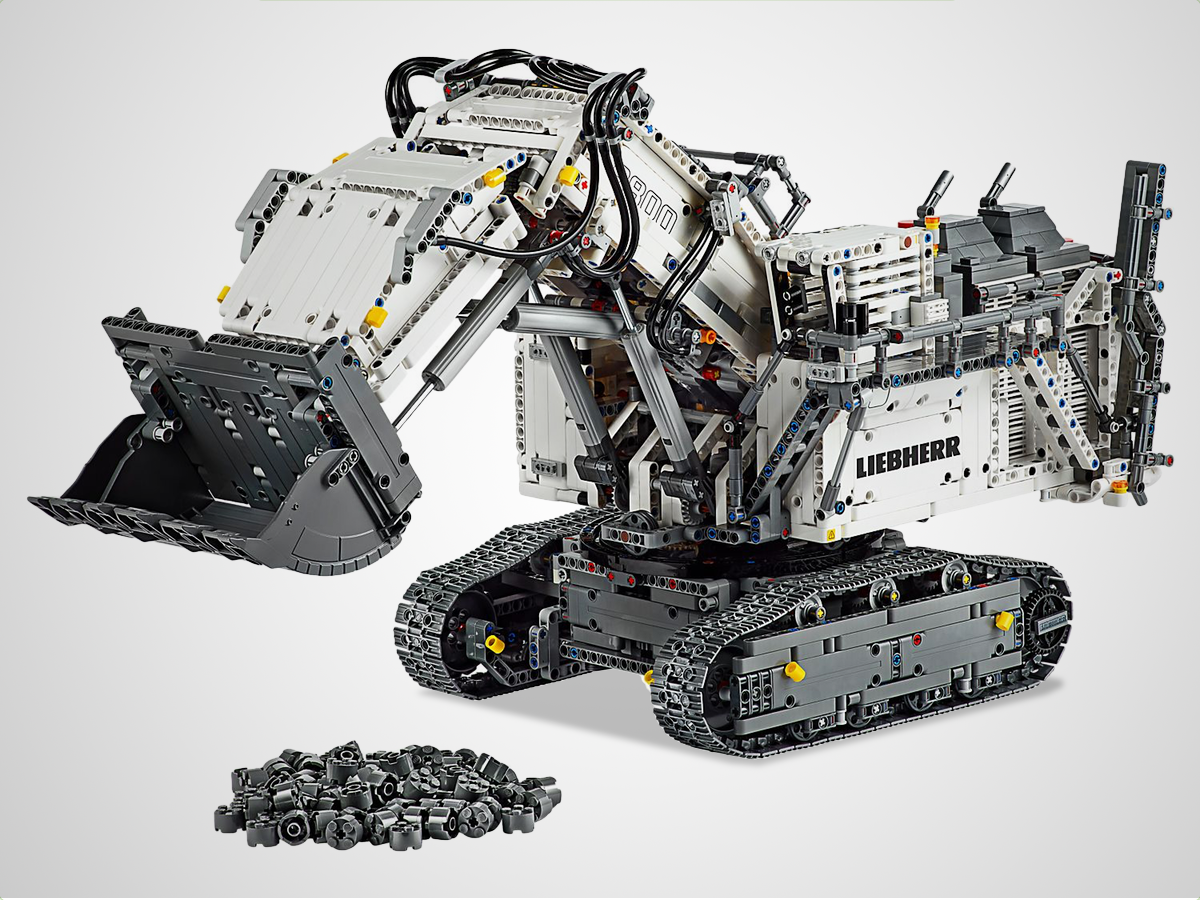 There's no better way to spend Boxing Day than by tipping out a box of bricks and getting your festive build on. The only downside? Having to pick them all up afterwards. Do both at the same time with this epic excavator set.
More than just a detailed digger, assemble the 4108 pieces and, thanks to seven motors and a pair of smart hubs, you'll have a functioning plastic plant to do your bidding. Download the Technic Control+ app to manoeuvre the boom, wield the scoop, and steer the whole thing with your smartphone, for the ultimate in Christmas clutter-busting. The ultimate maker gift? Probably.