Buying guide: the best smart thermostats you can buy in 2019
It's time to get a proper housewarming present, but which smart thermostat's the right one for you?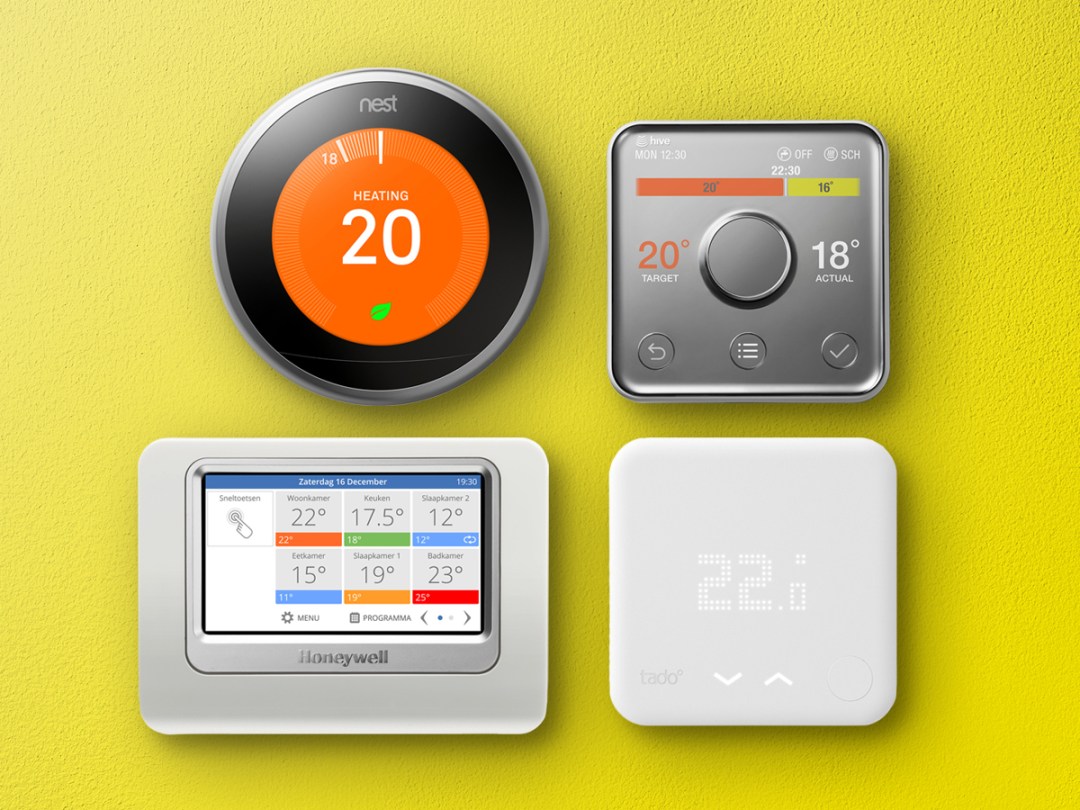 Winter is most definitely here, but you don't want to spend it prodding away at your ancient thermostat – yep, it's time to upgrade to a smart one instead.
There are lots of reasons to get a new boiler-brain. Firstly, many of them let you talk to your heating via voice assistants like Amazon Alexa, which is an incredibly satisfying way to crank up the warmth.
But the main benefit is saving you cash (for boosting your comfort food fund) and cutting down on wasted energy.
Thanks to tech like geofencing and smart radiator valves, they can help your heating react to when you're actually around, and only warm up the rooms you're in.
So which thermostat's the right one for you? That's where we come in…
How to buy a smart thermostat
1) Tado Smart Thermostat (from £200)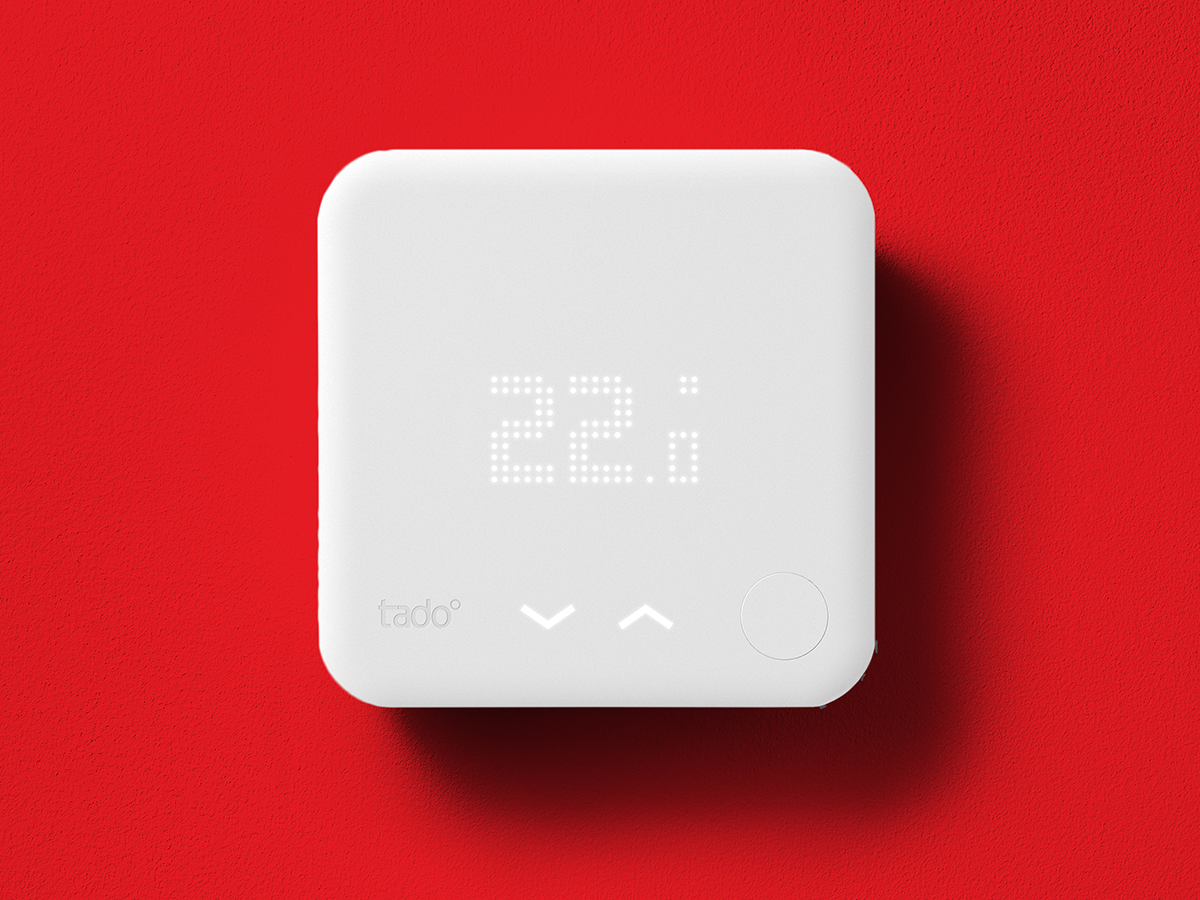 Stuff says ✭✭✭✭✭
PROS: Excellent app | Geofencing works well | Optional zonal control with radiator thermostats | Voice control from Alexa and Google Assistant | Simple installation
CONS: Big initial outlay if you add radiator thermostats | Not as pretty as Nest
Buy the Tado Smart Thermostat from Tado
Tado has spent the last five years blossoming into a serious smart heating player. Last year the system welcomed Evohome-style smart radiator valves, which let you heat individual rooms and can act independently of the thermostat. And now it's learned voice control via Alexa, Google Assistant and Apple HomeKit.
Tado previously tried too hard to be a know-it-all heating autopilot. But now it's struck the perfect balance, letting you tell Alexa to nudge your heating up a couple of degrees without screwing up your schedules.
The app is simple, but dig down and you can do some serious tweaking. Though pricey if you kit out your whole house, Tado's Radiator Thermostats are an essential add-on for larger houses. Unlike Honeywell's valves, they use geofencing to sense when you're coming home. The only thing Tado doesn't do is look as pretty as Nest. But we'll happily trade that for fancy zonal controls.
2) Nest Learning Thermostat (from £219)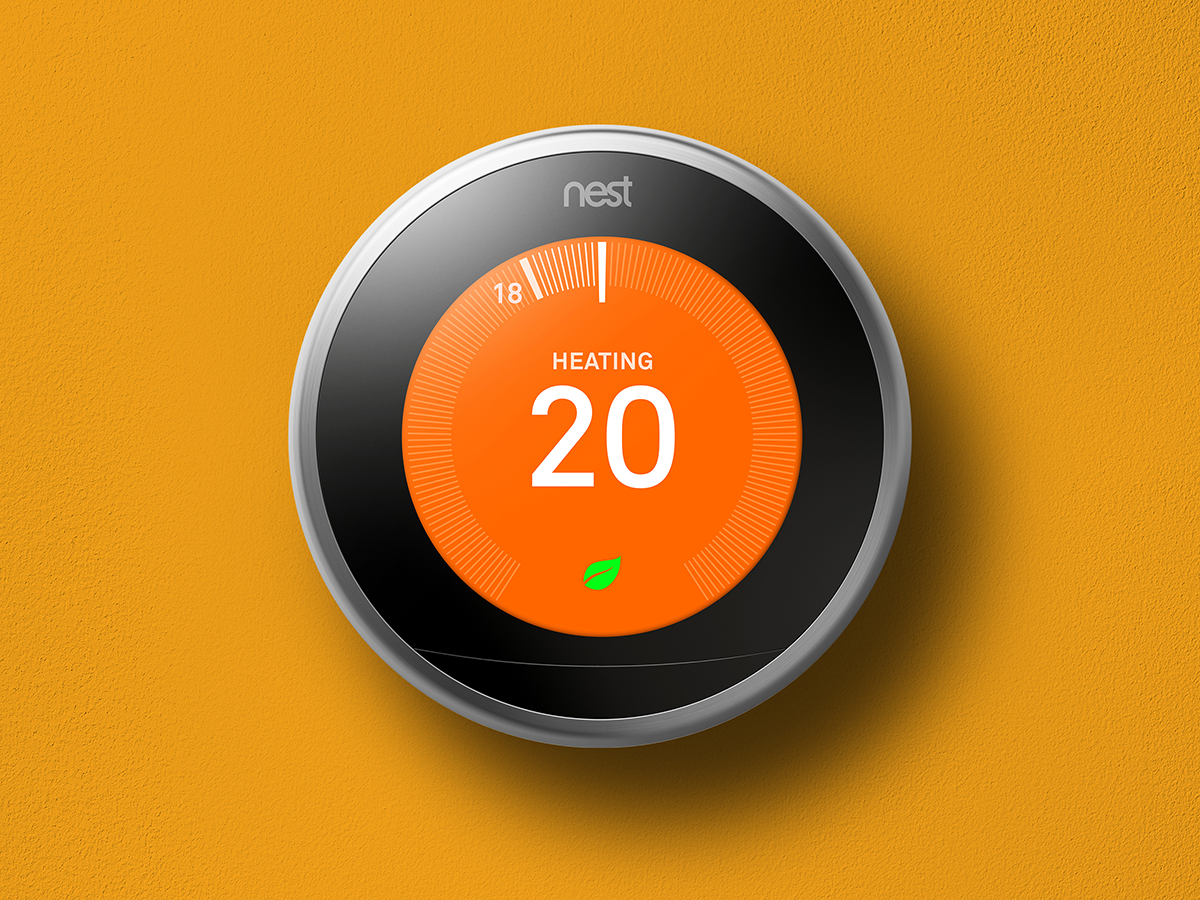 Stuff says ✭✭✭✭✭
PROS: Looks pretty | Hot water control | Big display | Great app functionality
CONS: USB power is fiddly | No zonal control (without buying additional thermostats)
Buy the Nest Learning Thermostat from Nest
Having basically invented the smart thermostat, Nest has seemingly spent the last few years taking it easy. While it's not quite on the cutting edge of home tech anymore, the third-gen Nest still does almost everything you'd expect of it.
Aside from its intuitive wheel-shaped design, this thermostat's easy-to-use app and myriad learning capabilities all add up to a device that can save you cash without you having to think about it too much. Is it any good? Unlike Tado and Evohome, the Nest doesn't do zoned heating (without buying multiple Nests), so you can't tweak the warmth of your bedroom, lounge or kitchen individually.
If you live in a small flat or aren't fussed about such details, then this thermostat delivers on almost every other metric. Best of all, its geolocation skills can automatically finesse your energy usage according to whether you're sprawled out on the sofa, on your way home from work or just leaving the pub.
3) Hive Active Heating (from £179)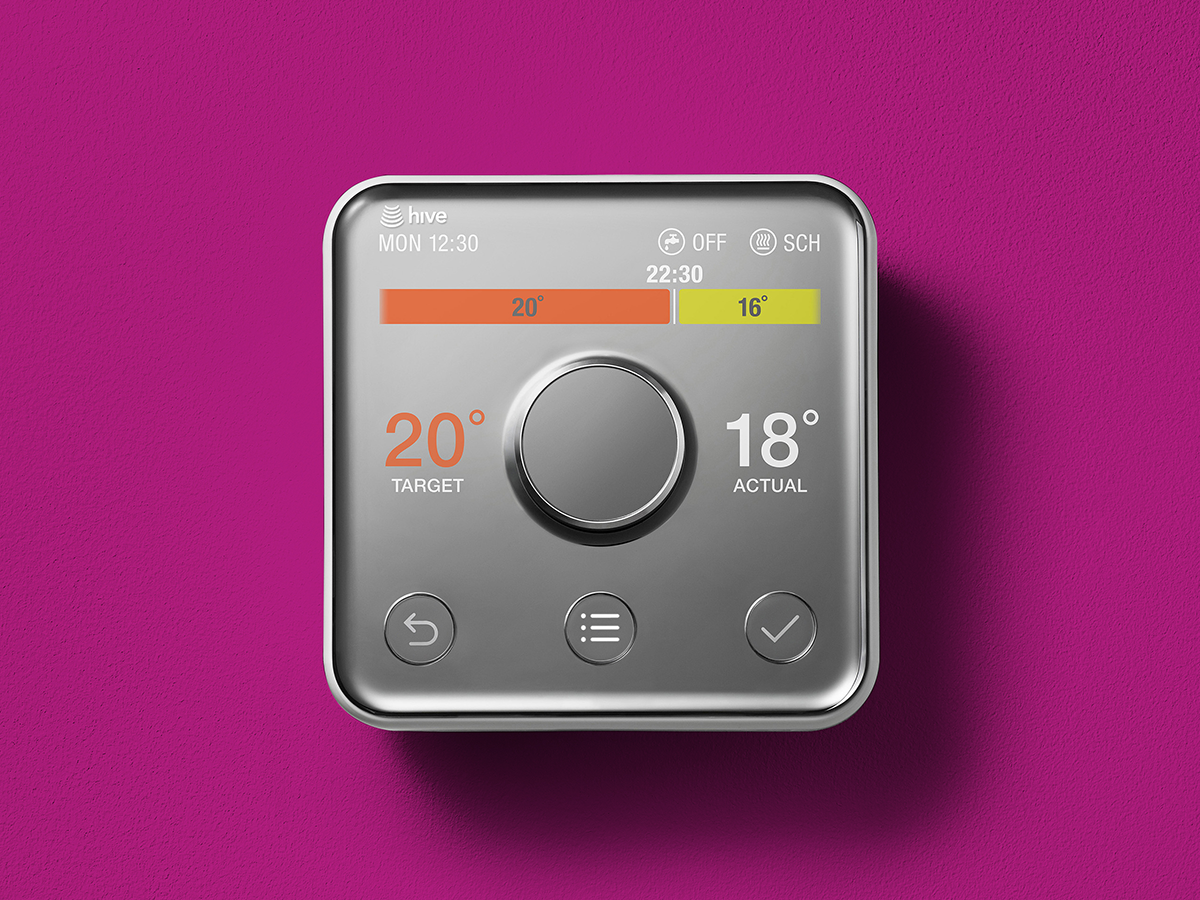 Stuff says ✭✭✭✭✩
PROS: Very easy to use | Thermostat looks suitably stylish | Alexa integration
CONS: Not as smart as some rivals | Zonal heating is expensive
Buy the Hive Active Heating here from Hive (UK)
Hive was one of the first smart heating systems, starting life as British Gas Remote Heating in 2011; and while it's still a major player, it lacks some of its flashy young rivals' clever tricks. It's not smart enough to learn your habits, and can't offer individual room control beyond a maximum of three zones. That doesn't mean it's lacking in skills, though.
You get full app and browser control over your heating, there's IFTTT and Alexa compatibility, geolocation, holiday scheduling, and it'll integrate with other Hive products such as lights, door sensors and the like.
Hive is all about simplicity. The mobile app gives you full control over your heating without overwhelming you, and there's a stylish standalone thermostat that your Luddite parents will get on just fine with. You can use IFTTT or geolocation to turn the heating off or on when people leave the house or get within a certain distance. It's great if you've got other bits of Hive kit too – they all use the same app, and switching between them is an absolute doddle.
4) Honeywell Evohome (from £249)
Stuff says ✭✭✭✭✩
PROS: Gives you god-like power | Avoids heating empty rooms | Handy switchable schedules | All easily controlled from the app
CONS: Price soon adds up with valves and installation | Not as clever as Tado
Buy the Honeywell Evohome here from Amazon (UK)
When we last weighed up the smart heating market, Honeywell's Evohome system went into that fight with a very powerful secret weapon up its trouser leg: individual control over the temperature of every room in the house. That weapon isn't secret any more – others now offer it too – so is Evohome still a winner?
Well, Honeywell has made some improvements in the interim, including Alexa and IFTTT support, in-built Wi-Fi (so you no longer need a second router) and the option of controlling your hot water as well as your radiators.
There's no clever habit-learning tech here: it's all about letting you control everything yourself. You can set heating schedules for every room, for every day of the week, and then manually override them from your phone or just by turning the radiator valves. The only issue? It's more expensive than the numbers might suggest at first glance. A three-bed house could have eight or nine rooms in all, and if you want each to have its own heating zone then that's almost £500 on valves alone. For larger houses this is an investment that will take a few years to pay for itself.
5) Nest Thermostat E (from £199)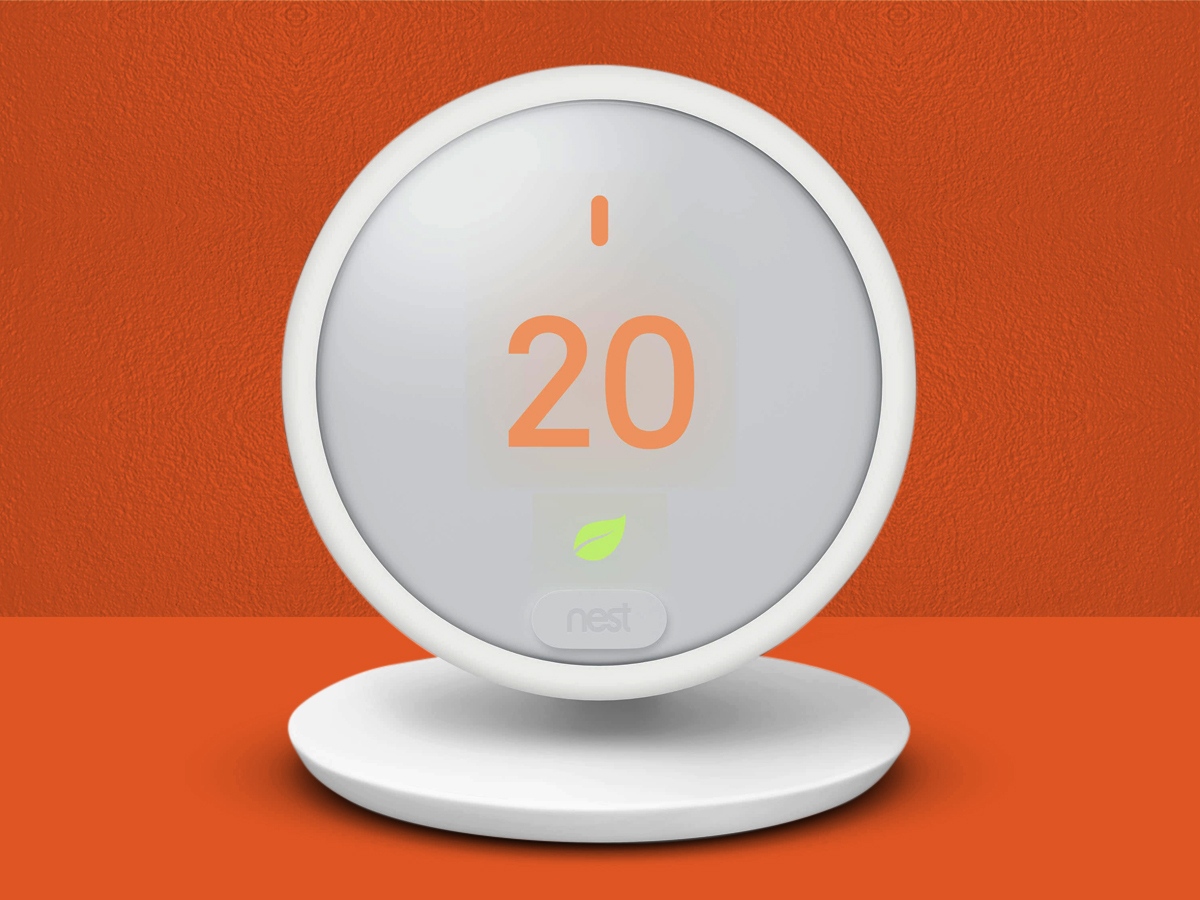 Stuff says ✭✭✭✭✩
PROS: Subtle design | Flexible placement | Easy to install (within reason)
CONS: No hot water support | No Alexa or HomeKit | Only marginally cheaper than the Learning Thermostat
Buy the Nest Thermostat E from Currys PC World
If you know your way around the business end of a screwdriver and don't fancy paying someone to install Nest's Learning Thermostat for you, it's worth having a squiz at the slightly cheaper Thermostat E instead.
Simpler setup means it can be installed anywhere you want. As long as the Heat Link E is wired directly into the boiler, the main control unit can go anywhere. Its polycarbonate chassis doesn't look as sci-fi as the Learning Thermostat and there's no Farsight, so it won't wake up when it senses you're nearby, but it's still full of clever tech, including sensors for humidity, ambient light, proximity and occupancy, so it can still learn your heating habits and adjust accordingly.
You can also tinker with things from the Nest app, so it can use the GPS in your phone – or anyone else's connected to that thermostat – to switch between modes when there's nobody home.
The only downsides? It doesn't work with Alexa (yet) and it can't control your hot water if you have a separate tank, but if you're handy with the tools and have a combi, it's a good way of saving yourself a few quid.