The best Ultrabooks 2019: the best lightweight laptops reviewed
If you're looking for a slim laptop that won't weigh you down, this is our pick of the best ultrabooks you can buy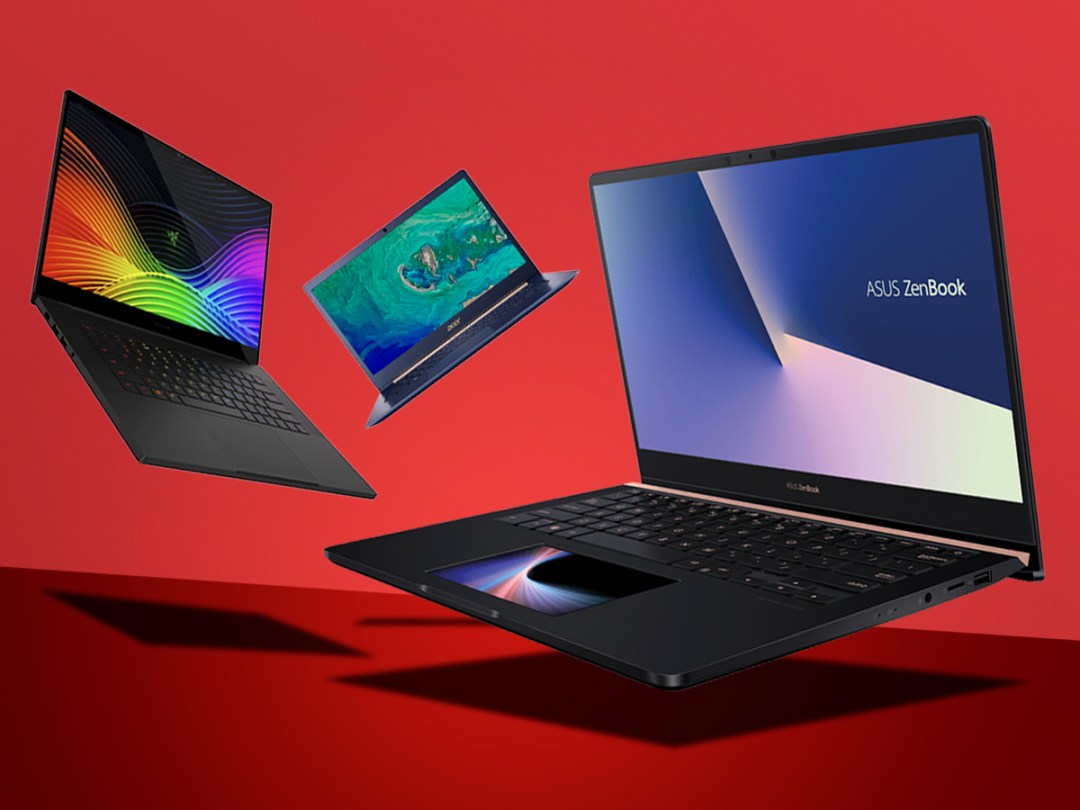 While slim and light laptops are far from a new phenomenon in tech, slim and light laptops with enough power for heavy duty stuff like gaming and video editing haven't always been an option.
Now though, the very best ultrabooks you can buy make easy work of the tough stuff, all while looking good too. And who likes compromise, anyway?
We've tested five of the most popular ultrabooks on the market, letting you know what's a hit and what's a miss so you know where to direct your hard-earned cash.
Acer Swift 5 (£649)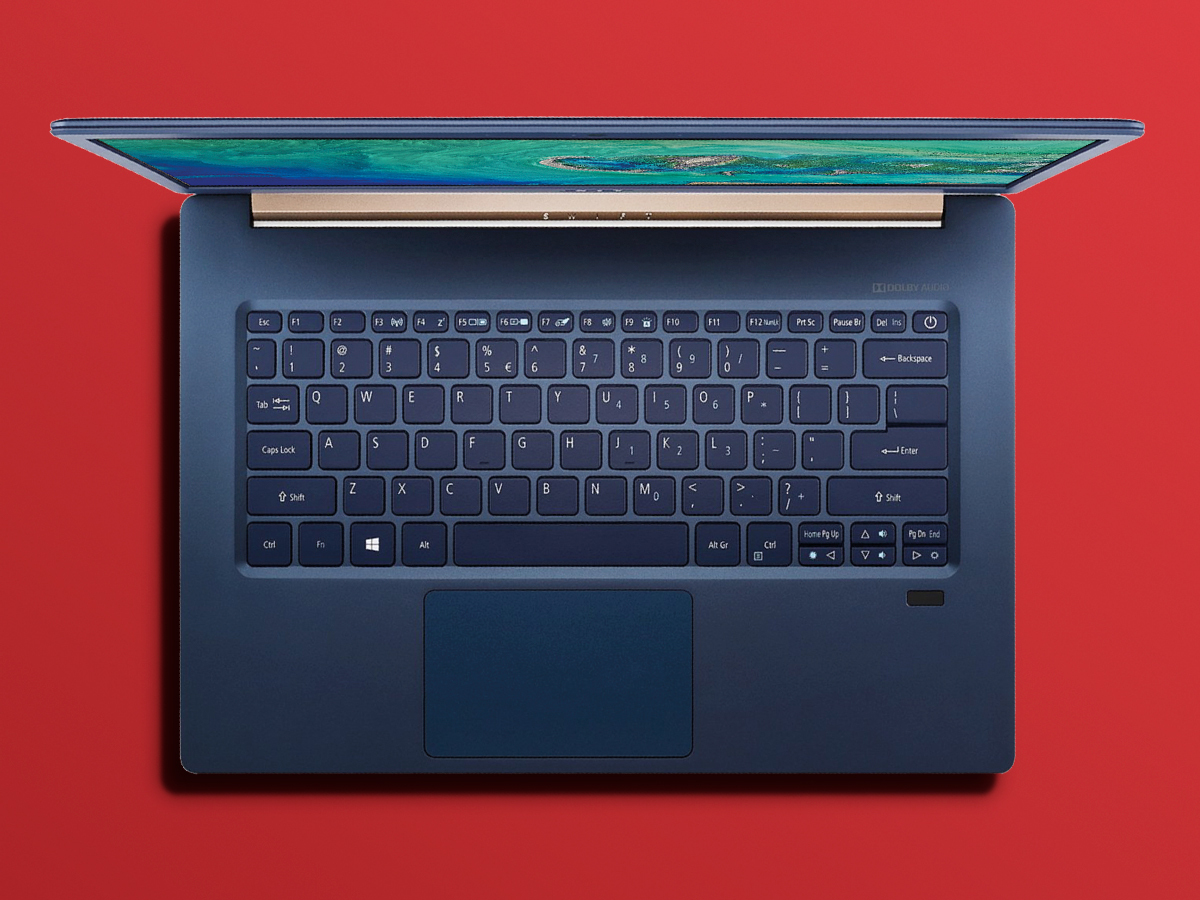 WHAT'S THE STORY?
It might be so light you'd worry it'll blow away in a breeze, but the Acer didn't keep the Swift 5 featherweight by making it out of crepe paper. A clever combination of magnesium alloys means it really can take some rough and tumble, even if it all feels a bit more plastic than premium metal. It's also a stick-thin 15mm, so pretty much ideal for carting around rather than being chained to a desk.
Such a skinny machine still finds room inside for hardware, with a Core i5 processor and 256GB SSD giving it a leg up over lesser ultraportables. There's more than enough grunt for most desktop duties, as long as you accept the Swift 5 will never be much of a games machine, and any heavy multitaskers might need to learn a bit of patience – there's only 8GB of RAM and it only takes a few beefy apps to fill it.
IS IT ANY GOOD?
There's been no skimping when it comes to the screen, a 14in IPS panel with slim bezels and a near-180° hinge that won't leave you struggling for a good viewing angle. Colour accuracy is decent enough, and a 1080p resolution is right on the money, but it's a little dim even once the brightness has been cranked to the max.
Start typing and you'll spot a few giveaways reminding you the Swift isn't truly a premium machine, with a bit of flex in the keyboard and a slightly twitchy touchpad. Springy, backlit keys still get the job done though. At least leaving the charging brick at home isn't a catastrophe, with more than enough juice for a typical work day.
It doesn't quite feel as high-end as it appears then, but the Swift 5 is still a capable, and more importantly, extremely portable laptop at a tempting price.
BEST FOR: Tech-savvy students
Stuff says: ✭✭✭✭✩
Looks the part, even if it doesn't feel it, but can go just about anywhere
Tech specs
Acer Swift 5 in figures Display: 14in, 1920×1080 • Processor: Intel Core i5 • RAM: 8GB RAM • Storage: 250GB SSD • OS: Windows 10 • Dimensions: 329x228x14.9mm, 970g
Razer Blade 15in Advanced (£2880)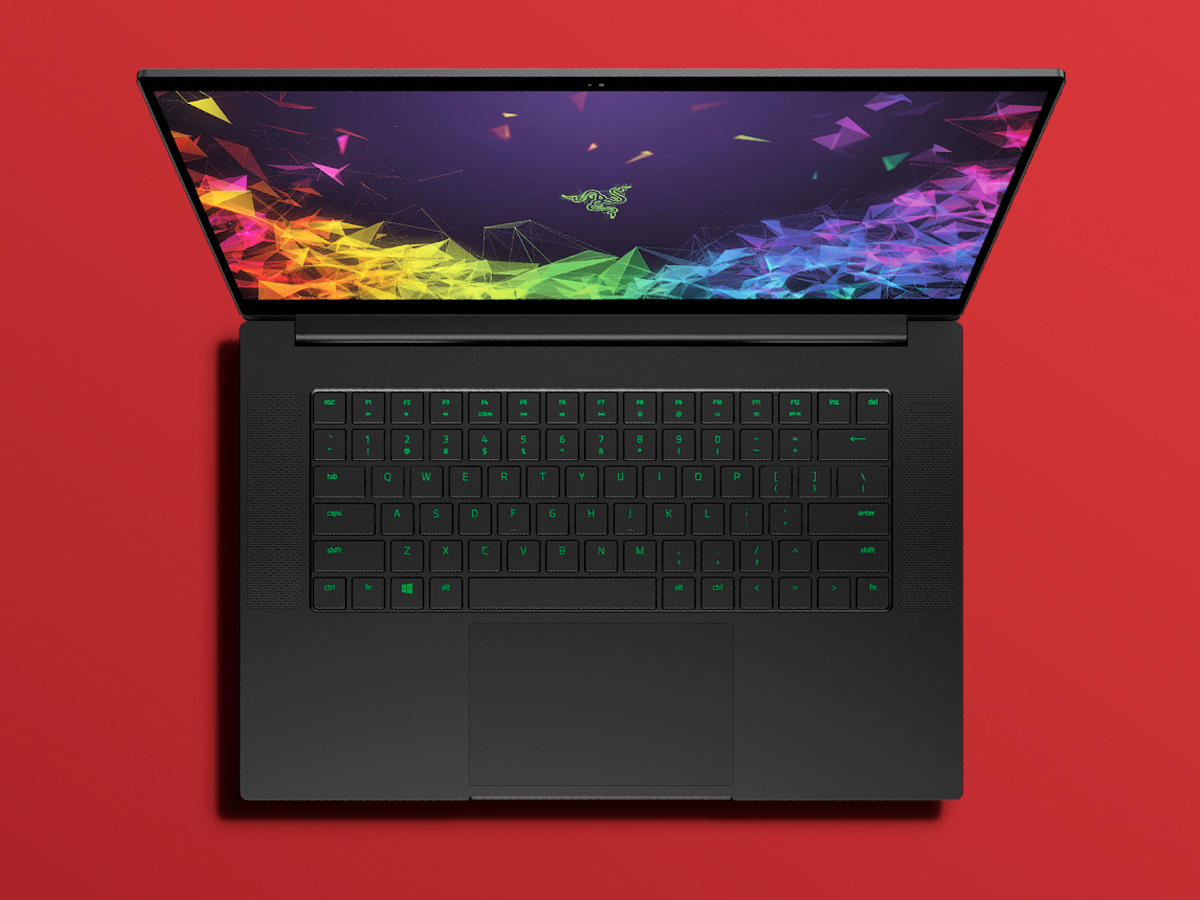 WHAT'S THE STORY?
The Blade 15 Advanced is a bit of a head-scratcher. Exactly how has Razer managed to cram so much top-end hardware into such a tiny shell? Gaming laptops just don't get any thinner without tanking frame rates in the name of portability, and at 2.1kg, it is still well within lightweight territory.
Inside that subtly styled, matte black metal shell lies some envious power, including the latest 9th-gen Intel Core i7 CPU and an Nvidia RTX 2080 graphics chip. It will whiz through just about any top-tier game, and won't break a sweat if you hook up a VR headset, either. Even better, everything should look silky smooth thanks to a 240Hz refresh rate display that delivers frames faster than a hummingbird after necking a can of Red Bull.
IS IT ANY GOOD?
At its best, the Blade delivers a near-flawless gaming experience, but it would have been nice to see Nvidia's G-Sync adaptive refresh rate tech on-board to keep things smooth when the latest titles are absolutely thrashing the graphics card. You're stuck at Full HD, too: there's a 4K OLED upgrade option if you want more pixels, but that means sacrificing the high refresh rate.
The Blade is largely well behaved for use on the daily, with fans that don't kick up like a hurricane when you're simply scrolling through web pages. Ports are plentiful, and the battery is good for about five hours of general tinkering, but the fancy lighting effects mask a keyboard that's only so-so. Each key is super responsive, but with next to no travel for tricky typing.
There are a few downers, which is a bitter pill to swallow in a laptop that's nearly £3k, but if you're desperate for mobile gaming grunt that's off-the-scale good, the Blade is head and shoulders above the competition.
BEST FOR: Go-anywhere gaming
Stuff says: ✭✭✭✭✩
Unrivalled gaming performance from a laptop that can still fly under the radar
Tech specs
Razer Blade 15in Advanced in figures Display: 15.6in, 1920×1080 240Hz • Processor: Intel Core i7 • Graphics: Nvidia RTX 208 • RAM: 16GB • Storage: 512GB SSD • OS: Windows 10 • Dimensions: 235x355x17.8mm, 2.03kg
Asus Zenbook Pro 14 (£1100)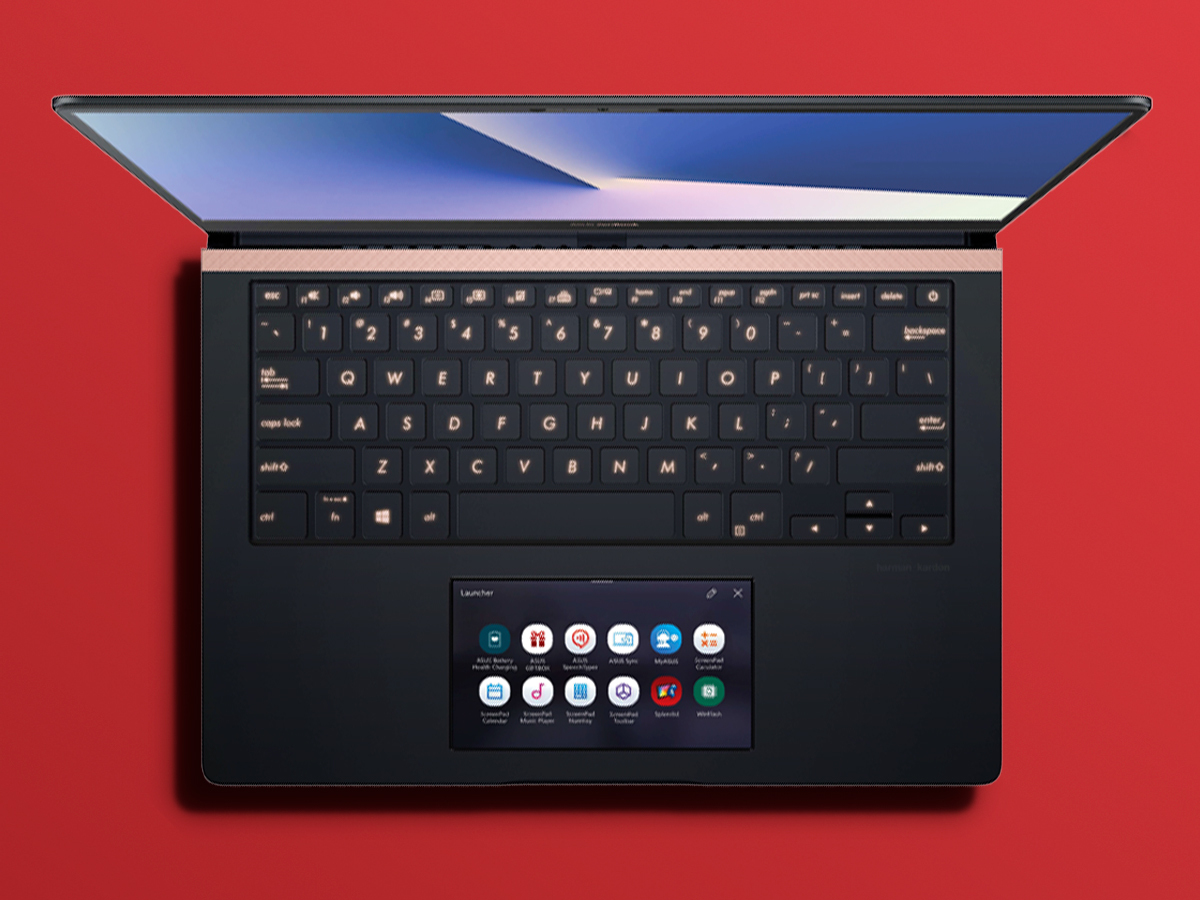 WHAT'S THE STORY?
So a certain fancy fruit-flavoured laptop has a few OLED shortcut keys? That's minor league compared to the ZenBook Pro 14: it gets an entire second screen instead of a boring old touchpad. Think having an in situ smartphone right at your fingertips, complete with its own built-in apps to simplify typical desktop duties.
This isn't a one-trick wonder, either. An all-metal build feels sufficiently premium, the deep blue-with-gold-accent colour scheme is more on trend than a beauty blogger's summer wardrobe, and the hardware can keep pace with much more expensive machines thanks to a dedicated Nvidia GTX 1050 graphics chip. It'll be more Rocket League than Rage 2 when it comes to gaming, unless you drop the details, but will be great for speeding up video rendering and other creative kit.
IS IT ANY GOOD?
The 14in display could be a little brighter, even if it does get the nod from colour experts Pantone for its accuracy, and 1080p might not be high enough for serious photo and video work, but on the whole it's still fairly easy on the eye.
There's a little extra heft to make room for the so-called ScreenPad, but not so much you couldn't carry the ZenBook around every day, and the backlit keyboard is tactile enough for bashing out pages of documents at a time.
It might feel like a proper trackpad, and is just as responsive, but only a handful of programs properly support the ScreenPad right now, and it can give battery life a real kicking. Expect around six hours with it turned on, or more than double with it disabled.
That puts a bit of a downer on an otherwise funky feature, but it doesn't truly compromise the ZenBook – which still manages to undercut the competition, and deliver more gaming prowess than you'd expect from an ultraportable.
BEST FOR: Creative pros
Stuff says: ✭✭✭✭✩
Only scratches the surface of second screen usefulness, but an otherwise capable multimedia machine
Tech specs
Asus Zenbook Pro 14 in figures Display: 14in, 1920×1080 • Processor: Intel Core i7 • RAM: 8GB • GPU: Nvidia GTX 1050 • Storage: 256GB SSD • OS: Windows 10 • Dimensions: 323x225x18mm, 1.6kg
Dell XPS 13 (£1279)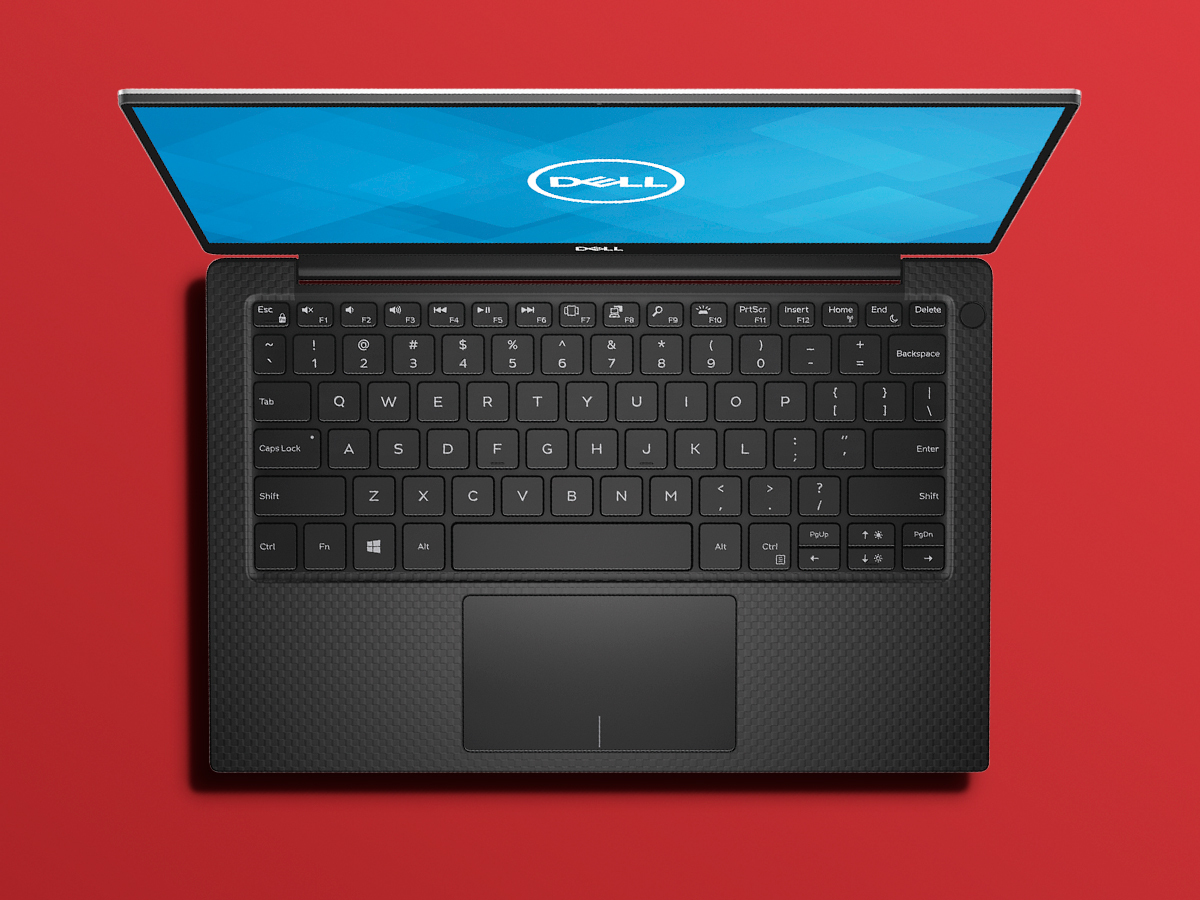 WHAT'S THE STORY?
Someone at Dell's R&D department must really hate screen bezels. Last year's XPS 13 tried to do away with them by shifting its webcam below the display, but that meant video chats were exclusively focused on your double-chin, or starting straight up your nose. That problem has been solved for 2019, with the webcam back in its usual place – and yet the display bezels have still managed to slim down even further.
That means all your attention can focus on the stunning 13.3in display, which is super-bright and delivers punchy, vibrant colours. Dolby Vision support really makes your HDR movies come alive, even at 1080p. Touch and 4K resolution upgrades can make the screen even more of a star, but this Full HD panel is easily the sweet spot for most people. More affordable, too.
IS IT ANY GOOD?
Opening the lid only takes one finger, and a clever torque hinge holds firm at just about any angle, which screams quality. So does the combination of aluminium and carbonfibre effect finish, which manages to be stunning and subtle in equal measure.
When it's time to tear your eyes away from Netflix, the XPS 13 could be the ideal work machine. The touchpad can sometimes be a bit twitchy, but the keyboard is ace, with plenty of key travel for such a skinny laptop.
At 1.23kg it's still something of a featherweight, but Dell has still found room inside for an Intel Core i7 CPU and 8GB of RAM. That's plenty of power for those regular desktop jobs, even if the integrated graphics means you won't get far with gaming.
But that would miss the point of a machine like this: the XPS is thin, light, and long-lasting, with enough power to be your main machine. There's nothing else out there that's quite so well-rounded.
BEST FOR: Everyone
Stuff says: ✭✭✭✭✭
A go-anywhere machine with a truly killer screen.
Tech specs
Dell XPS 13 in figures Display: 13.3in, 1920×1080 • Processor: Intel Core i7 • RAM: 8GB • Storage: 256GB SSD • OS: Windows 10 • Dimensions: 302x199x12mm, 1.23kg
Huawei Matebook X Pro (from £999)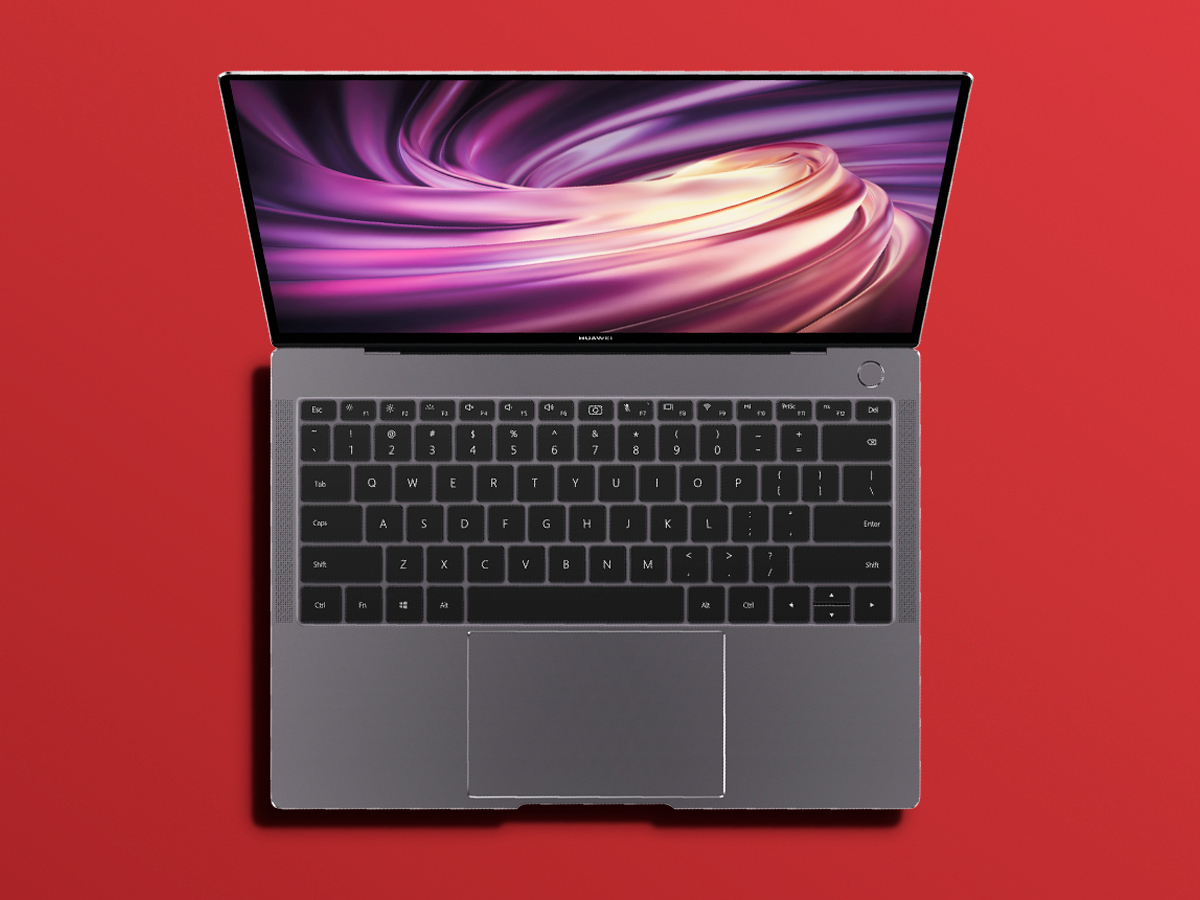 WHAT'S THE STORY?
Huawei laptops are showing the Windows world how it's done. A string of excellent ultraportables has seen the Chinese giant knocking on Apple's door and its suspiciously named MateBook X Pro is a direct response to the MacBook Pro. Last year's model had almost everything we wanted from a top-spec notebook and the 2019 touchscreen version gets more powerful hardware and new features, but is it enough to top the class?
IS IT ANY GOOD?
The aluminium MateBook X Pro takes up less room than a pad of A4 paper, and is light enough to lug around all day. You get two USB-Cs and a headphone jack on the left, and a regular USB3 on the right, plus Thunderbolt 3 connectivity too for even faster file transfers. Bezels are public enemy number one at Huawei's R&D centre, so the screen fills nearly all of the laptop's 13.9in diagonal touchscreen. The power button doubles as a fingerprint scanner and a pop-up webcam is stealthily hidden inside its keyboard.
Outdated Intel CPUs have been swapped for Whiskey Lake silicon. You'll find a Core i5-8265U powering the entry-grade X Pro, or a Core i7-8565U in the top-end model. They're still 8th-gen chips, only faster and nicer to the 57Wh battery. Benchmarks were 5-10% quicker than the outgoing machine with enough grunt to handle daily tasks. An Nvidia graphics card is unusual on light laptops, and while the MX250 might not be a Metro Exodus-smashing monster GPU, it's enough to feed a Fortnite addiction.
The touchscreen display might be LCD, but it's one of the best on any Windows laptop. Viewing angles are superb and it gets plenty bright. An HDR bump would have been nice, but you won't struggle in sunlight. Four-speaker Dolby Atmos audio returns and makes for a potent combination. No complaints, either, tapping away on the large backlit keyboard and giant touchpad.
If it ain't broke, don't fix it has been Huawei's mantra here. Incremental upgrades means the MateBook X Pro remains a winner, just spec it right or you risk paying too much.
Stuff says: ✭✭✭✭✭
A powerhouse Windows laptop that's ultraportable enough to carry anywhere
Tech specs
Huawei Matebook X Pro in figures Display: 13.9, LCD touchscreen 3000×2000 • Processor: 8th Gen Intel Core i5/i7 • RAM 8GB/16GB • Storage: 256GB/512GB/1TB • OS: Windows 10 • Dimensions: 304x217x14.6mm, 1.3kg