Roku 4 U: picking the perfect Roku device
Stick or Streambar? We can help
Roku debuted in 2008 with its first model, the Roku DVP N1000. It served as a set-top box in partnership with a then little known company called Netflix, who wanted to introduce a 'Watch Instantly' service. It's safe to say that both companies have done pretty well out of that early partnership.
Roku has diversified a little since the DVP N1000. Now, it offers everything from HD streamers and 4K dongles to soundbars, subwoofers and its own TV channel. With such an offering, finding the right Roku is fraught with indecision. And, given how Roku is releasing new products relatively frequently, it's reassuring to know if your investment will be old news in a few months. That's where we can help.
---
Best for basics: Roku Express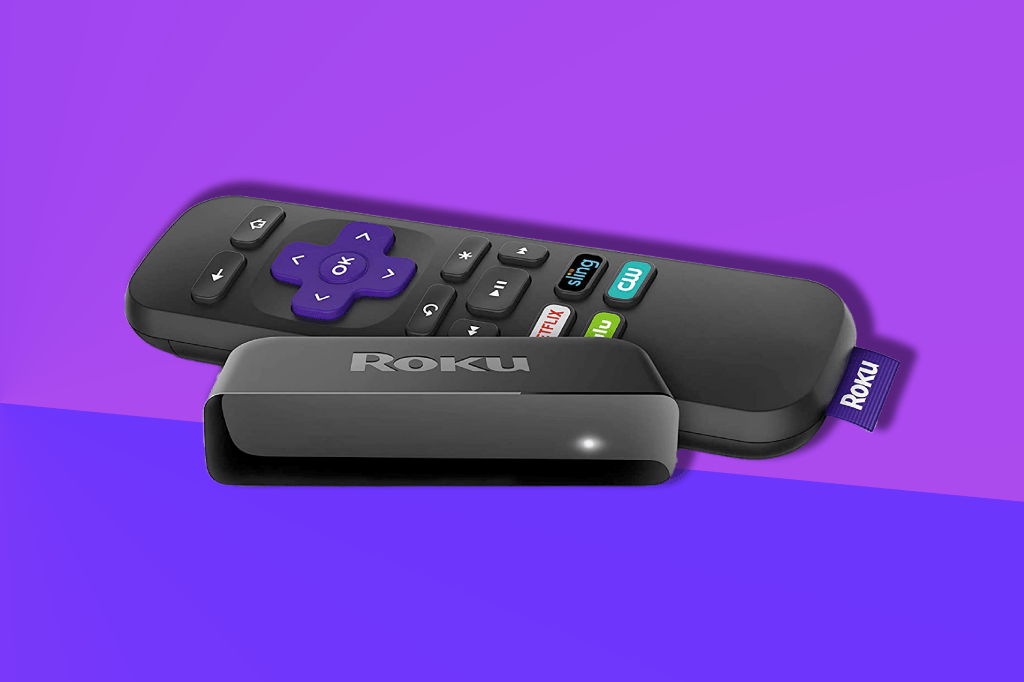 If all you want to do is have some fun (and stream basic channels without the extras), then you really need little more than Roku Express.
This is Roku's most basic portal to free TV, live news, sports, movies, and more. You can have all your subscriptions in one place, from Netflix and Apple+ to Mubi, Shudder, NOW TV and WWE. HD streaming comes as standard, with a High Speed HDMI cable included in the box. At £30, there are few better deals when it comes to immediate, streamlined streaming, but it is really only for the basics.
---
Best for 4K: Roku Express 4K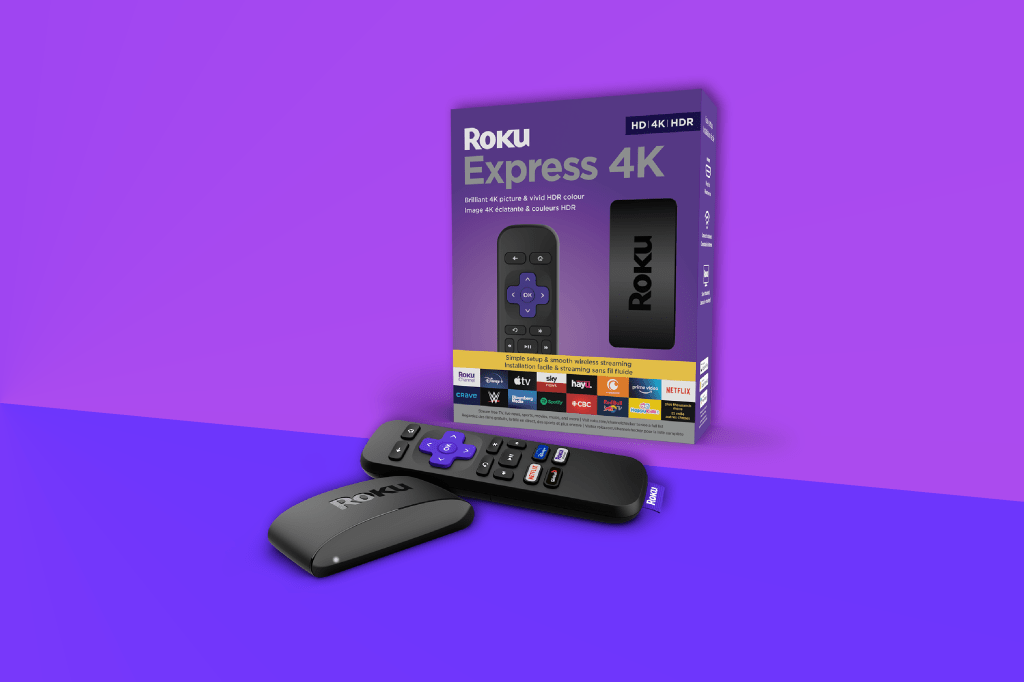 Roku Express 4K is essentially a turbo boosted Roku Express. Built in to this tiny gizmo is 4K and HDR streaming, which gives an extra glisten to your Netflix selection. It also features dual-band wireless for a faster connection than its younger sibling, which delivers a greater streaming experience across multiple rooms. The Roku Express 4K only comes with a bog standard remote though, which doesn't support voice control for lazy channel hopping. For that, you'll have to dig a little deeper into your pockets.
---
Best for cinematics: Roku Streaming Stick 4K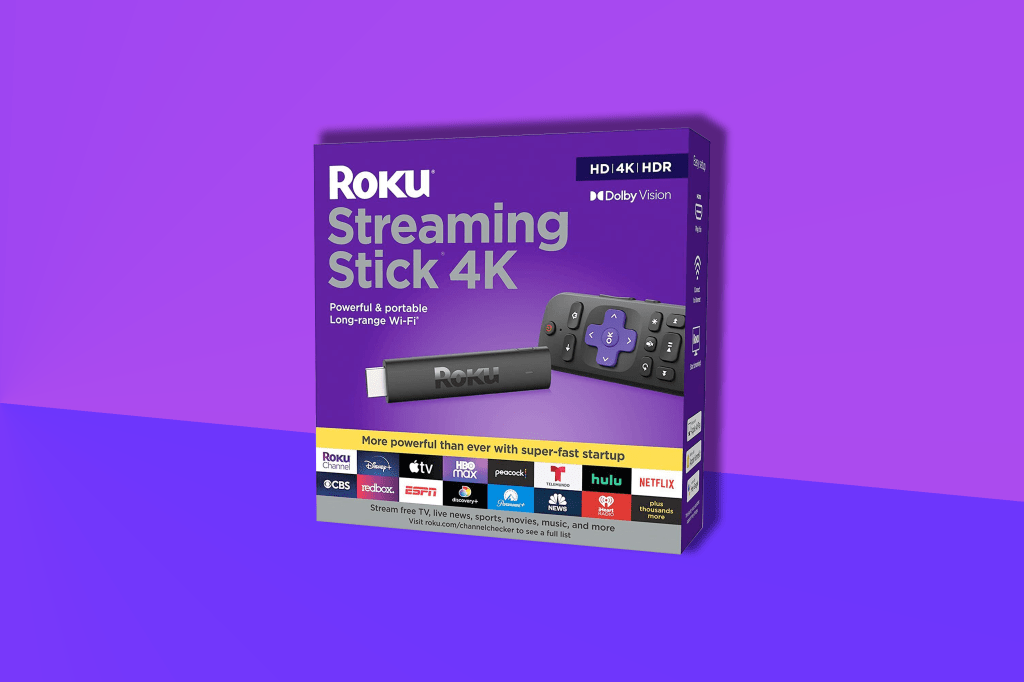 If you're shelling out for the most premium Netflix account with HD streaming, you need a device that can handle it. Not content with offering HD streaming in its basic package, the Roku Streaming Stick 4K streams in HD, 4K,HDR10+ and Dolby Vision. That'll pretty much cover all the home entertainment basics.
Under the metaphorical hood, the stick includes long-range Wi-Fi that's up to 2x faster than previous Roku models, and videos, photos and music can be swiped over to your TV thanks to AirPlay compatibility. The dongle has also been chiseled down to just a single HDMI dongle, which is simply plugged into the back of the TV – no wires, here.
---
Best for audio: Roku Streambar
Roku has branched out from tiny dongles, and now makes all sorts of Roku-enabled home entertainment gear. One of our favourites is the Roku Streambar, which packs 4K HDR streaming and all the trimmings into a Dolby Audio enabled soundbar.
It sounds great, and for £130 brings plenty of room filling oomph through four internal speakers. It's tailorable too, and can be optimised to automatically stifle loud commercials, boost the volume of voices, and hush audio for night listening. Navigation is provided by an included voice remote with TV controls.
---
Best all in one: Roku TV
If your home setup needs a bigger overhaul than a single dongle can provide, the Roku TV might be the one for you. In fact, if you're looking for a great set for an affordable price, the Roku TV should be high on your list.
The TCL Roku TV RC630K comes with built-in Roku streaming, and is home to The Roku Channel and a hub of free content such as Roku Originals. Available in four sizes – 40in, 50in, 55in or 65in – it'll suit most living room sizes, too. All RC630K sets feature Dolby Audio as standard, and a 4K resolution, 60Hz panel easily punches above its weight when it comes to price point.