Beat the App Store price rise: save over £50 on these apps
UPDATE: The 'rebalance' has begun - some prices have already increased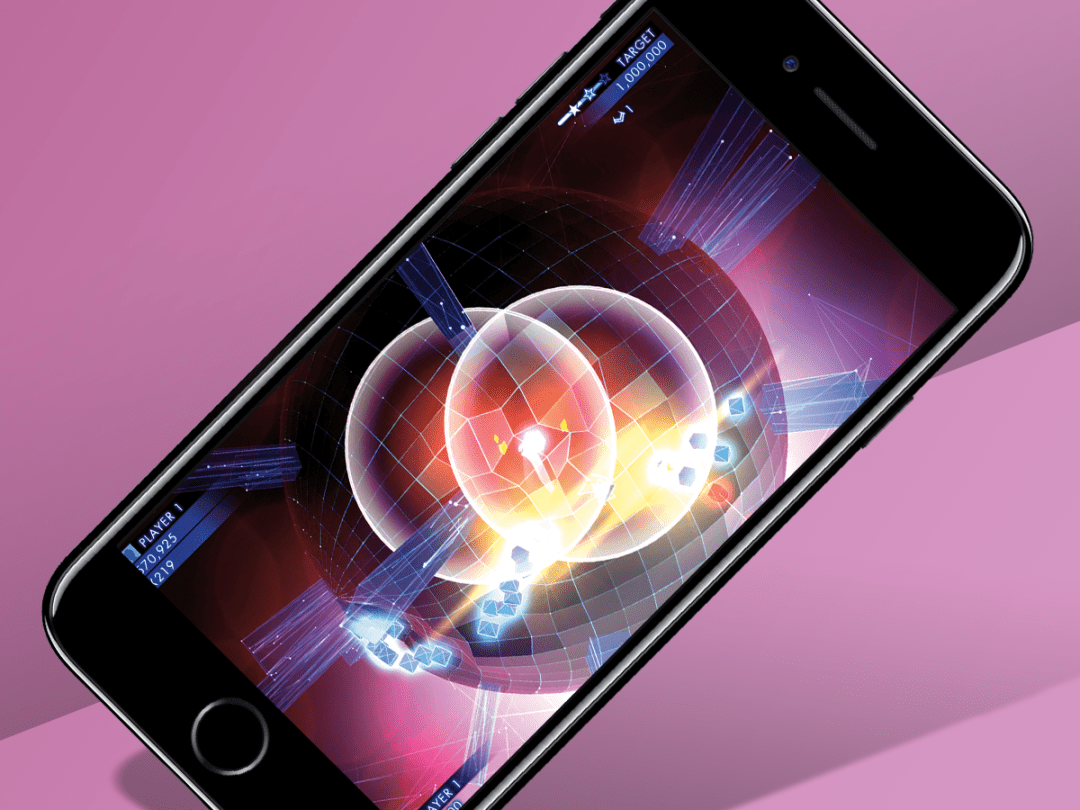 With Sterling getting a kicking after the UK decided to stomp off from the EU in a huff, prices are going up. In October, it was Apple hardware; but over the next seven days, App Store prices are being 'rebalanced'.
What this means for you is apps and games (along with in-app purchases) will cost more. Had your eye on an app that costs eight quid? It'll be a tenner before long. And if you're an Android fan about to gloat, be mindful that Google Play pricing is more dynamic than Apple's and apps for you have mostly already been pricier for a while.
To help soften the blow, Stuff's rounded up its favourite apps and games at the more spendy end of the scale. Buy them all and you'll save fifty quid over grabbing the same when the prices have shot up. And even if you only get one, you'll save enough for a swift half to help drown your sorrows about all future apps and games being more expensive.
Brian Eno : Reflection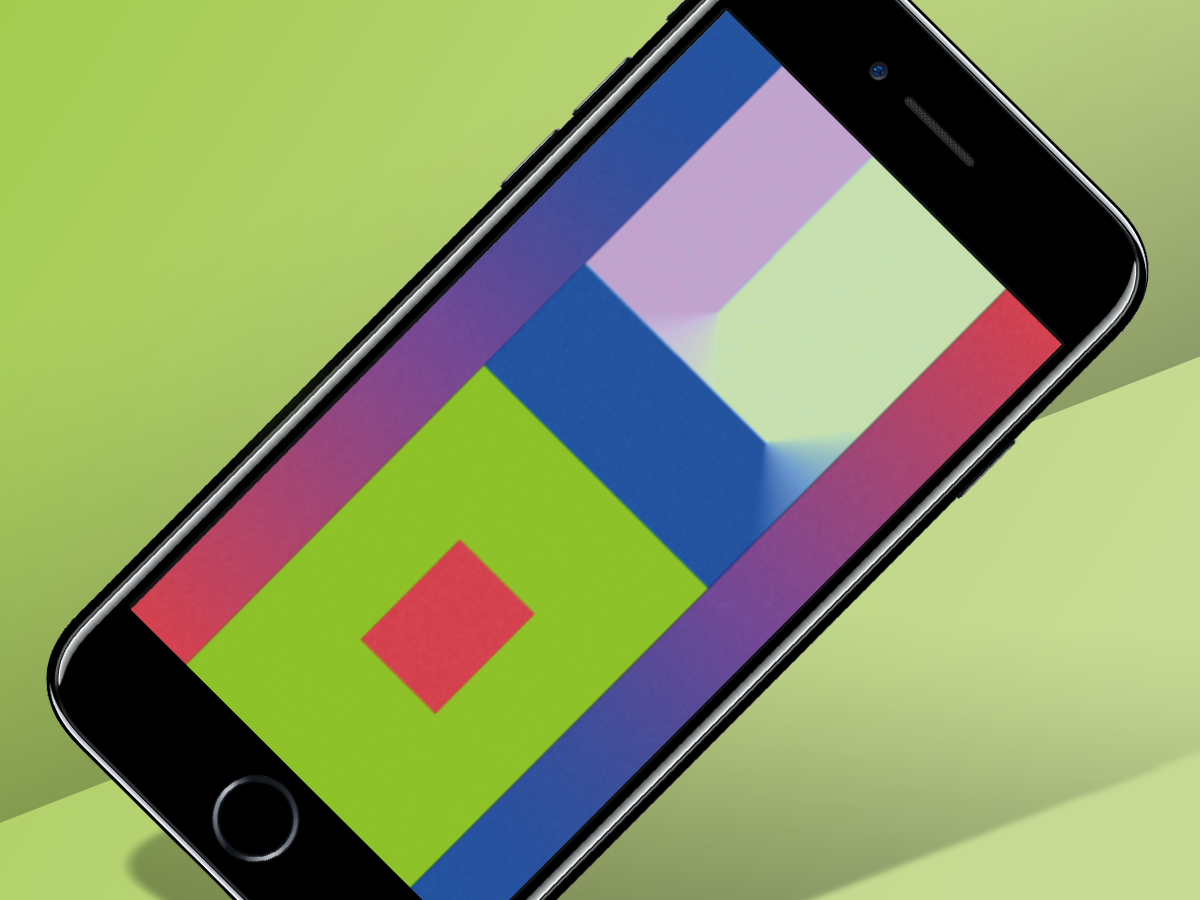 £29.99, rising to £38.99 (save £9)
Ambient pioneer Brian Eno always wanted his music to essentially be endless, and the sort of thing you could play in the background as audio wallpaper, or be transfixed by for any length of time you fancied. Reflection achieves all this on iOS and tvOS, endlessly remixing and reinterpreting itself as if directed by a tiny Eno in your Apple kit.
Infuse Pro 5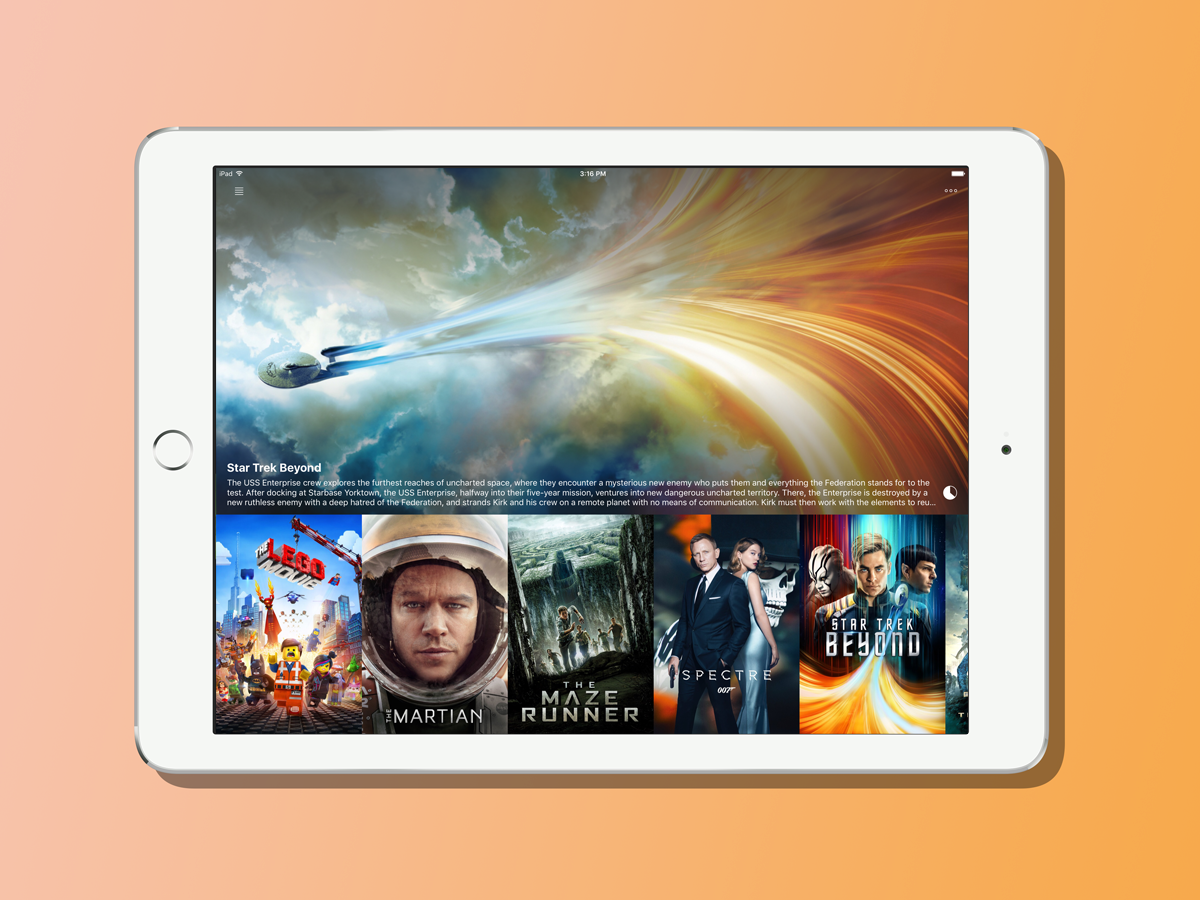 Now £12.99 (£3 increase)
Even the biggest iPad lacks the storage to house loads of digital video. Infuse Pro 5 gets around this limitation through streaming (and, when necessary, converting) video stored on massive local hard drives or in the cloud. It looks gorgeous, automatically grabs subtitles, syncs between devices, and has Split View support on iPad, so you can convince yourself you're working a bit while watching favourite shows.
Ulysses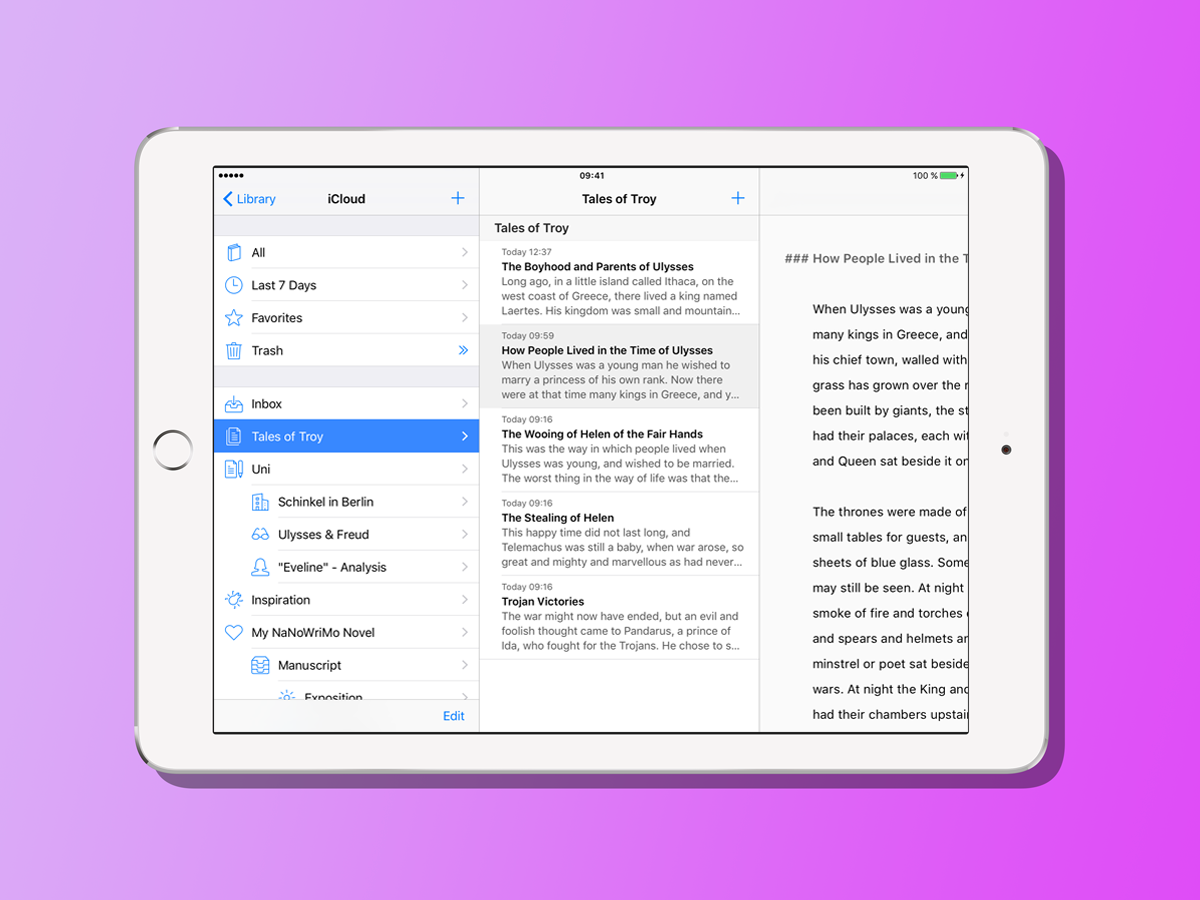 Now £23.99 (£5 increase)
The finest distraction-free writing app for iPad, Ulysses offers plenty of advantages beyond a lovely interface. It syncs notes over iCloud, works in Split View, supports iPad keyboard shortcuts, enables you to sort snippets however you like, and can output work in a variety of formats. Just the ticket for tapping out your next bestseller – or that grocery list you've been putting off since last week.
Walking Dead: The Game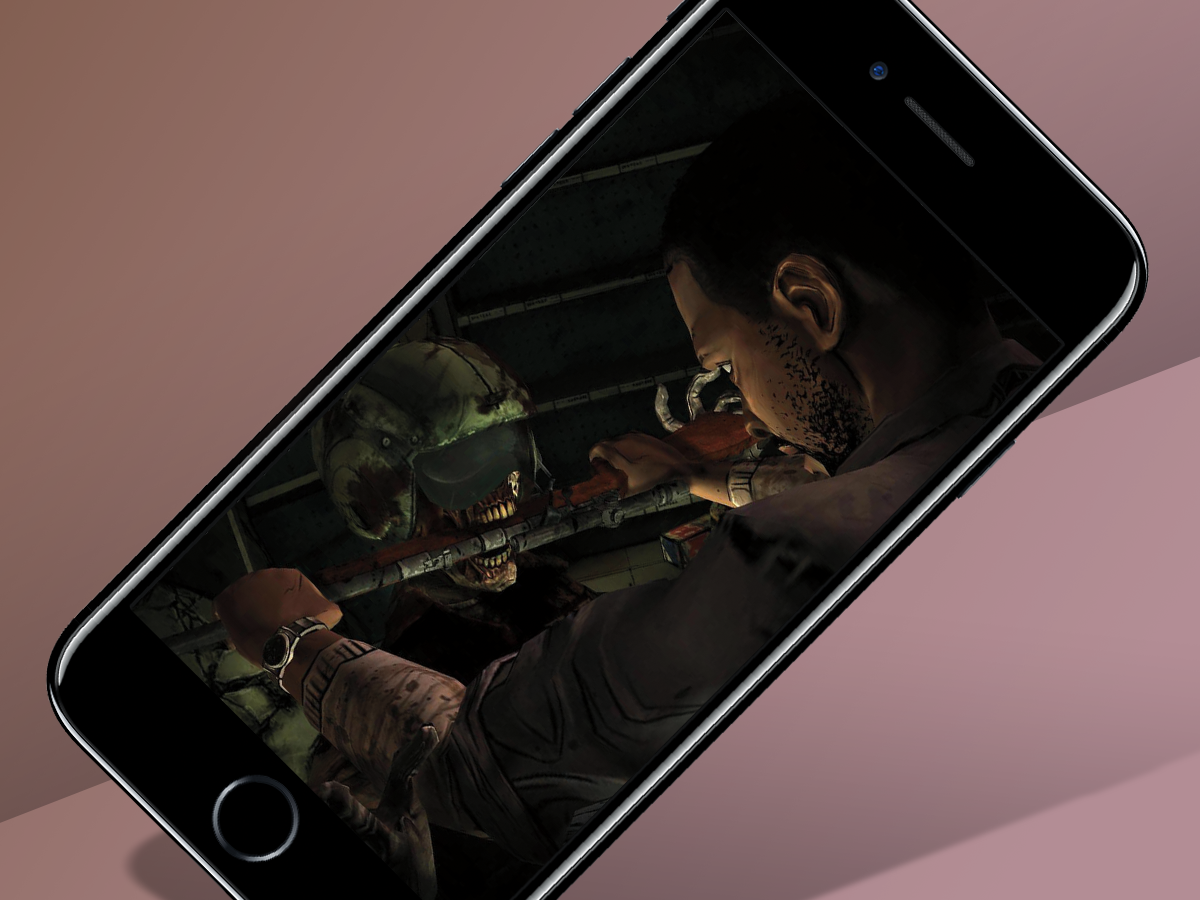 Free download, but savings on IAP of up to a fiver per episode pack
If you like your zombie action a bit more interactive than watching telly, Telltale's games are where it's at. Here, you adventure your way through a desolate world of snarly rotting folk trying to tear your face off, sometimes having to make gruesome decisions to survive. Still, buy all the episodes right now and you'll save a few coins – and if zombies take over in the real world, you'll have extra tiny projectiles to hurl at them. Win-win!
Download Walking Dead: The Game, Season 2 and A New Frontier
Tweetbot 4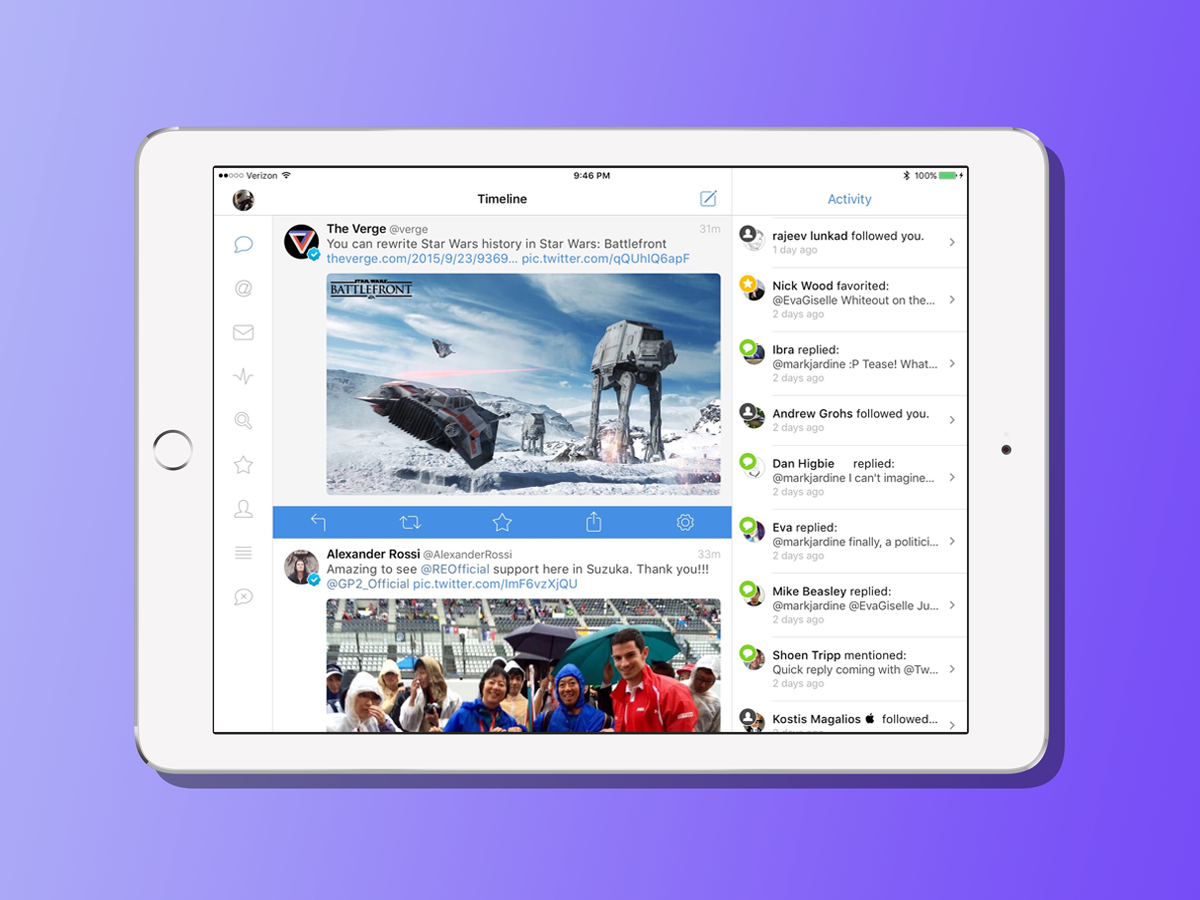 £7.99, rising to £9.99 (save £2)
It's not only high-end creative apps that are being hit by Apple's price rise – even the best Twitter app for iPhone's going to cost two quid more really soon. So grab it now to snap up an app that betters Twitter's own in every conceivable way, especially on iPad, with its internal split-screen mode.
Coda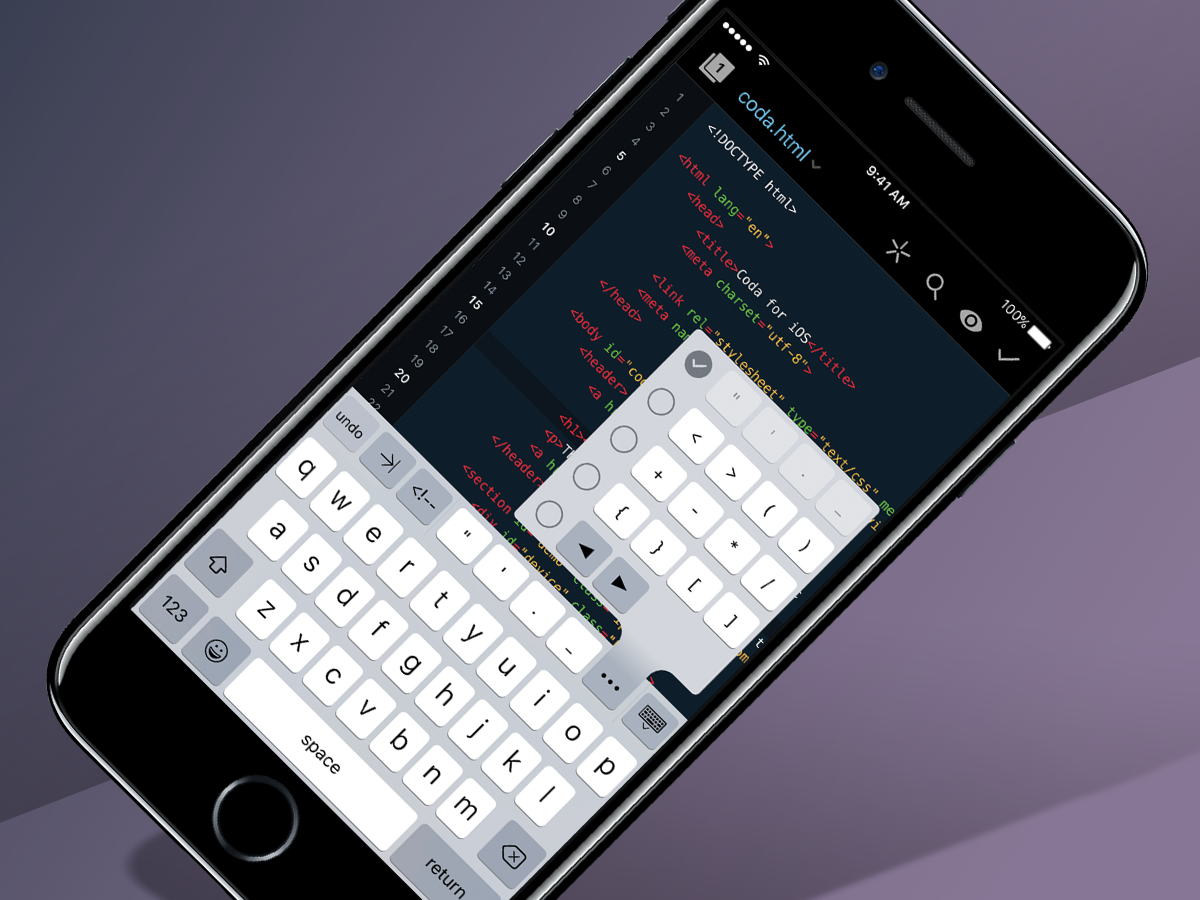 Now £23.99 (£5 increase)
Words aren't the only thing you can write on iOS – Coda gives you a snazzy mobile set-up for dealing with websites. You'd frankly be mad to start a new site from scratch, even on an iPad Pro, but this editor is perfect for fixing things when you're on a train and discover your blog's just exploded.
Geometry Wars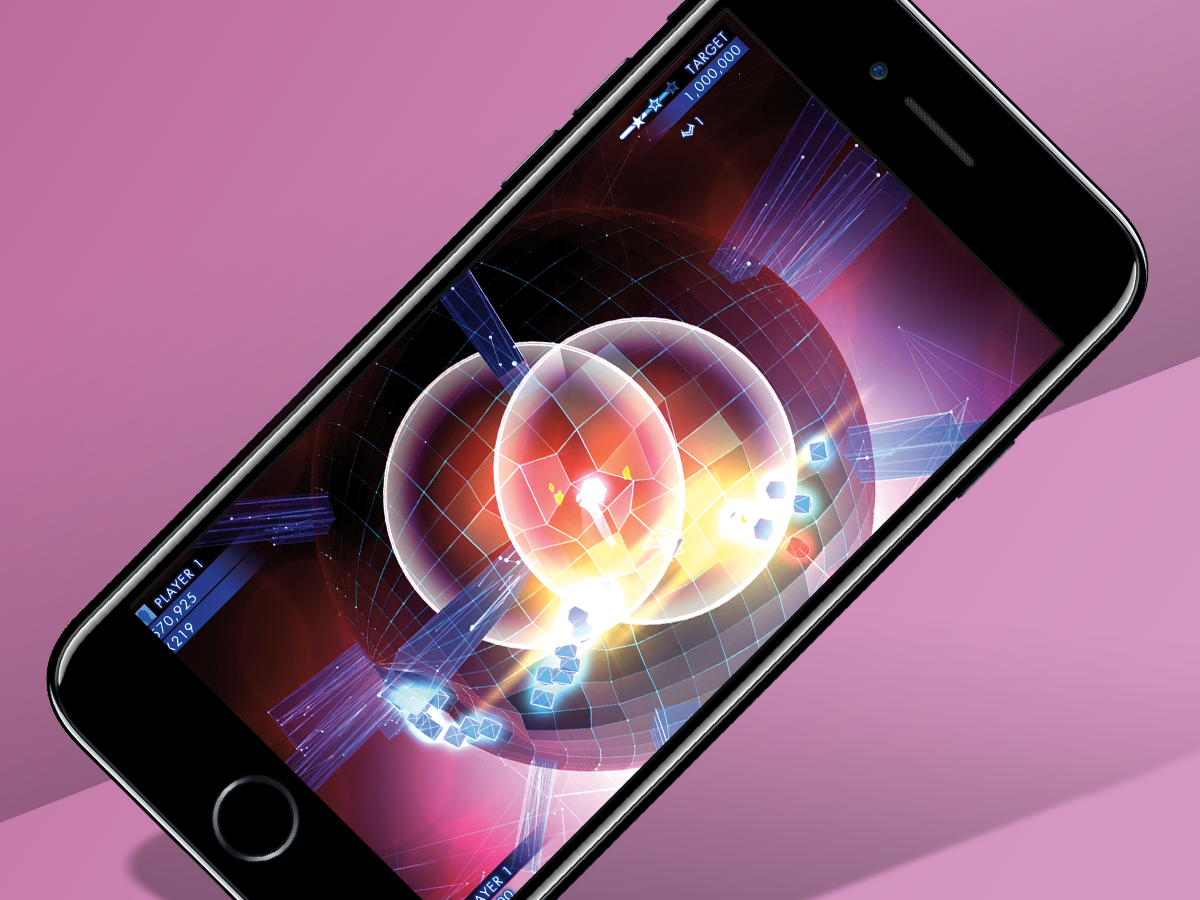 Now £9.99 (£2 increase)
Should everything get a bit too much, have some glorious downtime taking out your frustrations on swarms of neon blighters. PEW PEW! KA-BLAM! AND SO ON! This twin-stick shooter's glorious on any iOS device, has a clever split-screen mode on iPad Pro, and works wonderfully on Apple TV. A bargain at eight quid – but soon to be slightly less so at a tenner.
Duet Display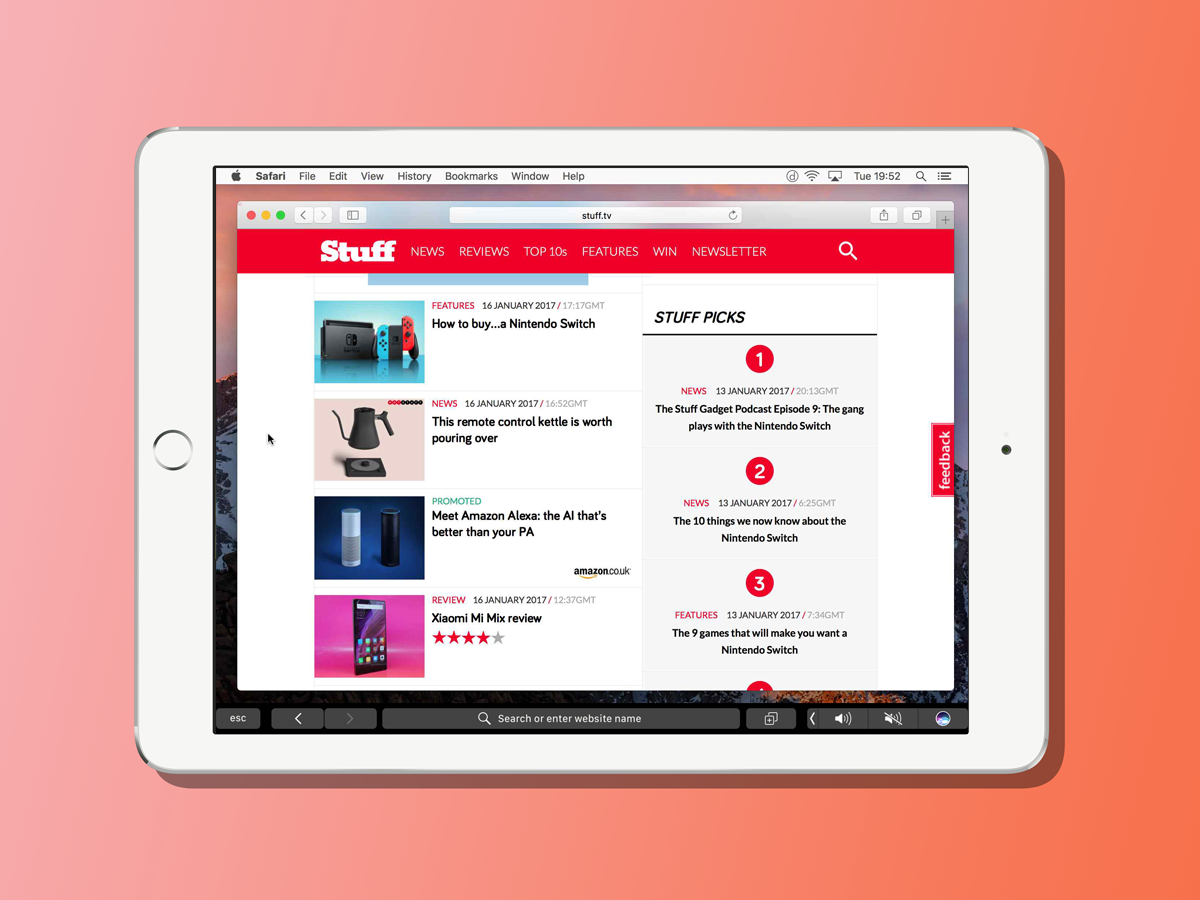 Now £9.99 (£2 increase)
Created by ex-Apple engineers, Duet Display transforms an iPhone or iPad connected by USB to a PC or Mac into a second display. Over Lightning, lag is almost non-existent, an there's an additional treat when using macOS Sierra 10.12.2+ – a virtual Touch Bar. So now you don't even need a new MacBook Pro, thereby saving you £1,749. Sort of. (Duet's also on sale, so will be £19.99 before long. Just buy it already.)
LumaFusion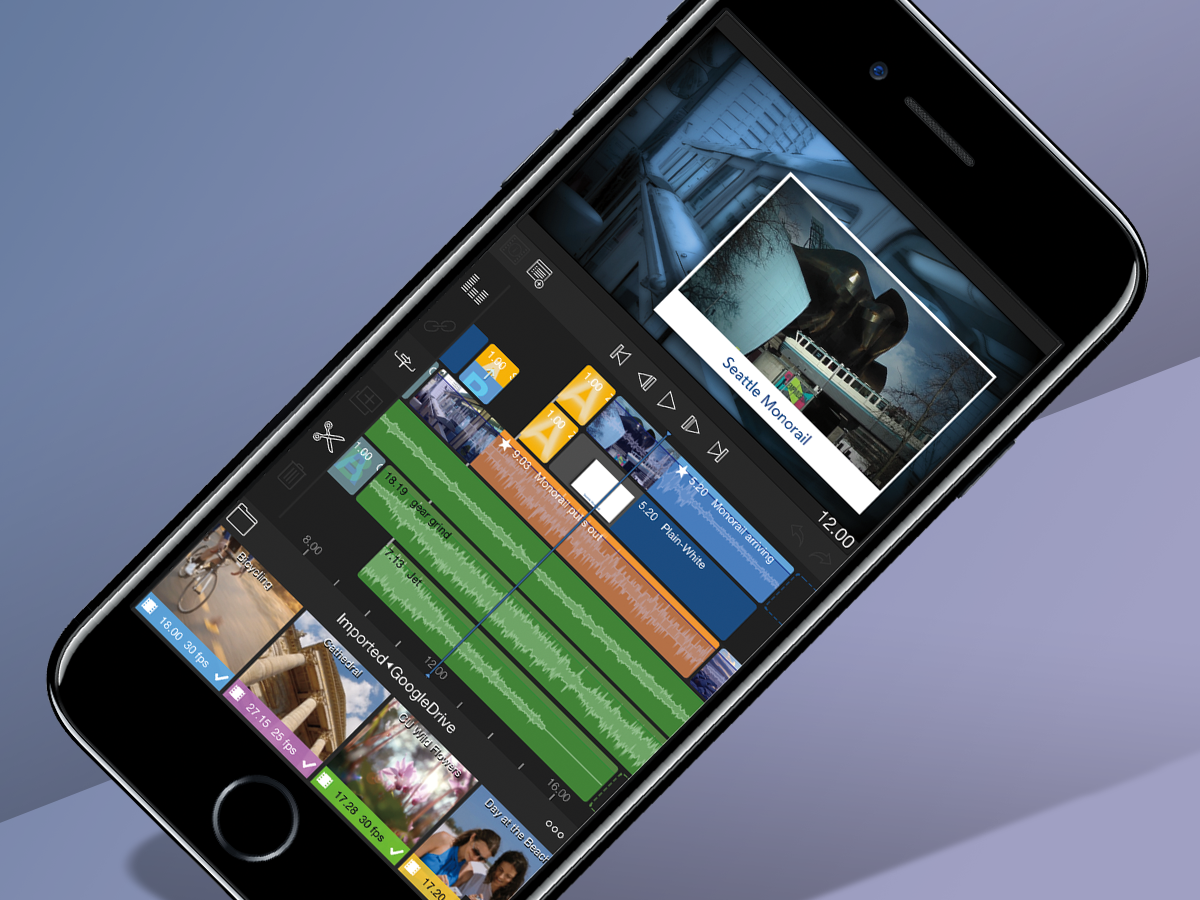 £29.99, rising to £38.99 (save £9)
Yes, you can download iMovie for free on your iPhone or iPad, but it's a bit 'my first video editor'. If you hanker for something more, LumaFusion fires loads of power at your fingertips – plenty of tracks; superb editing; loads of transitions – while providing the kind of immediacy and efficiency essential for mobile video editing.
Korg Gadget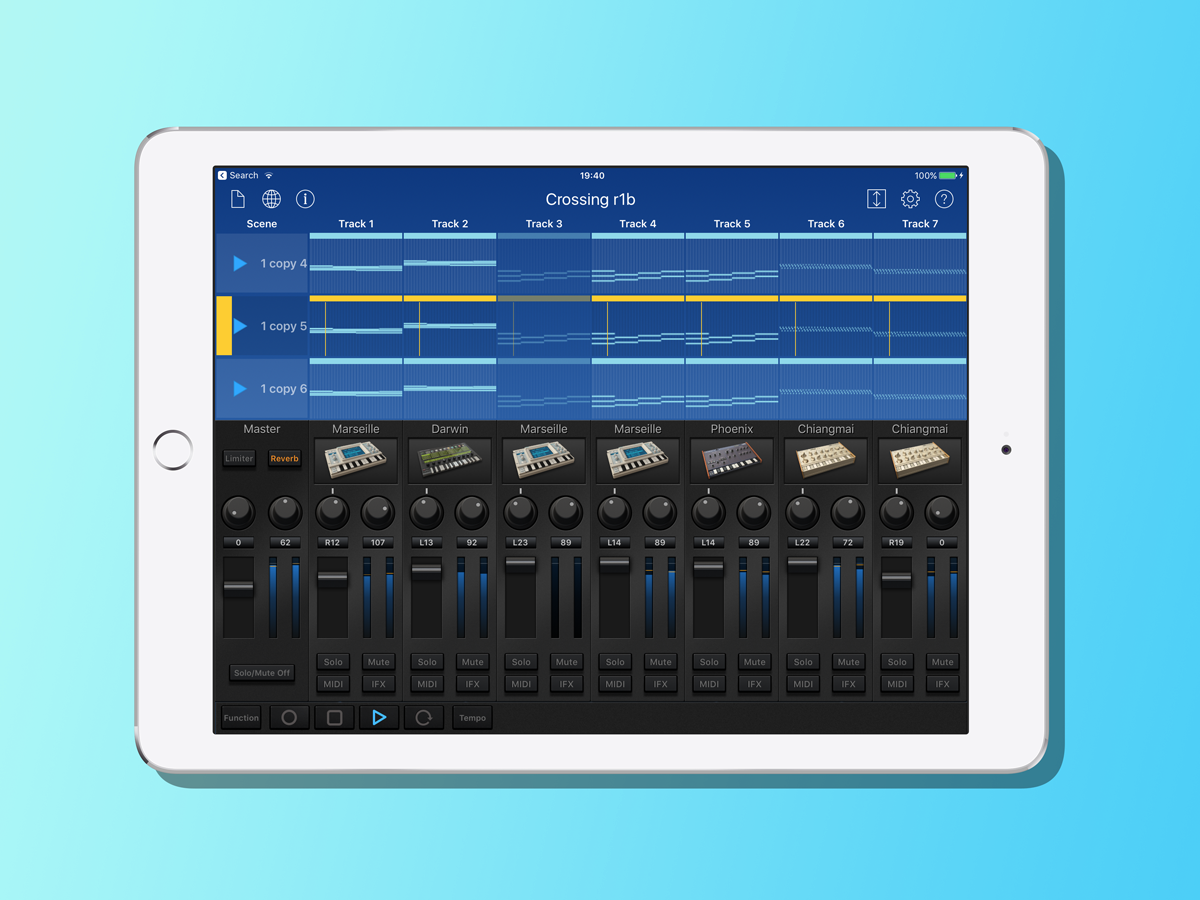 Now £38.99 (£9 increase)
We just won't shut up about Korg Gadget, and that's because it's the best mobile music app around. This collection of tiny synths, mini mixing desk, and superb sequencer will quickly transform you into a mobile electronic music megastar. Probably. Also, since IAPs are going up in price, too, grab the add-on synths sooner rather than later for extra savings.