Apple iPhone 12 vs Mini vs Pro vs Pro Max: Which should you buy?
Another year, an even larger iPhone line - here's the rundown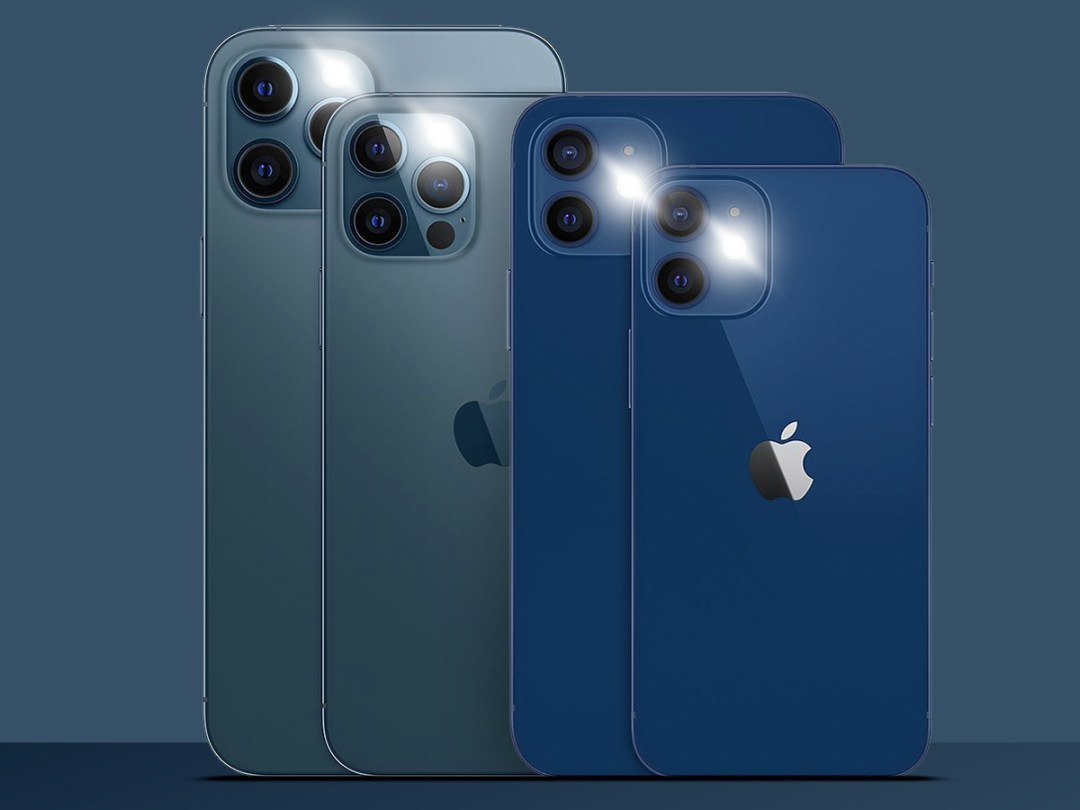 Apple just took the wraps off of the iPhone 12 line, and this time around there are four different models to choose from.
Fans of smaller handsets have the new iPhone 12 Mini to consider, while the iPhone 12 and iPhone 12 Pro are both the same size – albeit with some feature and materials differences. Meanwhile, the iPhone 12 Pro Max is the top dog in terms of screen size and perks.
If you are thinking about upgrading, which iPhone 12 is best suited for you? Here's a look at how the four versions compare, category by category.
Design: Four of a kind (kind of)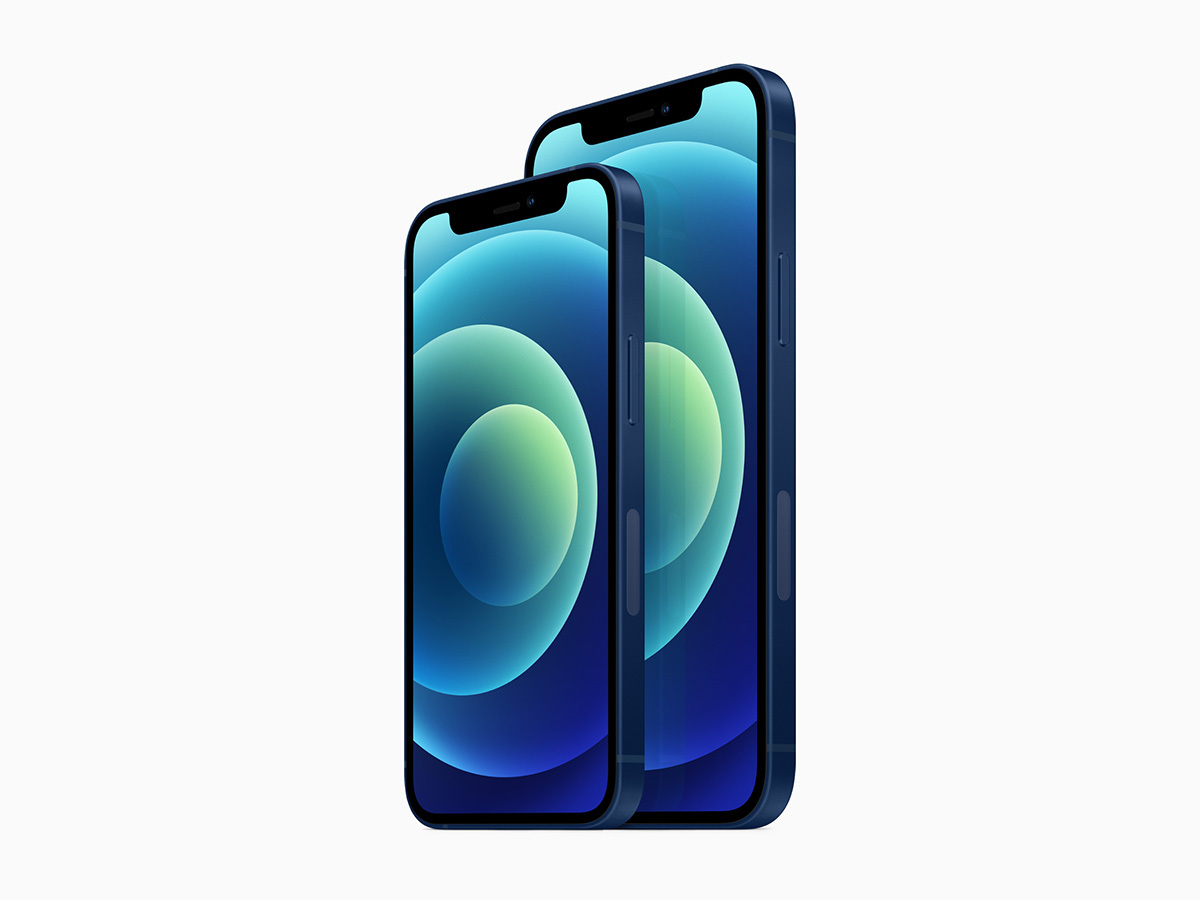 All four iPhone 12 models share an overall design philosophy that merges the familiar iPhone 11 look with the flattened sides of the latest iPad Pro tablets and the iPhone 5 from way back when.
The iPhone 12 and iPhone 12 Mini have an aluminium frame and come in five colour options: black, white, blue, green, and (Product)RED. Meanwhile, the iPhone 12 Pro and 12 Pro Max have stainless steel on the frame and come in gold, silver, graphite, and Pacific Blue.
All four are also outfitted with Apple and Corning's new Ceramic Shield ceramic-infused glass screen covering, which is claimed to be four times stronger in drop tests compared to the iPhone 11 line.
Screen: OLED all around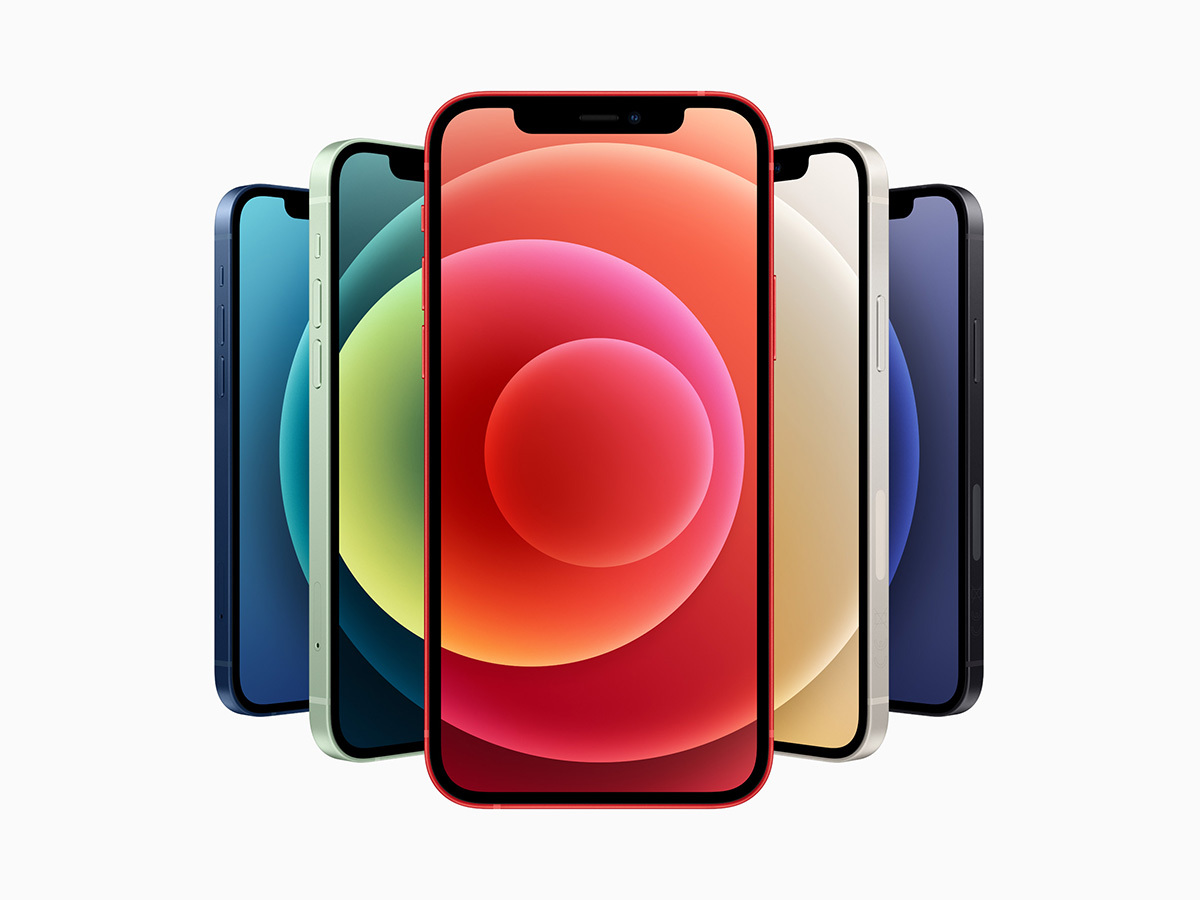 Finally, finally we can stop talking about low-resolution core iPhone screens. Now, all four models have OLED Super Retina XDR screens that land at a similar pixel-per-inch (PPI) account, with varying resolution marks based on the size of the display.
The iPhone 12 Mini has a 5.4in 2340×1080 display, with the iPhone 12 bumping up to 6.1in at 2532×1170. Both advertise a typical max brightness level of 625 nits, or up to 1200 nits HDR max brightness. The 6.1in iPhone 12 Pro hits the same resolution mark as the standard 12, while the iPhone 12 Pro Max is the largest of the bunch at 6.7in and 2778×1284 resolution. Both Pro models have a typical max brightness of 800 nits, or 1200 nits HDR.
Camera: The Pro (and Pro Max) difference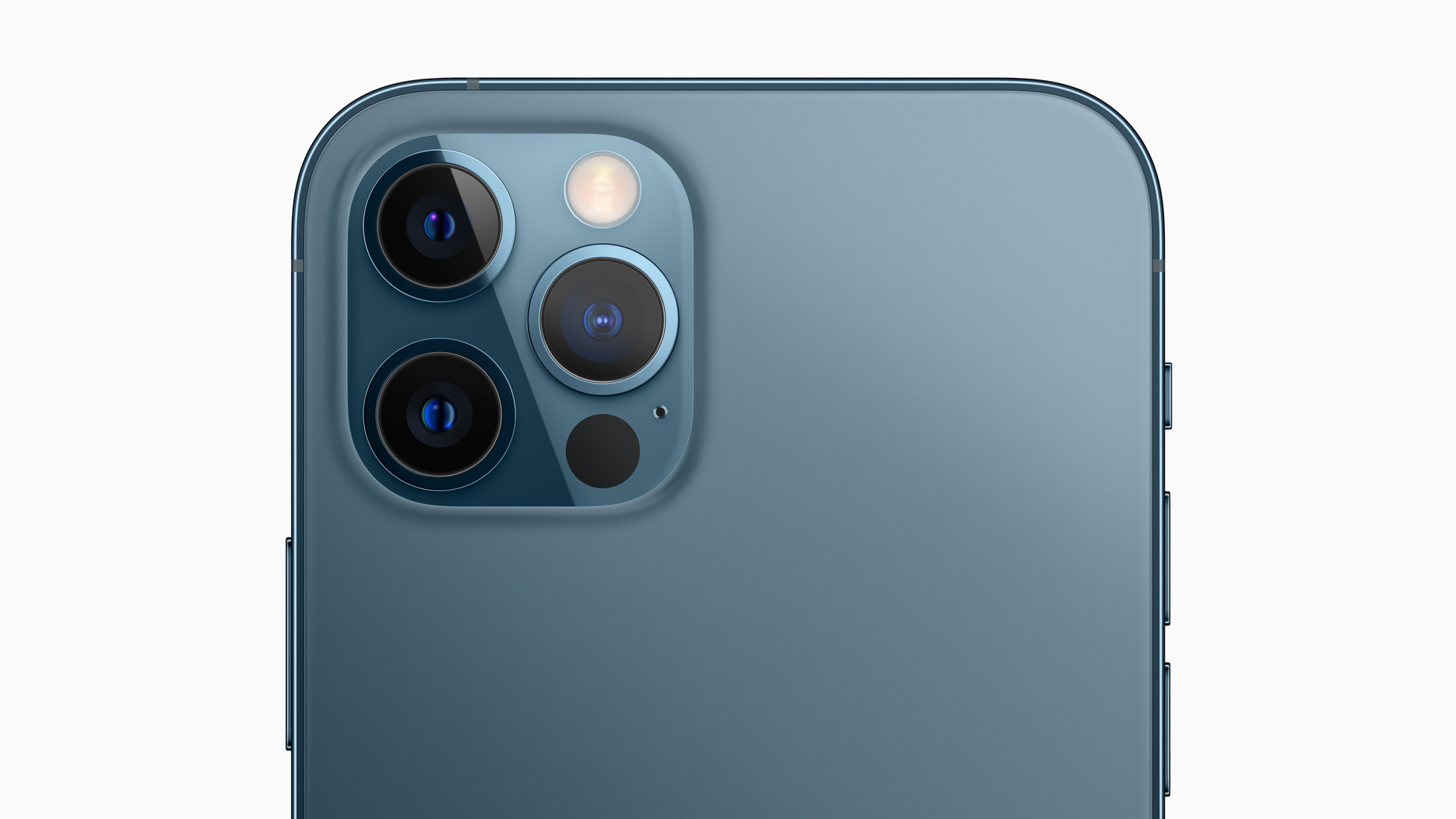 Specs-wise, these iPhones don't seem too different from the comparable iPhone 11 models, but there's more to it than that. The iPhone 12 and 12 Mini models both have a pair of 12-megapixel back cameras, one standard wide-angle and the other ultra-wide, while the Pro and Pro Max editions add a third telephoto camera into the mix.
But those Pro models also have a LiDAR depth sensor on the back, which boosts augmented reality apps and is said to improve nighttime shooting too. Low light performance seems to be a big focus this time around across the board, and especially on the Pro phones.
Also, the iPhone 12 Pro Max actually has some slight advantages over the smaller iPhone 12 Pro model, hitting 2.5x optical zoom vs. 2x on the Pro, with 5x optical zoom range compared to 4x on the Pro. The Pro Max's sensor-shift optical image stabilisation is more advanced than the dual optical image stabilisation on the Pro.
All of the iPhone 12 models have a single 12MP front-facing TrueDepth camera for Face ID security, Animoji, and other fun effects.
Performance: Bionic-boosted
All four iPhone 12 models are well equipped with Apple's new A14 Bionic processor, and while there might be slight RAM differences between them (we don't know for sure yet), we imagine performance benchmarks will be comparable.
Apple's A13 chip from last year's phone is still the most powerful smartphone processor around, and this 5nm chip is even faster. Apple suggests that it's up to 50% faster in both CPU and GPU performance than any other phone chip out there, with a Neural Engine that's up to 70% faster than the last one. In short: expect super-smooth performance no matter which iPhone 12 you choose.
Battery and perks: Larger lasts longer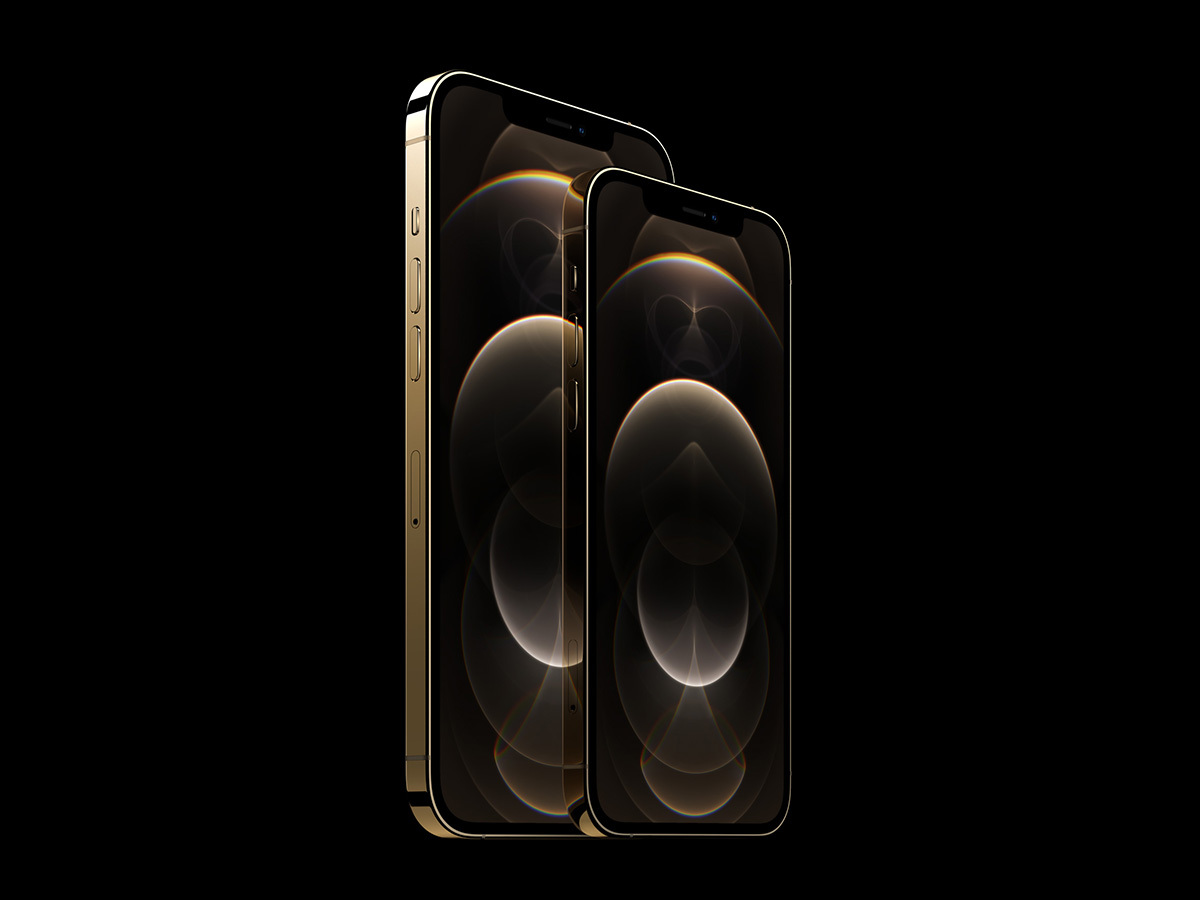 While we don't have precise capacity details yet, it's clear from Apple's own information that the larger the iPhone, the longer it's likely to last. The iPhone 12 Mini offers up to 15 hours of video playback, while the iPhone 12 and 12 Pro both say 17 hours – and the Pro Max suggests a stellar 20 hours of video playback.
All of the models support Qi wireless charging, as before, but they also support Apple's new MagSafe adapter for twice the charging speed. There are other MagSafe accessories, too, such as a wallet attachment, docks, and potential more on the horizon. It's a neat little value-add that rival smartphones can't claim.
Of course, 5G is arguably the biggest part of Apple's iPhone 12 push, and all four models support it. In the States, you'll get support for sub-6Ghz and Verizon's mmWave varieties of 5G connectivity, rather than having separate models for the varying networks.
While the iPhone 12 and iPhone 12 Mini stick with the same 64GB storage mark in the base models, the iPhone 12 Pro and 12 Pro Max have both doubled that figure to hit 128GB. You can get 128GB and 256GB models for the iPhone 12 and Mini, while the Pro and Pro Max offer 256GB and 512GB capacity options. None support expandable storage, as ever.
Initial verdict: The fab four?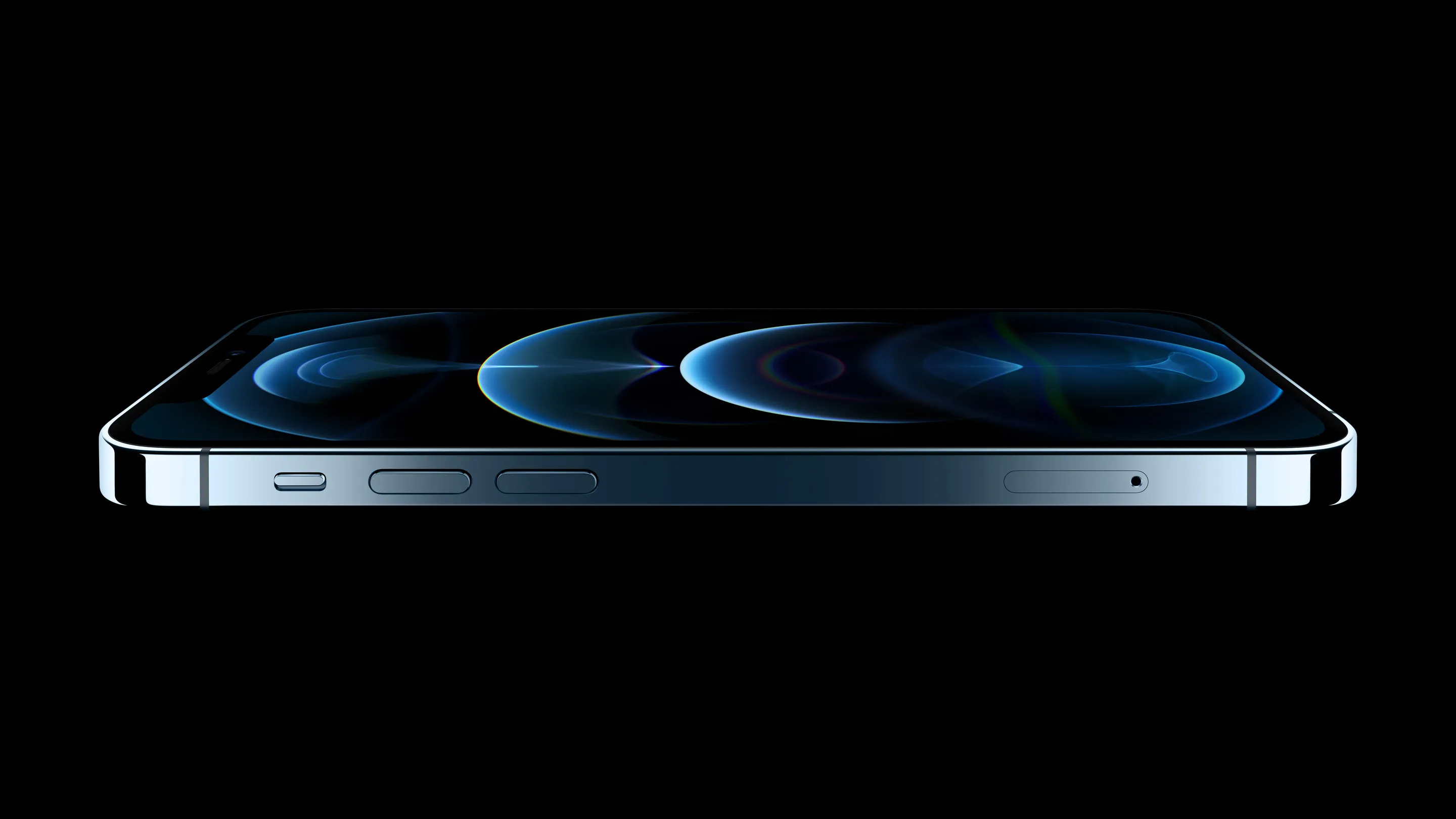 With the entry-level models no longer packing low-resolution screens, it seems as though all of the iPhone 12 versions are pretty well-equipped, top-tier handsets. On the surface, there are no obvious weaknesses with the iPhone 12 or iPhone 12 Mini, so if you're looking for a capable iPhone that doesn't near a four-figure price point, decide based on size.
Meanwhile, the iPhone 12 Pro and Pro Max aim to make their case based on more premium, glossier materials, along with more extensive camera capabilities, double the starter storage, and a higher-capacity option. And if you simply want the largest iPhone and don't mind paying for it, then obviously the iPhone 12 Pro Max is that.
The iPhone 12 (£799) and iPhone 12 Pro (£999) will release on 23 October, with pre-orders beginning this Friday, while the iPhone 12 Mini (£699) and iPhone 12 Pro Max (£1,099) will release on 13 November. Stay tuned for our full reviews, along with an update to this early comparison.
iPhone 12 vs Mini vs Pro vs Pro Max: Specs
Apple iPhone 12 Mini
Screen: 5.4in OLED, 2340×1080 (476ppi)
Rear cam: 12MP wide-angle, 12MP ultra wide-angle
Front cam: 12MP
Video: 4K @ 60fps; slo-mo 1080p @ 240fps
Processor: A14 Bionic chip
Storage: 64GB, 128GB, 256GB
Wireless charging: Yes
Waterproof: Yes (IP68)
Battery: 15 hours (video)
Colours: Black, White, Blue, Green, (Product)Red
Dimensions: 131.5 x 64.2 x 7.4 mm; 133g
Price (GBP): from £699
Apple iPhone 12
Screen: 6.1in OLED, 2532×1170 (460ppi)
Rear cam: 12MP wide-angle, 12MP ultra wide-angle
Front cam: 12MP
Video: 4K @ 60fps; slo-mo 1080p @ 240fps
Processor: A14 Bionic chip
Storage: 64GB, 128GB, 256GB
Wireless charging: Yes
Waterproof: Yes (IP68)
Battery: 17 hours (video)
Colours: Black, White, Blue, Green, (Product)Red
Dimensions: 146.7 x 71.5 x 7.4 mm; 162g
Price (GBP): from £799
Apple iPhone 12 Pro
Screen: 6.1in OLED, 2532×1170 (460ppi)
Rear cam: 12MP wide-angle, 12MP ultra wide-angle, 12MP telephoto, LiDAR
Front cam: 12MP
Video: 4K @ 60fps; slo-mo 1080p @ 240fps
Processor: A14 Bionic chip
Storage: 128GB, 256GB, 512GB
Wireless charging: Yes
Waterproof: Yes (IP68)
Battery: 17 hours (video)
Colours: Graphite, Silver, Gold, Pacific Blue
Dimensions: 146.7 x 71.5 x 7.4 mm; 187g
Price (GBP): from £999
Apple iPhone 12 Pro Max
Screen: 6.7in OLED, 2778×1284 (458ppi)
Rear cam: 12MP wide-angle, 12MP ultra wide-angle, 12MP telephoto, LiDAR
Front cam: 12MP
Video: 4K @ 60fps; slo-mo 1080p @ 240fps
Processor: A14 Bionic chip
Storage: 128GB, 256GB, 512GB
Wireless charging: Yes
Waterproof: Yes (IP68)
Battery: 20 hours (video)
Colours: Graphite, Silver, Gold, Pacific Blue
Dimensions: 160.8 x 78.1 x 7.4 mm; 226g
Price (GBP): from £1,099