Apple iPad Mini 6 vs iPad Mini (2019): what's the difference?
Should you swap your tiny tablet for Apple's latest slate?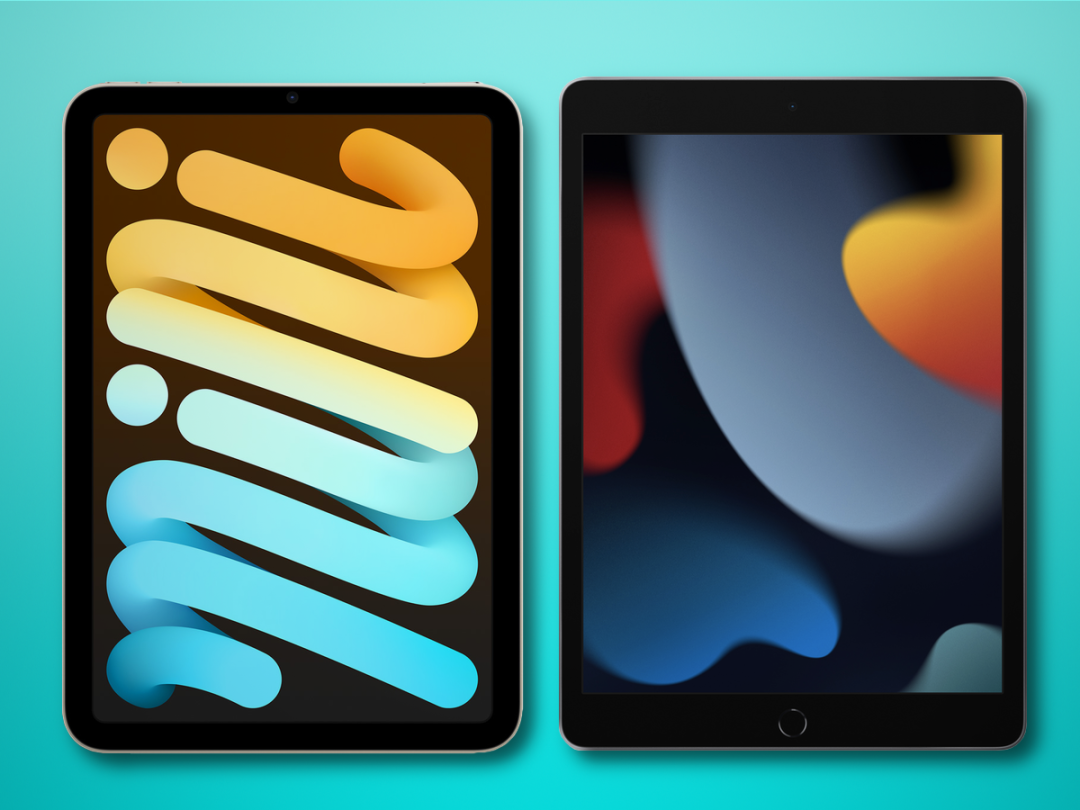 A lot can change in two years. Take the iPad Mini: when the last edition launched in 2019, it was a more portable take on the familiar Apple tablet. It was lightweight, fast and fun to play with, even if its design felt dated.
Fast-forward to 2021 and the iPad Mini has transformed itself from solid small performer to satchel-friendly super slate. Streamlined, supercharged and shipped with support for the second-gen Apple Pencil, it's now every bit the mini-me to Apple's iPad Air.
Want the lowdown on what's changed? From shell to cells, we've combed through the respective spec sheets to highlight all that's new about the iPad Mini 6 – and whether it's worth reaching for your wallet to upgrade.
Design & build: bezels and buttons be gone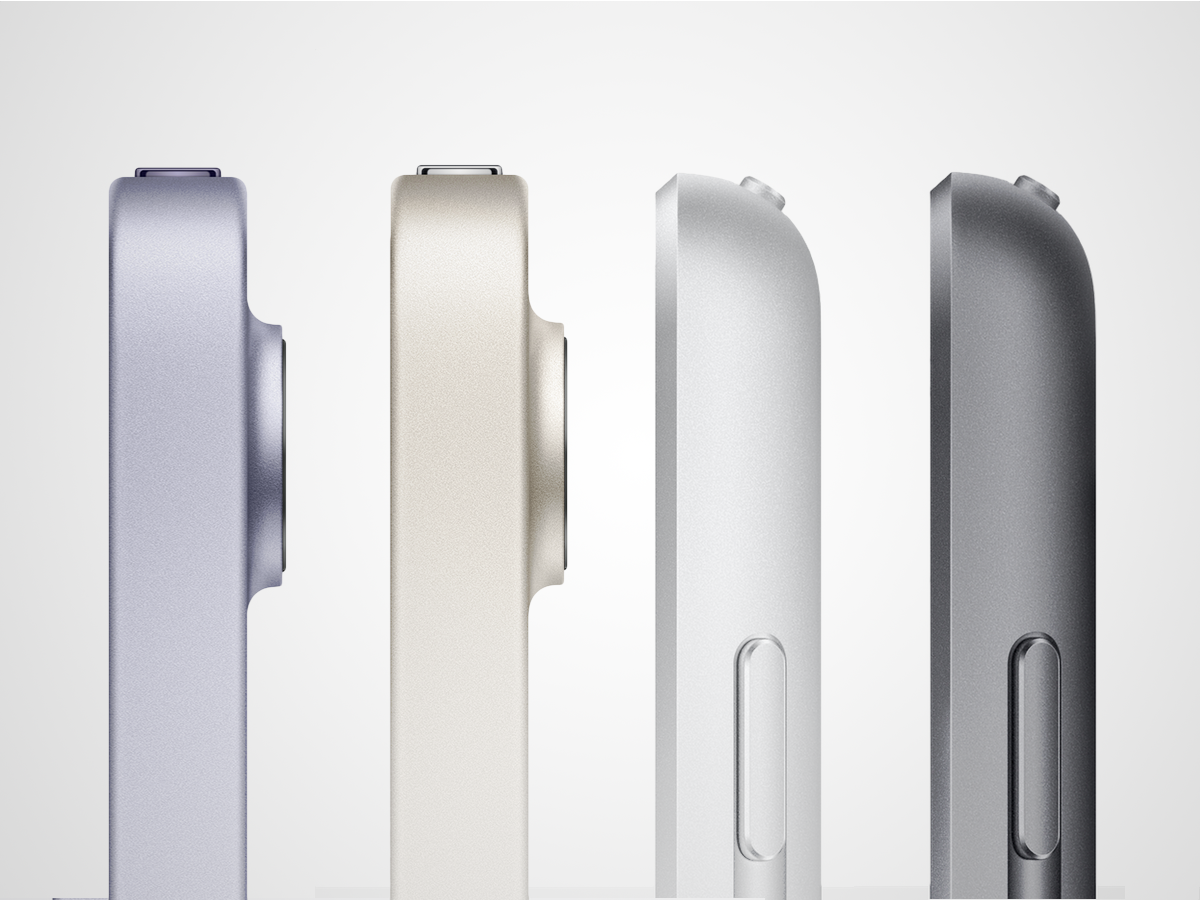 By all accounts, the iPad Mini was overdue an upgrade. The 2019 edition shipped with an inoffensive but overly familiar shell, with chunky bezels top and bottom. It looked out of date long before the revamped iPad Air arrived in 2020 to make it seem only more outmoded.
Apple got the message: the iPad Mini 6 has been resolutely spruced. With flat-panel back and sides crafted from 100% recycled aluminium, the updated design slips neatly into the Apple line-up alongside the latest iPhone, iPad and iMac devices.
Banished are those beefy bezels, in favour of a neater uniform frame around the display. And the screen is now the only thing you'll find on the front of the device: gone too is the home button, with Touch ID relocated to the power button on the size. The effect is to streamline the entire tablet's appearance, something which should be helped by the fact that the iPad Mini 6 is some 7.8mm shorter and 7.5g lighter than the iPad Mini (2019). It's also 0.2mm thicker, but that probably won't be noticeable in the real world.
Overall, the revamped iPad Mini's all-screen approach should reintroduce some of the magic missing from its predecessor.
Display & audio: little but bigger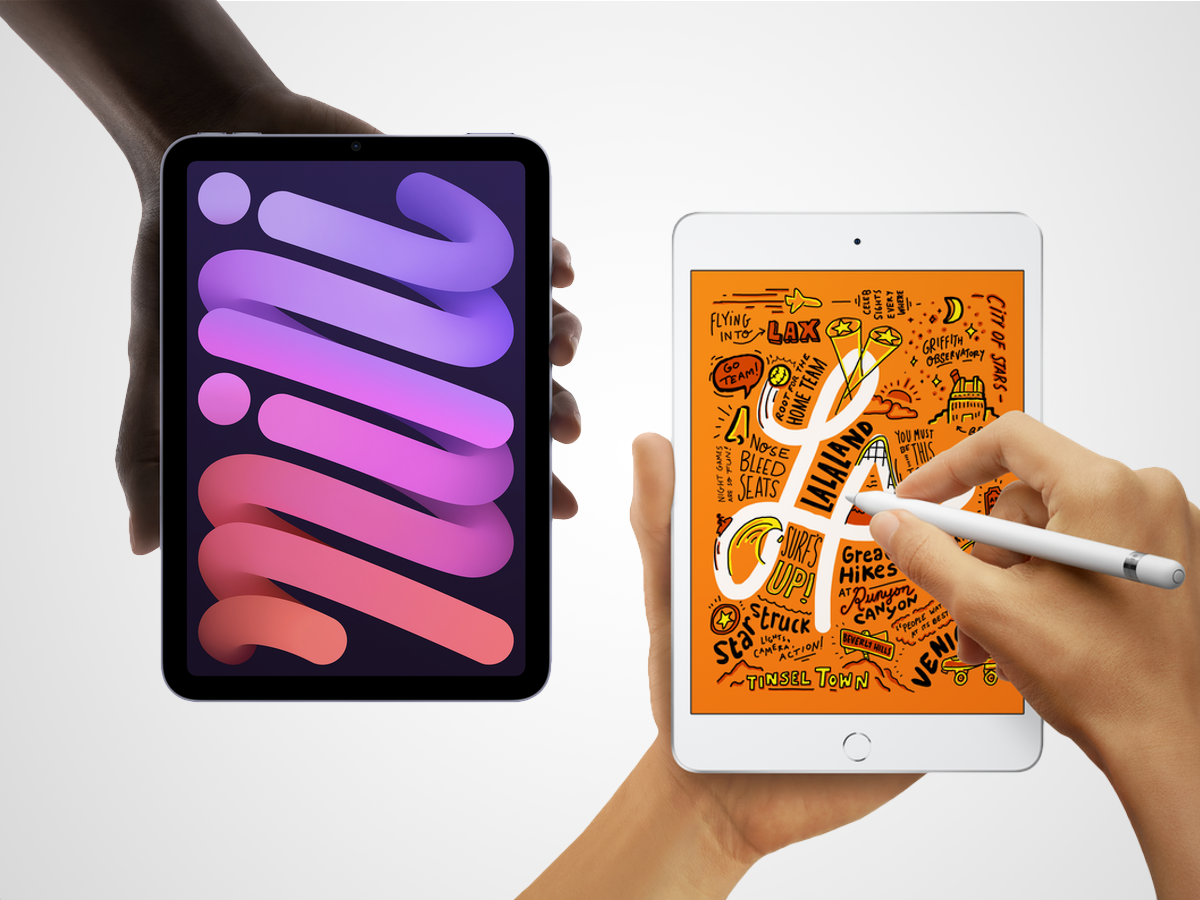 Those trimmed bezels also unlock another boon. Despite the ever-so-slight shrinkage of the tablet's chassis, the iPad Mini's display has actually grown. The iPad Mini 6 features an 8.3in Liquid Retina panel – a not insignificant increase of 0.4in from the 7.9in screen seen on the iPad Mini (2019).
The expanded diagonal should offer just that little bit extra touchscreen real estate to play with. This should be handy when doodling with the second-gen Apple Pencil (which is slightly slicker than the first-gen Pencil supported by the previous iPad Mini).
Other specs remain pretty consistent, which is no bad thing given how excellent the display on the iPad Mini (2019) was. So you still get True Tone, wide colour and decent 500 nits brightness. To keep things crisp and sharp, Apple has boosted the resolution of the LED panel to 2266×1488, which equates to the same pixel density of 326ppi when spread over the additional area.
As for audio, those of a binge-watching disposition will be pleased to hear that Apple has finally solved the single-sided sound issue suffered by every previous iPad Mini model. Aping the iPad Air (2020), the iPad Mini 6 ships with stereo speakers on both its top edge and its bottom. So when you turn the tablet to landscape, you get a true stereo effect fired at you from either end.
Cameras: ace for faces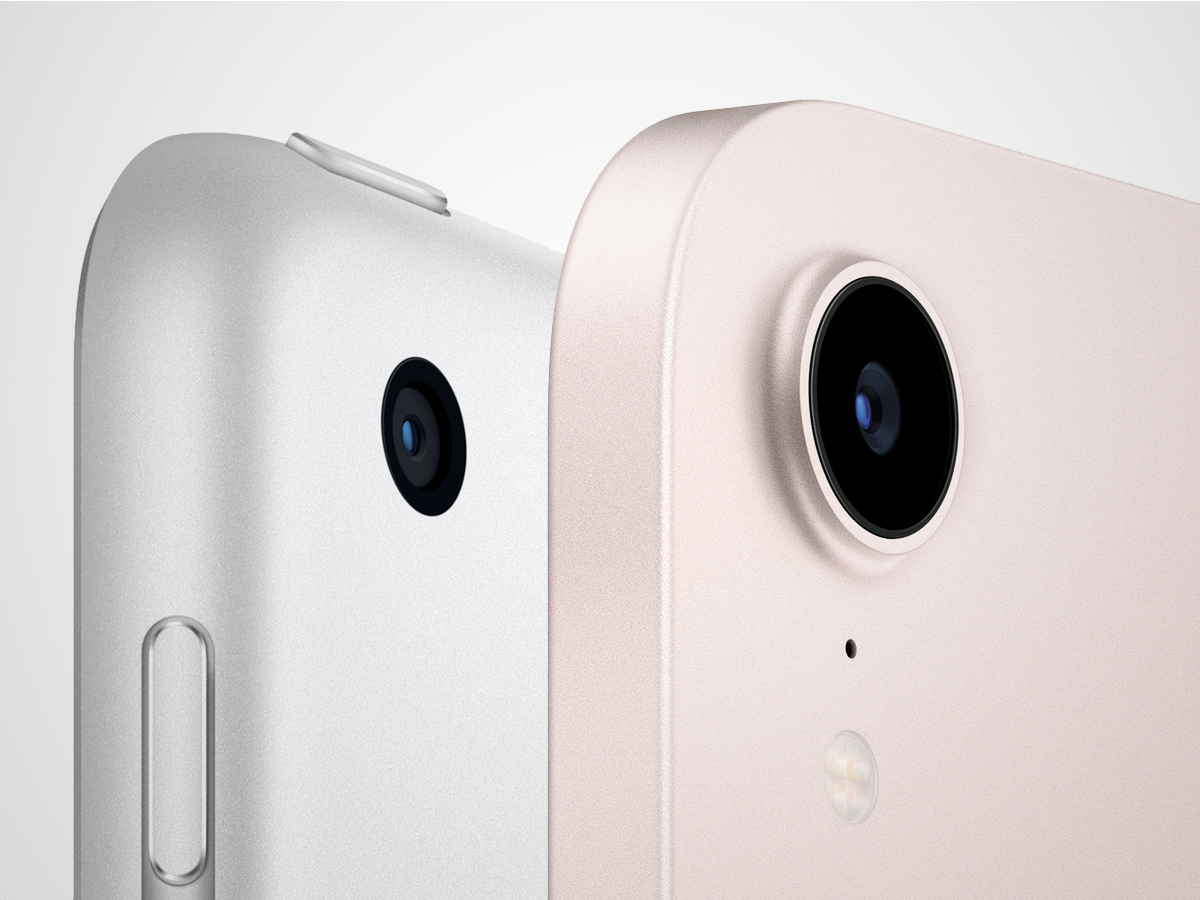 It's easy to dismiss tablet cameras as superfluous extras, but they can come in handy for quick snaps, scanning documents or for interacting with augmented reality apps. And the front-facing lens will always be useful for video calls, especially in an era of Zoom domination.
Apple knows this, which is why the cameras on the iPad Mini 6 have been boosted substantially. The iPad Mini (2019) featured sensors that were simply average: the 8MP main camera was adequate at best, while the front-facing 7MP FaceTime camera was just fine. For the iPad Mini 6, both resolutions are ramped up to 12MP.
Facing the user is a 12MP ultra-wide camera. It can shoot 1080p footage at a smooth 60fps and, perhaps more importantly, its 122-degree field of view is better placed to frame video calls – especially when paired with Apple's Centre Stage smarts, which intelligently detect faces and zoom to keep them in the frame (similar to the effect deployed on Facebook's Portal devices).
Round the back, the upgraded 12MP wide-angle rear snapper no longer sits flush with the case, sticking out ever so slightly from the otherwise flat panel. The trade-off? A larger f/1.8 aperture, which should enhance low-light performance and offer greater depth of field flexibility – especially when recording 4K footage at up to 60fps. Plus a new image signal processor promises to deliver improved detail through Smart HDR.
The iPad Mini 6 won't (and probably shouldn't) replace the camera kit on your smartphone, but it represents a serious step up from the shooting hardware on the 2019 model.
Performance & battery: small but mighty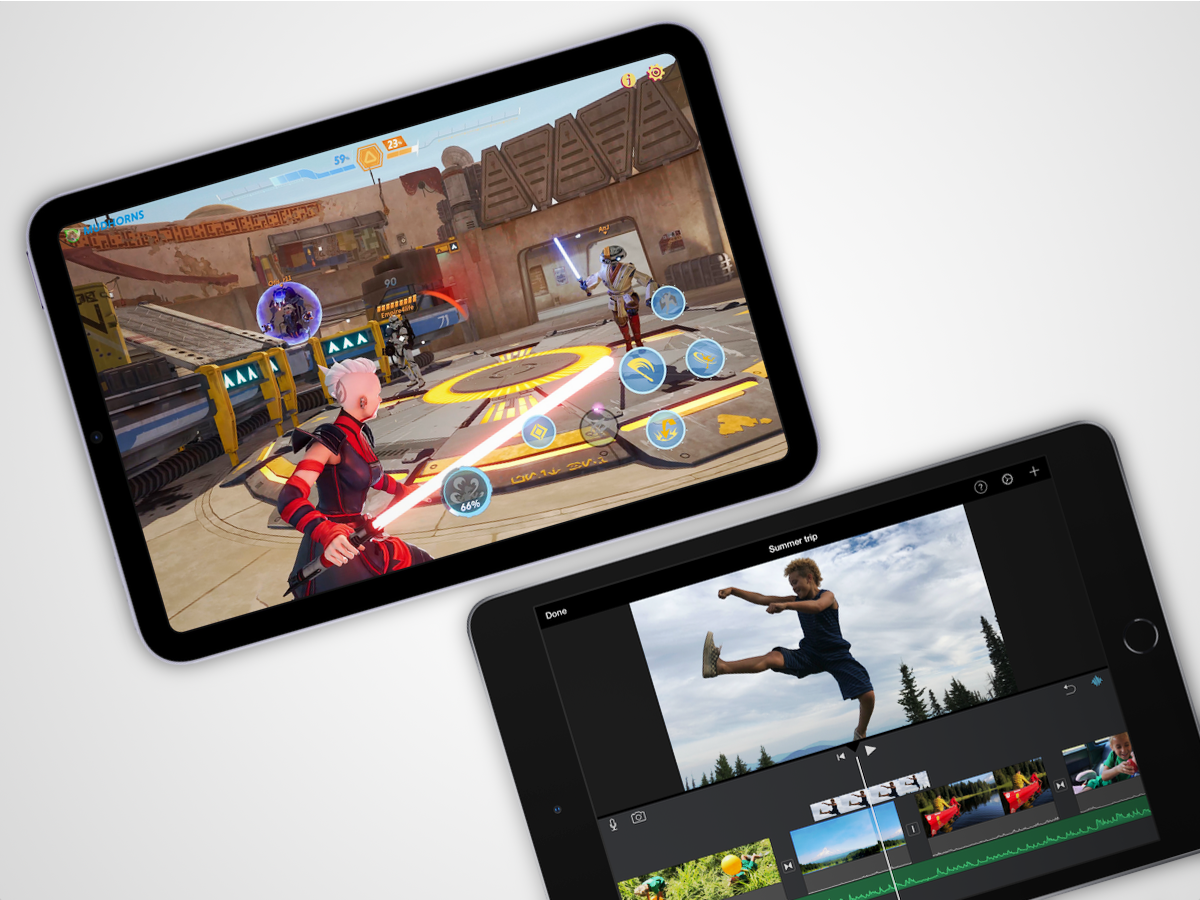 The previous iPad Mini was no slouch. Equipped with Apple's A12 chip (the same one seen in the iPhone XS), it was more than capable of keeping up with the latest games and creative apps. With 3GB RAM squeezed inside, multi-tasking wasn't a problem either.
Many – including us – thought Apple might bring the iPad Mini up to date with the A14 Bionic processor used by the iPhone 12 and iPad Air (2020). This would've given it performance more than good enough to handle demanding tasks in 2021. Instead, Apple went ahead and stuck the brand-new A15 Bionic chip inside. Yes, the very same one used by the iPhone 13.
Apple hasn't disclosed the RAM stats for the iPad Mini 6. But with the A15 on-board, you can bet that performance will be blisteringly quick. In fact, it makes the iPad Mini 6 Apple's most powerful slate after the M1-powered iPad Pro models – and cements its position as a small but properly mighty tablet. With a six-core CPU and five-core GPU, it certainly shouldn't be troubled by graphics-heavy games, while the 16-core Neural Engine should do plenty to enhance machine learning smarts.
Apple also reckons the new processor setup is more efficient, promising the usual 'all-day battery life'. It hasn't published detailed cell capacity stats, but the quoted longevity figures remain the same as for the iPad Mini (2019): up to 10 hours of Wi-Fi web browsing. Given the increase in screen size and processor power, that consistency is impressive. Whether it's realistic will have to wait for our full review.
Features & tweaks: connect more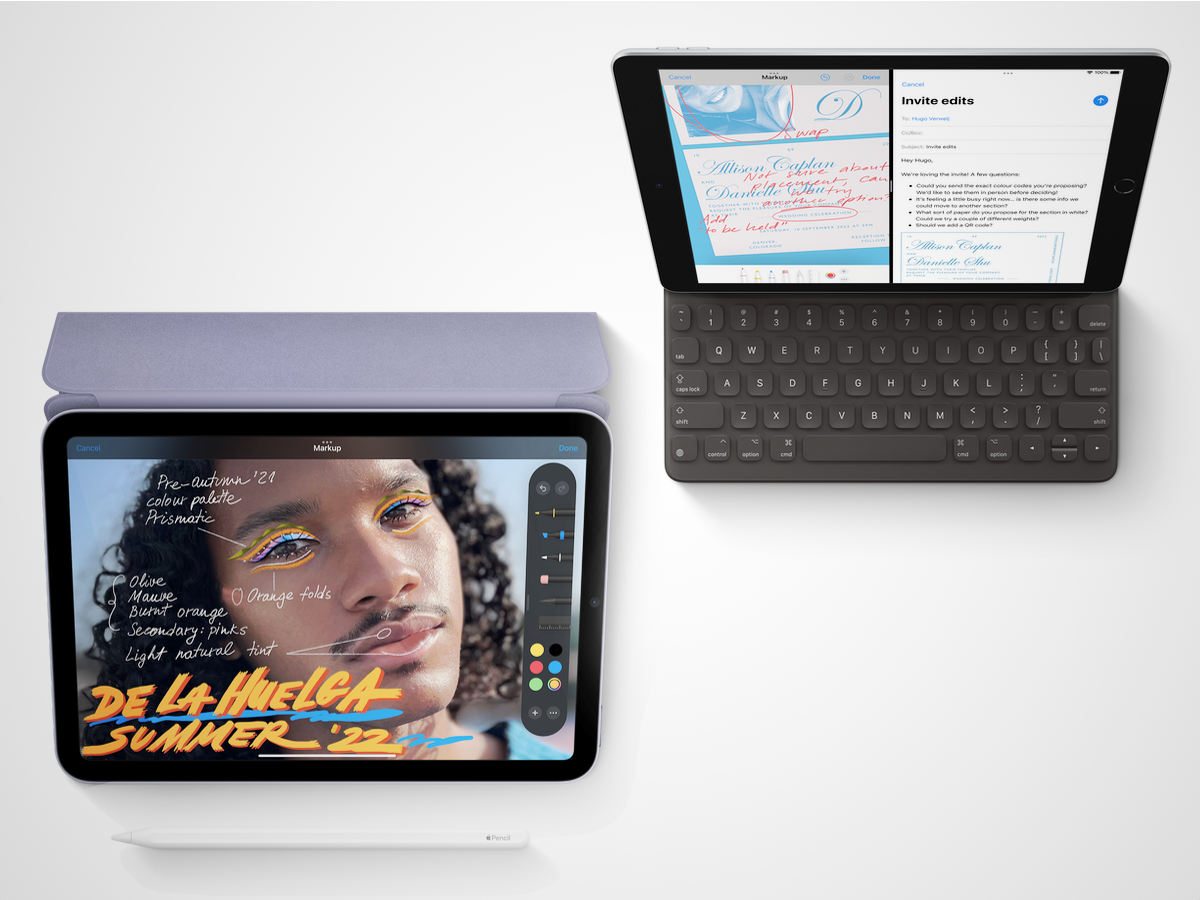 Two inevitable changes have taken place with the iPad Mini 6. First, the headphone port – somehow still hanging around on the iPad Mini (2019) after being axed from almost every other Apple device – is finally gone. RIP.
As a consolation prize, Apple has switched the charging port from Lightning to USB-C. That means easier connectivity to countless accessories, no more proprietary adapters and up to 5Gbps data transfer. Ideal if you're a photographer in the field and need to back up snaps directly to your tablet.
Cellular versions of the iPad Mini 6 will also be (potentially) speedier than their 2019 equivalents. Moving on up from LTE, the latest Mini ships with 5G connectivity, which could deliver data speeds of up to 3.5Gbps. But there's a big caveat, especially in the UK: it's highly dependent on signal coverage, which remains distinctly patchy across the British Isles.
As for software, the iPad Mini 6 ships with iPadOS 15. That means improved multi-tasking, including more seamless side-by-side app switching and a 'shelf' for viewing open windows. It also supports keyboard shortcuts, introduces the App Library and new widgets, plus Quick Note functionality for easily jotting thoughts in context. Notifications have a new look, too, while SharePlay will allow you to watch and listen with friends through FaceTime.
iPadOS 15 will be available on all models after the iPad Mini 4, so it's not necessarily a reason to upgrade to the iPad Mini 6. But some of the features will run faster and more effectively on the latest tablet. Live Text, for example, which uses AI smarts to recognise and interact with text in pictures, will almost certainly be smoother thanks to the A15 chip's 16-core Neural Engine.
Initial verdict: should you upgrade?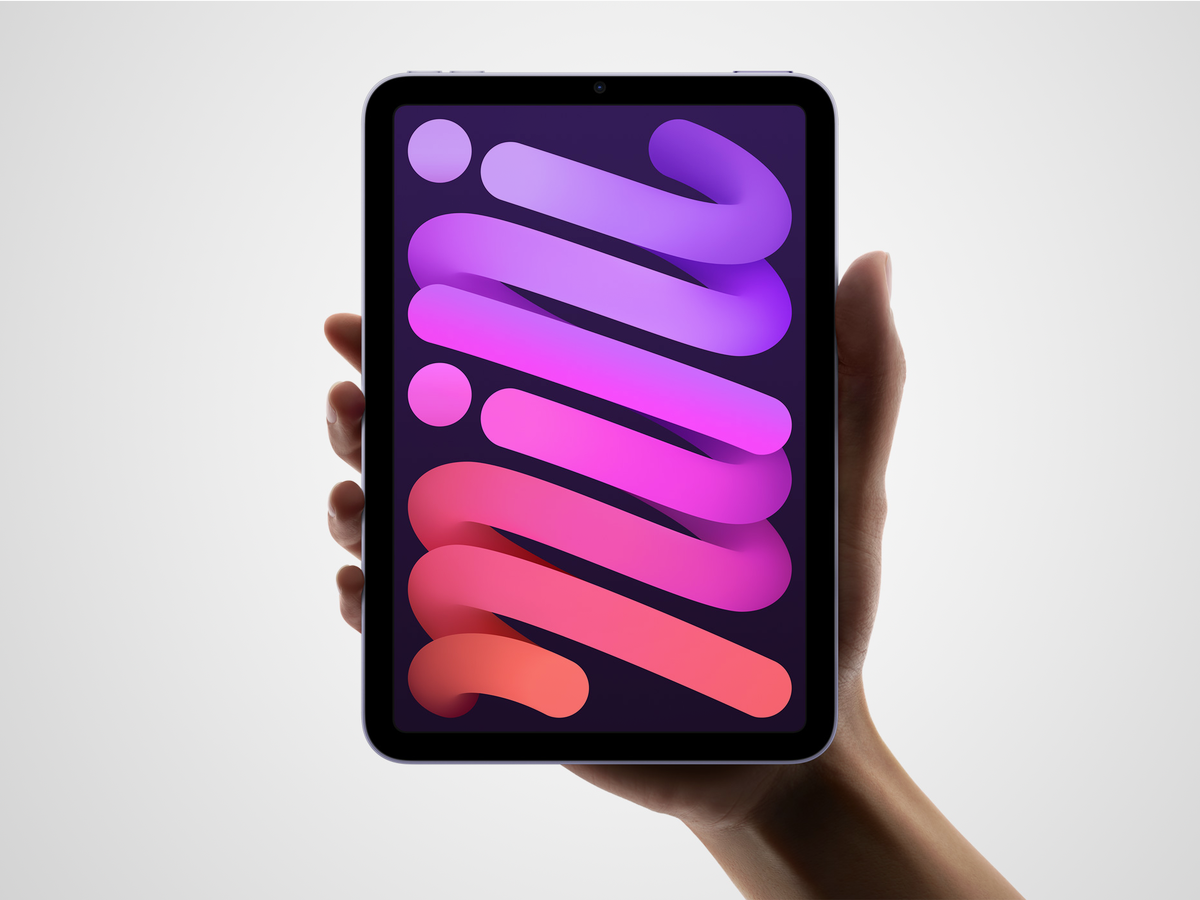 There's no question that the iPad Mini 6 is a significant upgrade over the iPad Mini (2019). It delivers a much-needed design update, improved connectivity and substantially more useful cameras. It also squeezes top-end performance into a shell that's even more portable than before.
Trouble is, all those upgrades mean the Mini isn't quite the entry-level slate it once was. The iPad Mini (2019) started at £399. Not the cheapest tablet you could buy, but not a bank-breaker either. And over the last two years, it's been offered at prices closer to £350.
Not the iPad Mini 6. Apple's latest little tablet starts at £479 for the Wi-Fi version. And there's no 128GB version (or expandable storage, obviously) – so if you want more space, you'll be stumping up £619 for 256GB. For the upgrades it offers, the price hike is understandable. All the same, the iPad Mini is clearly a different beast in 2021 than it was in 2019: no longer a pint-sized starter tablet, it's now a compact performance slate.
So whether to upgrade depends on what you're looking for. If you want a reliable, more affordable tablet and don't need cutting-edge performance or appearance, the last-gen iPad Mini looks the better bet (and it'll soon be discounted). Or for something in the middle, the latest 10.2in iPad starts at £319, features the A13 chip and Centre Stage smarts, but doesn't benefit from an updated shell. If you're after a smaller slate with superlative speed, though, the iPad Mini 6 makes a compelling proposition.