The 8 coolest features coming to the new Uber app
Machine learning, Snapchat integration, plus ordering takeaways on your way home...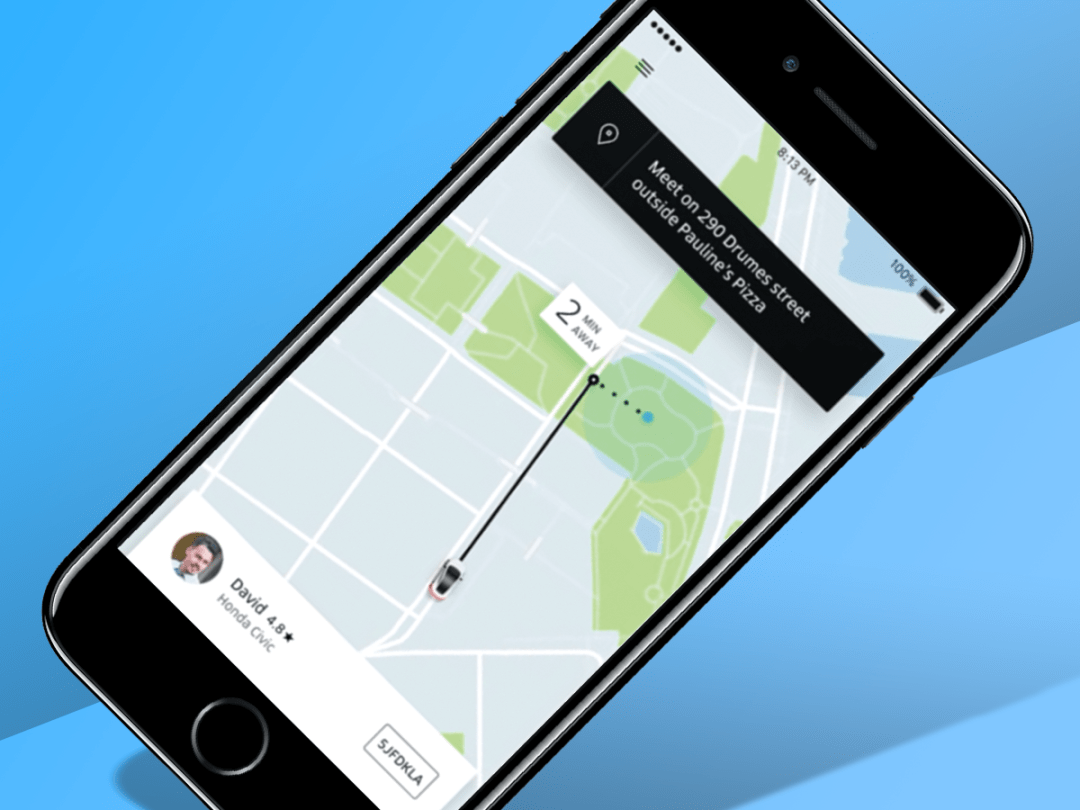 Uber is already a ludicrously convenient way to get around a city, but it's about to get even more addictive thanks to a big update to its app.
The new app isn't just about making cryptic service names like UberExec easier to understand – among a host of new features, it promises to help you navigate directly to a person rather than a place, entertain you during your ride, and tap into its machine learning to help you get home quicker.
The redesign, a basic version of which is available to download now on iOS and Android with new features to roll out in the coming weeks, has also managed to add these extra perks without making the interface busier than Manhattan at rush hour. Here are our eight favourite features coming to the 21st century taxi service:
1) It knows where you're going before you do
All hail machine learning! Uber's new app learns from your habits and starts picking up on your most-driven-to destinations and when you go to them, presenting each as a small shortcut button in the cleaner-looking interface. The new app is built entirely around the question of, "Where to?" – you can still enter an address or a place and pull it up manually, but they'd rather save you the extra typing and tapping.
2) It'll give you upfront costs and ETAs
In the previous app, you'd need to switch modes on the map to choose between different car types – UberX, a Black Car, or UberPOOL, for example – and then follow the prompts to compare and contrast the times and costs. But with the new app, you start with the destination and then can just scroll through the different car types (via handy sub-genres like 'economy'), getting a new estimate on both cost and arrival time in an instant.
3) It can take you to people, too
This feature isn't live yet, but it's coming soon: Uber is adding the ability to not only get to a place, but also a person you know. You'll be able to sync up with friends, and instead of having to pick an address or landmark to meet up at, your app will be able to locate your mate's phone and, with their permission, point you in their direction. While not a massive addition, it's just one more way the app tries to shave seconds of fumbling and planning out of your trips.
4) It'll connect to your calendar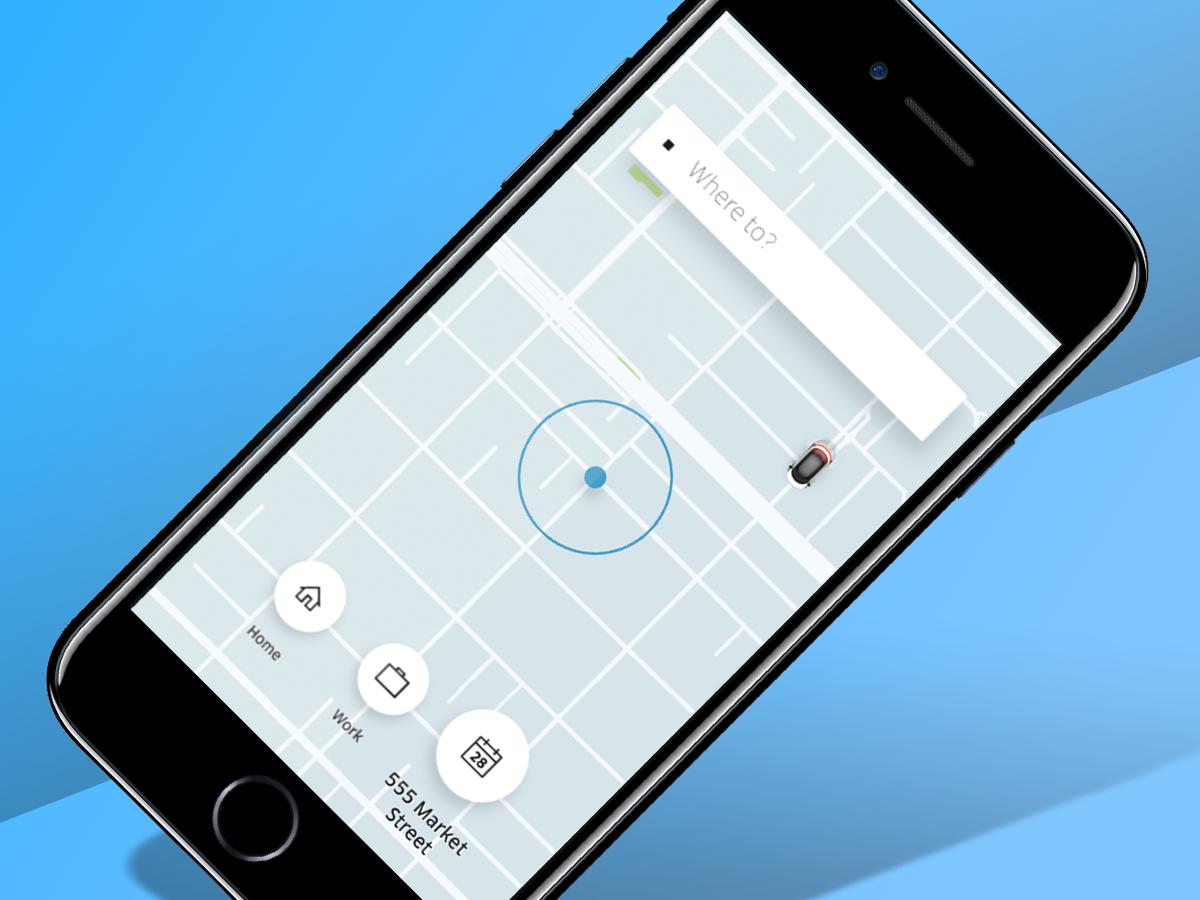 Use Uber a lot to shuffle around town for work meetings, or to go to appointments? Uber's new app can ensure that you don't have to dig through your calendar or email to find your next work destination. In the near future, the new app will add the ability to sync up with your calendar and automatically import upcoming meetings, appointments, flights, and more. They'll show up as shortcut buttons at the appropriate time in case you want to Uber over.
5) It can even tell you where to stand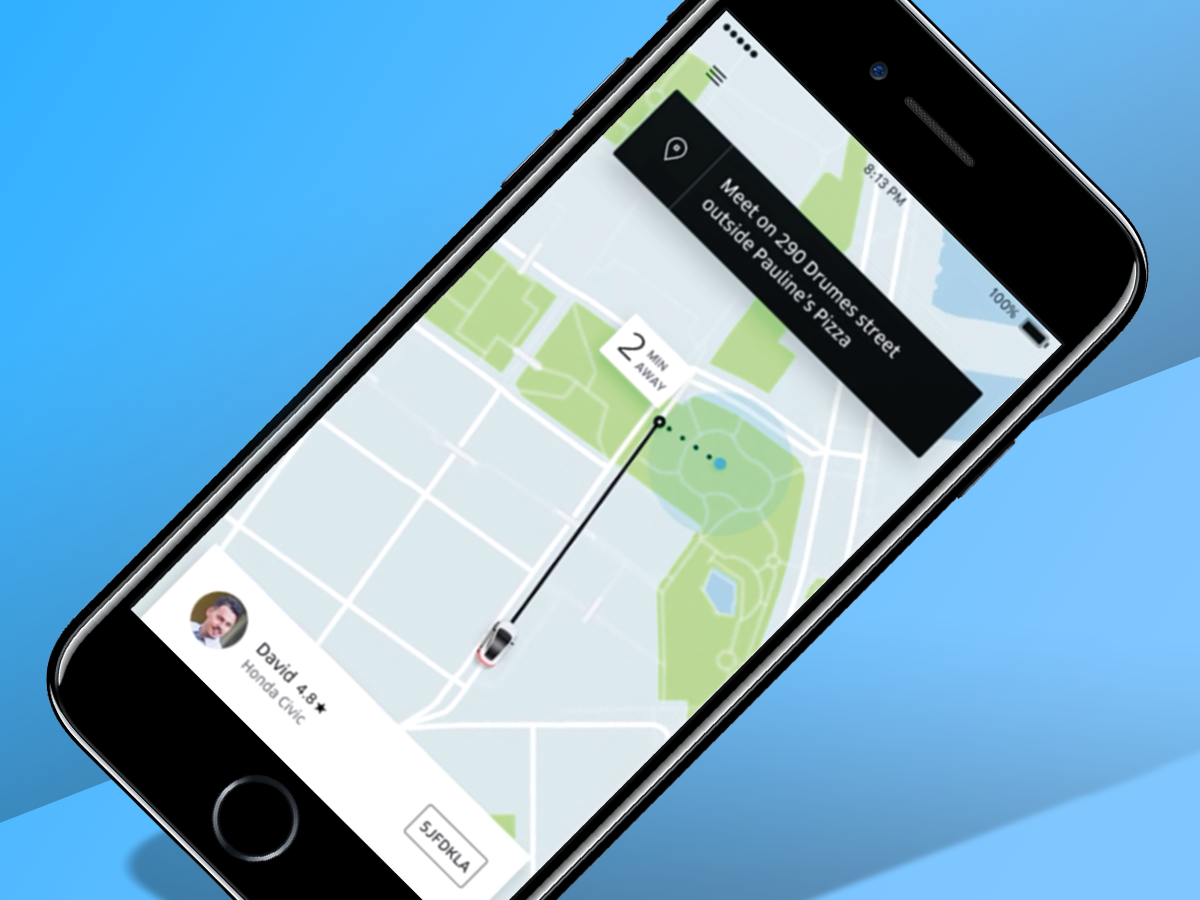 Navigating the pickup process can be frustrating sometimes, as drivers end up on the other side of the road from you or don't have a great place to pull over. Uber understands this, thankfully, and is adding pickup spot suggestions and clues. Based on its data from more than 2 billion trips, the app may ask you to walk a minute or two to get to a better pickup spot, which could cut a couple minutes of hassle and waiting from your overall experience.
6) The app can entertain you on the way
Once you're in the backseat, the app serves a more active purpose besides showing you the map and your ETA. The new UberFeed feature brings in both entertainment and inter-app connectivity options, letting you play music in the car as before or access Yelp or Foursquare for insight on hotspots around your destination. More apps will be added over time, too. A game of Crazy Uber, anyone?
7) It'll tell your Snapchat mates your ETA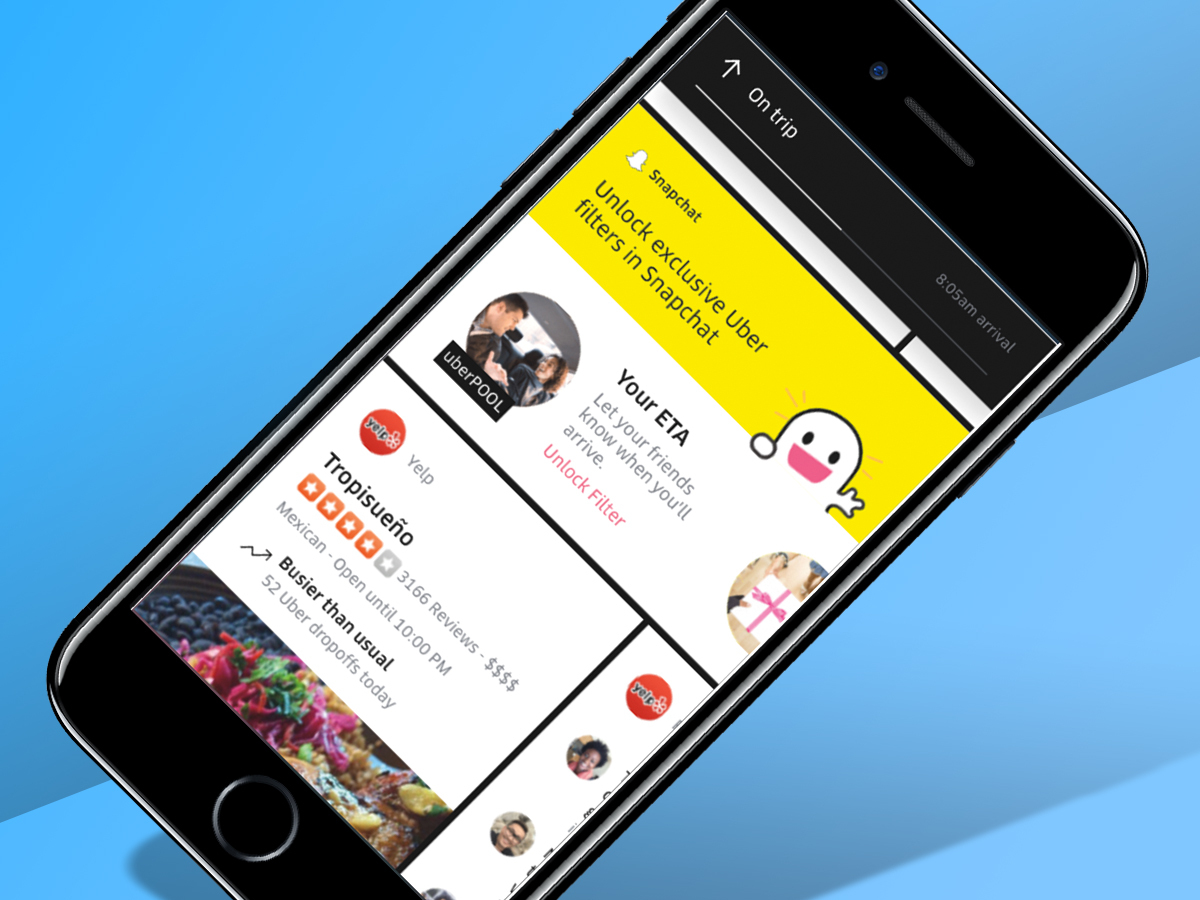 Another app that'll play friendly with the new Uber app and its UberFeed is Snapchat, as the combo unlocks exclusive filters in the messaging service. These filters imprint your estimated arrival time atop your image, letting you not only send a goofy backseat selfie, but also share some critical info with friends in the process. This is a lightweight addition, no doubt, but someone is bound to love it.
8) And you can order dinner, too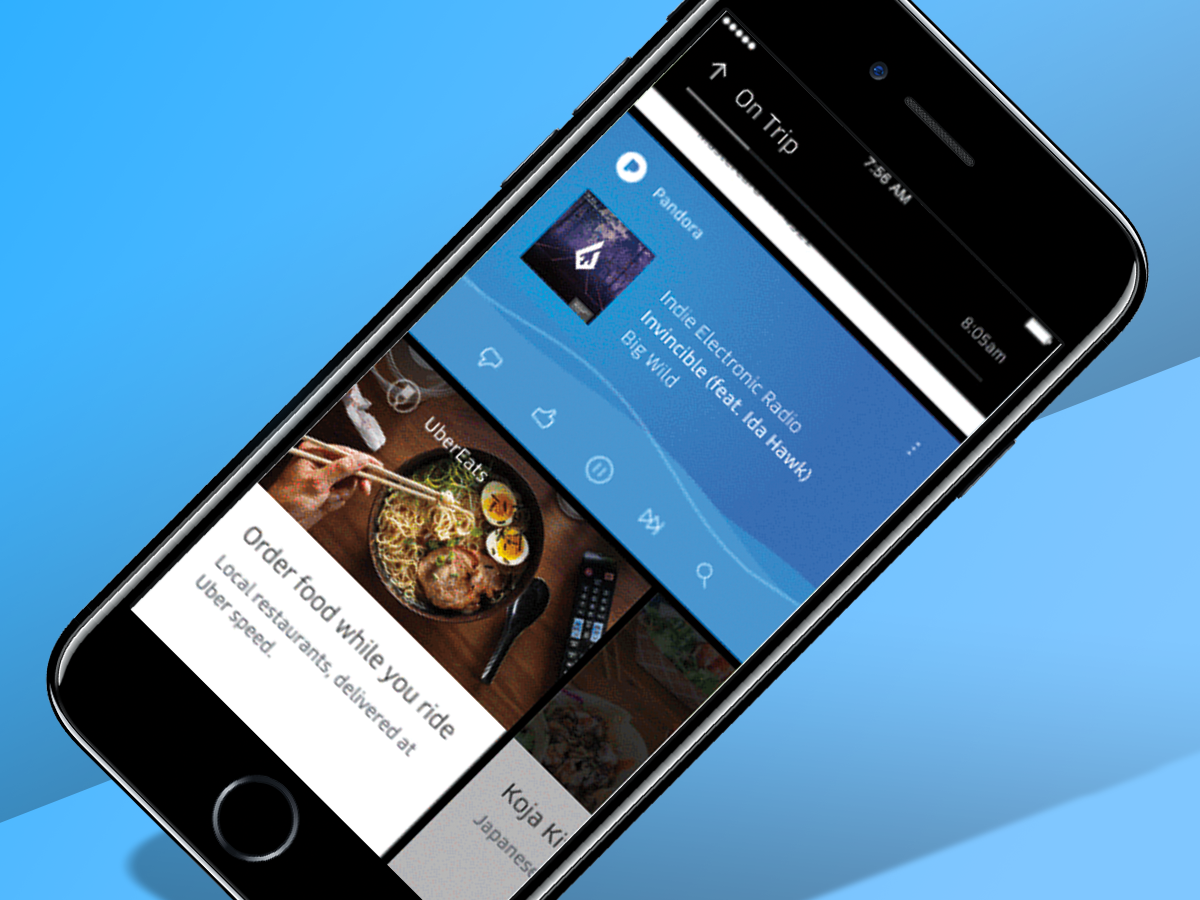 If you have UberEATS – the company's still-young food courier service – in your city, then the new Uber app has saved one special trick for last: it'll help coordinate takeaway delivery to your home. The Uber app will even tell you approximately how much longer the food will take after you get home. A ride home after a long day and you don't have to cook? Sign us up.