8 of the best games to give you a workout
Beats leg day
As anyone who's busted a move in Dance Dance Revolution or flailed their limbs in front of an Xbox Kinect will attest, attempting to achieve fitness goals by playing video games isn't a fresh concept.
That said, the evolution of the medium – especially in the virtual reality space – has not only made the pursuit lots more engaging, but also legitimately effective.
Best of all, the fitness benefits of these titles are typically a positive byproduct of experiences that are, first and foremost, video games; they're not marketed as exercise alternatives, but rather action, sports, music, and fighting games that just happen to whip you into shape while you're playing them.
Whether you're looking to obliterate fat from beneath a VR headset, break a sweat in front of your Nintendo Switch, or even decimate calories while defeating the Dark Side, the following games are just begging to become your best workout buddies.
Additional words by Matt Tate
Knockout League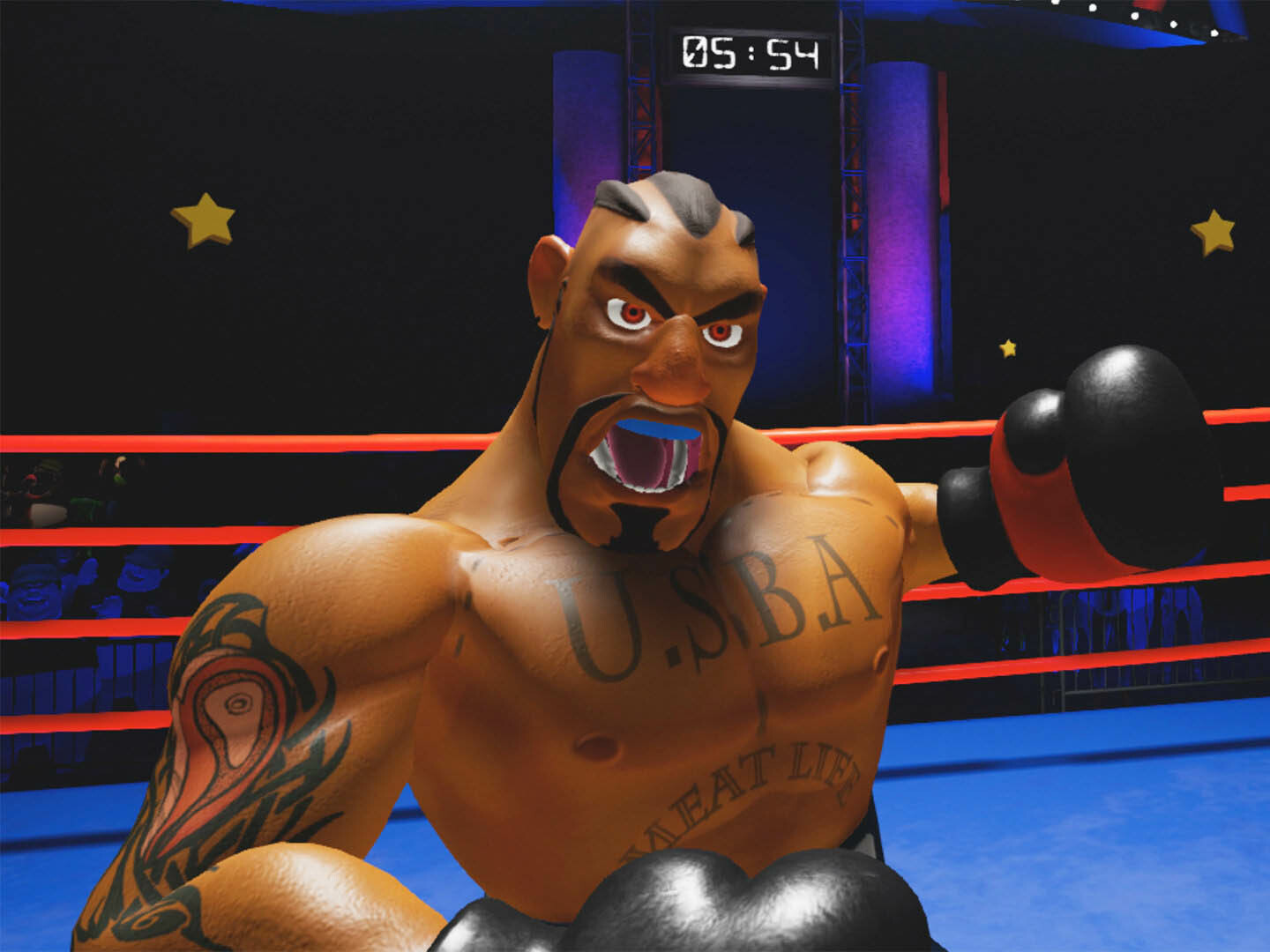 Those looking to dive into the deep end of VR fitness will want to lace up the virtual gloves for Knockout League. Featuring fast-paced, arcade-y action, this VR boxing game will strike a nostalgic nerve for anyone who grew up playing Punch Out on the Nintendo Entertainment System. More than just recalling your bouts against Bald Bull, however, Knockout League will give you a gym-rivaling workout. Expect to burn some serious calories – while busting jaws – as you punch, dodge, duck, and block your way to a beach-ready physique.
Gorn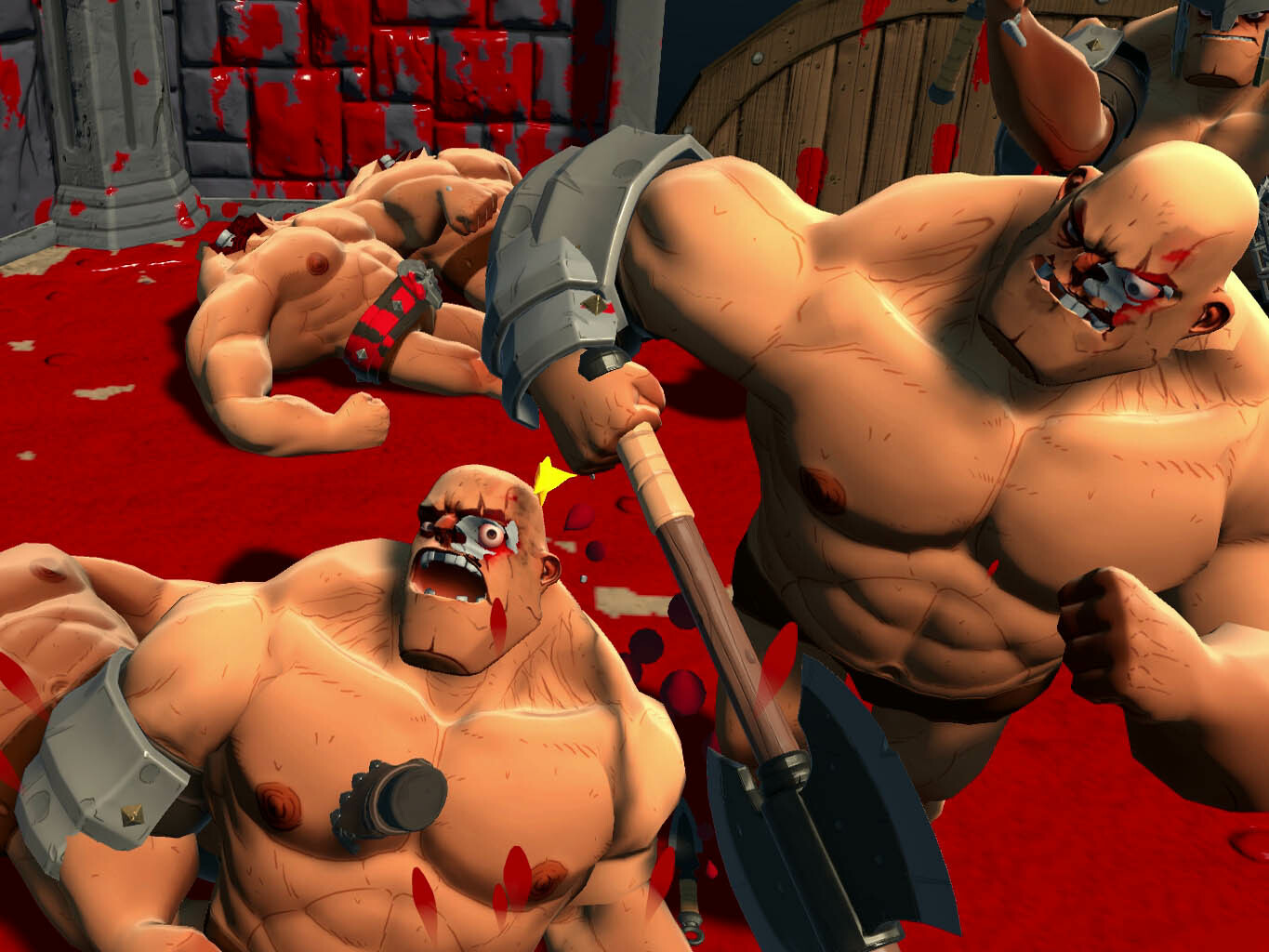 If you prefer a bit more bloodshed with your workouts, GORN shelves the sophistication of boxing for brutal gladiatorial bouts. Cartoon-y, chaotic, and obscenely over-the-top, the VR arena battler puts you behind a variety of ranged and melee weapons, from limb-lopping bladed discs to skull-crushing crustacean claws. Whether using a spiked mace to brain a burly brute or firing crossbow bolts to keep rabid honey badgers at bay though, you'll hardly notice the physical intensity of the gameplay until your sore muscles wake you the next morning.
SUPERHOT VR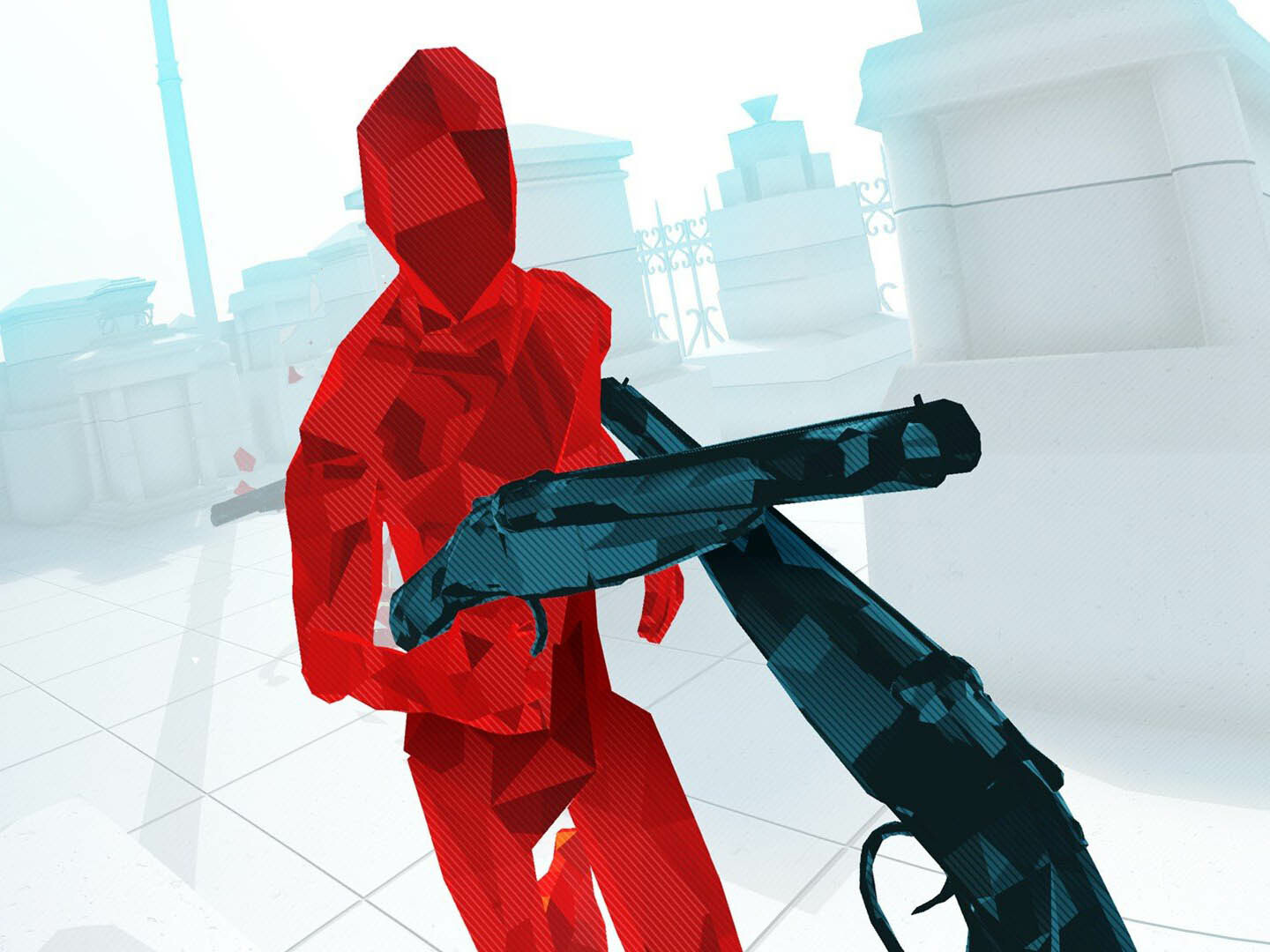 VR shooter Superhot allows you to skip your boring gym routine for a fat-blasting session that'd make James Bond proud. Stylish, strategic, and surprisingly sweat-inducing, the game keeps you on your toes by mixing fast-paced fragging with a cool time-slowing mechanic. Superhot offers a less intense workout than some of the more physical entries on the list, but it more than gets the heart-pumping, while also allowing you to indulge in one of the platform's best shooting games.
CREED: RISE TO GLORY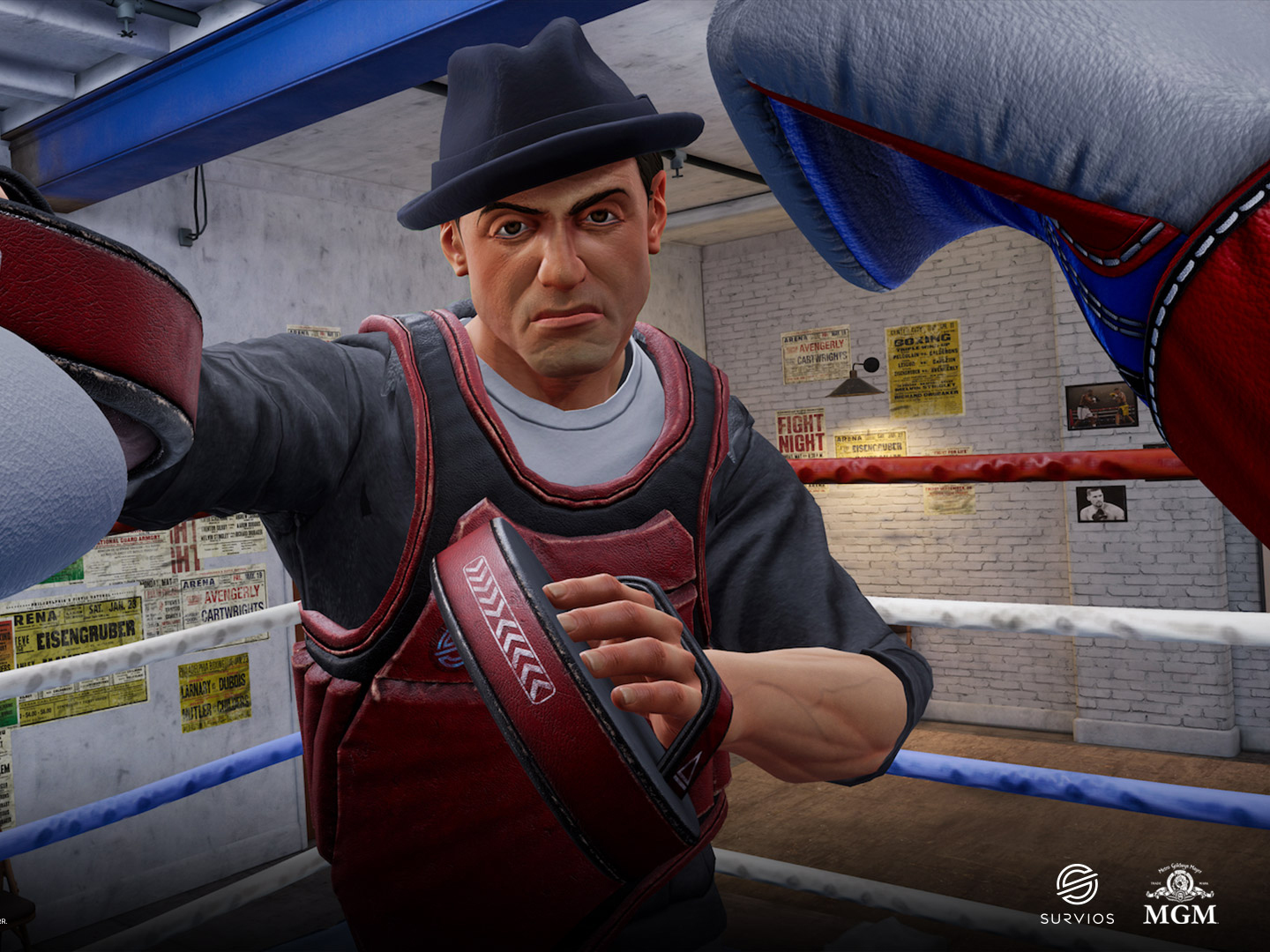 There's no shortage of boxing games that'll soak you in sweat, but only Creed: Rise to Glory lets you train with the Italian Stallion himself. More than just an opportunity to spar with a virtual Sylvester Stallone though, the game provides an intense workout while also progressing you along an absorbing career path based on the revived Rocky film franchise. Quick matches and multiplayer modes also let you skip the story in favor of more focused fitness sessions.
BEAT SABER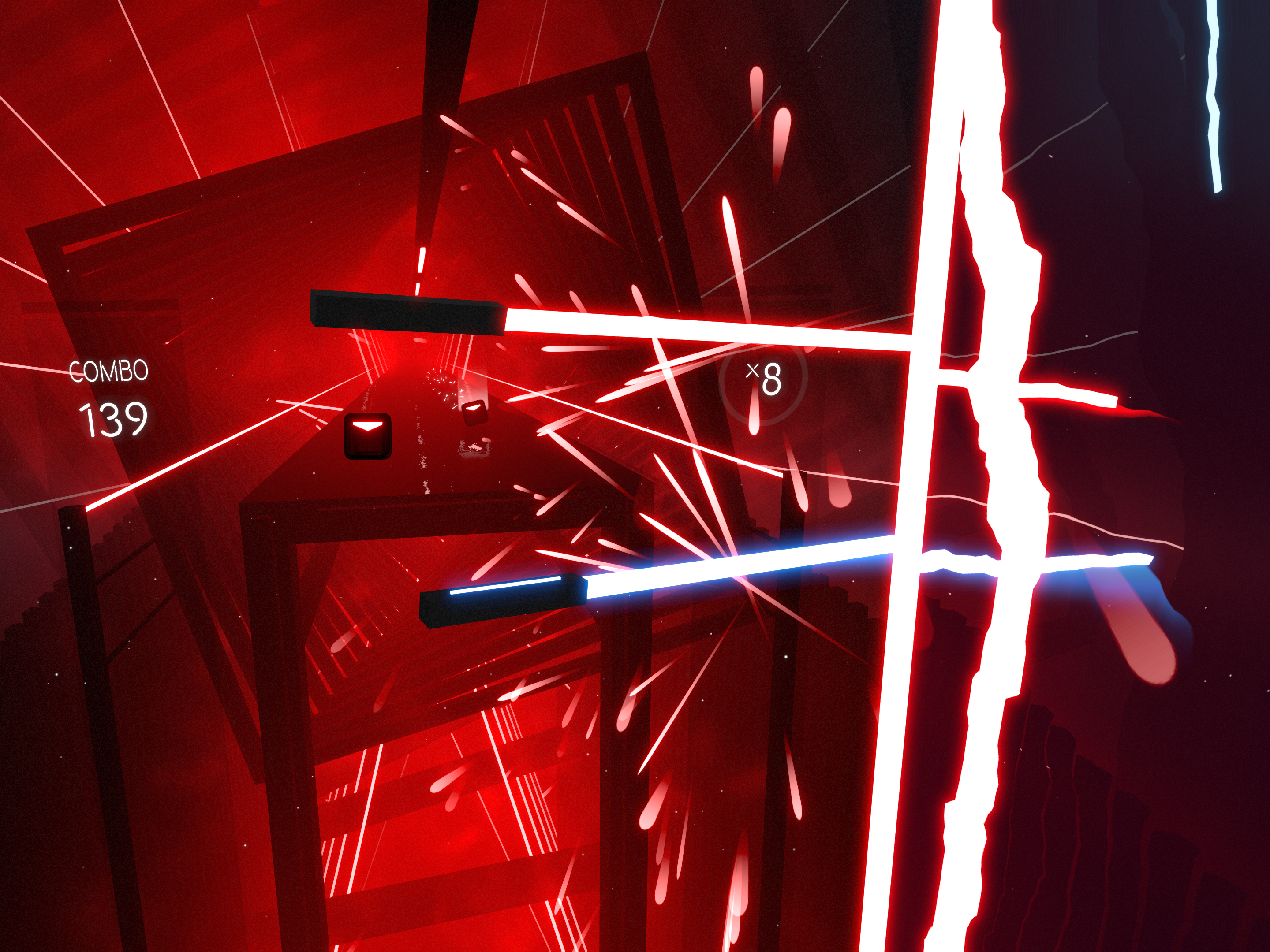 The most intense workout on the list comes courtesy of Beat Saber, a virtual reality entry that brilliantly blends bumping music with everyone's love of lightsabers. While no way affiliated with the galaxy far, far away, the game arms players with a pair of VR laser swords before unleashing them on a parade of fast-moving, rhythm-based blocks. The result sees users slicing, dicing, dodging, and ducking through a high-intensity, full-body workout that's as fun as it is focused on getting you fit.
STAR WARS: JEDI CHALLENGES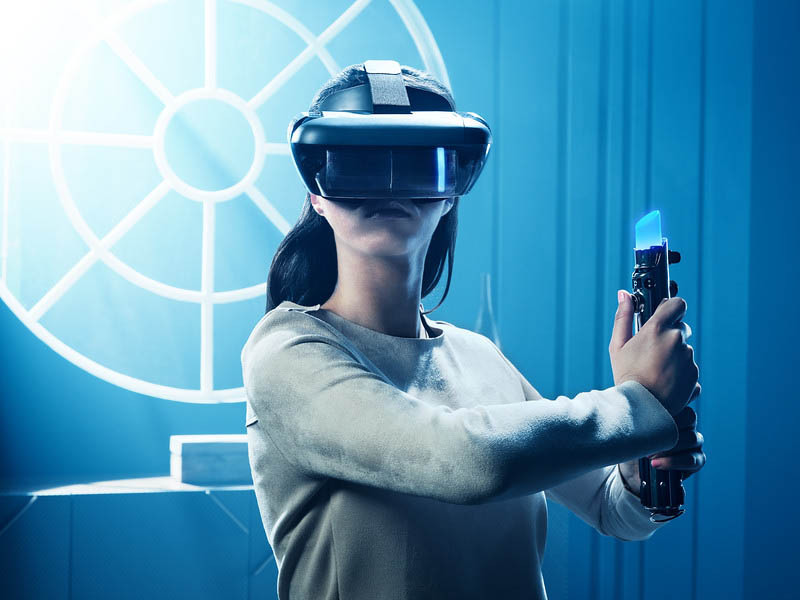 Star Wars purists who insist on working out with an officially licensed lightsaber will want to check out Jedi Challenges. A standalone augmented reality game – requiring no computer or game console – it puts the physical hilt of the signature Jedi weapon in the player's hands, while its humming blade comes to virtual life from behind the goggles. It's not as physically demanding as Beat Saber, but dueling the game's high-level Dark Side foes – like a pair of Praetorian Guards – will have your heart rate jumping to light-speed.
FITNESS BOXING 2: Rhythm and Exercise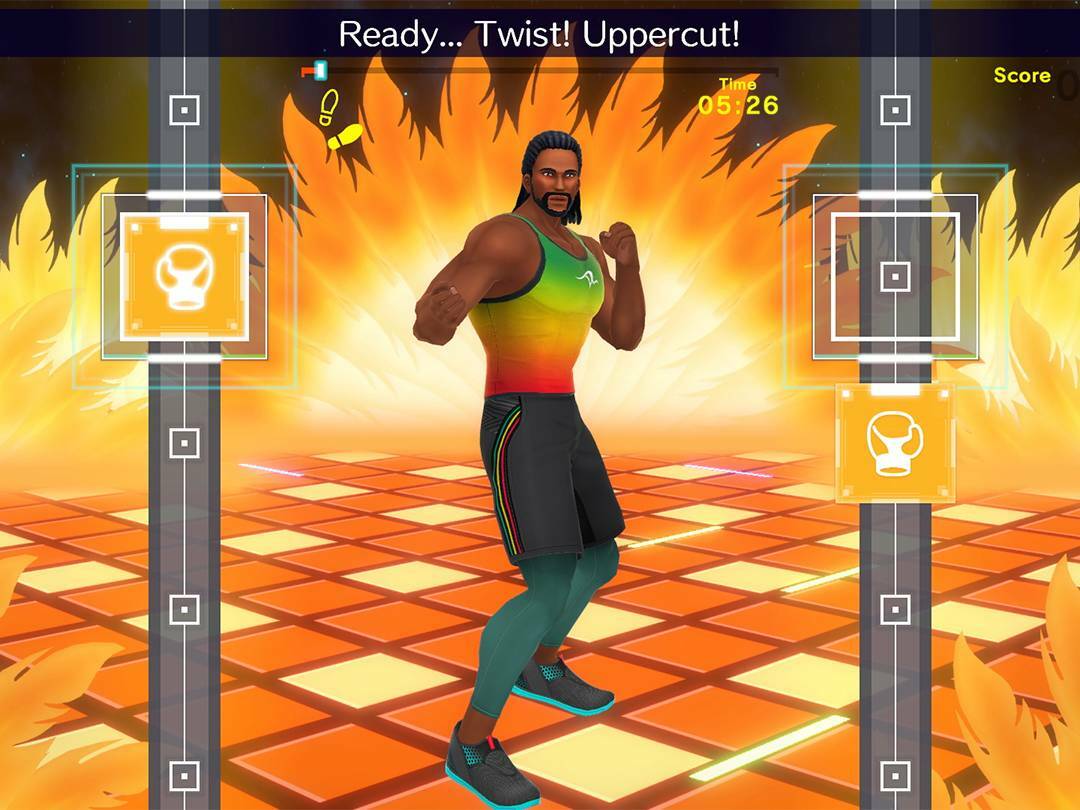 Recalling the heyday of the Nintendo Wii's motion-controlled sports games, Fitness Boxing 2 delivers a similar – albeit significantly evolved – take on the Nintendo Switch. Featuring fun, family-friendly gameplay, as well as multiple modes for 1-2 players, the game provides workout plans for pugilists of all skill levels. Think of it as a more aggressive take on the dancing games that have been around for years, as you aim to time your punches with the on-screen icons and are enthusiastically congratulated for doing so by an ever-present instructor. Best of all, the mobility of the Switch means you can squeeze in a quick, calorie-burning session whether you're home, at a friend's house, or in a hotel room.
Ring Fit Adventure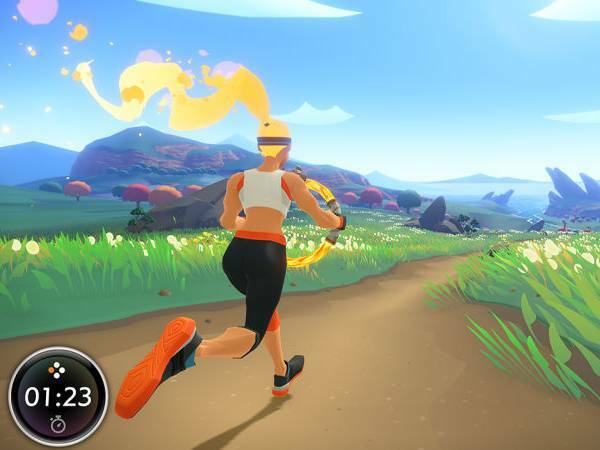 Almost certainly the best fitness game out there, Nintendo's Ring Fit Adventure combines genuinely knackering exercise with its included (and very well-made) accessories, with a proper RPG adventure, in which you're tasked with taking down a weightlifting dragon. The game is designed to be played daily in small, manageable sessions, but you can ramp up the difficulty to really feel the burn if that's your thing. But it's the effort Nintendo has put into the game's presentation and the variety of the story levels that makes Ring Fit Adventure so impressive. It's a great game that also happens to give you a full-body workout – that's rare.
Just Dance 2020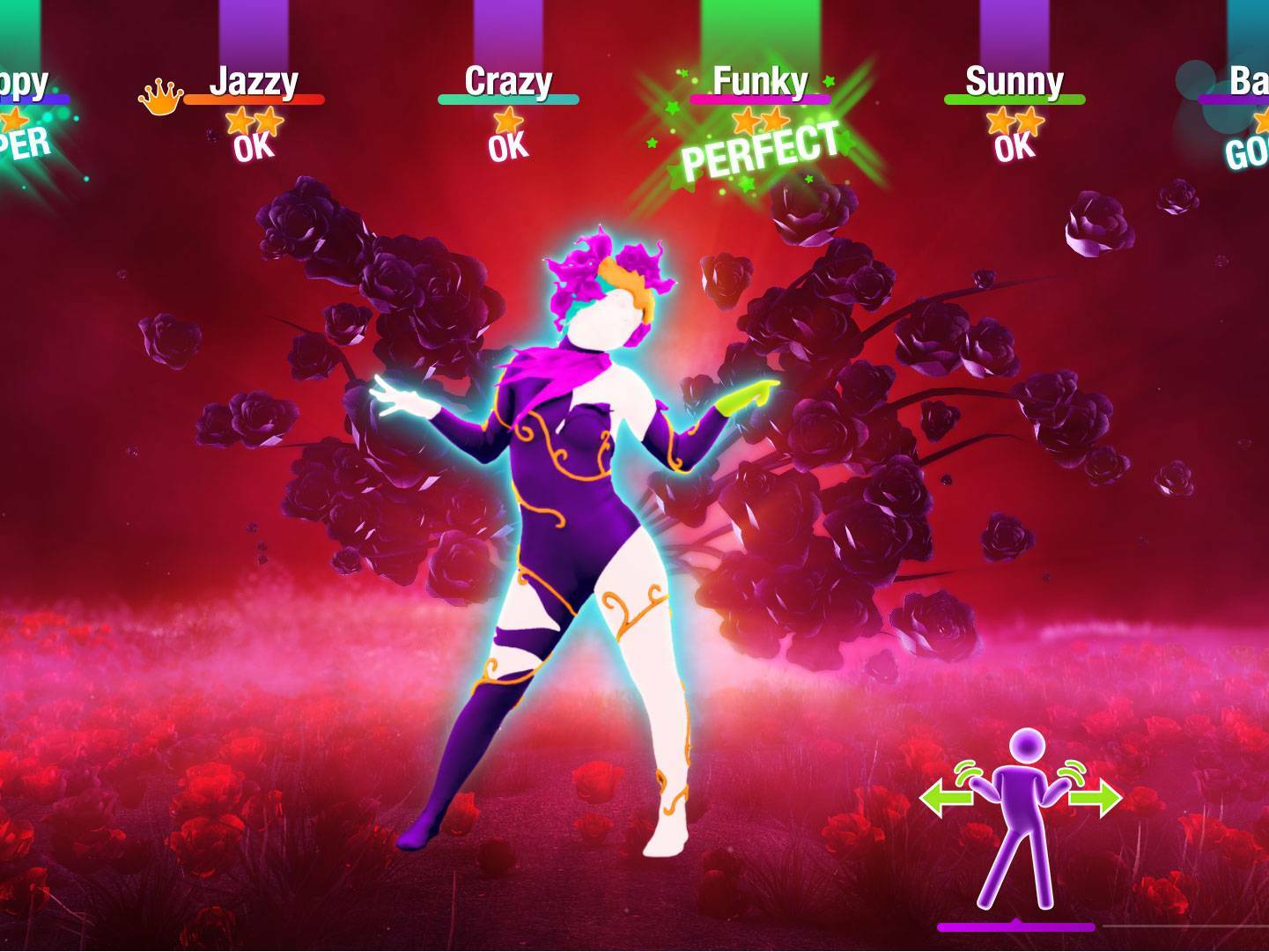 Just Dance 2020 can't promise to turn you in a good dancer, but it'll guarantee burned calories to the soundtrack of just about every chart-topper you can think of, with new songs added to the Just Dance Unlimited subscription service all year round. Turn on Sweat Mode and the game can track your progress via a smartphone companion app, as well as pit you against friends. And thanks to its availability on Google Stadia, you don't even need a traditional console to play.