7 tips and tricks to become a master Instagram Storyteller
Everything you need to know to create Insta-gold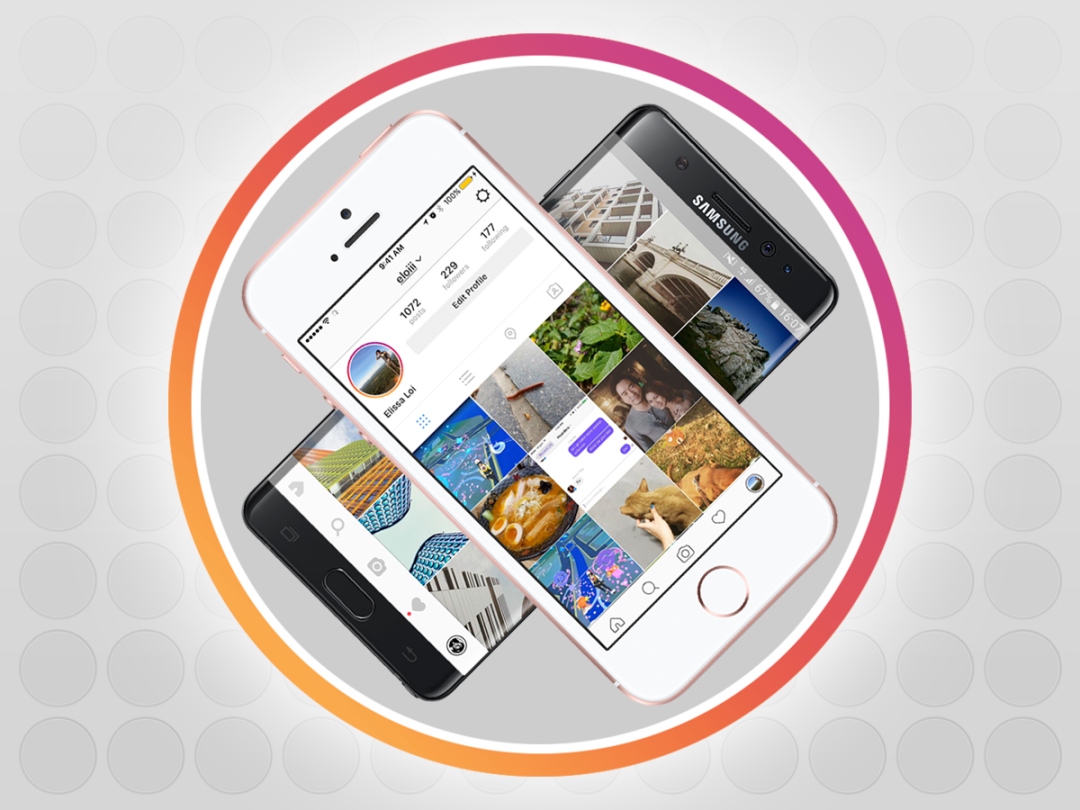 It was only a matter of time before Instagram Snapchatted itself.
Instagram Stories is here, and it lets you record temporary video snippets of your day, before self-destructing 24 hours later.
It's all too easy to snap shots and videos of every cat, pigeon, squirrell and plastic bag spiralling in the wind along your daily walk, but if you really want to rake in that sweet #InstaStreetCred, then these tips should help you up your game.
1. Shortcuts are Bestcuts
Tapping is so 2007 – ain't nobody got time for that. These days it's all about gestures, and Instagram Stories is fully onboard.
Hit the + icon on the top left or swipe right on your feed to instantly enter Stories mode. When you're inside, you can handily pull down to quickly post the photos you've taken in the last 24 hours. After all, you don't want to waste precious time browsing when you could be creating your temporary masterpiece.
There's some tough competition out there, so you're going to have to put a little elbow grease in to make your Story stand out. Don't just snap a picture and call it a day, make it count by adding your own creative flair.
You can, for example, doodle or create basic dots and stripes – the cornerstone of classic 'on-trend' hipster motifs. Dots can be created by choosing the pointed marker, selecting a colour, then hitting the icon with three dots on the bottom left and adjusting the thickness of your tool by toggling that slider.
Create stripes/drizzle by choosing the angled marker instead. And if you want dots with a halo (and why on Earth wouldn't you), the last marker will do that for you.
3. Make your words visible
The witty caption you enter over your shots is white by default. That is fine if you're posting it on a coloured image, but not if you want to caption something inspirational against a background of clouds, pure white doves, or a fluffy pile of albino kittens.
Thankfully, there's a fix for your ghostly caption. Type up your pure thoughts, select the drawing tool, and then colour the background in. Voila – your text has popped up, like magic.
You can make your posts available to those specially selected few who have the honour of gracing your Circle of Trust. Go to your profile, then options (gear icon in the top right), look for Story Settings in the Account section, and Hide Story From whoever you choose.
You can even select who gets to message you, be it your followers, followers you follow back, or you can even turn messages off completely if you don't believe in constructive criticism.
If you're into stats (and who isn't), then you can open up your Story, swipe up, and see how many people have viewed it, as well as the specific names of the viewers. Spotted your boss on the list? Woops. Just tap the three dots next to their name, and cut them off.
Also, if your view count is a little low, then you might want to mix things up a bit. After all, it's not quite social medial if there's no one socialising on your… umm… media.
If you spot a Story that's really taken your fancy, you can't just drop it a Like or post a comment, given the temporary self-destruct nature of the Stories themselves.
Instead, you'll have to message your thoughts instead, directly to people's inboxes. Just tap on the message icon on the bottom left, and leave your thoughts and comments. If you're bombarded with spam messages, just report them and be on your way.
Your Instagram feed isn't just filled with Stories from the people you follow. If someone has a public profile, you can also look through their Stories by tapping on their profile picture.
There's an endless book of Instagram Stories out there for your browsing pleasure, and perhaps some of them can help you up your own Insta-game.