7 things you need to know about Fitbit's new Versa smartwatch
Find out why it's likely to be second time lucky for Fitbit's smartwatches...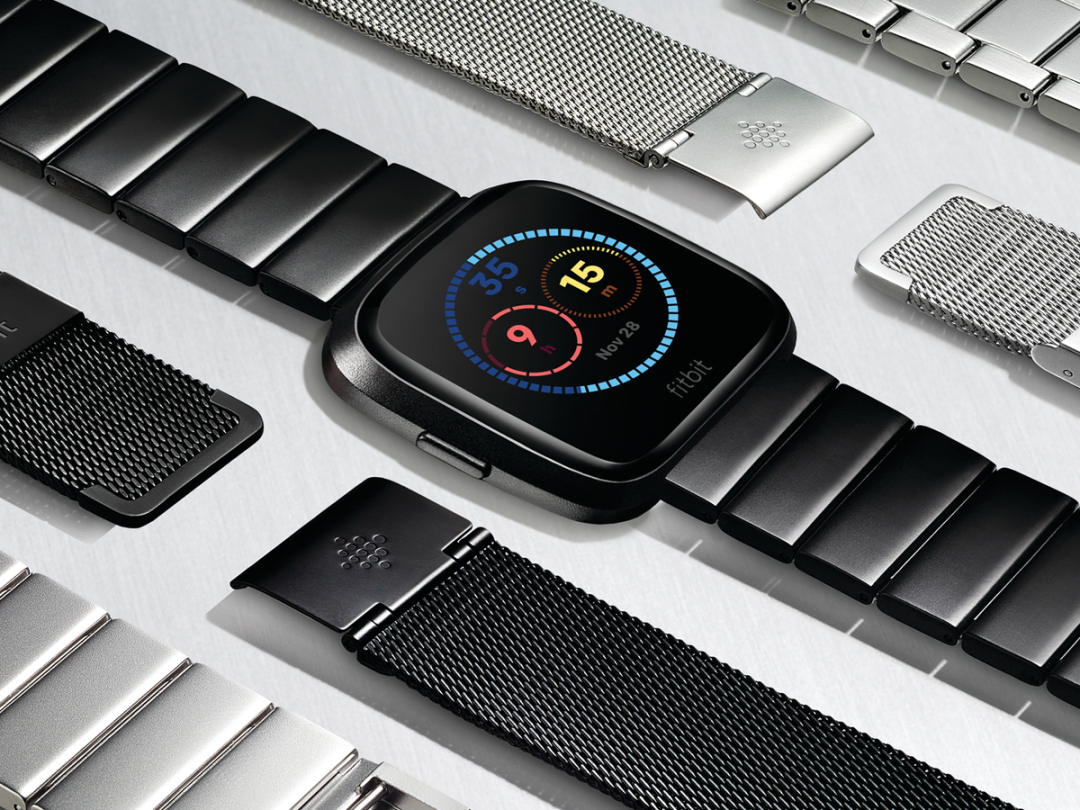 Grown bored of your fitness band's limitations, but not quite enough to shell out £299 on a Fitbit Ionic?
Fitbit reckons it has the answer to your quandary with the new Versa. It's the Ionic's cheaper, more conventionally handsome FitbitOS brother and is (theoretically) a perfect upgrade from all those fitness bands that now feel a little bit 2014.
But what exactly is the Versa bringing to the gang of fitness-mad smartwatches currently dominated by the beefcake Apple Watch? Here's the Versa's highlights reel…
1) It looks like a reborn Pebble Time Steel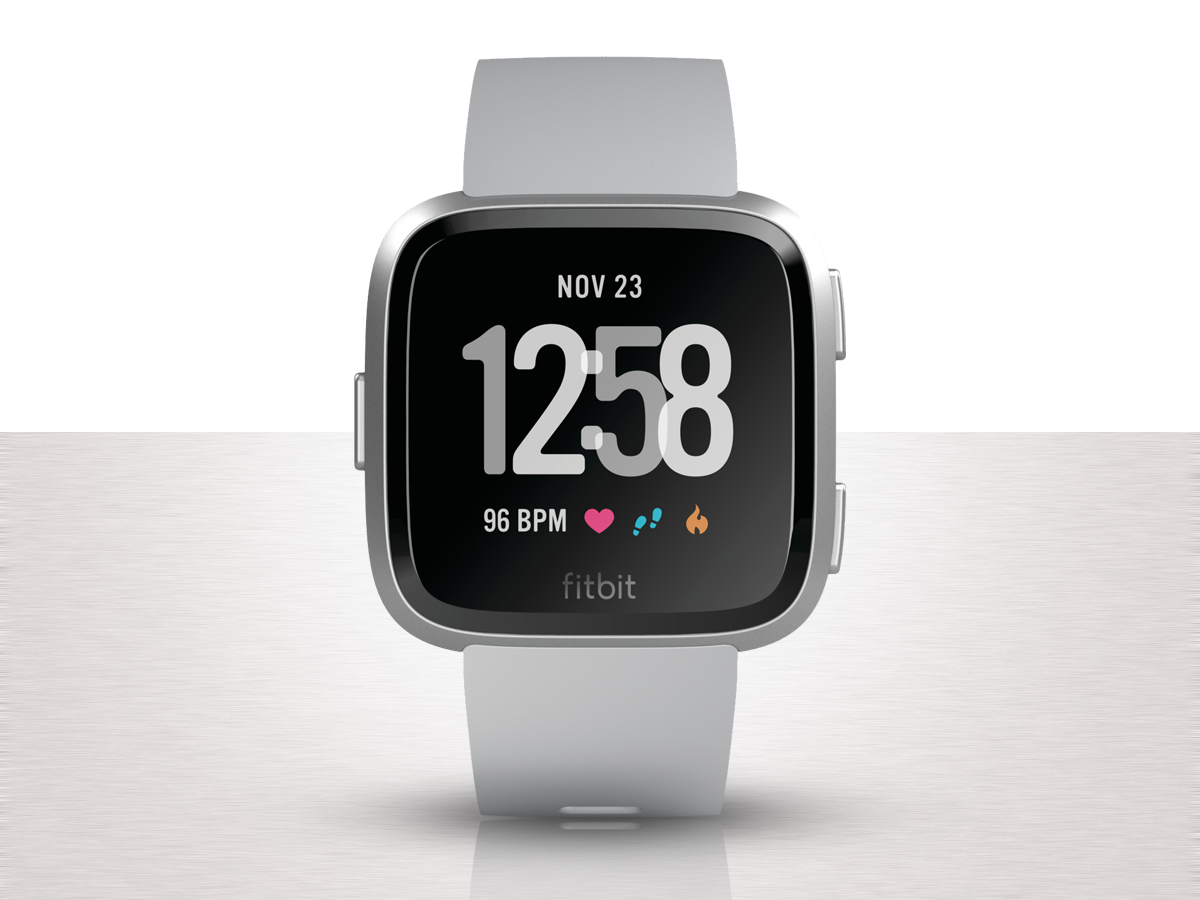 The Ionic was a bold design statement, perhaps a bit too bold for some. We like its retro, angular looks and how surprisingly comfortable it is in the wrist, but Fitbit has played it a bit safer with the Pebble-inspired Versa.
Its rounded corners, lighter body and squarer face mean it's more backing singer than attention-grabbing frontman. Still, Fitbit now has a pretty big wardrobe of bands to choose from and, like the Ionic, you get three hardware buttons for controlling it when your inspired session treadmill session takes you into extreme sweat territory.
2) It dips under the £200 barrier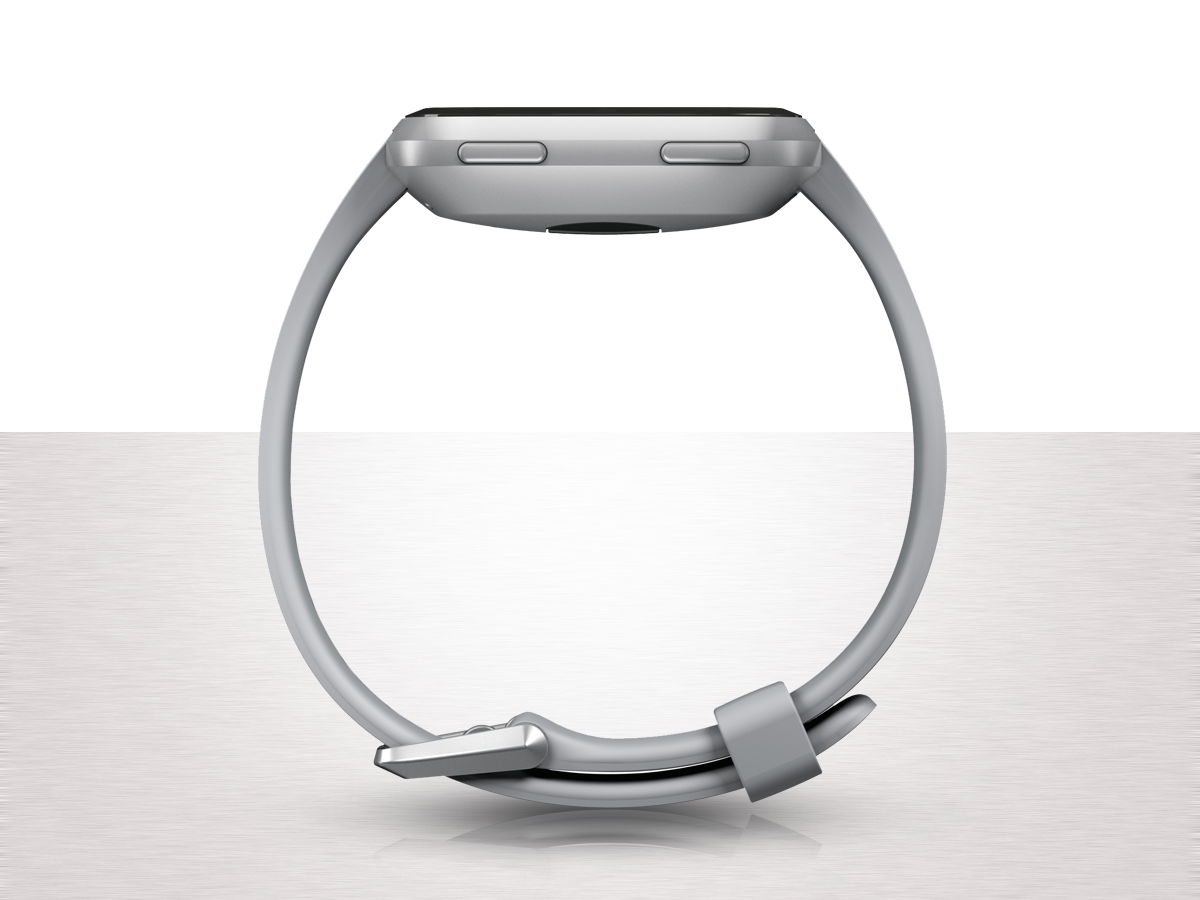 Though you can now pick it up for £240, Fitbit's Ionic arrived with an eye-watering £299 price tag. This felt extra punchy considering the now-departed Blaze was only £160.
The good news for wallets, then, is that the Versa starts at a far more palatable £199. A Special Edition with leather straps will also come in at £229. Okay, that's still a bit more than the £120 Ticwatch E, but it looks very good value when you consider it has (almost) every feature you could want in a fitness-focused smartwatch…
3) It ticks every feature box – except built-in GPS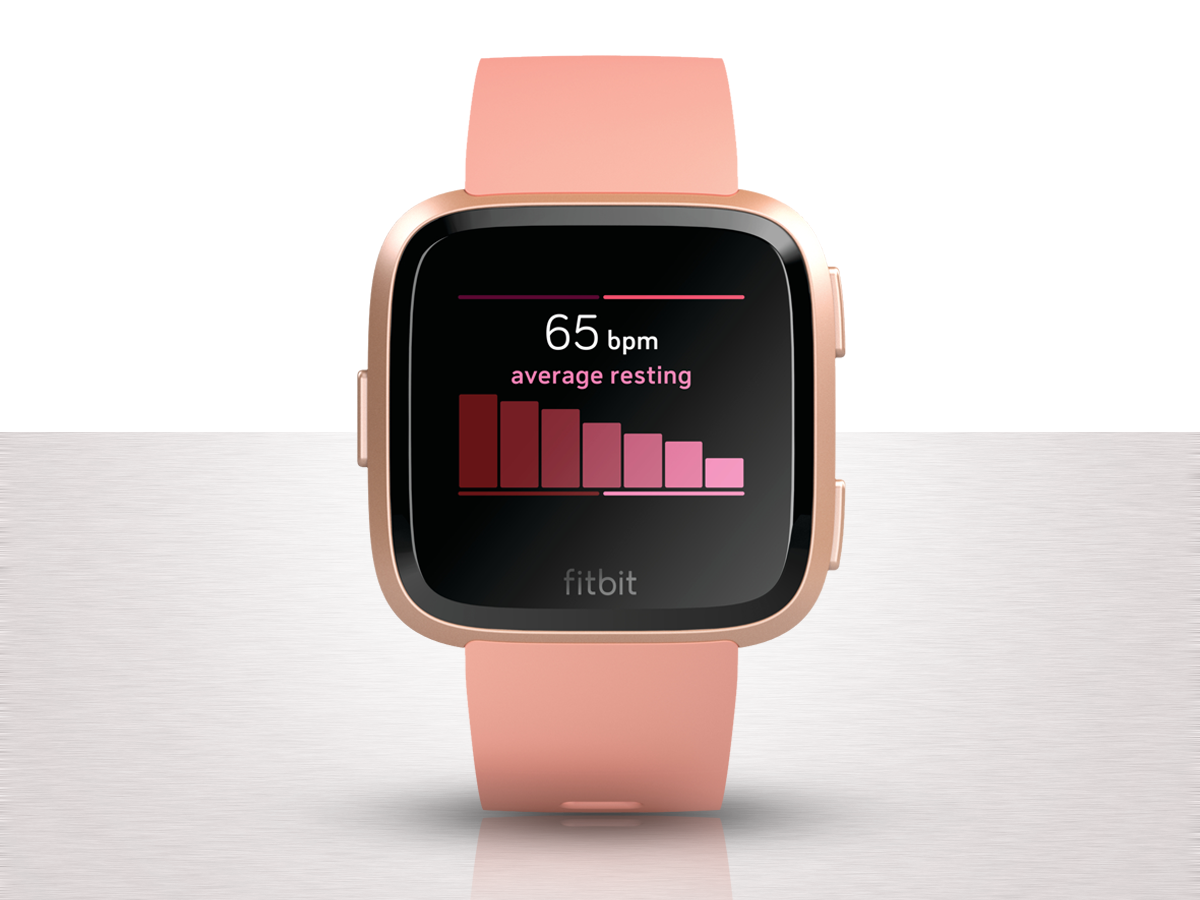 Wondering why the Versa is so much cheaper than the Ionic? The main reason is that it doesn't have built-in GPS. Instead, you get 'Connected GPS', which means it can only piggyback your phone's connection for extra-accurate tracking and maps of your routes.
While this means it's probably not for budding Alistair Brownlees, the Versa is, er, well-versed in pretty much every other form of tracking. You get a built-in HR sensor with continuous heart-rate tracking, 50m waterproofing, and Fitbit's excellent sleep-tracking.
There's also built-in music storage for up to 300 offline songs from Deezer (you get a three-month trial with the Versa) and NFC for Fitbit Pay, although Fitbit hasn't yet announced which UK banks will support it yet.
4) You should get a few days between charges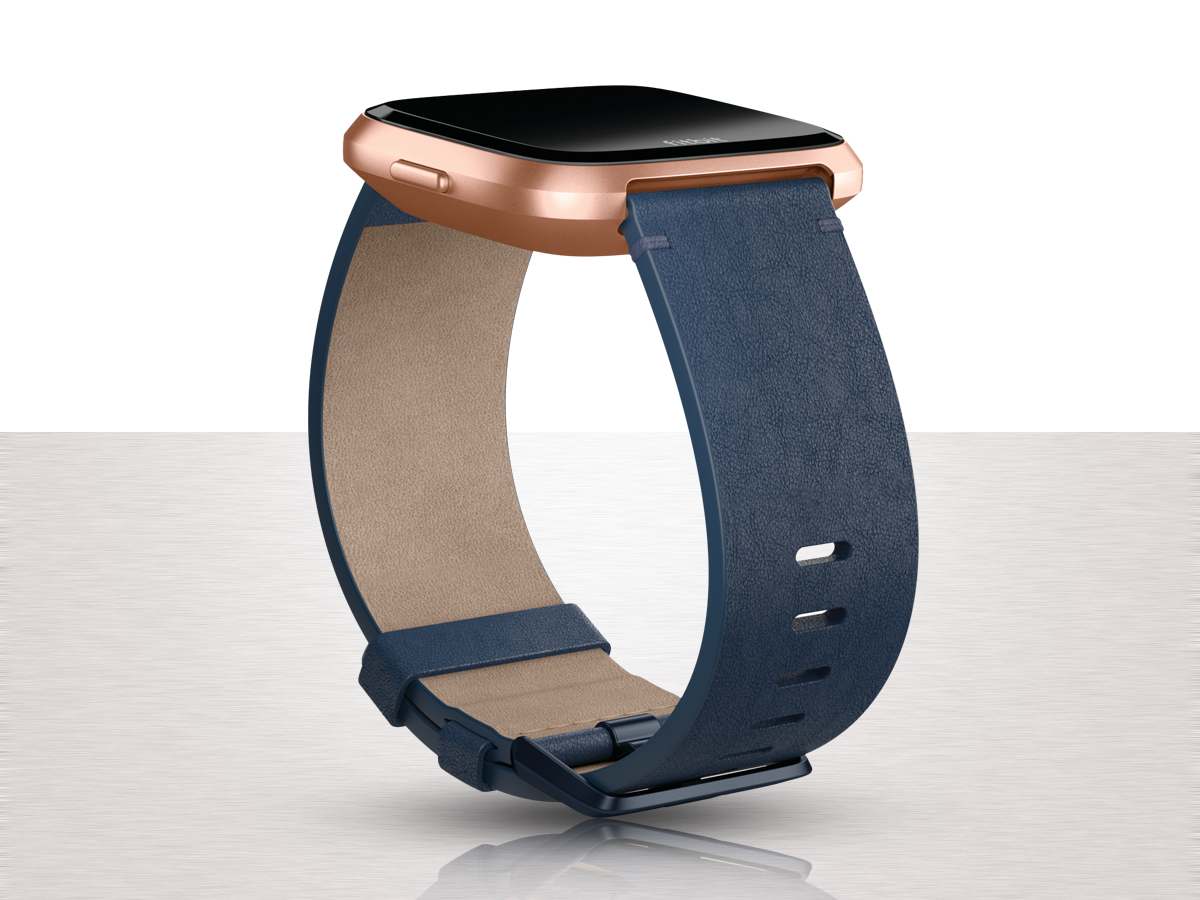 The Versa promises a '4+ day battery life'. That's the same claim as the Ionic, which in reality (at least in our tests) was more like three days max.
Still, that was mainly because we used the Ionic's built-in GPS, which is something the Versa lacks.
Without the distraction of hunting for satellites, it seems possible that the Versa will get nearer its claimed battery life and trounce the Apple Watch's 18-hour life.
Then again, a tasty combination of plentiful apps and GPS means the Apple Watch does a hell of a lot more…
5) FitbitOS has learnt some handy new tricks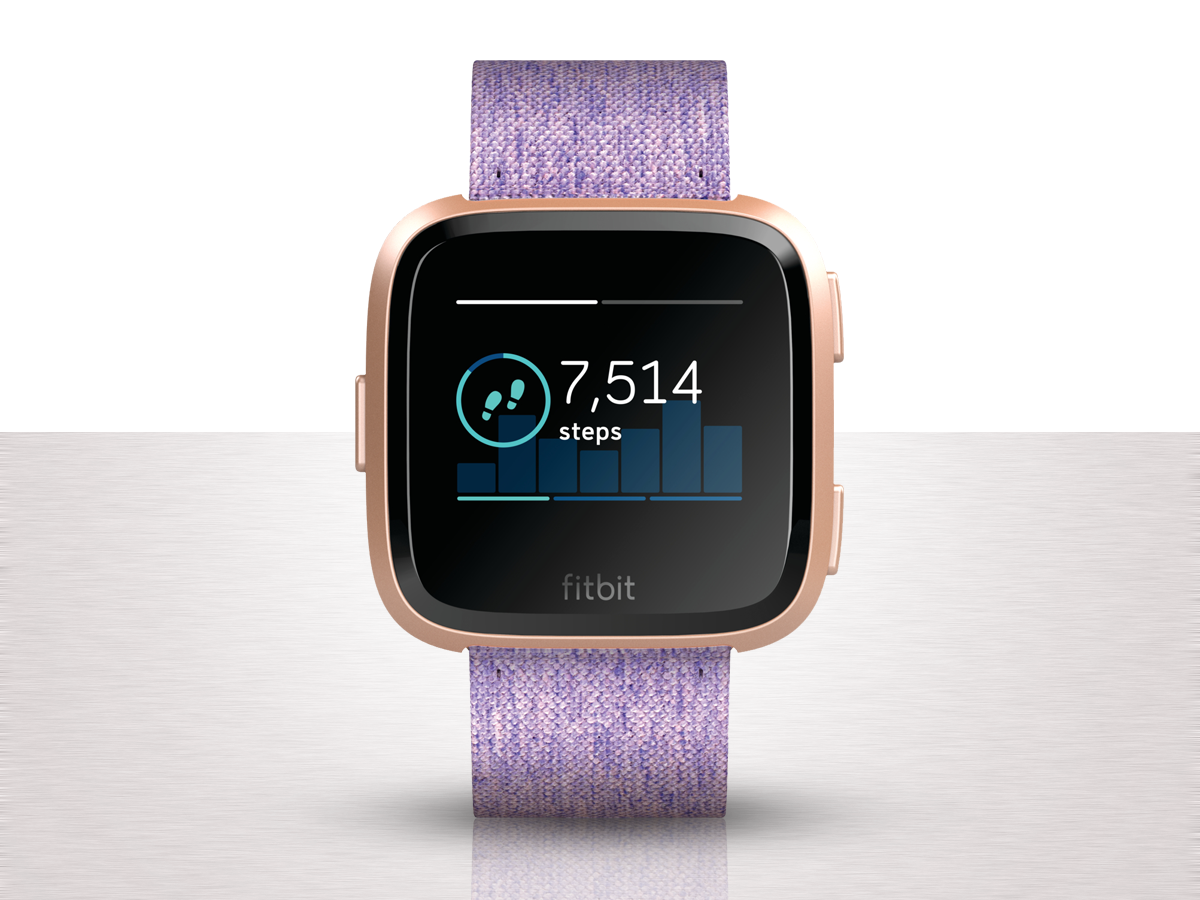 When the Ionic first arrived, we described FitbitOS as offering 'smartwatch scaffolding' – but with version 2.0 on the Versa, it's definitely starting to look more like the finished article.
Swipe up on the touchscreen and you'll now be taken into a health dashboard, which shows you most of your vital health-tracking stats (although not, strangely, your sleep). There's also a potentially massive new feature called 'female health tracking', which lets women track their monthly cycles to look out for variations and changes.
Some annoying niggles have been addressed too – Android users will now be able to do quick replies to messages (IOS support is apparently coming later), and you download up to 300 offline tracks from Deezer for running motivation too.
With a more fleshed out Fitbit Coach also on board, it's shaping up to be a solid step up from now slightly dated trackers like the Fitbit Charge 2.
6) It comes with a fancy wardrobe of optional straps
When it comes to watch bands, the Apple Watch has one of those ludicrous walk-in wardrobes that used to be on every episode of MTV Cribs. But with the Versa Fitbit at least now has a Globetrotter suitcase of extra watch band options.
There are now five different colours of the classic silicone band, four different leather straps and some stainless steel and metal mesh bands that could let the Versa meld into posher surroundings than its usual gym habitat.
7) You can pre-order it today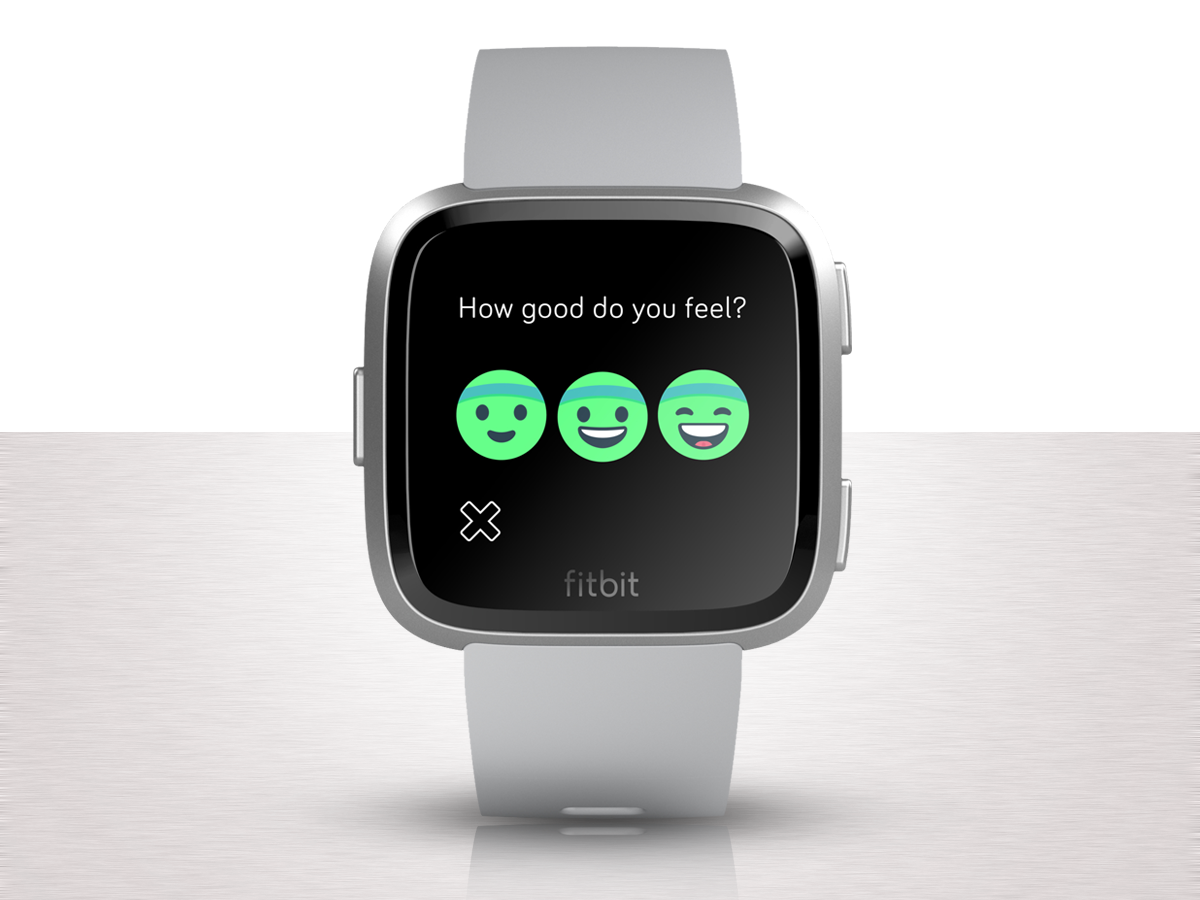 Ready to make a cathartic purchase to back your Spring fitness project (formerly known as the New Year's fitness resolution)? Good news – you can pre-order the Versa from today.
It won't actually be hitting shops till April 2018, though, so until then you're well within your rights to rustle up some Marmite-and-cheese bites and slump in front of Annihilation on Netflix.