Fitbit Charge 2 review
An all-rounder activity tracker that wants to take charge of your healthy lifestyle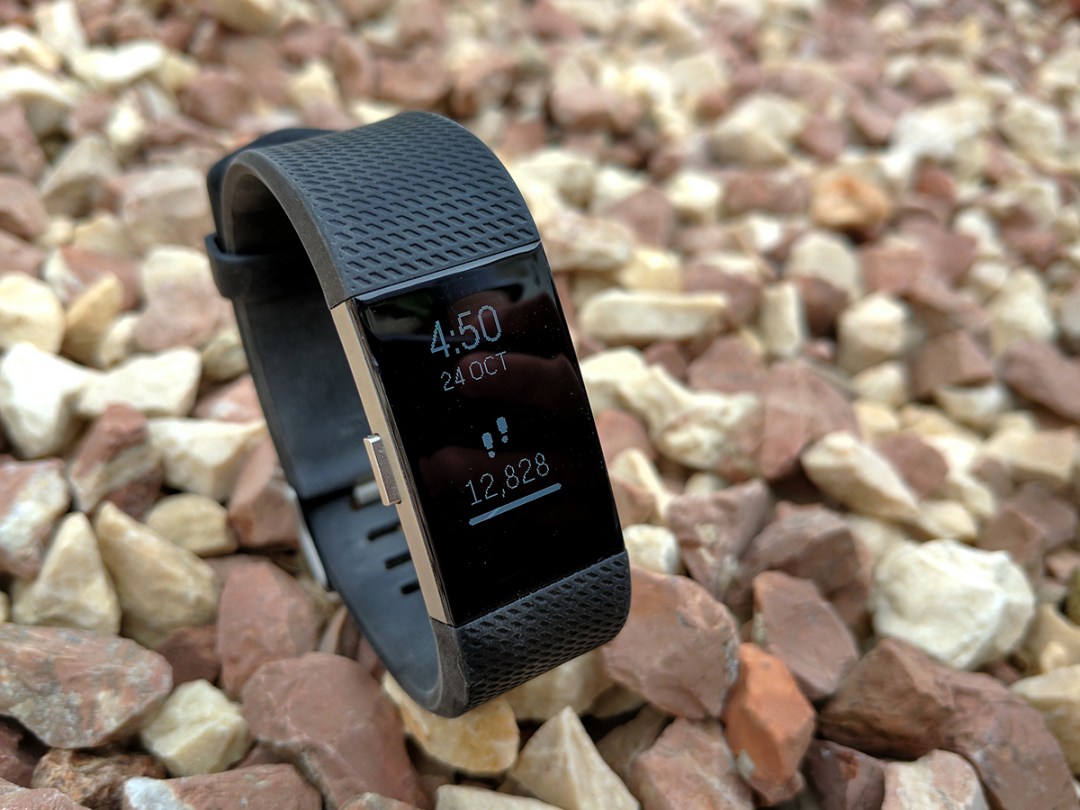 What exactly does Joe Public want from a fitness tracker? Finding one that ticks everyone's boxes is tougher than actually walking the daily steps needed to keep them happy.
Fitbit came close with the Charge HR last year, and now it's back with a sequel. The Charge 2 turns everything up a notch, with a bigger screen, more fitness-focused abilities and even borrows a few smartwatch skills to try and earn a spot on your wrist.
It certainly gets the price right: at £130, it's as fully-featured as you can get without splashing out a lot more cash.
Is that enough to make it the wearable you need to get into shape? I strapped one on for a month to find out.
LOVE THE LOOK
Sleek? Simple? Subtle? The polished silver strips at the sides are the only bit of visual flare, otherwise the Charge 2 doesn't do much grab your attention. But then that's kind of the point.
This is a 24/7 tracker, one that fades into the background (unless you want to bling it up with the optional replacement straps). The bundled strap has a standard clasp, so it's a cinch to get on and off.
The biggest attention grabber is the black and white OLED screen. It's four times bigger than the ridiculously simple screen spotted on the original Charge, which makes it a whole lot easier to read at arm's length.
There's only one button, which cycles through the six different screens. The main screen shows the time and your total step count for the day, but tapping the screen shows other info like calories burned, stairs climbed, distance walked and how many minutes you've been active for that day.
A flick of your wrist should kick the screen into life, but it was a little flakey. When it doesn't automatically light up, pressing the button will wake it up. At least it's easy to see, even in bright sunshine.
ON YOUR MARKS
It's comfy enough to wear constantly, although you've got to wear it further up your wrist than a regular watch to make sure the heart rate sensor can get a clear reading.
That sensor is always on, keeping an eye on your resting heart rate as well as whenever you start a sport or activity with a long press on the side button.
Fitbit automatically recognises running and cycling, though, so it'll automatically kick in if you forget to activate manually. It does the same with sleep tracking: no need to tell it you've woken up in the morning.
Sleep tracking was really accurate, even recognising a Saturday morning lie-in (probably because I was typing on my laptop, but still). My one gripe? The screen is blindingly bright at night, and there's no way to dim it.
If you're a light sleeper, it might be enough to wake you up – which Fitbit will then mockingly record when it syncs to your phone in the morning.
TAKE CHARGE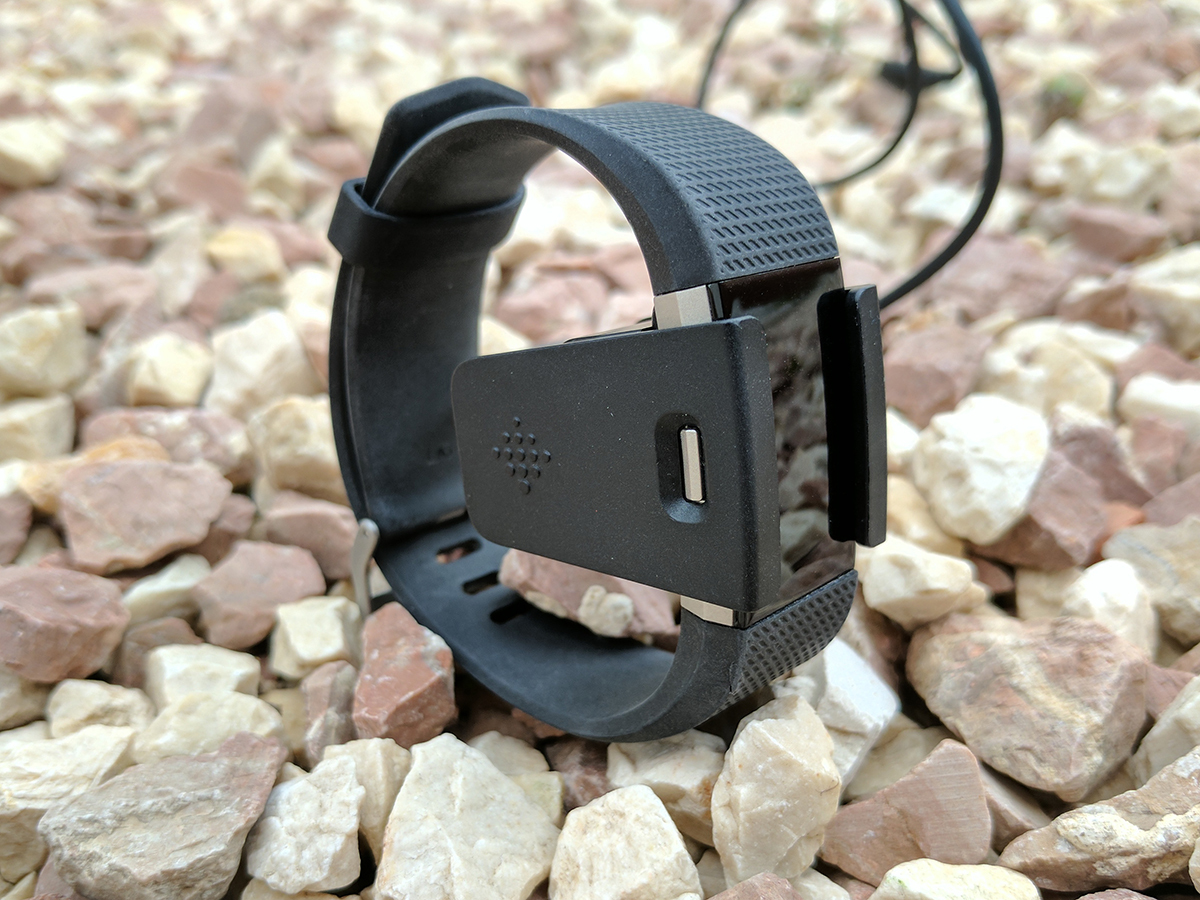 Fitbit reckons the Charge 2 will last up to five days, and that mostly matched up to my testing – even including several gym sessions and continuous heart rate tracking.
It only takes 20 minutes to completely recharge, and then you're good for another five or six days, depending on how often you use the dedicated workout modes. You'll need to keep the proprietary cable with you if you think you're going to be caught short, though.
Annoyingly, there's no way to tell, as there's no battery indicator on the band. You've got to open the app, unless you're down to the final few hours – then a giant battery symbol flashes onscreen. Maybe a battery level update after your morning alarm goes off would be enough of a heads-up – something to think about, Fitbit?
FITNESS FOCUS
It might take a bit longer to lock onto your heart rate than a chest strap, but the Charge 2 did a great job at tracking runs. Step counts were accurate, even over long distances, and pulse measurements were on par with a more expensive running watch/chest strap combo.
There's no built-in GPS, which is hardly a shocker at this price, but still annoying if you like to track your workouts. You'll have to bring your phone along for the run if you want to keep an eye on your pace.
Things weren't quite so rosy for high intensity interval training (HIIT), either. The onscreen heart rate often lagged behind the actual interval, showing too low during each activity and too high during each rest. The readings were lower than a chest strap, too – but oddly the app showed a more accurate reading after I'd finished my session.
The Charge 2 has a fitness-friendly party trick, in that it can calculate VO2 max. Fitbit calls this the Cardio Fitness Level, but works in the same way. It takes your age, height, weight and resting heart rate, then compares it with other people in your age range to get a score.
You'll have to dig around in the app to find them, but there are handy fat burn, cardio and peak heart rate bar charts that'll give you a better idea of how to get the most out of your exercise. It's useful stuff, sure, but only if you know what to do with it – and I'm betting most people that would buy one of these won't.
TAKE A BREAK
The new mode that everyone can understand is deep breathing. Apple's pushing it big time on the Apple Watch series 2, and the idea has been around for years, but it's still nice to see it here.
It's a great way to de-stress, with a cute pulsing circle showing up onscreen telling you when to breathe in and out for either two or five minutes of relaxation.
The Charge 2 tracks your heart rate while you're doing it, too, making sure you're not breathing in too deeply or breathing out too soon.
Still, it would have been nice if it used the vibration motor, too – staring at your wrist for two solid minutes is kind of irritating. Ironic, for something designed to lower your stress levels.
PHONE IT IN
Don't pick up a Charge 2 expecting that screen to constantly ping with notifications from your phone – this definitely isn't a smartwatch.

It shows up calls, texts and calendar notifications, whether you're on Android or iOS, but they just show up then disappear again. You can't interact with them from your wrist, so you'll still have to fish your phone out of your pocket.
It doesn't play nicely with third-party apps yet, either. That means no WhatsApp, no Instagram, no Facebook – which feels like a real missed opportunity, even if it meant having to recharge the band a day or two sooner.
There's one more kind of notification, but couch potatoes aren't going to like it. Basically, if you aren't moving at least 250 steps every hour, the Charge 2 is going to let you know about it. Demands to "feed me steps" are going to royally wind you up if you're desk-bound during the day, or stuck in a car, train or plane seat.
APP IT UP
The Fitbit app hasn't really changed for the Charge 2 – it's still the same cutesy, badge-filled collection of stats and settings designed to get you thinking more about health and fitness.
You can dig deeper into graphs, charts and diaries if you want more detail, but a lot of them take several taps to uncover. The app is far more worried about making sure you're rewarded for every little thing – if gasification doesn't work for you, you'll find it more irritating than useful.
The only new addition is Adventures, creative step goal challenges that count your moves against real-world hikes up mountain hikes and expedition trails. Beat the challenge and you'll unlock a panorama of that particular route – hold your phone up and you can pan around like you're actually there. Neat.
Fitbit Charge 2 Verdict
The Charge 2 is a funky hybrid tracker that doesn't do enough to get true fitness fanatics excited.
Without waterproofing and GPS, it's just too vanilla for anyone that's seriously looking to get into shape – even with more serious additions like VO2 Max.
Let's be honest, though: anyone with a marathon or two under their belt already will probably already have something a little more comprehensive strapped to their wrist.
It's still a pretty complete tracker for the rest of us mere mortals, who shudder at the thought of running for a bus, let alone 26.3 miles. Notifications might be limited, but they're a welcome addition, and it's subtle enough to wear 24/7 – apart from when it's time to hit the showers.
The Charge 2 would probably still be on my wrist if Fitbit had made it waterproof, but if that doesn't put you off, it's still got the smarts to please anyone after a lifestyle more focused on fitness.
Stuff Says…
A no-nonsense middle ground between smartwatch and fitness tracker, but even with new additions there's not enough here for fitness freaks
Good Stuff
Won't put a massive dent in your wallet
Straightforward UI anyone can understand
FitBit app still the best for fitness freshmen
Bad Stuff
Can be too simple for its own good
Where's the waterproofing?
No on-board GPS tracking