6 ways macOS High Sierra will make your Mac much better
Faster browsing, enhanced photo editing, better graphics, and more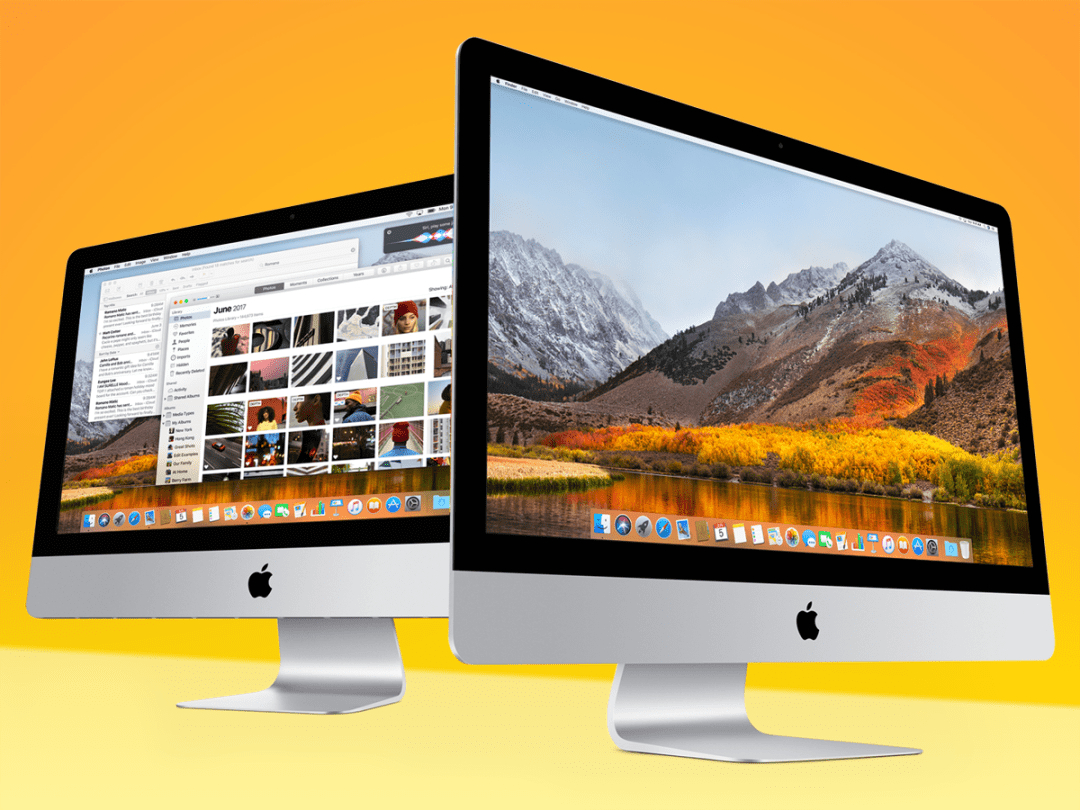 MacOS Sierra is (nearly) dead; long live macOS… High Sierra!
Yes, Apple's unveiled its yearly update to its laptop and desktop software at WWDC 2017, revealing its latest mountain-inspired name and some of the features that you can look forward to later this year. 
High Sierra will be available properly in the autumn, but developers and the overly keen can, respectively, grab the beta today or the public beta later this month.
But why will it make your Mac much better? Here's why.
1) Safari will de-irritate browsing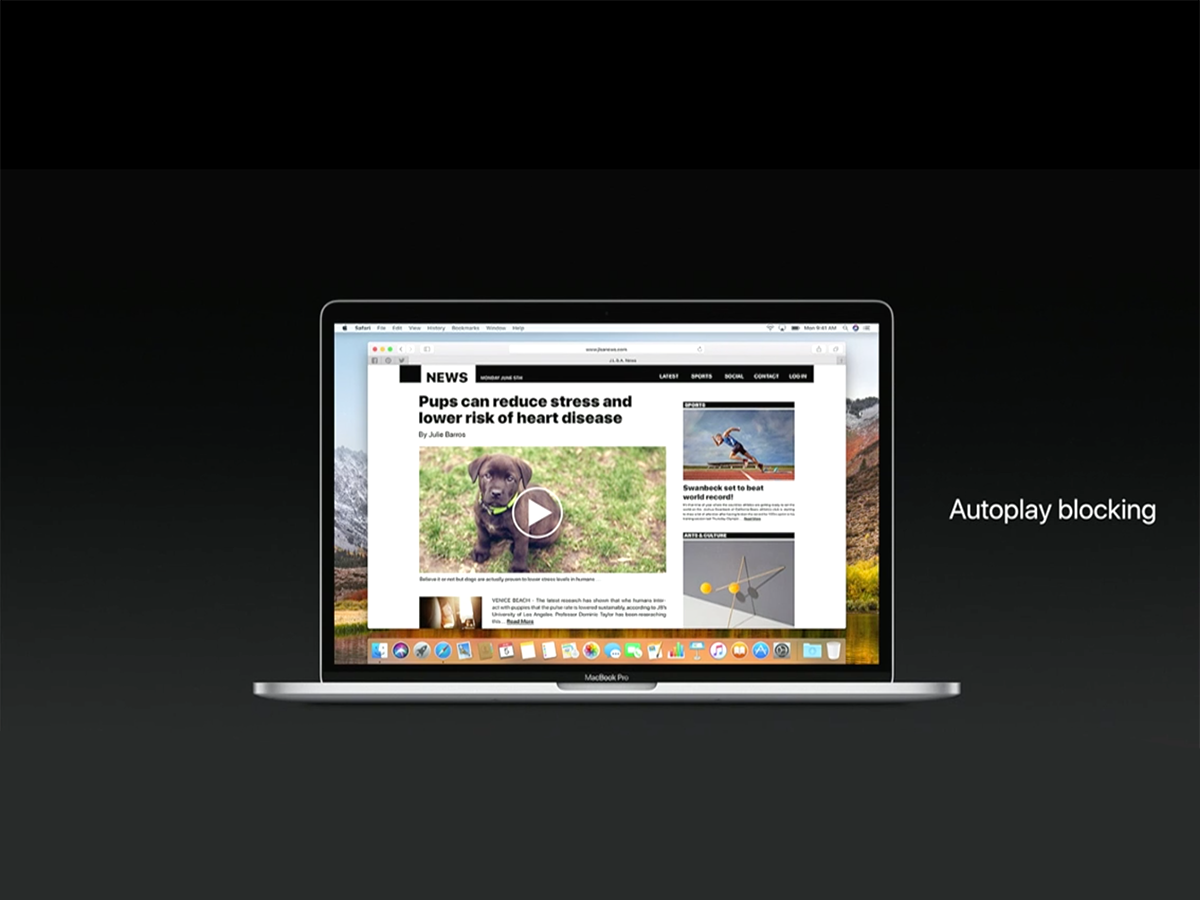 One of the most annoying experiences anyone will ever have to endure on a computer, ever, is when they click on a webpage that features autoplaying video. You know, the type that reveals to the rest of the office that you're browsing the web rather than listening to the boss' presentation.
Safari on macOS High Sierra will end that torment, because autoplay detection is baked right into it. Show up on a web page that usually starts blaring video and it'll be blissfully silent unless you press play. Apple also explained the browser includes 'intelligent tracking prevention'. In other words, look at something on Amazon and adverts from that site won't follow you around online until your dying day. Amazon will love that one.
2) There's a new file system
It's unlikely 'new file system' was at the top of most normal people's macOS wish lists, but file manipulation is something people do an awful lot of, so making it better is good for everyone.
Apple File System (APFS) on macOS is modern, 64-bit, and can be insanely fast. Apple demoed a bunch of videos being duplicated in Sierra. It took ages. In High Sierra? Instant. Seriously – you literally select the files, click Duplicate and before your mouse has moved back to its starting position, they'll be done. Not life-changing, but definitely daily-life-improving.
3) Photos will be much more powerful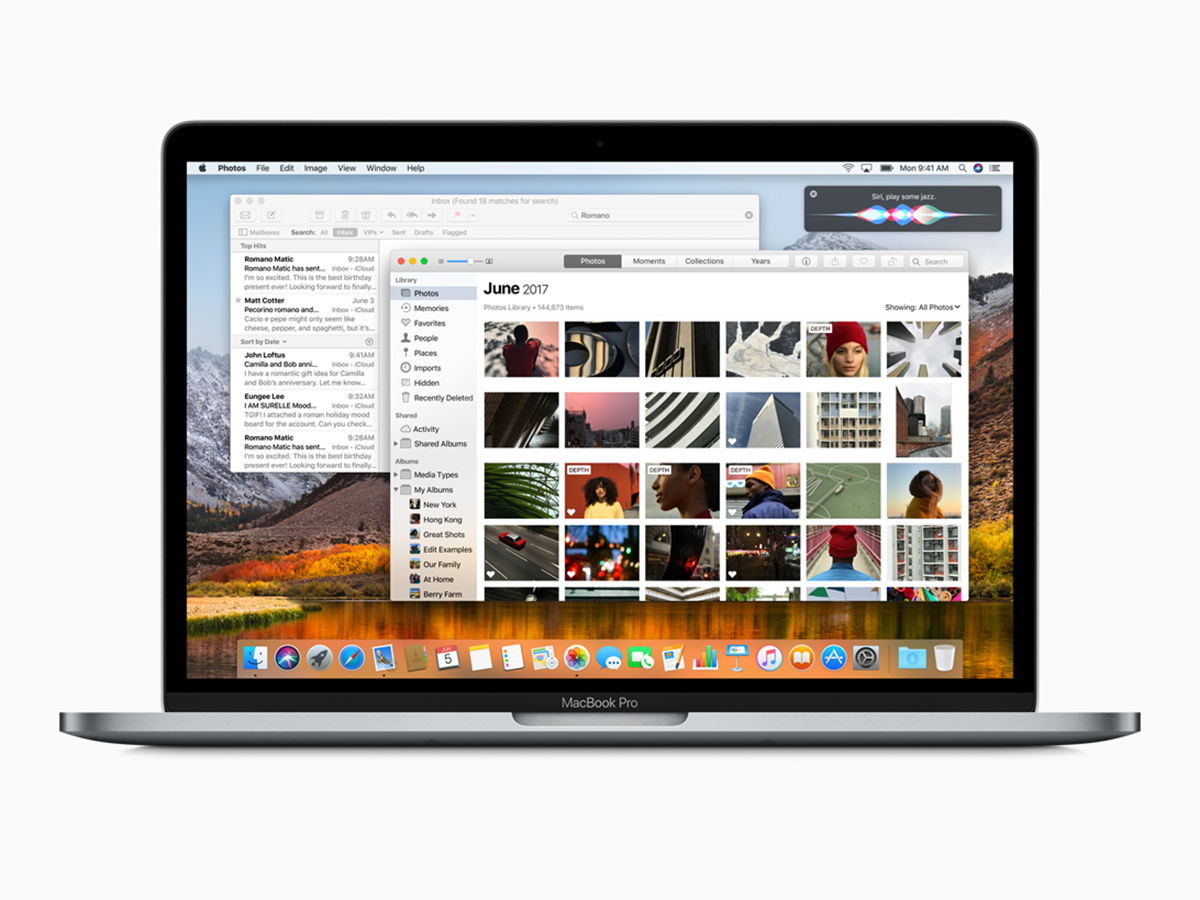 On macOS High Sierra, Apple's photo manager has smarter organisation, an iPhoto-esque persistent sidebar, and improved Faces support that syncs across all your devices. All of which is nice, but what really blew us away in the WWDC 2017 demo was the app's new editing smarts. You get a Photoshop-alike curves tool and selective colour, and if you edit with third-party apps any edits you make in one will be present in the other too. Neat.
4) Mail will be much nicer to use
Like going full-screen on your Mac? Mail no longer covers everything with a message compose window, like you're sitting in front of a giant iPad. Instead, on High Sierra, compose is a split-screen view, enabling you to keep one eye on your inbox and one on the message you're writing.
The Mail app's going to be really efficient regarding storage space, too – to the tune of 35% less space being needed, according to Apple.
5) iCloud could be about to get much more useful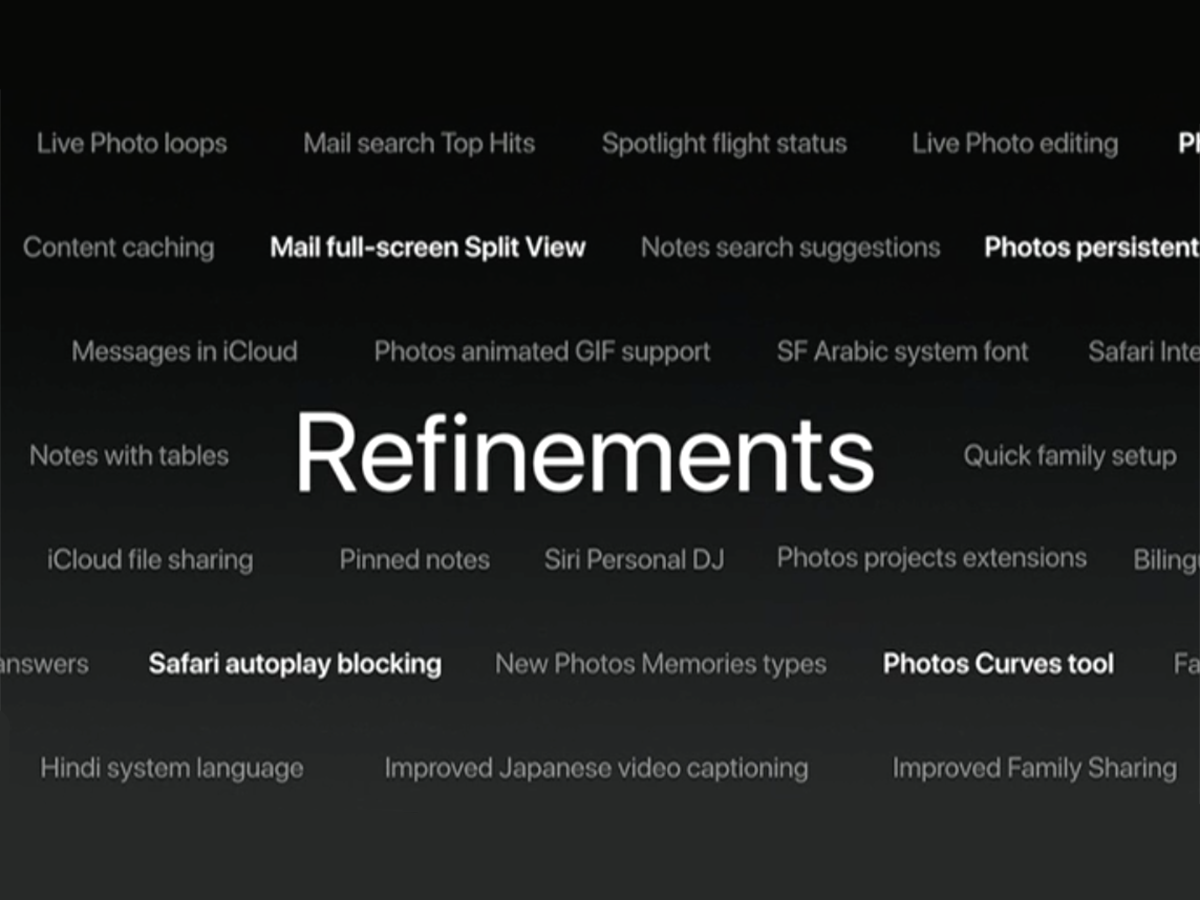 During WWDC, Apple mentioned that Messages content in macOS High Sierra (and iOS 11) lives in iCloud, meaning conversations sync across devices and only recent ones need to be stored locally.
In Apple's blink-or-you'll-miss-it 'Refinements' slide, we caught sight of the phrase 'iCloud file sharing' lurking there, too, which we hope might mean that we're going to get Dropbox-style document sharing by flinging a link someone's way. We hope.
6) Video is getting a massive boost
Everyone ready for a bit of codec chat? Course you are.
So, most video uses the H.264 codec, but High Sierra kicks that to the kerb and brings in H.265 (HEVC) in its place. This ramps up compression without wrecking quality, making for smaller videos.
SEE, WE TOLD YOU CODECS WERE INTERESTING.
Elsewhere, Apple has kitted out High Sierra with the new version of its Metal gaming framework. Metal 2 offers a 10x improvement over Metal 1, and adds VR support from Steam, Unreal and Unity. So whatever you're gawking at – amusing videos of cats; VR games; "buttery smooth" (as Apple put it) windows slurping into the Dock – High Sierra's going to make your eyes that bit happier.