6 awesome things you can do with the Samsung Galaxy Note 7's stylus
It's like a tiny magic wand for your phone. Though it (probably) won't ward off Dementors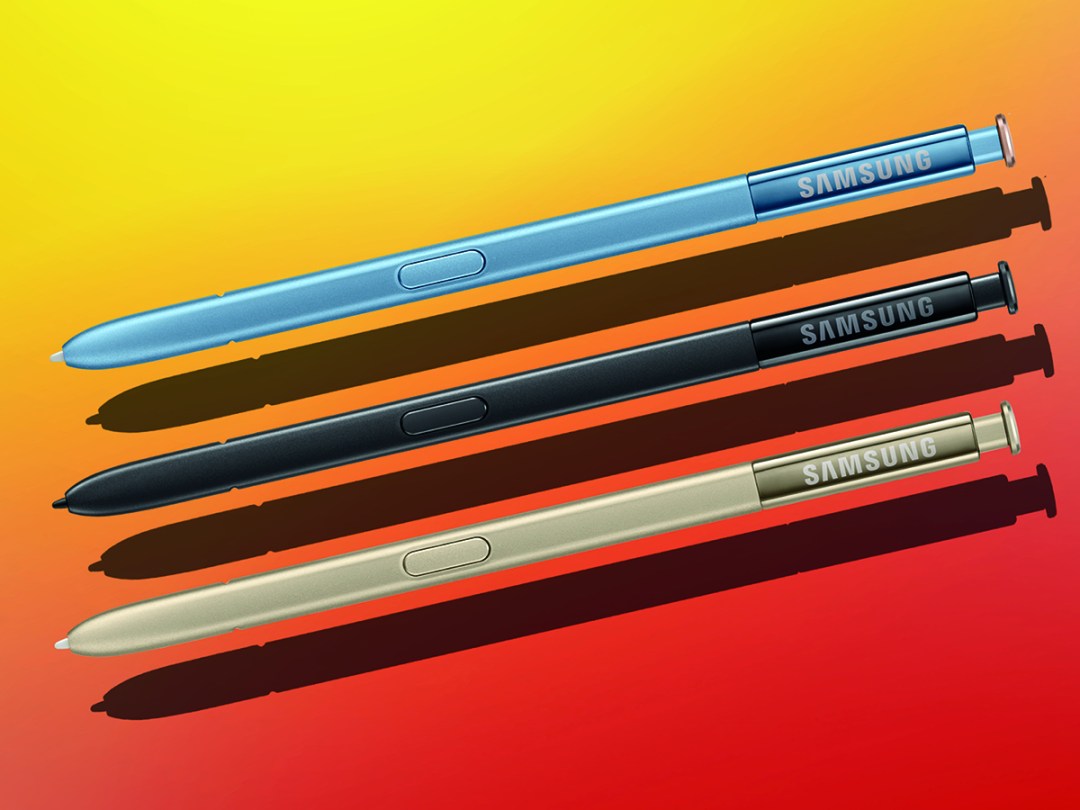 The Samsung Galaxy Note 7 is official. It's coming to the UK, it's got a fancy screen, all the power you'll ever need, a top-class camera, and, of course, an all-new stylus.
The S Pen, as Samsung calls it, has come a long way since the original one that graced the very first Note handset. Each past iteration has brought with it various tweaks and improvements, but it's safe to say that the Galaxy Note 7's S Pen is the most feature-packed one yet.
If you're not a fan of styli (styluses, stylusessess?) then that's absolutely fine, but you may wish to wander over to our Top 10 smartphone list to find something a little less… stylussey.
Oh, you decided to stick around? Fantastic. Allow us to lead you along the path to S Pen nirvana:
1) GIF it up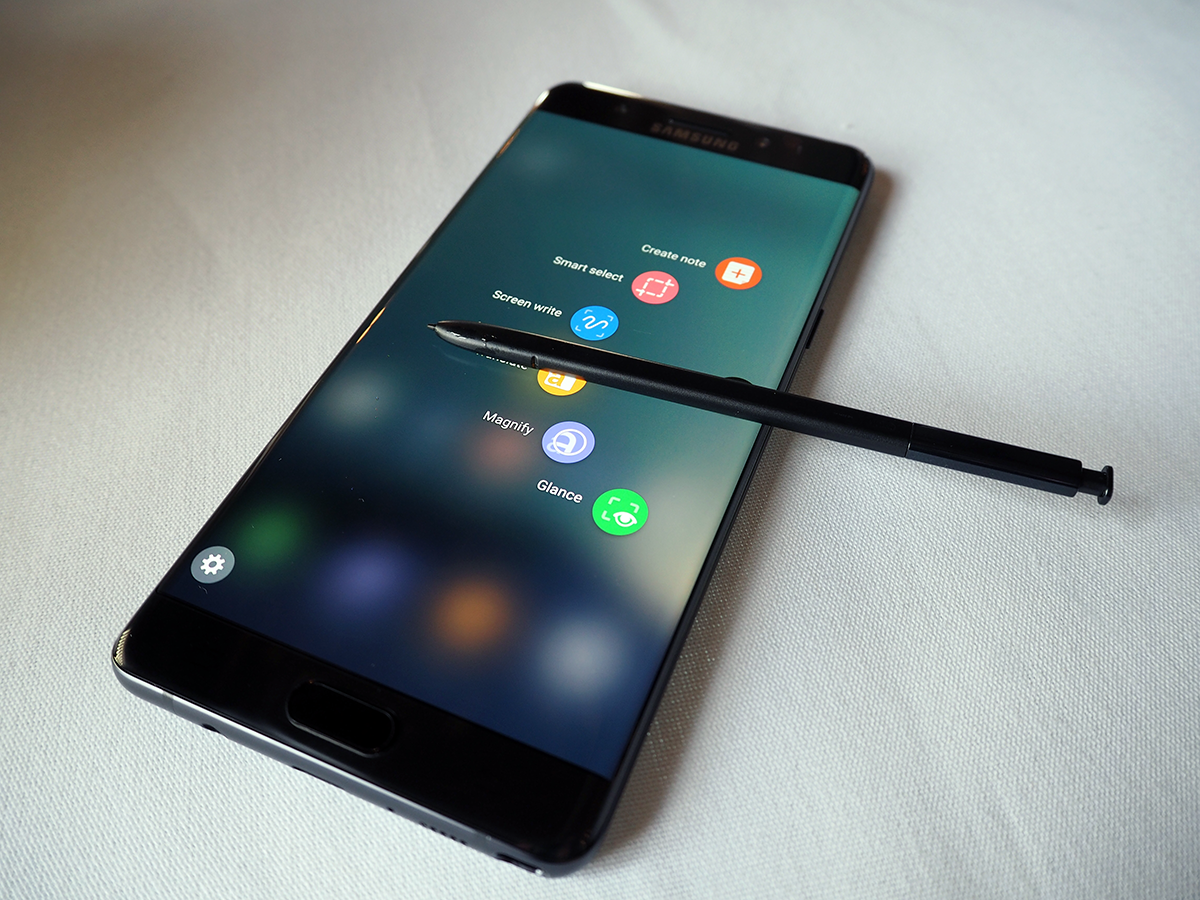 Personally, we rate the humble animated GIF alongside fire, the wheel and the Zinger Tower burger as one of the greatest inventions ever created, which is why the S Pen's improved Smart Select feature has us rather excited.
Popping the S Pen out of its nest and selecting Smart Select will enable you to fire up a video on, for example, YouTube, before letting you select which part of the video you'd like to record.
Once you've tweaked the area that you want to capture, it's just a case of selecting where you'd like your GIF to begin and end, and boom – you've got yourself an instant shareable GIF.
Each GIF can be up to 15 seconds in length, so feel free to get creative. Coupled with the countless websites which let you add text to animated GIFs, you'll soon rise up the ranks to Meme Lord in no time.
2) Lost in translation?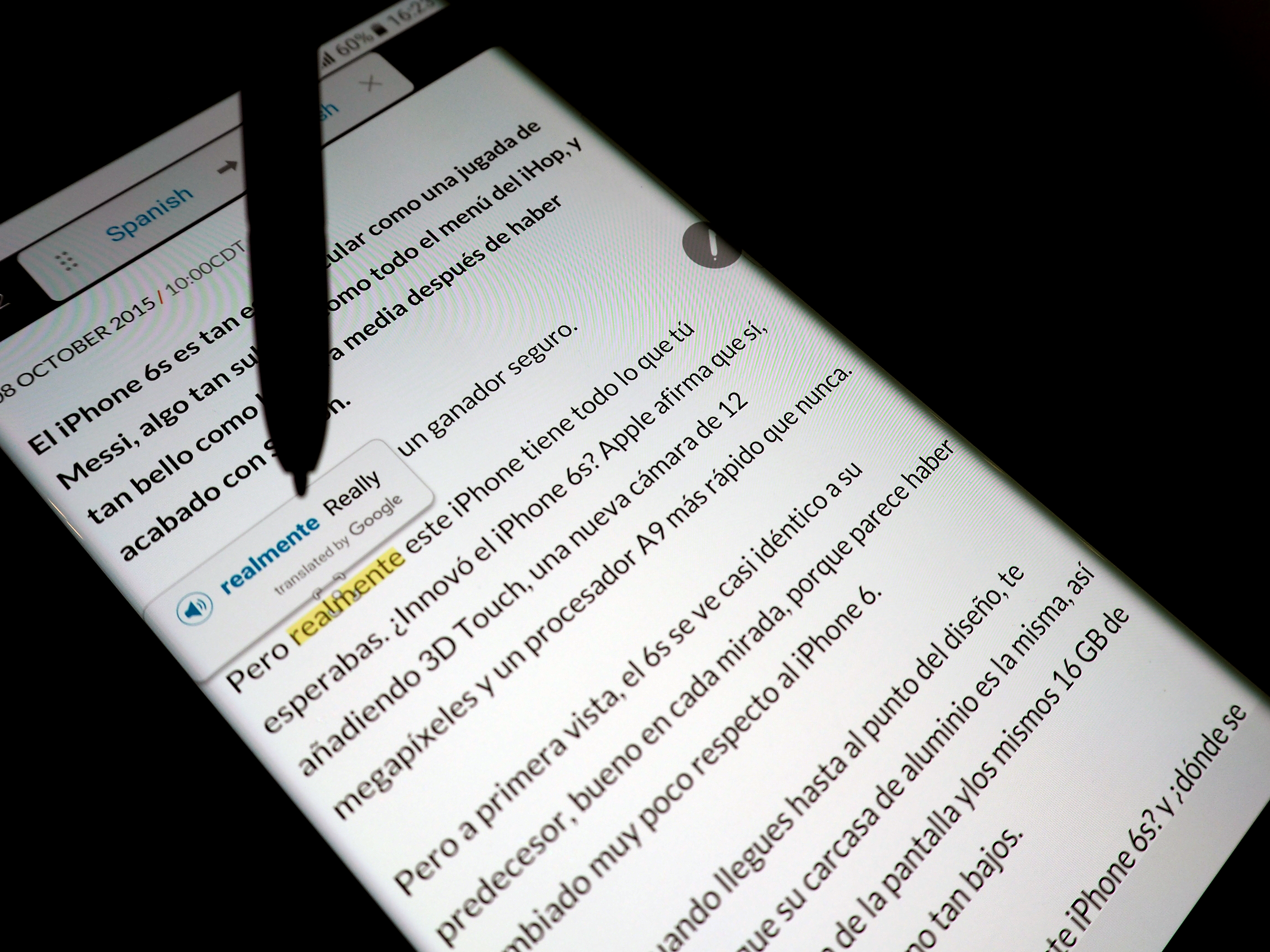 If you've ever been abroad and accidentally ordered pickled deer tongue because you had no choice but to point at something random on the menu, then you're going to love the S Pen's new party trick. It has a translate mode which lets you hover the pen over any on-screen words, while a pop-up box shows you its English (or any other language's) equivalent.
Snap a picture of an enigmatic menu, hover the S Pen over the words in the photo, and you'll soon be on your way to delicious steak town. Mmmm, steak town.
If you're in the habit of browsing foreign language websites (perhaps you're learning a new language and testing yourself), then this feature will come in very handy for revealing the cryptic secrets of the odd elusive word to you too.
3) Instant notes
The great wizard doesn't have much time left. You can hear it in his rattling breath. He weakly motions for you to come over. This is it. All of the universe's secrets will finally be yours.
As he begins to spill the meaning of all existence though, you suddenly realise you left your quill at at home. Luckily for you, you've got your Note 7 in your spell pouch.
You whip it out, eject the S Pen in one smooth motion, and instantly the always-on lock screen turns black, allowing you to scrawl your notes down straight away. Oddly enough, it looks like a shopping list…
Rubbish fan fiction aside, what other flagship handset out there lets you do this? None. The answer is none flagship handsets.
I rest my case.
4) Wetter is better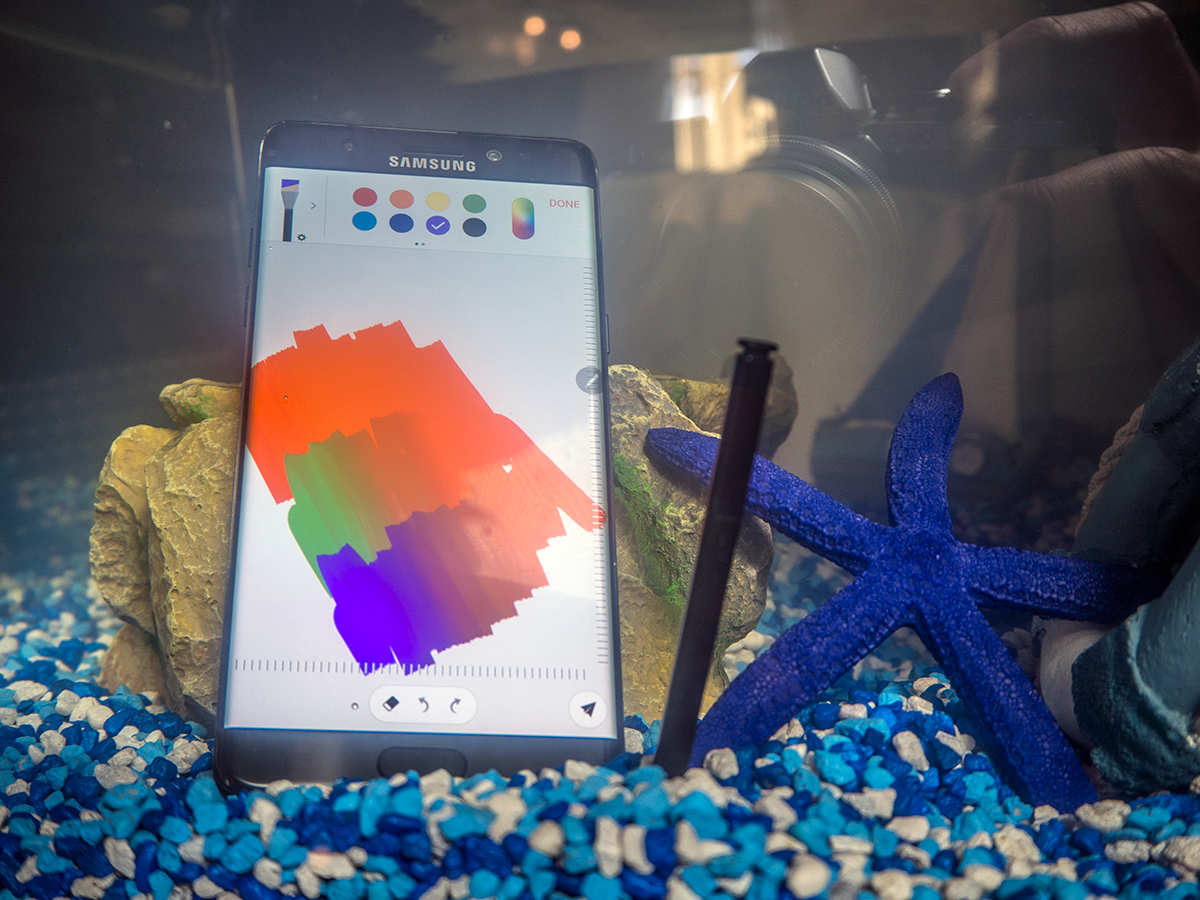 The Galaxy Note 7 is waterproof. It would be rather silly if the S Pen didn't follow suit, so luckily Samsung has blessed it with water-repelling powers too.
Not only that, but you can actually use the S Pen when the Note 7's screen is wet, so the fun doesn't have to stop when you're caught in a Great British Downpour or in the bath. Or when you're showering it with tears because you stupidly decided to watch The Lion King again.
5) Doctor pressure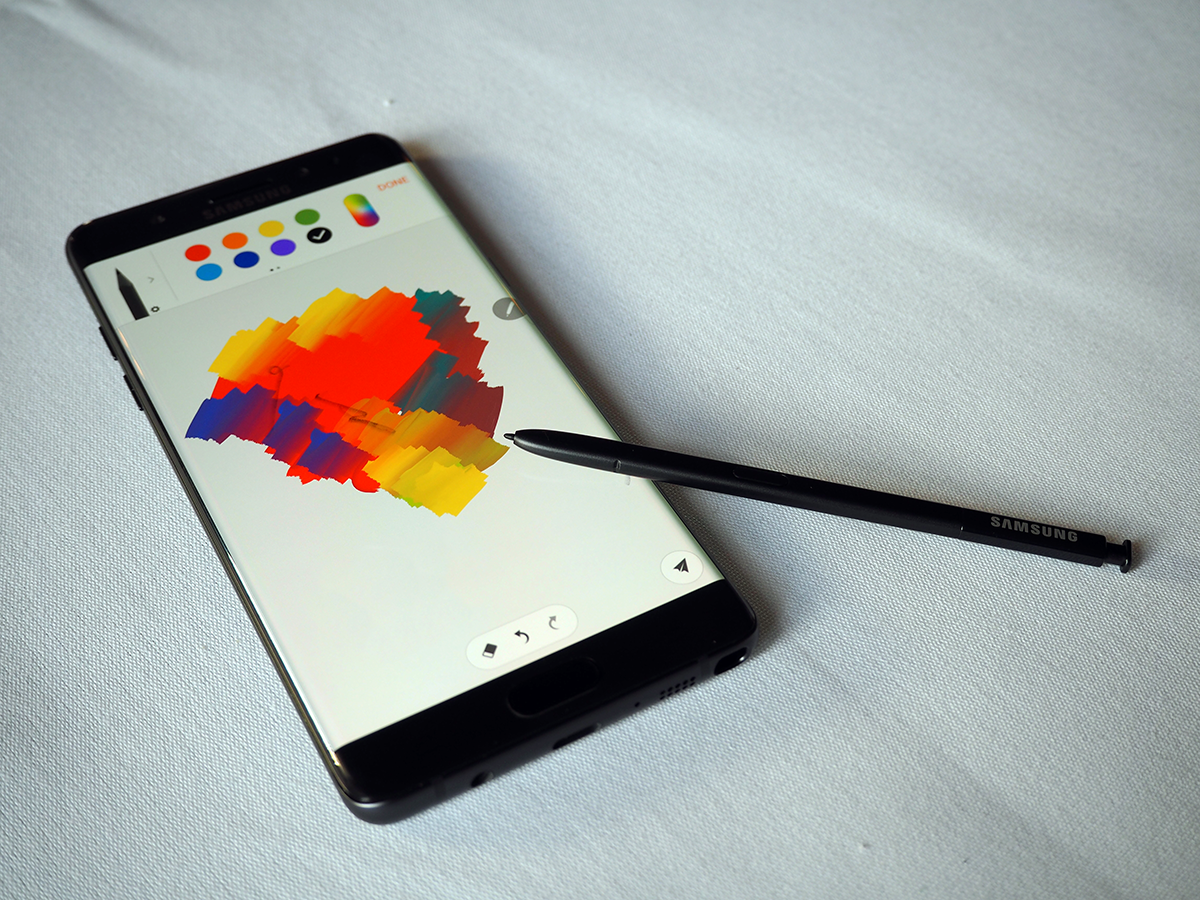 The S Pen has had a few nips, tucks and general under-the-hood improvements to improve its performance, which is good news for serial doodlers.
Its pressure sensitivity has increased which, coupled with its finer tip, makes for more accurate movements and varying lines.
Samsung has updated its software too, so you can actually blend oil paint colours into each other during your master strokes, making for more realistic digital paintings.
Personally, we can't draw anything fancier than stick cats, but if you've got creative blood running through your veins, you should be able to channel the great Bob Ross while you're out and about.
6) Never forget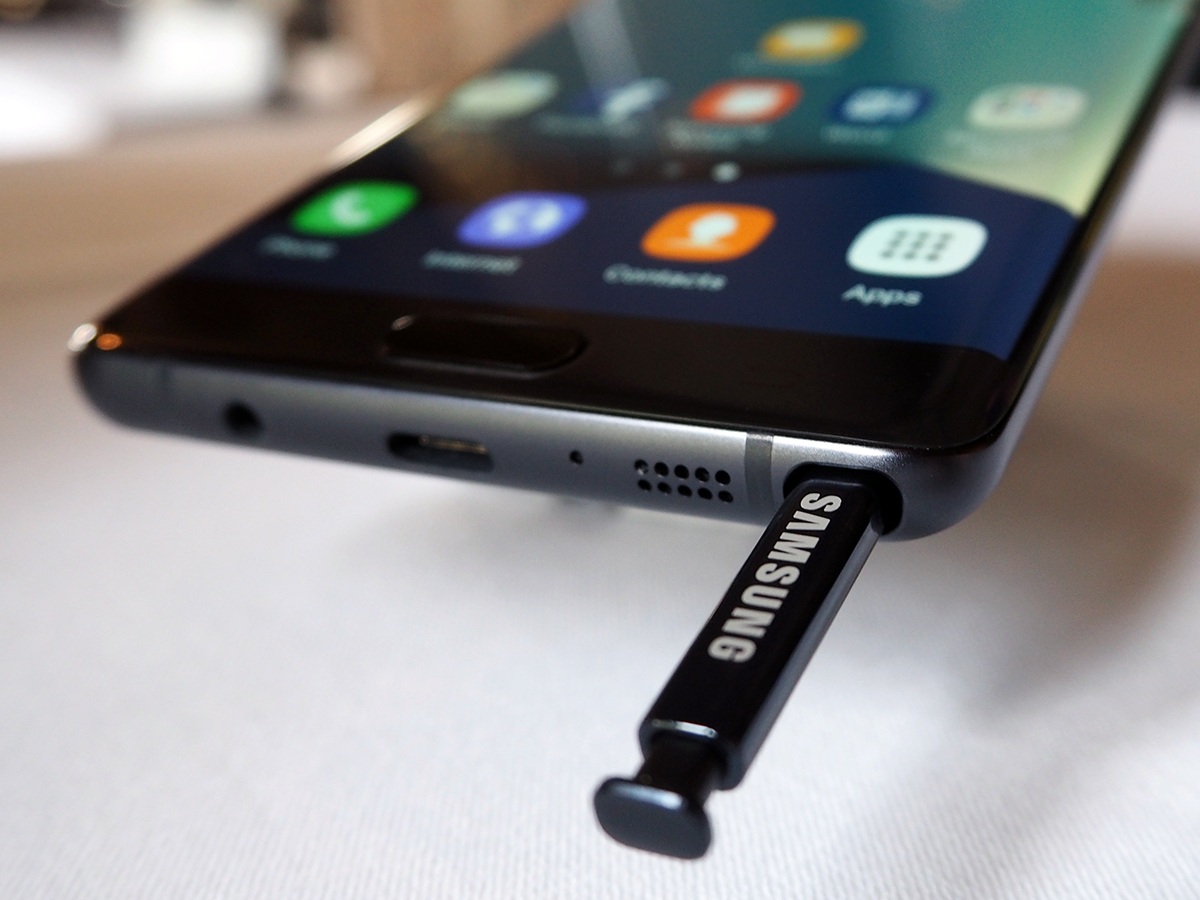 If you're even remotely forgetful, this next feature will be a gift from the gadget heavens.
If you leave your S Pen behind for whatever reason – perhaps you left in a hurry to chase down a high-level Charizard – then the Note 7 will fire off an alarm after a few steps to let you know that you've left it behind.
Simple, yes, but better than walking around with an empty hole – and one which, unlike yourself, cannot be filled with garlic bread.