5 things you need to know about the Fitbit Sense
Less stress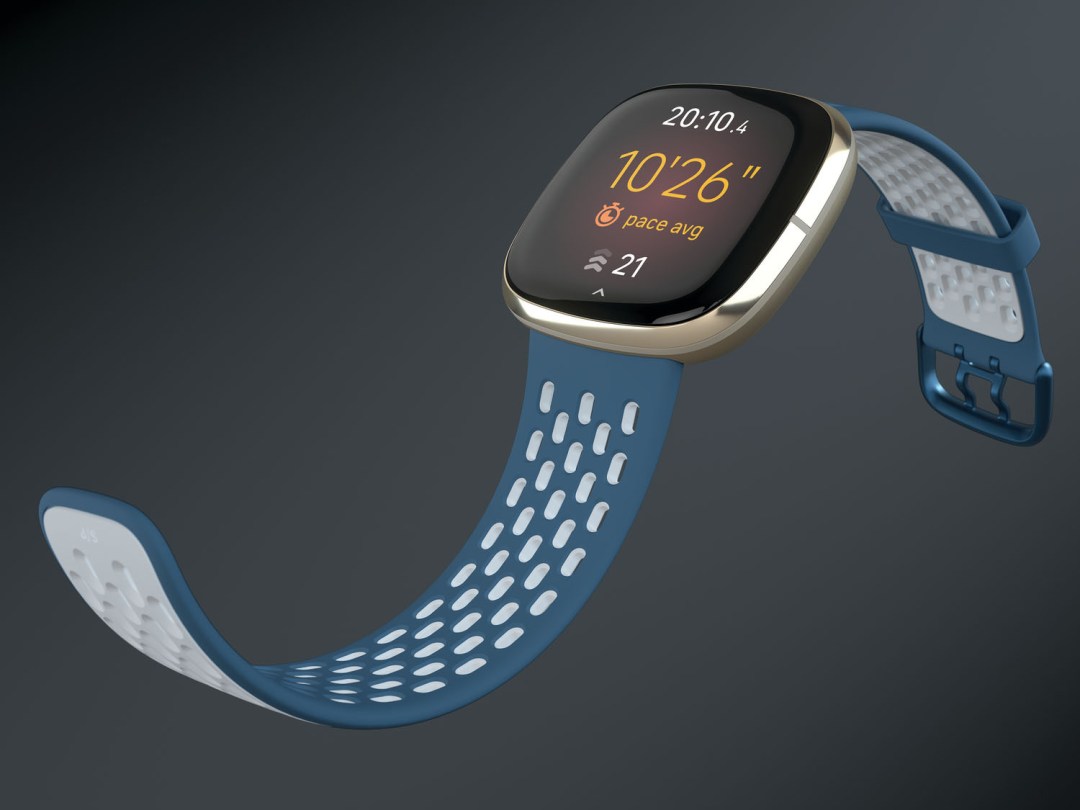 Fitbit made its name with its modest fitness trackers that gently encouraged you to get off the sofa and move. As the company has grown, it's branched into the smartwatch sector, with each new wearable getting even more capable as a wrist-based advocate of your good health.
Today the company has announced Sense, its most ambitious and tech-loaded smartwatch to date. As well as boasting Fitbit's traditional fitness and sleep-tracking capabilities, the Sense is also the world's first smartwatch to ship with a built-in electrodermal activity (EDA) sensor that helps you manage stress.
Add to this a new ECG app for advanced heart rate tracking and even an on-wrist skin temperature sensor, and the Sense has most areas of your physical well-being covered.
Here's everything you need to know.
1. It can help you manage stress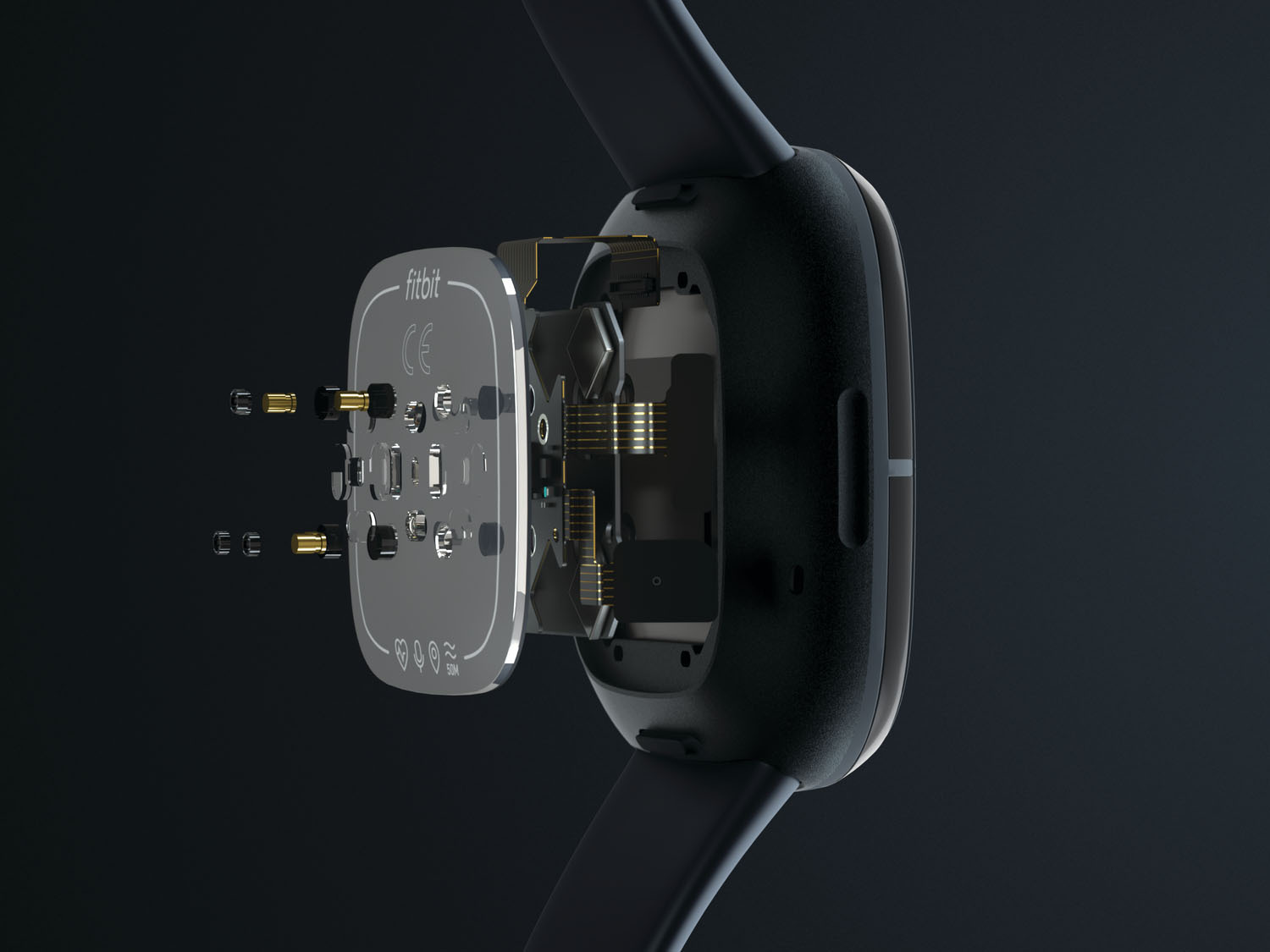 Stress has never not been an issue for a huge amount of people, but it's only in recent years that we've begun to learn just how debilitating it can be. High levels of stress can increase your risk of developing physical health problems such as heart disease and obesity, and that's before we get to its obvious impact on your mental health.
It's unrealistic to expect a consumer smartwatch to remove stress from your life, but the Fitbit Sense can help you manage it with a combination of built-in tech and the Fitbit app, which gives you insights into your body's response to stress, and advice sourced from Fitbit's team of behavioural health specialists.
Key to it all is the EDA sensor, which can detect small electrical changes in the sweat level of your skin. All you have to do is place your palm over the watch face and it'll take a reading immediately. Fitbit says you can pair it with a new mindfulness tool in the Fitbit app, where you can set weekly goals and reminders, log your moods and meditate, as well as complete breathing exercises.
All Sense users can access their stress management score, which takes into consideration your heart rate, sleep and activity data while assessing how your body responds to stress. Fitbit Premium members will be able to get a more detailed breakdown of how their score is calculated in the app.
2. It listens to your heart
The Fitbit Sense is the company's first device with an electrocardiogram (ECG) app (subject to FDA approval), which allows it to assess your heart rhythm for any irregularities, much like the Apple Watch Series 5 can. You just have to press your fingers against the corners of the stainless steel ring for 30 seconds to get your reading, which can be downloaded to pass on to your doctor.
Meanwhile, a new multi-path heart rate sensor and updated algorithm delivers, according to Fitbit, its most advanced heart rate tech yet. The Fitbit Sense monitors your ticker 24/7, and will notify you of a high or low heart rate according to your thresholds.
3. It's constantly looking for changes in your wellbeing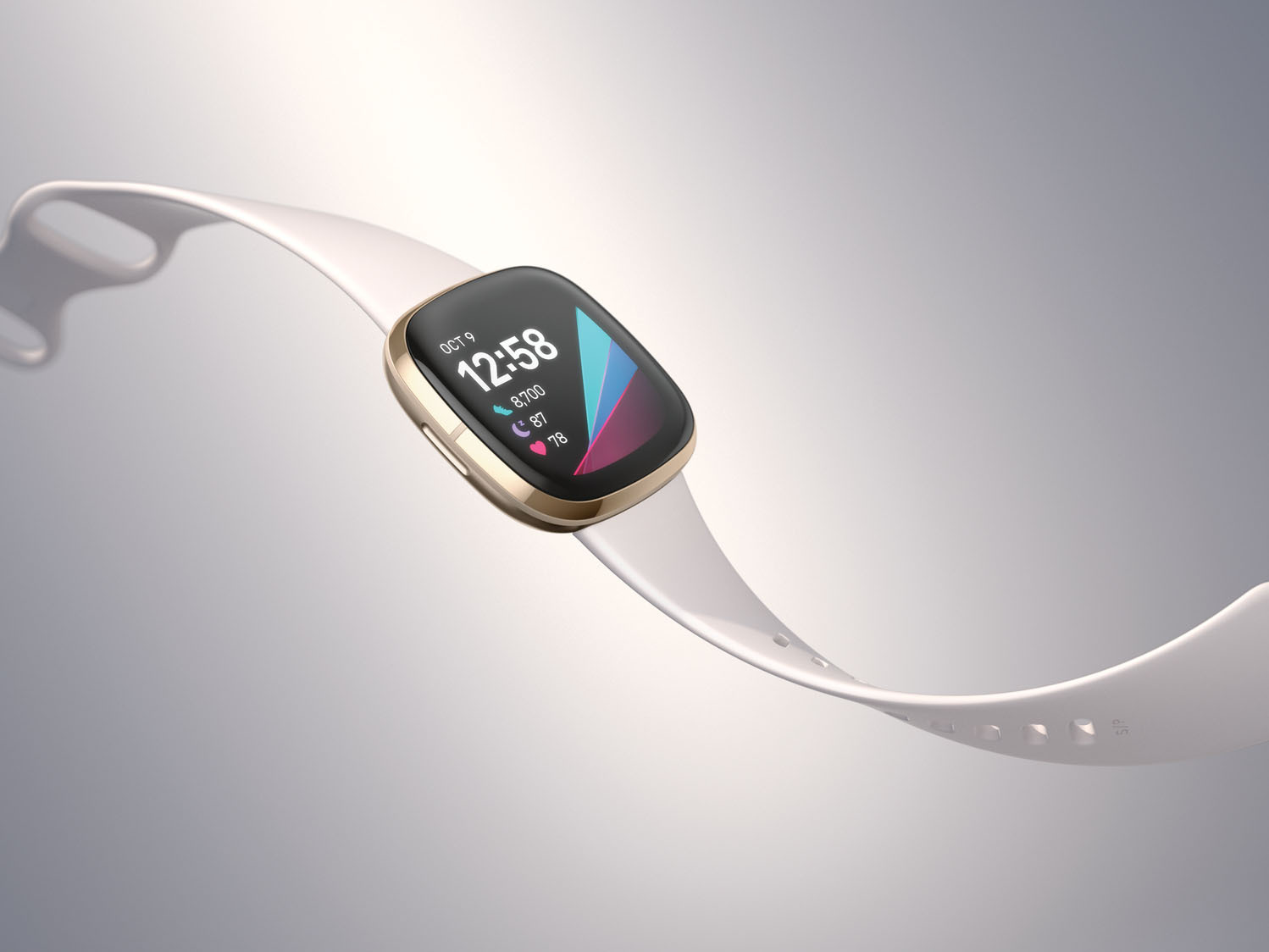 Also new for Fitbit Sense is a skin temperature sensor, which can detect any changes that might indicate that you're getting ill or entering a new menstrual phase.
Wearing the watch each night while you sleep allows it to look for variations and trends, which you can view, alongside the rest of your personalised data, in Fitbit Premium's new Health Metrics dashboard.
4. It does everything else you'd expect a smartwatch to do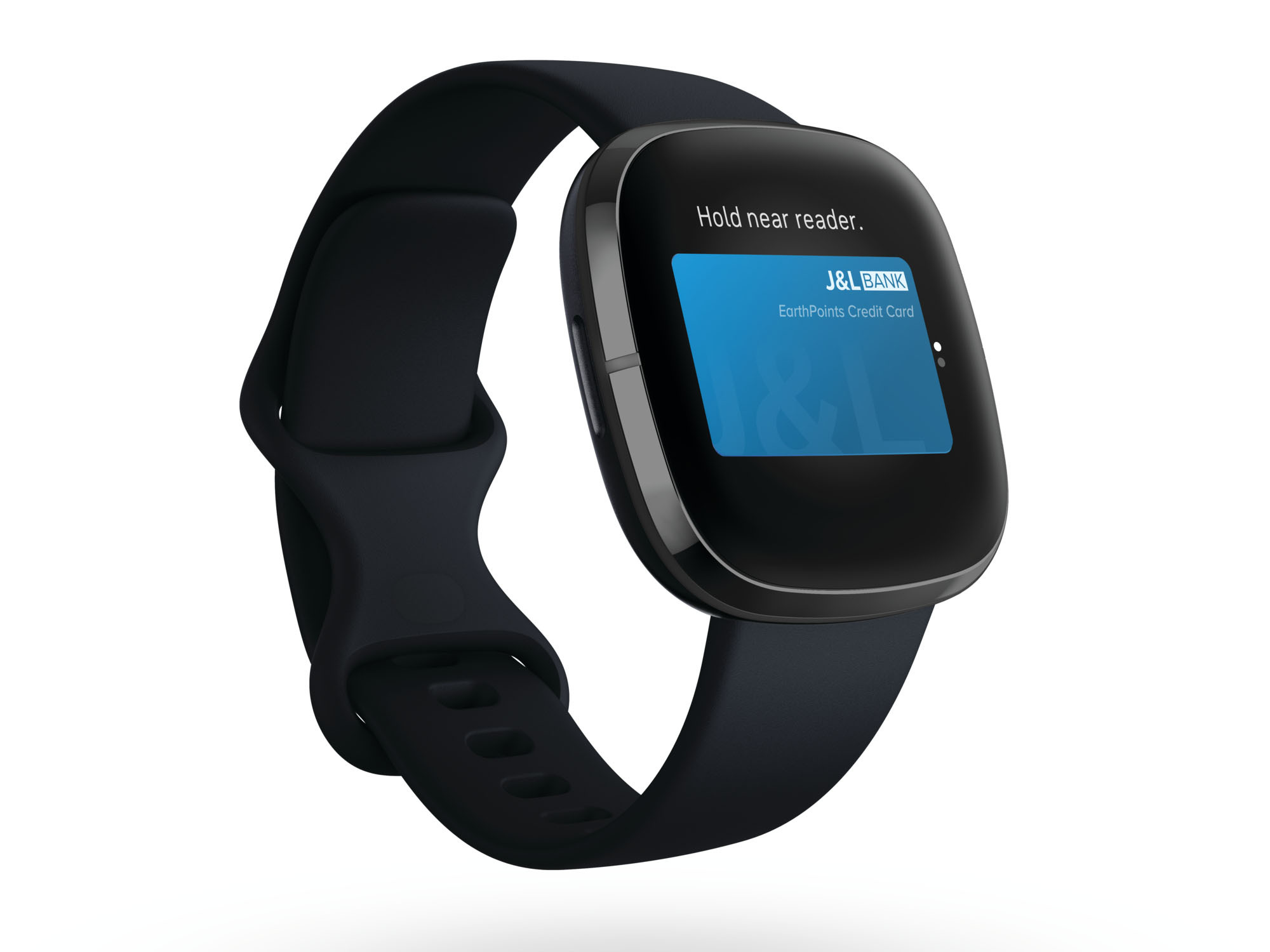 While it might lack the Apple Watch's vast array of third-party apps, Fitbit's smartwatches have a comprehensive feature set, and the Sense is no different.
Where fitness is concerned, you get on-device GPS, 20+ exercise modes, automatic activity tracking and sleep tracking.
Both Amazon and Google Assistant are supported, as is Fitbit Pay, and battery life remains at 6+ days.
5. It'll look good on your wrist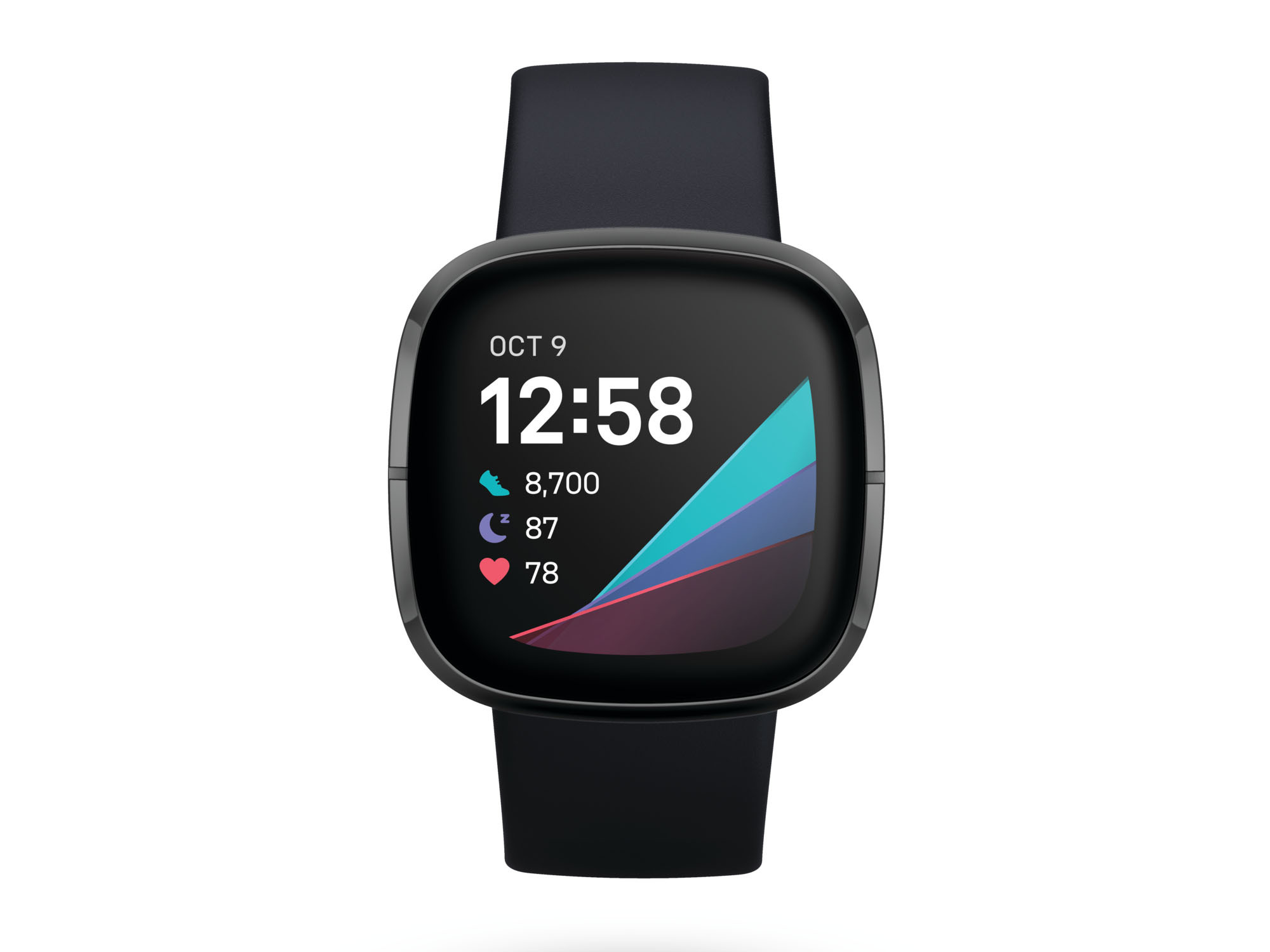 The Fitbit Sense features a new design language 'inspired by the human body'. We have no idea either, but we can say that it adopts the same clean, minimalist look of previous Fitbit smartwatches.
Slightly rounder than an Apple Watch and forged using a combination of aluminum and stainless steel, it's something you'll be totally happy to have on your wrist every day, and it's lightweight enough not to constantly remind you of its presence. You can easily swap between bands to suit the use case, and the watch is water resistant up to 50m.
The AMOLED display is larger than previous Fitbit smartwatches, and features an ambient light sensor to automatically dim the screen for more comfortable viewing in dark environments. And the optional always-on display mode ensures you can see what you need to without moving your wrist.
Fitbit Sense is available to pre-order now for £300 in carbon/graphite stainless steel and lunar white/soft gold stainless steel.