13 of the best cases for the Apple iPhone X
That all-glass build sure looks pretty - but only until you drop it. So protect your £1000 smartphone with one of these stylish cases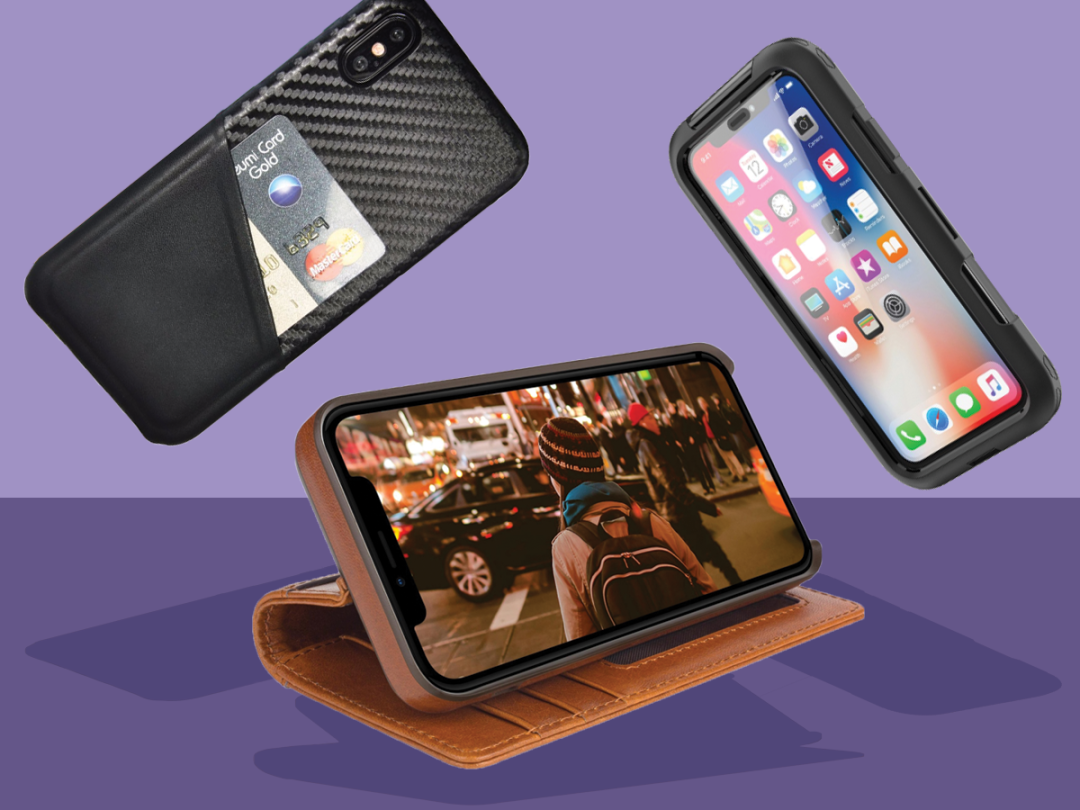 The Apple iPhone X is the most expensive iPhone ever. It's also officially the most breakable iPhone ever, according to the billion or so drop tests cluttering up YouTube recently.
Put these two facts together and you have either a recipe for disaster or a cast-iron need for a good case. But fear not, because we can help you out! 
We've rounded up some of the best cases available for your shiny new X, taking in everything from super-stylish leather sheaths to super-practical wallet-hybrids.
GRIFFIN SURVIVOR EXTREME (£24.95)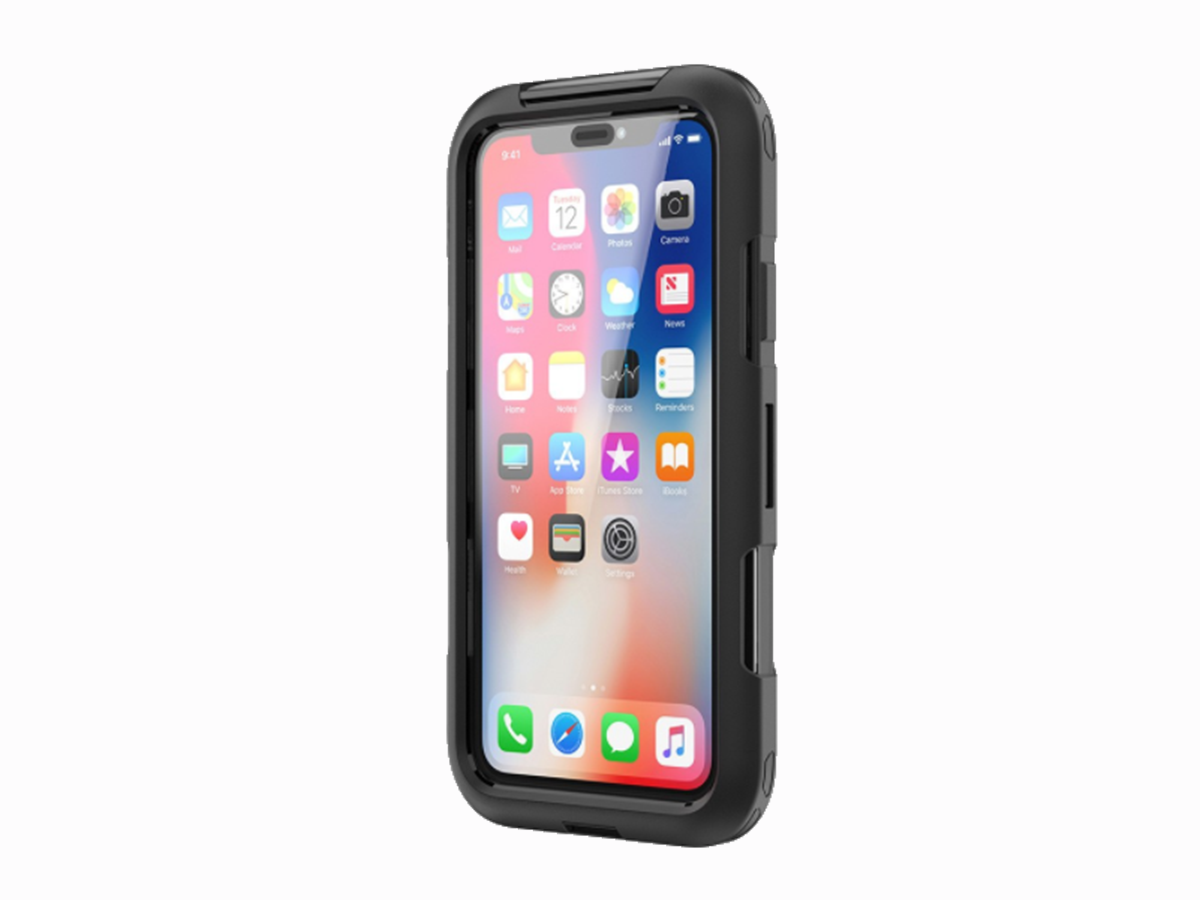 The Griffin Survivor Extreme excels at keeping your precious nice and safe. It'll help the phone withstand drops of up to 10ft on to concrete and will also protect it from rain and mud; useful if you're taking it with you on your next Tough Mudder run.
No, it isn't the prettiest thing out there. But then again, with a name like that it was never going be – and if you're more bothered about fashion than practicality, then you should simply scroll down to the next entry…
NANOCASE (£29.99)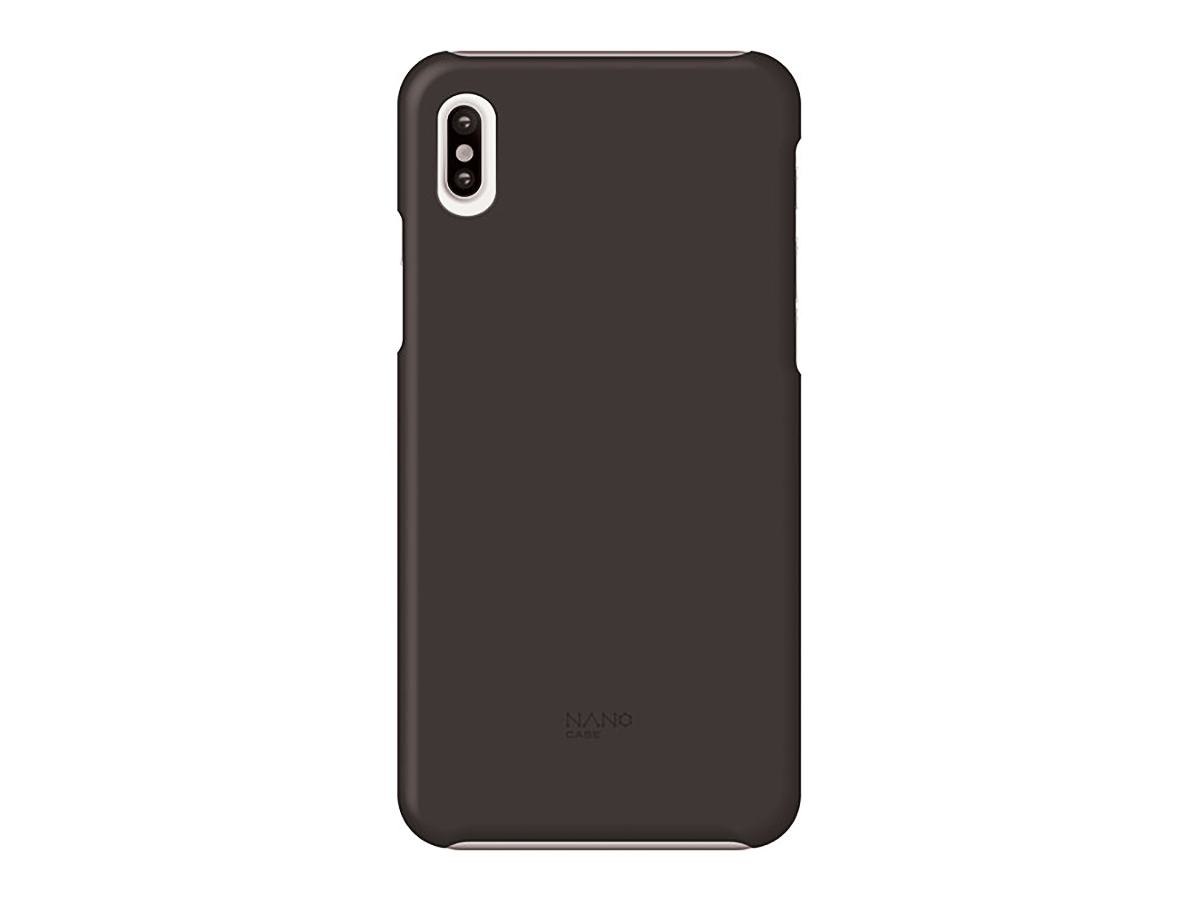 OK, that matte black rubber finish might look unassuming, but the Nanocase is hiding a sci-fi secret. Not a built-in time machine, for going back in time to just before you dropped your iPhone, but the next best thing: a graphene lining.
When it's not being super strong, yet light and flexible, this 21st century wonder material is also excellent at dissipating heat – something your iPhone kicks out plenty of. The manufacturers reckon that the extra cooling can eke out as much as 20% more battery life between top-ups.
We've been using a Nanocase for a few weeks, and haven't noticed much day-to-day difference, but video rundown tests don't lie – it genuinely can keep you going for longer, if only slightly. And seeing how Apple has recently admitted to slowing down older iPhones to keep their batteries from cooking themselves, £30 seems like a good price to pay for a longer life.
TWELVE SOUTH JOURNAL (£69.99)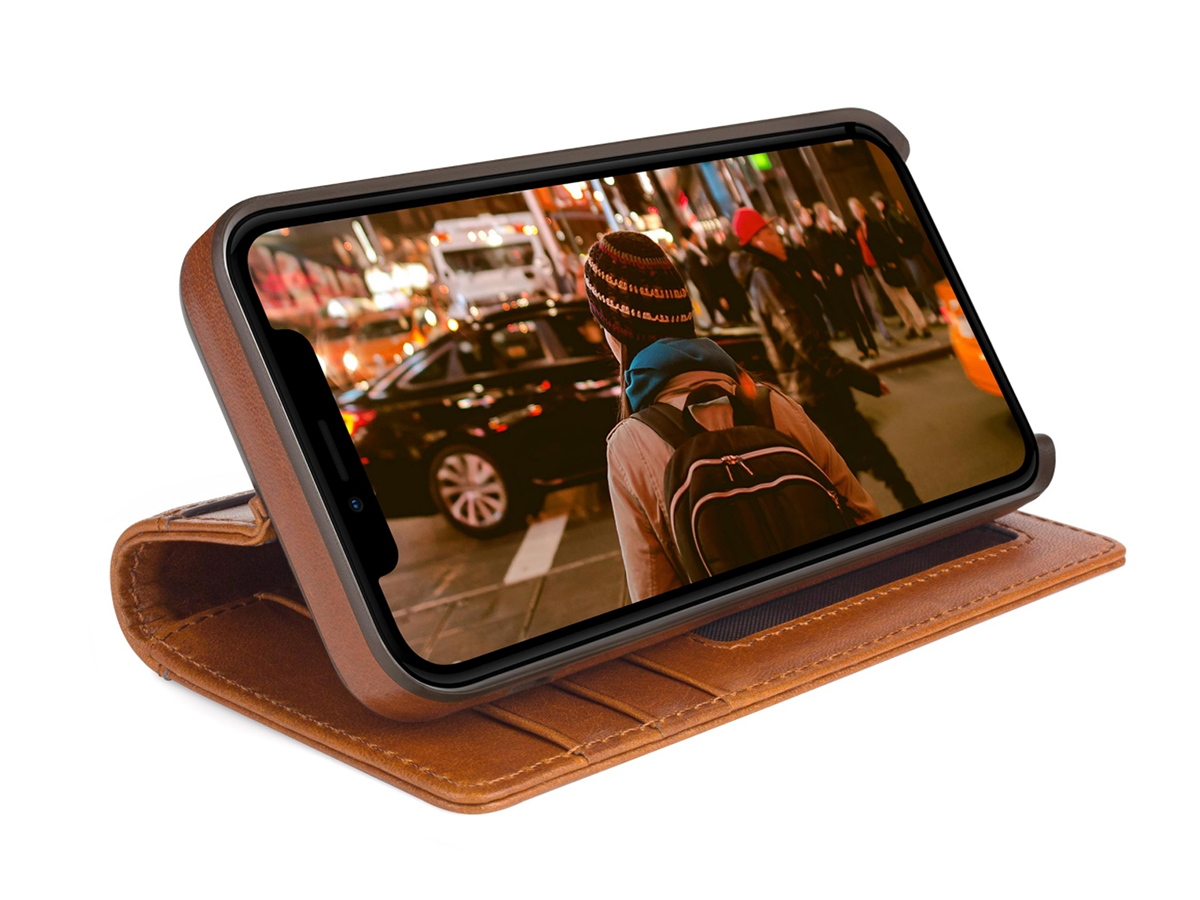 The Journal is described as "luxury protection" and more than lives up to that lofty claim. It's crafted from hard-wearing full-grain leather and is available in black or brown. Either way, it positively oozes class.
It's also a bit of an all-rounder, with multiple card holders, a space for cash, and even an ID holder built in. Oh, and it can double as a stand to prop up your phone while you watch the latest Stranger Things in glorious HDR. Yeah, it's a bit more expensive than some of the options here, but what price luxury? (Um, £69.99 actually.)
MAGBAK (US$39)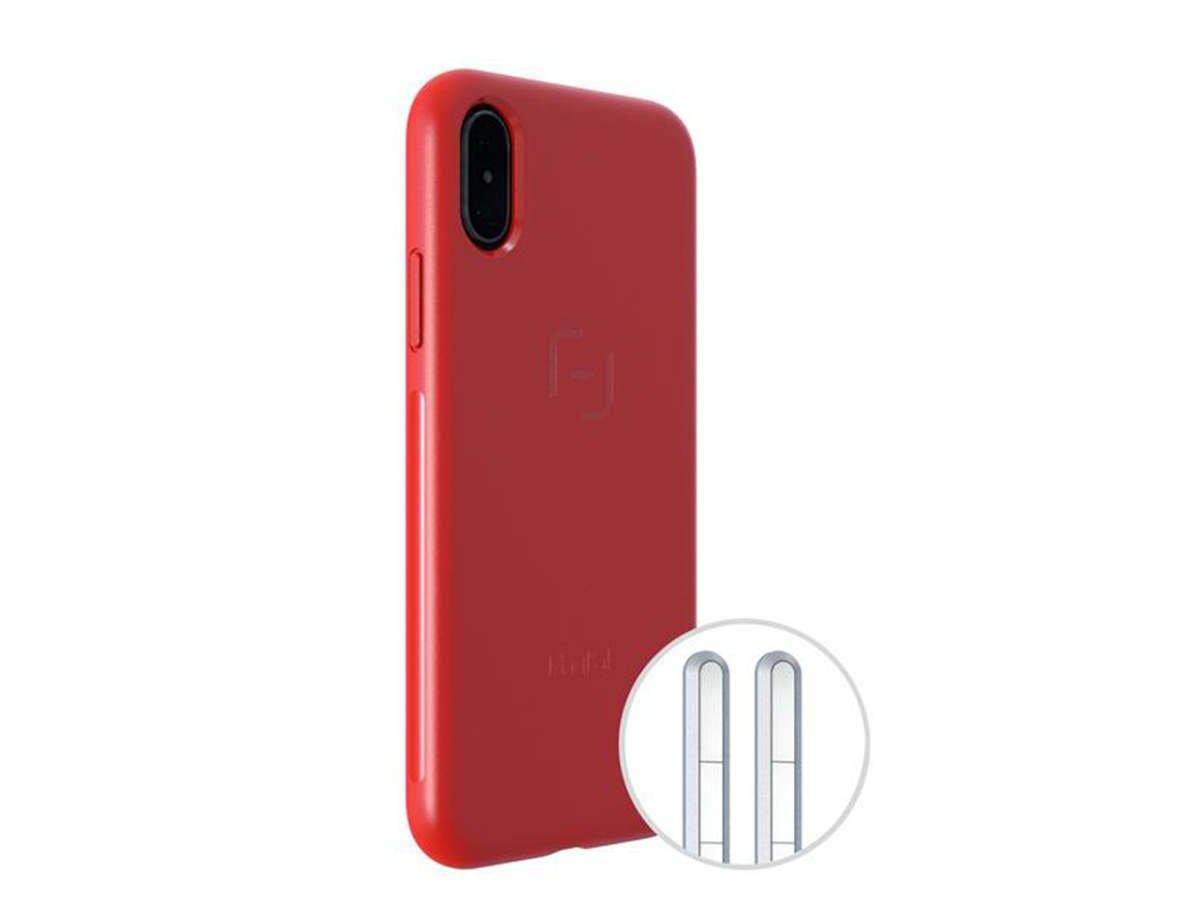 Now this is pretty cool. At first glance the MagBak is a fairly minimalist case available in either red, blue, grey or black. However lurking inside it are several strong magnets which let it attach to any metal surface – perfect for slapping it on to the fridge when you're cooking Spag Bol (pro tip: spice it up). It's also wireless-charging compatible and comes with two MagSticks, which you stick on to a non-magnetic surface so you can then attach your phone to, for instance, your car dashboard.
See: the MagBak is certainly no half-baked idea. Now we're hungry.
CASEOLOGY PARALLAX (£12.99)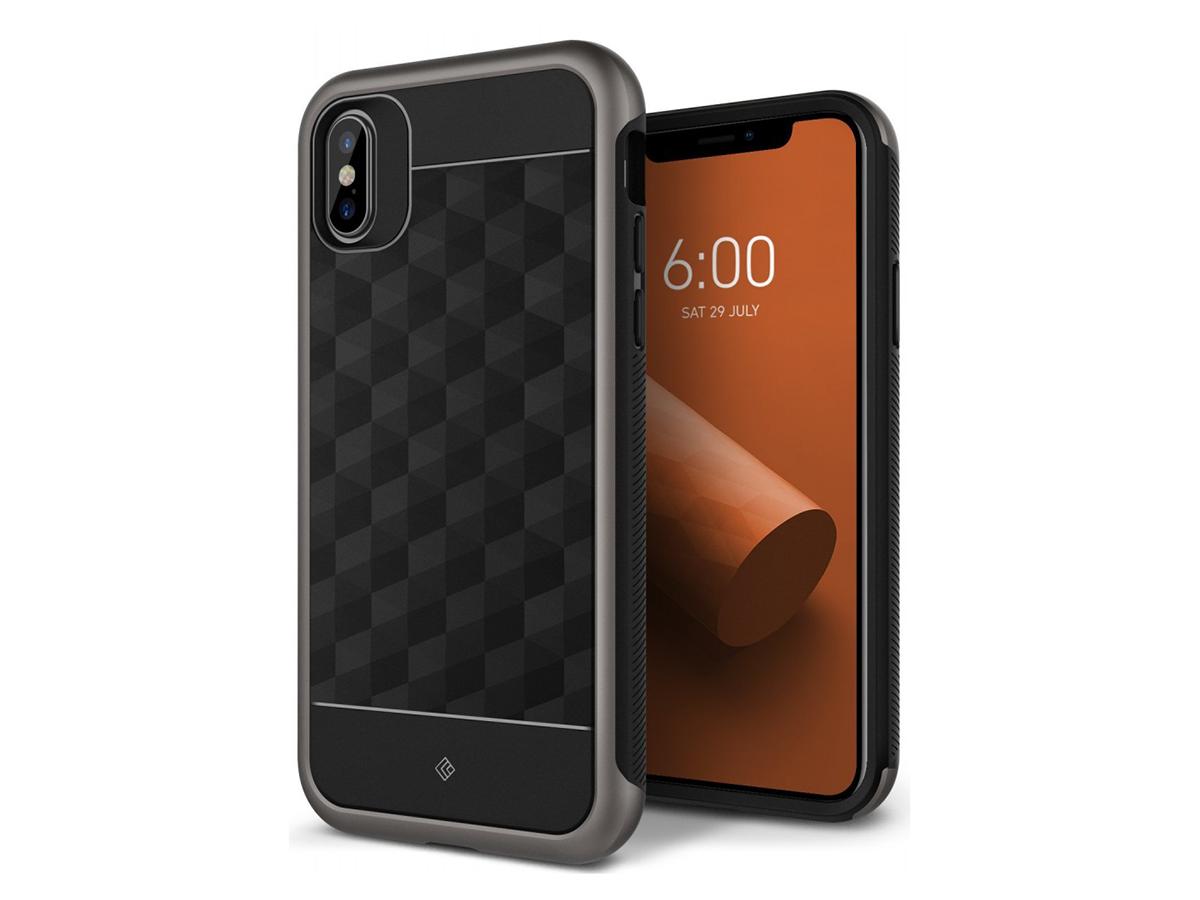 Phone cases can be both functional and stylish at the same time. Enter, stage right, the Apex from Caseology, with its military-grade protection and 3D pattern on the back.
These cases have apparently been drop-tested 26 times each, but they also offer an air of elegance that won't make it look like you're taking an industrial tech-product out of your dinner jacket at that high-powered business meeting. No, we don't really go to high-powered business meetings.
OLIXAR CARBON FIBRE CARD POUCH CASE (£19.47)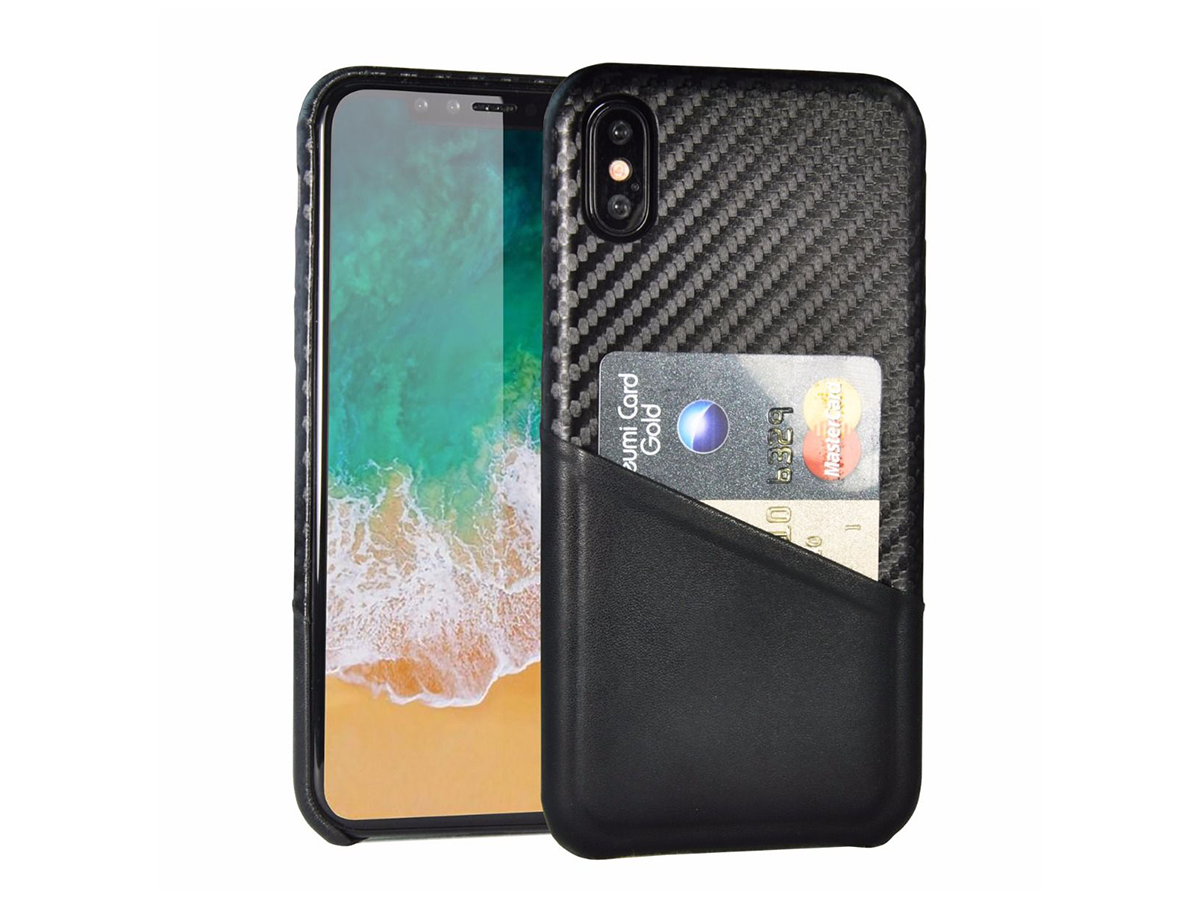 Plenty of people like to keep their essential cards in a case together with their phone, but not everyone loves the wraparound style of wallet-cases.
This alternative gives you a hardy, carbon-fibre body, doesn't add too much weight, and lets you slot a few credit or store cards into its back without bulking up too much. Simple, effective, but does the job. Like Stuff. Ahem.
CASETIFY IMPACT (£35)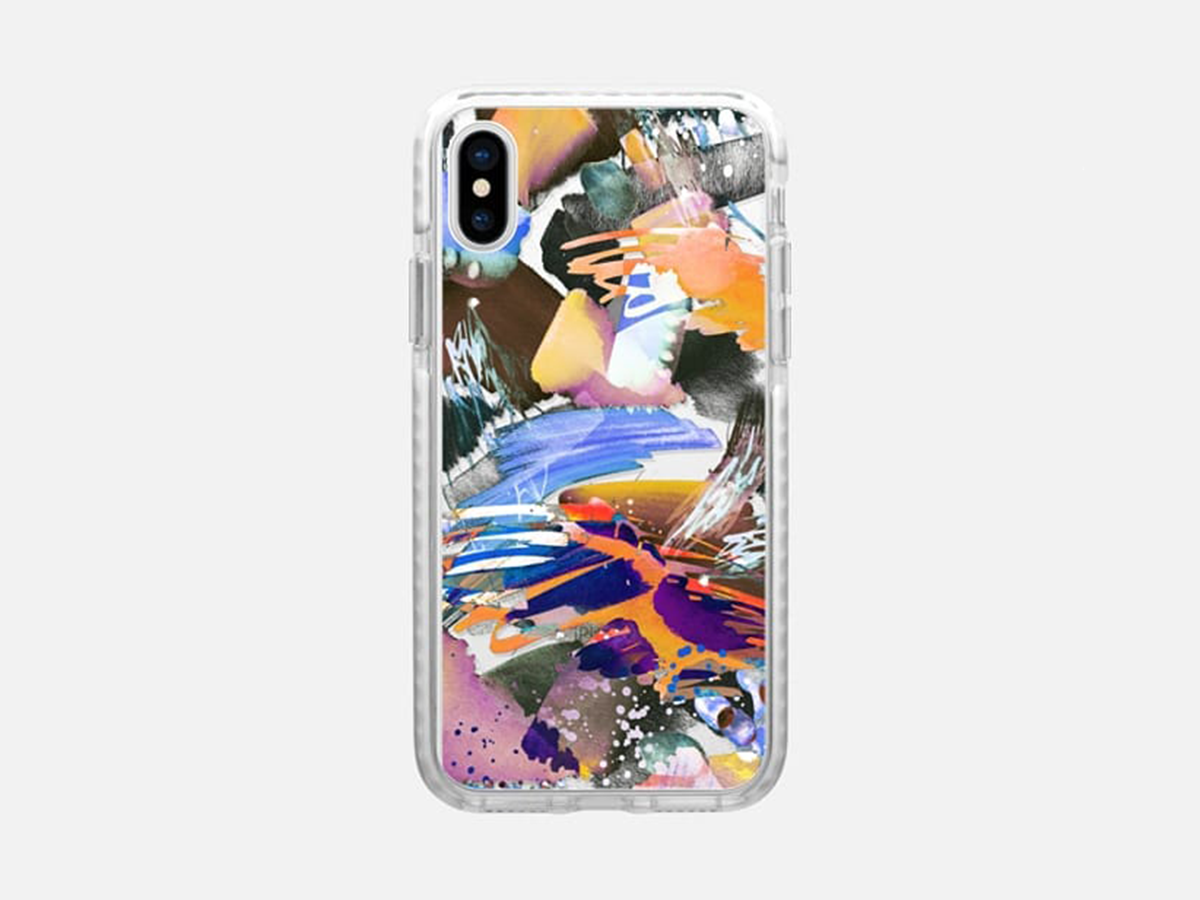 If you've spent all that money on (let's face it) a very expensive, luxury phone, you want to ensure that while it's protected, it still looks good. Casetify are yet another company offering "military grade" protection, but this time with style. And plenty of choice.
There's a plethora of pretty, colourful designs to choose from, from the simple to the arty, meaning there's something for everyone here. And given how much time your spend with your phone, you need to at least like what you're looking at, right?
APPLE LEATHER FOLIO (£99)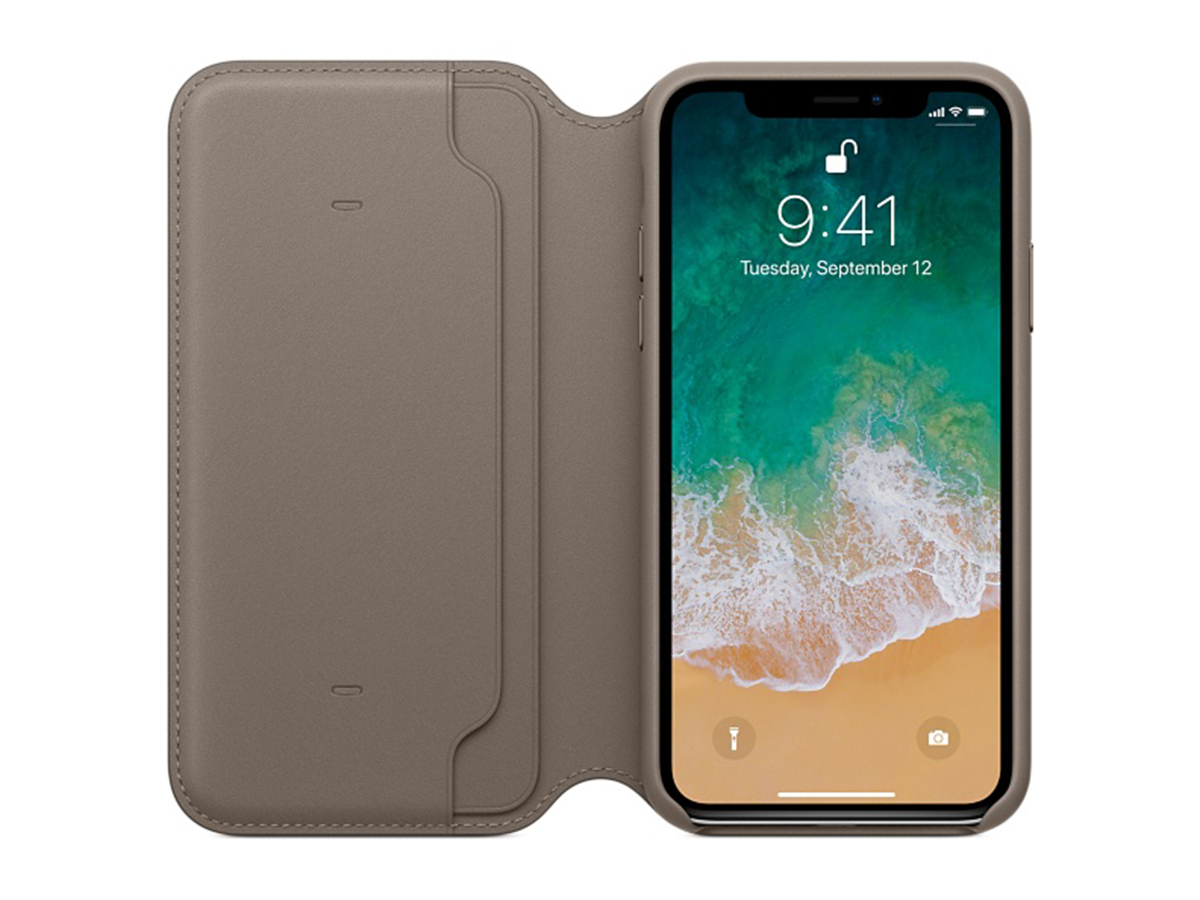 We know you've probably given Apple enough of your cash just by buying the phone, but never write off the people who made the device in the first place when it comes to protecting it.
The Leather Folio by Apple is a simple, elegant case that's designed to the specifications of the phone and comes in four different colours: black, berry, taupe, and cosmos blue. What, you expected them not to have silly names?
PEEL SUPER THIN (£19)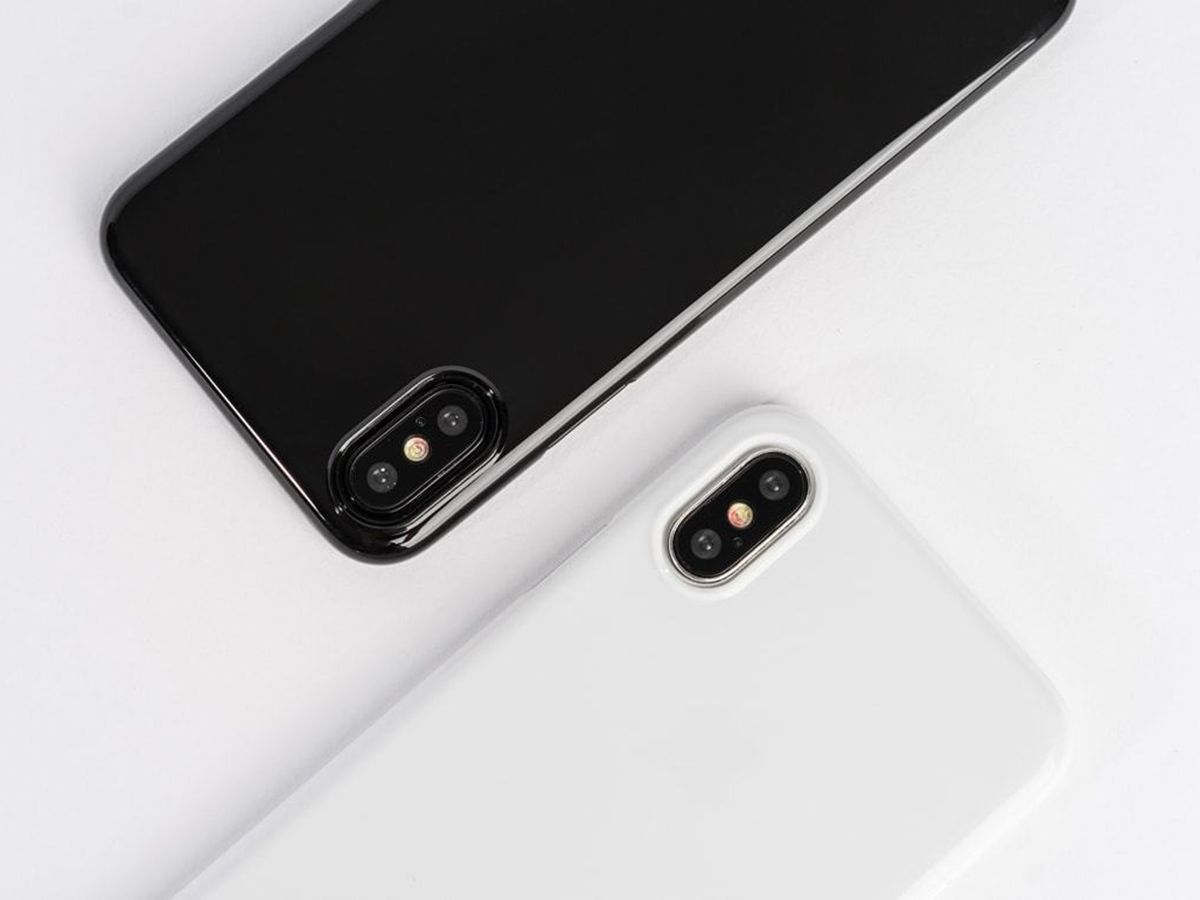 So you've just spent £1000 on a super-sexy and fairly thin smartphone – does it really make sense to hide it away inside a wallet and add a load of bulk to it?
Possibly not. In which case, look no further than the no-frills Peel.
While it won't ever find itself being displayed in art galleries, it's cheap, slim, available in seven colours and adds a layer of protection to your phone without hiding it (or adding anyone else's branding to your iPhone). Ideal for the X-owner who wants everyone to know what phone he or she has.
LOVECASES LUXURY CRYSTAL X CASE (£19.99)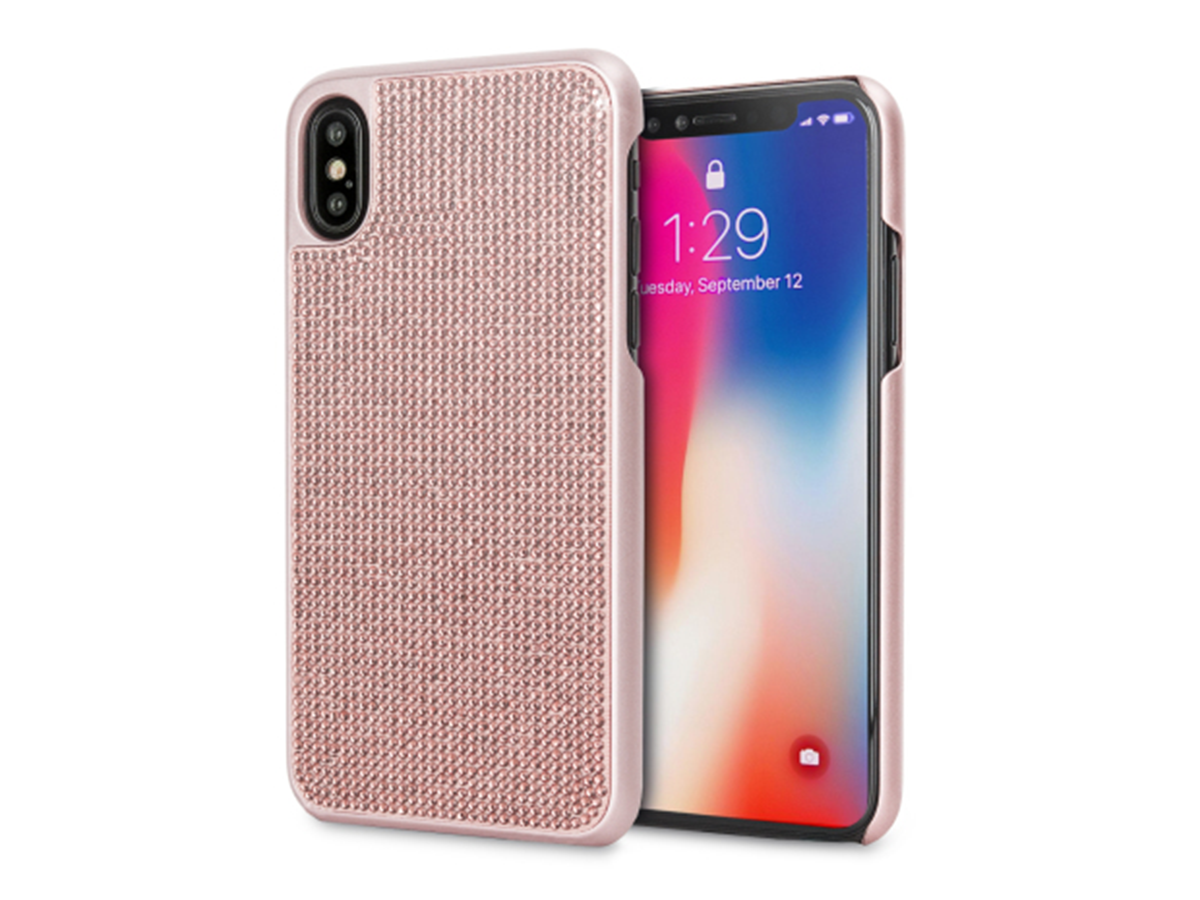 Look, we're not judging you. Some people absolutely love the Rose Gold iPhone and will be desperate to give their X that same styling. And that's where the Luxury Crystal X Case from LoveCases comes in.
Not only is it available in pink (sorry, we mean Rose Gold), but it further ups the bling factor by adding a "shimmering curtain of gems" all over the back. As if your £1000 phone wasn't desirable enough already…
"Believe in Better" Green Eco Friendly Case ($39)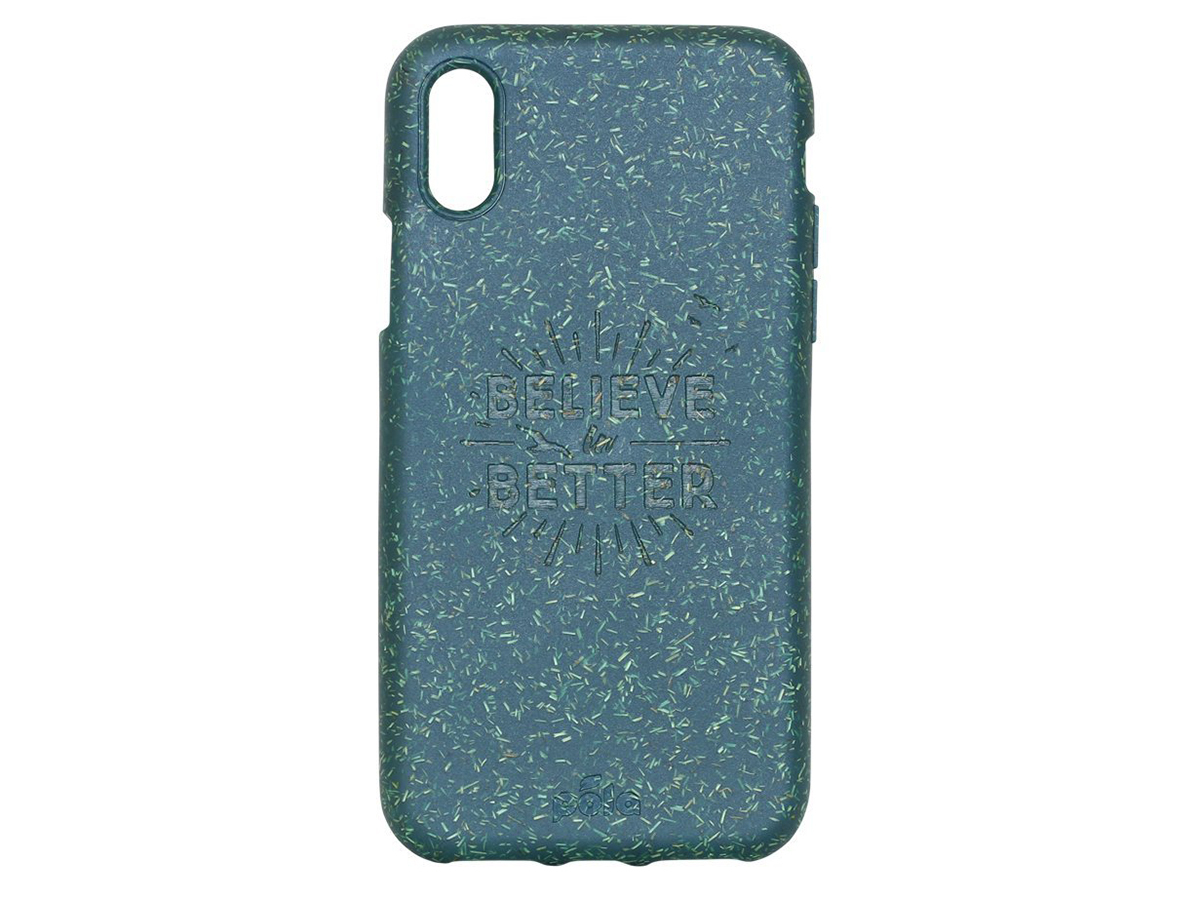 Lead the way with Pela's eco-friendly case. It's made from an innovative plant-based formula that breaks down in a composting environment. It's shipped in plastic free packaging too. 1% of annual sales go towards clean water and clean ocean initiatives so you can help the planet while you tap away.
All the cases contain flax straw, which creates a unique speckled design and is shock absorbing for any whoopsies. They come in a range of naturally inspired colours and various engravings.
(words by Jessica Derwent)
Greenwich BLAKE Folio (£129)
If you're looking for something a little more luxurious then this case is right up your street, or lane rather, as this case is made from the same leather used in Bentley's interiors.
To top things off, it's made from an ultra-robust electroplated shell. Hidden carbon fibre lining adds shotgun-tested protection. It's super smooth Alcantara lining adds hints of comfort whilst being stain resistant and durable. It has space for all your cards, and with a simple flip back the folio cover engages a snap-back feature and is car mount ready. And if you're lucky enough to have an actual Bentley, just imagine how you can coordinate your car and phone.
You can also personalise it by embossing the case with any text of your choice. The Blake case comes in a range of classy colours, including beluga with gunmetal grey electroplating, damson with black electroplating and more luscious tones.
(words by Jessica Derwent)
Tech21 Evo Gem Case (£29.95)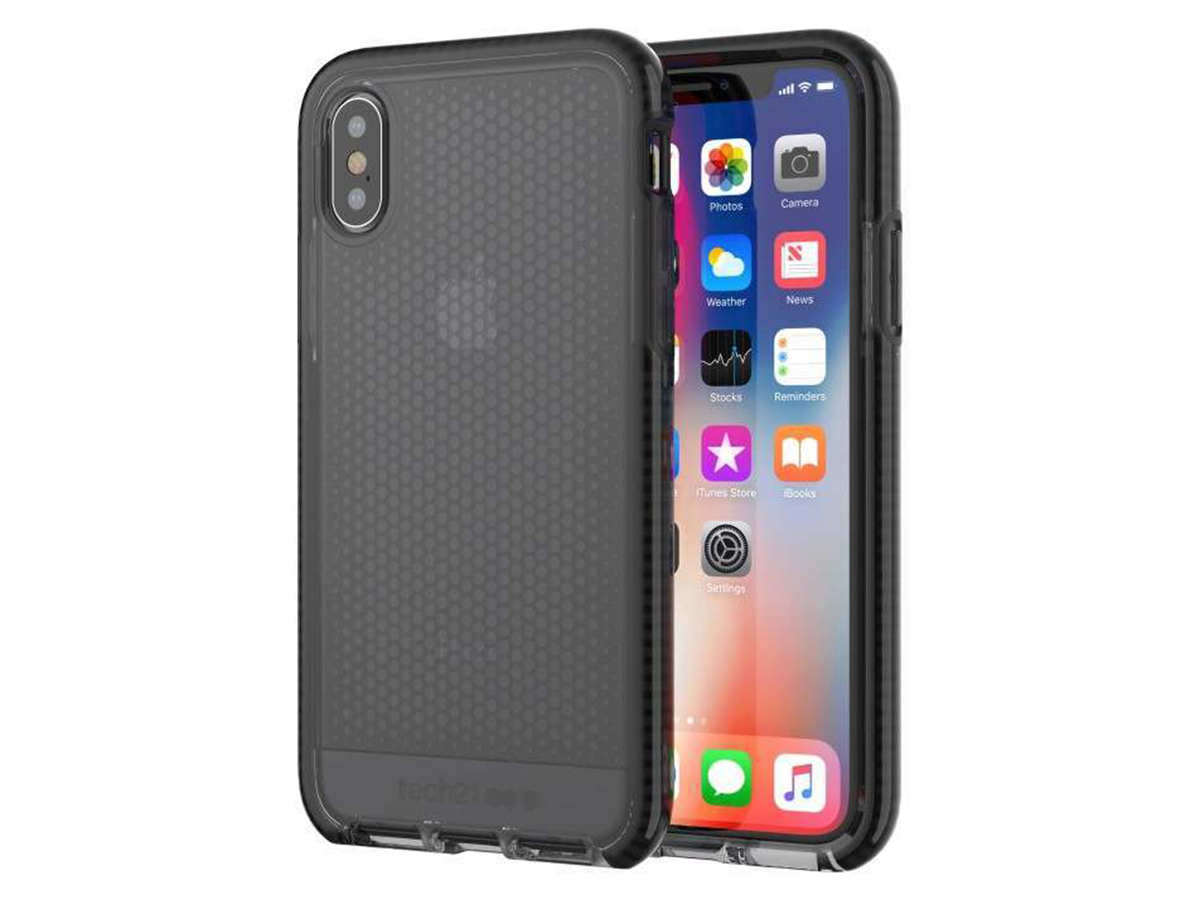 This unique jewel design case looks like honeycomb and protects your precious gem of a phone from up to a three metre drop, which Apple assures is based on solid data and testing. It uses a 3-layer impact drop absorption system with FlexShock, making it lightweight and slender.
The Evo Gem is compatible with wireless charging, as well as having access to all functions and ports.
(words by Jessica Derwent)