The 12 best Amazon Fire TV apps and games
Already got the obvious ones? Here are the rest you need
Last year's Fire TV upgrade made Amazon's streaming box one of the best you can buy, thanks to an added punch of power and 4K resolution support.
You've grabbed Netflix, BBC iPlayer, and any other network/provider apps you need, and surely added smash games such as Minecraft, Crossy Road, Asphalt 8, and The Walking Dead… but what else? The Fire TV's app store can be a tough one to navigate, with a lot of knock-off junk and some routine difficulty finding the good stuff buried within.
Luckily, we've done the work for you: these are the 12 Fire TV apps and games you ought to download once you've grabbed all the really obvious candidates, providing some fun, entertainment, and further video options for your little living room buddy.
Spotify (Free)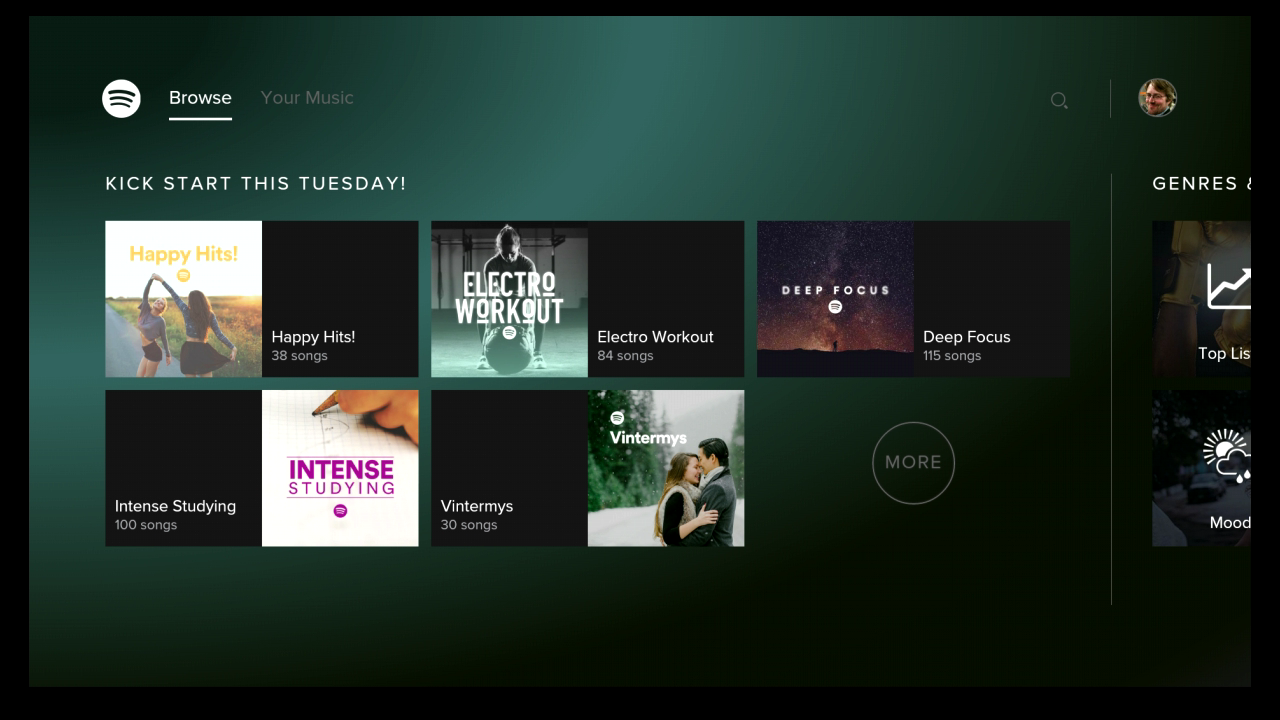 Yes, we know: Spotify isn't exactly an unknown quantity, but did you know you can use it right on your Fire TV? Whether you login directly from the Fire TV app or use the Connect feature to link up with your phone or tablet, you can blast tunes on your TV using the same slick interface. All your playlists and favorites are accessible, and it works with both premium and free accounts. And it has loads more music than Amazon's own Prime Music, of course.
Download Spotify Music for Fire TV
Shovel Knight (£9.80)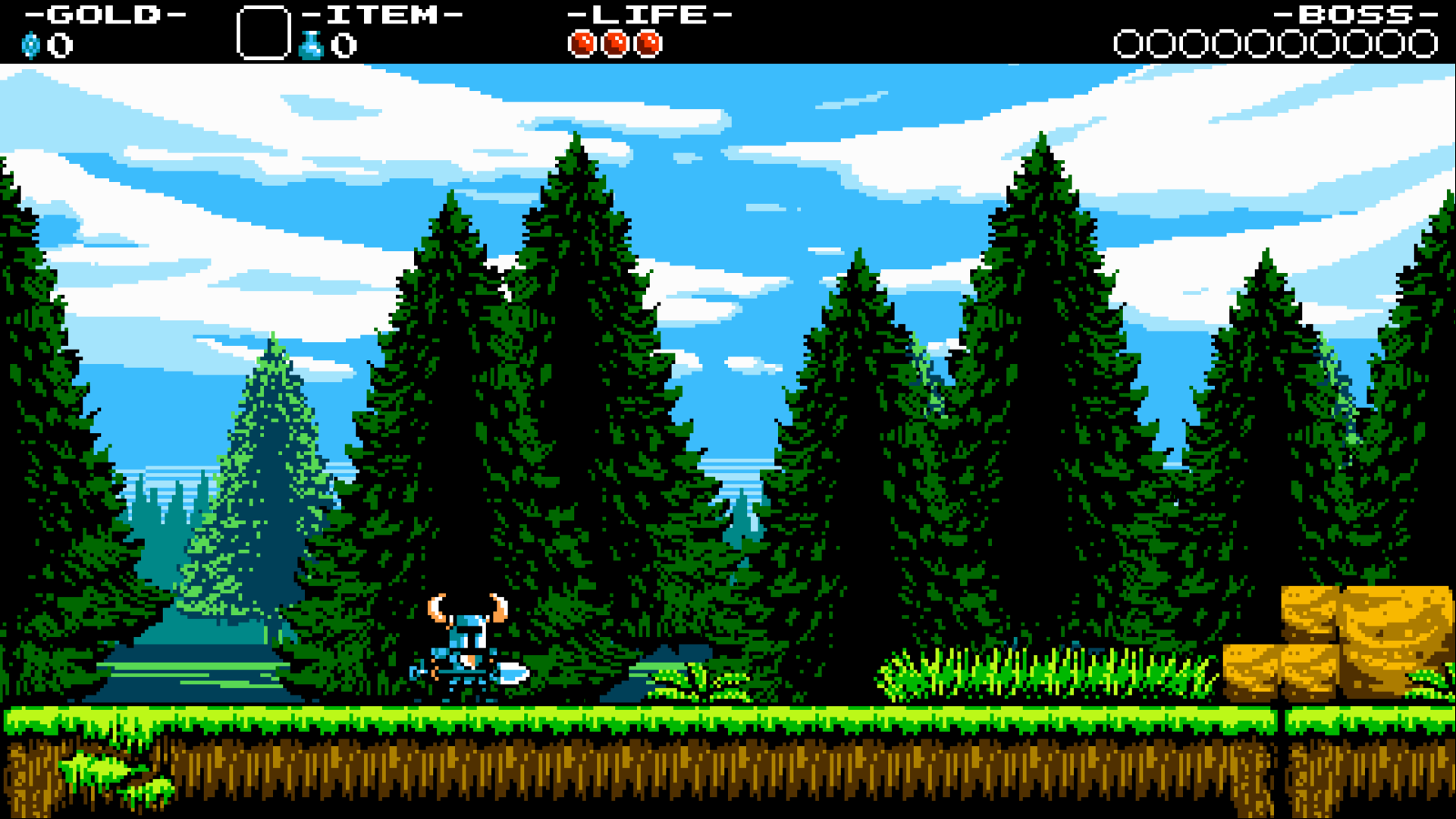 Got an itch for some side-scrolling, tough-as-nails, old-school action? Look no further than Shovel Knight, a modern game masquerading as an 8-bit classic. It's an impressive impression, really: Shovel Knight has the classic feel of a long lost NES game, but pairs it with more refined polish and charm. Plus, the concept can't be beat: as the title suggests, you're a bucket of bolts wielding a mighty shovel, used both for swatting baddies and bouncing into the air.
VLC for Fire (Free)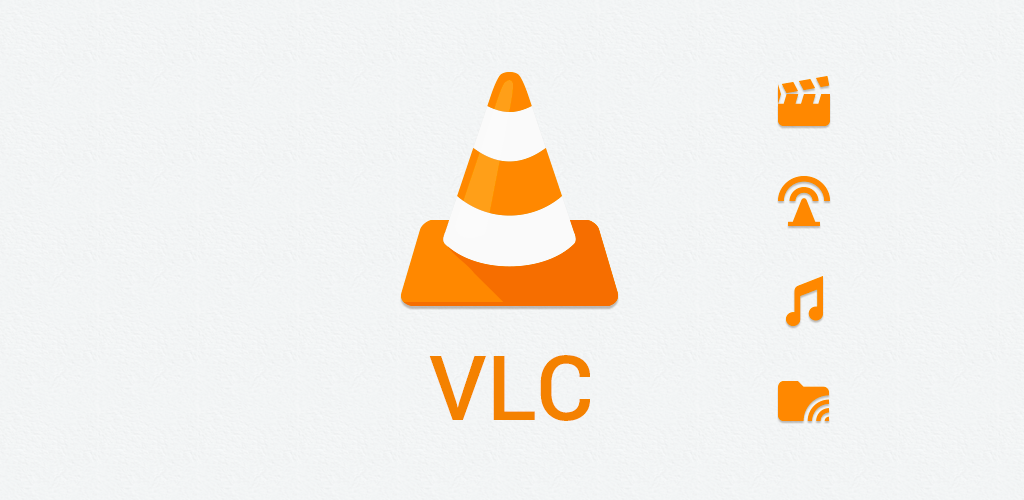 Streaming video apps and services can get you nearly anything you want to watch, but if you've got something saved locally that you want to fling to your TV, VLC is the app to have for that. This legendary app can be found on nearly any platform, and it can truly play nearly any format thrown at it. With the recent 2.0 version, you can also now run media stored on a local computer or server, so you can tap into your video collection on your PC. VLC is powerful, easy to use, and totally free too.
The Wolf Among Us (Free)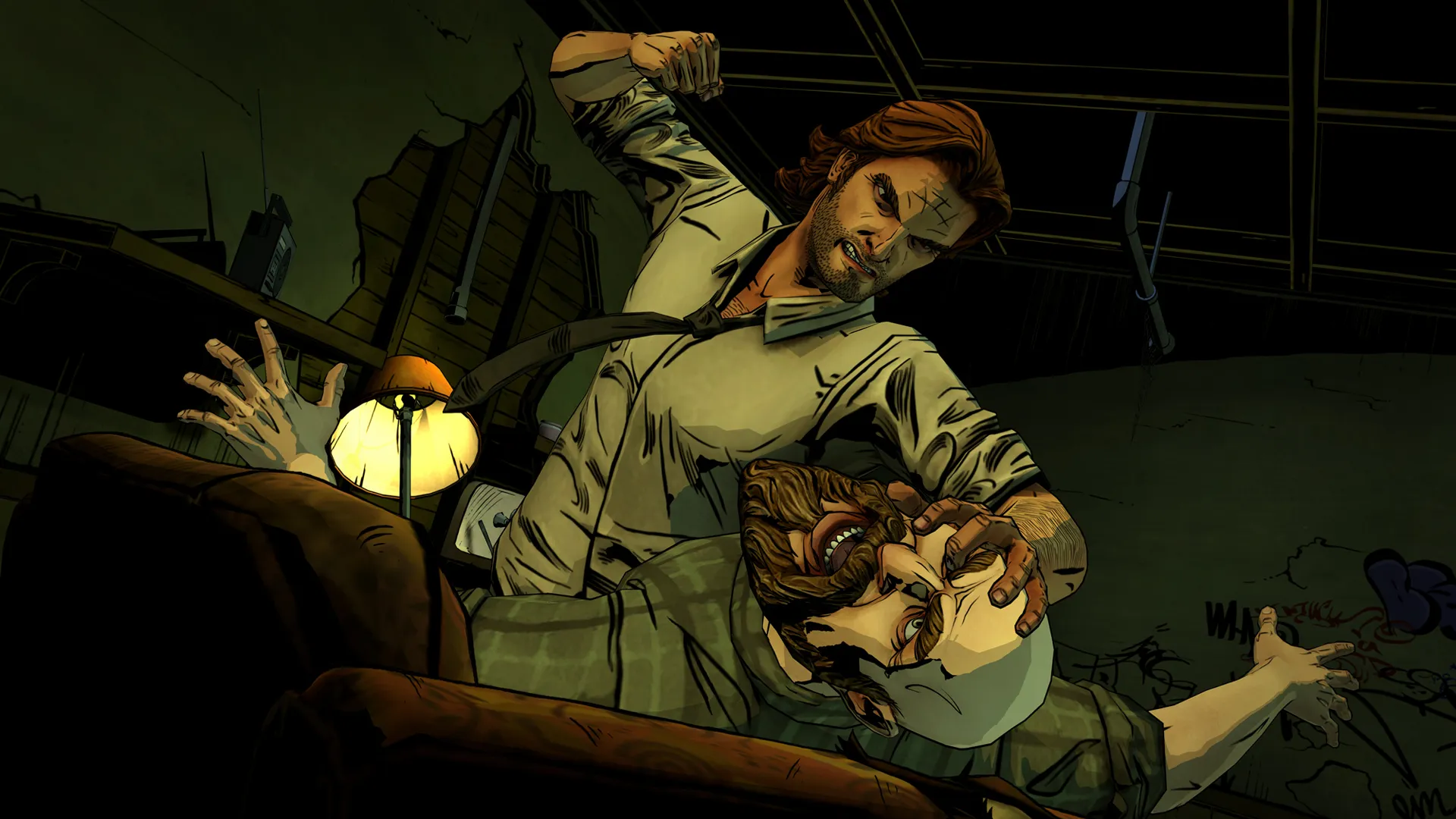 Surely you've played The Walking Dead already; maybe Game of Thrones too? Well, that episodic narrative adventure approach comes from Telltale Games, and if you dug either or both of those, definitely check out The Wolf Among Us. It's based on the beloved comic series Fables, and creates a murder mystery around a community of fairytale characters disguised as ordinary humans. It's hard-boiled and intense, and your choices drive the storyline. Episode one is free with the rest sold within.
TED TV (Free)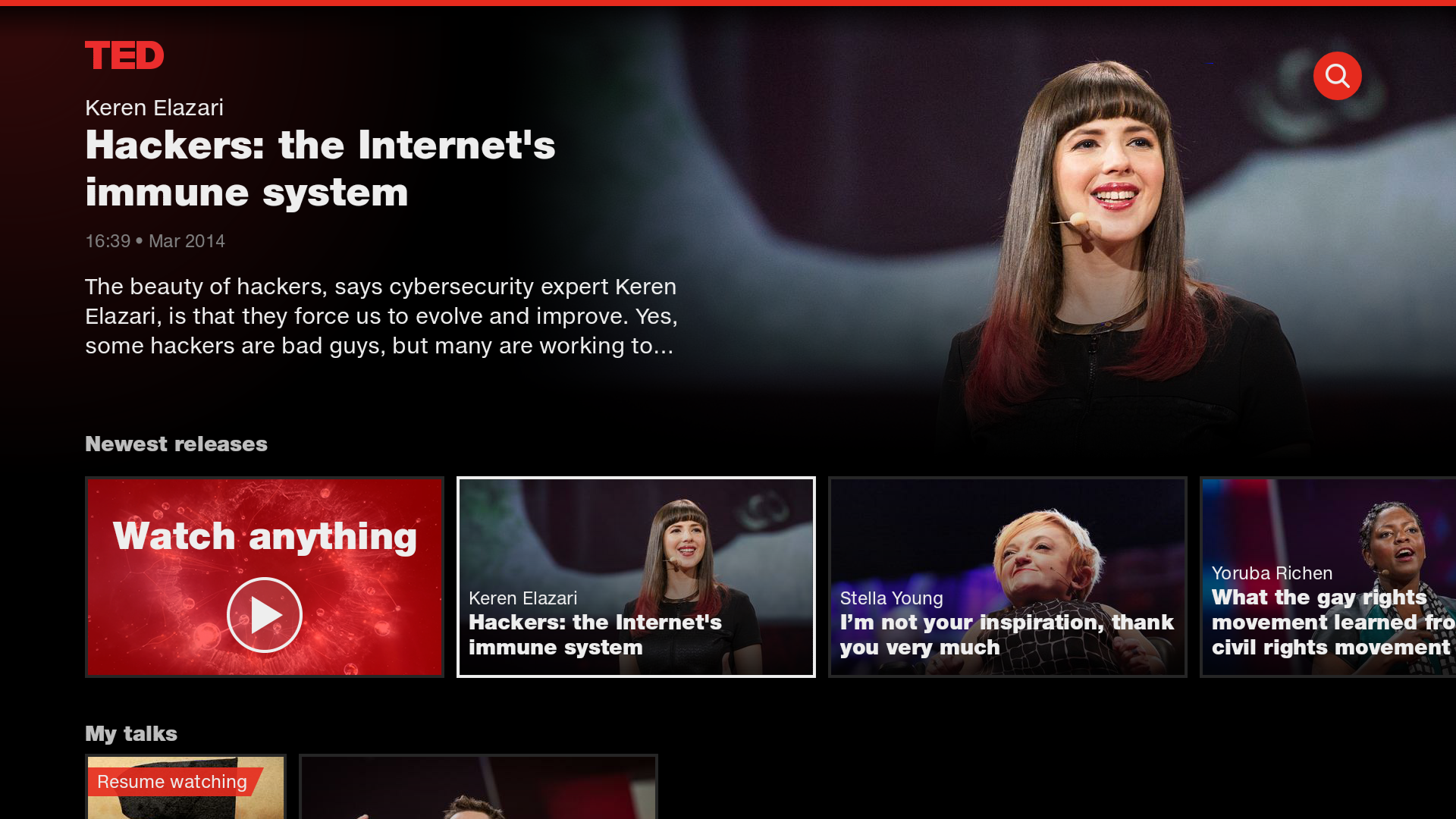 Sure, you can use your Fire TV purely for entertainment via any number of streaming apps, or you can spend a little time on enlightenment as well. TED TV is the official app of the vaunted lecture series, in which experts give in-depth speeches on all sorts of topics, from technology to education, sexuality, and science. It's oft-brilliant stuff, and with more than 1,700 talks, you're sure to find something to expand (or at least tickle) your brain.
You Don't Know Jack Party (Free)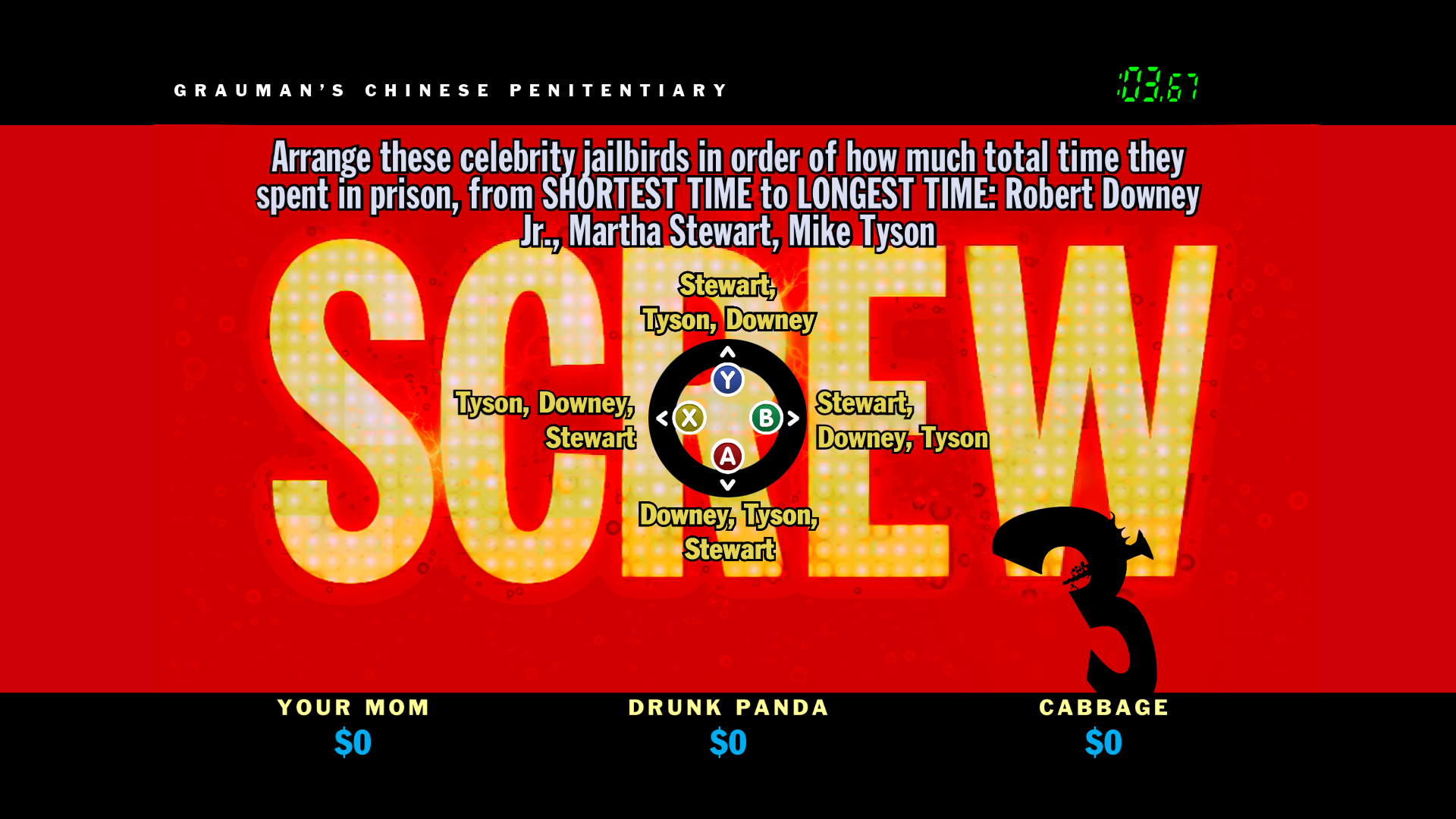 The long-running trivia game series is back in action on Fire TV, and no surprise, it's just as great as ever. You Don't Know Jack Party retains its hard edge and curious demeanor, with loads of pop culture questions and other brain teasers meant to make you laugh as much as think. It's playable with the Fire TV Remote, while friends can use an iOS or Android companion app, and the free version can be upgraded with extensive paid content for frequent players.
Twitch (Free)
Ever watched people play video games live over the internet? It might not sound like much fun, yet Twitch is massively popular for a reason: it's actually really cool to see high-level players dominate games, or watch charismatic players show a new side of a familiar experience. Games like League of Legends, Street Fighter V, and Dota 2 are reliable draws, but you'll find streams for pretty much anything – be it Rocket League or Pokémon Go. Really. Give it a try.
Machinarium (£3.49)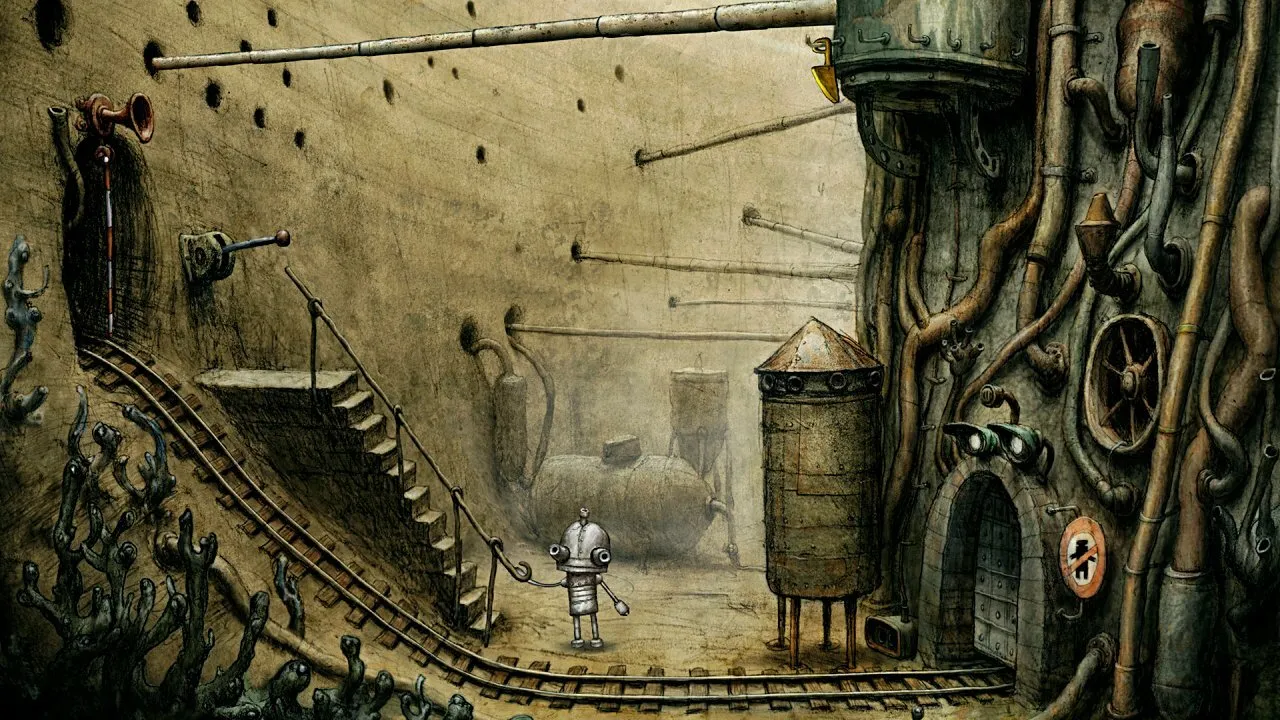 Your heart may swell for Machinarium, a delightfully presented old-school adventure game—and unlike The Wolf Among Us, you won't need a game controller for this one. You'll command a busted little robot named Josef who must solve a series of point-and-click style puzzles to reunite with his lost love. It's a superbly drawn and totally satisfying quest punctuated by clever and funny moments, and it'll look great on your giant flat screen.
ES File Explorer (Free)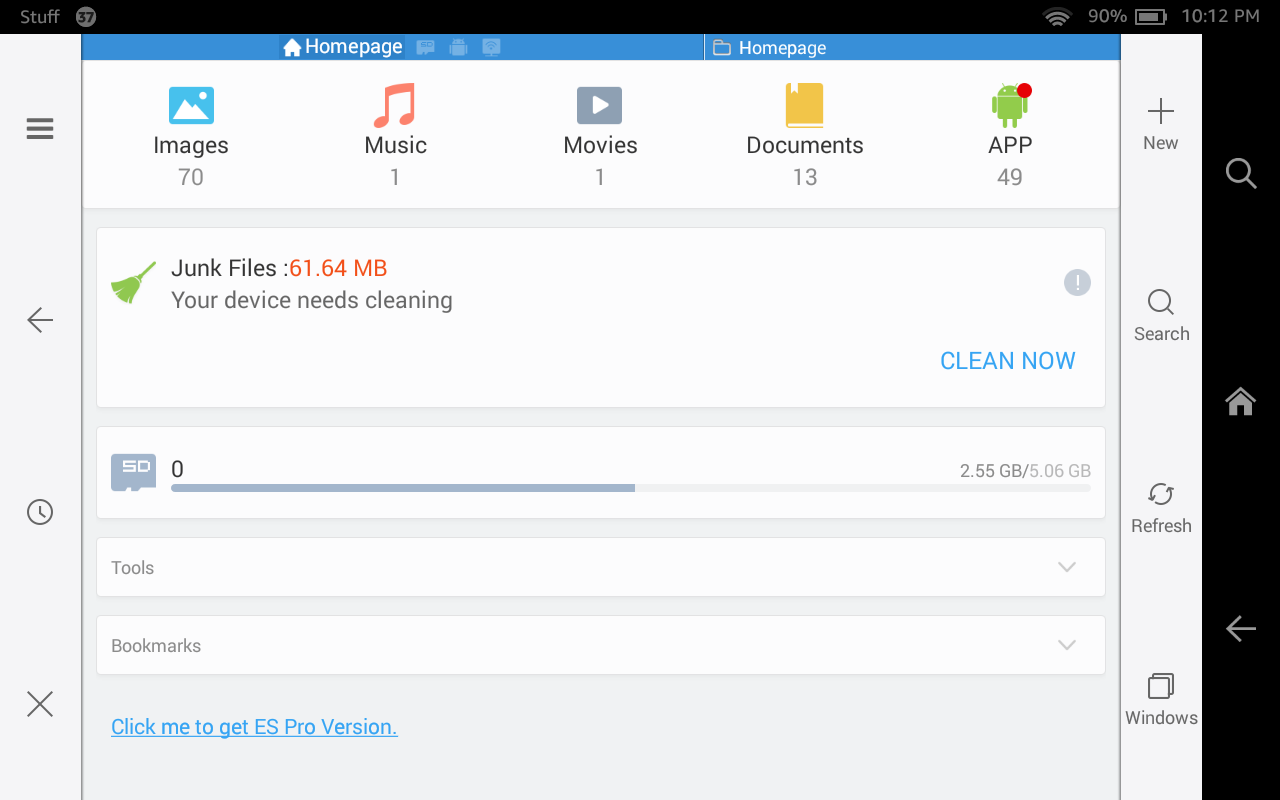 For the power users out there who aren't content to simply browse Amazon's interface and download Amazon's apps and games, grab ES File Explorer. This powerful app lets you tap into and manage the files of the Fire TV, enabing use of FTP and Bluetooth functionality to access other servers or devices, as well as sideload unofficial apps onto the hardware. The average user might not need it, but the die-hards can have more control with ES File Explorer (tablet version shown).
Zen Pinball (Free)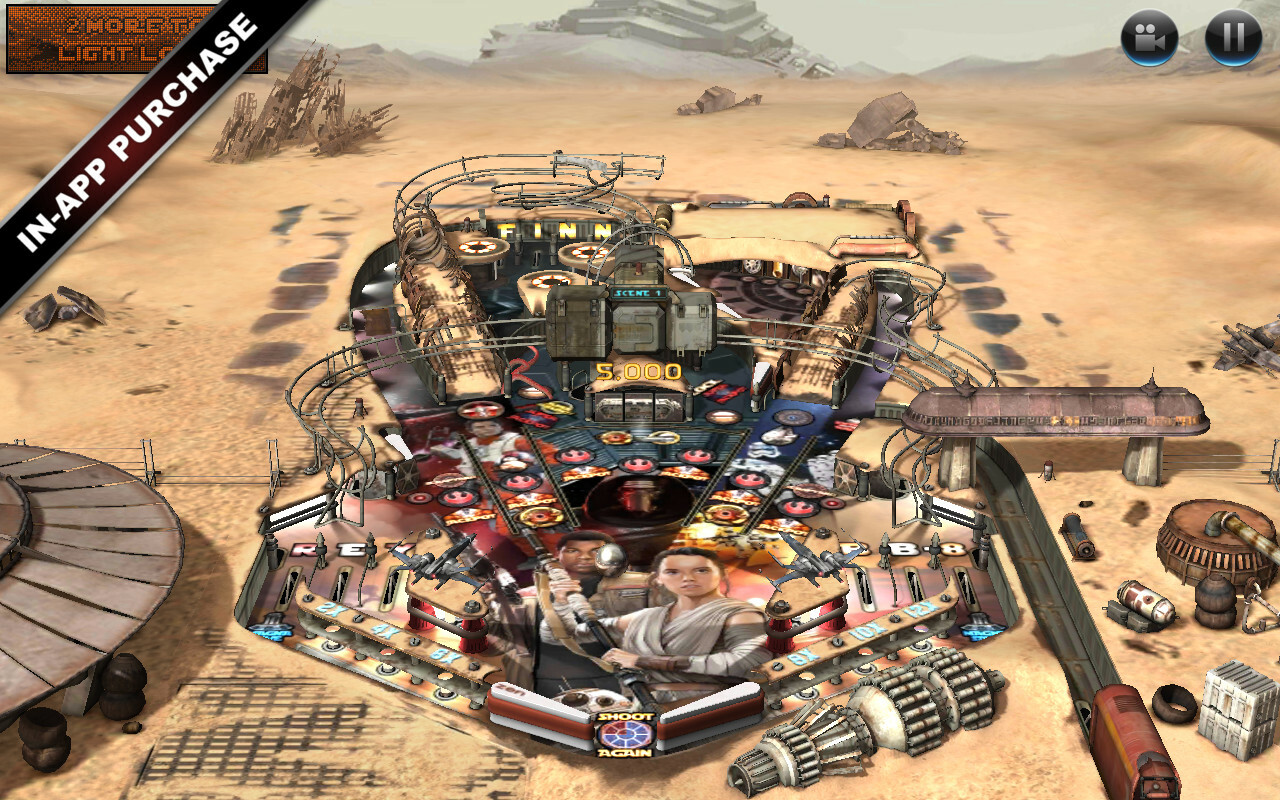 Pinball… on your TV? Yes, please. Zen Pinball brings together dozens of original digital pinball tables, many of which are based on top properties like Marvel Comics, Star Wars, and Alien. Each plays like a real table, albeit with some extra visual touches and animated sequences, but here you don't have to keep pumping coins into each machine: a £1.50 purchase keeps each in your collection for unlimited play. You do get one table totally free, however.
Daily Burn (Free)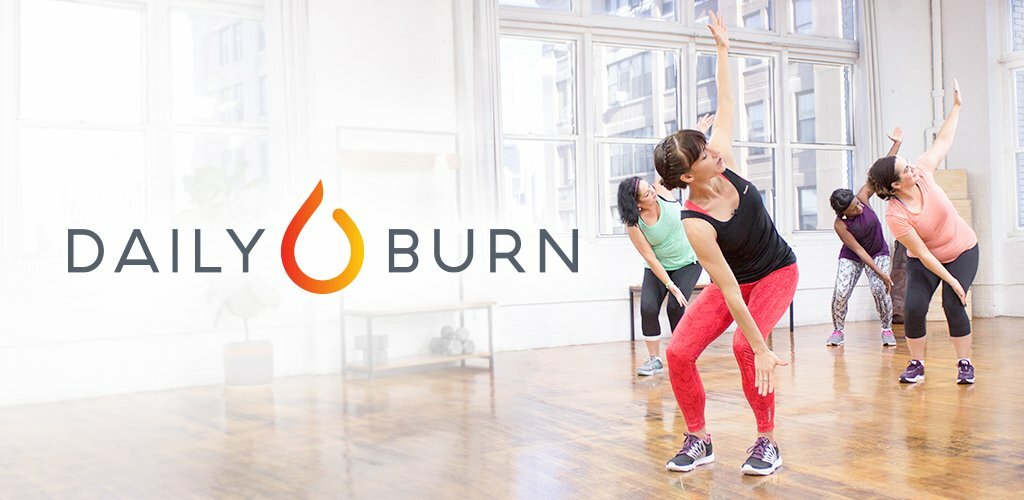 Let's be honest: the vast majority of your Fire TV usage will be spent with your arse in a seat, lounging as you stream movies or play games. Daily Burn can help get you up and moving for a little while each day, at least. The cornerstone of this fitness app is the Daily Burn 365 workout, which streams live each day and can be viewed until the next one airs. Otherwise, it has loads of well-produced workout and yoga routines, although you'll need to pay for a subscription after the trial ends.
Hotline Miami (£6.40)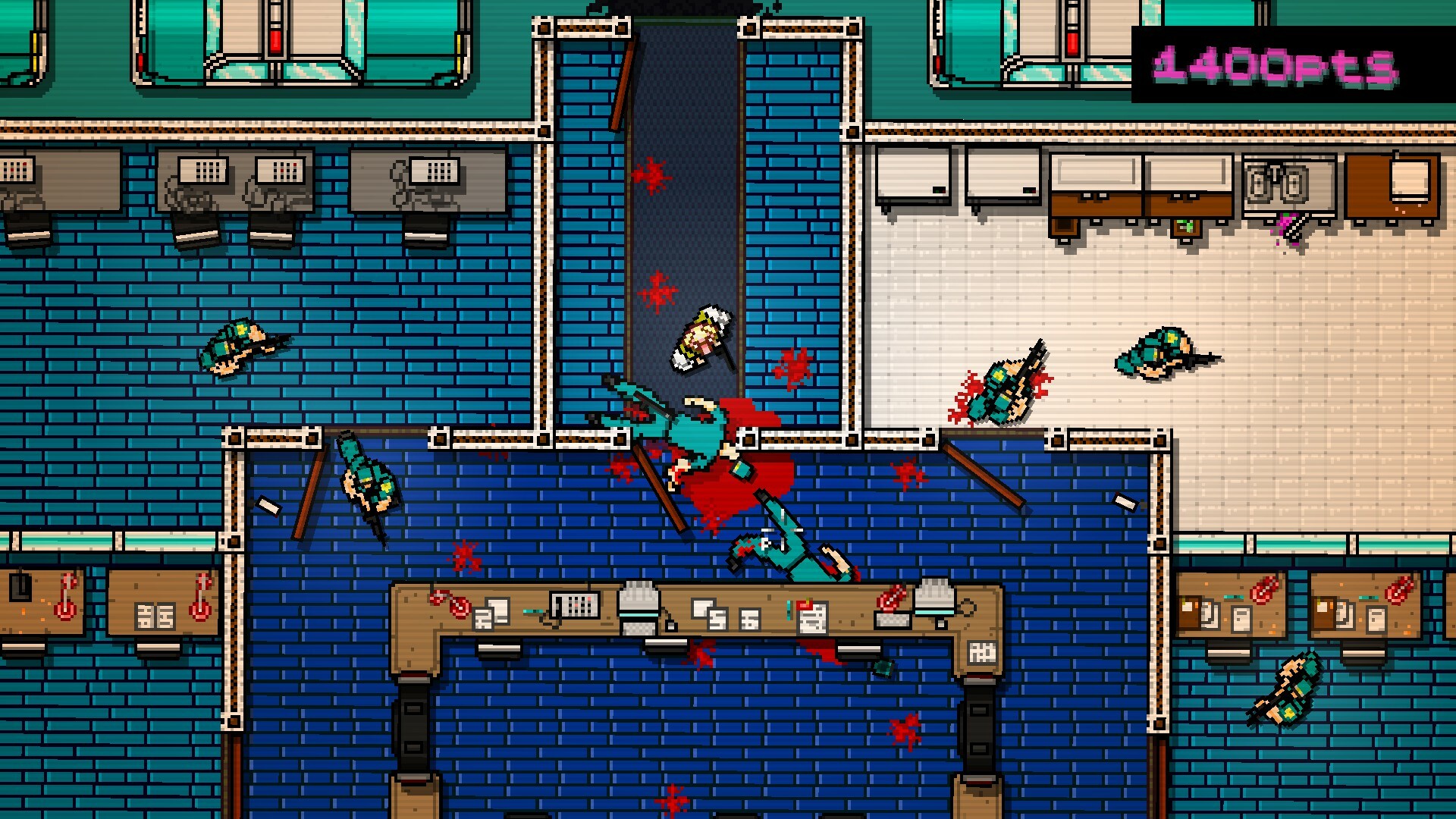 Don't play this one with the kids around. Hotline Miami is one of the most gloriously twisted games we've ever played, and we love it for that. This lo-fi wonder is a top-down shooter in which your heat-packing hero must eradicate every enemy in the building with meticulous precision – or start over. It's aggressively brutal, with a pulsing soundtrack and plenty of surreal moments within, yet it's utterly memorable. The sequel is also available on Fire TV.