11 things you need to know about the Apple Watch Series 3
Apple's smartwatch evolves from iPhone accessory into wrist-based phone…
The Apple Watch Series 3 broke the law of trilogies by making its third installment the best one yet.
Although it's a long way from the Apple Watch Series 6, there's still a lot to like about the old ticker, espeically given that it's a fraction of the price for Amazon Prime Day, at only £169.
Here's are the reasons why it's still worth caring about…
1) It lets you make phone-free calls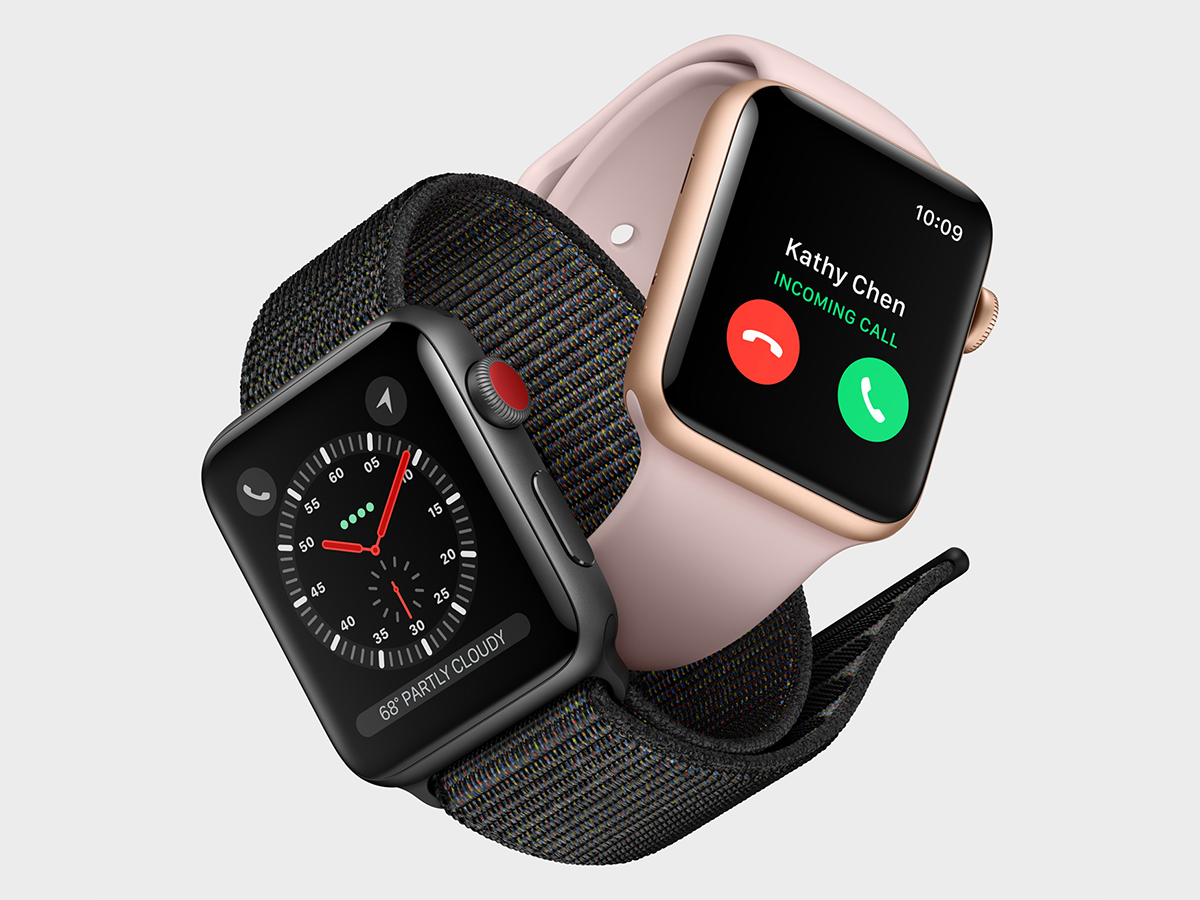 Out for a run and need an emergency motivational chat? The Watch Series 3 with cellular lets you make phone calls straight from your wrist, all without your iPhone.
It does this thanks to an eSIM, which shares the same number as your phone. The good news is that it doesn't look like you'll have to hold your watch's mic right up to your face, with the live demo showing a chat with someone out paddleboarding.
While that's a situation that we've found ourselves in, oh, never, it could the feature that turns smartwatches from phone accessories into proper standalone gadgets. That's because you'll also be able to the cellular connection for other things, like streaming music (see below) and following map directions.
2) It'll come in two flavours
Not convinced you'll ever need to talk to your smartwatch? There is also a non-cellular version of the Apple Watch Series 3, to sit alongside the flagship Dick Tracy version.
It'll come with all of the new hardware goodies below and will cost £70 less at £329 (which is £40 less than price of the Series 2), while the Series 3 with cellular will cost £399.
3) The cellular version is an EE exclusive in the UK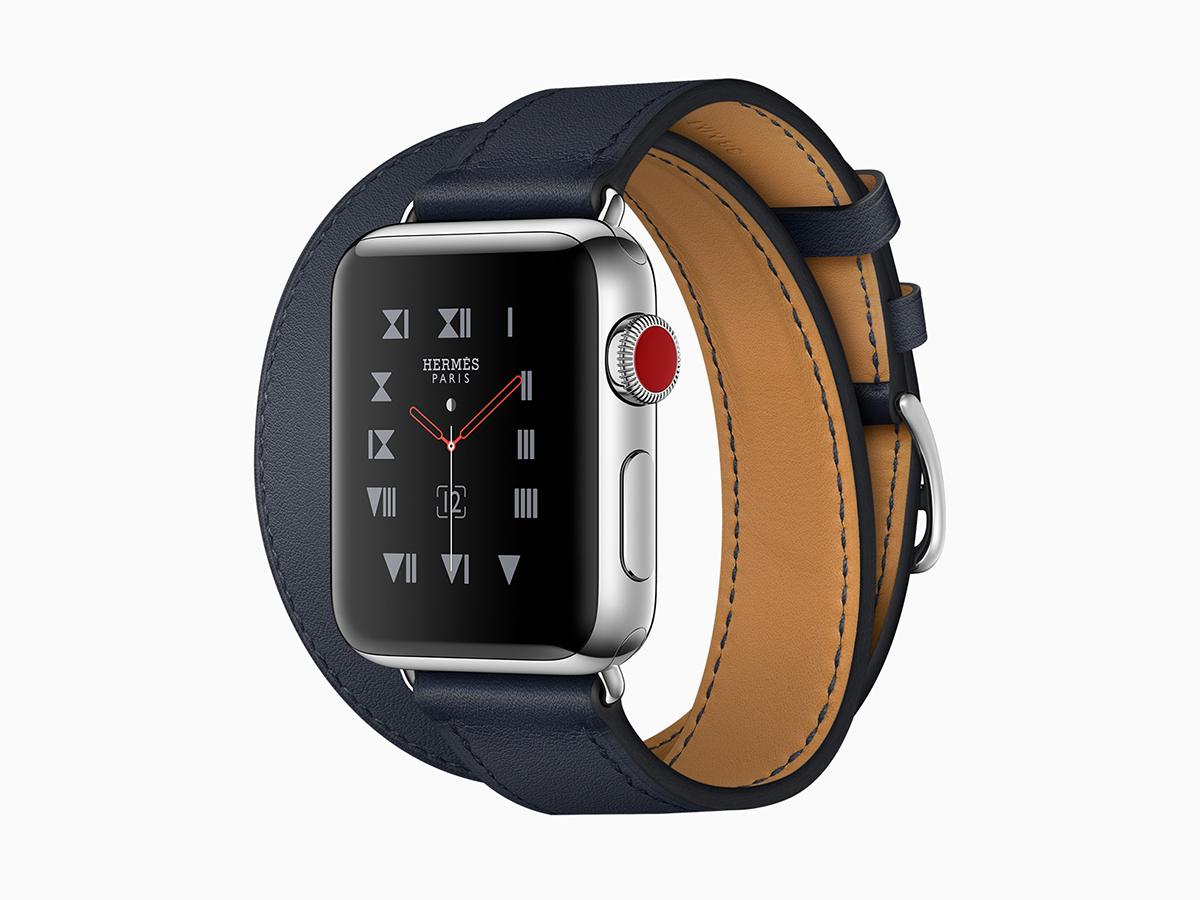 If you want an Apple Watch with cellular powers, you'll need a separate contract – and in the UK, that'll initially only be available from EE.
The bad news for users of other phone networks is that your phone (an iPhone 6 or later) will also need to be on an EE Pay Monthly or SIM only plan. Which is pretty restrictive.
EE also hasn't announced pricing yet, so it's not clear whether you'll need to shell out for an additional contract or if the Watch will share your phone's data.
4) It looks (pretty much) identical to its predecessor
So the rumours of an 'all-new form factor' were wrong. Well, at least until next year.
The Watch Series 3 is physically pretty much identical to the Series 2, aside from the cellular version's red digital crown.
An unsubtle attempt to win a Red Dot design award? Either way, it'll mark you out as the owner of the newest Apple Watch, if onlookers hadn't already gathered that from watching you talk to it.
Even with the cellular radio, the Series 3's case is identical in size to its predecessor too, with just 0.25mm added to the rear crystal bump. Which is pretty impressive, considering the girth of some of Android Wear's cellular smartwatches.
5) You can use to stream Apple Music and Spotify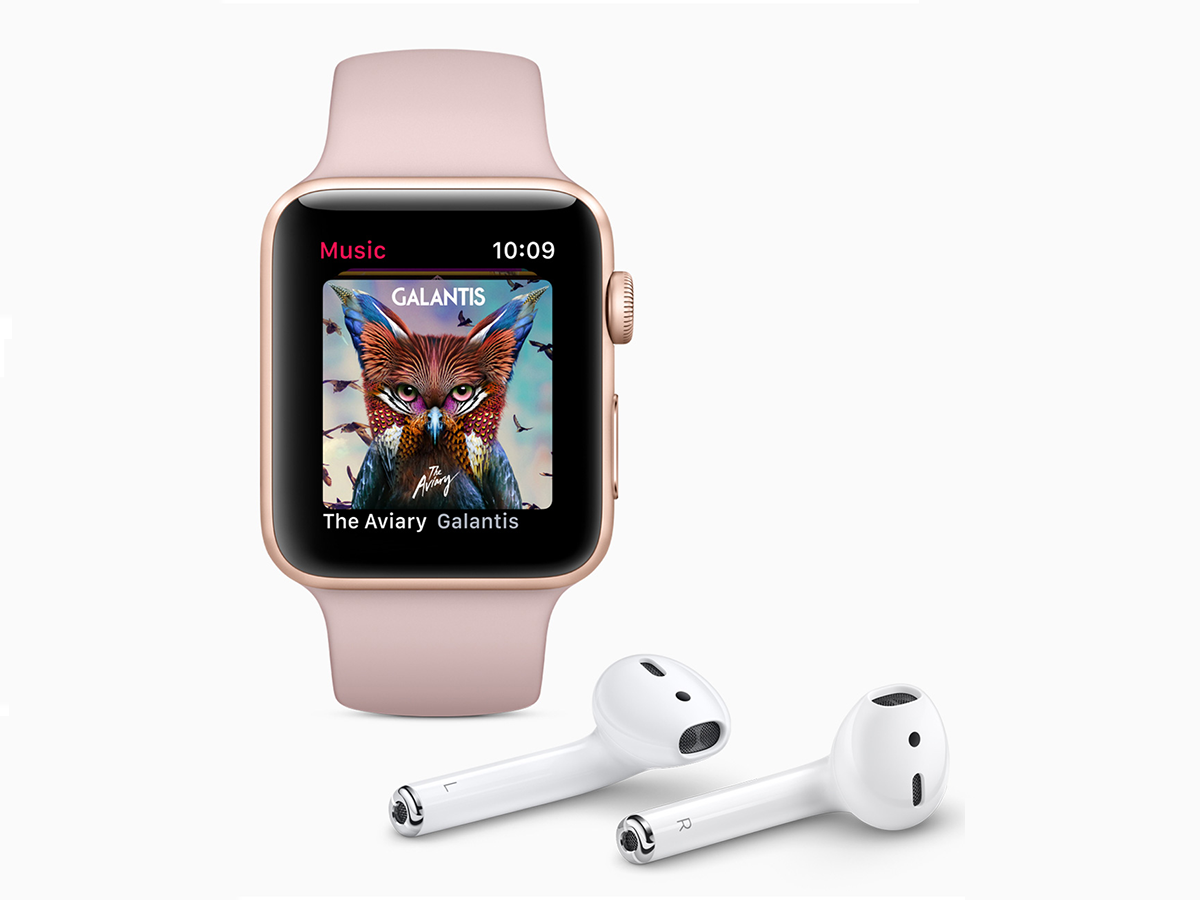 One of the coolest things you can do with the Series 3's cellular connection is stream music from the whole of Apple Music's library and now also Spotify too, you won't be able to do that with an older Apple Watch.
Combine it with some Airpods (or other Bluetooth headphones), and you've got a pretty awesome, wrist-based successor to the iPod nano for your running tunes. And all without having to carry a bulky smartphone.
6) It comes with all of watchOS 7's treats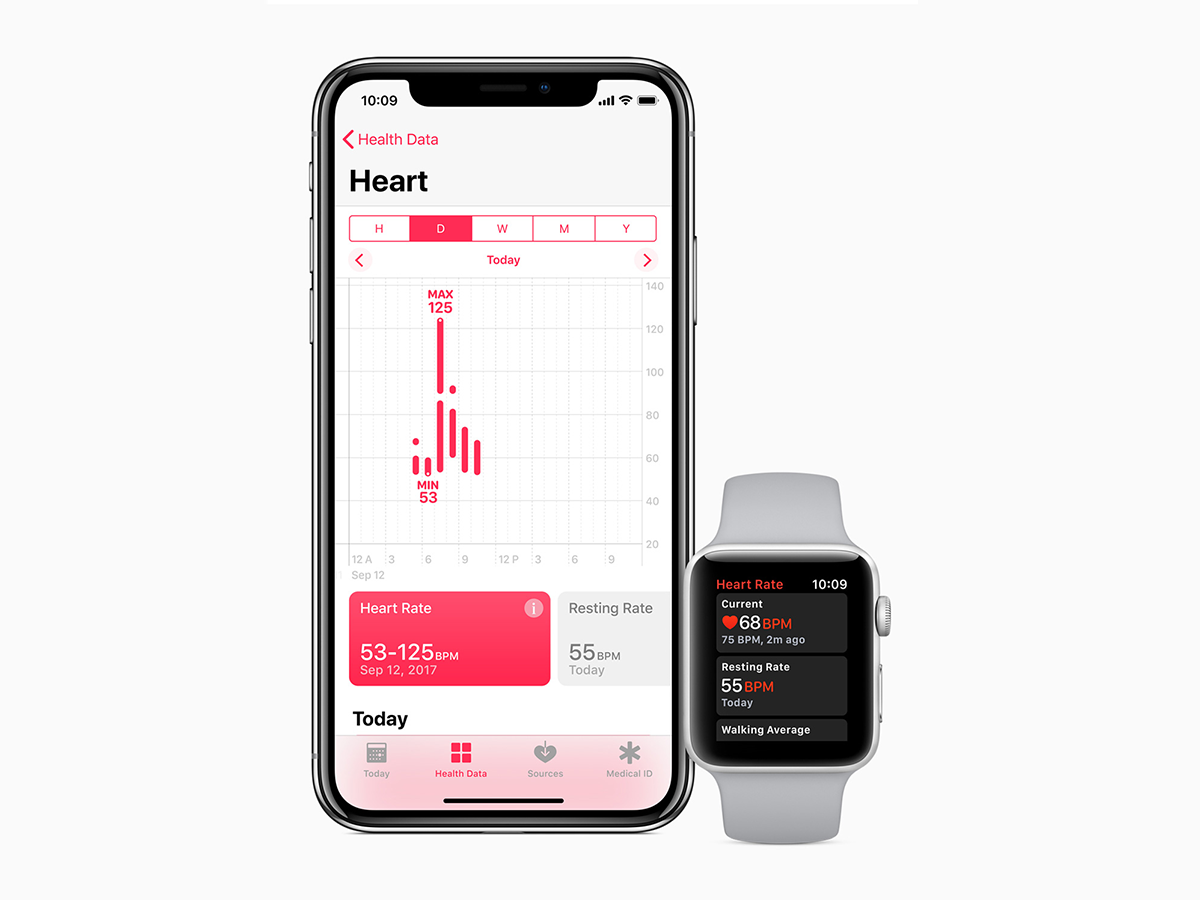 Originally, it shipped with all the joys of watchOS4, but in theory you can install Apple's latest, watchOS 7.
The update is a subtle reinvention of what the Apple Watch can do, with the new Siri face's contextual updates (for example, automatically showing you traffic info before you start your commute) an exciting taster of where smartwatches are headed. And, of course sleep tracking and noise updates to encourage you to look after your ears.
There are treats for fitness fans too, with auto-counted swimming sets, a triathlon mode, and some new graphs for resting and recovery heart-rates. You'll even get a new heart-rate complication for your watch face to help you keep an eye on your ticker. There are also now cycling directions avaialble where you can choose to avoid hill, or find the most direct route to your destination.
7) It should feel a lot zippier
Thanks to a new Dual Core processor, the Watch Series 3 should be up to 70% quicker than its predecessor.
Okay, the Series 2 isn't exactly slow around the menus, but this should prove beneficial some increasingly demanding apps that are in the pipeline. It might just give Siri a leg-up too…
8) Siri can now talk back from your wrist
One of the main benefits of the new processor is that Siri can now talk back to you on the Apple Watch for the first time.
Currently, she just gives you some text feedback in around size 3 font, which somewhat limits her uses. We look forward to having a full conversation with our wrist-based virtual assistant, like some kind of extra from Back to the Future II.
9) The battery should still last 18 hours (even with cellular)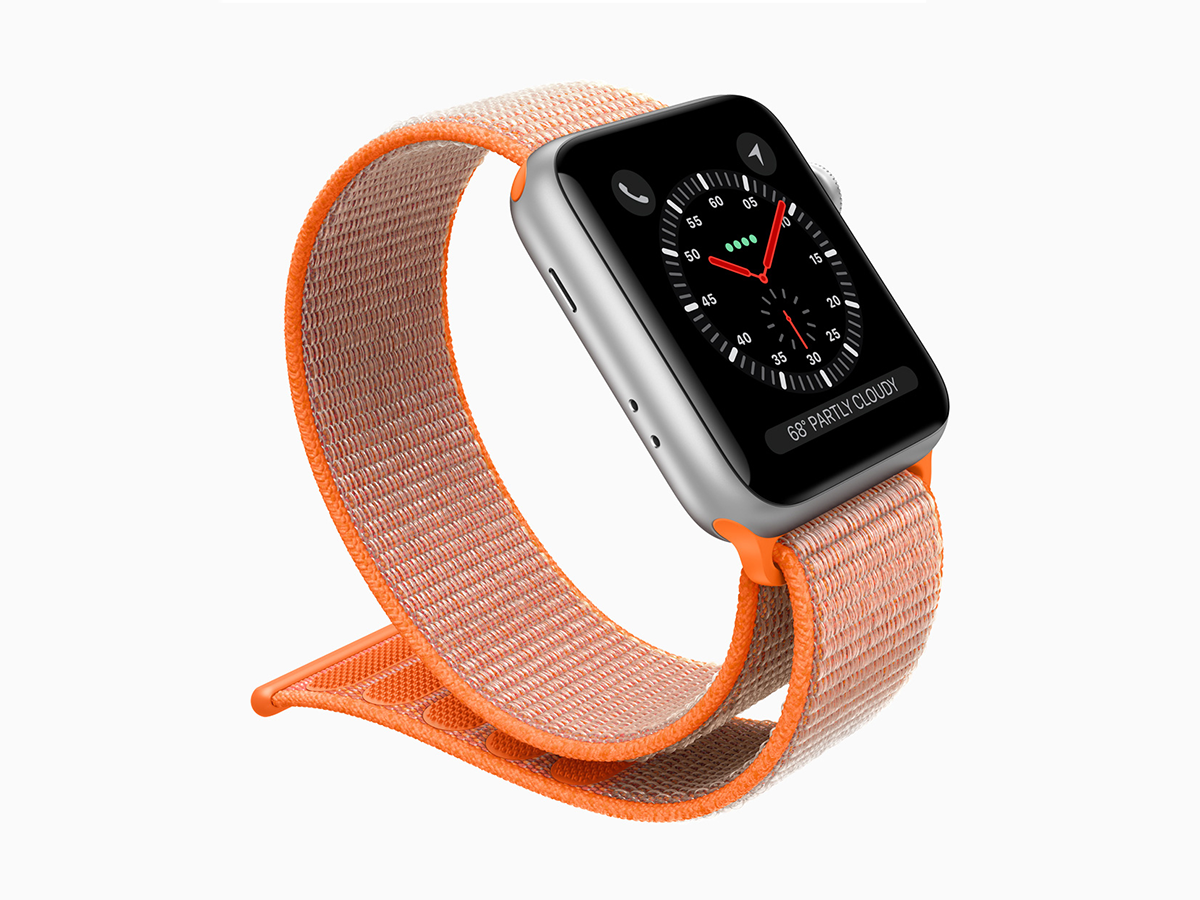 One of our big fears about Apple adding cellular connectivity to the Watch was the possible hit on battery life. Turns out our fears were mostly unfounded.
The Apple Watch Series 3 with cellular will apparently keep going for 18 hours on a charge, Impressively, this includes four hours of LTE connection (so streaming music or using maps) and a 30-minute workout with music via Bluetooth from your phone.
You'll also be able to chat for three hours (with a Bluetooth connection to your phone) or for a full hour if you're stranded, without a phone, on a rock after a shark ate your paddleboard.
10) The Series 2 is no more (but you can pick up a Series 1 for £249)
The non-cellular, £329 Apple Watch Series 3 has effectively replaced the Series 2. But you can still buy the Watch Series 1 for a highly tempting £249.
If you're a fitness fan, bear in mind that the Series 1 doesn't have either GPS or waterproofing. So while it costs less than the upcoming Fitbit Ionic, it's more smartwatch than fitness tracker.
11) It's out on September 22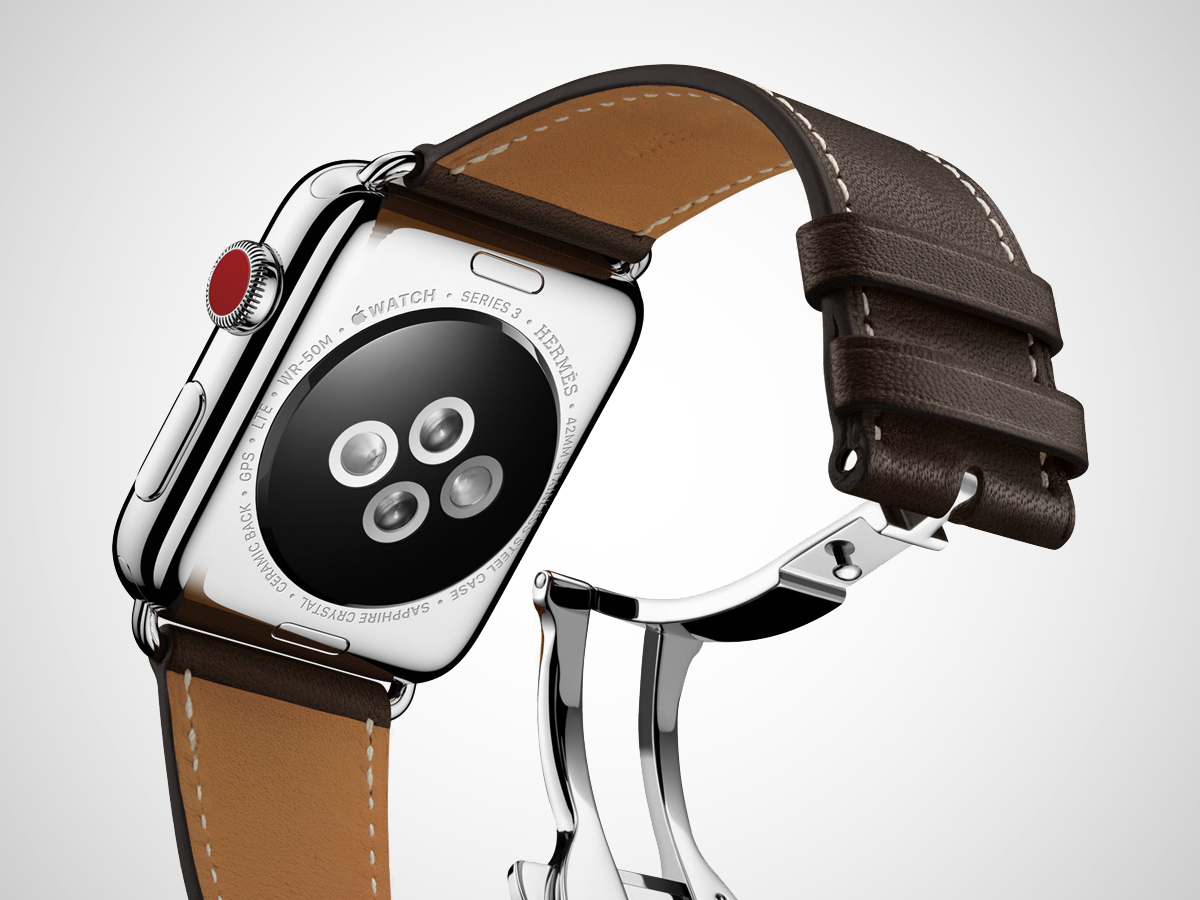 Been won over by the Watch Series 3's phone-free calls and fancy digital crown? You'll be able to pre-order both versions from September 15, with the watches due to land on wrists on September 22.
While it'll be highly tempting to hit the pre-order button, we'd recommend waiting until we've delivered our review verdict very soon.