The 11 best iPhone and iPad apps you might have missed this year
Why 11? Because there are so many superb but lesser-known apps, 10 just wasn't enough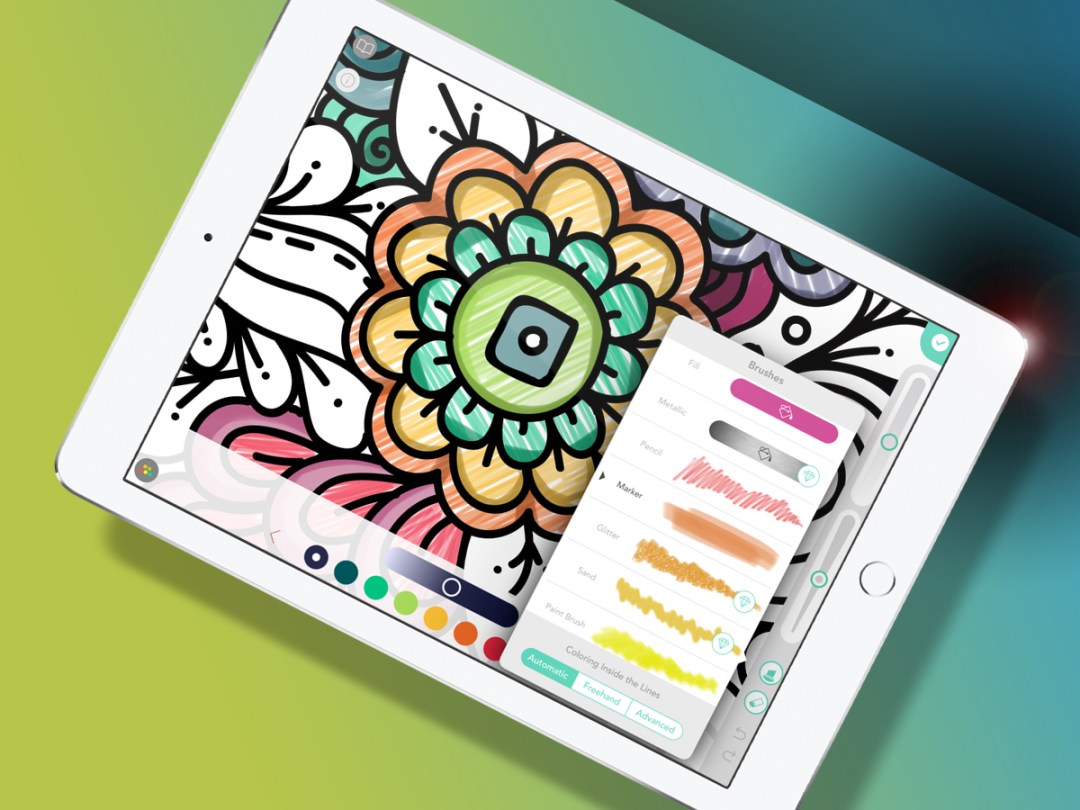 Every week, Apple flings yet more apps and games on to the App Store. And, every week, we at Stuff strive to make you aware of the very best.
But, as Santa lurks menacingly above the clouds, figuring out where to dump some old toys while stealing your telly, we start thinking about the apps that got away.
These 11 weren't App of the Week, nor did they feature in our App of the Year Awards list. But they are ruddy good and deserve to be more widely known.
So here's our 'best of the rest' for 2016 – a selection of lesser-known apps that nonetheless deserve a place on your iPhone and iPad home screens.
ARP ODYSSEi (£22.99)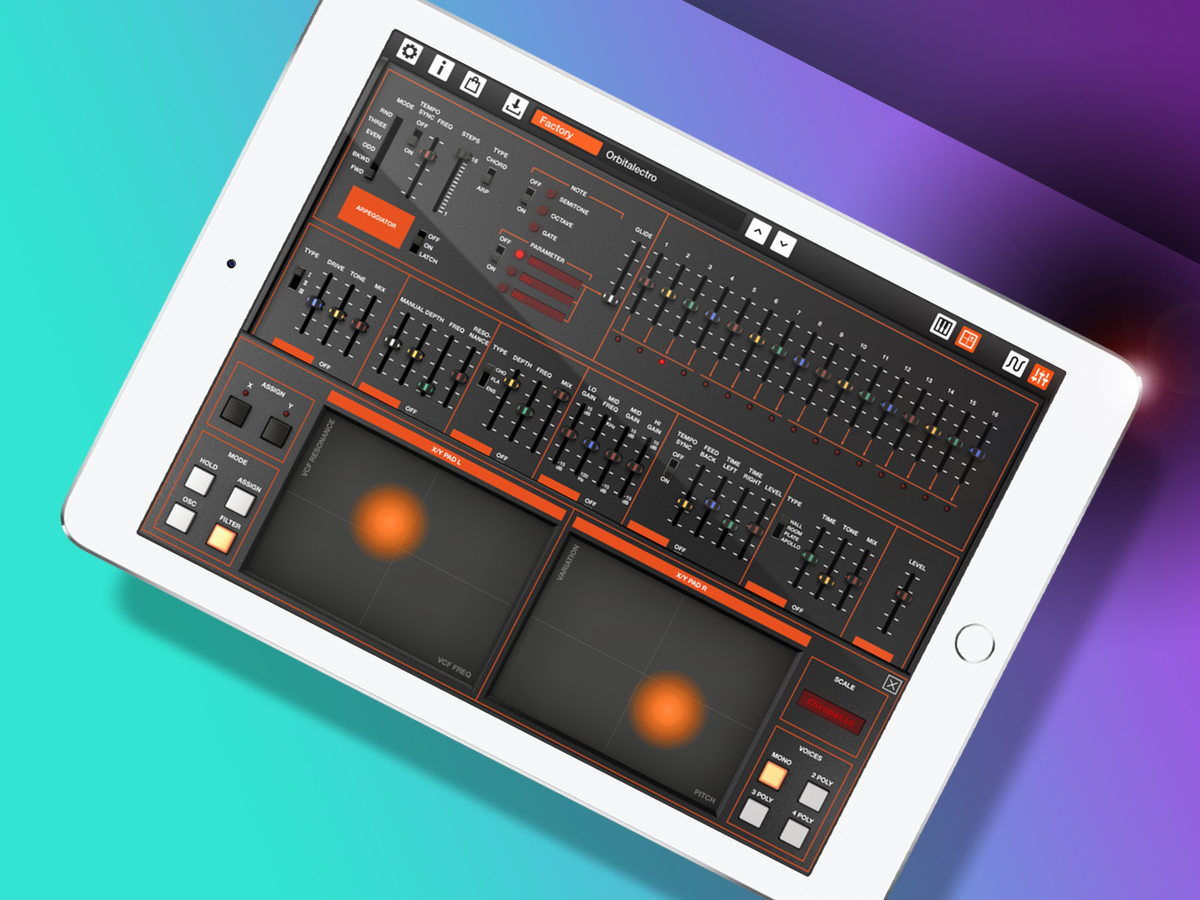 Synths are all about amazing noises. That might sound stupidly obvious, but few people are going to be inspired by pressing a key and hearing a farting FM trumpet. But ARP ODYSSEi has the kind of presets where you can hold a single key and end up transfixed for hours.
Based on classic Korg hardware, this software synth goes a step beyond with a programmable arpeggiator that acts almost like a sequencer. This means you get presets like the cheekily named Popkorn 2017, riffing off of Hot Butter's cult hit, and Orbitalectro, enabling you to sound like Kent's finest with almost zero effort.
Bear (free or £13.99 per year)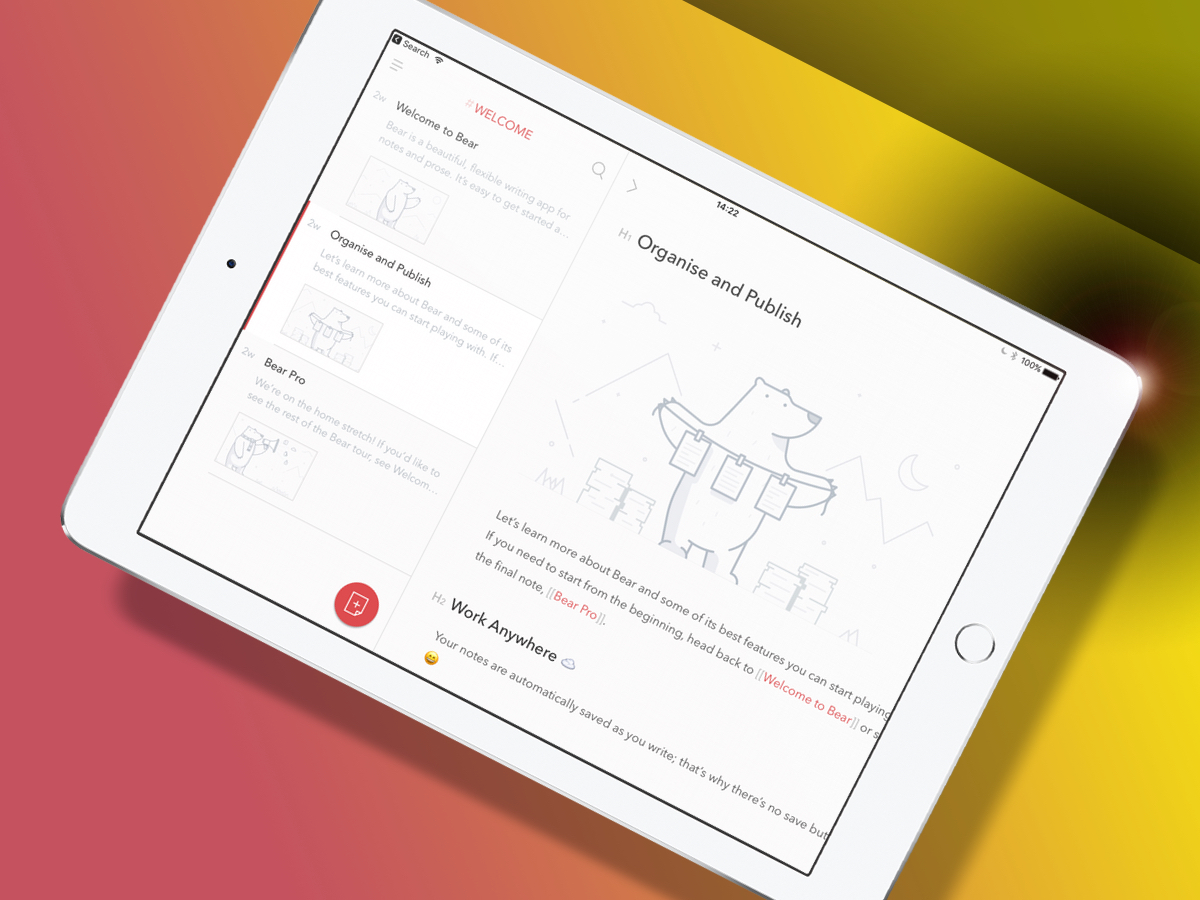 When it comes to writing on an iOS device, we tend to recommend the usual suspects: iA Writer for short texts, and Scrivener or Ulysses for when you want a crack at a novel or screenplay. But Bear offers a compelling alternative.
The app is beautiful, simple and flexible, with a minimal editor for working up Markdown (including image integration) and a smart tagging system for grouping arbitrary documents and later unearthing important texts. Pay up and you get iCloud sync and extra export formats. But even for free, there's no lock-in, Bear merrily exporting text files on demand.
FaceRig (£free + IAP)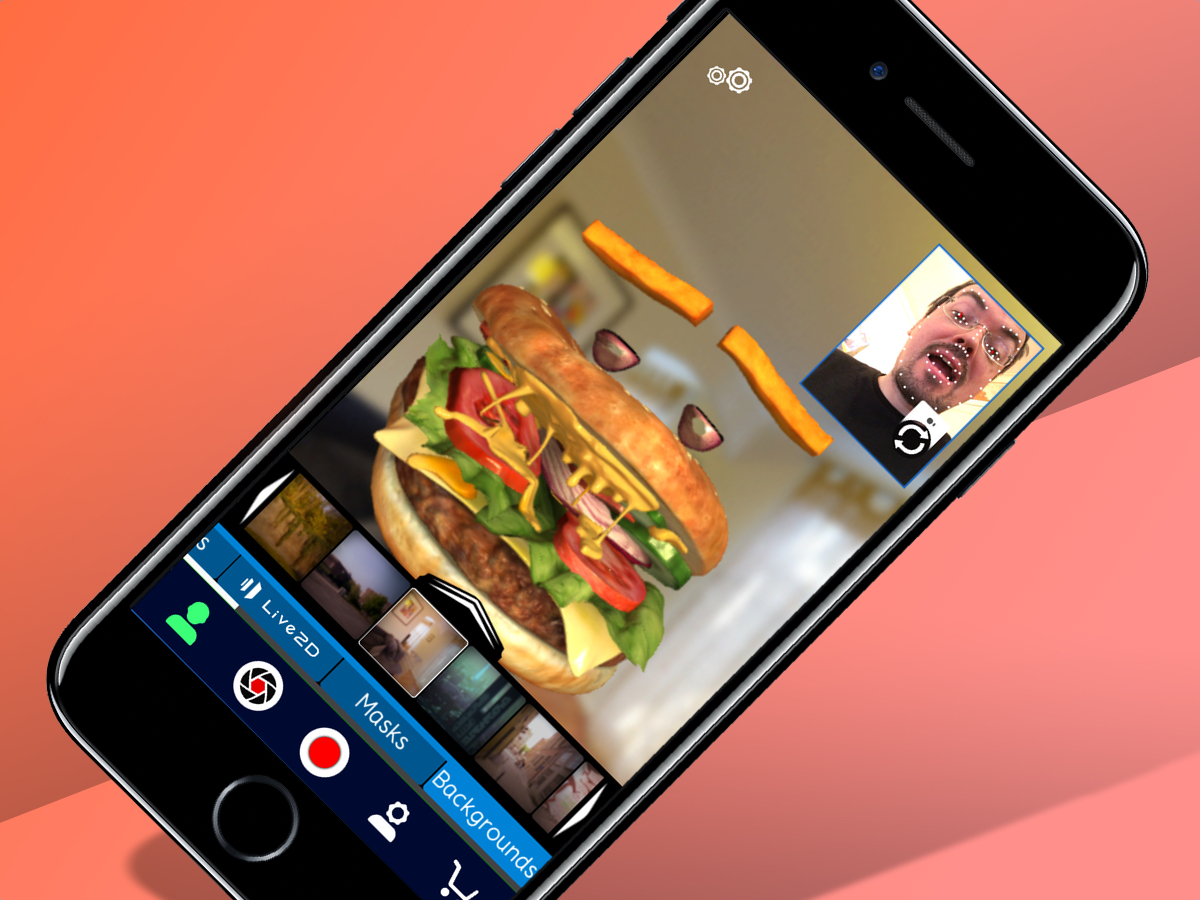 If we're being brutal, FaceRig doesn't score well on the innovation scale. After all, being able to use your iPhone's camera to transform your noggin into a 3D avatar by way of a free app is almost an annual tradition.
But we're still really big fans of FaceRig. If anything, the tech seems better than 2015's star, MSQRD, with avatars that tend to be more responsive. And there's plenty of creativity here, whether you want to 'be' an anthropomorphic tiger, a distinctly cartoonish vampire, or a truly terrifying living hamburger. (We'll never eat fast food again.)
Heuristic Shakespeare – The Tempest (£4.49)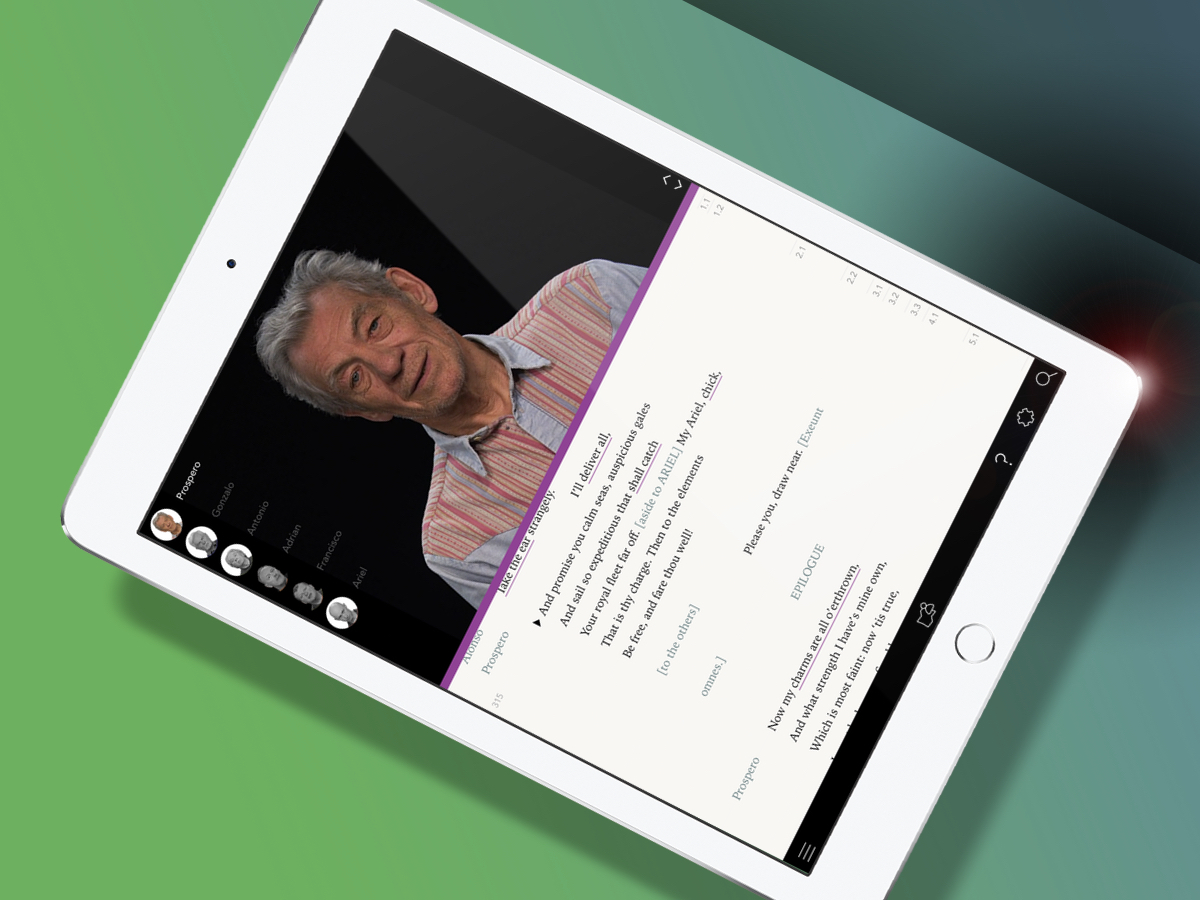 Time to get yourself some culture. Ambitiously described as the first of 37 separate apps (although this is still the only one to date), Heuristic Shakespeare – The Tempest is all about demystifying Shakespeare, and making The Bard's plays more accessible.
As Sir Ian McKellen (who features) notes, these plays were meant to be watched, not read, and so this app has actors performing as you scan the text. Links enable you to immerse yourself in notes and timelines, while 'play at a glance' gives you an overview of The Tempest, with illustrations and summaries. Just don't let any students spot that last bit and cheat on their homework.
Infuse Pro 5 (£9.99)
Apple could release an affordable 2 TB iPhone tomorrow, but it still wouldn't be enough for some telly addicts. Although many people happily stream telly these days, plenty still swear by having files stored on their local network. If that's you and you also want content available on your iPhone, wherever you happen to be, its paltry storage will be a frustrating limitation.
Enter: Infuse. It'll play far more media formats than Apple's apps, including MKV and WMV, streaming them from local servers as necessary. Playback progress can be synced to the cloud, optimised subtitles can be downloaded, and favourite videos can be stored locally. Unsure about splashing out? Try the free version first.
Music Memos (£free)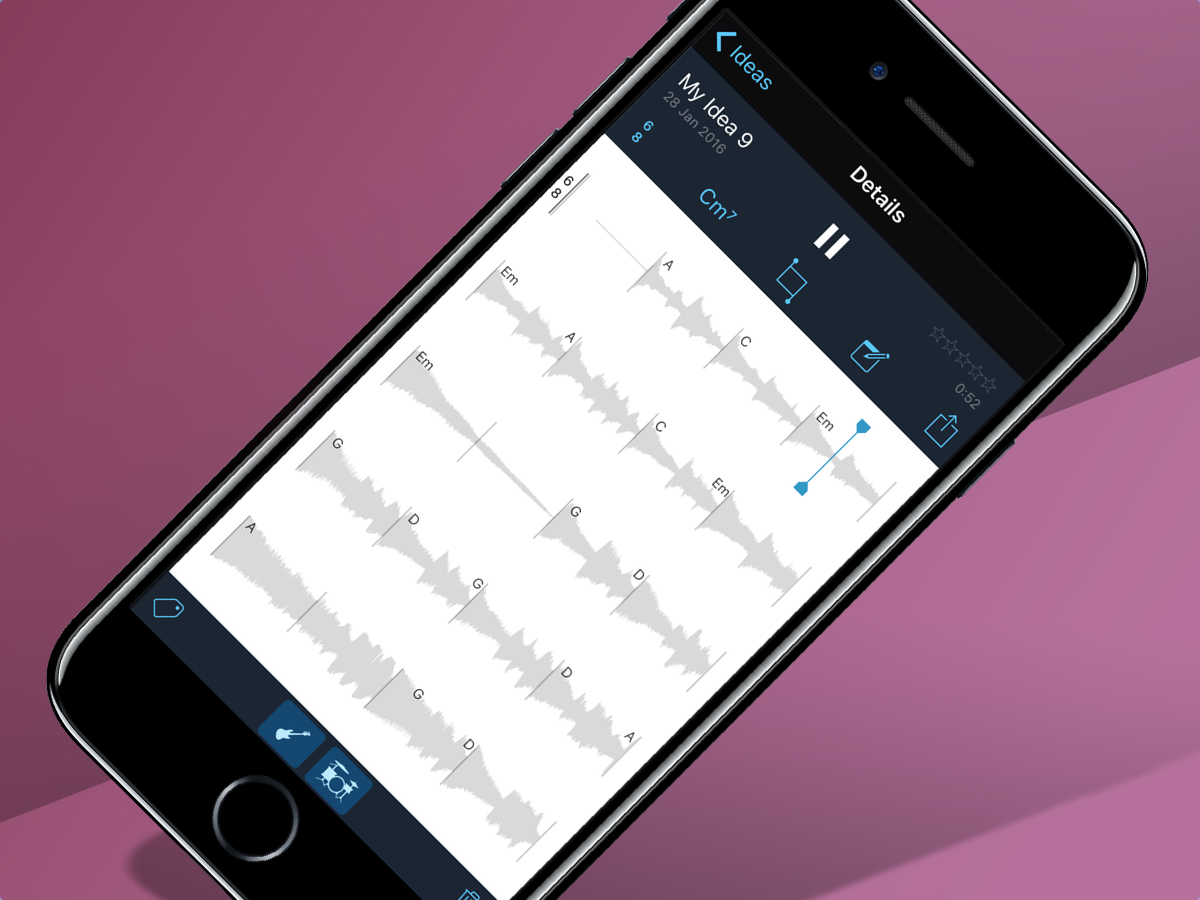 It feels a bit odd to feature an Apple app in a round-up of lesser-known releases from 2016, but Music Memos seemed to quickly vanish from the public consciousness. And that's a great shame, because this – admittedly niche – recording app has a lot going for it.
Fire Music Memos up, hit record, and you can play a song into it. Whether you're strumming, humming or hammering away at a keyboard, it'll attempt to transcribe your chart worrying efforts. Once you're done, you can add bass and drums, and even kick out your ideas to GarageBand to turn into a finished song.
Pigment (£free + IAP)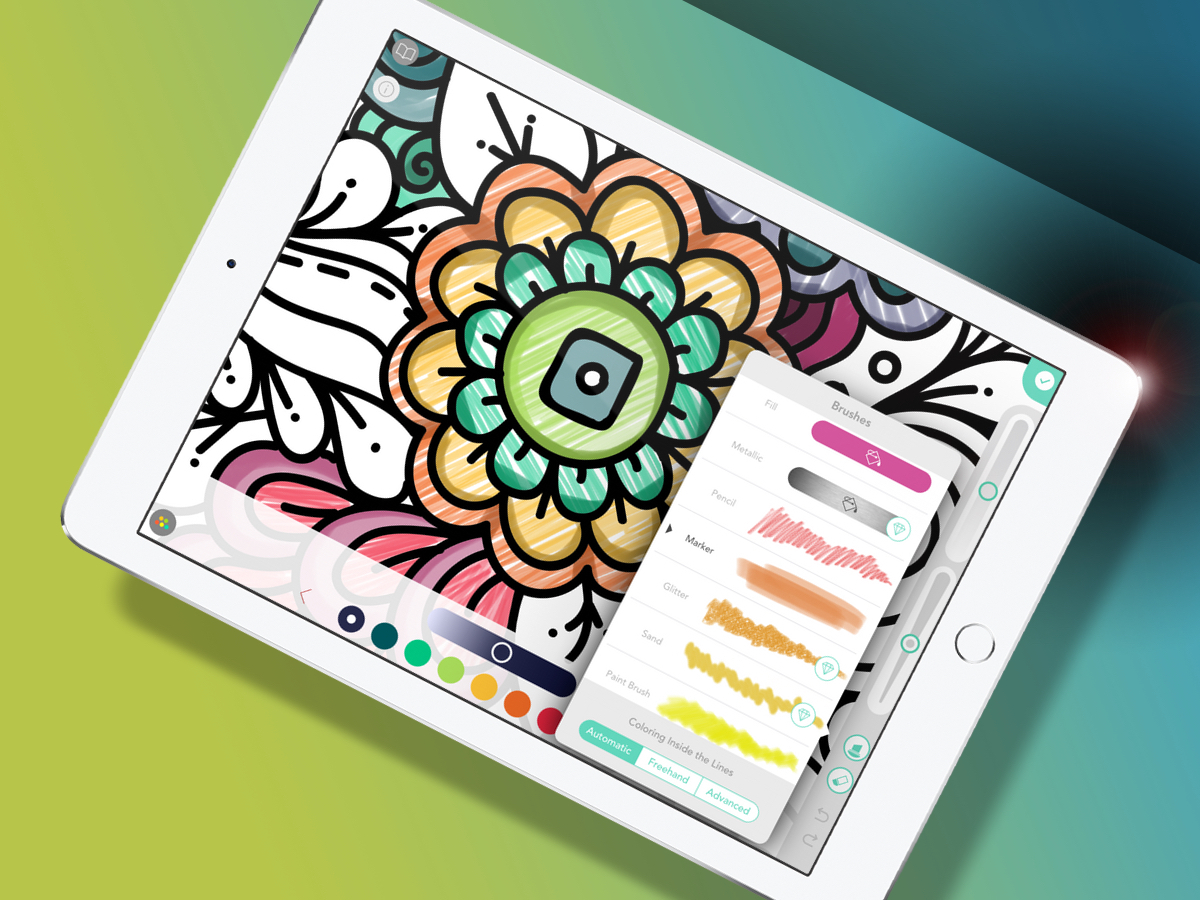 Colouring became big business once people realised it was helpful at relieving stress. The tiny snag being that any evaporated stress returns with a vengeance when you accidentally grind colour into the carpet. Digital colouring is therefore the smarter choice – and helps you stay between the lines – but most apps in this area are rubbish.
Pigment is an exception. Its elaborate illustrations retain fine details even when zoomed, the tools are varied in feel and results, and if you're armed with an iPad Pro and Pencil, the experience is almost indistinguishable from the real thing.
Productive (free or £2.99)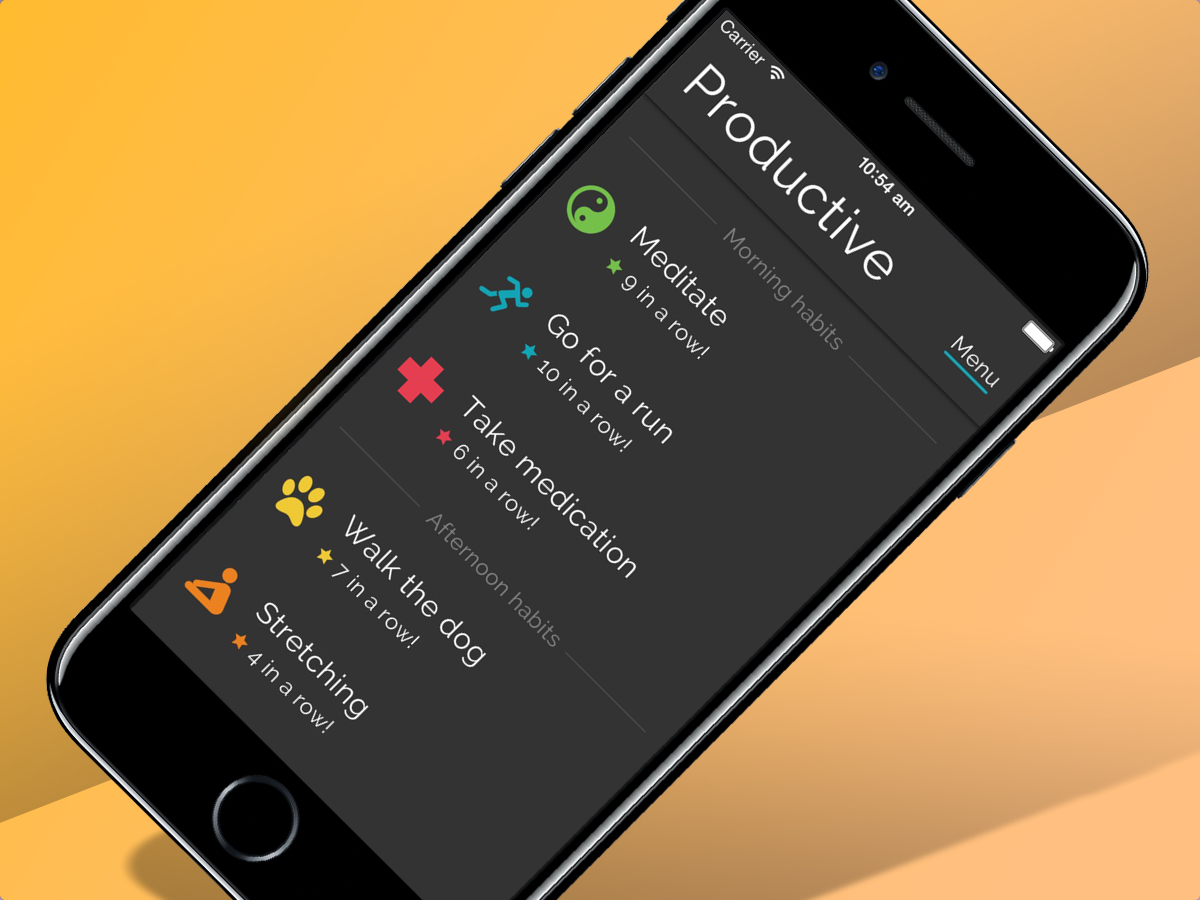 You might think you've had enough of to-do apps, but Productive deserves your time. Rather than telling you what to do or where to be at any given moment, it wants to help you improve your life by encouraging good habits.
This is achieved by defining things you want to do and roughly when. The app builds daily schedules for these tasks, assigning them to morning, afternoon or evening. Successes and streaks are logged, and the data is readily accessible, giving you that little boost when you regularly take lunch, walk the dog, or just take ten minutes to relax in the middle of the day.
RunGunJumpGun (£2.29)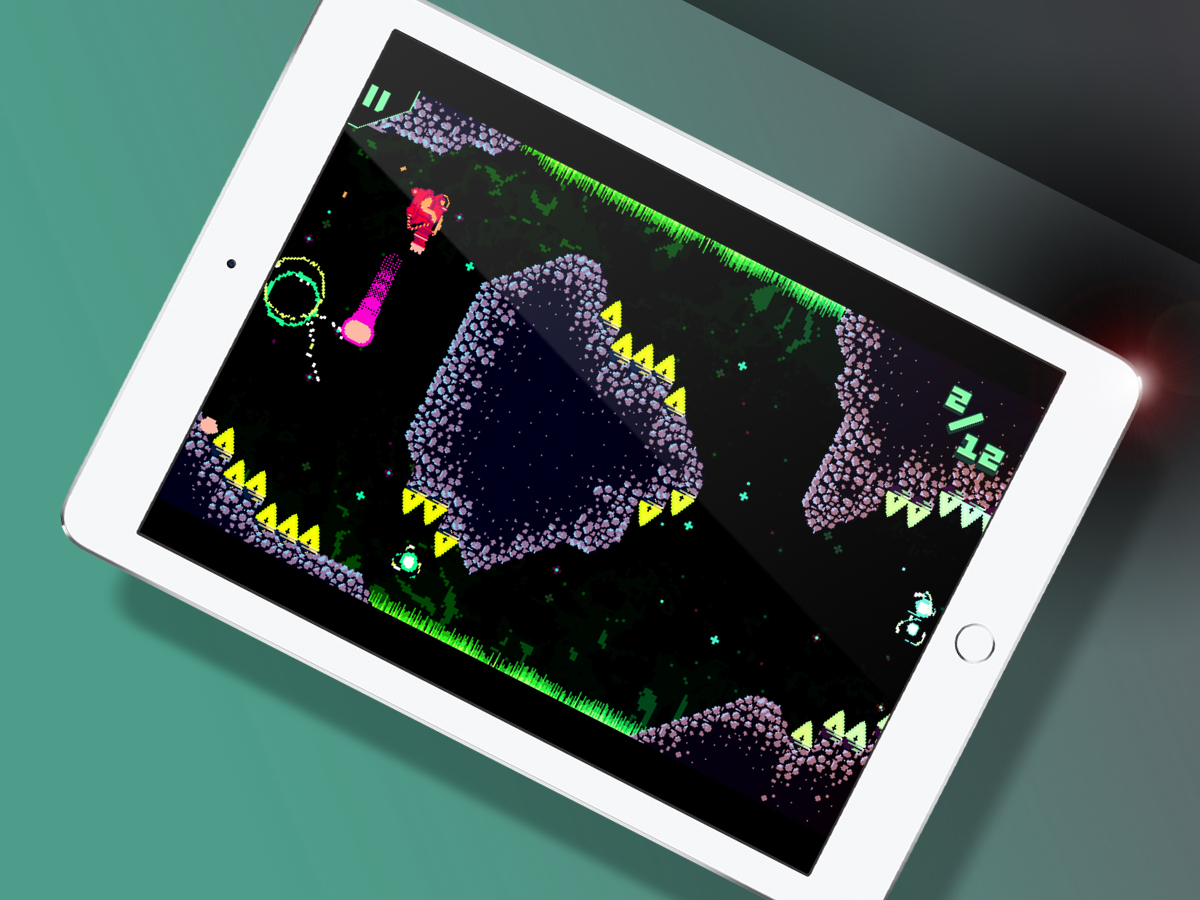 This game comes across like the unholy love child of Jetpack Joyride and ALONE… Your spaceman uses a massive gun to shoot the floor and keep himself aloft while travelling at breakneck speed through claustrophobic snaking tunnels full of walls, guns, and other objects that really hurt when you hit them at speed.
Fortunately, he can shoot ahead, too, although doing so means altitude is rapidly lost. You can see the problem. RunGunJumpGun therefore becomes a punishing yet furiously compelling juggling act, trying to stay alive while swearing at your thumbs when they 'shoot the wrong way' for a microsecond. And that's before you try grabbing all the (appropriately named) 'masochistic collectables'.
Time Locker (£free)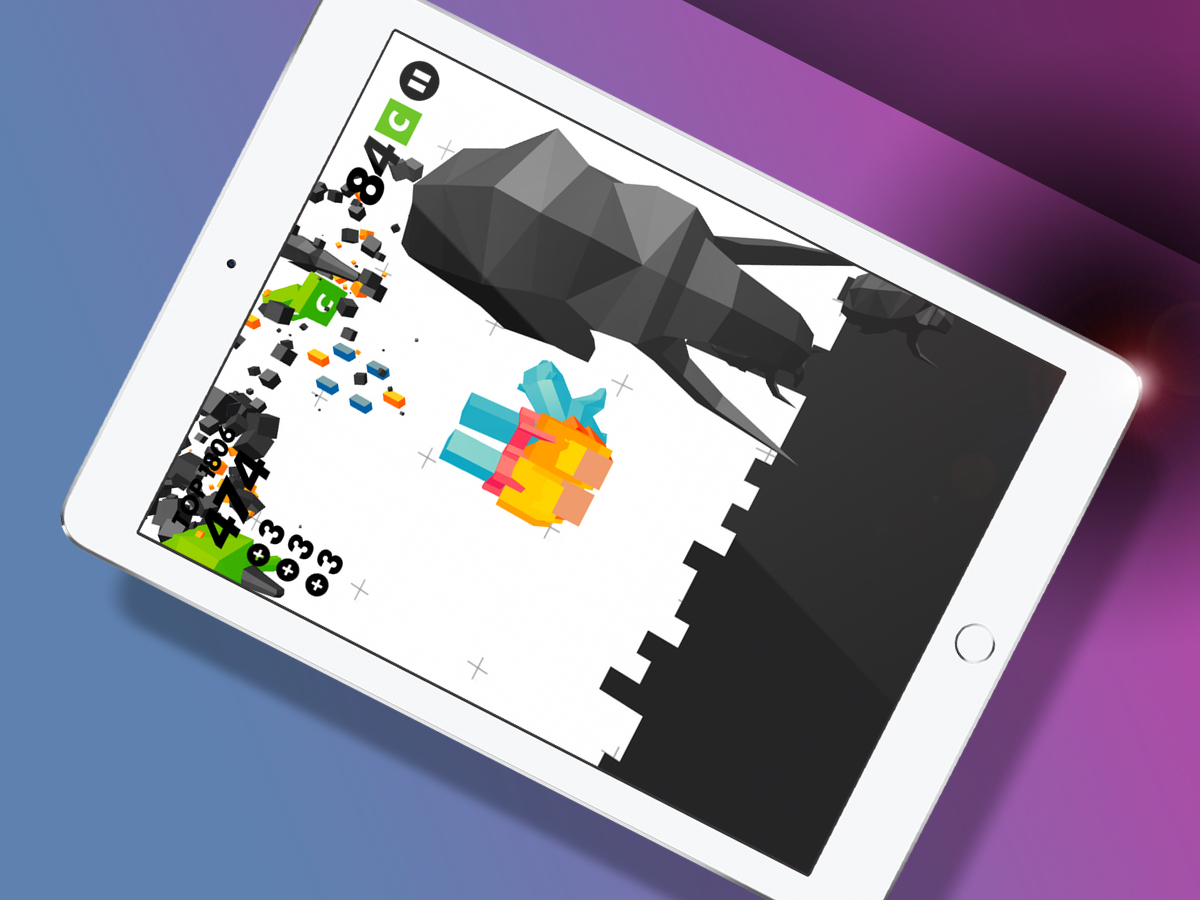 Marrying the time dynamics of Superhot and traditional overhead Xevious-style shooty action, Time Locker is a unique take on bullet hell. With the exception of a ravenous game-devouring void in hot pursuit, everything on-screen moves only when you do.
This should in theory make Time Locker a cinch. Look around, get yourself in position, and then blast your foes. But the void forces you to move quicker than you'd like, and you're also before long surrounded by enemies with all kinds of powers and movement patterns. Also, where else are you going to be attacked by a combination of gun-totting bears, herds of dinosaurs, huge tanks, and swarms of waddling penguins?
Train Conductor World (£free)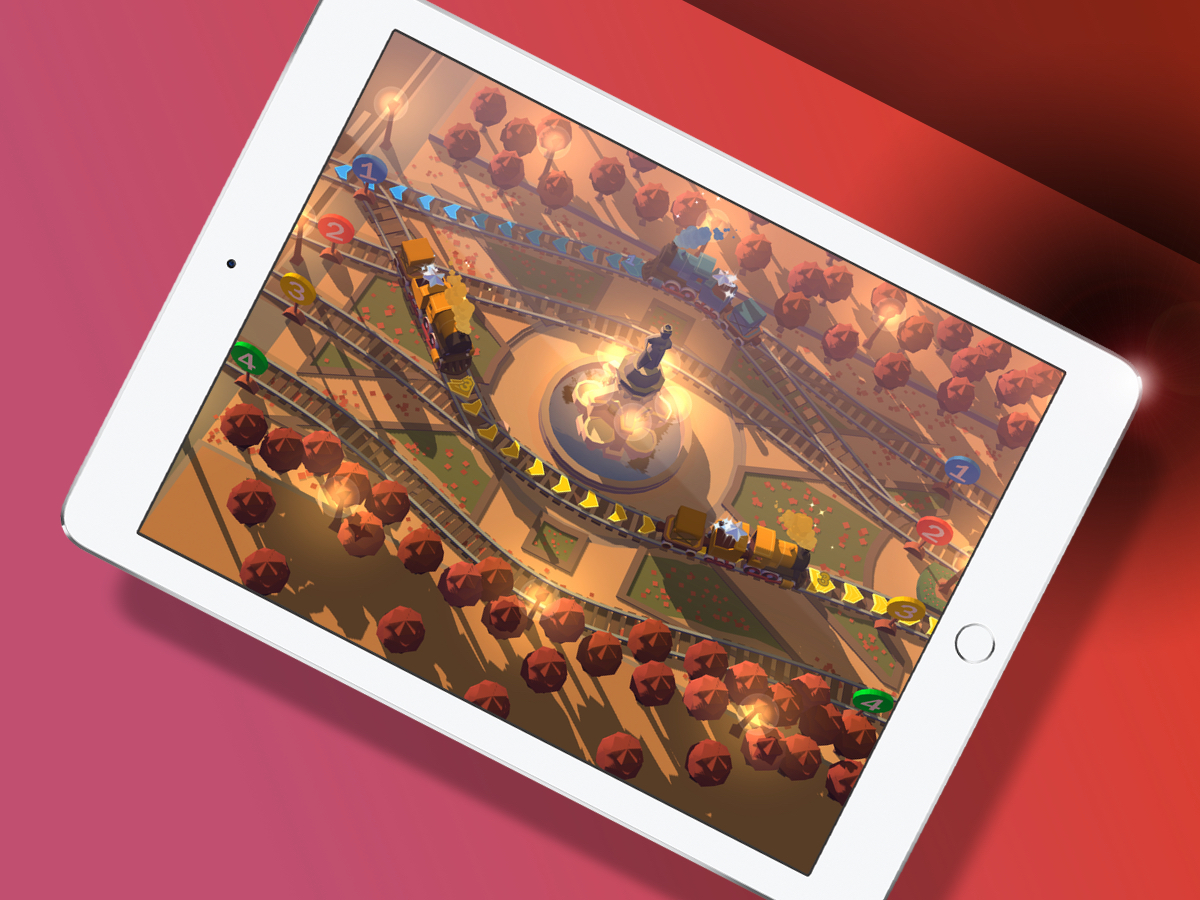 You might have a smidgeon of sympathy for the people who manage train lines after immersing yourself in Train Conductor World. This arcade game's single-screen scenes find you directing coloured trains to their destinations simply by drawing new sections of track.
The challenge mostly comes from the claustrophobic environment. With several trains belting along, you must make quick decisions to not abruptly find yourself facing a game-ending collision. And that's before you find yourself using rocket boosters to hurry the 9:42 from Basingstoke along a bit in a manner health and safety would be infuriated by – but commuters might enjoy. (A rocket-boosted train would be scary as hell, but at least it'd probably be on time.)