10 of the best cases for the Apple iPhone XR
Need to protect your new glass beauty? Here are some strong options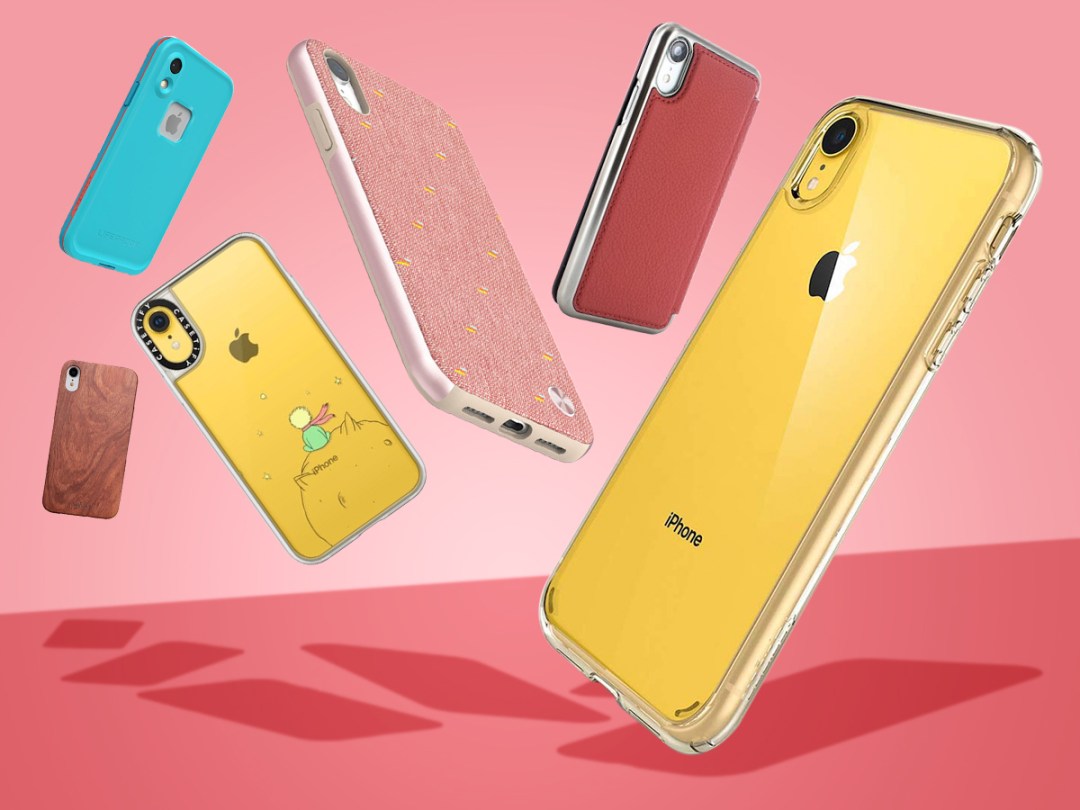 The iPhone XR might not be the highest of Apple's high-end phones this year, but this sleek glass-and-aluminium sandwich still looks and feels plenty premium.
And it sure could take a beating if you drop it. We understand wanting to keep the bright and bold colours in full view, but if you feel like you need an extra layer of protection, we hear you. Luckily, there are already some excellent-looking cases out there.
Apple has one just case option of its own (seen below), but third-party makers have admirably filled the void with a variety of cases spanning styles and price points. Here are 10 of the best iPhone XR cases we've seen so far.
Apple iPhone XR Clear Case (£45)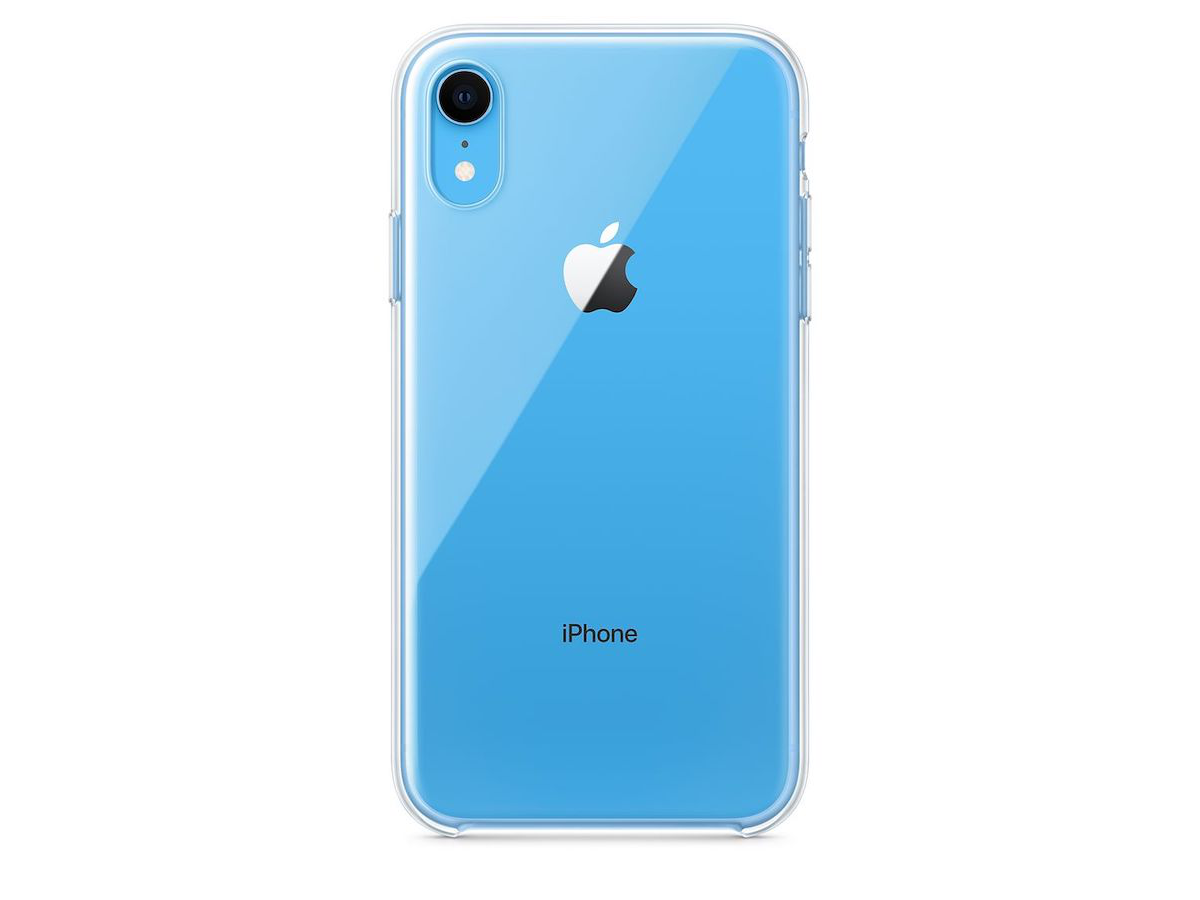 Apple's official case arrived a little later than expected, but it's finally here – and it's totally clear, too. Designed to protect the iPhone XR without obscuring the beautiful backing colour of your choice, Apple's Clear Case protects while maintaining the overall look of the handset.
It's a mix of polycarbonate and flexible TPU, so it ought to stay pretty snug around your handset, plus it has a scratch-resistant coating throughout. It also won't impede wireless charging, which is a big plus. Granted, you can get a third-party case like this for a lot less than £45, but Apple's polish usually shines through.
Casetify 'The Little Prince' Grip Case (US$35)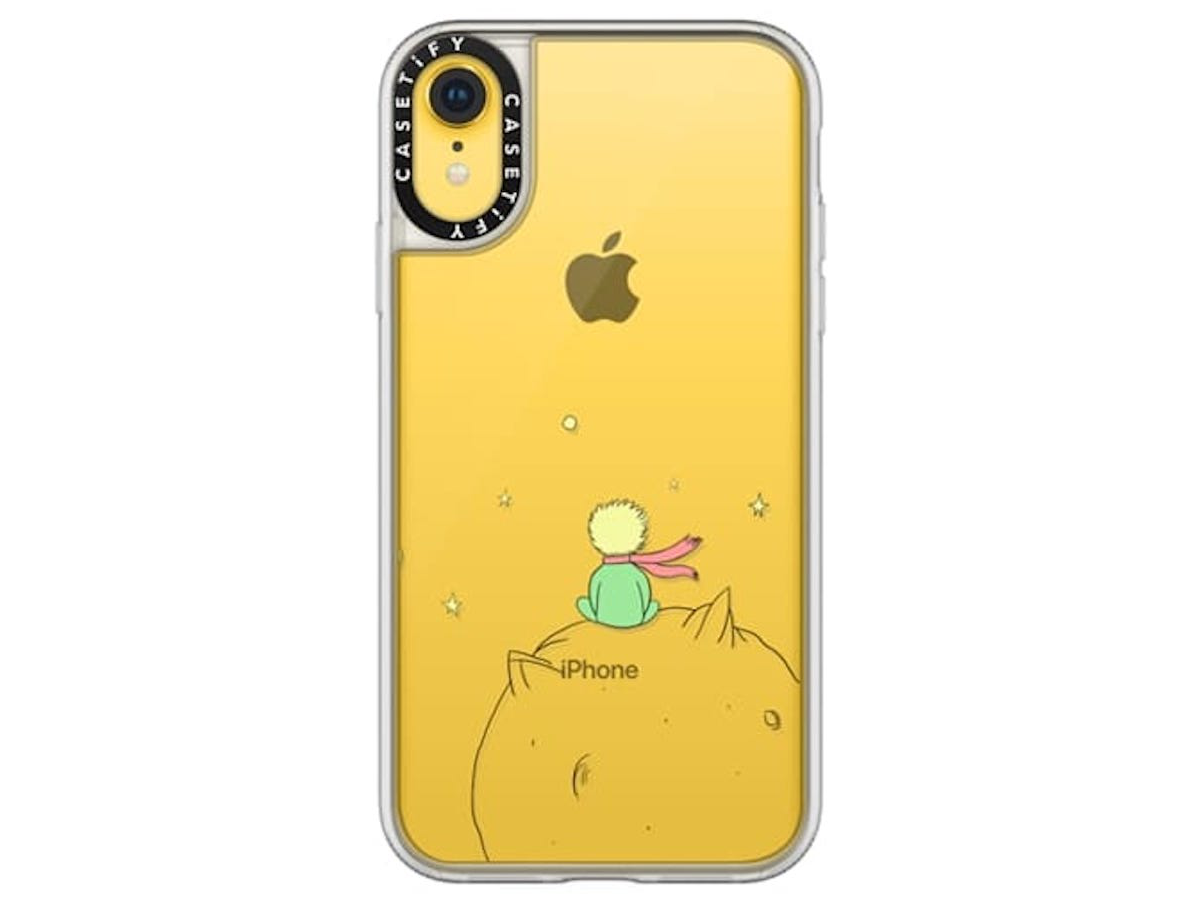 Casetify has some of the most striking cases around, offering dozens of different unique designs – including cases with flowing glitter or coloured sand, along with various illustrations and more subdued options.
You can browse the listings for your favourite, but we like this minimal "The Little Prince" design, which looks great on any iPhone XR backing except for black. Casetify's plastic cases promise military-grade durability, as well, so your £749 investment ought to be well protected while still delivering a bit of added personality in the process.
Greenwich Blake Folio Case with Card Pocket (£139)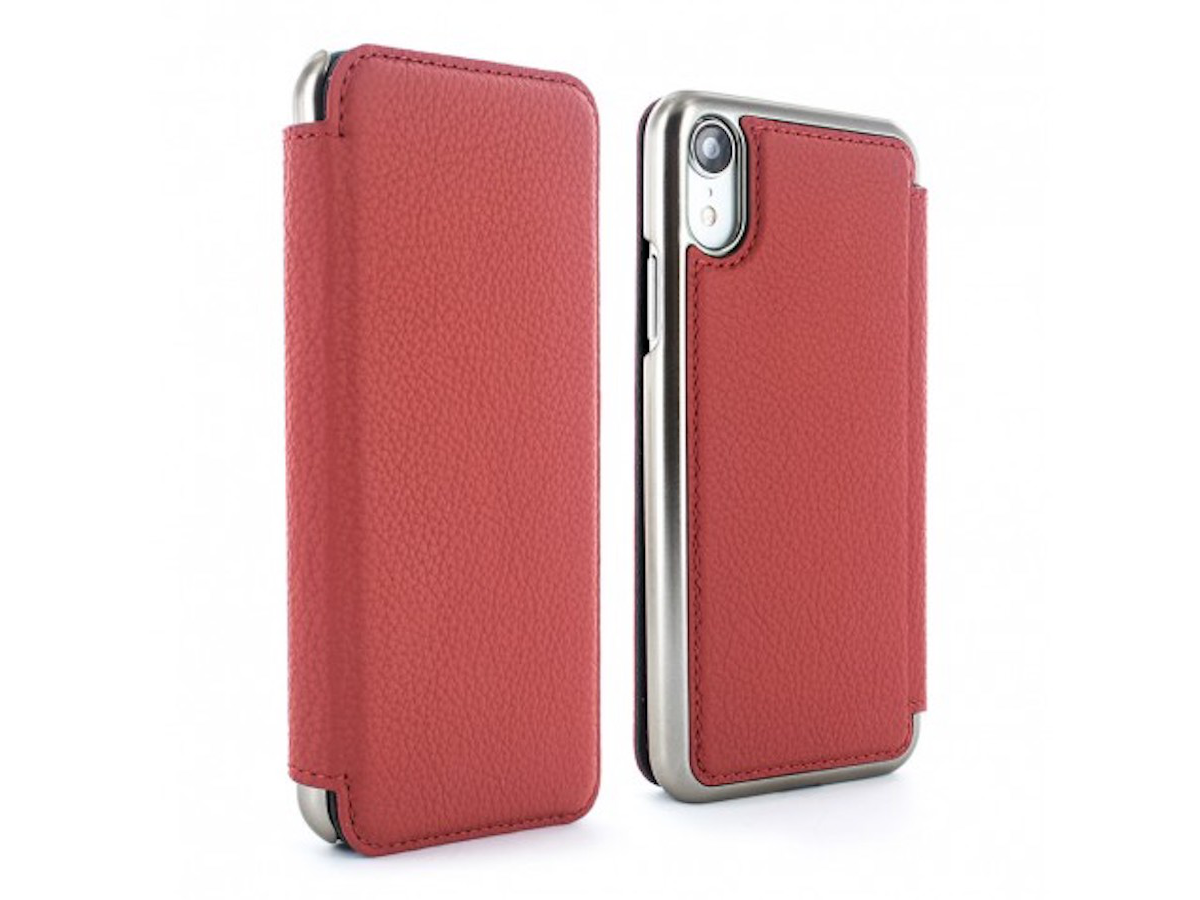 Don't want to skimp out on style after dropping a huge heap of cash on a new phone? Greenwich Design has you covered. Its distinctive Blake Folio case doesn't look quite like any other case out there, thanks to unique accents that help set it apart.
Your iPhone XR snaps into the electroplated shell, with the German bull hide leather wrapping around the outside. The gunmetal edging and carbon fibre lining help strike a balance between tough protection and premium allure, plus there's a card slot inside the cover. Handy!
Lifeproof FRE case (£69.99)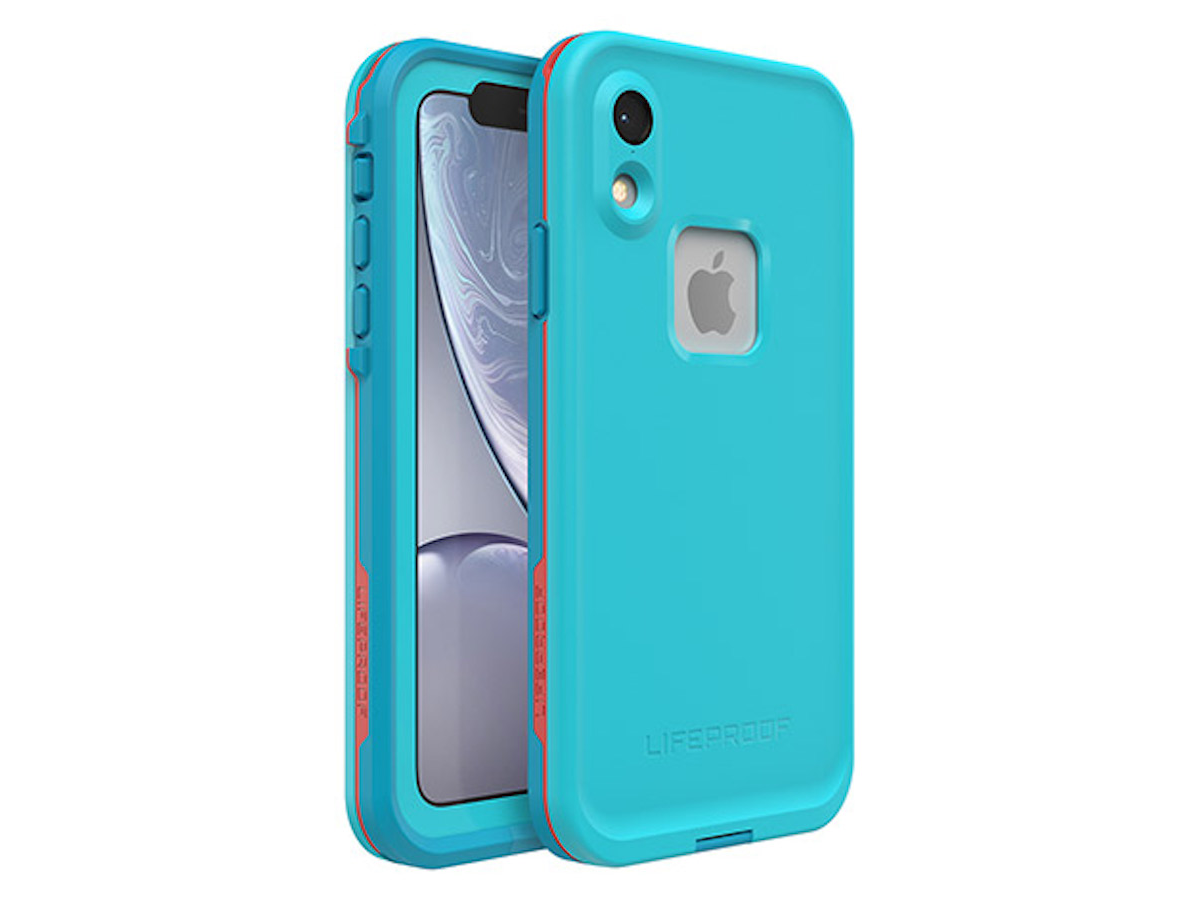 The iPhone XR provides solid IP67-rated water resistance, but if you're planning to get wet and wild with your new smartphone in tow, then you might want to get a case that is truly primed for the elements.
Lifeproof's FRE case ought to do the trick. You can submerse it in 2m of water for up to an hour, plus it's drop-proof from 2m and seals off the ports from water, dirt, snow, and debris. It even has a screen cover included. And if you don't dig this funky neon blue "Boosted" colour, you can opt for a more subdued black-and-grey option.
Tech21 Pure Clear (£29.95)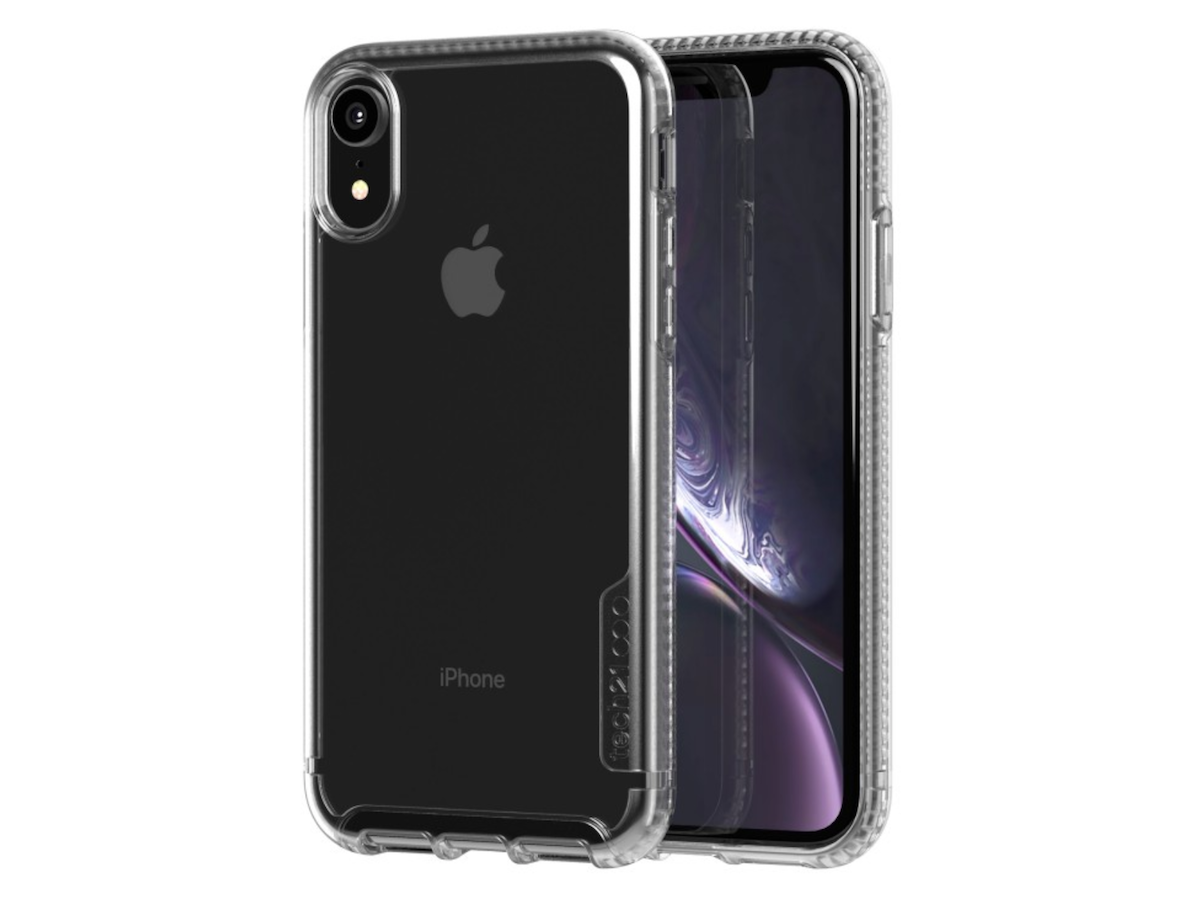 Apple has its own iPhone XR clear case, but it's pretty pricey (£45) for such a simple, see-through offering. As such, you might want to consider a third-party alternative. We're always fans of Tech21's offerings, so its Pure Clear case for the iPhone XR ought to do the trick.
This thin, translucent case snaps onto the iPhone XR and should keep it alive and kicking despite gnarly drops, with the promised ability to survive a 10-foot (3m) fall. If you don't want to obscure the bright, beautiful backing colour you've chosen on the phone, then this is the case for you.
Spigen Crystal Clear Ultra Hybrid Case (£9)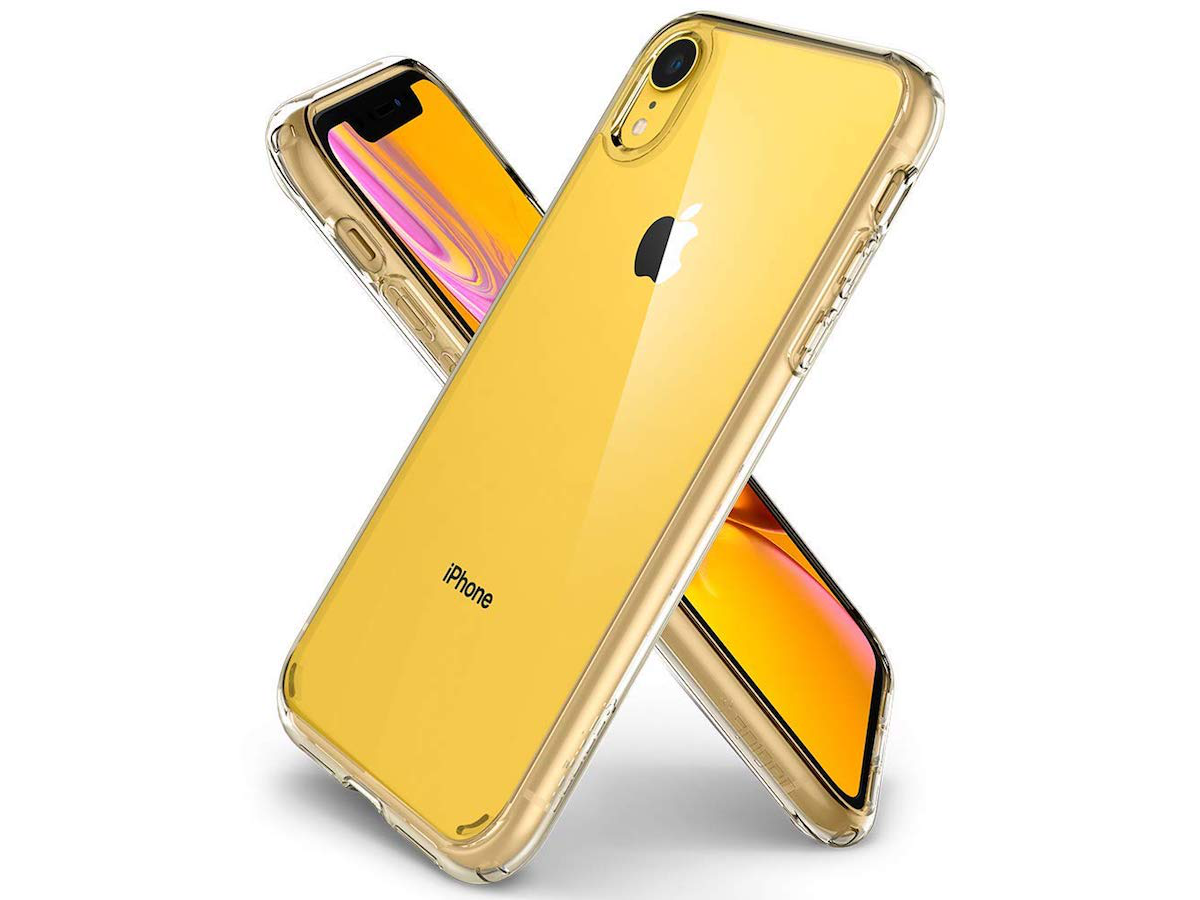 Like the idea of a clear case but don't want to spend more than a tenner on it? Amazingly, you've got a good option. Spigen is well-known for its dirt-cheap cases for nearly every major device, and the company is back in action with a lineup for the iPhone XR.
This thermoplastic polyurethane case wraps around your phone and offers an extra layer of protection, and while it might not be quite as hearty as the previous case, it's certainly better than nothing. Best of all, it won't impact your wallet very much after your £749 phone purchase, and the material ought to give you phone a welcome bit of grip as well.
Mujjo Full Leather Case (£37)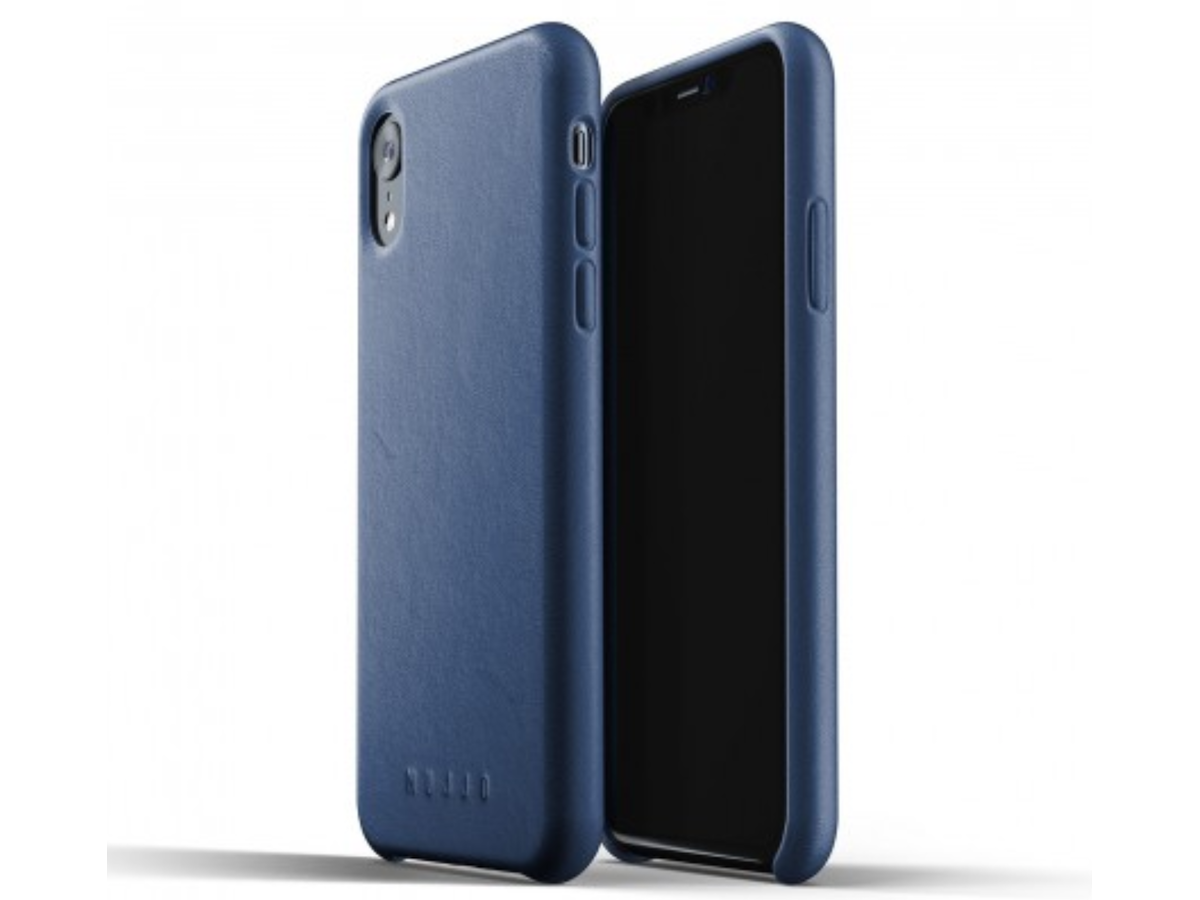 Apple usually has some sleek, leather cases for its new iPhones, but curiously the company opted not to follow suit with the iPhone XR. Worry not: Mujjo has a near-identical option with its Full Leather Case.
Like Apple's other cases, it wraps around your iPhone XR like a cozy suit of armor, keeping it protected while looking plenty luxe in the process. The only difference here is the Mujjo logo on the back, which admittedly isn't as iconic as the Apple once, but there's still a lot to like here.
Moshi Vesta Tactile Pattern Case (£39.99)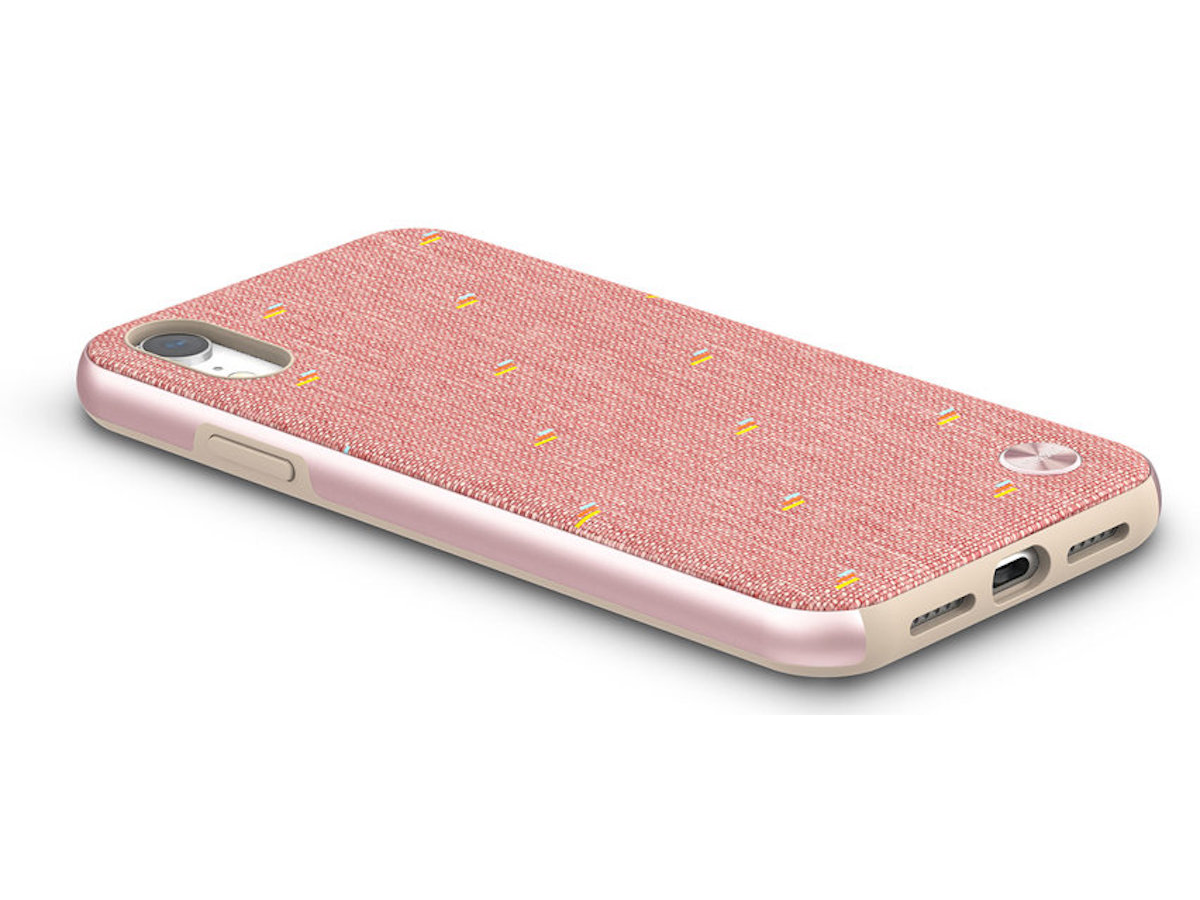 Looking for a stylish iPhone XR case that's not quite like the rest? Give Moshi's attractive Vesta Tactile Pattern Case a look. Each one has a fabric backing that has nice little accents in tow, whether you choose Macaron Pink, Pebble Grey, or Emerald Green for the main colour.
It's soft on the back, but there's still a hardshell behind that fabric. And the Vesta also compatible with Moshi's SnapTo system, letting you pop a couple of magnets within to stick to surfaces. The 4-foot drop protection isn't the highest on this list, but the case still seems to strike a solid balance between form and function.
Olixar Slim Genuine Leather Wallet Case (£15)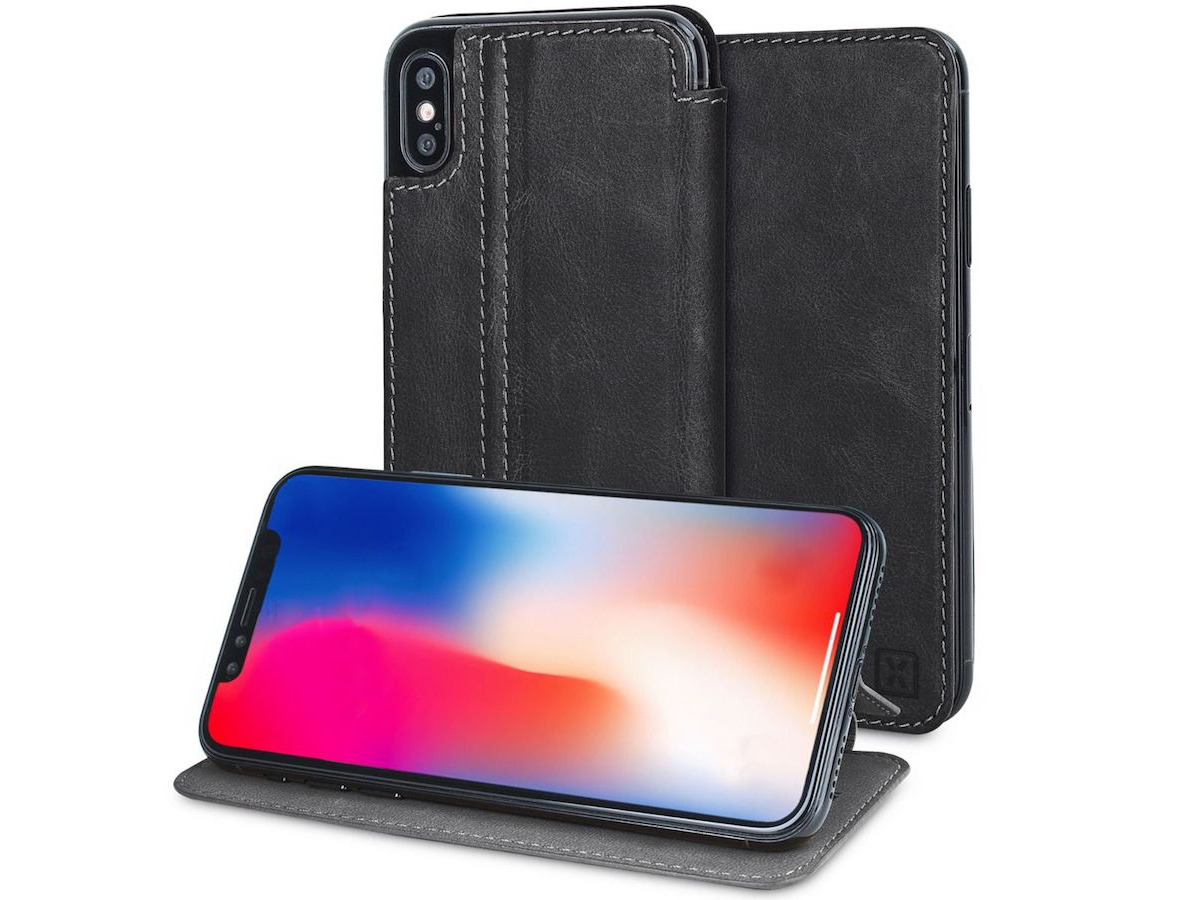 Like the idea of a folio case but don't want to pay out the nose for one? As always, Olixar has something you might like. The company's upcoming Slim Genuine Leather Wallet Case lets you wrap the handset in protection, but it sells for a song (iPhone XS version shown).
In addition to the sleek leather exterior, Olixar's case also has credit card slots on the inside flap, plus you can fold it up to prop the phone up for watching videos. All this for £15.
Pad & Quill Timberline Case (US$40)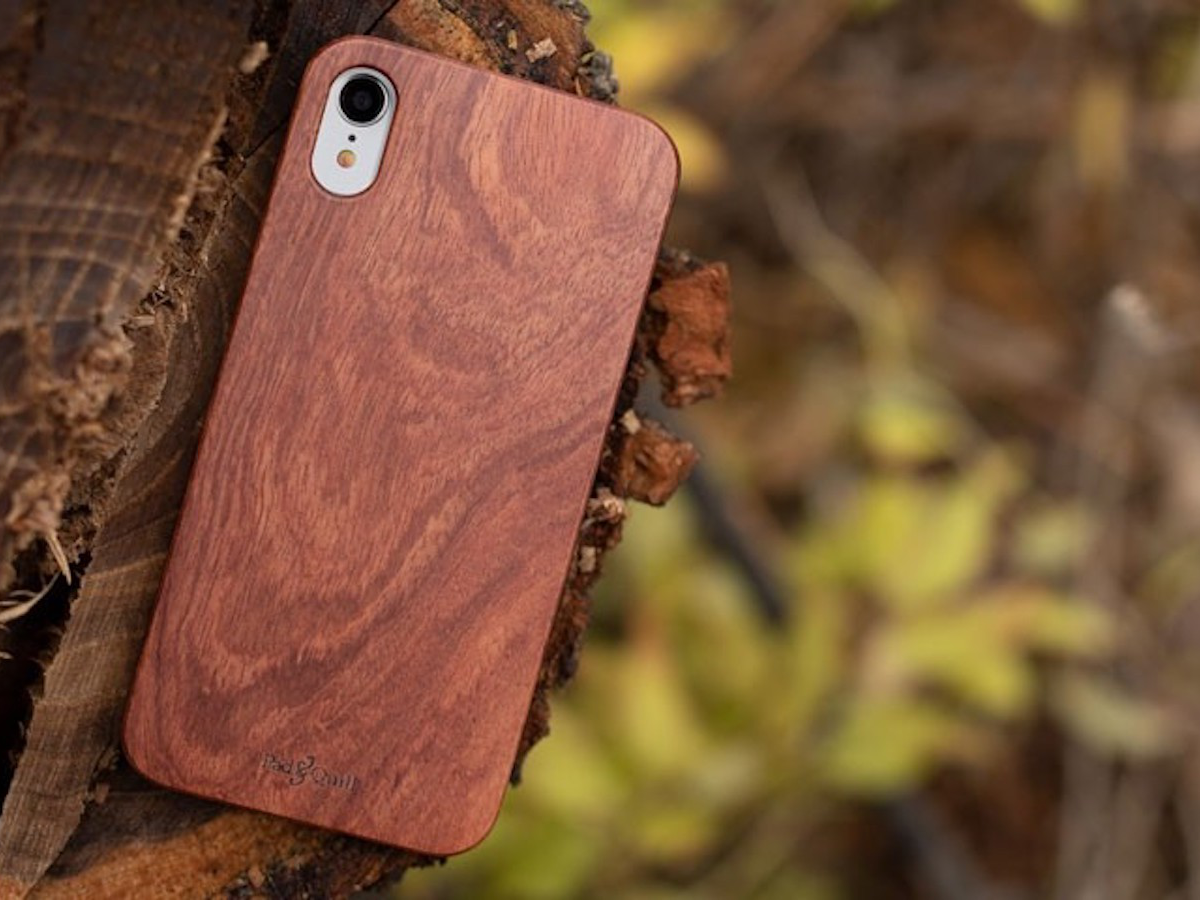 With its bright colours and sleek styling, the iPhone XR looks downright futuristic – but if you want to put a more rustic touch on Apple's latest handset, then you can do just that with Pad & Quill's wood-grain case.
Available in Rosewood and American Walnut varieties, each snap-on Timberline case has a unique pattern on the outside, yet also uses polycarbonate on the inside to ensure durability. Chances are very good that you won't find anyone else with an iPhone XR case like this.