10 of the best apps and games for your new Hudl 2
Visit the planets from your sofa, explore impossible worlds, learn French, and finger-paint like a champ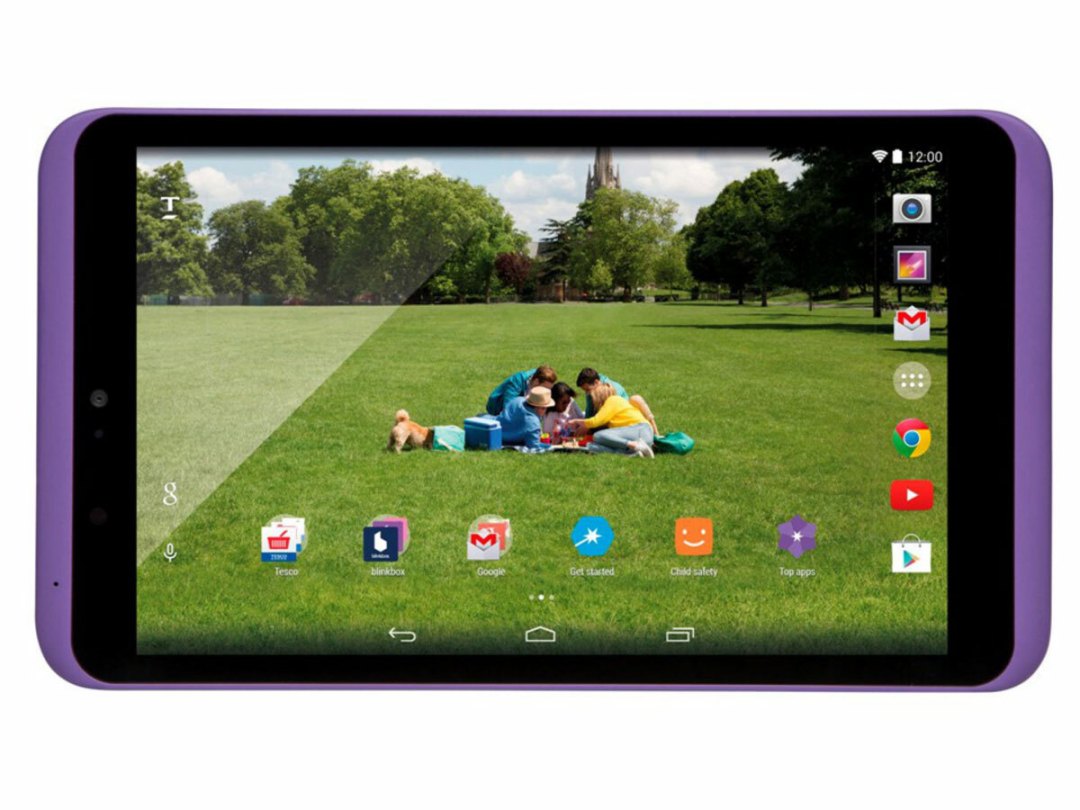 We dare say there are quite a few people now sitting there with a Tesco Hudl 2. The little tablet that could for only £129 boasts a full HD widescreen display and proves surprisingly powerful in use.
But what should you first load on to your device, once you've managed to wade past all the Tesco icons and moved beyond the usual suspects such as Facebook, Twitter and Instagram? We installed an insane number of apps and games on to our own Hudl 2 to find out.
Amazon Appstore (free)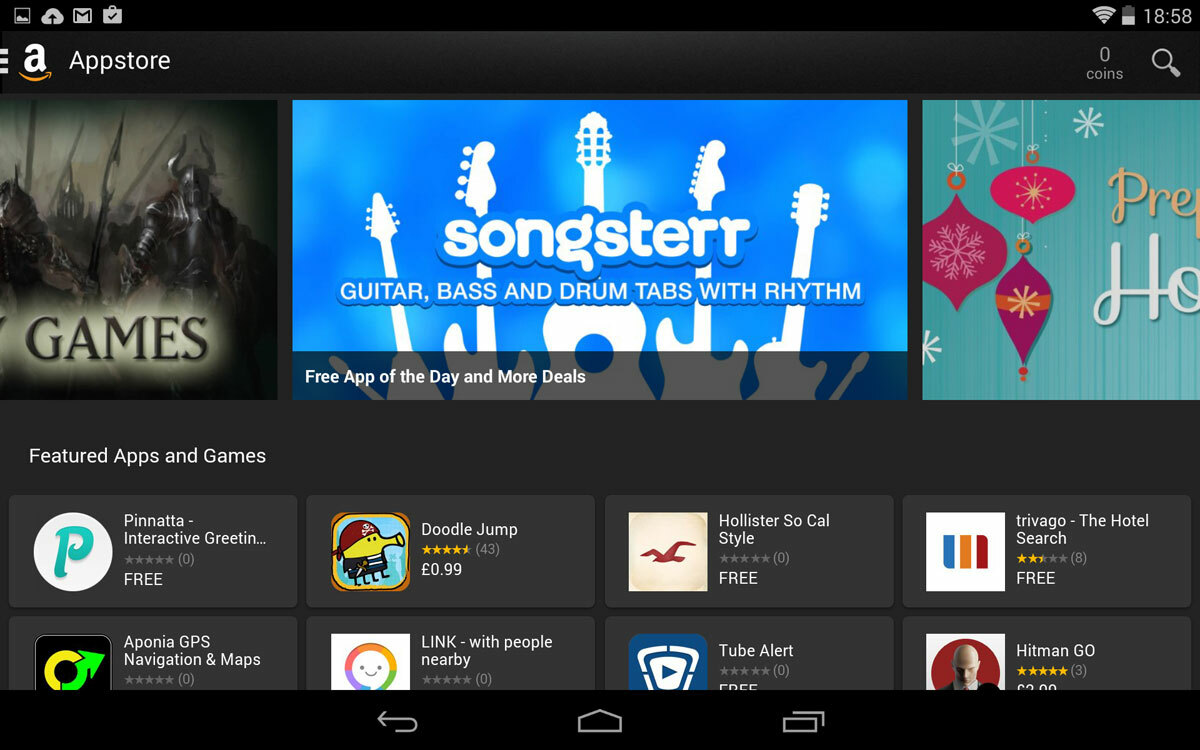 It might seem odd to install another app store on to your Hudl, but there's a good reason: Amazon has a daily free app, meaning you can get more apps and games for nowt. It also has a few (although not many) apps you can't find on Google Play.
Download Amazon Appstore (£free)
Badland (free with ads or £1.99 for ad-free/£4.99 for premium edition)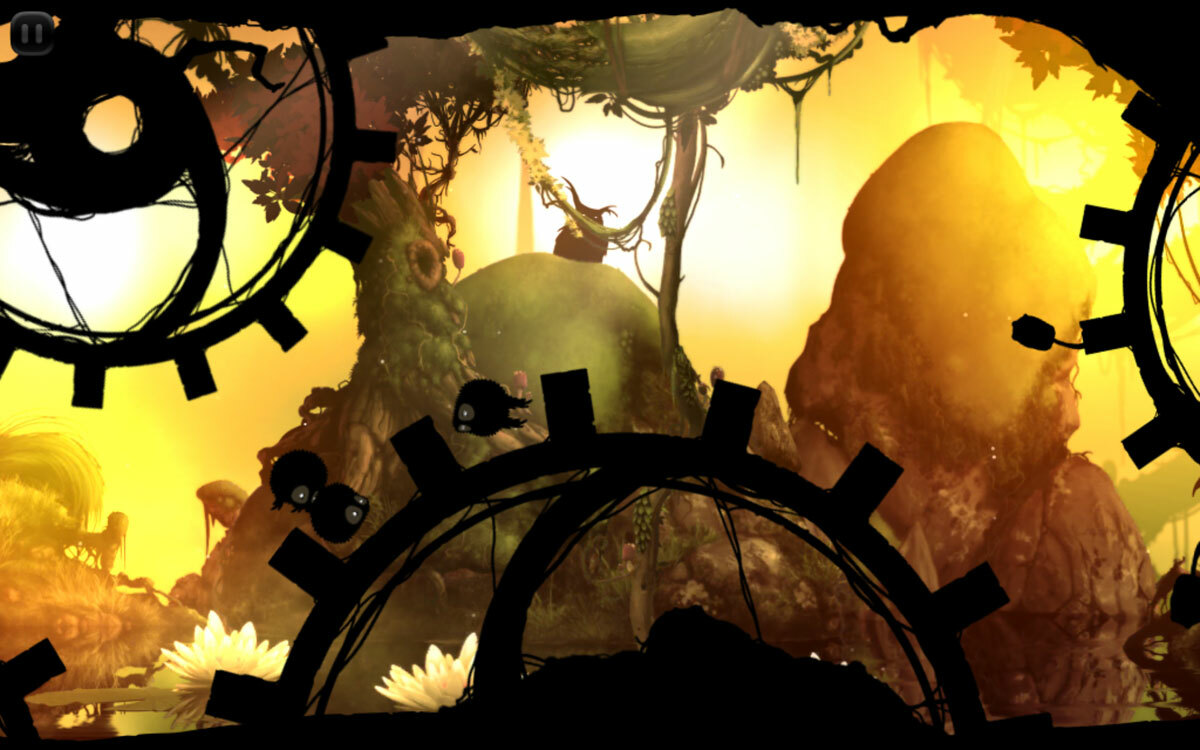 Every other 'flappy' game looks a bit rubbish compared to Badland, which finds a strange little black critter flying through deadly forests. Sawblades, rocks destined to crush anything nearby, and exploding spiked contraptions that fling anything that hits them violently through the air, appear as silhouettes atop gorgeous painted backdrops. Using just your thumb (hold to flap), you must figure out a path to the end of each stage, taking advantage of power-ups and – more frequently as the game goes on – unlimited restarts.
Download Badland (£free/£1.99/£4.99)
Duolingo (£free)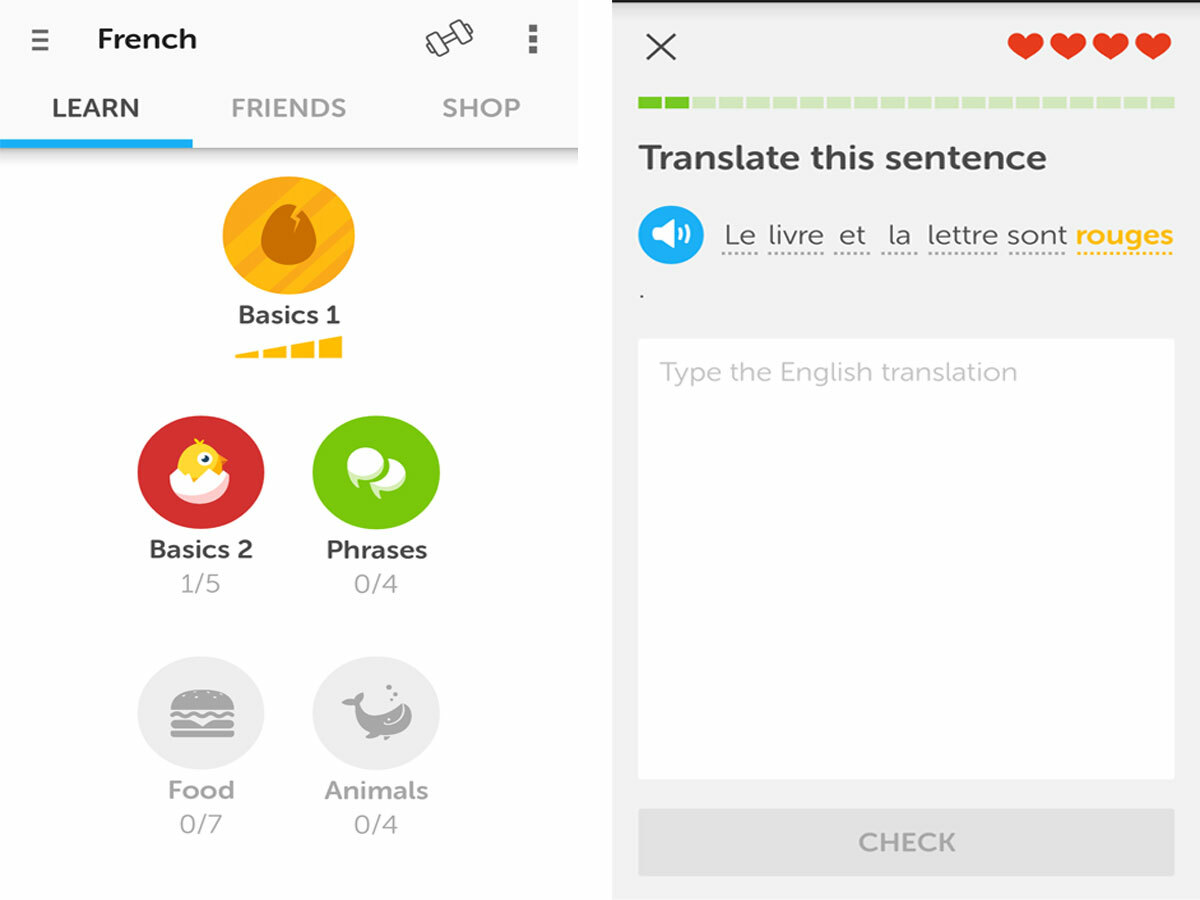 Annoyingly, we discovered it's not enough to eat loads of tapas and hope you gain fluency in Spanish by some kind of food osmosis. It actually requires study. Fortunately, Duolingo turns learning the basics of a foreign language into an entertaining and game-like experience, through bite-sized exercises, achievements, stats, and a gentle difficulty curve.
Download Duolingo (£free)
Flipboard (£free)
Flipboard bills itself as your personal magazine. All you need to do is follow some topics, and the app compiles a digital publication for you to flip through, in addition to hand-picked stories in The Daily Edition. In both portrait and landscape, it looks great on the Hudl, and there's a social aspect too, with you able to follow friends and have a quick nose at their magazines.
Download Flipboard (£free)
Movies by Flixster (£free)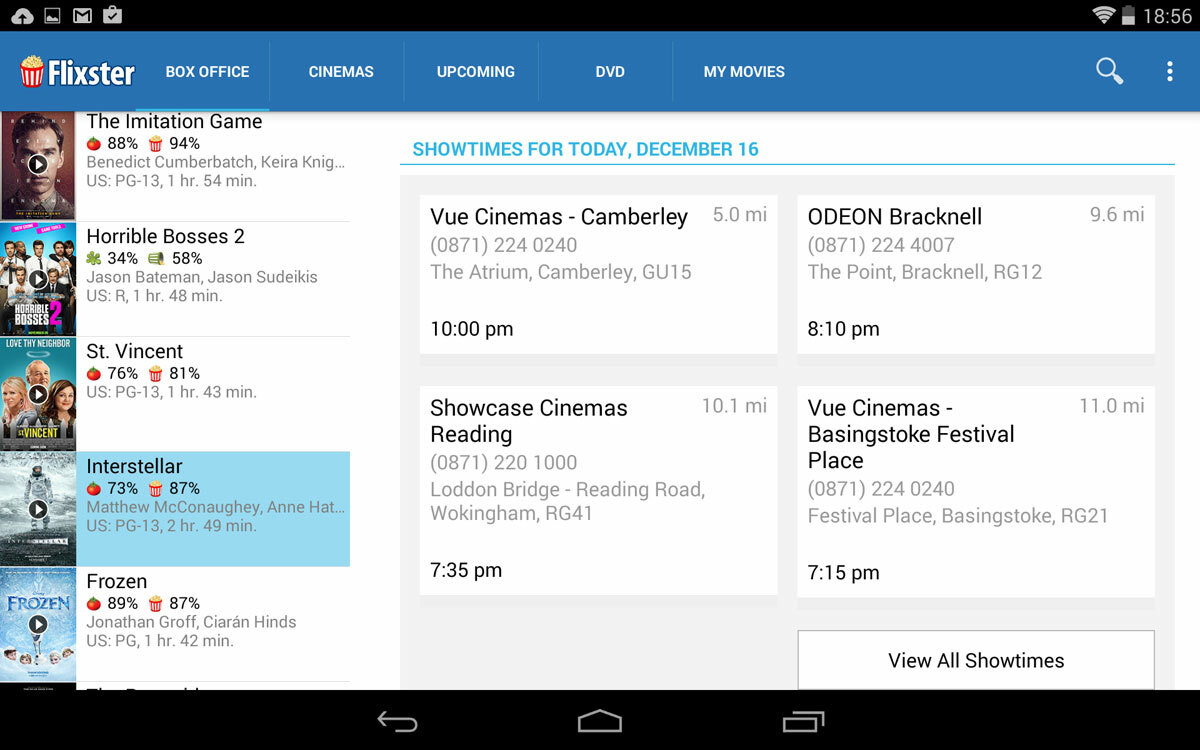 Movies is one of those apps that does one thing really well, and we love it for that. Give it your location, select a film you fancy seeing, and it'll list all relevant local cinema times; alternatively, you can select a cinema and find out everything that's on over the coming week. You can also discover whether a movie is any good or by Michael Bay by checking out its trailer, info and Rotten Tomatoes score.
Download Movies by Flixster (£free)
Monument Valley (from £2.49)
Very occasionally, a game has everyone who experiences it glued to their screen for the duration. Monument Valley is one such title; full of heart and artistry, it combines simple touch-based exploration with impossible structures. You lead silent princess Ida through Escher-like constructions, manipulating architecture to create pathways that exist only from certain angles. It's short but captivating; happily, a second chapter now exists in the shape of Forgotten Shores, a £1.49 in-app purchase.
Download Monument Valley (from £2.49)
SketchBook Express (£free)
You might have long ago abandoned finger painting as a juvenile activity, but it feels so right when armed with a Hudl. Using SketchBook Express, you can doodle away on up to three layers, making use of a decent selection of brushes, fills and symmetry tools. Images can be saved to the Gallery app or uploaded to deviantART, and at no point will you be treading paints and crayons into the carpet (unless you're doing that while using your Hudl, you weirdo).
Download SketchBook Express (£free)
Snapseed (£free)
There are loads of apps for mucking around with photos, but Snapseed's our favourite on the Hudl. Load in a photo and you can make basic corrections and crops, before delving into much more interesting effects, such as vintage filters, vignettes and tilt-shift lenses. The interface is intuitive and tactile – swipe vertically to select a parameter and horizontally to adjust its strength – ensuring that making edits is a breeze.
Download Snapseed (£free)
Solar Walk (£1.82)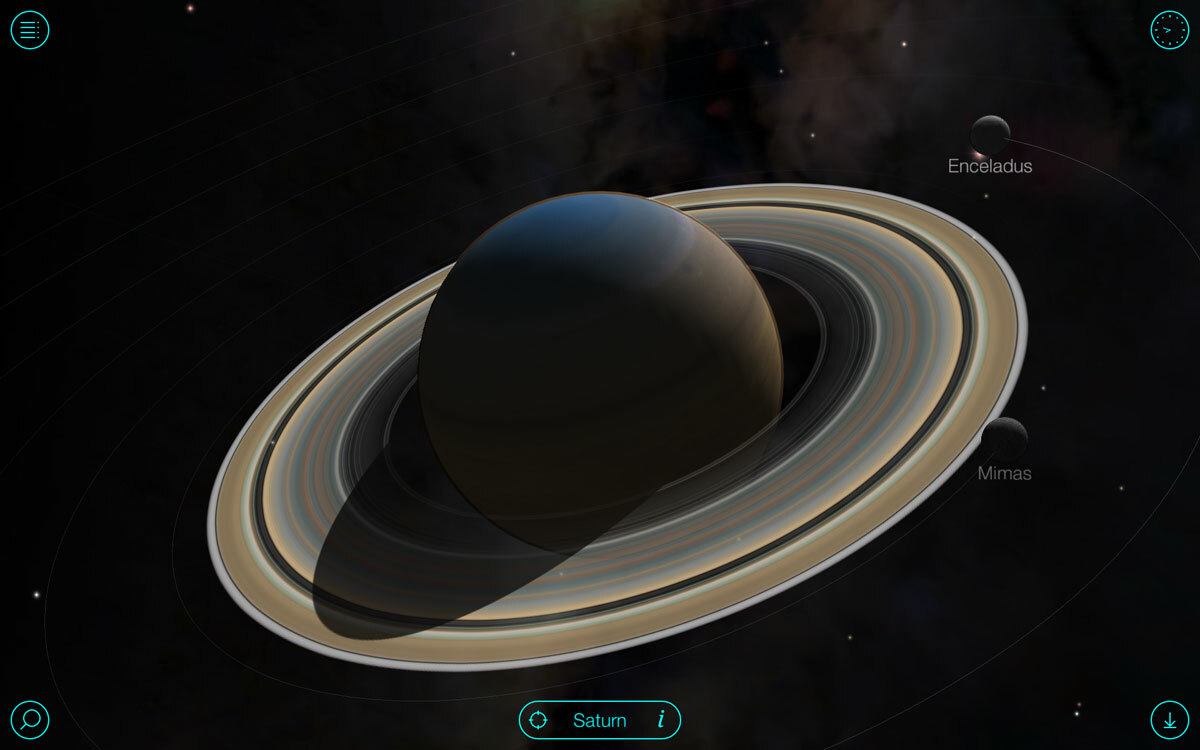 With Solar Walk, you explore the solar system from your Hudl. Each of the planets can be rotated with a flick of a finger, and extended information provides insight into what's lurking inside Neptune and how many moons Jupiter's greedily keeping to itself. In-app purchases optionally add satellite models, educational movies, and high-resolution surfaces for Earth, the moon, Mars and Venus. Lovely.
Download Solar Walk (£1.82)
Spelltower (£1.32)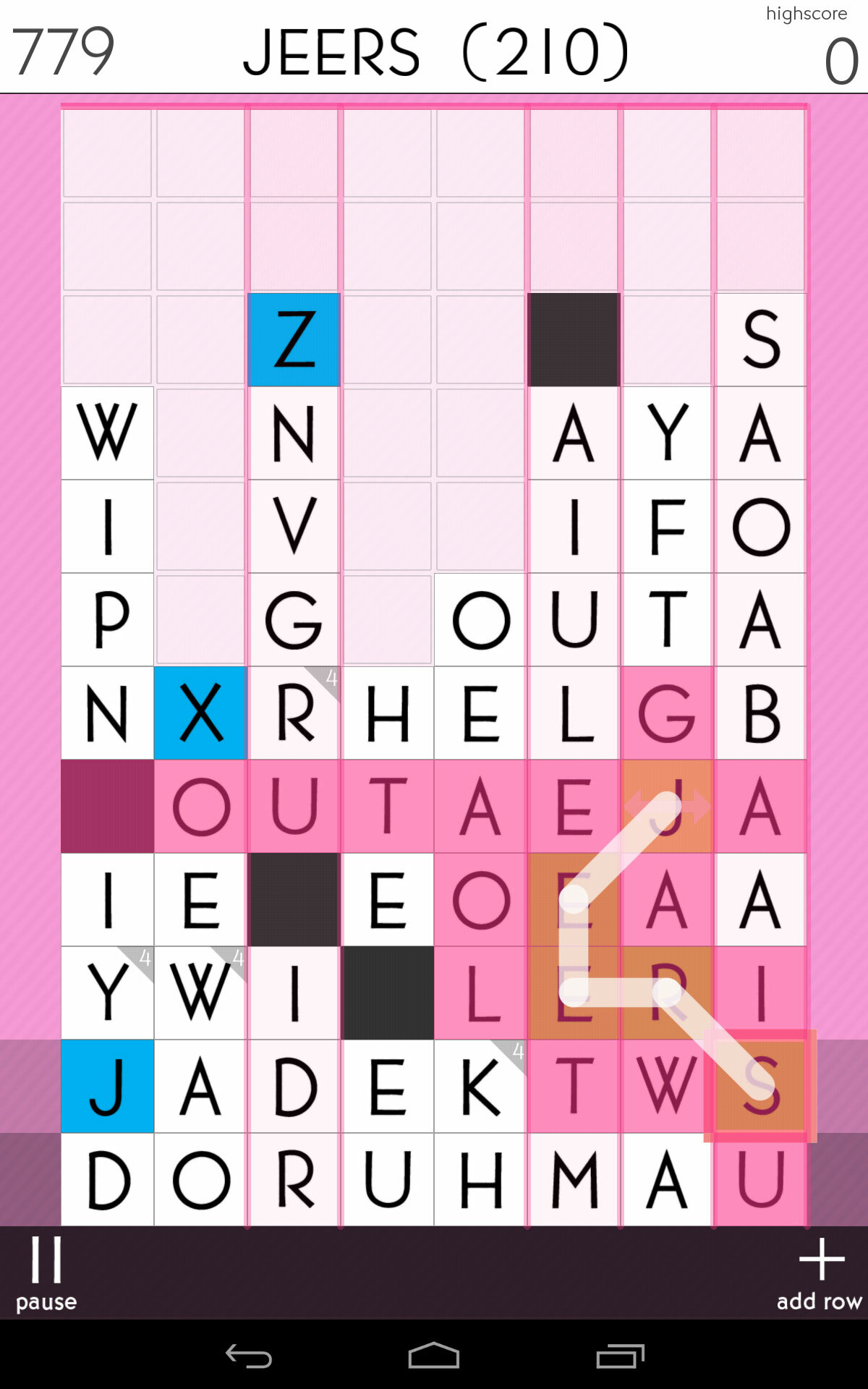 Spelltower is sneaky. At first, it's an innocent, simple word game. You get a tower of letters, and remove tiles by creating words from snake-like paths. Gravity does its thing. Rinse and repeat. But then new modes are unlocked along with more advanced challenges: rows of letters arrive after submitting a completed word; some tiles require minimum word lengths; blanks appear that must be obliterated by forming large words nearby. So whether you want a noodly word-search or ferocious Tetris/Boggle mash-up, this is the word-game for you.
Download Spelltower (£1.32)