The Stuff Gadget Awards 2022: Best smart home products of the year
'Alexa, reveal our annual picks for lighting, video doorbells and smart speakers…'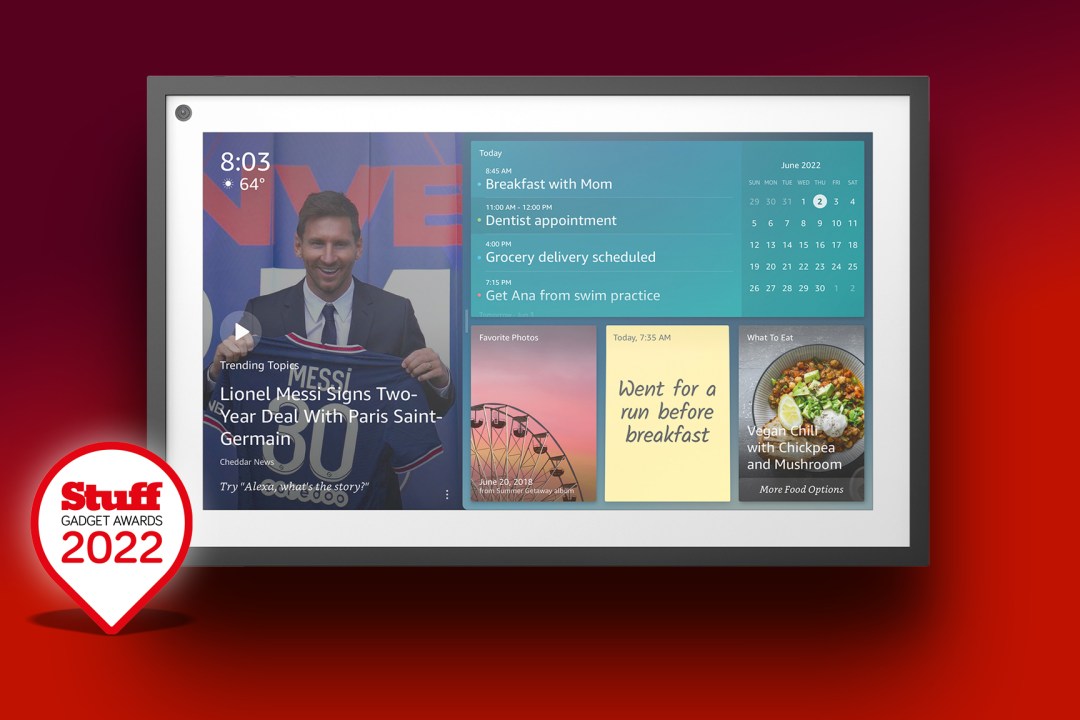 We're well and truly in the era of the connected home – even if most of us still don't want or need a Wi-Fi-equipped fridge, smart dishwasher or robot butler, we can clearly see the appeal of voice-activated speakers, video doorbells and customisable lighting.
And those, incidentally, are the three categories of smart home products we're giving Stuff Gadget Awards to in 2022. These things are small, effective, affordable and slot into your life very easily, and once they're there you'll wonder how you managed without them.
Smart lighting product of the year: Nanoleaf Lines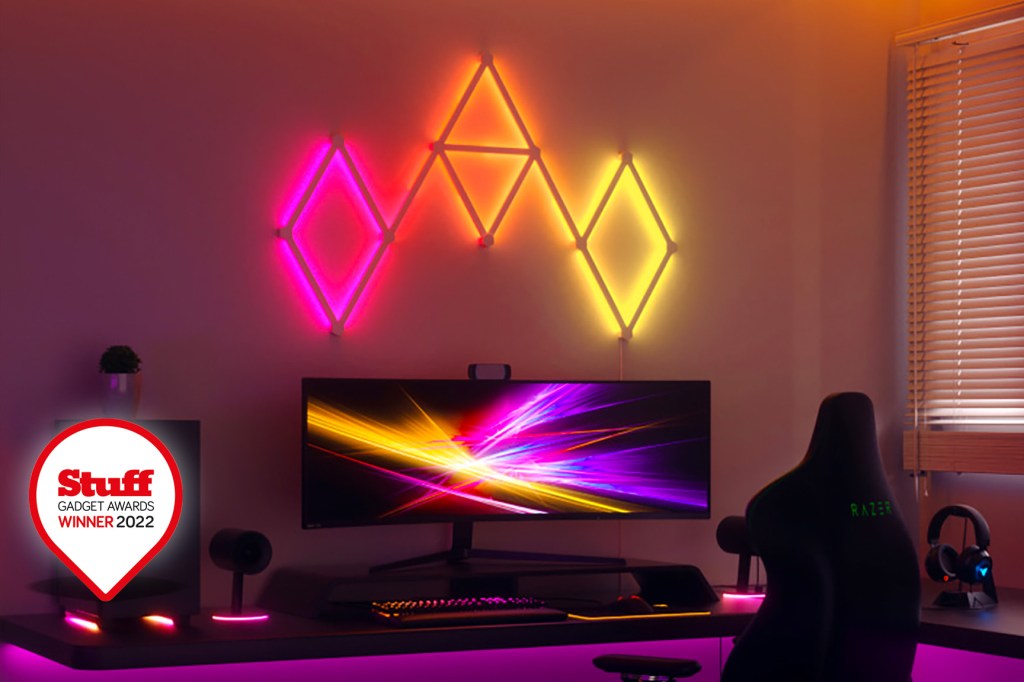 This modular wall-lighting kit consists of a series of stripes and nodes, allowing you to arrange it in a shape of your choosing. Lightweight enough to be mounted on ceilings as well as walls, the RGB-powered strips illuminate the negative space around them, with you always in control of the colour, brightness and patterns via the Lines app. They can even be made to match the colours on your PC screen for an Ambilight-esque gaming setup, or pulse along with the rhythm of any music playing.
Highly commended: Govee Immersion Kit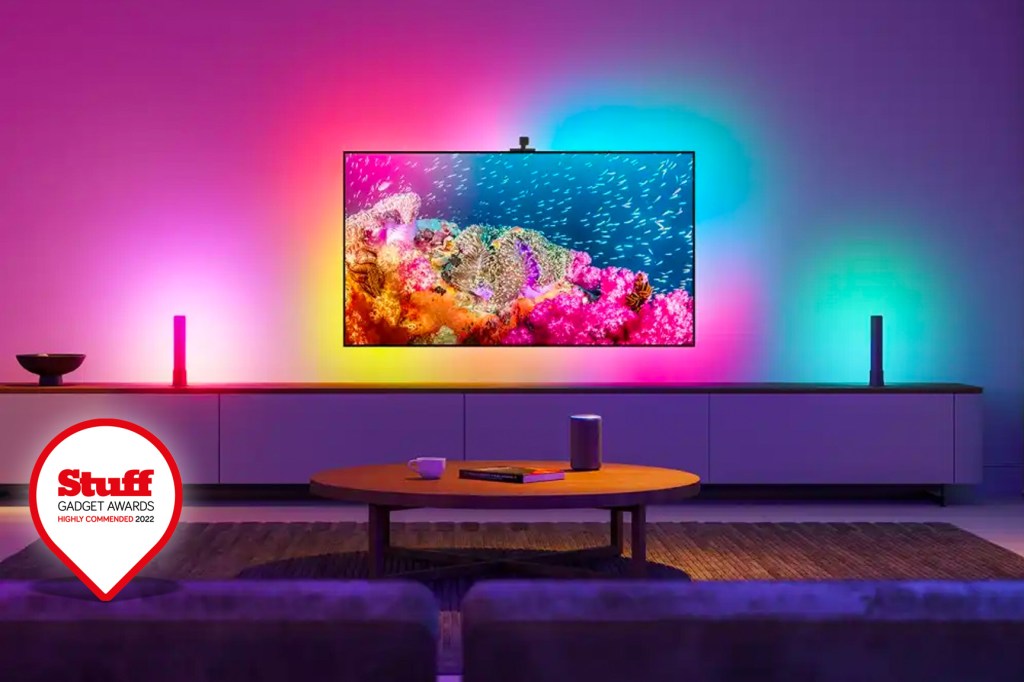 Speaking of Ambilight, our runner-up apes the Philips TV tech by allowing you to deck out the back of your screen with an LED strip and two light bars. Meanwhile, a cleverly positioned camera captures what's on screen, allowing the lights to shine with the same colours and intensity. Clever stuff indeed.
Also shortlisted: Sengled Smart Health-Monitoring Light
A smart bulb with a neat side line in heart rate, body temperature and sleep tracking, this bright bit of tech is well worth a mention.
Smart security product of the year: Nest Doorbell (Battery)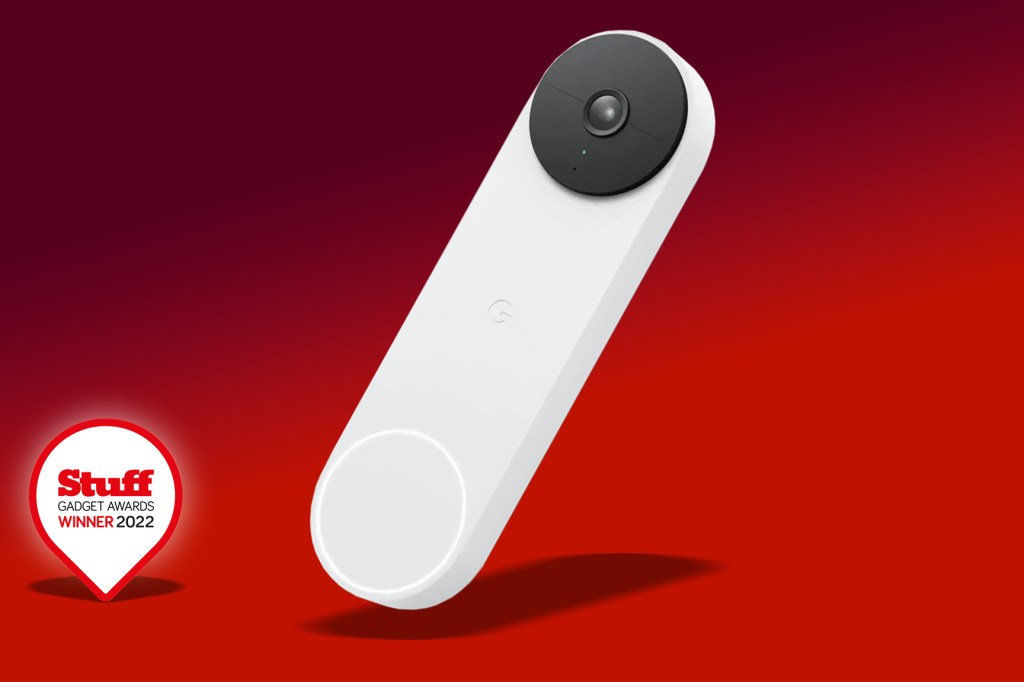 While it's not the cheapest video doorbell, or blessed with the sharpest image quality, the Nest can't be beaten when it comes to functionality. Assuming you have a Google account and use the company's services, it slots (or should that be 'Nestles') into everything with consummate ease, sending you automated alerts and detecting people and packages in its field of vision. A £5 monthly Nest Aware subscription is handy but not an absolute necessity, as the cam will store three hours of video without it.
Highly commended: Eufy Video Doorbell 2K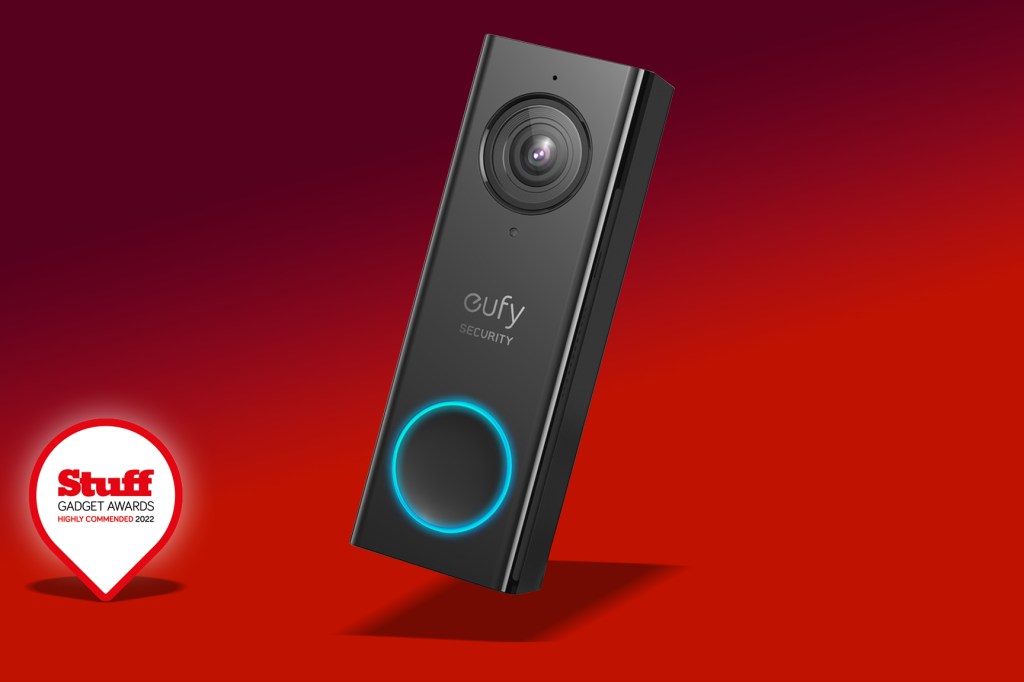 The big plus points here? There are zero monthly fees to pay (just £175 up front) and a high-quality 2560 x 1920 Sony image sensor supplies a sharper video feed than you'd find on most video doorbells. The downside? Because the Eufy Video Doorbell 2K doesn't offer cloud uploads it does need to be paired with a base station (thankfully included) for local video storage. A viable alternative to the Nest for subscription-dodgers.
Also shortlisted: Blink Video Doorbell, Ring Intercom
We were also impressed by the way the Ring Intercom brings the video doorbell experience to apartment-dwellers, while Amazon's other video doorbell brand Blink served up a cracking AA battery-powered entry-level model.
Smart speaker of the year: Amazon Echo Show 15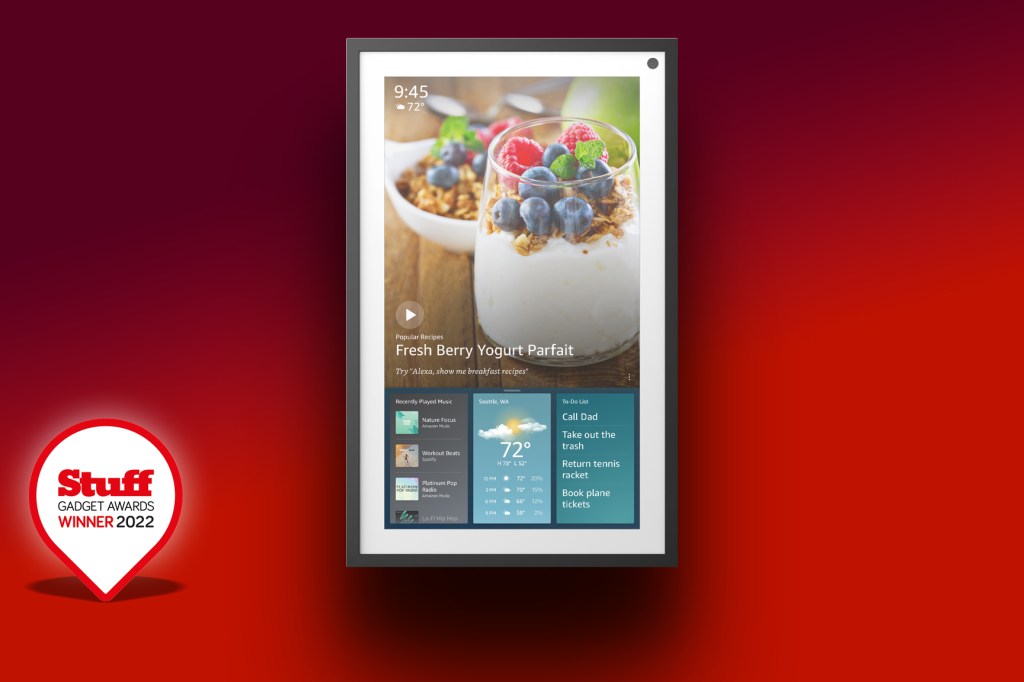 The supersized Show could have been an ugly white elephant of a gadget, but its fantastic 15.6in touchscreen works slickly in conjunction with Alexa voice control and a host of widgets to offer something different from we've seen in Amazon's previous smart speakers. It's perfect for kitchen and family rooms, and makes for a cracking digital photo frame when not in use.
Highly commended: Meta Portal Plus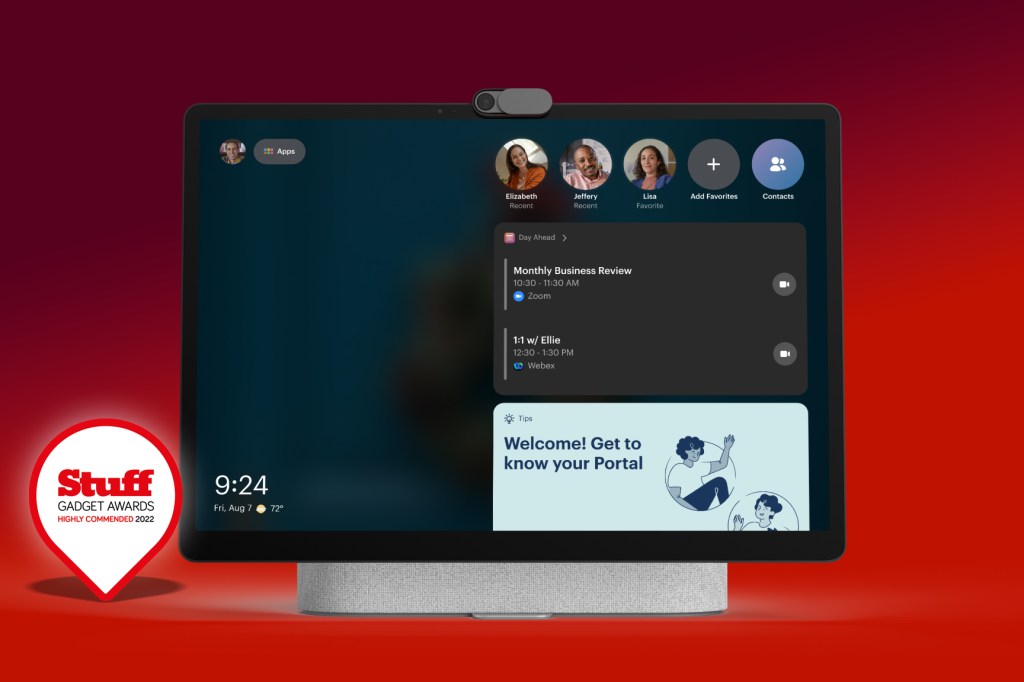 A more video call-focussed smart display than the Echo Show 15, the Portal works natively with Messenger, WhatsApp and Zoom, and its 12MP camera, 1440p 14in screen and four-mic setup make calls and meetings technically impressive. The 30W speaker setup doesn't sound half bad either while having Alexa built-in makes things easy to use hands-free.
Also shortlisted: Amazon Echo Dot
We're also fans of Amazon's spherical smart speaker, now on its 5th generation: it's cheap, compact and surprisingly powerful sound quality-wise.
About The Stuff Gadget Awards
The Stuff Gadget Awards are where we reward the best tech we've seen during the year with gongs that celebrate their status as the cream of the gadgety crop. Read more about The Stuff Gadget awards.