Win! a Naim wireless speaker & AudioTechnica headphones with Mechanic: Resurrection
Fancy winning some free audio gear? Of course you do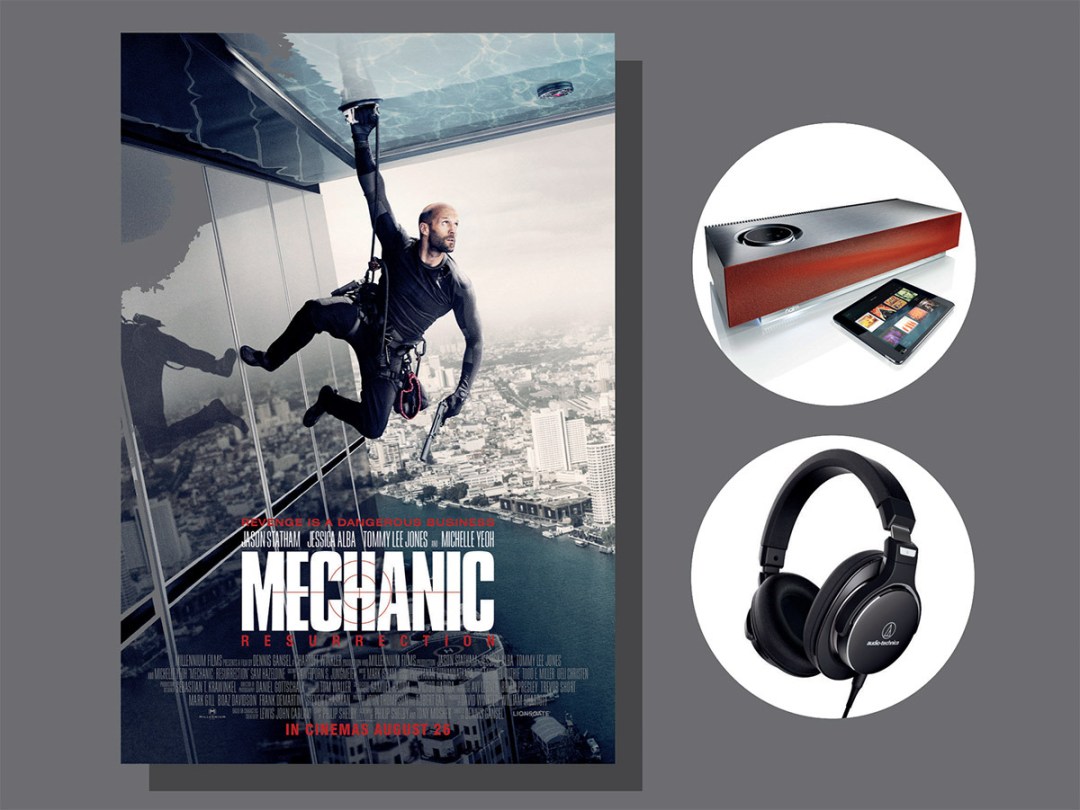 They call him the Mechanic, but don't go tapping Arthur Bishop on the shoulder to ask for a full service on a three-door Yaris. In fact, this probably isn't a good time to bother him about anything.
In Mechanic:Resurrection,Jason Statham's hired killer thinks he's put his past behind him… but when his most formidable foe kidnaps the love of his life (Jessica Alba), he's forced to travel the globe to complete impossible assassinations and do what he does best: make them look like accidents.
It's in cinemas 26 August. So, aptly enough,we're giving away some 'killer' hi-fi gear. The NaimMu-so Qb (£895) is one of our fave wireless speakers, now with Tidal support and full multi-room capability, while the Audio-Technica ATH-MSR7NC headphones (£249) combine silky audio performance with active noise-cancelling.
One winner scoops both prizes, and a runner-up gets the headphones. For a chance to win, just click here. Good luck!
Visit naimaudio.com