Stuff's guide to the best kit to record a podcast
If you want your podcast to sound professional, you'll need a proper audio setup. Here's how to stand out and sound amazing with the very best microphones, headphones and studio equipment.
While it's perfectly possible to record your podcast with little more than a smartphone, the end result is unlikely to impress potential subscribers. Your bantz may rival Oscar Wilde for wit and intelligence, but if you sound like you're sat inside a skip that's tumbling down a hill, people are going to stop listening mere seconds after hitting play.
By spending a little cash on the following bits of tech, you can upgrade your podcast and grow your audience faster.
Best microphones for podcasting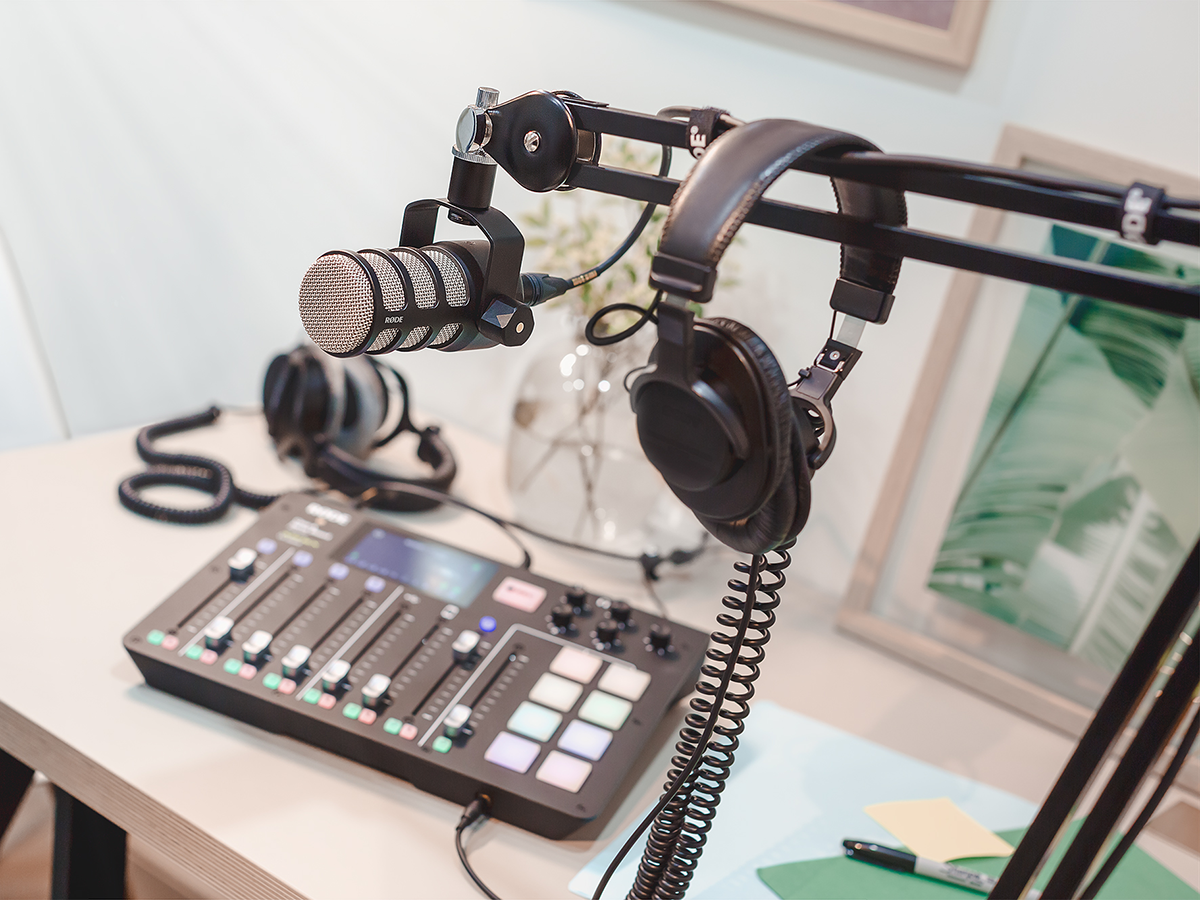 If you're podcasting solo, then your best option is something like the RØDE NT-USB Mini (£99). This studio-quality mic simply plugs into a spare USB port on your computer and in seconds is ready to record your dulcet tones. Audio capture is warm and clear, while the cardioid pickup pattern means noisy neighbours are ignored.
The NT-USB Mini comes with a magnetic detachable desk mount, but for true convenience we recommend grabbing the RØDE PSA-1 Studio Boom Arm. Bung your microphone on the end and you'll have the freedom to sit, stand or recline while you record.
If you're recording on the go, then RØDE's SC6-L Interview Kit (£195) works with the free RØDE Reporter app for capturing content in lossless quality, and is optimised for two person interviews with an iPad or iPhone. The SC6-L breakout box includes a pair of tie-clip-style lavalier mics, which plug straight into the box for simultaneous recording, while a Lightning port makes it easy to connect your Apple device so it's immediately ready to edit and upload. Like the NT-USB Mini, you can plug in a pair of headphones for real-time monitoring, while that kevlar-reinforced cabling will withstand some serious punishment. This option is particularly great if you're interviewing guests outside of your home.
Last up, if you're hoping to build a proper studio for yourself and guests, have a gander at the RØDECaster Pro (£619). This mighty all-in-one device allows you to connect up to four high-quality studio mics and headphones all at once, plus it automatically polishes your audio (and includes shortcut buttons for the obligatory jingles and sound effects). You can record direct to a microSD card, or save your chat to a computer in real time. Try hooking up RØDE's PodMics (£109 each), with the PSA-1 desk mount (£89) for ease of use.
Best headphones for podcasting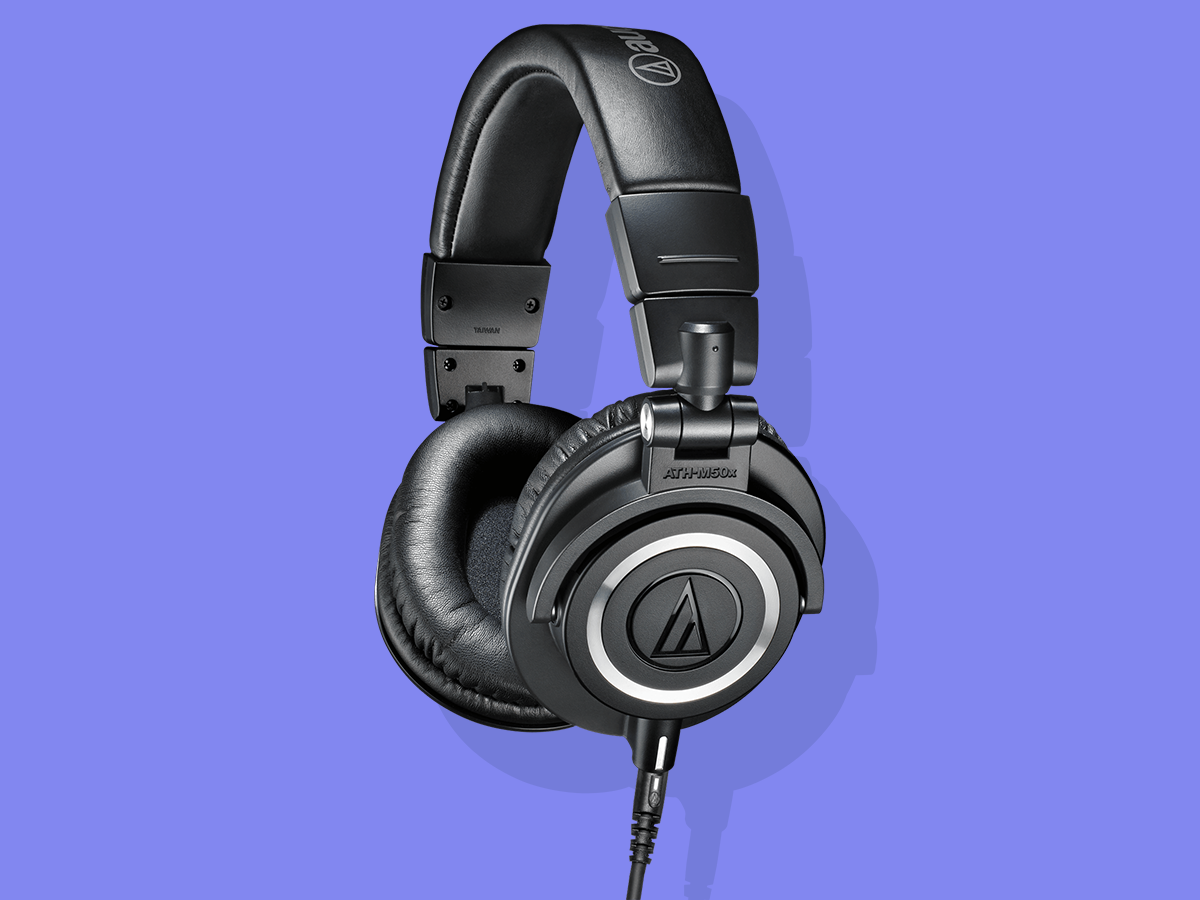 Headphones can be plugged straight into the NT-USB Mini mic and are another essential tool for the intrepid podcaster, as they allow you to monitor audio in real time. You'll want a closed cup pair, so there's no audio bleed – otherwise you might get echo on the recording.
With a budget under £100, we recommend the Sennheiser HD 280 Pro (£87). The generous padding means your ears won't fatigue, even if your podcast is an epic multi-hour affair, while external noise is also drowned out. Audio quality is strong, plus the HD 280 Pro can fold up nice and compact when not in use.
For a bit of extra cash you can grab the Audio Technica ATH-M50x (£109). Professional sound engineers give this pair plenty of kudos, and it's easy to see (or rather, hear) why. Those 45mm drivers produce impeccable sound across the entire range, for a crisp and clear finish.
Don't sleep on the Beyerdynamic DT 770 PRO (£125) either. They're a bit more expensive but produce incredibly natural and detailed sound, so you'll immediately pick up on any audio issues that need attention. Plus those velour earpads are like a big warm hug for your ears.
Best studio setup for podcasting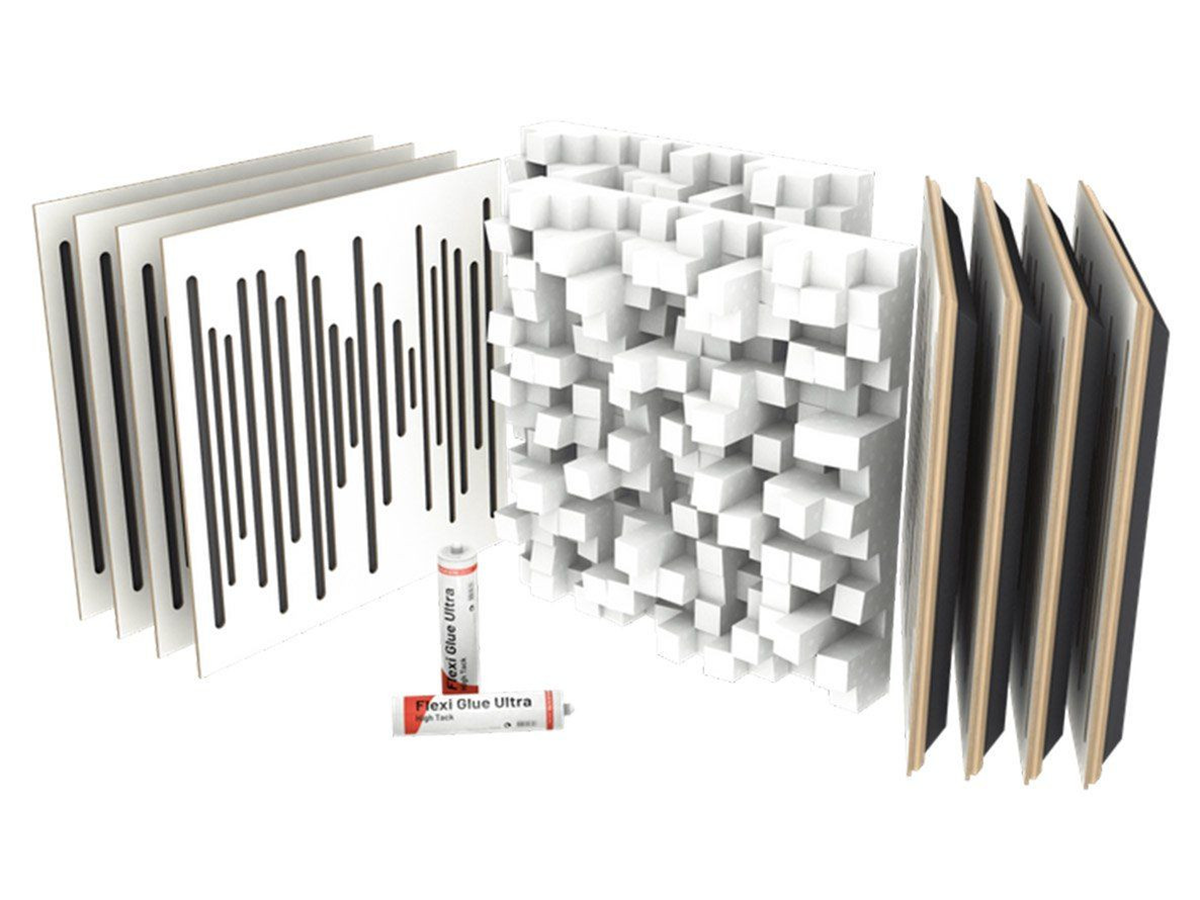 Now that you have your mic and headphones sorted, you'll also need to think about the acoustics in your studio.
Bare walls and confined spaces mean you could have issues with echo. The best way to deal with this is to treat the space with some proper noise absorption. One of the more stylish options is the Vicoustic VicStudio Box, which looks more like funky modern art than acoustic treatment. You get everything you need, including glue, in the kit.
Alternatively if you're on a budget, check out the Pro-coustix Ultraflex Wedge tiles (£33 for 24), which aren't as visually appealing but do the job perfectly.