Content creator guide: 5 reasons to upgrade your kit, now!
Now's a superb time to think about buying second-hand to get your hands on some new photo or video goodies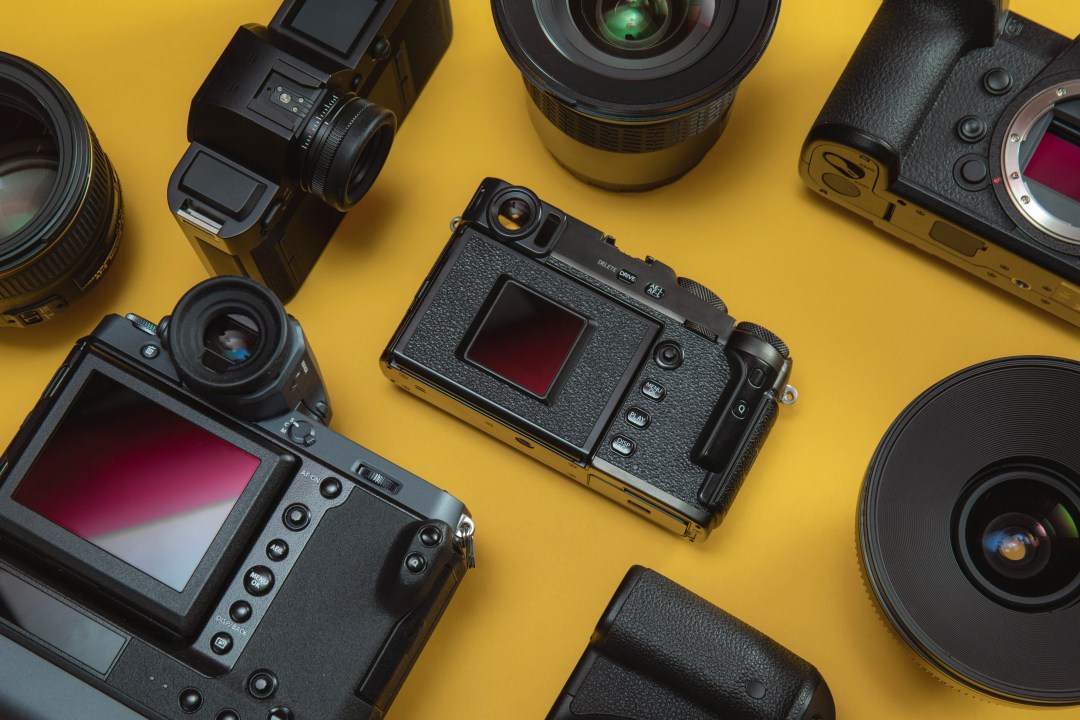 Stuck in a rut with your current camera gear? Worried about the price of splashing out on brand new kit?
Now's a superb time to think about buying second-hand to get your hands on some new photo or video goodies. With MPB, it's not only the fantastic savings that make buying second-hand the sensible option – here's a bunch of excellent reasons why it makes so much sense.
1. Offset your costs
MPB not only sells great gear, it'll also buy it from you, too. Recent research suggests that the average person has almost £300 worth of unused camera tech lying around – you could have even more hidden away in your cupboards. Why not trade it in and put the funds towards your next purchase to save even more money. When you sell your kit to MPB, there's no hidden fees such as you might find with large selling and auction sites – the price you see is the price you get.
2. Help the environment
We all want to do our bit to be eco-friendly, and getting unused kit back into circulation is a great way to do that. Rachel Thompson, Head of Sustainability at MPB says, "When you sell used kit, you're really hitting that sustainability triple home run: making some money, doing good for the planet and enabling another person to access affordable kit."
The green credentials don't end there either – every year, MPB buys, sells and trades over 300,000 items of used kit, helping to keep all that gear in use and out of waste sites. MPB also uses plastic-free packaging, and sends zero in-bound waste to landfill. They also work with courier partners who are heavily investing in electric vehicles and sustainable biofuels, while MPB's tech platform is cloud-based and runs on 100% renewable electricity.
3. Save money with confidence
You'd be forgiven for thinking that buying used equipment comes with the risk it might not work as well as brand-new stuff. We've all heard horror stories of dodgy goods being sold via online marketplaces.
The good news is that, despite the average used price being around a third cheaper than brand new, each product is thoroughly checked by the team at MPB to ensure perfect performance. You also get a warranty when buying for complete confidence.
With five different condition ratings for all of its gear, you can pick something which matches your budget, all while knowing you're getting something which will definitely work as it should.
4. Using MPB is risk-free and secure
MPB is trusted by more than 250,000 customers around the world, with a five-star rating on Trustpilot. There's good reasons for that. With free instant online valuation of your kit, you won't be kept hanging around to find out how much your gear is worth.
Postage isn't something you need to worry about either – free doorstep pickup is included with every trade. Each pick-up service is fully insured and tracked for 100% peace of mind.
Super-fast payments will be made directly to your bank account, but if you change your mind at any point before then, it's extra easy to get your stuff back – one less worry to think about.
5. Move forward in your camera journey – and help others too
Buying used doesn't mean you're getting out-of-date technology. Cameras are built to last and even older models have plenty to offer. Plenty of photographers – from beginners, all the way up to seasoned pros use previous generation models and enjoy great results, so there's no reason why you can't too.
If you haven't upgraded in a while, second-hand kit is likely to still be a decent step-up for you, and, you can save a huge amount if you don't actually need some of the super-advanced features you might find in the latest (and most expensive) tech. It's also a great way for beginners to pick up their first camera and start their creative journey.
Selling your unwanted kit also helps other photographers and content creators get into the game too, making products more affordable for more people.