YotaPhone review
Two screens on one phone, the YotaPhone is a geek pioneer's dream come true, even if it is a bit rough around the edges [UPDATE: now with video]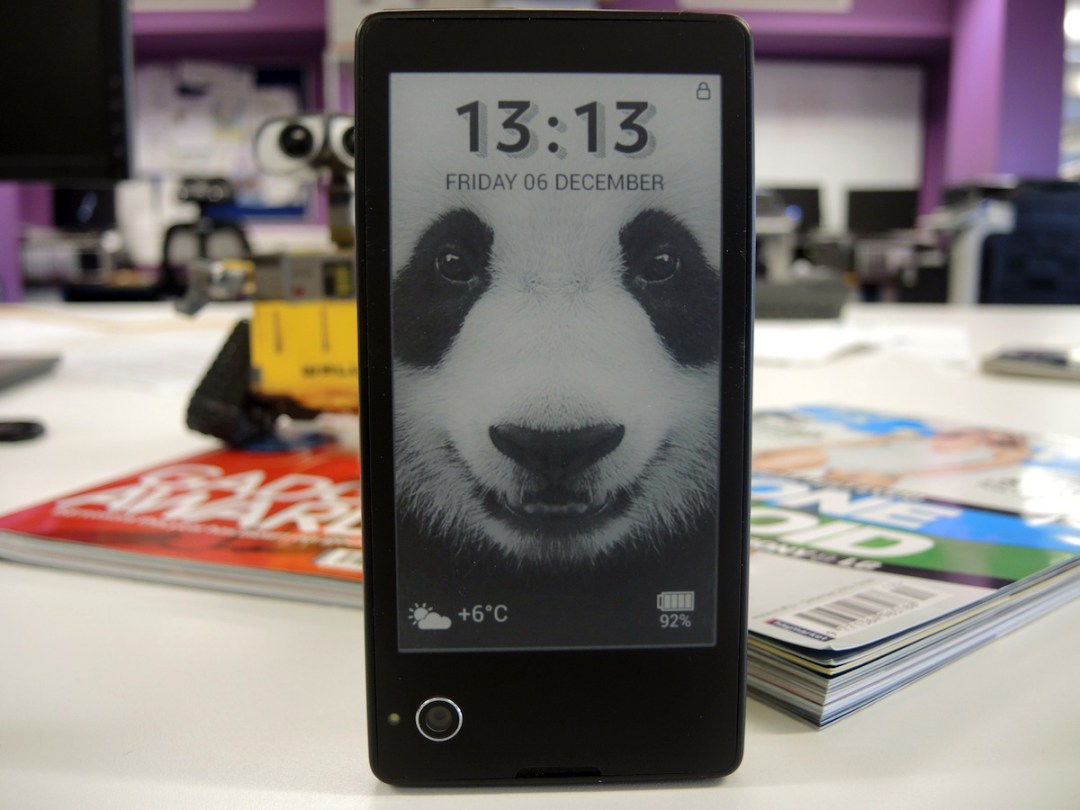 In the vast and ever-growing ocean of Android smartphones, it's all too easy for devices to get lost in the stormy sea of competition, which is why we like to see manufacturers try something a little different.
The LG G2 turns heads with its rear buttons, the HTC One attracted looks of admiration for its stunning build, and the Nokia Lumia 1020's colourful polycarbonate shell makes it stand out from the horde of black and white Android smartphones.
The Russian-designed YotaPhone trounces all these attempts by arriving to the Android party with two displays – an LCD on its front face and an e-ink display on its rear.
It's wacky, it's unique, and it's certainly piqued our interest. But is it anything more than a flittering curiosity? Let's find out…
Not exactly a looker
Let's get this out of the way – the YotaPhone isn't going to win any smartphone beauty pageants.
It's a little on the heavy side, 10mm thick and looks unassuming if you're feeling charitable and downright weird if you're not.
It looks normal enough from the front, minus the huge top and bottom bezels (more on that later) and its sides taper to a narrower point towards the top of the phone, presumably in an effort to make it feel thinner in the hands. In reality though, it just looks… odd.
The e-ink screen on the back blends in smoothly enough, though, but the bottom-left placement of the camera is just plain weird. We can only assume that the camera module wouldn't fit above the e-ink screen in a more traditional position, as that would leave less room for the touch-sensitive area beneath the display – a feature that's also present on the front of the device, hence the huge bottom bezel.
The plastic body of the YotaPhone feels solid enough, but there's little to love about the power button, which consists of a removable plastic strip that hides the micro-SIM slot. It's quite possibly the cheapest button we've ever felt, is far too springy and just offends our fingers in ways never before thought possible.
Overall the YotaPhone is an embodiment of no-nonsense function over form, and we can't really blame it. It has got to fit in two separate screens after all, a challenge that no other smartphone manufacturer has even taken on.
Besides, there's a certain geeky charm to the YotaPhone. It's not wearing the prettiest dress at the prom, but its got two freaking screens, damn it, and it faintly echoes the same feelings we felt when we held our first colour smartphone.
This is a geek pioneer's phone and make no mistake.
A respectable "normal" screen
The YotaPhone's front-facing 4.3in 720p LCD display is no pixel-packing marvel, but neither is it a disgrace.
You won't notice the pixels unless you really want to, and it's pleasantly bright, with decent viewing angles and colours that aren't oversaturated.
While its whites are pretty decent, its blacks are nowhere near as deep as those found on the Galaxy Note 3's AMOLED or LG G2's IPS LCD.
But what about the other screen?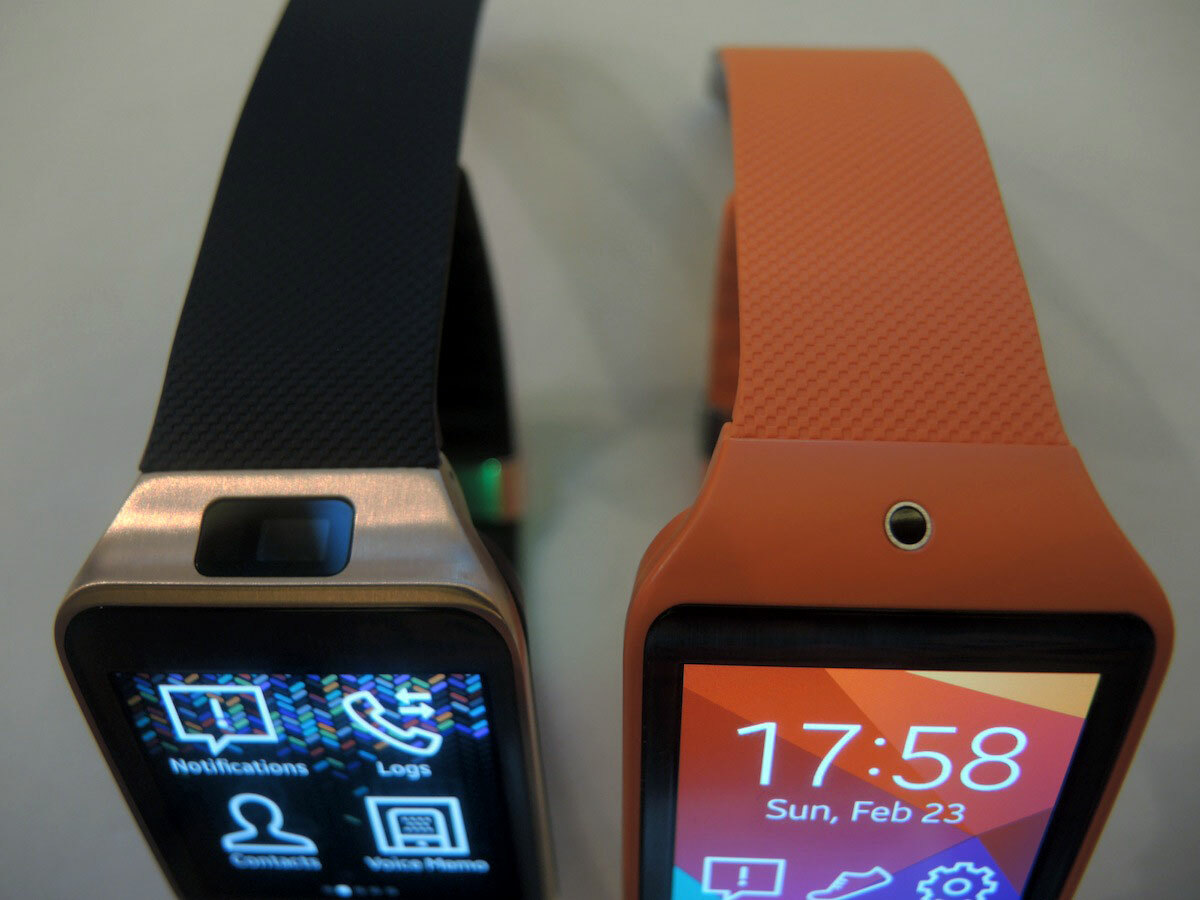 We're glad you asked.
The YotaPhone's 4.3in e-ink display has a passable 360×640 resolution, offering 171ppi. This pales in comparison to the Kindle Papwerwhite's excellent 212ppi display and our eyes find text on the YotaPhone's e-ink screen to be a little blurry at times, which is disappointing.
The e-ink screen isn't a touchscreen, either. Instead, a touch-sensitive area beneath it is used for navigation, with a double-tap used to lock and unlock a special live wallpaper screen that refreshes weather, battery life and the clock in real time.
This screen is one of few 'live' pages that can be viewed on the YotaPhone's e-ink display.
You can't navigate Android on it, play games or use apps, but then again, thanks to e-ink's low refresh rates, you really wouldn't want to do those things anyway, unless you're a masochist.
Instead, the e-ink screen is intended to supplement the main LCD display, and slipping it out of your pocket to check the time and remaining battery without having to turn on the main screen is a nerdy pleasure.
A two-fingered swipe from above the LCD screen towards the bottom-front bezel pastes a screenshot onto the e-ink display – you can use that for things such as shopping lists or maps, to save a little extra juice by keeping the power-sapping LCD display off.
E-ink apps
The YotaPhone comes pre-loaded with a number of 'Put2Back' applications designed to make use of the e-ink display.
The best one is the Wallpaper app, which lets you choose from a selection of quality wallpapers (you can of course add your own), before throwing in a decent collection of customisable widgets, including clocks, weather and battery information.
The second most useful app is Bookmate, which lets you read e-books on the e-ink display, turning the pages with swipes in the gesture area beneath the screen.
Sadly the gestures are hit and miss a lot of the time, and you'll find yourself having to swipe a few times in order to turn pages. It's a real shame, as reading e-books should be the most useful way to utilise an e-ink display on your smartphone.
Notepad and Organiser are pretty self-explanatory, the former allowing you to pin notes to the e-ink display, and the latter serving up a handy list of events and appointments that you've got during the current day.
This is when the e-ink display comes into its own, and we found it rather useful to check up on meetings with a quick glance, without having to press any buttons to turn the screen on.
You're only really saving half a second, of course, but it's nice to have the information just there without having that extra step.
Lastly, InternetHub displays Twitter, Facebook and RSS feeds on the rear e-ink display in almost-realtime. Again, though, it's let down by the very poor swiping recognition, and we found our unregistered swipes to be increasingly frustrating.
Camera – not as good as the numbers suggest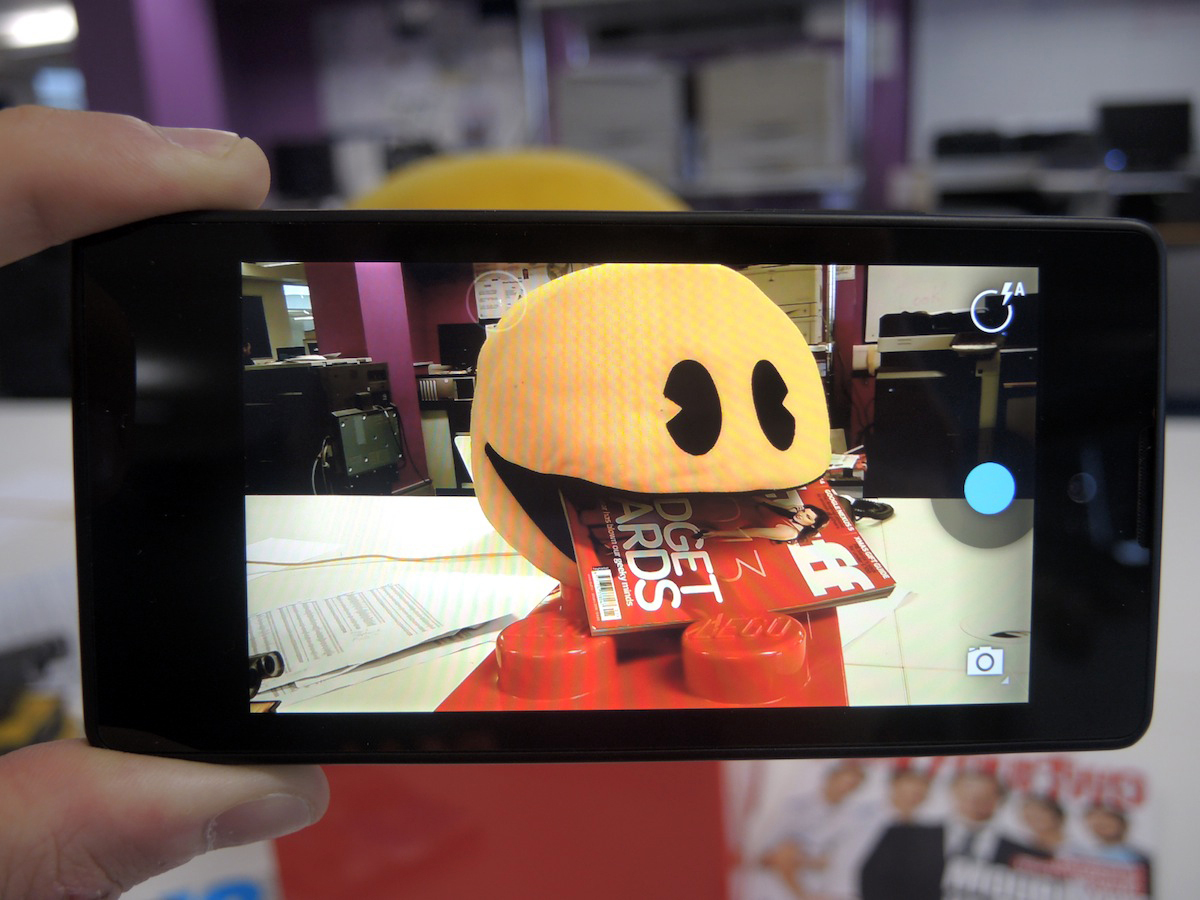 Despite the 13 megapixels on offer, the YotaPhone's snaps aren't particularly impressive and they can't begin to come close to the detail offered by other devices such as the iPhone 5s, LG G2 and Samsung Galaxy Note 3.
Low-light shots also serve up quite a bit of noise and muted colours, and occasionally the camera freezes for half a second between shots.
The odd position of the lens itself can also get annoying as your finger frequently drifts over the lens and ruins your shot.
Fast enough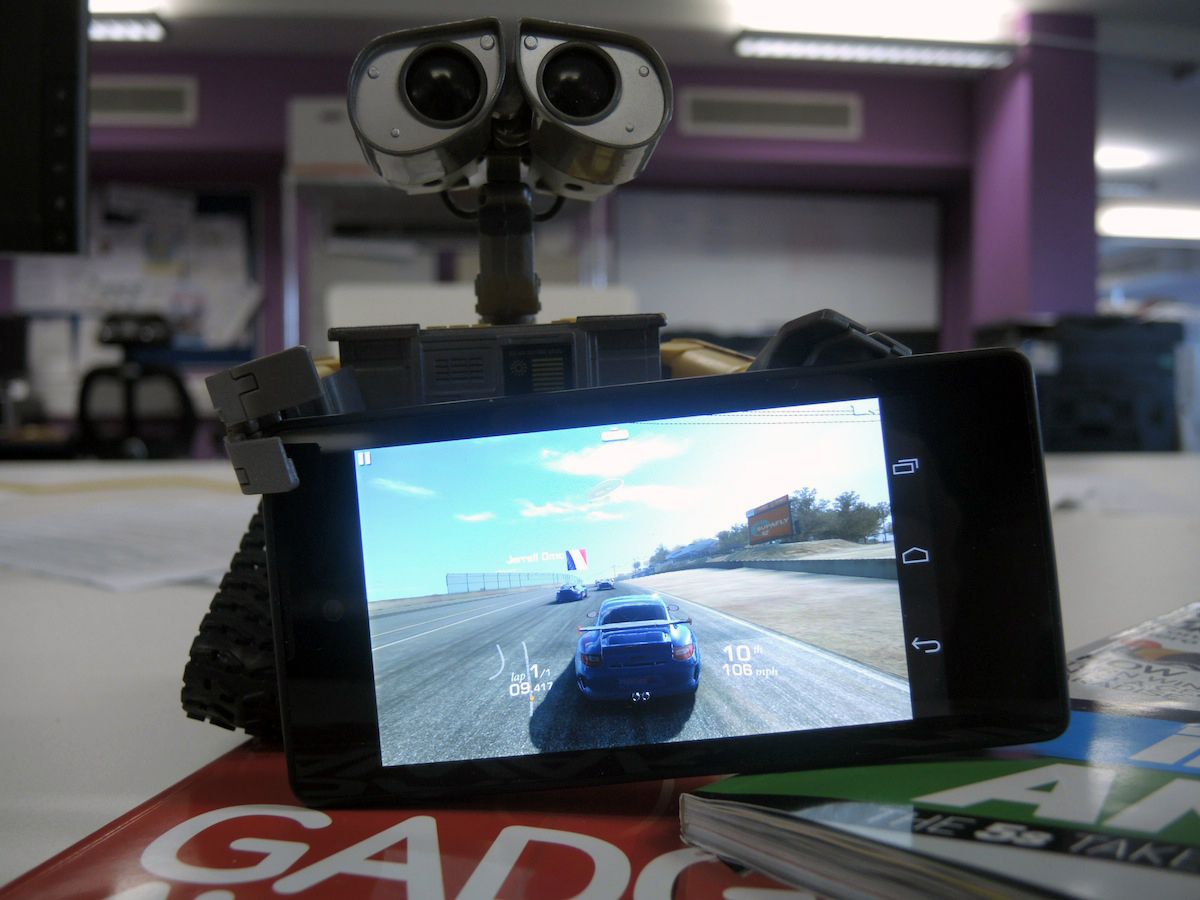 The YotaPhone's dual-core 1.7Ghz processor won't set your heart racing, but it runs 3D games such as Real Racing 3 without any problems, no doubt thanks at least in part to the lower screen resolution.
Flicking through apps and web browsing are also all slick experiences, as long as you're not relying on the dodgy gesture controls. Speaking of which…
OS and navigation
Android purists will enjoy the stock version of Android 4.2 found on the YotaPhone, but in the end that only serves to make it an even greater shame that it's so frustrating to actually navigate.
There's no capacitive Home, Back or Menu buttons like the ones found on Samsung's Galaxy devices. Nor does it have on-screen navigation buttons enabled by default. Instead, the touch-sensitive bottom bezel is used to go back to the home screen, bring up menu options and recent apps.
Swiping left takes you back, swiping right takes you home, while a long press brings up Google Now.
It sounds fine, but unlike the BlackBerry Z10's excellent gesture-based navigation, the YotaPhone is once again frustratingly unresponsive, and simple actions such as going back to the home screen can take a couple of swipes.
Thankfully you can bring up the standard on-screen Android navigation bar in the settings, and given the choice we'd have ditched the touch navigation for a bigger screen, at least until the operational kinks have been ironed out.
YotaPhone tech specs
Operating System – Android 4.2.2 (Jelly Bean)
Processor – Dual Core 1.7 GHz Krait
RAM – 2GB
Front screen – 4.3in LCD with 1280 x 720 resolution (341ppi)
Rear screen – 4.3in EPD with 640×360 resolution (171ppi)
Camera – 13MP rear, 1MP front
Storage – 32GB
Connectivity – LTE, 802.11a/b/g/n, Bluetooth 4.0
Battery – 1800mAh
Dimensions/weight – 133.6 x 67 x 9.99mm/146g
Verdict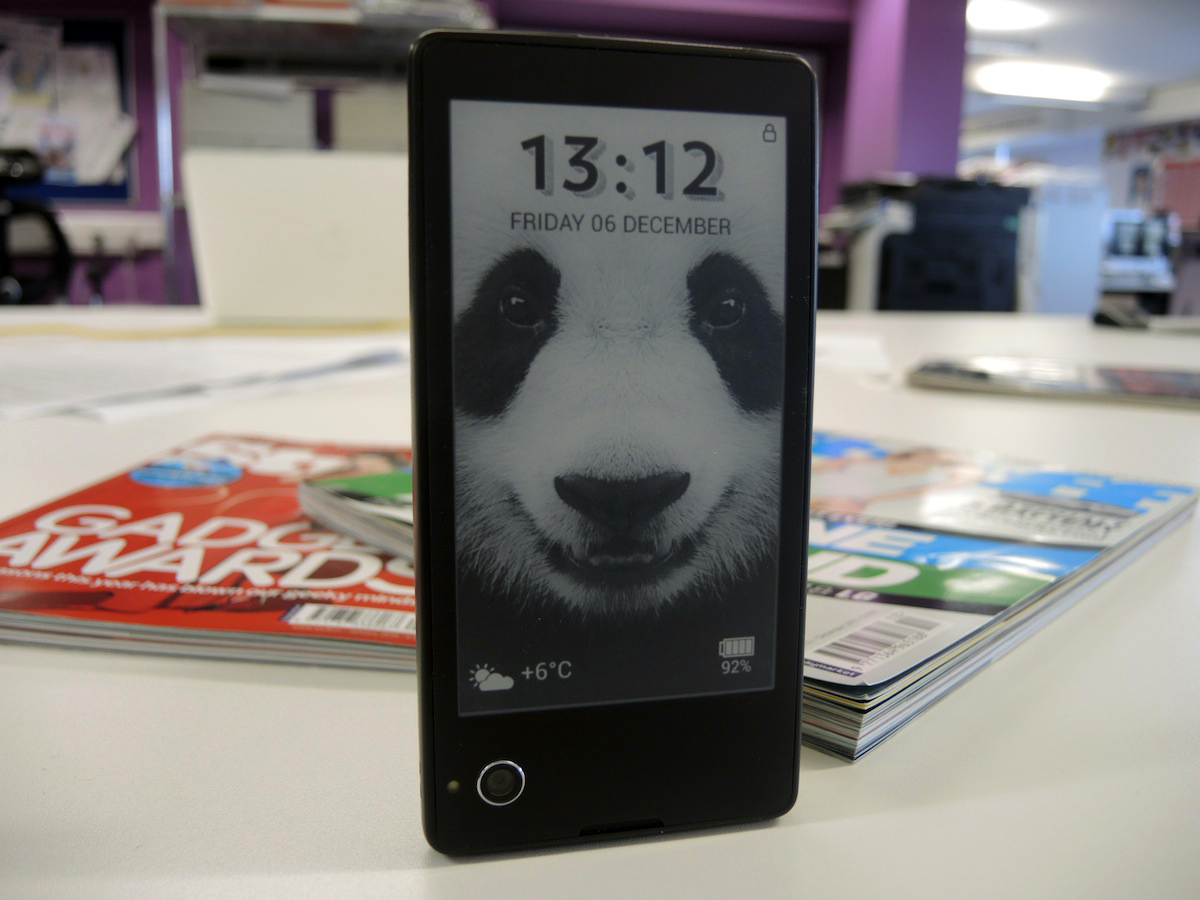 The YotaPhone is definitely not a high-end superphone. It's got an average build, an average LCD screen, acceptable power and a camera that is comfortably out-performed by the competition.
But then again, the YotaPhone isn't trying to take on the LG G2's and iPhone 5s' of the smartphone world.
It's arriving with a novel second e-ink display, and we respect it for being a pioneer and for trying something different.
It's a true geek's toy, and while we certainly wouldn't use it as our daily driver, we're intrigued enough to want to see more. Thank you, YotaPhone, for daring to break the mould and dream your e-ink dream. Na zdorovye.
Stuff Says…
A mediocre smartphone that packs in an intriguing party trick. Just a shame it's so rough around the edges.
Good Stuff
Two screens are better than one
E-ink screen is always on
Bad Stuff
Humdrum looks and build
Frustrating to operate
Weak camera, despite the specs