Xiaomi Watch 2 Pro review: going with Google again
Xiaomi welcomes Wear OS back into the fold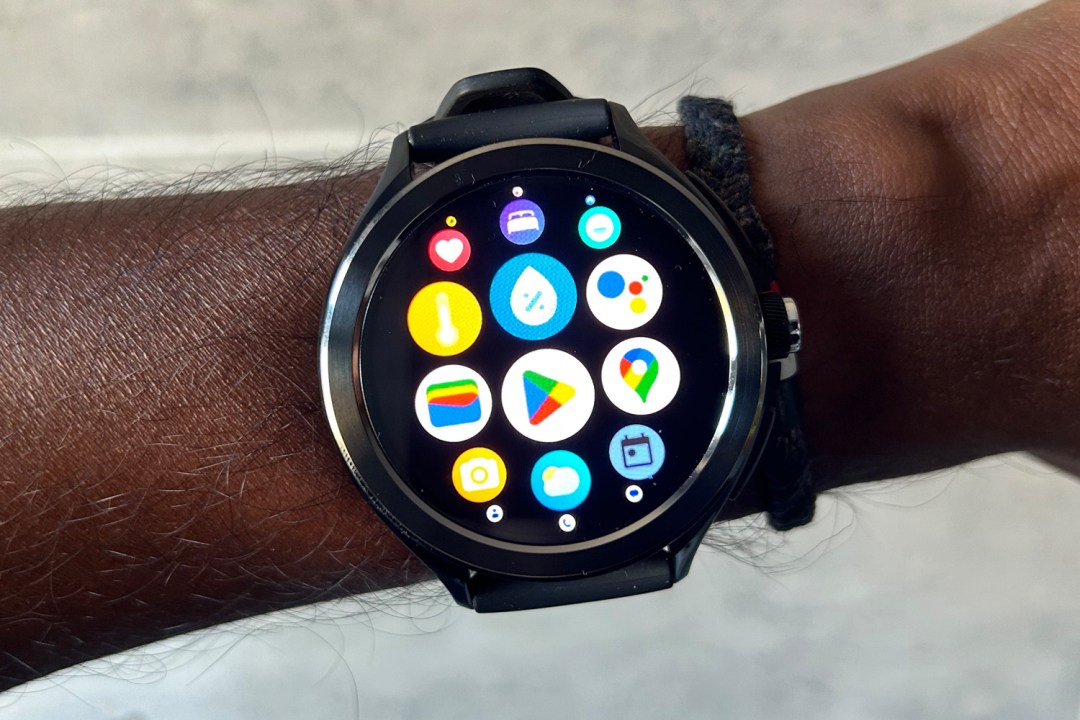 Stuff Verdict
Google's smarts go with Xiaomi's own strong suite of fitness tracking features, making the Watch 2 Pro its most likeable smartwatch yet.
Pros
Now with Google aps
Slick running software
High quality display
Cons
Design feels a bit drab
So-so sports tracking
Battery life is now days, instead of a week
Introduction
There's been a recurring theme with Xiaomi's foray into smartwatches. While it got plenty of things right with design, features and battery life, each model always felt hampered by less than super-slick software experience. For the Xiaomi Watch 2 Pro, the firm has revisited its relationship with Google and Wear OS, bringing Google's apps and access to the Play store.
Xiaomi aims to stand out elsewhere, by bringing in the dual-band GPS of its other watches to boost outdoor exercise tracking accuracy. It also adds the ability to take body composition measurements like a set of smart scales.
At £239 (roughly just under $300) for the Bluetooth version or £290 for the LTE model, that makes the Watch 2 Pro a cheaper Wear OS smartwatch than the Samsung Galaxy Watch 6 Classic, Google Pixel Watch 2 and the impressive TicWatch Pro 5. Could you save yourself some money and get a great Android-friendly smartwatch for less?
Design & Build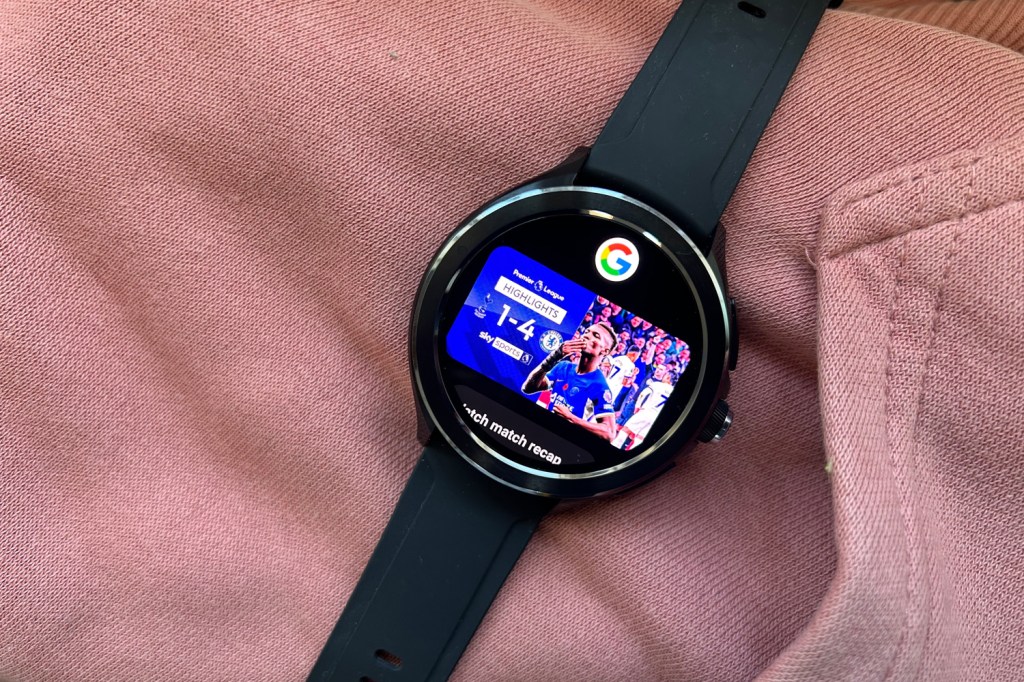 Unlike some smartwatch brands, Xiaomi has played around with a lot of different looks through its various generations. The Pro might have emerged as its flagship offering, but I wouldn't say it has a massively memorable appearance. Sure, it feels well built, but I can think of several rivals around this price that serve up something more pleasing to the eye.
The Watch 2 Pro comes in two versions: a 47mm-sized stainless steel black case matched up with a black fluororubber strap (this is the one I tested), or a silver stainless steel case with a brown leather strap. It has more in common with the more mainstream Xiaomi S1 smartwatch than the S1 Pro, with a "safe bet" shape that just feels a little bit uninspiring. Xiaomi does let you whip out the straps to swap in another colour band, though, if you want something that looks a bit more playful and bright.
You'll find two large, flat physical buttons at the side of the watch body, flanking a watch crown that can be twisted to scroll through the menus and held down to summon Google Assistant.
Around the back is the optical heart rate sensor and the spot you'll drop on a now familiar-looking charging cradle, which appears unchanged from the one Xiaomi has opted for on most of its smartwatches. A 5 ATM waterproof rating means you can take it swimming down to 50 metres depth, and it's able to join you in the shower as well.
Screen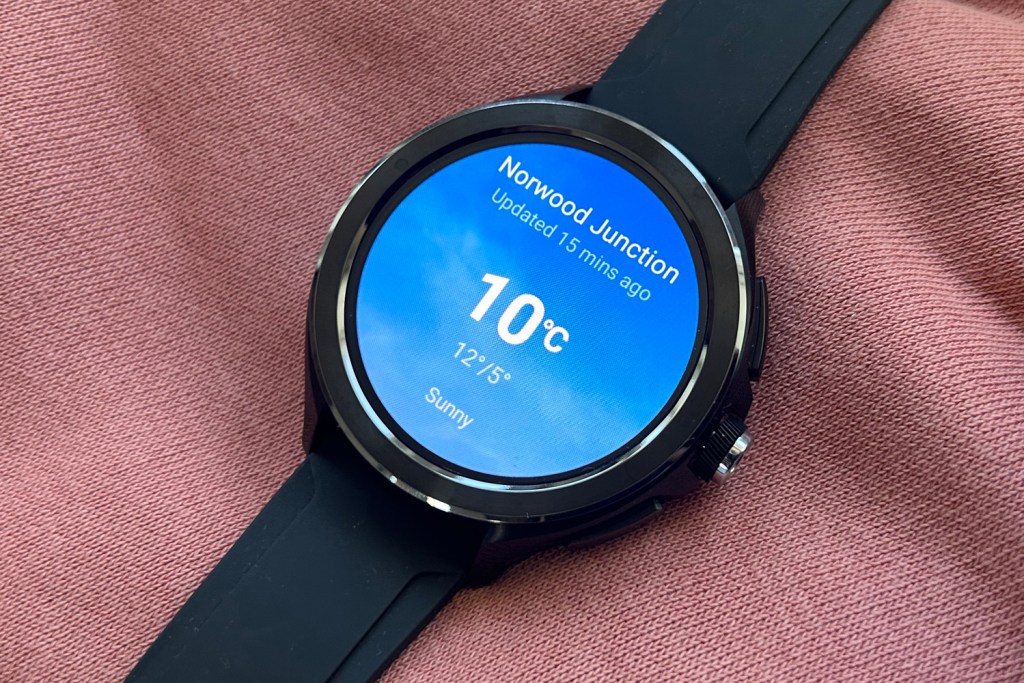 Displays have regularly been a highlight of Xiaomi's smartwatches, and you're getting another solid effort with the Xiaomi Watch 2 Pro. It's a sizeable 1.43in circular screen with a 466×466 resolution AMOLED panel. That's a bigger, higher resolution screen than the one found on the Pixel Watch 2, though its 600-nit peak brightness doesn't quite match the 1000 nits Google claims to hit.
It's not an edge-to-edge display, with just a sliver of black bezel surrounding the panel edge. Xiaomi does a smart job of picking predominantly black preloaded watch faces to make sure you don't notice it.
The smart always-on mode can switch off the screen when you're asleep to better preserve the battery, or you can opt for raise-to-wake for a little power saving. Crucially, it's a colourful, vibrant screen that's offered good visibility indoors and outside in brighter outdoor light.
Interface
Xiaomi first toyed with Wear OS on 2018's square-faced Mi Watch, with a then-heavily skinned version of Google's operating system. This time Google's presence is certainly felt more, but Xiaomi's own MIUI skin still rides on top.
Qualcomm's latest Snapdragon W5+ Gen 1 wearable chipset ensures Wear OS 3.5 runs smoothly. It's paired with 2GB of RAM and 32GB of storage. There's no hint of performance lag, you're not left waiting long for apps to load or launch, and installing apps doesn't take an age here either. This is a slick operator on the whole, even if it's not the very latest version of the OS as seen on Google and Samsung's offerings.
Swiping left and right from the main watch screen shows full-sized widgets for features like health tracking and the weather. A swipe down reveals your notifications, and up opens the quick settings menu. The crown launches the main app screen, with nice big stylised icons that might need to tap on a few on to discover just what those icons represent as features.
For returning Xiaomi watch owners, the most notable additions are obviously Google apps. Google Assistant is easy to set up, responsive and uses the onboard microphone to speak out responses to you. Google Wallet replaces Xiaomi's previously spotty payment support, Google Maps offers a similar navigation experience to the Pixel Watch 2, and downloading apps like Google Calendar or the football scores app FotMob from the Play Store worked perfectly fine. This is a big plus for Xiaomi, whose previous smartwatch experience felt a little incomplete.
Add in the option to pay a little more for LTE functionality if you want it, and the Pro offers a pretty well-rounded package.
Health & fitness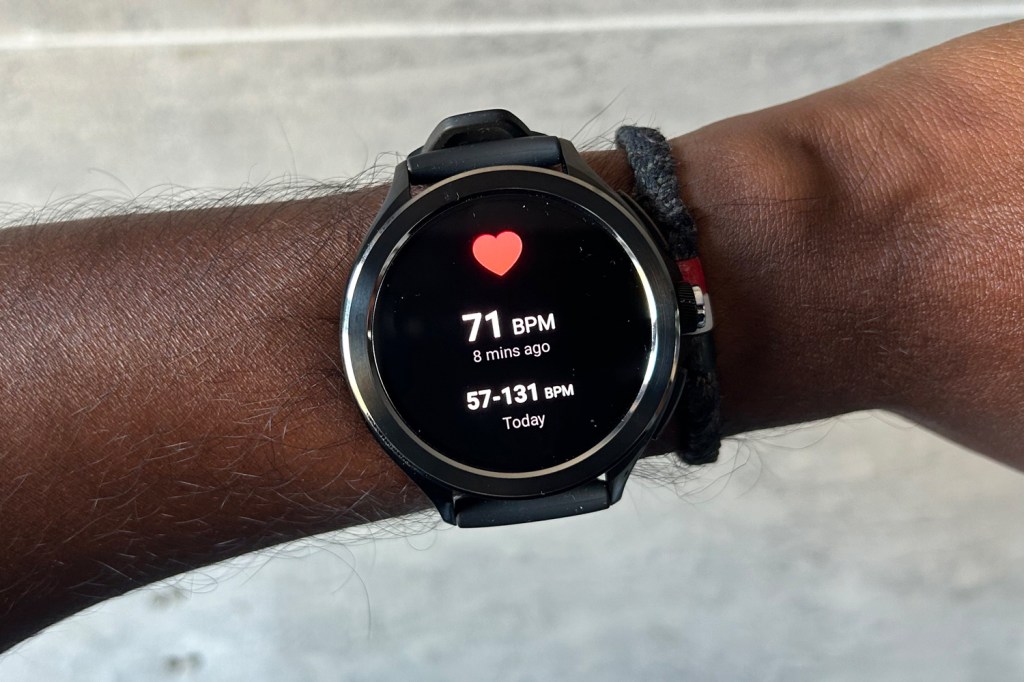 Xiaomi has served up a strong array of fitness features, covering both those who want their watch to behave like a Fitbit, and those after something with more meatier sports skills.
There's a healthy 150+ sports modes to pick from, which use the dual-band GPS mode last offered on the Watch S1 Pro. Bioelectrical impedance sensors built into the two flat buttons at the side of the Watch 2 Pro can take body composition measurements, revealing metrics like body fat levels in a similar fashion to Samsung's Galaxy Watch 6. You've also got the optical heart rate sensor to track heart rate continuously and during exercise, plus a barometer and compass to offer additional outdoor data.
Like previous Xiaomi smartwatches I've had on my wrist, it's more a fitness tracker than a hardcore sports watch. The dual-band GPS can't quite match the performance of Garmin, Apple and Suunto's similar modes, and I found indoor tracking for activities like treadmill running well off on the accuracy front, needing regular calibration.
You need to switch on advanced tracking to get the richer sleep stats, at which point it's generally great at keeping track of your steps and snoozing. It'll let you take SpO2, temperature and stress measurements, though it lacks the more serious health monitoring skills found on Google and Samsung's smartwatches.
Battery life
In the past, Xiaomi has aspired to deliver something you can wear for a week before having to think about charging. For the Watch 2 Pro, things have swung the other way. It now falls into the category of smartwatches that can last a couple of days. The 495mAh capacity battery should give you 55 hours off a single charge, which is longer than either the Galaxy Watch 6 and the Pixel Watch 2 promise between top-ups.
You can absolutely stretch to two full days of use, but once the always-on display mode is brought into play, you'll start to see that battery drain fast. That also applies to features like sports tracking, where cranking the screen brightness up nice and high meant more like a single day's use. A battery saver mode turns off features like Wi-Fi, reducing screen brightness and software updates to push things in the other direction.
The Xiaomi has rapid charging in its favour, getting from 0-100% in 45 minutes. I found that a 30-minute charge was typically enough time to get you enough battery to last over a day.
Xiaomi Watch 2 Pro Verdict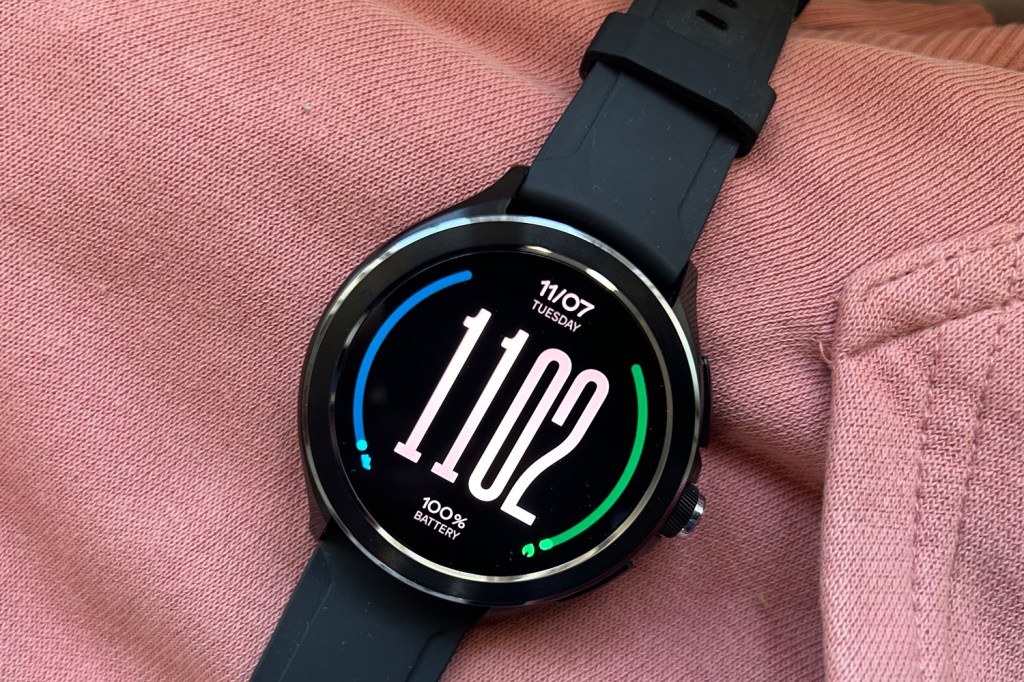 I've always felt Xiaomi has been on the cusp of making a really good smartwatch, but there were always missing pieces: namely the software that stitched everything together. Bringing Google back has been a positive move here, addressing some of those issues while keeping the good stuff Xiaomi provides on its other watches.
It means we now have a more affordable Wear OS smartwatch that delivers a good all-round experience, and can match more established rivals in many departments. I still think the looks are a little basic, but the positives largely outweigh the negatives.
Stuff Says…
Google's smarts go with Xiaomi's own strong suite of fitness tracking features, making the Watch 2 Pro its most likeable smartwatch yet.
Pros
Now with Google aps
Slick running software
High quality display
Cons
Design feels a bit drab
So-so sports tracking
Battery life is now days, instead of a week
Xiaomi Watch 2 Pro technical specifications
| | |
| --- | --- |
| Screen | 1.43in, 466 x 466 AMOLED |
| CPU | Qualcomm Snapdragon W5+ Gen 1 |
| Memory | 2GB RAM |
| Storage | 32GB on-board |
| Operating system | WearOS 3.5 |
| Sensors | Optical heart rate sensor, accelerometer, gyroscope, electronic compass, barometer, bioelectrical impedance analysis |
| Battery | 495mAh |
| Durability | 5ATM |
| Dimensions | 47.6×45.9×11.8mm, 54.5g (without strap) |