Google Pixel Watch 2 review: second time's the charm?
Second stab smartwatch adds even more of a fitness focus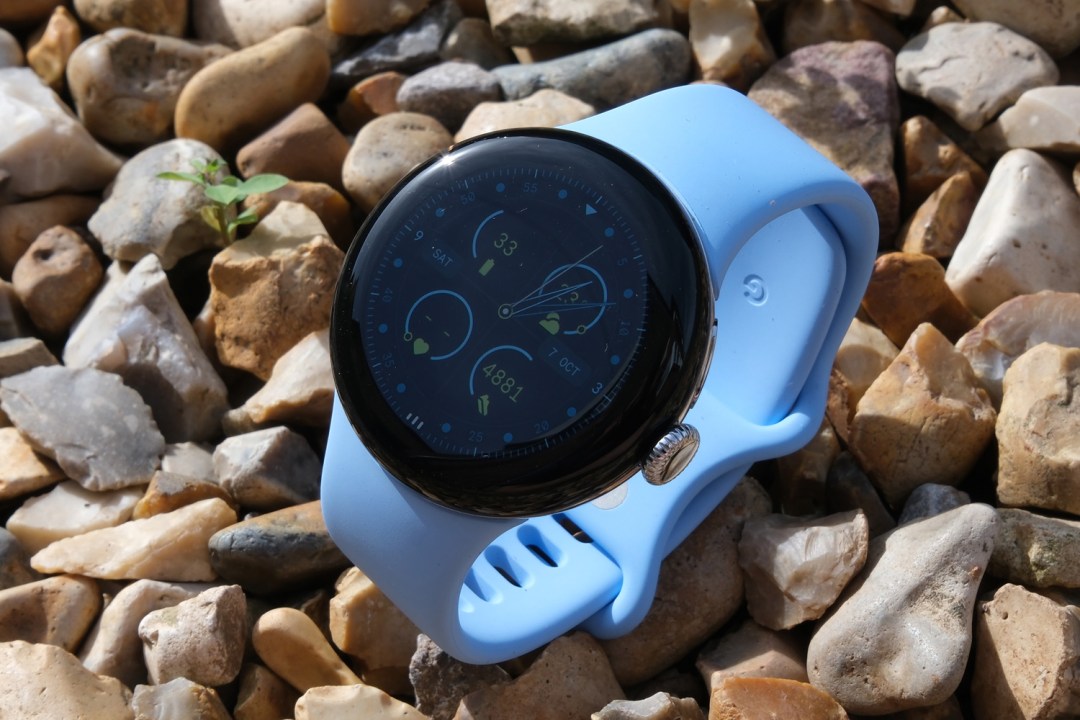 Stuff Verdict
A wider range of fitness features and marginally better battery life improve Google's second-attempt smartwatch – but the Pixel Watch 2 isn't the dramatic upgrade many were hoping for.
Pros
More efficient CPU means true all-day battery life
Abundance of fitness features and health sensors
Minimalist design bucks trend for chunky WearOS watches
Cons
Still only one size, which looks dainty on large wrists
Bested on battery life by larger rivals
Chunky display bezel hasn't been tamed
Introduction
I had high hopes for the original Pixel Watch. The team behind WearOS was finally combining its software know-how with home-grown hardware for the first time; it was set to take the fight to the best smartwatches, and fans thought it might even give the Apple Watch a run for its money. Restrictive battery life and a limited fitness feature set meant that wasn't actually the case – but now Google is back for a second attempt.
The Pixel Watch 2 brings new internals, extra sensors, a new generation of WearOS, and battery life optimisations that the firm says should mean longer stints between recharges. Size and styling remain unchanged, which could be a good or bad thing depending how you felt about the fist-gen model, as does the price – in the US, anyway.
At $349/£349 the Wi-Fi model sits at the sharp end of Android watch pricing, falling between Samsung's Galaxy Watch 6 and Watch 6 Classic. There's a pricier LTE model available too, but all versions undercut the Apple Watch Series 9. Does more emphasis on Fitbit health tracking and new software help it hang with the best of the bunch?
How we test wearables
Every smartwatch and fitness tracker reviewed on Stuff is worn 24/7 throughout the testing process. We use our own years of experience to judge general performance, battery life, display, and health monitoring. Manufacturers have no visibility on reviews before they appear online, and we never accept payment to feature products.
Find out more about how we test and rate products.
Design & build: spot the difference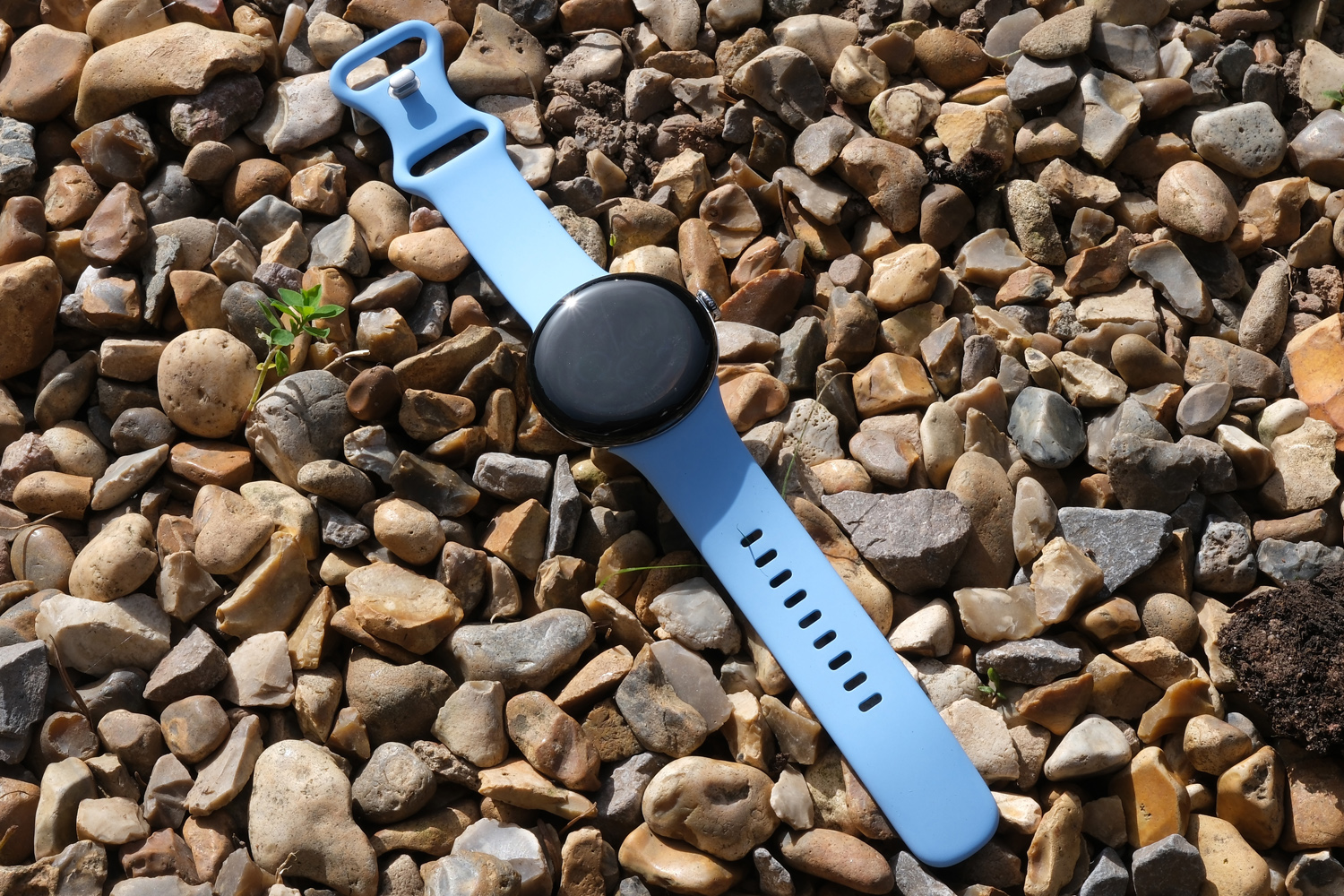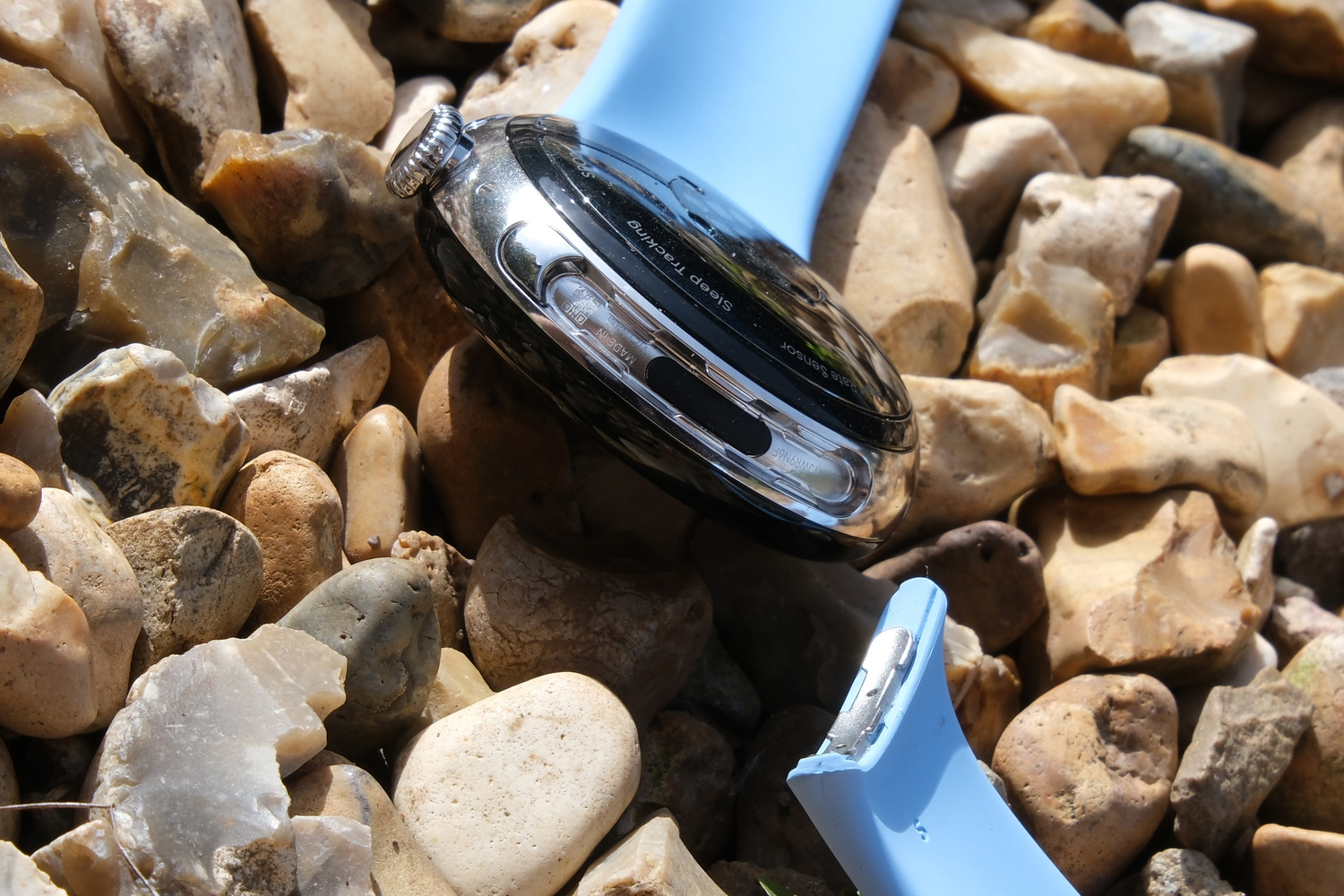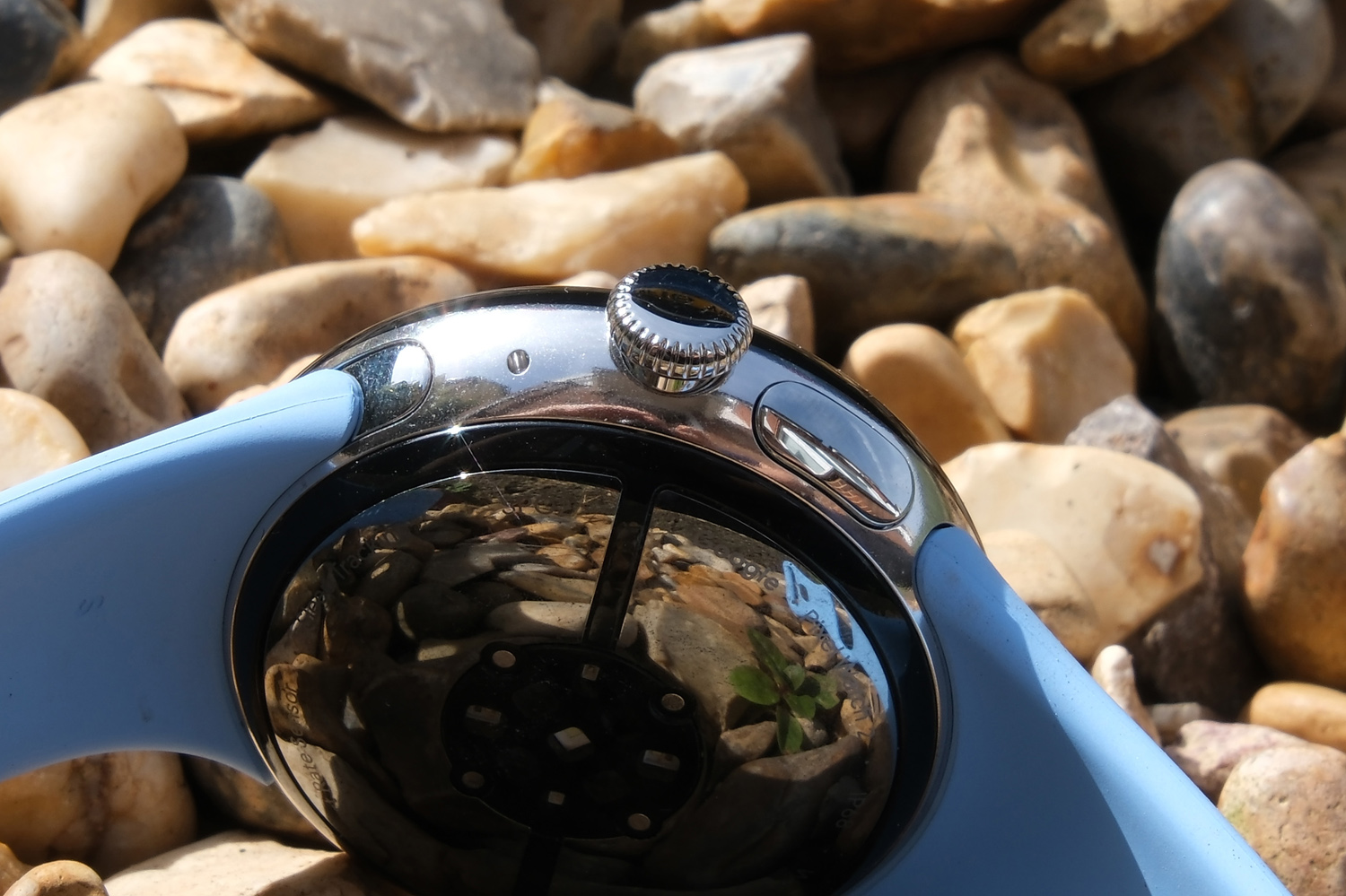 If you weren't a fan of the first Pixel Watch's styling, this new model won't do anything to change your mind. The super minimal design is practically unchanged, which does at least set it apart from WearOS rivals that are edging increasingly into chunky G-Shock territory. I had a tough time working out which was the newer model when they were lined up alongside each other.
There's still only one size option (41mm), colour options are the same as last year (matte black, silver, or champagne gold), and it still uses Google's proprietary strap connectors. At least there's a wider selection of third-party bands now, so you aren't forced to pay a substantial amount for one of the firm's official straps.
The case is now made from 100% recycled aluminium, rather than stainless steel, so it's marginally lighter – not that I noticed with it on my wrist. The larger digital crown stands out more; it also protrudes further out from the case, and rotates more smoothly. Onscreen menus have a neat inertia effect as you scroll now, and are tightly integrated with the Pixel Watch 2's more substantial haptic vibration motor.
A 5ATM waterproofing rating returns, so the Pixel Watch 2 is fine to take swimming. This year's model is also IP68-rated, which means dust and sand shouldn't be an issue either.
It's on the underside where the upgrades are more obvious. The new multi-path heart rate sensor adds extra LEDs to cover more skin surface, which helps boost tracking accuracy, and is surrounded by four charging contact points. Apparently adding more sensors meant there was no room left for a wireless charging coil.
Screen: brings back the bezel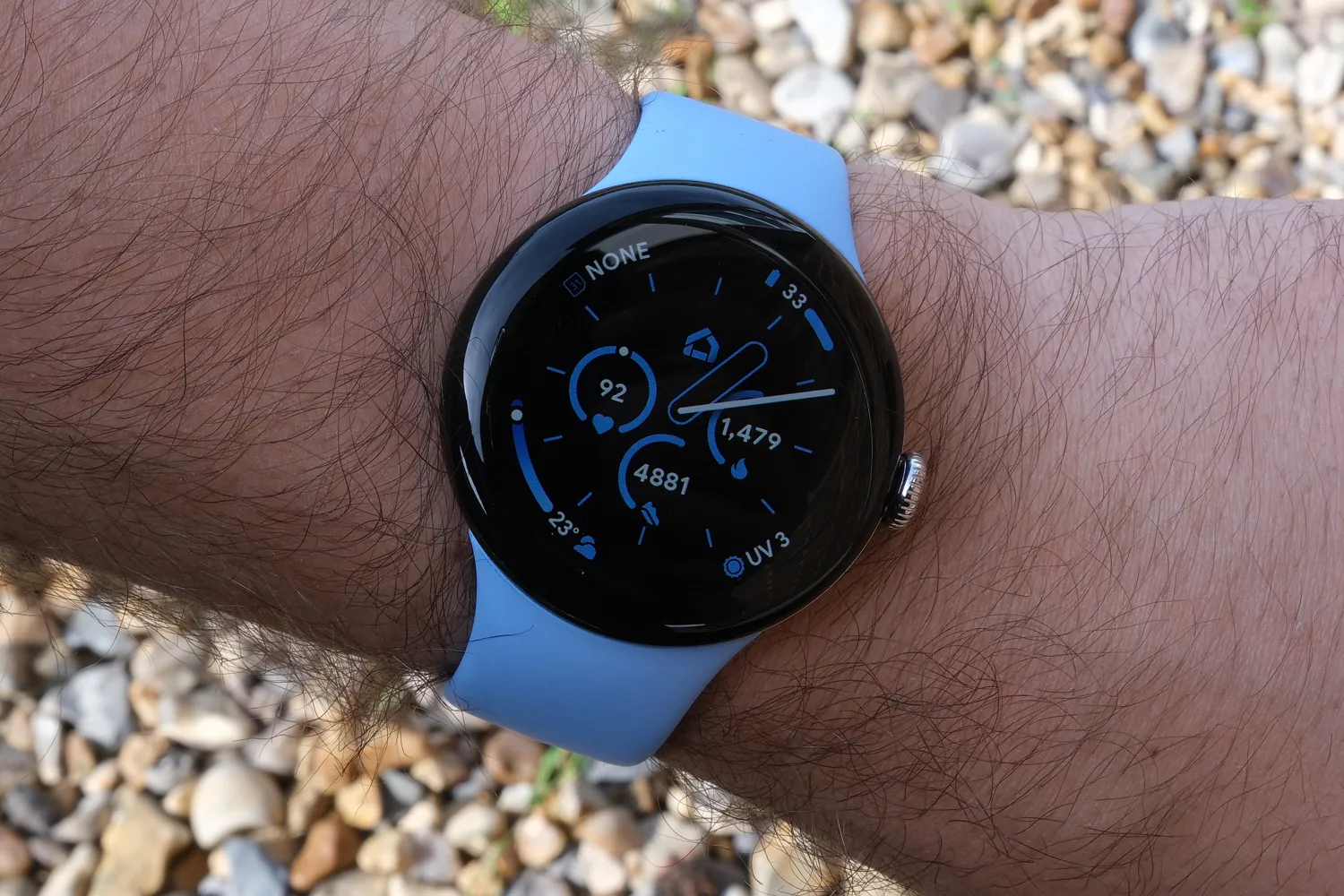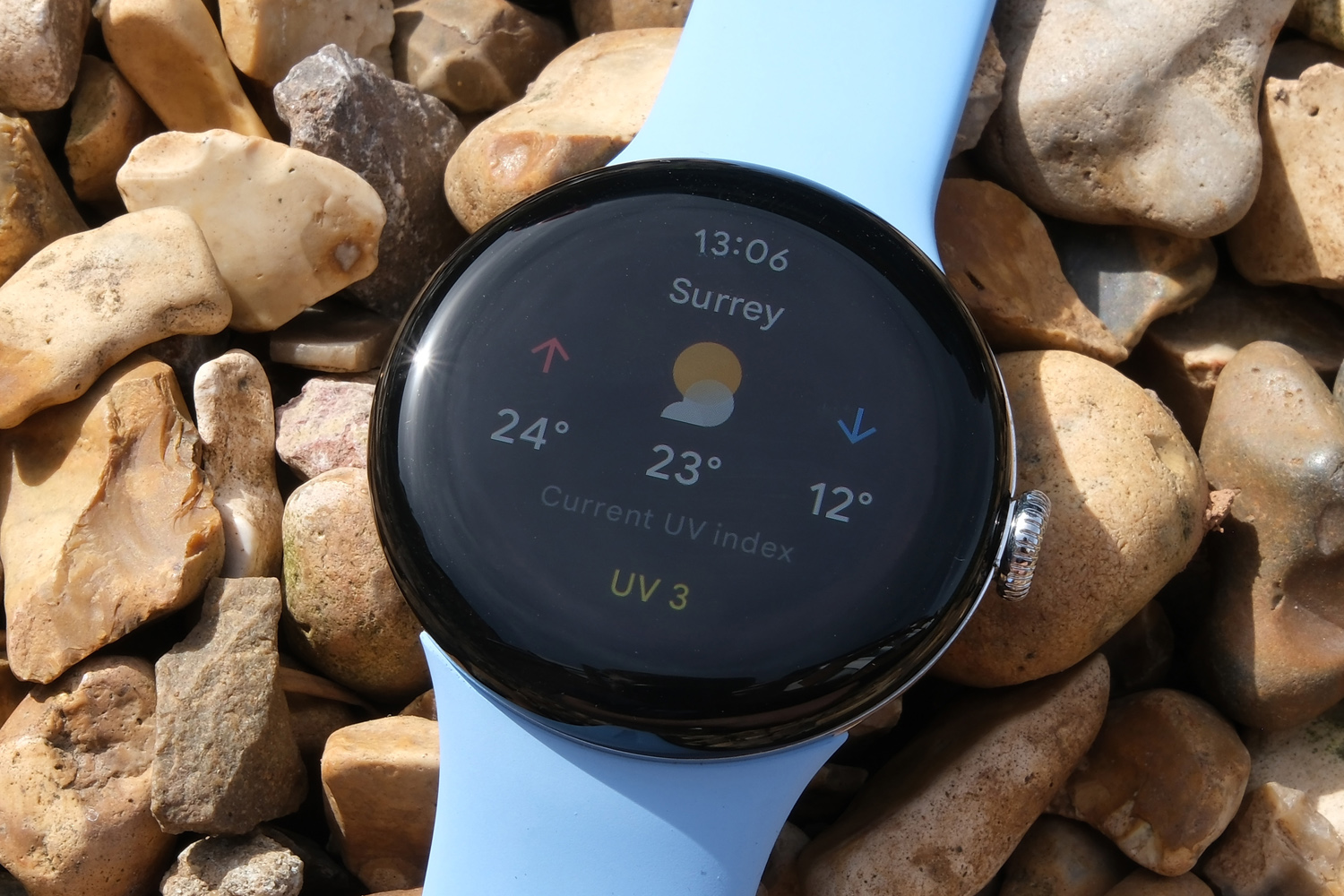 When the Pixel Watch 2 first blinked into life, I assumed Google had reused the 1.2in circular screen from the original model. Early teardowns suggest the AMOLED panels are coming from a new supplier, but it has the same 450×450 resolution, same 1000-nit peak brightness, and is again protected by 3D Corning Gorilla Glass 5.
That means it's still just as detailed when held at arms' length – but it also means the especially chunky outer bezel makes a return. The domed glass does its best to hide it, and WearOS' preference for black watch faces and menu backgrounds meant I had to look very carefully to spot where the screen ended and the bezel began. Rivals that use chunkier, traditional watch bodies do a much better job of hiding it, so I still feel there's room for improvement here.
This year's smartphones now get significantly brighter – Google's own Pixel 8 Pro can hit a retina-searing 2400 nits – but the Pixel Watch 2 shines well enough that I rarely struggled to read the screen after stepping outdoors.
Interface: what to wear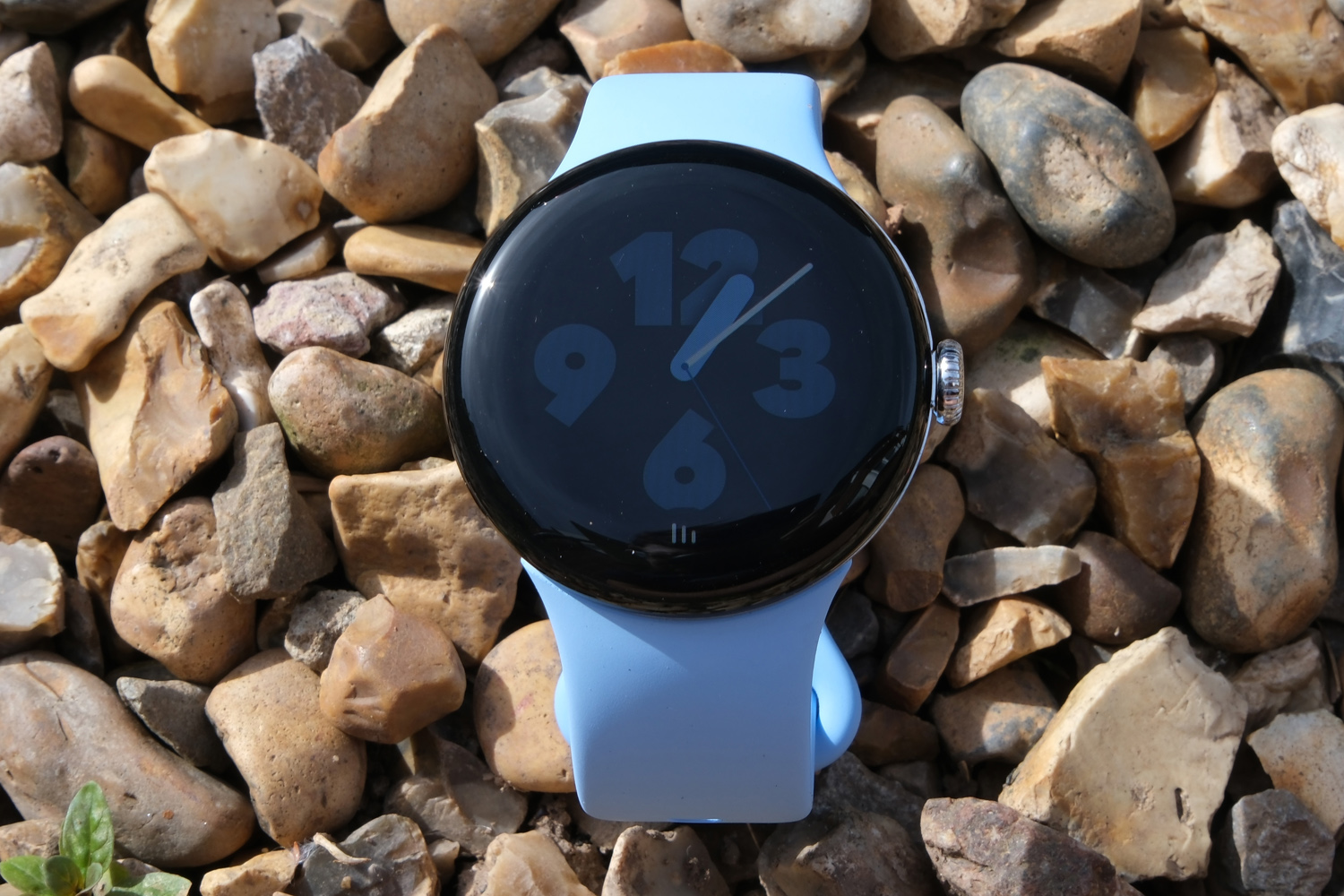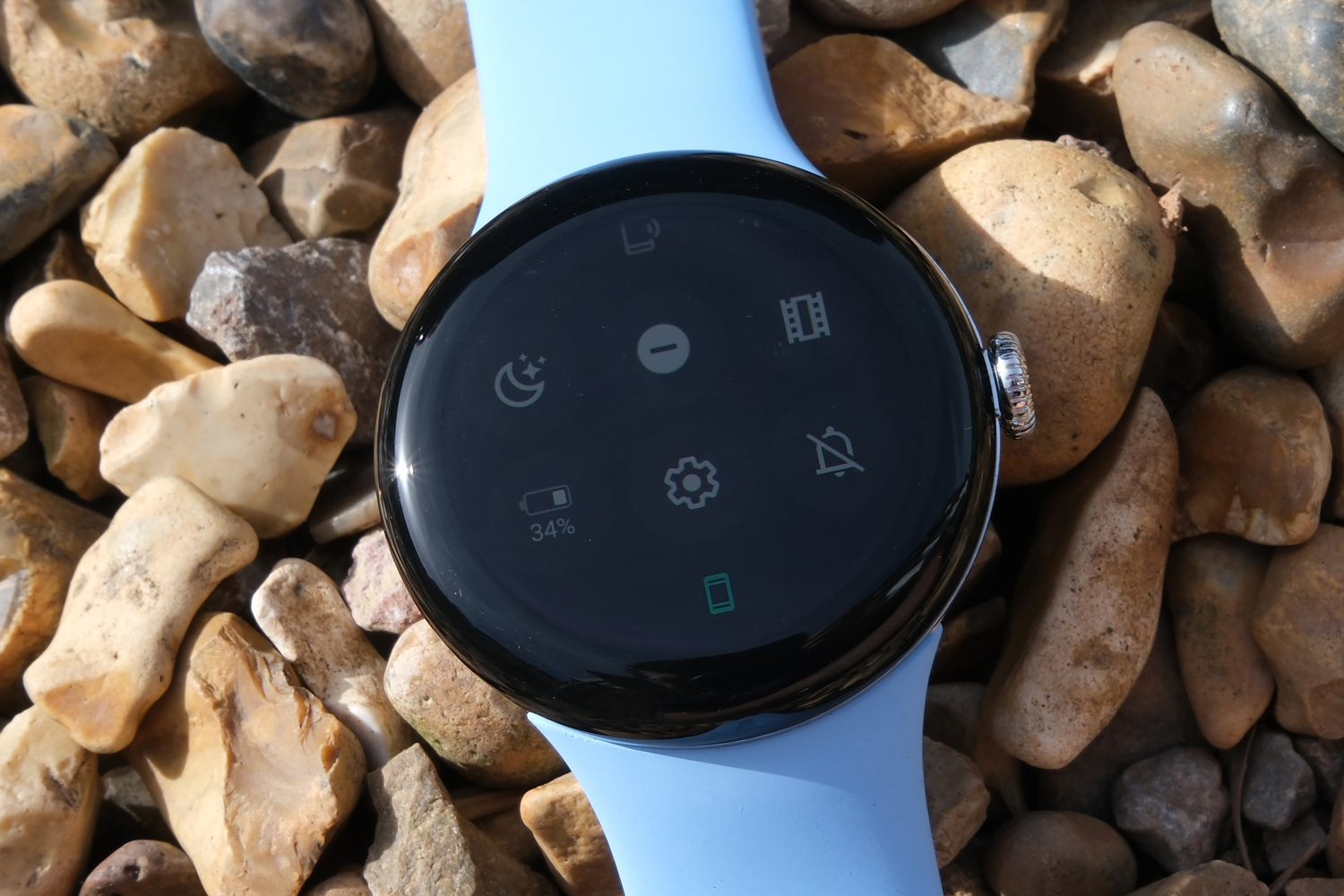 My first experience of WearOS 4 was on the Galaxy Watch 6, but that used Samsung's custom interface; here you get the stock UI, as Google intended. It's not very far removed from the version seen on the first-gen Pixel Watch, with the same basic layout that puts notifications, quick settings, and app tiles a swipe away from the main watch face.
There are a bunch of new watch faces to choose from (I'm constantly swapping between Analogue Arcs and Adventure) and an At a Glance complication that makes handy info like weather or traffic front-and-centre. Google Assistant can display your fitness stats now, and the Play Store has dedicated Calendar and Gmail apps for the first time.
Given how often I swap phones I'm very happy you can now transfer WearOS 4 watches to a new device without having to reset them first, and Safety Check is a welcome addition for quickly keeping friends or family up to date with your location.
Otherwise WearOS 4 doesn't bring many user-facing changes, instead concentrating on behind-the-scenes performance and power optimisations. Combined with a new Snapdragon Wear W5 chipset – which is both more powerful and more efficient than the Exynos 9110 found in the old model – the Pixel Watch 2 is brilliantly responsive.
The general UI doesn't feel significantly quicker, but apps like Spotify absolutely do. There's very little waiting around for apps to load, and animations were wonderfully smooth.
Health & fitness: heart of the matter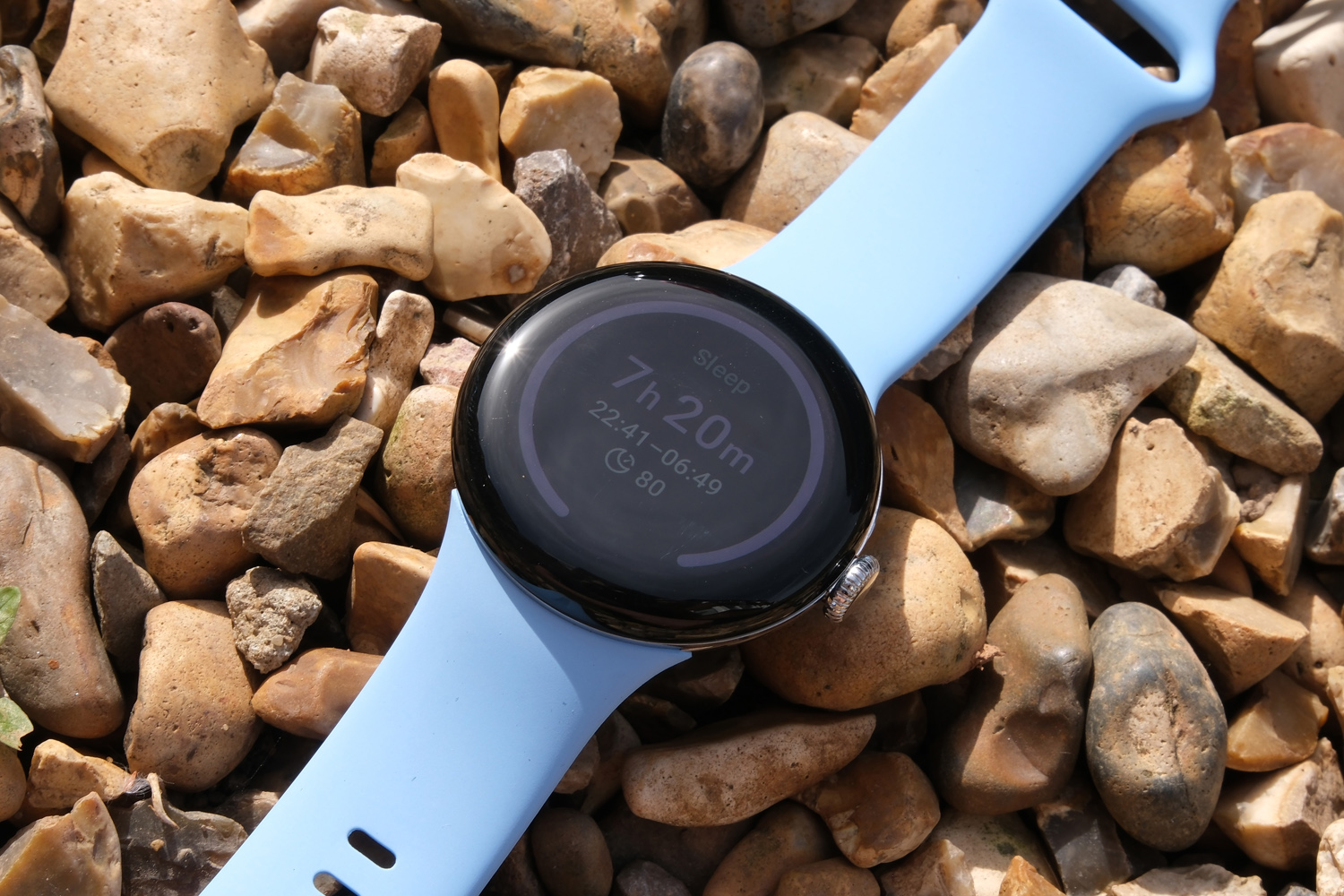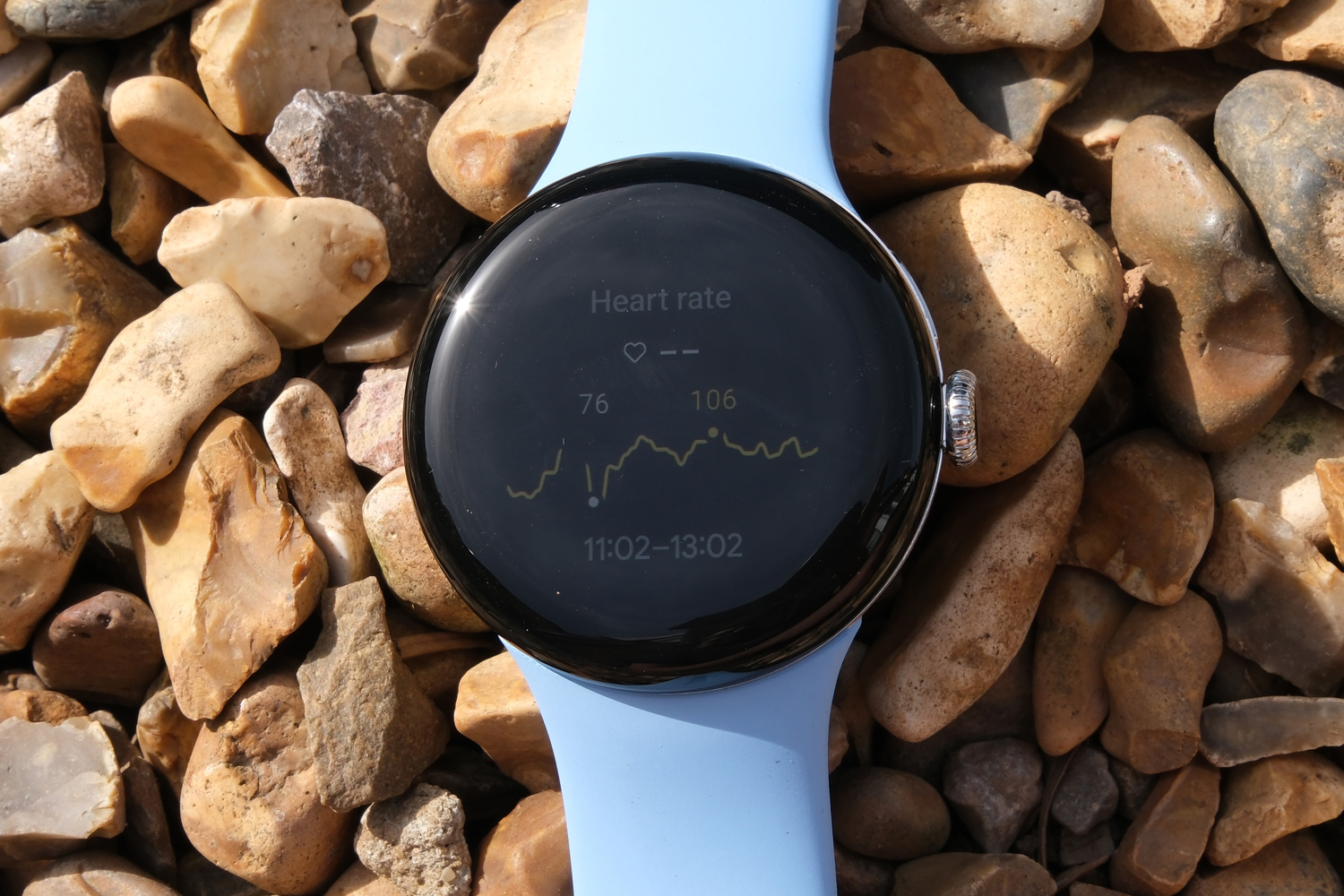 The first Pixel Watch basically cherry-picked a few Fitbit features and called it a day; it was fine for step and sleep tracking, but it couldn't measure blood oxygen saturation (at launch, anyway), and had no temperature sensor. You also had to manually turn on activity tracking for each exercise. The Pixel Watch 2 fixes all of that.
It has new electrical sensors for ECG readings, a continuous electrodermal activity (cEDA) sensor for monitoring stress levels, and a skin temperature sensor for better sleep tracking. The multi-path heart rate sensor stays in closer contact with your skin than the single-LED sensor used last year, and there's a barometer and magnetometer for good measure – on top of the compass, altimeter, gyroscope and accelerometer also found on the first-gen model.
That all translates to superb health and fitness tracking, with consistent and accurate results across the board. It's comfortably on par with the best smartwatches out there, being quick to get a GPS lock when recording runs manually and measuring step counts pretty much flawlessly. Automatic exercise tracking kicks in after 5 minutes of continued exercise, so you don't even need to think about it when running, rowing, cycling, spinning or jumping on an elliptical machine. A 15 minute walk does the same.
Runners will appreciate the addition of pace tracking and heart rate zone coaching; the latter is just a swipe away from the main workout screen, and fully customisable within the Fitbit app. The Pixel Watch 2 comes with six months of Fitbit Premium membership, so you can try out the guided workouts and more in-depth data metrics without breaking out the credit card.
Battery life: is that it?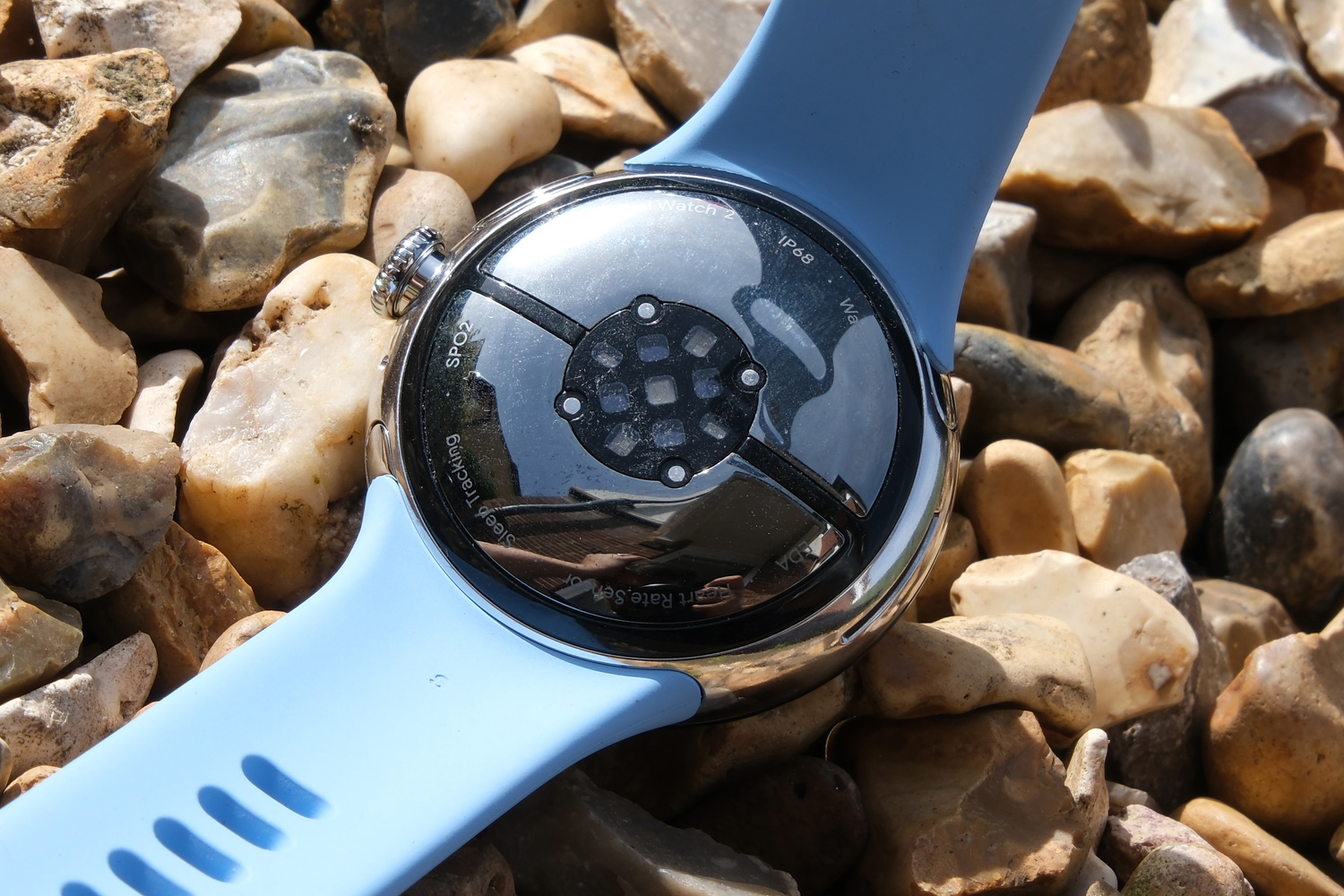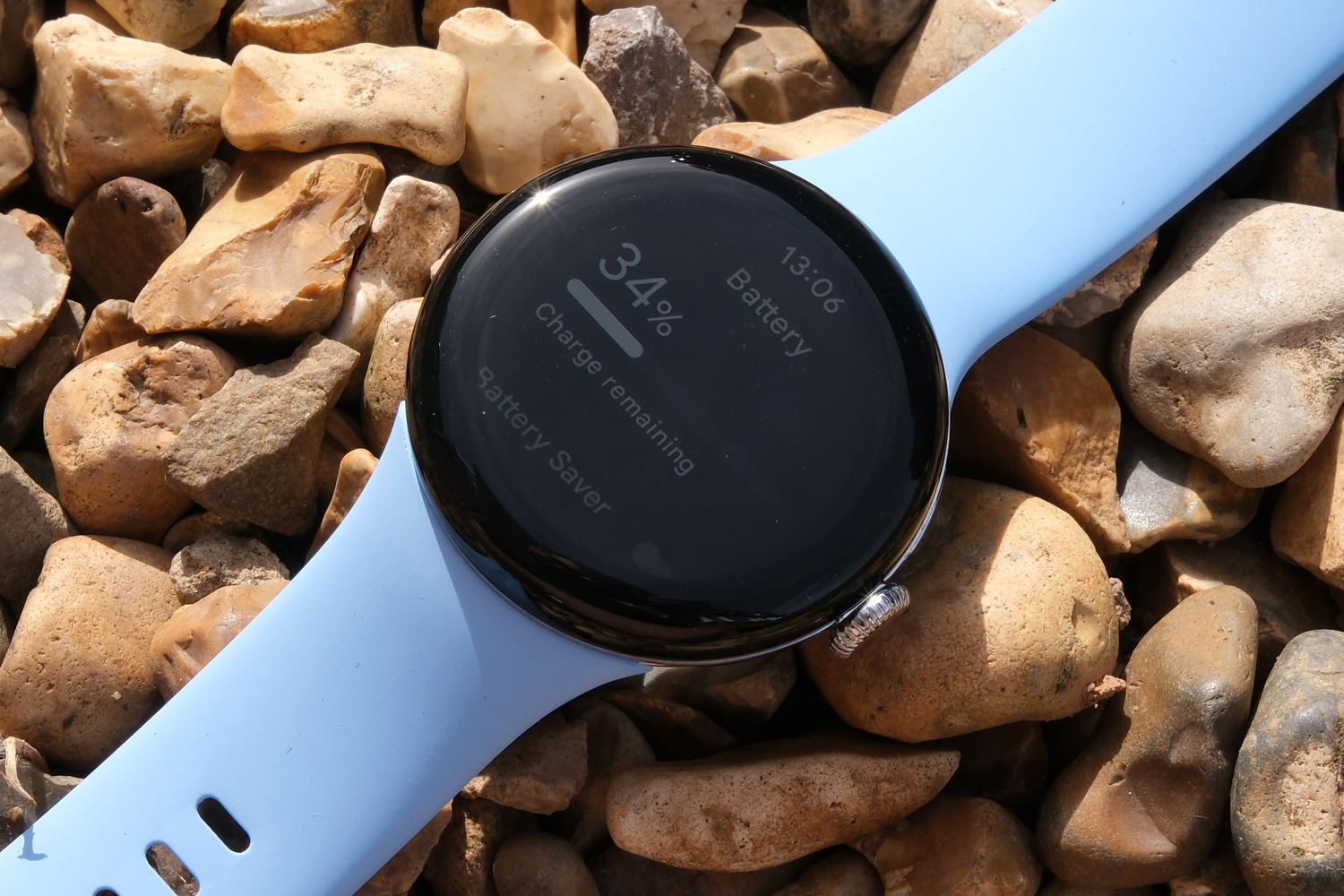 The original Pixel Watch was a bit of a lightweight when it came to longevity, barely lasting from breakfast to bedtime with the always-on display active. Because it sticks to the same 41mm case size, I wasn't expecting the sequel to fare much better, but Google has managed to eke out a few extra hours.
Battery capacity has grown slightly to 306mAh (up from last year's 294mAh) and the Snapdragon CPU is more power efficient. WearOS 4 has made a few behind-the-scenes power consumption improvements too; Bedtime mode, which disables AOD and the raise-to-wake function, kicks in at the same time as your phone now. According to Google that means users should expect 24 hours of use with the always-in display enabled.
I'm not convinced. After going to sleep with a fully charged Watch 2, I usually woke up to it sitting between 85 and 80% remaining. With a half hour GPS-tracked workout during the day, I dipped below 20% before 4PM. Disabling the always-on display helped eke out a little more juice, getting further into the evening before needing to visit the charging puck, but it was never enough that I could make it through two nights' sleep on a single charge.
This lifespan is on par with the Apple Watch Series 9, which targets 18 hours of 'normal' use and is by far the most popular smartwatch on sale – but I feel Google should be looking at the WearOS competition, rather than using Apple as a benchmark. Samsung's Galaxy Watch 6 pushes two days between top-ups, or more if you go for the larger model, and the Mobvoi Ticwatch Pro 5 lasts even longer thanks to a power saving dual-screen setup. If you don't want to mess about with daily charging, the Pixel Watch 2 isn't your best choice.
On the plus side, the Pixel Watch 2 charges much faster now. A full top-up takes 75 minutes, which is half an hour less than the original model. Rivals can manage more juice in less time, though. The swap from a wireless charging puck to proprietary pins also meant I never set the Pixel Watch 2 down to charge and came back to discover it hadn't aligned properly – something I encountered a few times with the first Pixel Watch.
Google Pixel Watch 2 verdict
Last year I criticised the original Pixel Watch for its overly thick display bezel, the one-size-fits-all approach that didn't quite fit all, and battery life that really wasn't up to snuff. Google has only addressed one of those issues for the successor model, and not nearly to the extent I was hoping. That's still enough to make this a better buy than the first-gen Pixel Watch – I just wish the firm had set its ambitions a little higher.
I doubt it could ever do enough to convince iPhone and Apple Watch users to make the jump to Android – but the closer to come competition is tough too. WearOS rivals offer better battery life, a choice of screen sizes, and don't force you to use proprietary straps. The Samsung Galaxy Watch 6 Classic remains my top pick there, and OG Pixel Watch owners shouldn't rush out to upgrade.
This is still a very capable smartwatch, though, with a bunch of new sensors bringing a firm fitness focus. A newer, more efficient CPU ensures it runs smoothly at all times, and nothing else can match its minimalist styling. If appearances are what matter most to you, I can understand why you'd want to strap one on your wrist.
Stuff Says…
A wider range of fitness features and marginally better battery life improve Google's second-attempt smartwatch – but the Pixel Watch 2 isn't the dramatic upgrade many were hoping for.
Pros
More efficient CPU means true all-day battery life
Abundance of fitness features and health sensors
Minimalist design bucks trend for chunky WearOS watches
Cons
Still only one size, which looks dainty on large wrists
Bested on battery life by larger rivals
Chunky display bezel hasn't been tamed
Google Pixel Watch 2 technical specifications
| | |
| --- | --- |
| Screen | 1.2in, 450×450 AMOLED |
| CPU | Qualcomm Snapdragon Wear W5 |
| Memory | 2GB RAM |
| storage | 32GB |
| Operating system | WearOS 4 |
| Sensors | Multi-path heart rate, accelerometer, gyroscope, altimeter, compass, SpO2, thermometer |
| Battery | 306mAh |
| Durability | 5ATM / IP68 |
| Dimensions | 41x41x12.3mm, 31g (watch body only) |