Sony Xperia 1 V review: fan favourite
Sony's latest 'greatest hits' flagship debuts an all-new camera sensor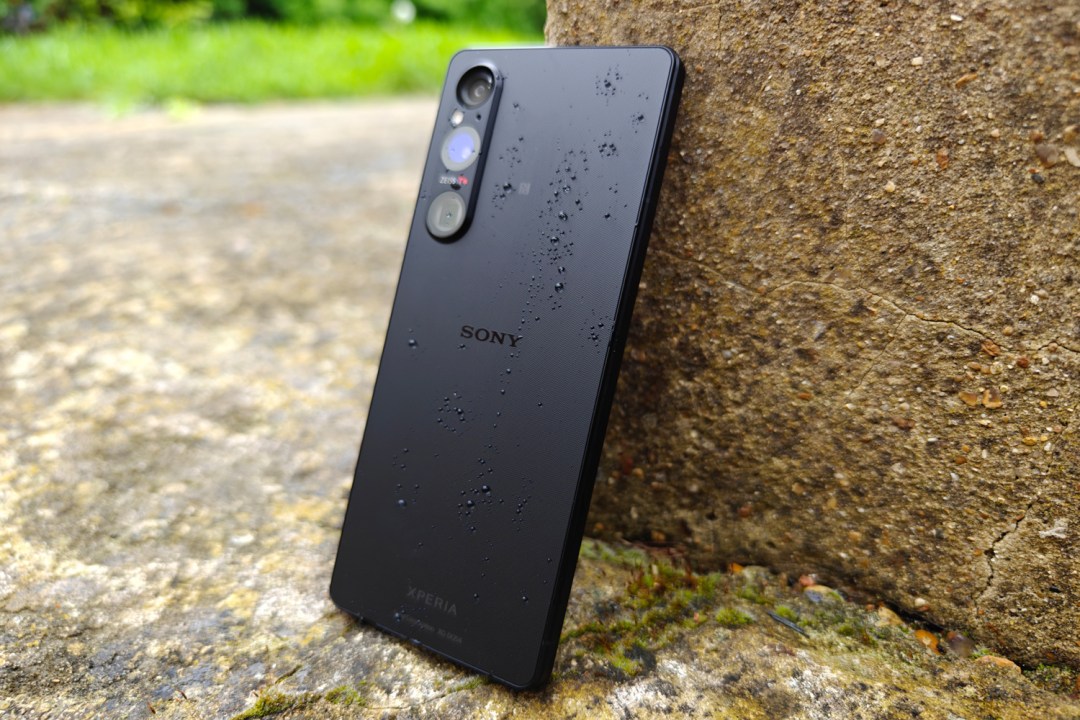 After four generations of Sony steadfastly refusing to follow tech trends, it's clear the Xperia 1 series is squarely aimed at the old guard. Phone fans who insist on expandable storage; Music lovers who refuse to cut the cord on their headphones; and photographers who think exclusively in focal lengths. In many ways, the Xperia 1 V is more of the same.
That's not to say progress hasn't been made. This latest flagship sees a handful of significant upgrades that should help it keep pace with the very best smartphones on sale today, including an all-new sensor for the lead camera that promises much better low light performance. A bigger emphasis on computational photography should also come in handy for when you don't feel like faffing with manual modes.
So, does the Xperia 1 V do everything its dedicated customer base could hope for – or has the phone world at large moved on?
Design & build: it means business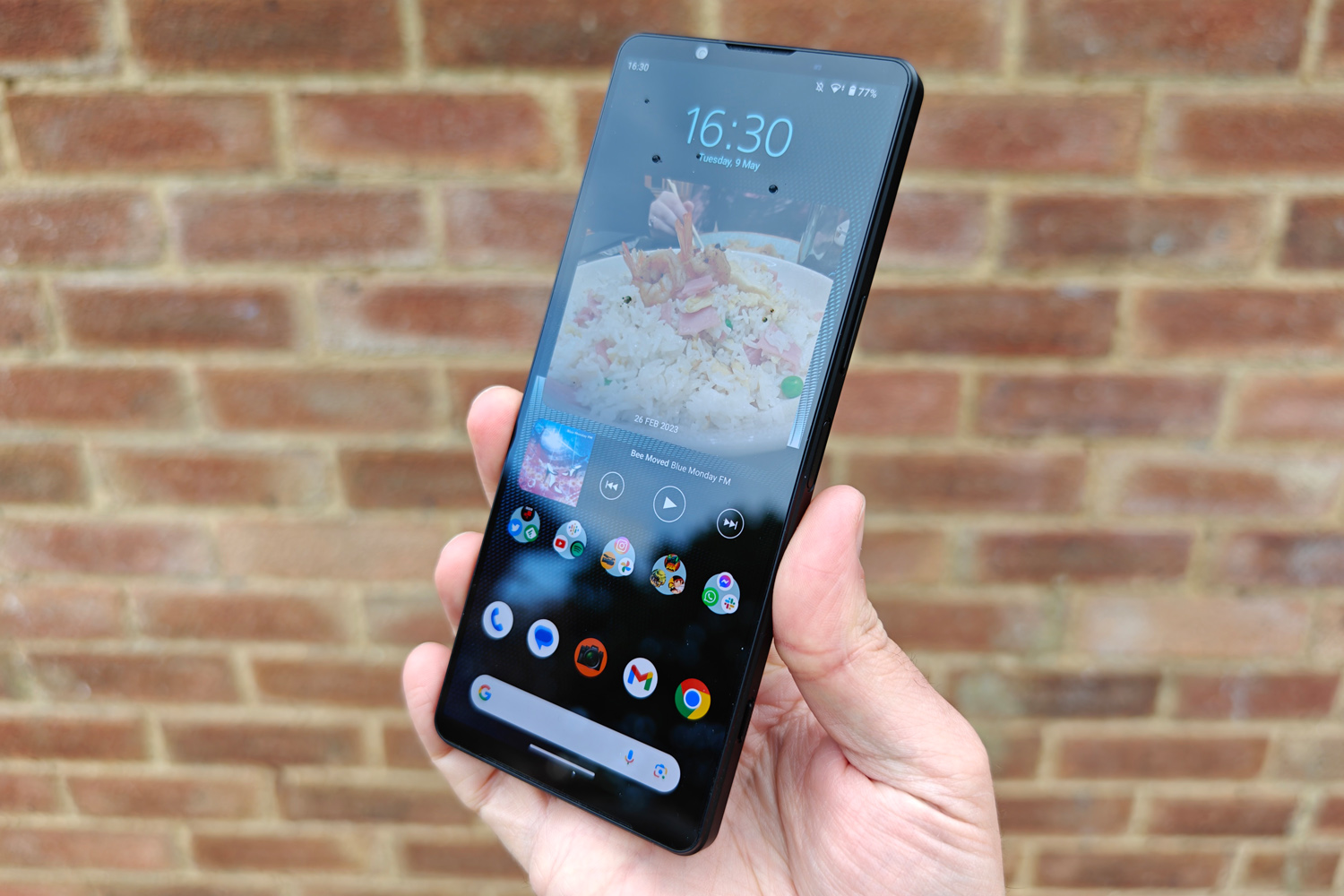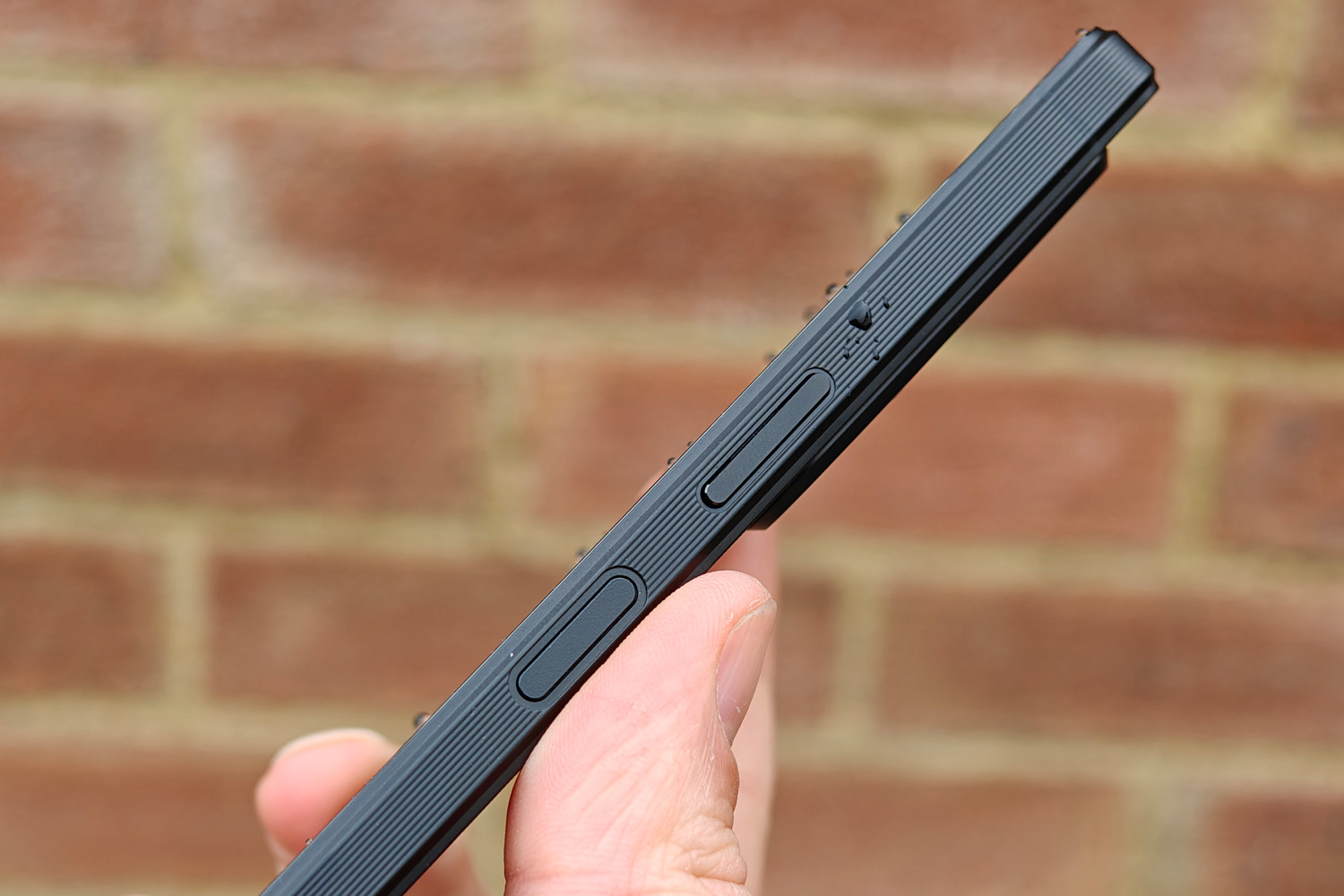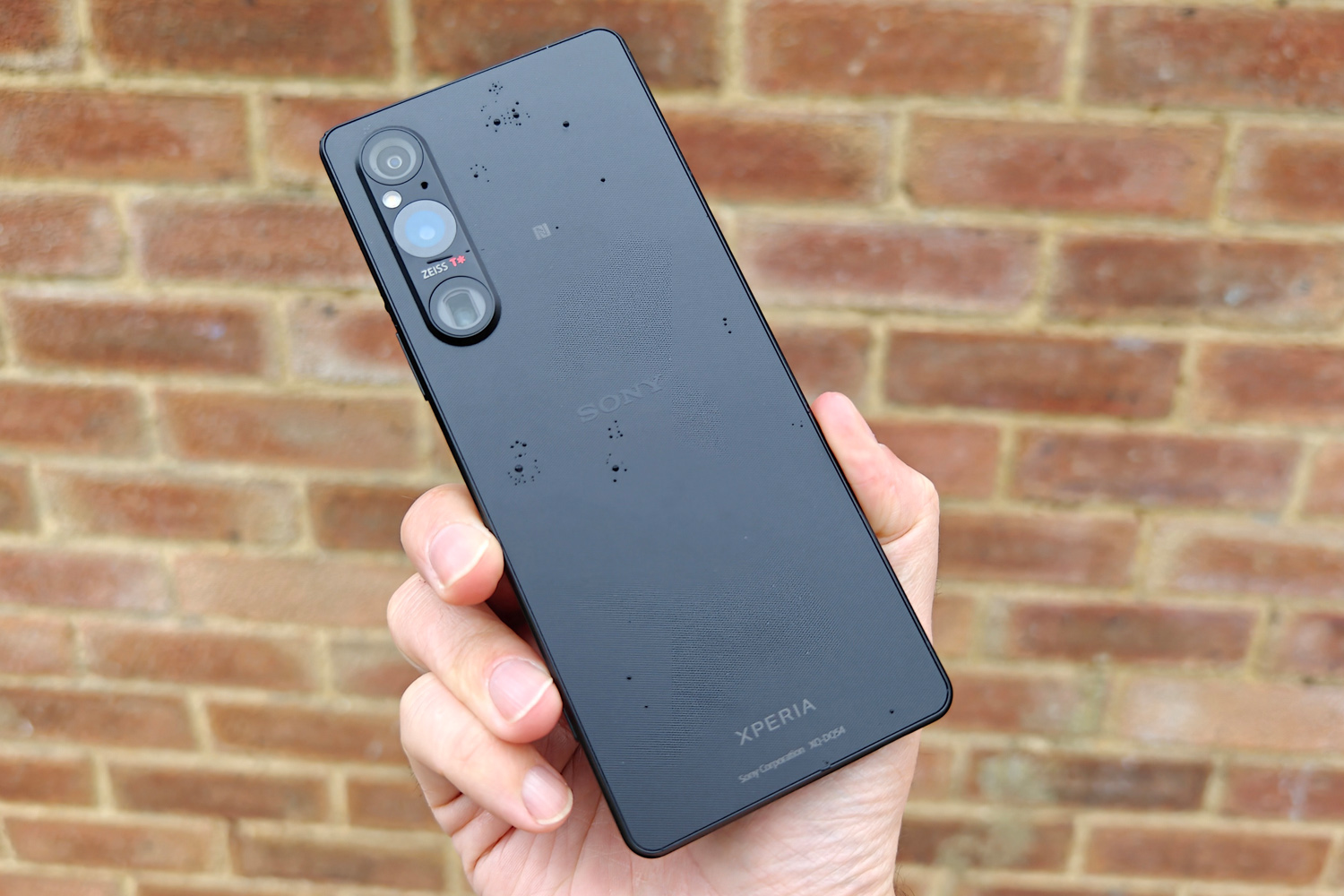 The rest of the Android world might be head over heels for curved glass, but Sony is sticking with what it does best. The Xperia 1 V is a tall, skinny slab of a phone, with a flat front and rear, angular sides and effortlessly minimal styling. Naturally it comes in black, just as every previous model has, but this time Khaki Green and Platinum Silver are also on the table.
On first glance it seems identical to last year's model, but look closer and you'll spot grooved lines on all four sides, which add extra grip. The micro-dot textured rear should also help prevent accidental slips. It's well protected should you drop it, with Gorilla Glass Victus 2 up front and IP65/IP68 dust and water resistance, but the narrow 21:9 aspect ratio means it's much easier to keep hold of than most big-screen rivals.
Almost all of the Sony staples return, including a tool-free SIM tray that also supports microSD expandable storage, a 3.5mm headphone port, and a physical camera shutter button. The power button still doubles as a fingerprint sensor, and is just as quick to recognise your digits. Given how slim the phone is, lefties should find it just as easy to reach as right-handers. Pour one out for the notification LED, though, which no longer makes the grade.
Screen & sound: pocket cinema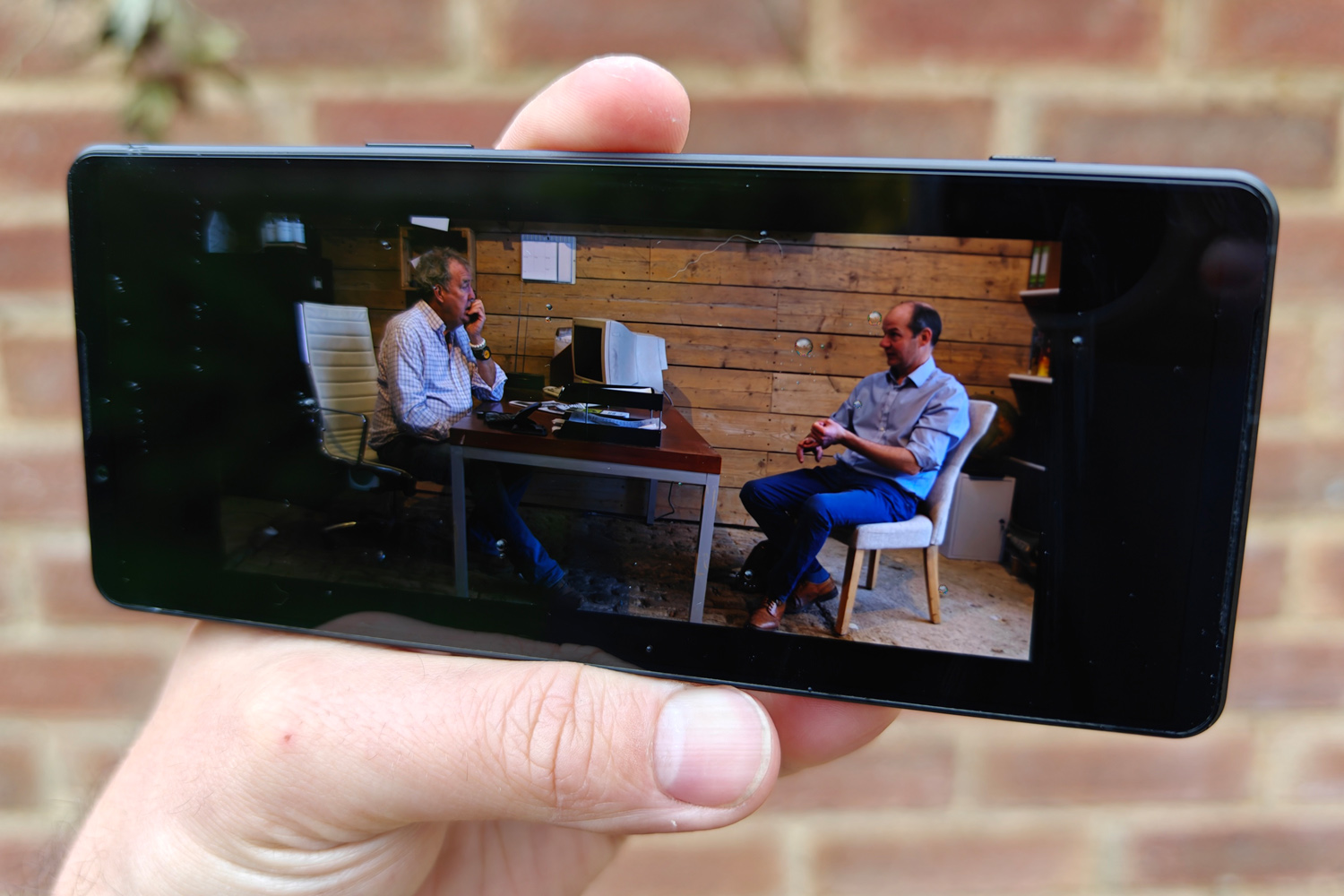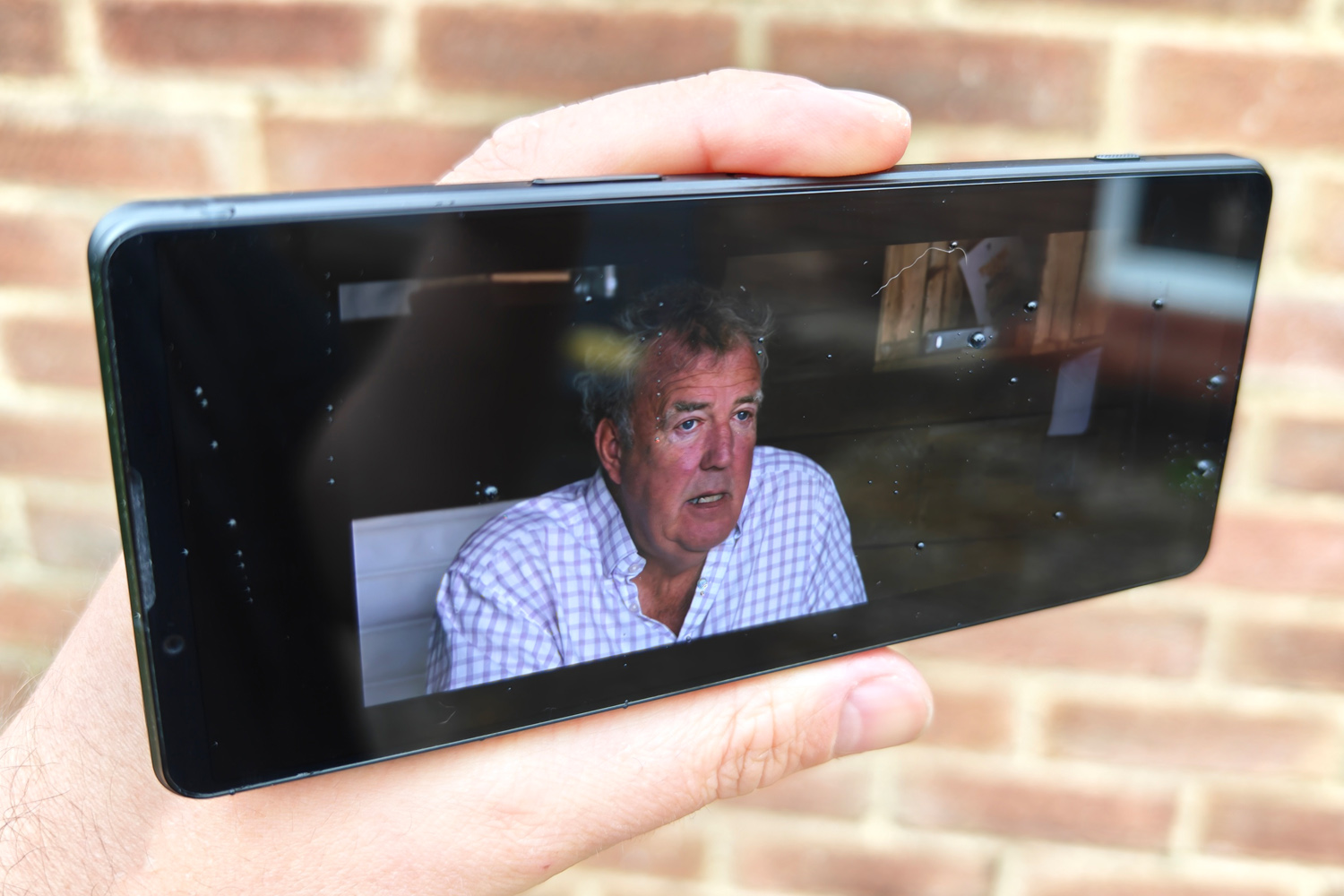 Last year's Xperia 1 IV had a stunner of a screen, so it's not a big surprise to see Sony bringing it back largely unchanged for 2023. The 6.5in OLED panel has a film-friendly 21:9 aspect ratio, unblemished by punch-hole cameras or display notches, and a ridiculously detailed 4K resolution.
More pixels are squeezed in here than on any rival, even if it sticks with upscaled Full HD for the most part to give the battery a break. UHD content is as pin-sharp as you'd hope, although with the majority of content still being 16:9, a lot of screen space is given up to letterboxing. The flat panel means it doesn't have to deal with annoying light reflections like phones with curved glass do.
Everything looks pleasingly vibrant in the Standard display mode, with outstanding contrast and well-balanced hues that stay easy on the eye. Creator mode puts accuracy first, swapping into BT.2020 colour on the fly based on what you're watching. The Auto-Creator setting recognises certain apps and kicks in automatically, so you don't have to dig through the menus before you press play, and there's also the sort of fine-grain white balance controls you'd usually find on a top-end TV.
Native 4K HDR playback on something that can slip in your pocket? You won't find that anywhere else in the phone world – but the Xperia 1 V feels a little out of step with its rivals in other respects. There's still no clever LTPO or fully variable refresh rate tech, for example – you've got to pick either 60Hz or 120Hz. The latter makes scrolling feel so much smoother it's worth the minor hit to battery life, although there's nothing you can to stop the phone running certain apps at the lower rate.
It also doesn't get anywhere near as bright as the current crop of flagship phones, which can pump out more than double the amount of light. Sony scrapped peak brightness being limited to certain picture modes with the previous-gen Xperia 1 IV, so you don't have to worry about changing setting before stepping out into bright sunshine, and the screen does at least stay readable without having to first search for some shade.
You won't find top and bottom bezels like the Xperia 1 V's (as subtle as they are) on any rival phones, which have largely embraced the "all-screen" approach. But we're happy for them to stick around when it also means the phone has room for yet another excellent pair of front-firing stereo speakers.
They produce impressively full-bodied sound, with a generous amount of low end that you wouldn't expect from a phone. Volume is easily on par with the best phones out there right now, with no distortion or reverberation when you crank things up. It remains a fantastic choice for music lovers, with a 3.5mm headphone port and LDAC Bluetooth for personal listening, plus Sony's DSEE Ultimate upscaling and 360 Reality Audio spatial sound to add greater depth to your tunes.
Cameras: seen the light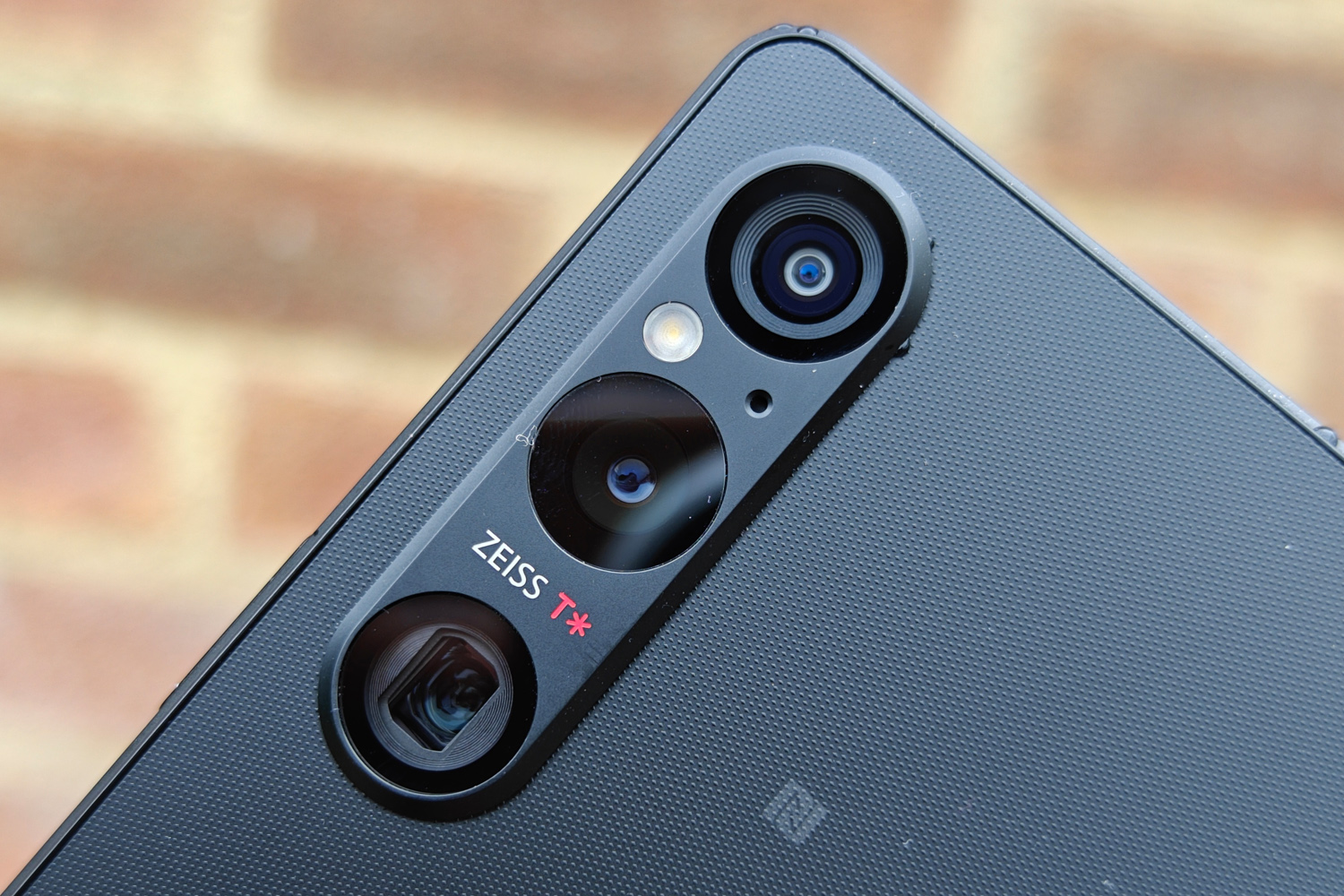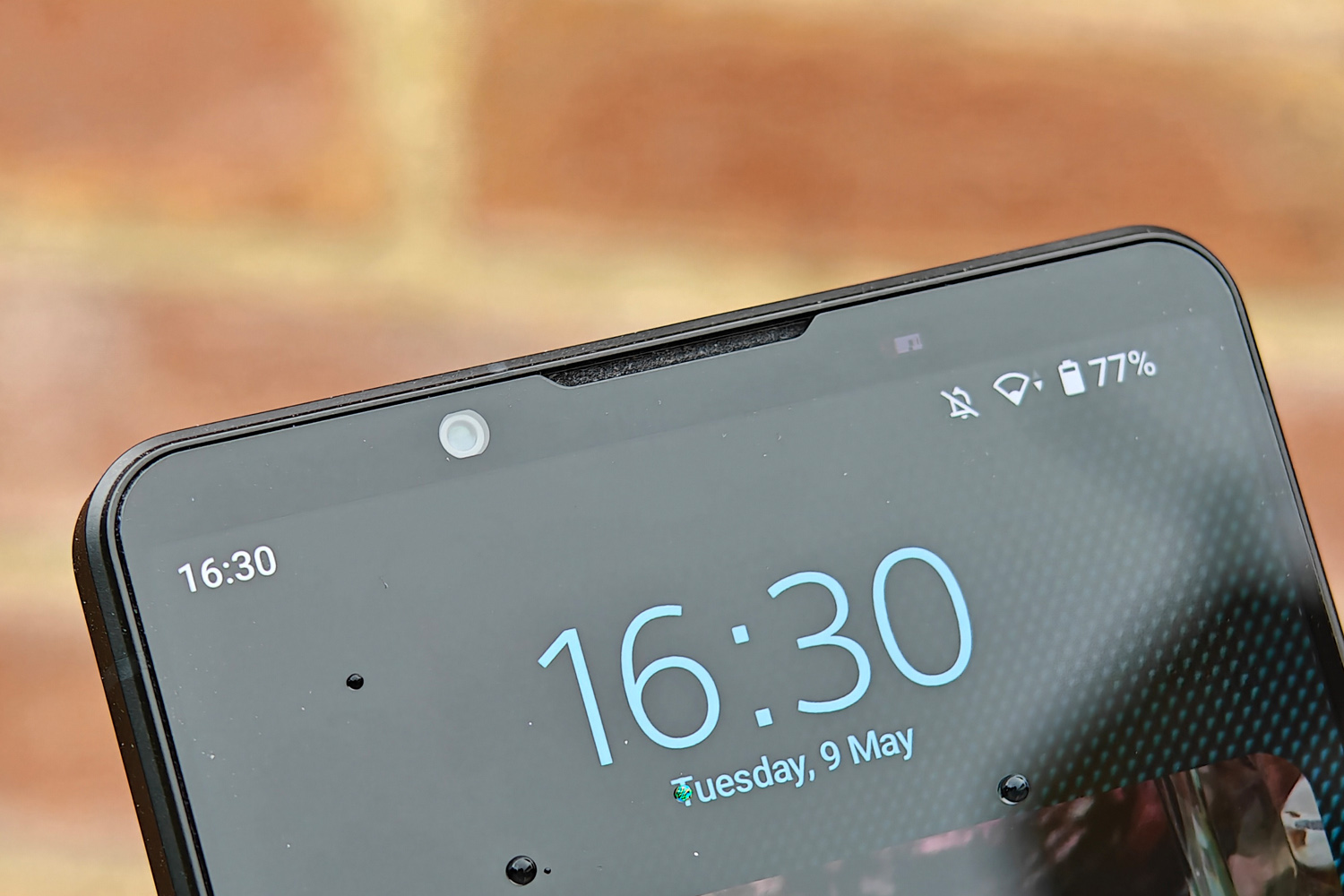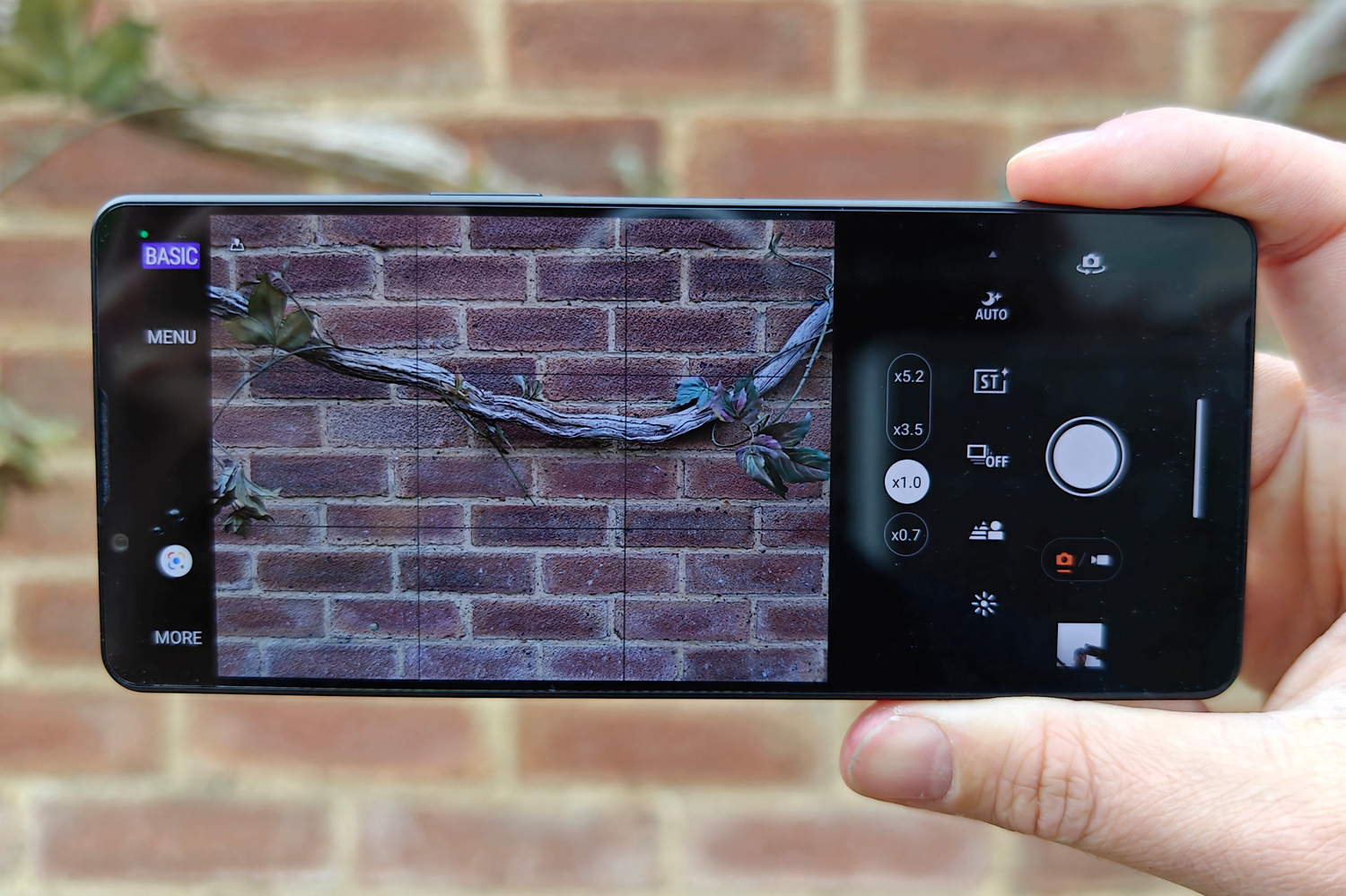 A trio of lenses once again take pride of place on the back of the Xperia 1 V: a 24mm wide-angle, 16mm ultrawide and 85-125mm periscope telephoto. They're as speedy as we've come to expect from Sony's phones, each managing 20fps burst shooting and all capable of 4K video recording at 120fps.
The focus remains on manual shooting, with separate apps for photos and videos that each have an abundance of controls and settings for pro snappers to tweak. Cinema Pro continues to be the domain of serious filmmakers, while Video Pro and Photo Pro have simpler layouts that don't overwhelm you with options until you go searching for them. The UI even works in portrait now, which suits how lots of people use their phones.
This time around, though, Sony is bringing an all-new sensor for the main camera. Exmor T for Mobile has a 52MP total pixel count, with 48MP being used for stills – which then get pixel-binned down to 12MP. At 1/1.35in, it's not as large as the IMX989 1in sensor it developed in partnership with Xiaomi, but the firm still reckons low light performance is almost three times as good as the outgoing Xperia 1 IV. Which hardly put in a poor showing. An auto night mode and more computational photography are also very welcome additions for those that prefer point-and-shoot simplicity to manual shooting modes.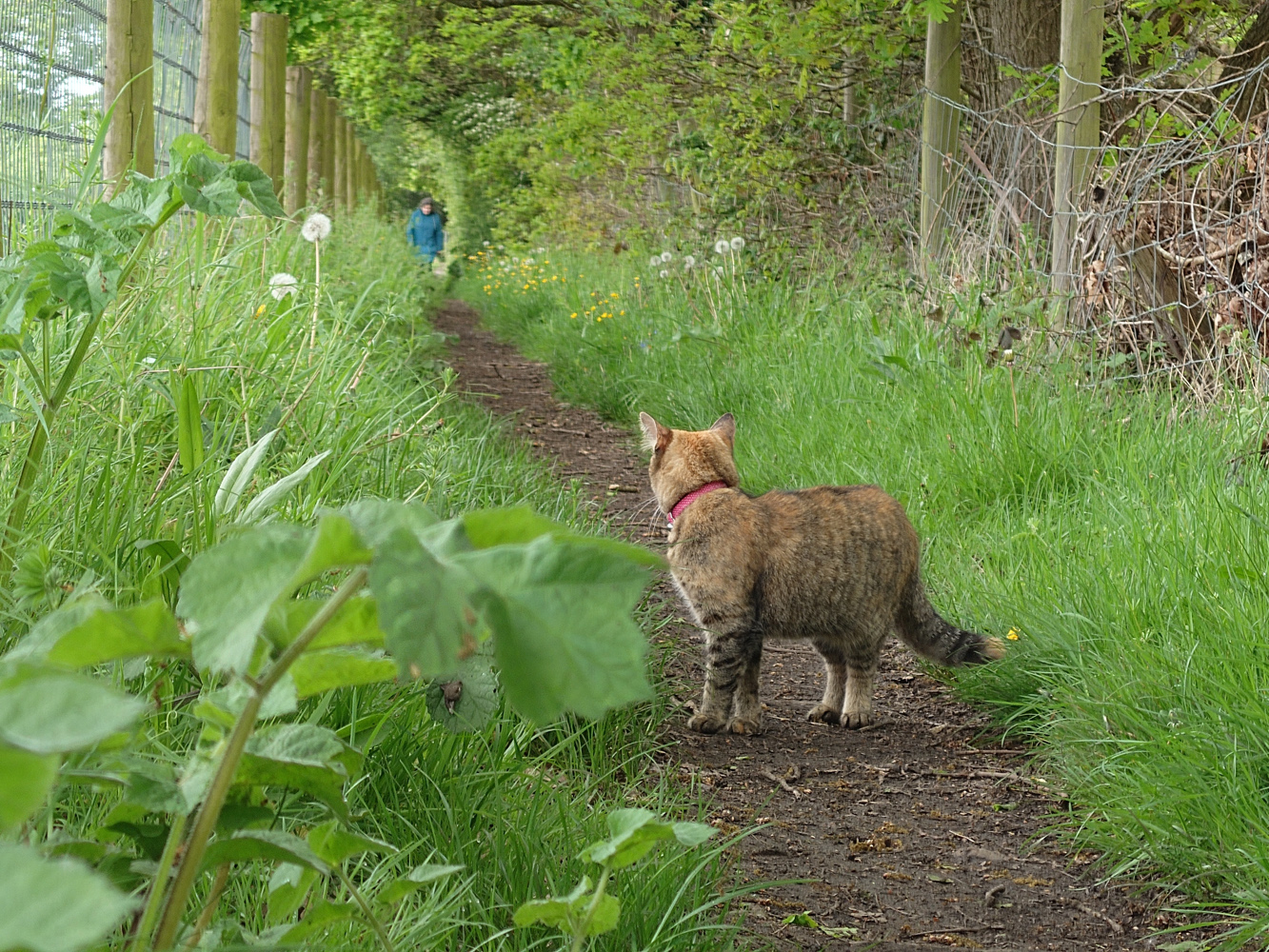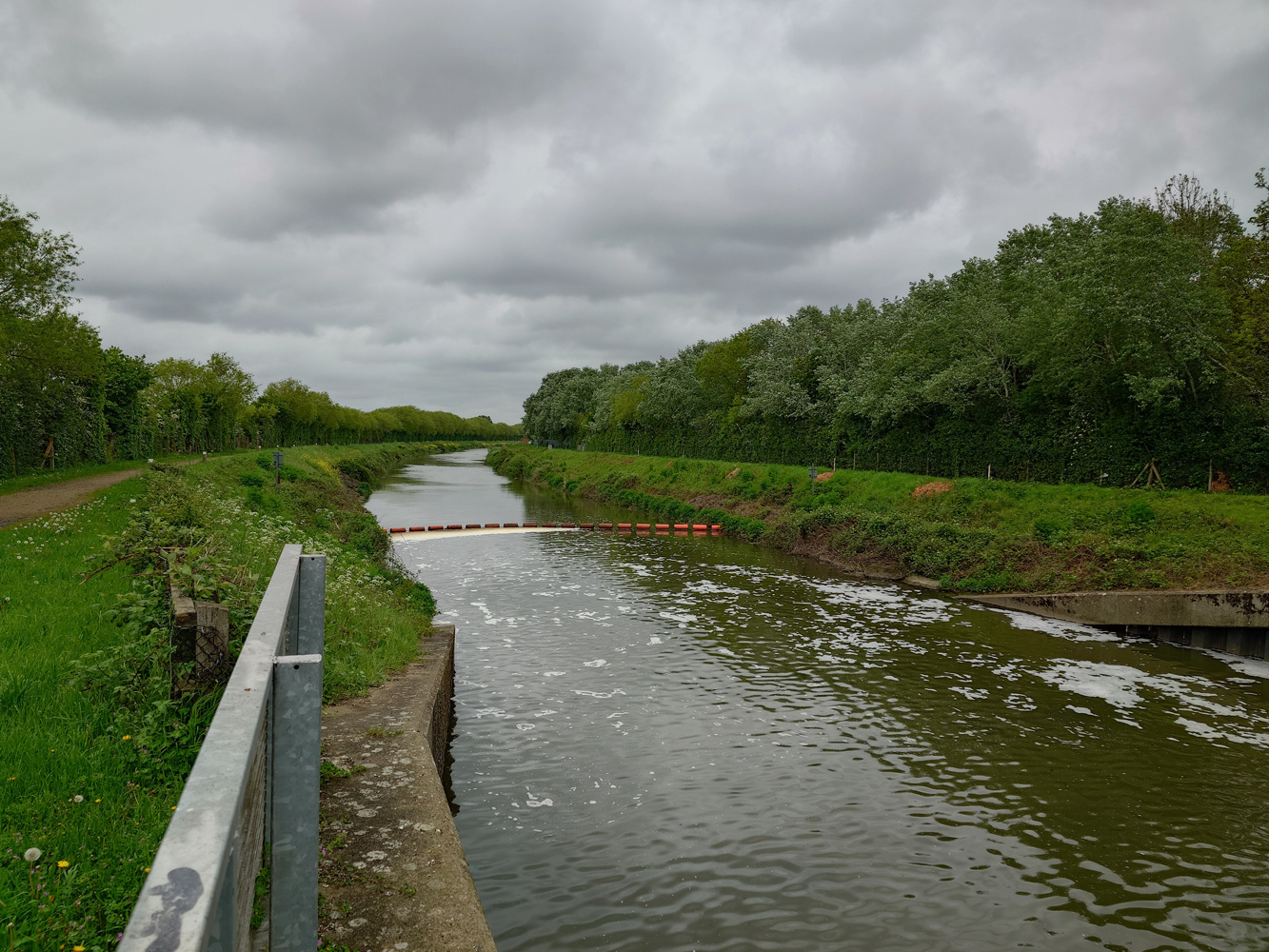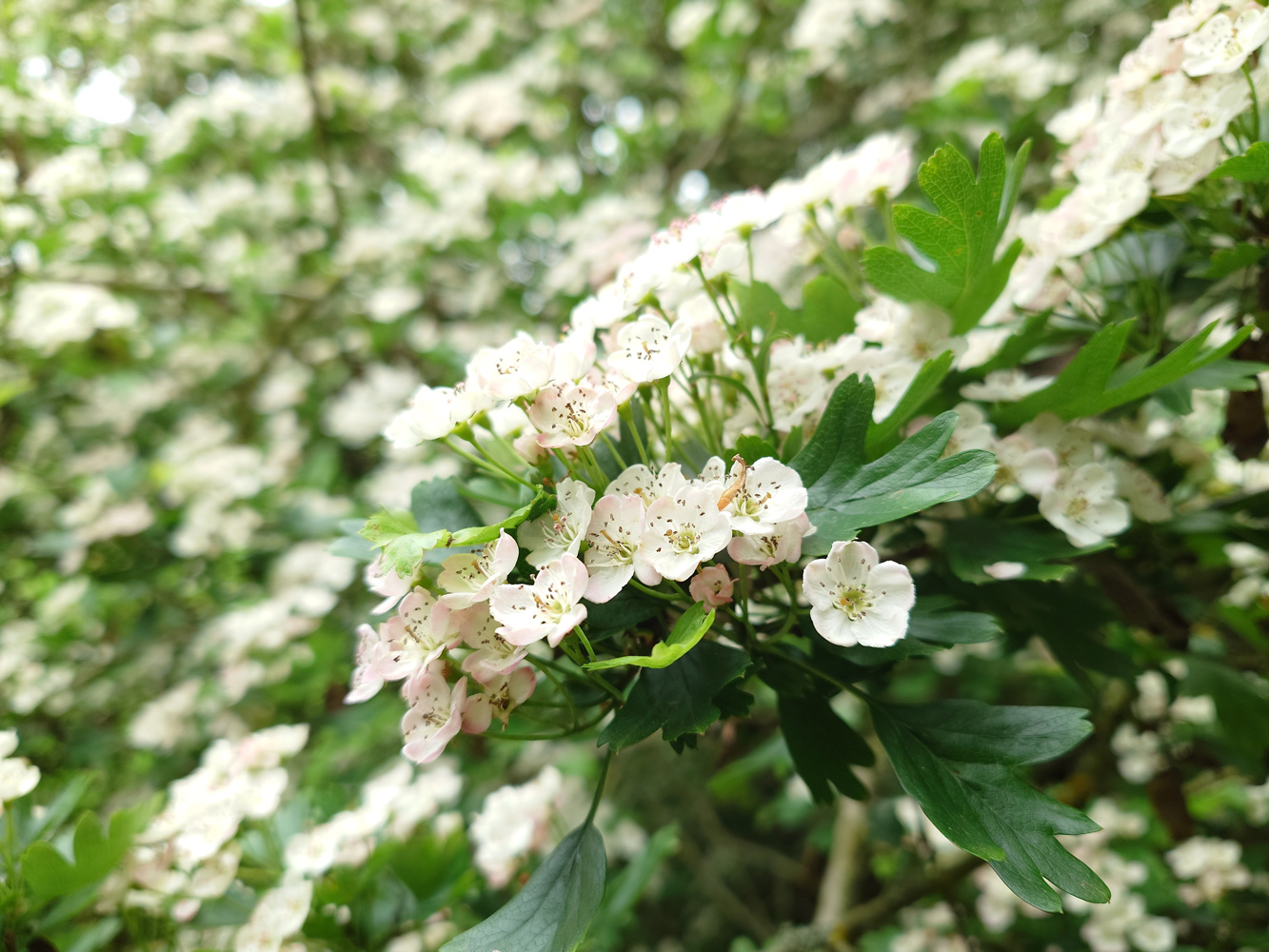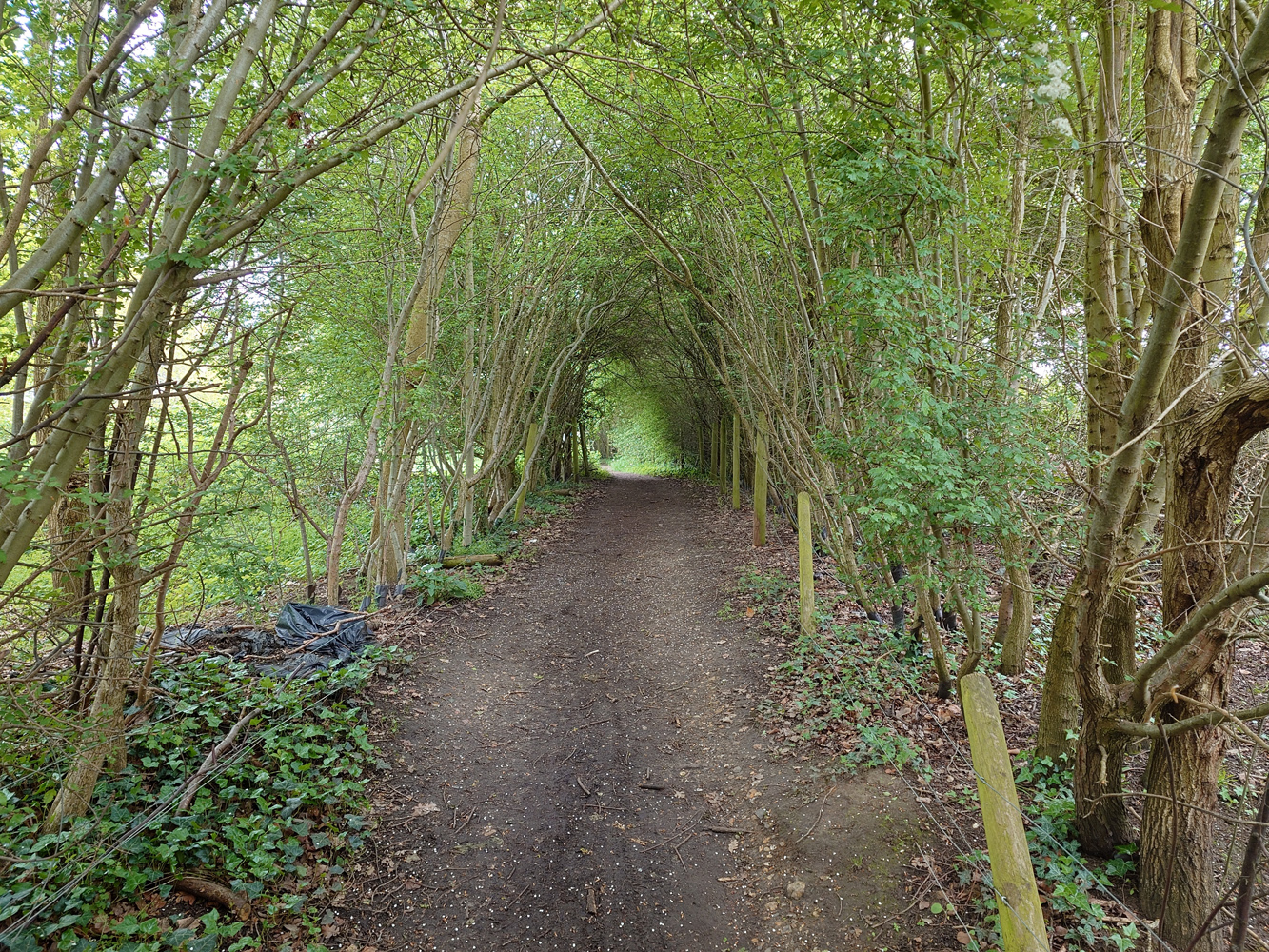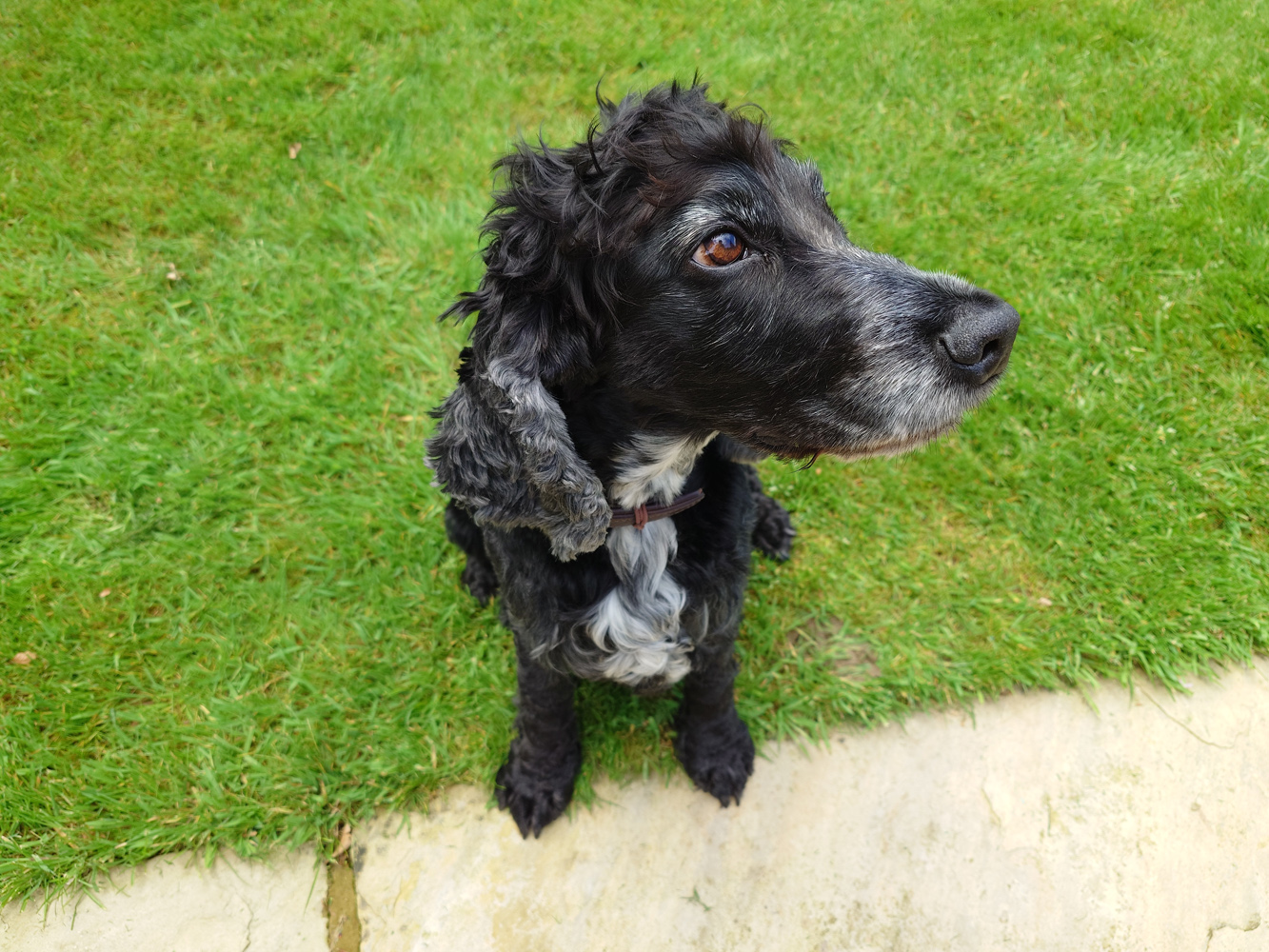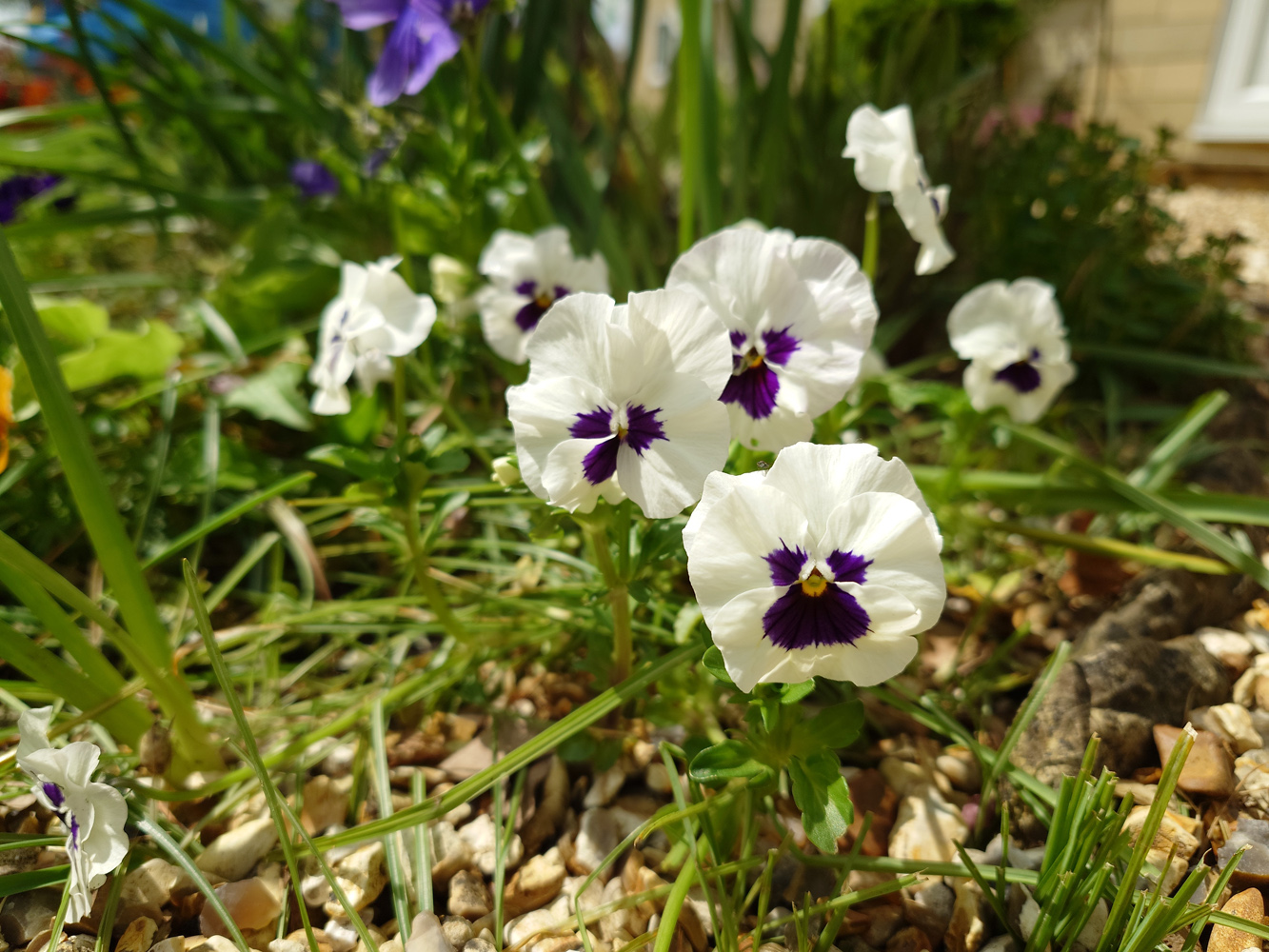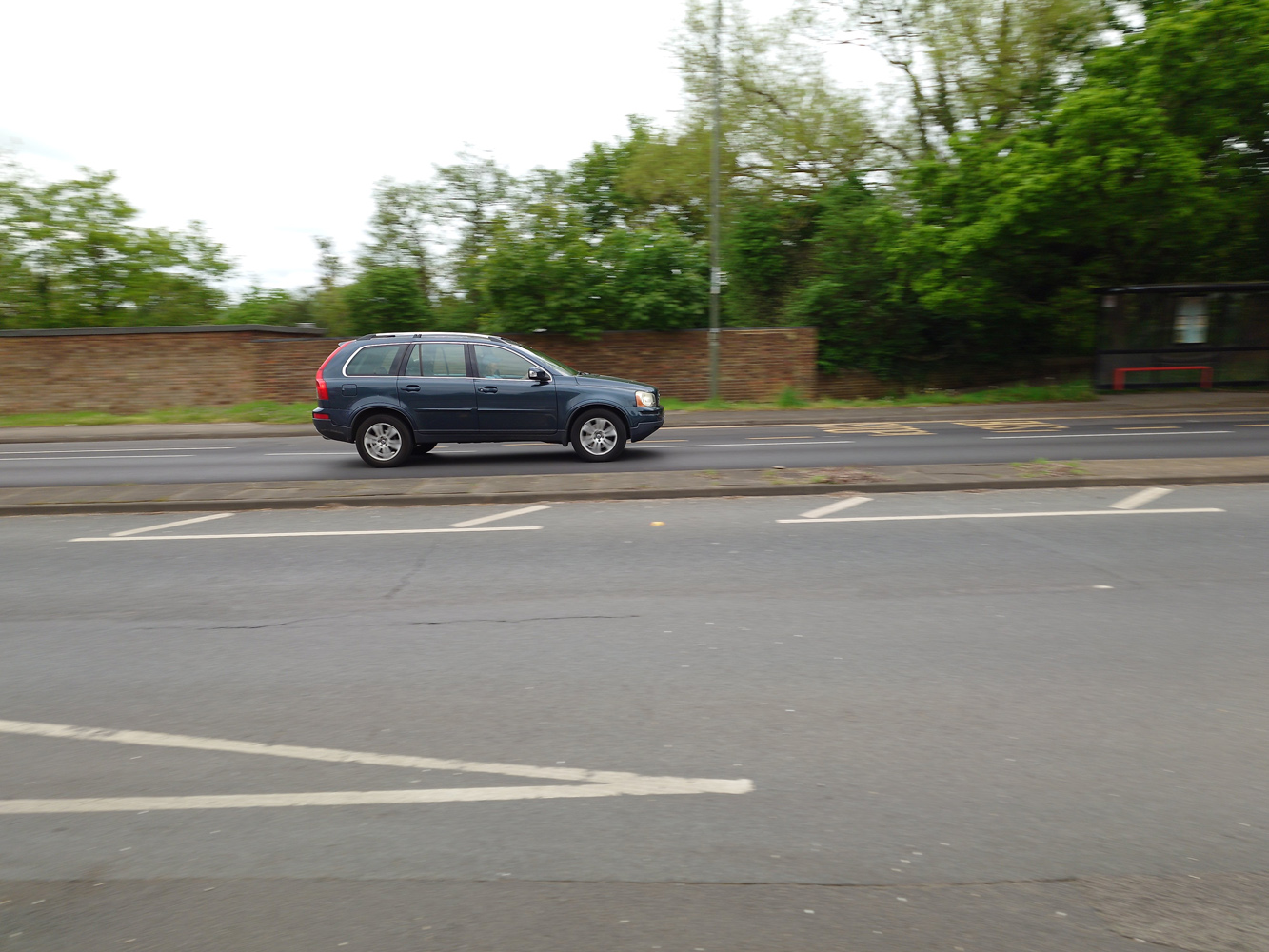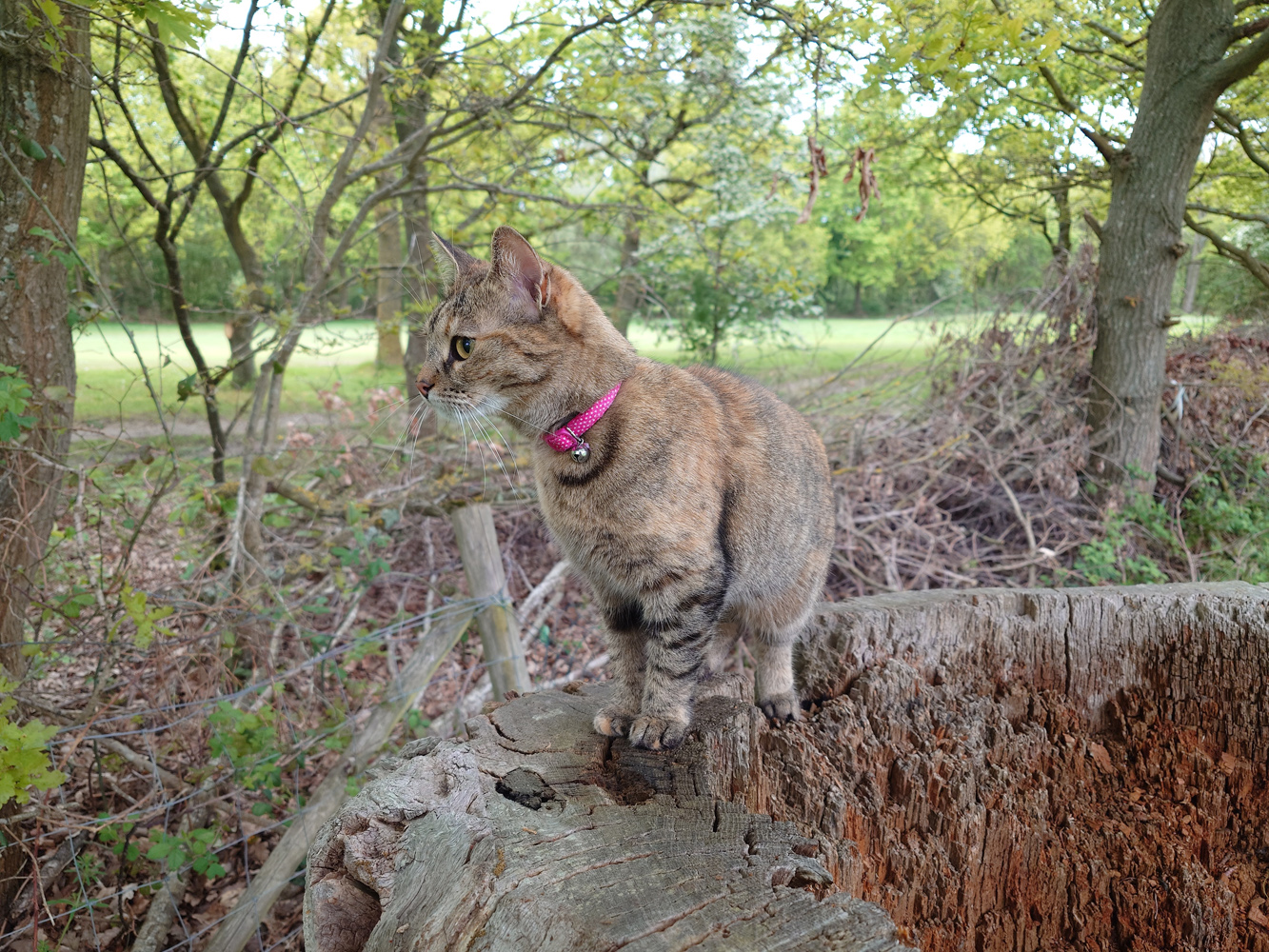 There's no question Sony has retained the Xperia 1's ability to capture an impeccable amount of surface detail during daylight hours, which holds up brilliantly once you start peeking at pixels. Colour, exposure and sharpness are also largely consistent across all three lenses, although the main camera absolutely takes the lead on overall clarity. There's even a good amount of natural bokeh when shooting close-ups, without relying on digital depth effects – if not quite to the level of a 1in sensor.
The ultrawide camera puts in a good showing, with plenty of dynamic range and good sharpness towards the edge of the lens.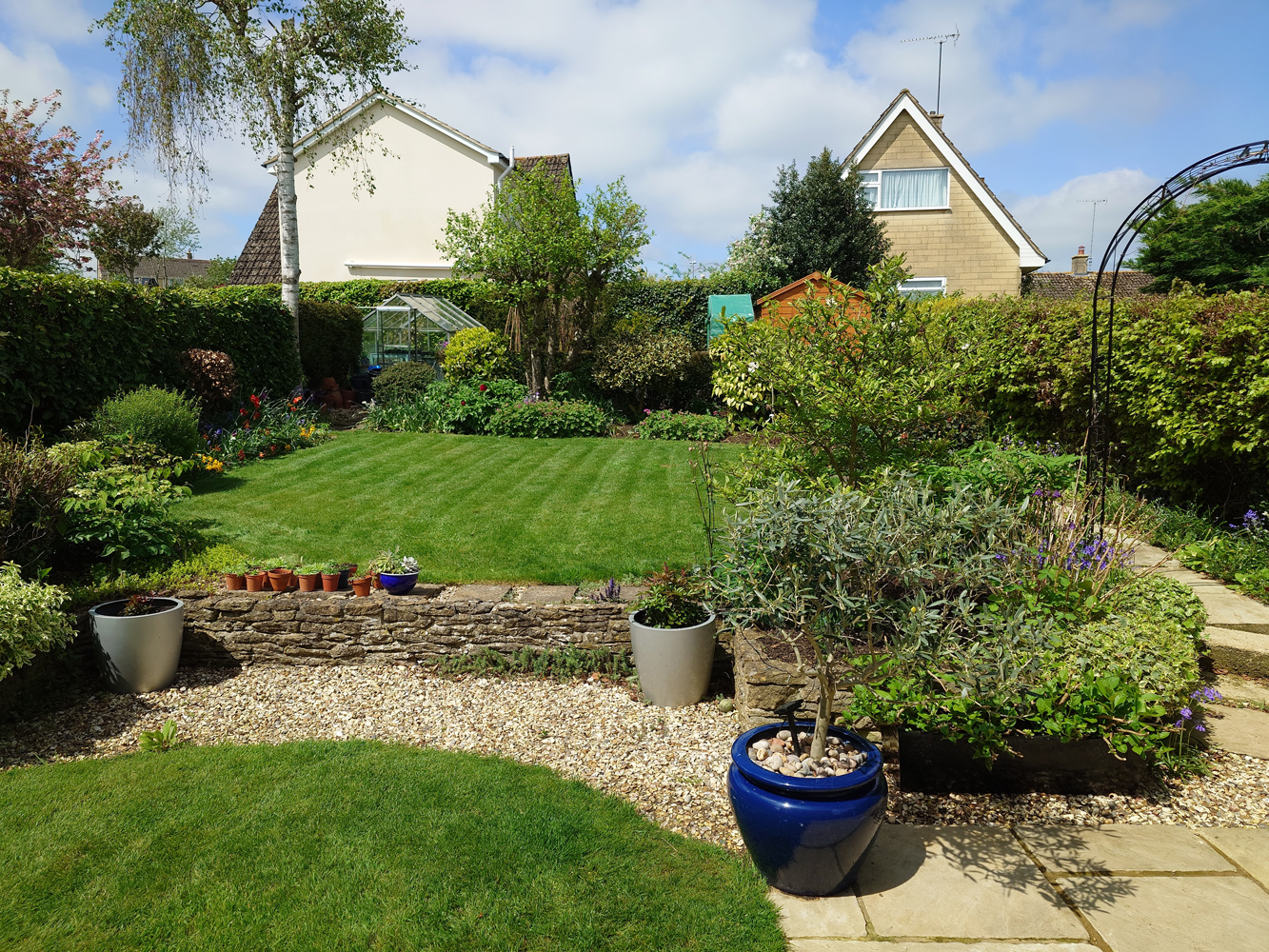 Colours are more natural than a Google Pixel, with more subdued greens for foliage. You might argue some shots have less impact as a result, but it largely boils down to personal preference. Exposure can also be rather restrained at times: even with HDR enabled, there's no artificial brightening going on here like you'll find on a Samsung or Apple phone. On overcast days, your pictures will look dimmer – albeit more lifelike – when relying purely on Auto mode. HDR can't always prevent highlights from getting blown out in bright parts of a scene, either. You can always take over with the PSM modes, with manual control adding a lot more flexibility with light intake and exposure.
The telephoto's maximum 5.2x optical zoom preserves a decent amount of detail, even if brickwork, foliage and fine textures can get a little lost. Saturation can dip, and it's also not the strongest magnification available in a flagship phone, with the Samsung Galaxy S23 Ultra maintaining its lead. While Sony includes up to 15x digital zoom, details quickly drop off and noise increases.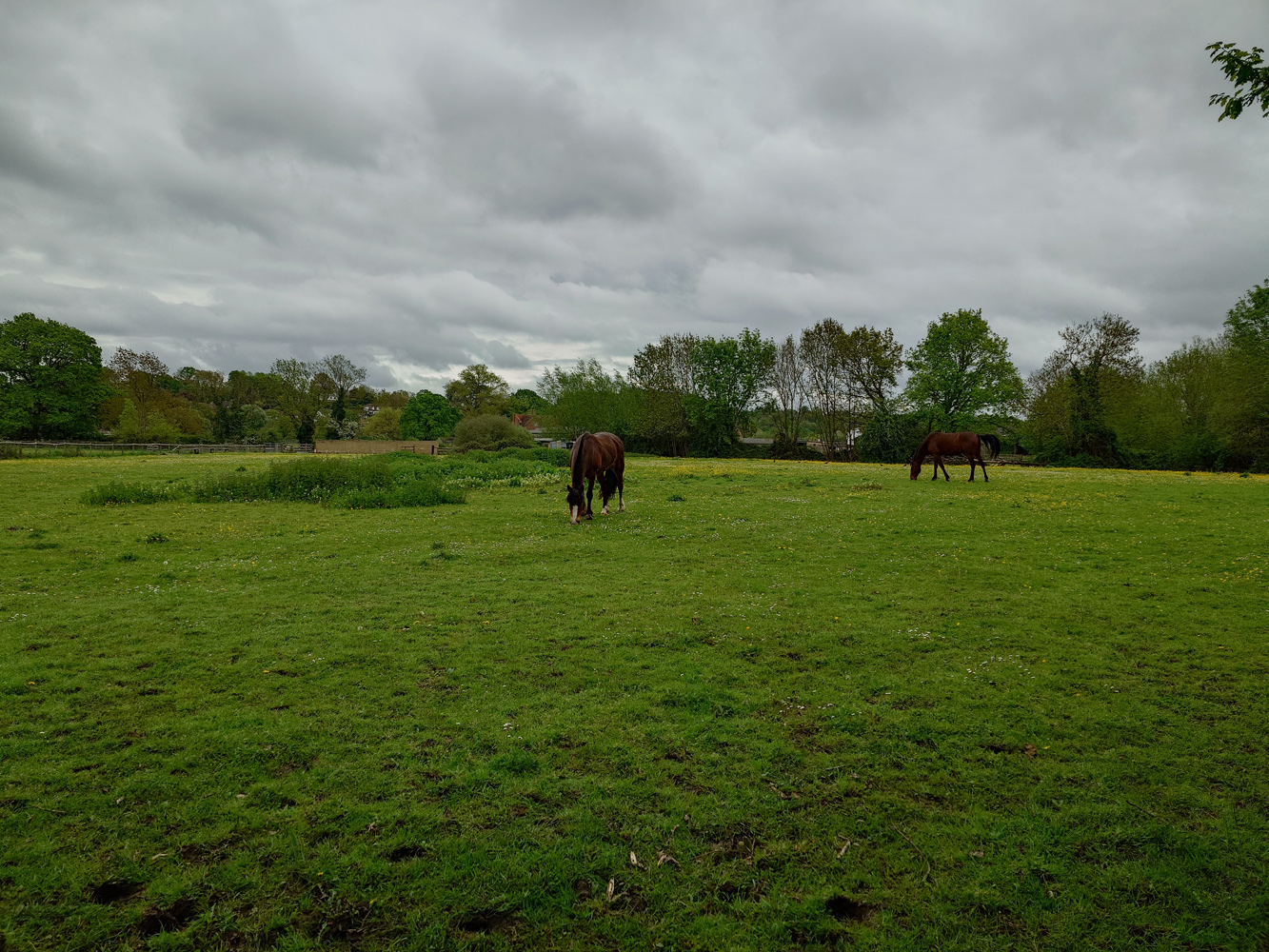 Once the sun sets Sony's new lens is able to perform at levels consistent with the very best smartphone cameras, with plenty of fine detail, very low noise, natural colour reproduction and realistic exposure that doesn't overly brighten a scene. Highlights aren't quite as nuanced as some competitors, with finer details sometimes blown out, but there's very little in it.
The zoom lens isn't quite so adept, introducing a lot more noise even with night mode lending a helping hand. Pictures stay sharp, though, and colours remain well balanced.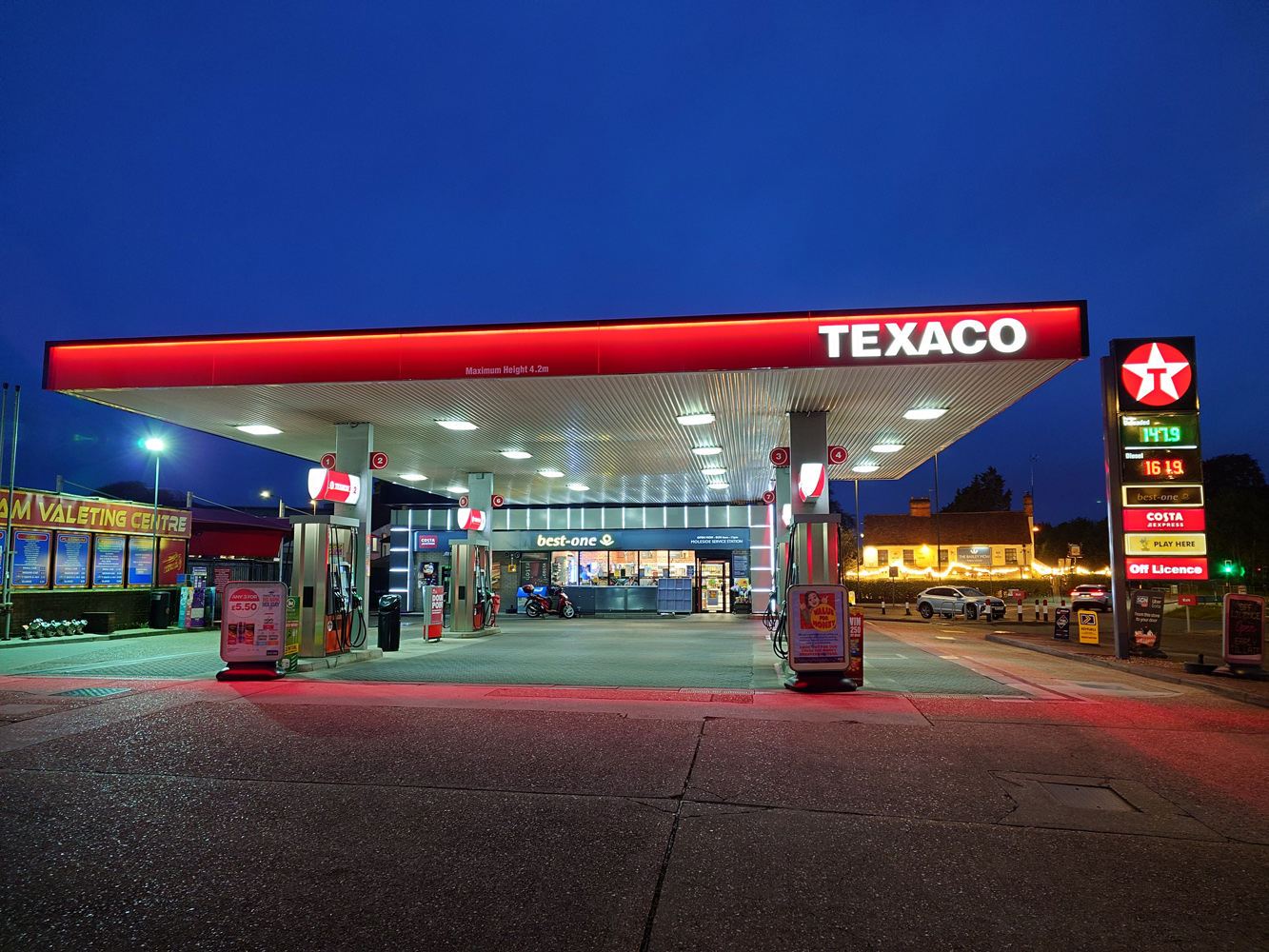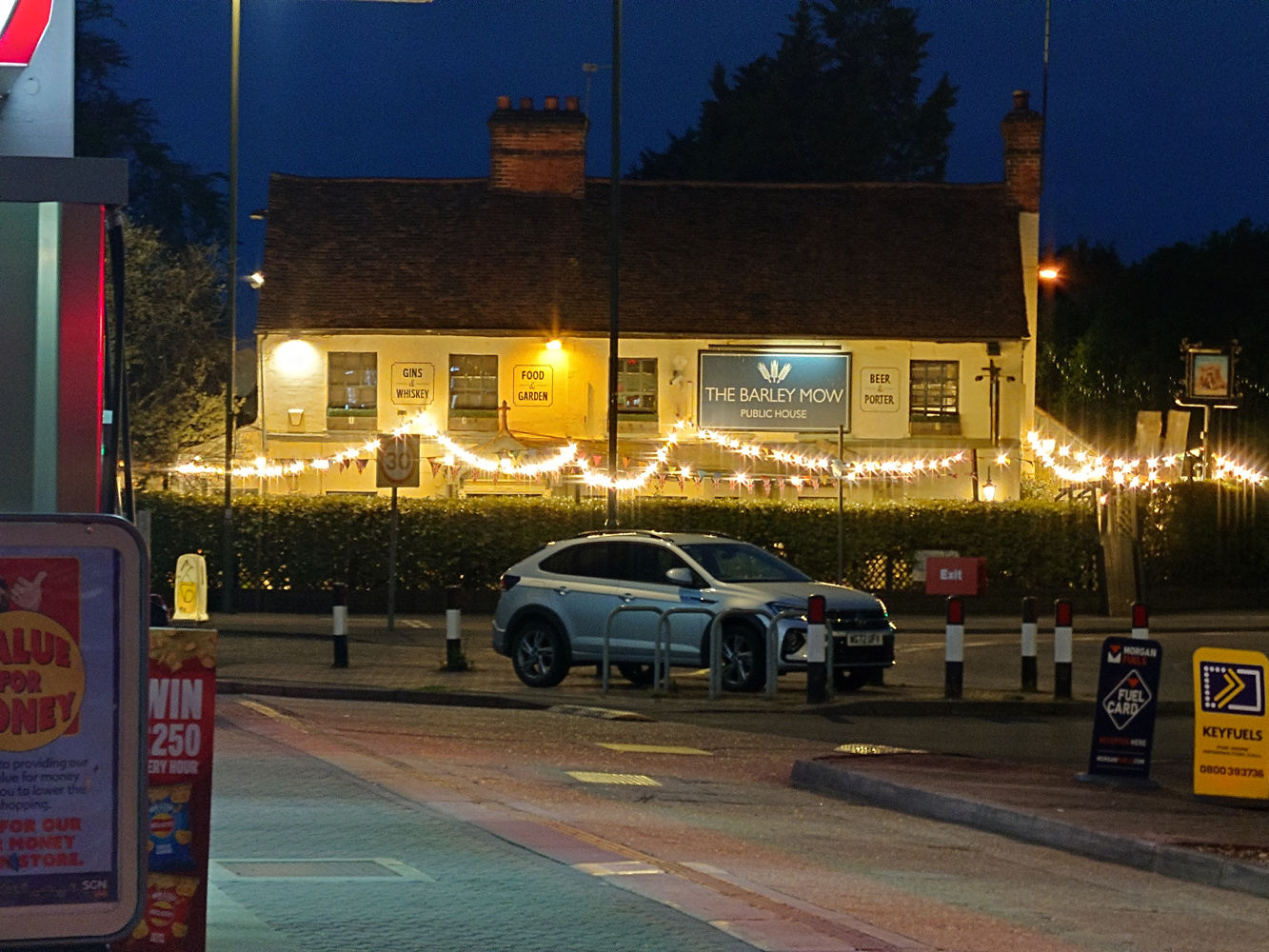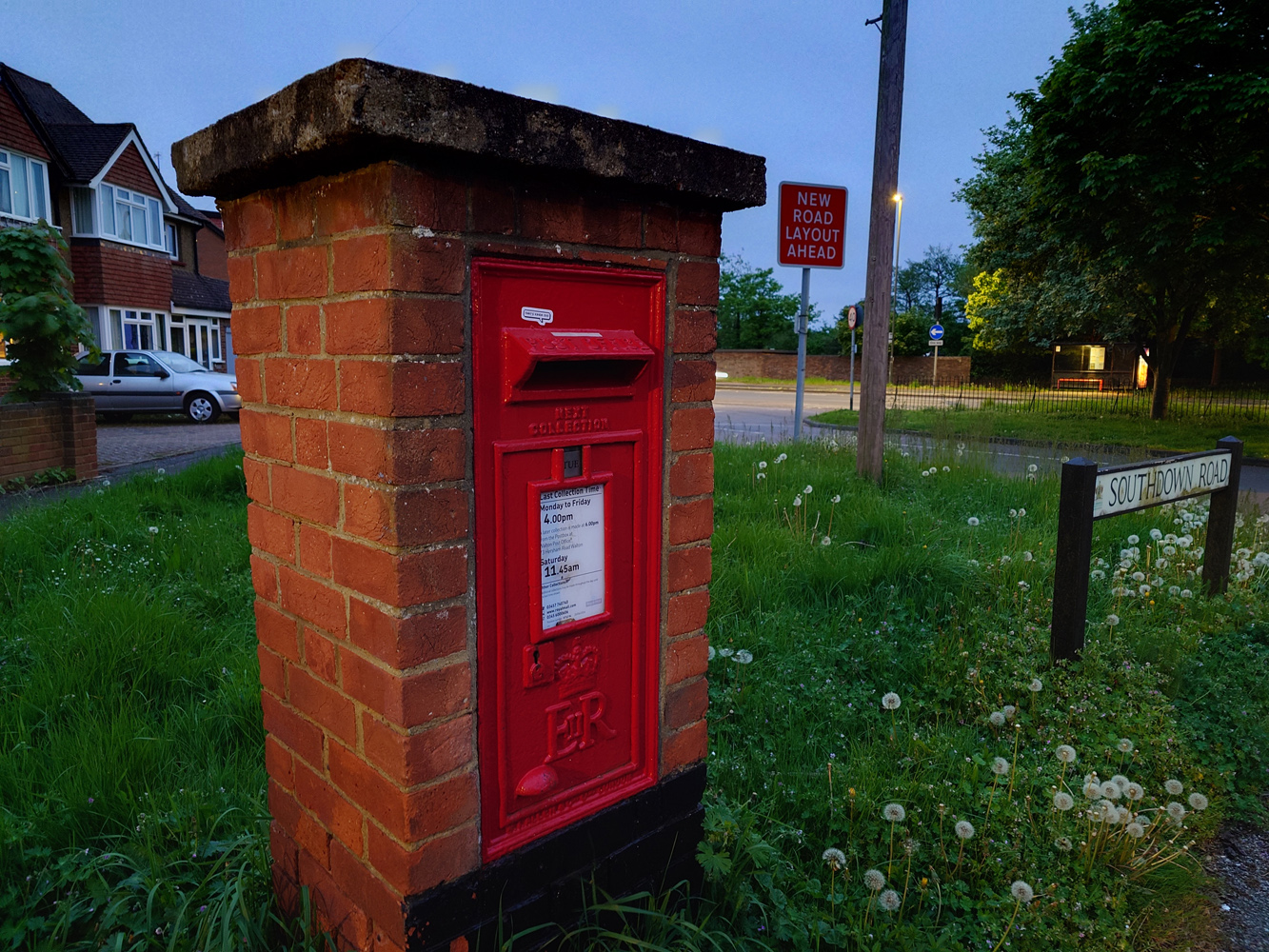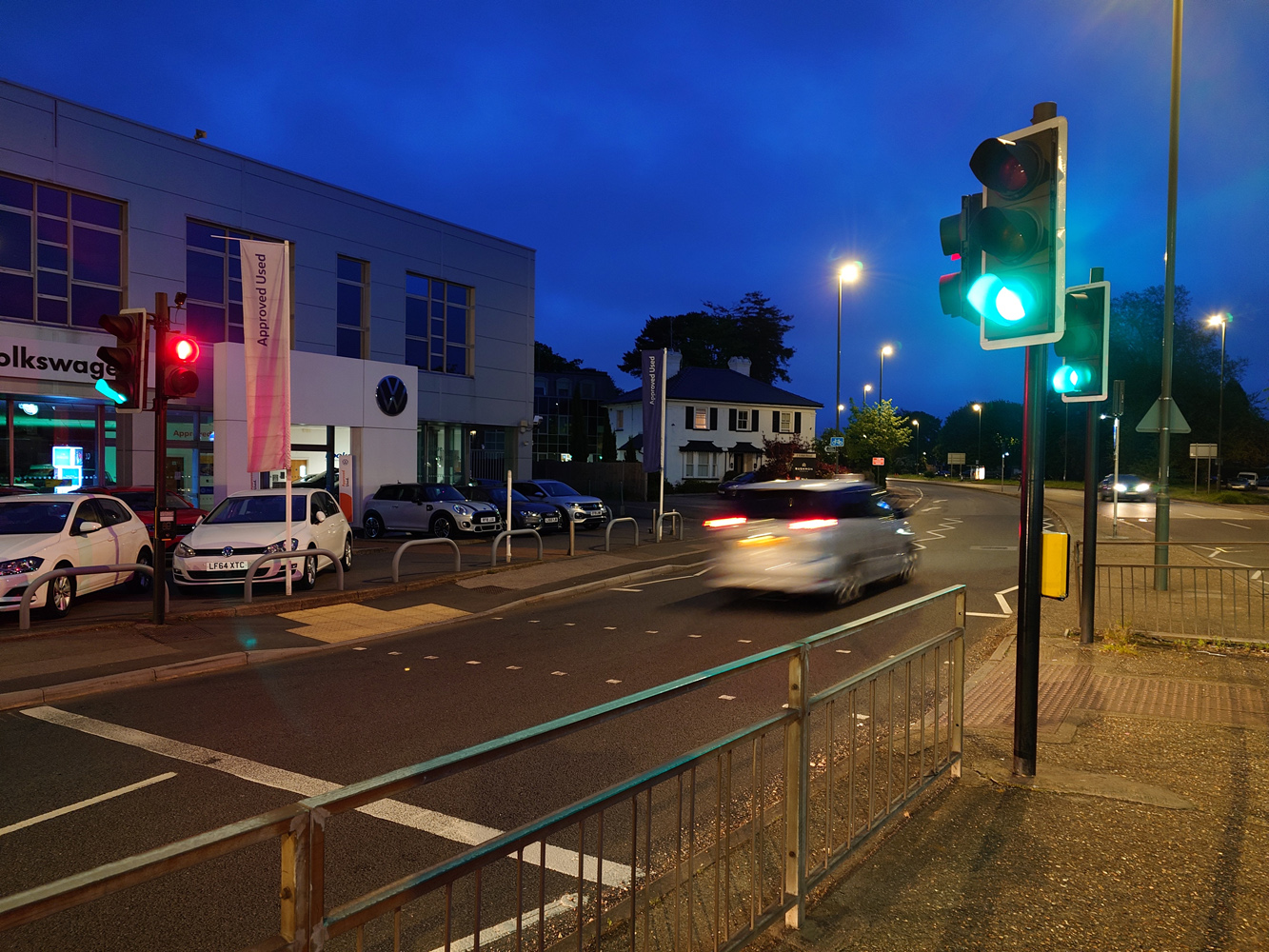 The beauty of the Xperia 1 V is being able to take full manual control, with an interface that mimics the one seen on Sony's Alpha cameras. DSLR owners will feel right at home, as usual. And while there's no dedicated macro mode (something we're seeing more of in rivals), no other phone has the Xperia's object tracking burst mode abilities.
Performance & software: keeps its cool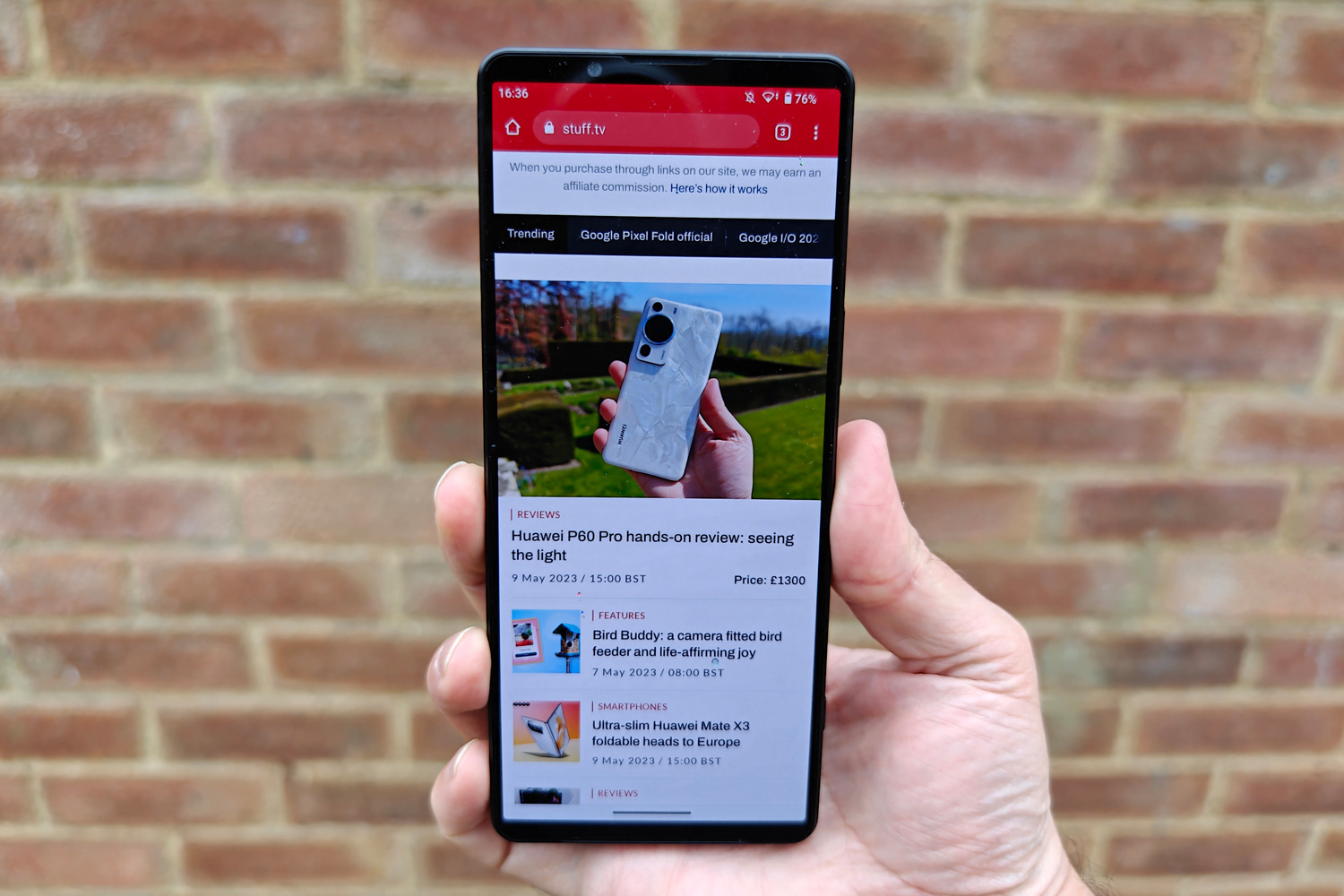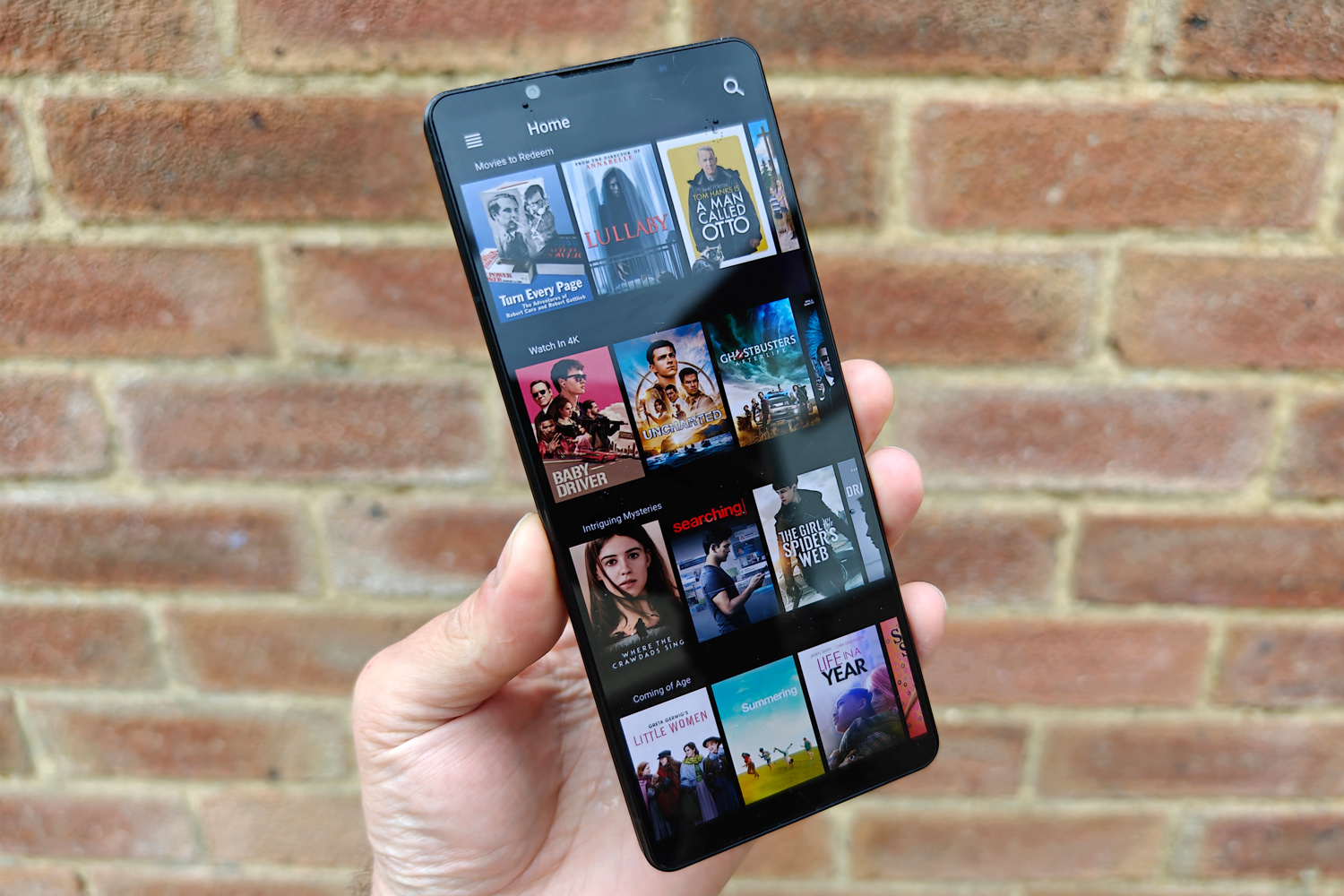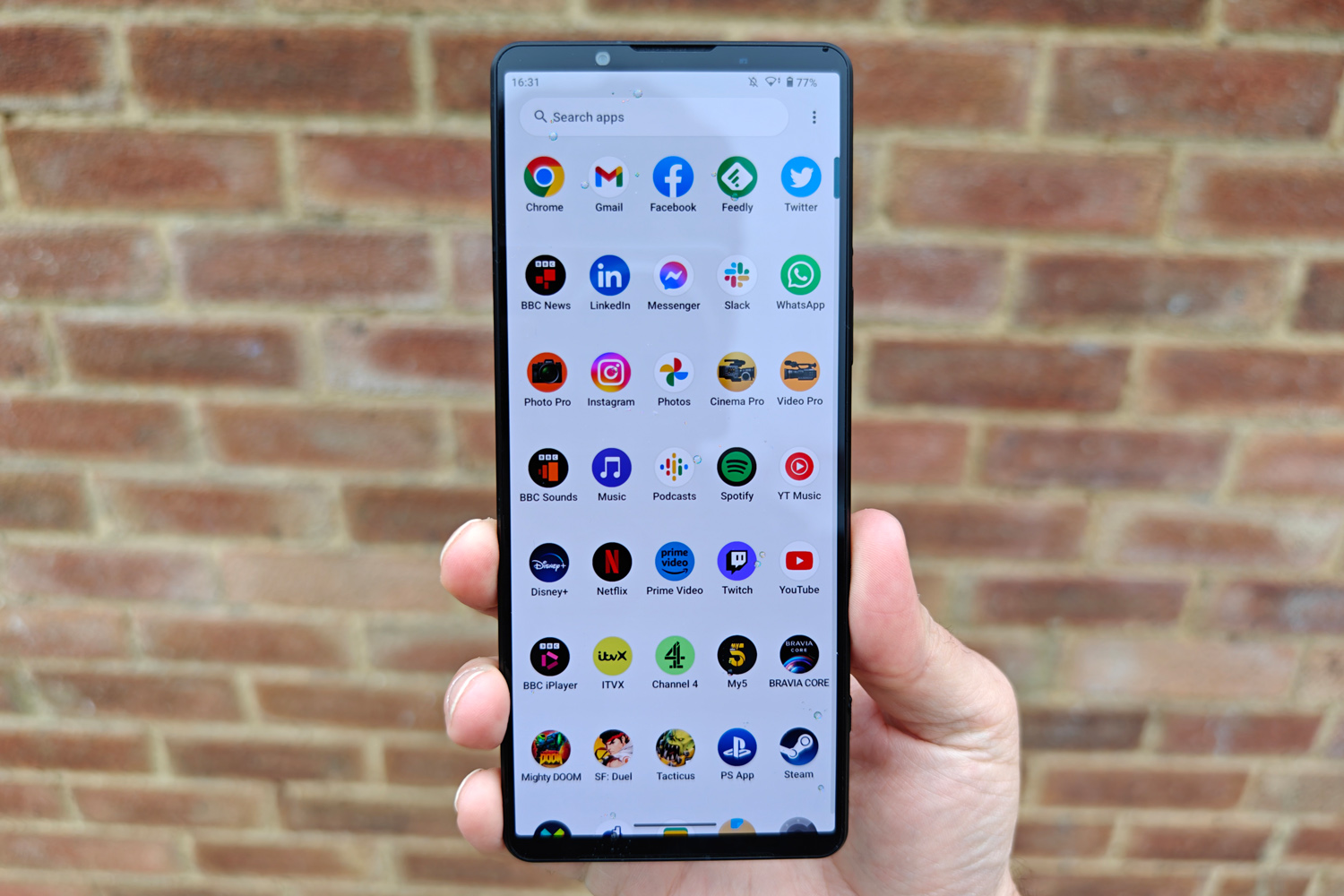 The Xperia 1 series has never been short on power, and this fifth-gen model is no different. It's packing a Qualcomm Snapdragon 8 Gen 2 CPU and 12GB of RAM, which is essentially overkill for running most apps. The Android homescreen was always smooth and responsive; apps opened pretty much instantly; it powered through demanding tasks and shrugged off split-screen multitasking.
More importantly, there are no heat concerns. Last year's Xperia 1 IV could only manage five minutes of 4K HDR video recording before throwing a temperature warning and throttling performance. There's none of that here. Even after a morning split between a marathon Genshin Impact session and shooting a lot of 20fps burst photos, performance remained consistent.
Gaming in general is as polished as you'd expect from a flagship phone, with most titles defaulting to their highest settings and managing well in excess of 60fps when supporting unlocked frame rates. Sony's Game Enhancer overlay also makes a return with performance monitoring and live streaming straight to YouTube. It now lets you snap screenshots by pressing the phone's physical camera shutter button, which is a neat addition.
Sony's Xperia UI remains as slick as ever, laying useful extras on top of the standard Android interface like a multi-window shortcut for quickly launching pairs of apps in split-screen mode. Aside from a few Sony-made apps, which are mostly dedicated to the cameras, the software selection is largely Google's own. There's no pre-installed bloat, although we got a lot more use from the Bravia Core movie streaming service than we did the Music Pro audio recorder, which beams your sounds into the cloud for off-device processing and noise reduction.
Battery life: slightly more stamina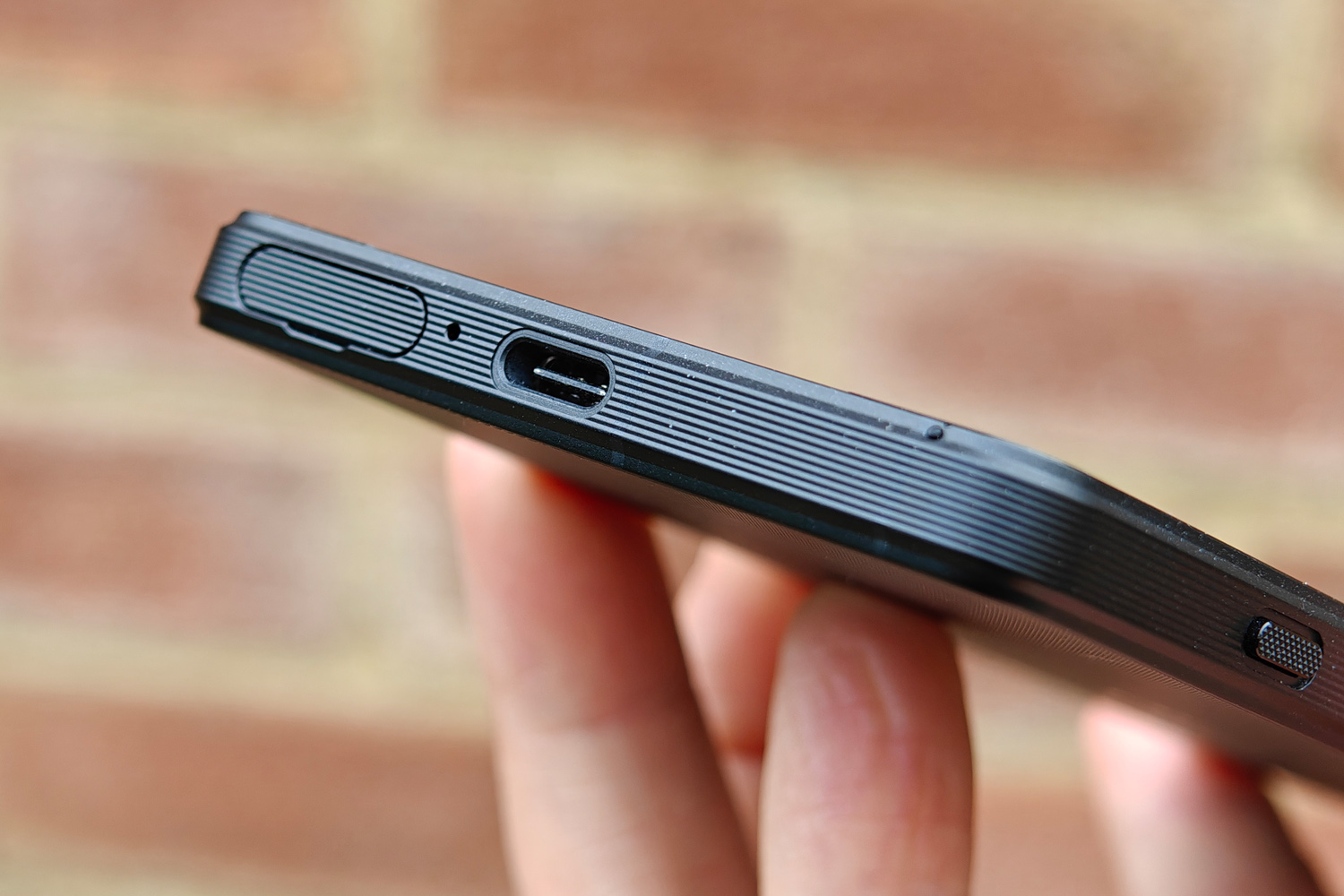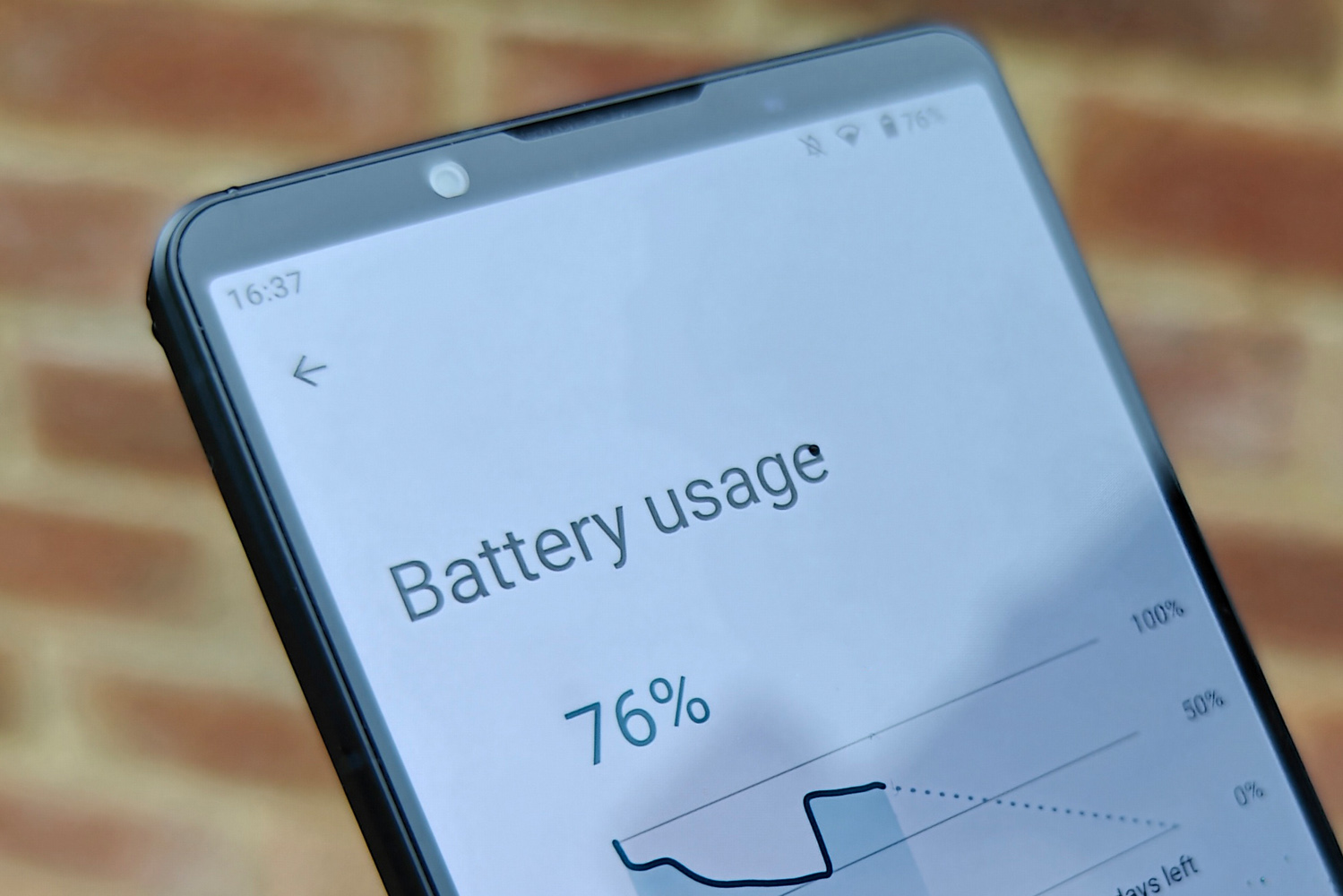 Sony hasn't been too adventurous with either battery capacity or charging speeds for 2023. The Xperia 1 V has the same 5000mAh cell as the outgoing Xperia 1 IV, will top up at a maximum 30W over USB-C, and can manage 15W through a Qi charging pad. That's essentially on par with Samsung, Apple and Google, but a long way behind big hitters coming out of China like the Xiaomi 13 Pro.
There's no power brick included in the box, either – although there's a good chance you'll have one sitting in a drawer that can refuel the phone at its top speed. We saw 50% in just over half an hour, with a full charge taking around an hour and a half.
A more efficient CPU and better heat dissipation does help each charge stretch that little bit further than last year's effort. Sony's estimated 20 hours of 4K video playback still seemed a little ambitious in our testing, but 17 hours of UHD Amazon Prime Video downloads at 50% brightness is still a good showing. For daily duties it had no trouble lasting from morning to evening, with our usual mix of video playback, music streaming, gaming, camera use and social scrolling. It's comfortably up there with other Snapdragon 8 Gen 2 flagships for longevity.
Sony Xperia 1 V verdict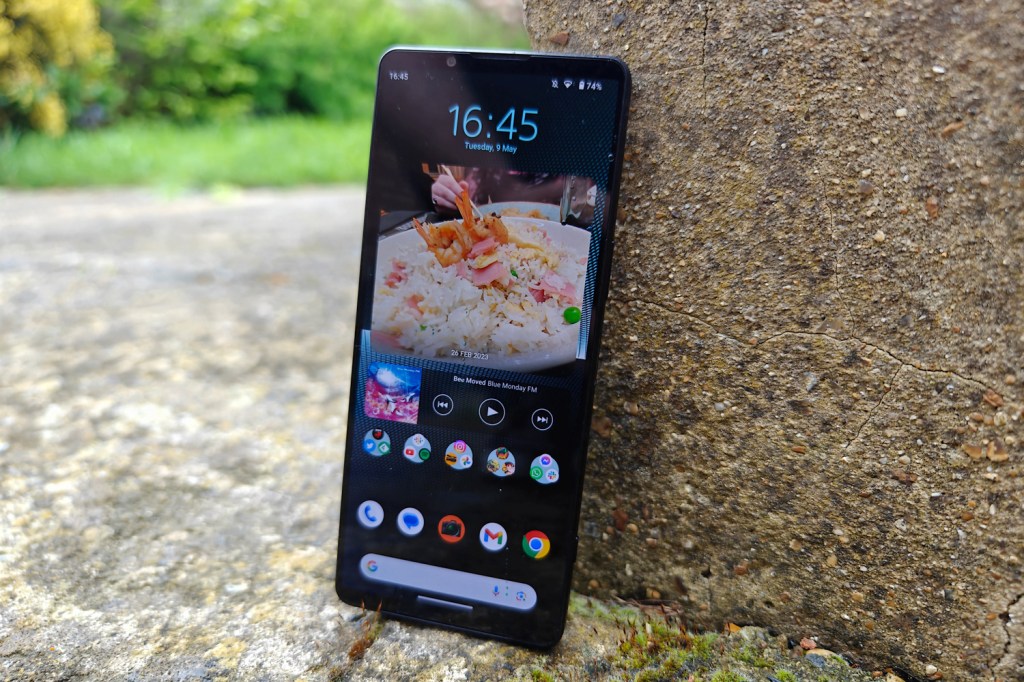 Like its predecessor, the Xperia 1 V is a fantastic demonstration of Sony's best bits. The display is wonderfully cinematic (even if a 4K screen remains an extravagance for a phone rather than a must-have), the speakers produce impressive sound, and almost all the features loved by hardcore phone fans make a return. The firm has seemingly addressed its thermal throttling issues too, so performance is always on point.
Importantly, more computational photography and an automatic night mode means it's finally a little happier to hold the hands of amateur photographers. The £1299 SIM-free price is on par with other top-tier handsets, but with a free pair of £350 WH-1000XM5 headphones for anyone pre-ordering before launch day, it effectively undercuts them by a fair margin.
That said, this remains a no-compromise handset aimed squarely at creatives who know their way around a camera – and particularly those who shoot video, or who appreciate the Sony's burst shooting abilities. Rivals also zoom further and pack in more creative modes to appeal to casual snappers. So once again, Samsung, Apple and Google fans aren't going to be lured from their Galaxys, iPhones and Pixels.
Creators with a Sony alpha in their camera bag, though, will absolutely want to take notice.
Stuff Says…
Another zero-compromise flagship that borrows its best bits from each Sony division. Shoots fantastic stills and videos if you put in the effort – but not everyone will want to.
Good Stuff
All the manual modes a pro snapper or videographer could want
Stunning screen and great sound
Last of the old guard for fan favourite features
Bad Stuff
Cameras not as point-and-shoot friendly as rivals
Charging speeds are merely average
Serious money
Sony Xperia 1 V technical specifications
Screen
6.5in, 3840×1644 OLED w/ 120Hz refresh rate, 21:9 aspect ratio, HDR10+
CPU
Qualcomm Snapdragon 8 Gen 2 octa-core
Memory
12GB RAM
Cameras
52MP (48MP effective), 24mm f/1.9 w/ OIS + 12MP, 16mm f/2.2 ultrawide + 12MP, 85-125mm f/2.3-2.8 telephoto w/ OIS
12MP front
Storage
256GB on-board, microSD expansion
Operating system
Android 13
Battery
5000mAh w/ 30W wired, 15w wireless, reverse wireless charging
Dimensions
165x71x8.3mm, 187g