Sony PlayStation Pulse 3D Wireless Headset review
Tempest your expectations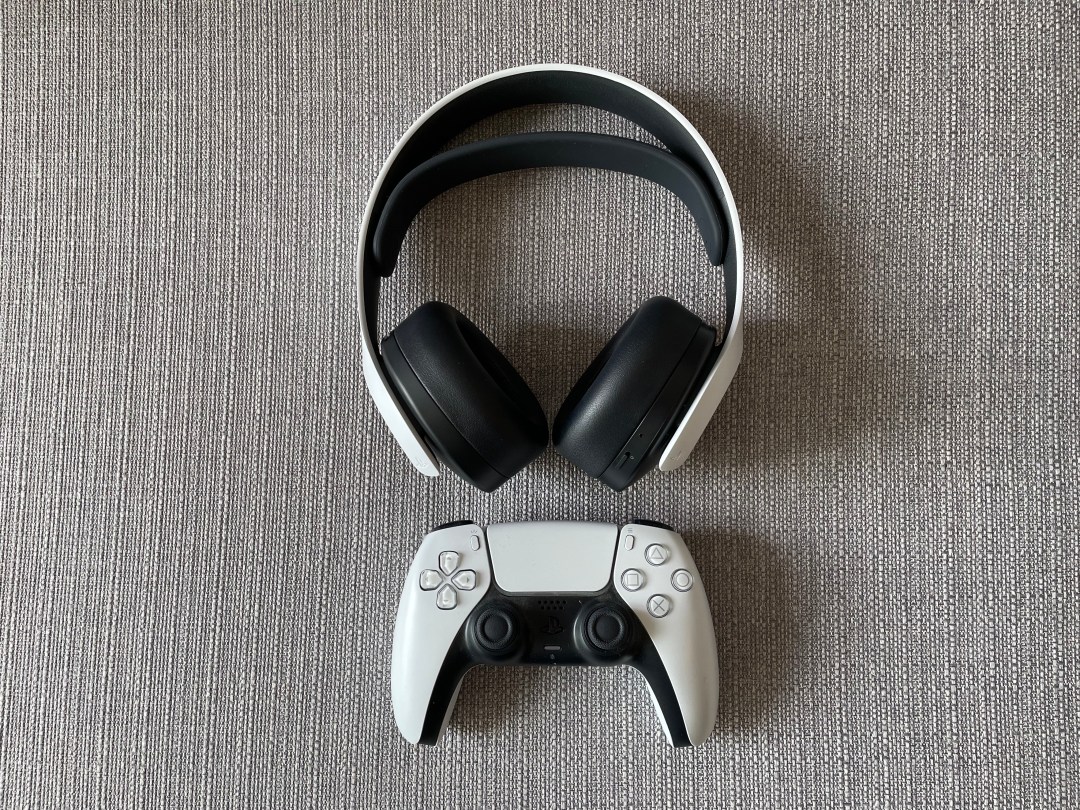 When the PlayStation 5 was first announced, there was so much buzz about SSDs, high frame rates, ray tracing and magical triggers that 3D audio, another noteworthy PS5 innovation, might have got a bit buried by the headlines.
And while it's true that we're over half a year into the console's life cycle and still don't see a huge number of games in the PS5 library that utilise Sony's proprietary Tempest 3D AudioTech engine, it's certainly impressive when it is on show.
Sony's long-term goal is to be able to deliver its 3D audio solution through surround sound systems, soundbars and even your TV's (often naff) built-in speakers, but since launch, headphones have been the focus. You can plug almost any pair of stereo headphones into the DualSense's 3.5mm jack to try 3D audio for yourself, but for a more elegant wireless solution, Sony's own Pulse 3D Wireless Headset is affordable and naturally the option being pushed by the house of PlayStation.
And now we've really put it through its paces with a number of Tempest-toting PS5 games, it's hard not to be impressed.
Design: it's black and white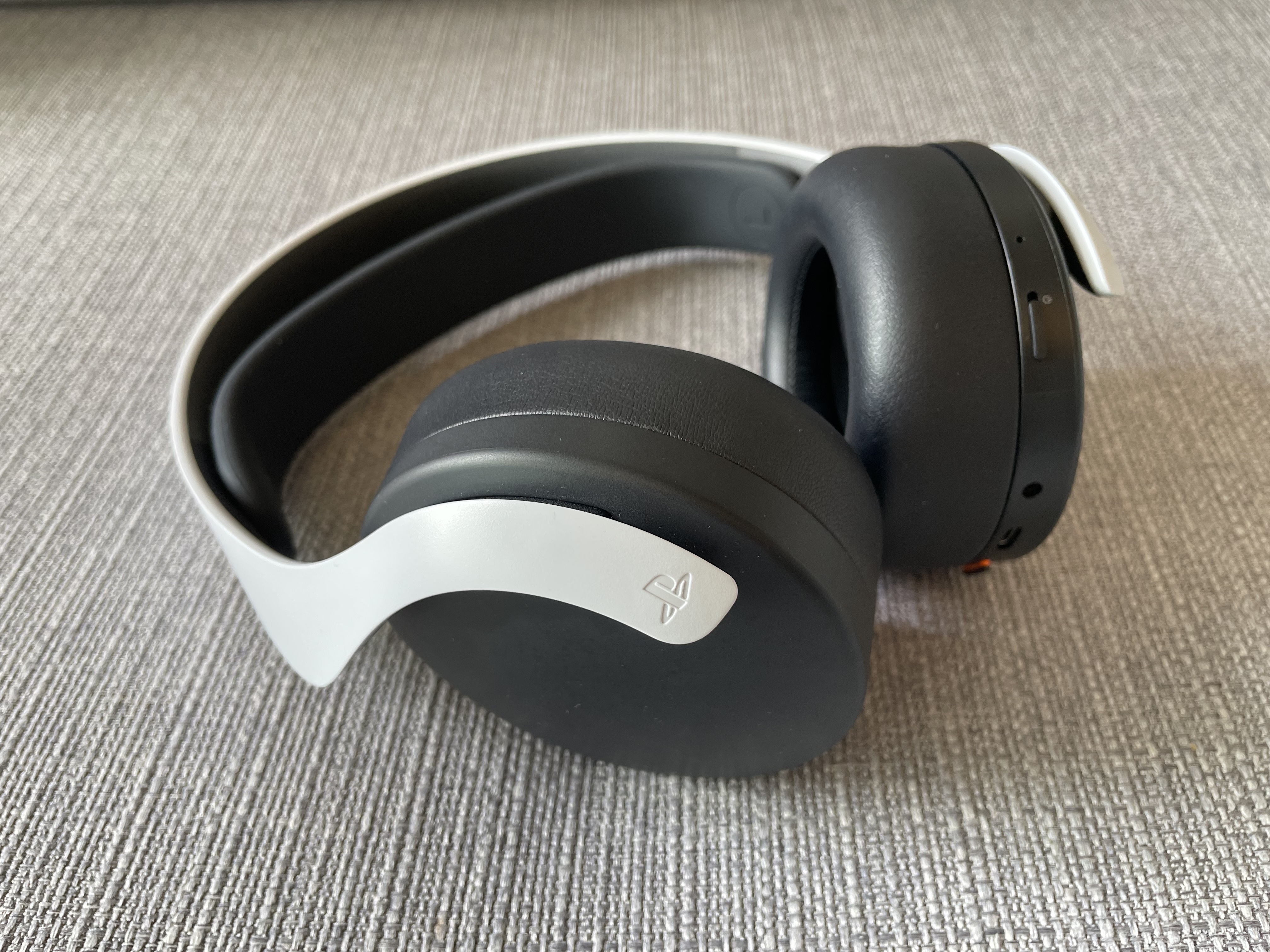 If you're not a fan of the PS5's somewhat divisive colour scheme, then you might not like the Pulse 3D Wireless Headset all that much either, as it's designed to match the console. As it happens, we quite like the PS5's eye-catching black-and-white getup, and think its wearable sidekick looks the part too.
Unsurprisingly for a sub-£100 headset, it's an all-plastic affair with pleather earpads, but doesn't feel cheap and at 295g isn't noticeably heavy. We can't say for sure that it'll stand the test of time, but there's nothing on here that feels easily breakable.
The adjustable strap under the plastic headband provides nice support for your head, while the rounded ear pads provide a decent amount of cushioning for your lugs. Wear the headset in a hot room though, and they will inevitably start to cook after a while, and we did begin to notice a bit of clamping on the hour(ish) mark. Overall, though, the Pulse 3D goes for unfussy minimalism and gets it right.
If you want ports and buttons, the left earcup is where the action is, housing (from the bottom upwards), the power switch, headphone jack, USB-C charging port, mic mute, volume rocker, own voice monitoring switch and chat/game audio rocker. It's one busy earcup, then, and therefore pressing the button you're after when the headset is on your head is a bit of a guessing game at first. We eventually learned our way around the headset, but Sony might have divided duties a bit for ease.
Features: Surround we go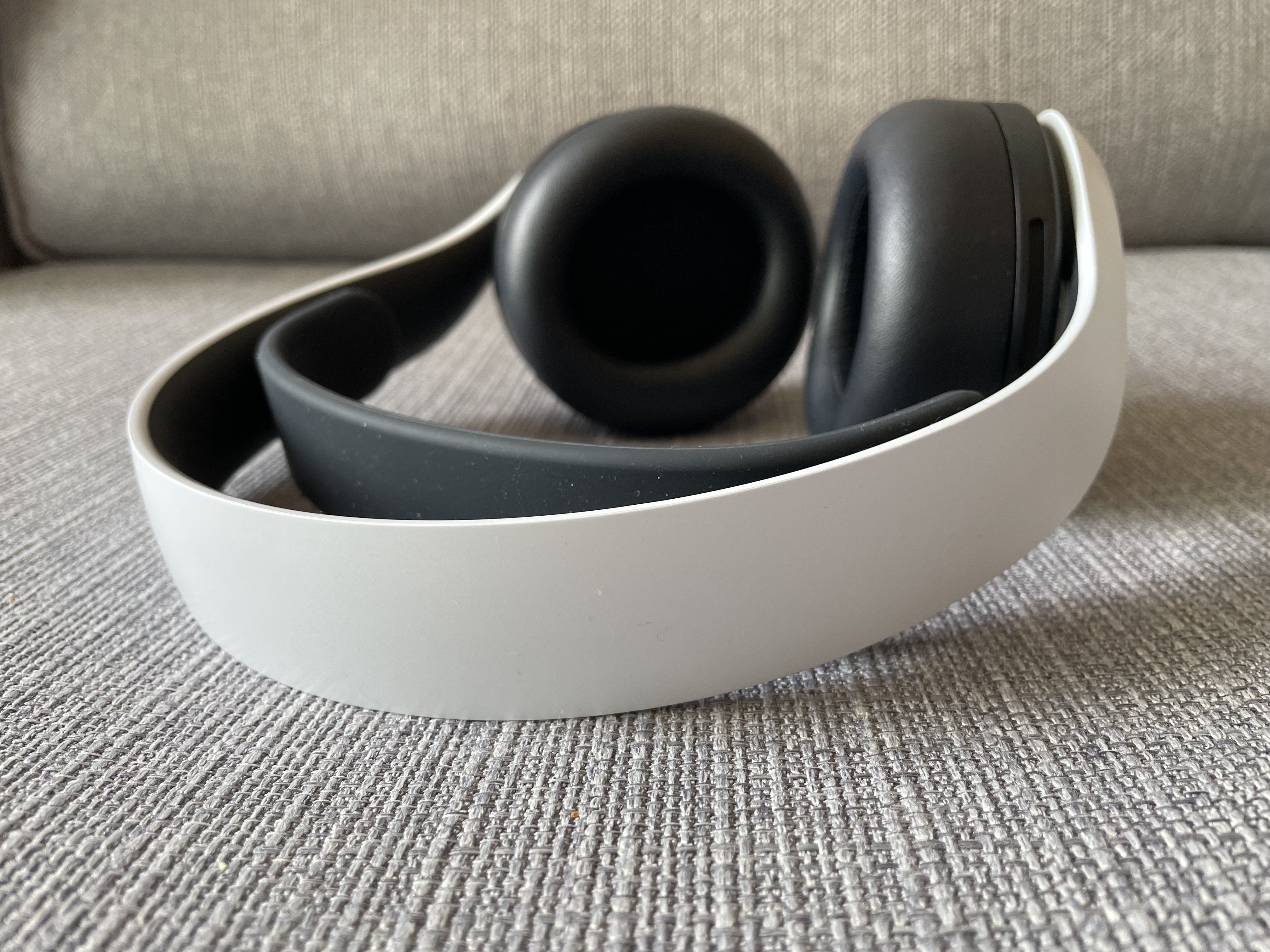 The Pulse 3D Wireless Headset is incredibly easy to use. Once you've charged it up, simply plug the included wireless adaptor into the PS5's USB port and it'll connect as soon as the headset is turned on, automatically re-routing all audio.
The headset also works with the PS4 and PC, but you'll only really benefit from 3D audio on the PS5 games that have it built into the experience. There's a 3.5mm jack too, allowing you to plug the headset into pretty much anything that outputs audio. But we're not entirely sure why you would. 3D audio will still work if you're using a wired connection to the DualSense.
The Pulse 3D doesn't have a traditional boom arm. Instead, the headset has dual microphones built in and hidden from sight. This might be cause for alarm for serious online players, but we were pleasantly surprised at the quality of the mics, which ensured we were always heard by teammates and the like. There's a mic-monitoring button too, which enables you to hear yourself talking so you know how you sound to the people on the other side of the connection.
Performance and battery life: getting 3D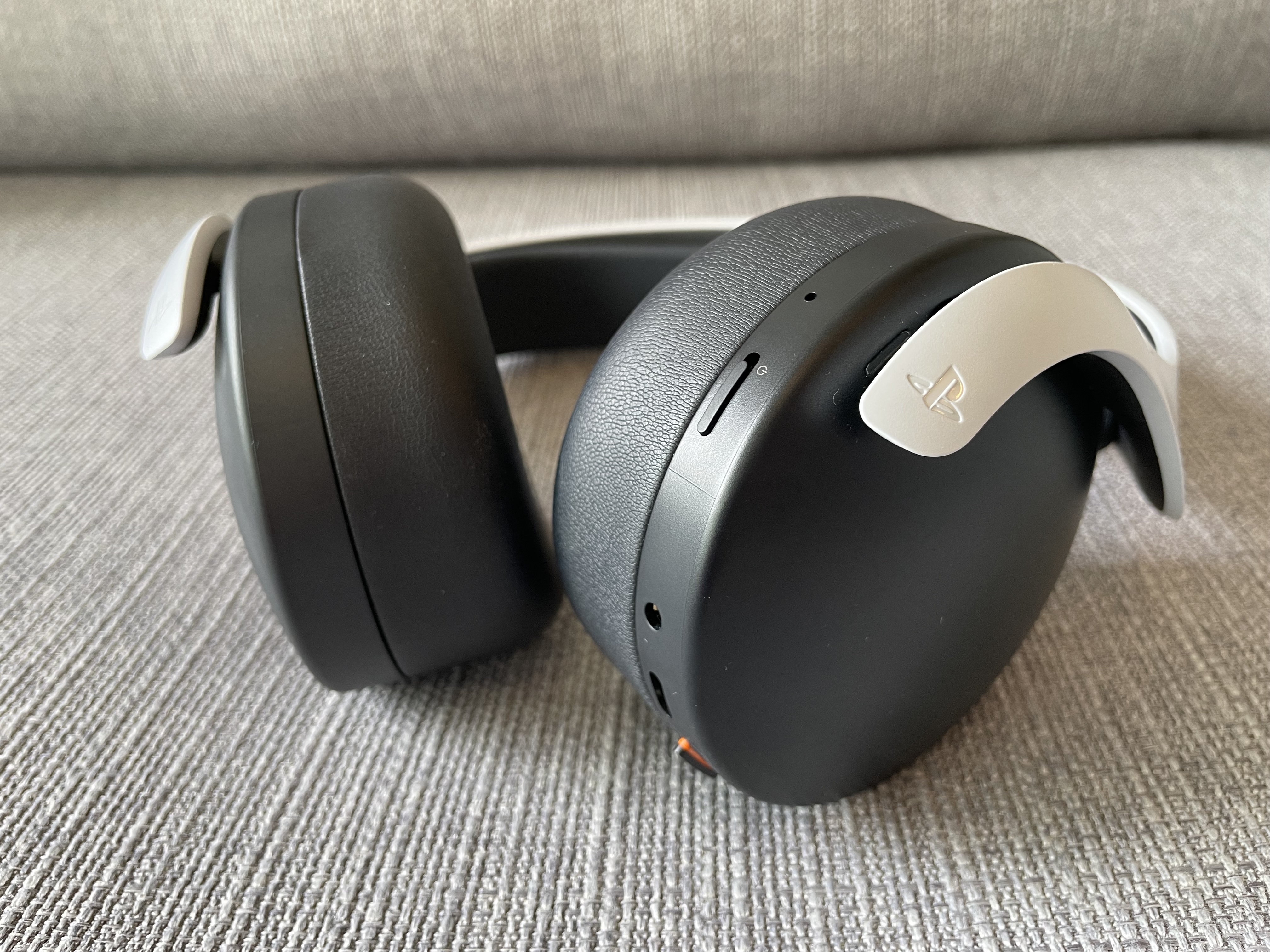 Sony's Tempest 3D AudioTech engine is designed to put you in the middle of immersive soundscapes, where you're able to easily pinpoint where sounds are coming from. This 3D audio positioning will feature in all first-party PS5 games, and it's pretty easy to imagine why it could be, well, a game-changer. In a first-person shooter you suddenly have a tactical edge if you're able to hear exactly where those footsteps above you are, while in horror games you'll know that that groaning zombie is directly behind you before it starts munching away on your neck.
And while the Pulse 3D is never going to rival a properly assembled home cinema system, it's still very impressive when paired with a game doing its share of the work too. Being able to hear the busy New York traffic directly beneath you as you swing through the Manhattan skies in Marvel's Spider-Man: Miles Morales adds a real feeling of height, while Ratchet & Clank: Rift Apart's chaotic slapstick skirmishes are even more enjoyable with the added directionality.
If there's a flagship Tempest 3D game, though, it's undoubtedly Returnal, Housemarque's hard-as-nails sci-fi roguelike, where being able to precisely locate every sound in the chilling alien-inhabited landscape you're trying to navigate quickly becomes crucial if you want to survive. It's a subtly stunning advert for the tech.
Naturally, third-party games that aren't built from the ground up with Tempest engine as a central part of the experience aren't going to sound as impactful, but as a straight-up sub-£100 stereo headset the Pulse 3D is a solid performer, if a little lacking in the bass department. You often still get some virtual surround sound, and the instant pairing between the headset and the PS5 when you turn it on has made it our go-to.
Battery life is about 12 hours, which isn't the longest you'll find, but considering there's a bit more going on here, we can forgive that.
Sony PlayStation Pulse 3D Wireless Headset verdict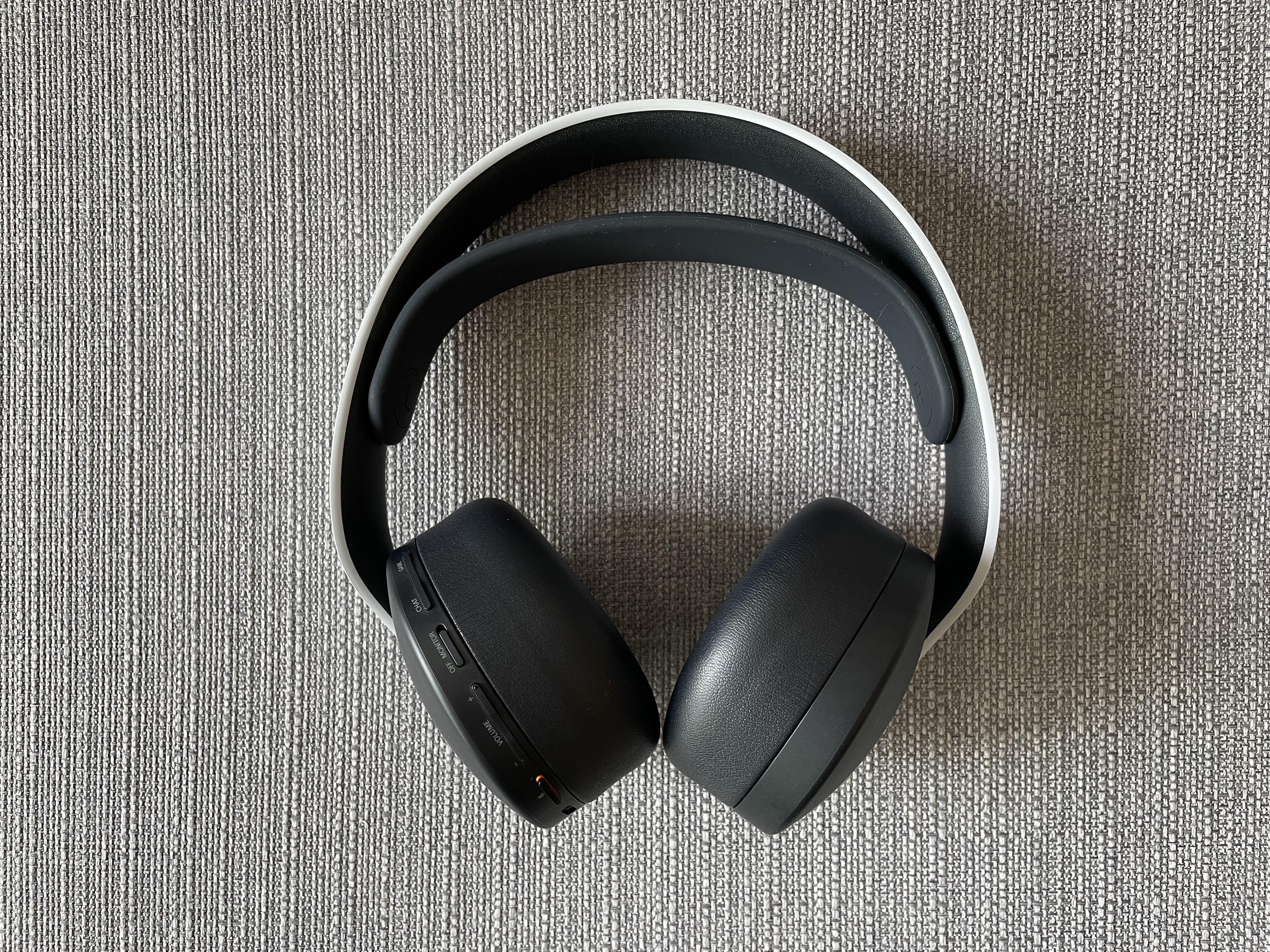 We'd like to think that 3D audio will get better as Sony's developers experiment with it more, and you only have to play Returnal for five minutes to see how much it can already add to a game when implemented well. Right now, this is still a headphones-first technology, and the Pulse 3D wireless headset is an affordable option for those wanting to hear it for themselves.
It's very easy to start using and looks the business too, but we do think headsets like SteelSeries' excellent Arctis 7P are more comfortable. That minor gripe aside, the Pulse 3D is easy to recommend to PS5 owners.
Stuff Says…
The best way to experience the PS5's 3D Tempest AudioTech at work
Good Stuff
Clean design
Automatic pairing with PS5
With the right game, 3D audio can be really impressive
Bad Stuff
Pinch a bit if worn for a long time
Shorter battery life than some rival headsets