Sony PlayStation Classic review
One tiny console, 20 games – and a few glaring holes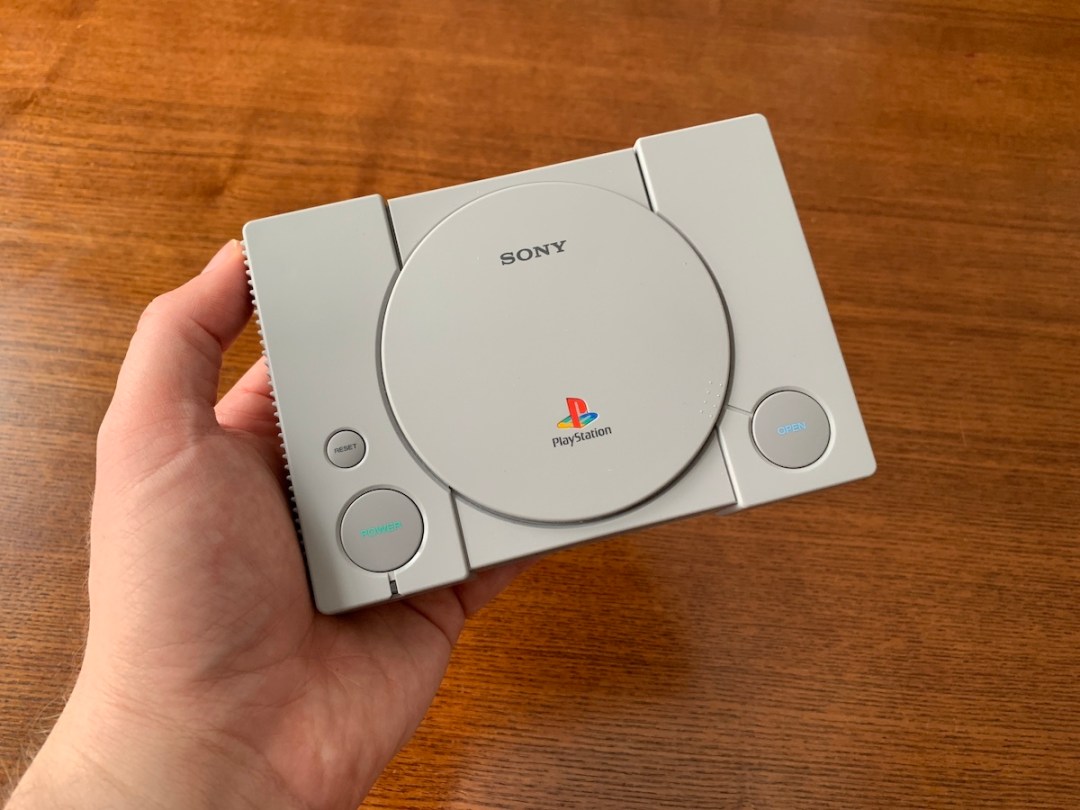 It might have wisely beaten Nintendo to the CD-ROM era of gaming, but with the PlayStation Classic, it's Sony that is riding Ninty's coattails this time around.
The PlayStation Classic clearly follows in the footsteps of Nintendo's Classic Mini NES and SNES consoles, recreating the original PlayStation console in a bite-sized new version stocked with built-in classics from the era. Final Fantasy VII? Metal Gear Solid? Tekken 3? All present and accounted for.
It's all enough to drown you in loving nostalgia, and so much of the PlayStation Classic experience is artfully crafted in this welcome throwback. But the holes start to appear once you dig into the 20-game lineup and find a number of major omissions… and then realise that many early 3D games just don't hold up all that well today.
A legend reborn
Like the NES and SNES updates, the PlayStation Classic is a perfectly miniaturised edition of the classic 1995 console. It retains all of the original details, right down to the (now non-opening) expansion port on the back, but everything is 45% smaller.
In fact, it's tinier than the revised PSone from back when, since the PlayStation Classic doesn't run discs – the top doesn't pop here. But the Power button works as it did back when, you'll tap the Reset button to head back to the game select menu, and the Open button is used to "switch discs" in games that originally shipped on multiple CD-ROMs.
The original PlayStation controllers remain full-size, however – although you might be surprised to realise that they feel so much smaller than today's DualShock 4 gamepads. Unfortunately, the two packed-in controllers don't have analog sticks or vibration, so just like in 1995, you're stuck with a d-pad. They do feel just as sturdy and responsive as ever, although the controller cables are rather short at just 1.5m. At least they connect via standard USB, so finding and buying extension cables is easier and cheaper than with Nintendo's mini-consoles when they launched.
The PlayStation Classic does cheap out on one hardware component, however: it doesn't ship with a USB AC adaptor. Granted, just about any power brick you have handy from a smartphone or tablet should work, and the console has the microUSB and HDMI cables intact. But that's an odd little cost-cutting measure from Sony.
True classics
The PlayStation Classic packs in some serious heavy-hitters from the 32-bit era, and the enduring legends in the set are mostly the ones that are still worth returning to here.
Cinematic role-playing classic Final Fantasy VII is weird and plenty wonky, yet still compelling after all these years, while stealth-action innovator Metal Gear Solid remains amazing a full two decades after its groundbreaking debut. Trading blows in Tekken 3 – arguably the high point of the fighting series – is still a blast today, while Ridge Racer Type-4 still packs plenty of style amidst its campaign-driven racing action.
And Intelligent Qube, a cult-favourite 3D puzzler that you may or may not have even heard of, remains brainy and fun today. On the other hand, Resident Evil: Director's Cut is admittedly harder to appreciate today; the clunky tank controls have aged worse than the brutally awful dialogue and voice acting. But it's still cool to revisit this horror classic, even if you don't end up making your way through the entire mansion.
While the PSone was all about 3D gaming, it's some of the 2D games here that hold up best. Capcom's Super Puzzle Fighter II Turbo is an inspired pick – an all-time puzzle classic that's still a blast to play today. Likewise, Mr. Driller and Oddworld: Abe's Oddysee both warrant some attention.
Unsatisfying selections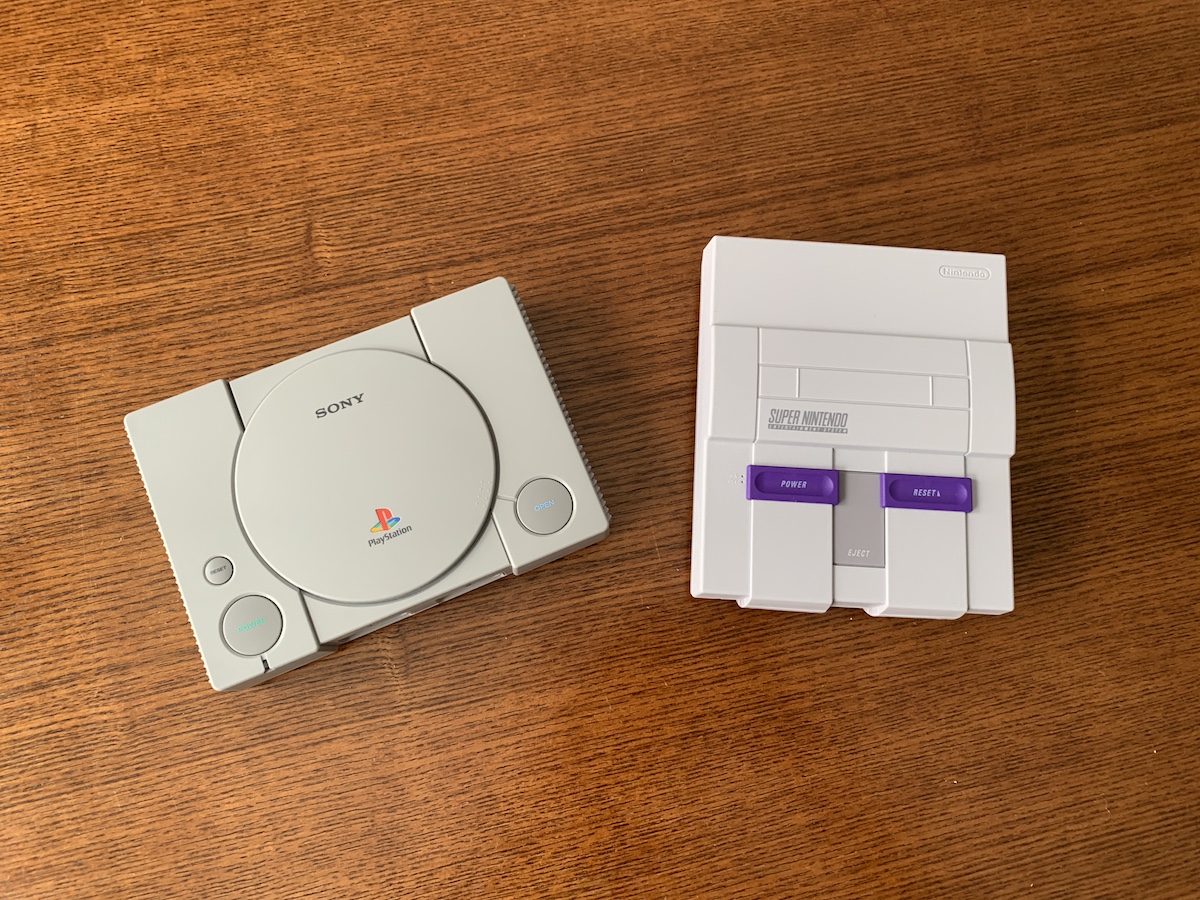 Unfortunately, there are some real head-scratchers in the mix. Tom Clancy's Rainbow Six is the most baffling of the bunch – it was a crummy port when it shipped almost two decades back, and I can't imagine that anyone was clamoring to revisit this awkward console take on a 20-year-old PC tactical shooter.
Other franchise picks should have been left in the past, as well. Battle Arena Toshinden might be notable as a PlayStation launch title, but you'll quickly switch back to Tekken 3 after a match or two. Cool Boarders 2 is middling material, the original Twisted Metal is a pale shadow of its far superior sequel (which isn't here), and the original top-down Grand Theft Auto is painful to play today. It wasn't great back when, either, even if the series eventually evolved into something magnificent.
But the biggest frustrations come with the games that aren't here. Perhaps it was a matter of licensing tie-ups, especially with music from that era, but the PlayStation Classic feels incomplete without first-party gems like Wipeout 2097 (or even the original), PaRappa the Rapper, and Gran Turismo.
And what about Crash Bandicoot, Tomb Raider, Castlevania: Symphony of the Night, and Tony Hawk's Pro Skater? Those third-party games are true PlayStation icons, and they should be here. The PlayStation Classic's lineup feels incomplete compared to that of the SNES Classic, and much less compelling overall too.
Sony PlayStation Classic verdict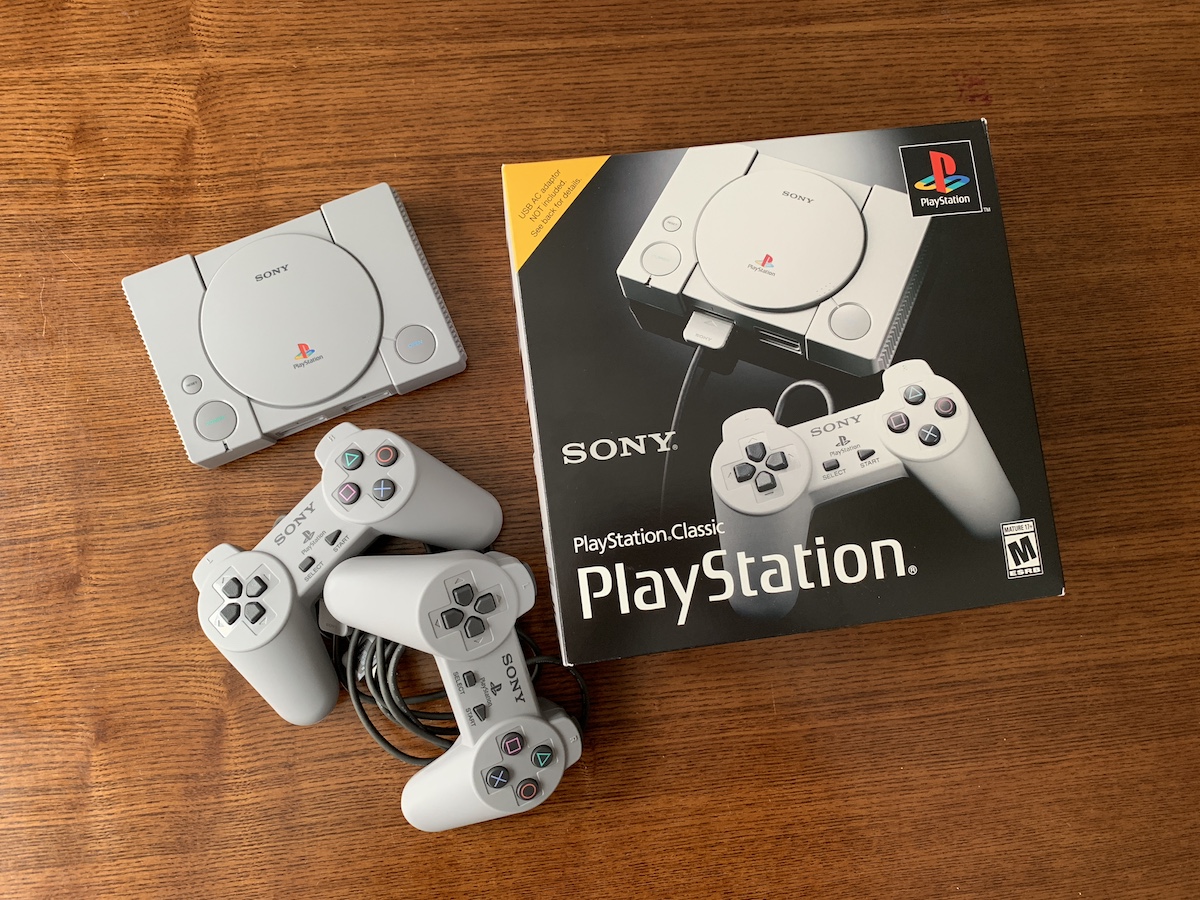 If you've lived and breathed PlayStation since the very first console helped revolutionise gaming, then rejoice: Sony's PlayStation Classic nails all of the aesthetic details while reviving some of the most legendary games of all time.
On the other hand, the full game lineup is spotty and some of the picks feel inessential, especially considering the games that didn't make the cut. It's not nearly as impressive of a collection as last year's brilliant Nintendo Classic Mini: SNES. If you don't see a strong handful of games that you're itching to play, then you might consider keeping your £90 and dropping it on a couple of PS4 games instead.
Otherwise, let the retro bliss wash over you with another tiny console to join your growing armada of shrunken flashback machines.
Stuff Says…
The game selection is hit-or-miss, but Sony still got a lot right here
Good Stuff
This tiny PSX is ultra-adorable
Revives some legendary games
Controllers are sturdy and responsive
Bad Stuff
Some baffling picks in the lineup
Missing many key 32-bit classics
Very short controller cables