SIM2 C3X Link review
Home cinema kit doesn't normally cost the same as a four-door saloon. But then, the C3X Link isn't a normal projector…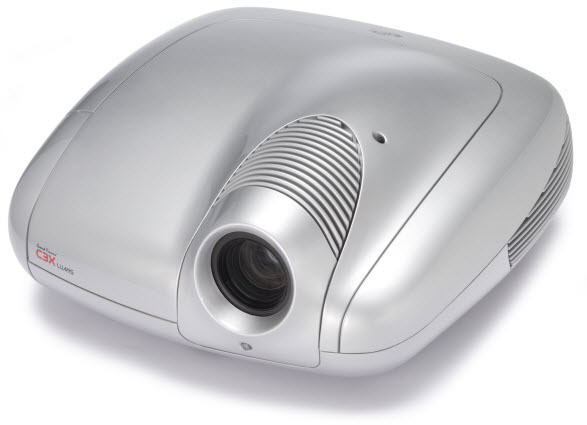 The first thought to cross most people's minds upon seeing the C3X Link goes along the lines of '£17,000, just to watch the telly?'. And it's a fair point – this sort of cash normally lands you something with four wheels and a couple of seats.
However, for the fortunate few who can afford it, this projector is a justifiable expense. A formidably capable yet remarkably compact DLP projector, it's a high-end home cinema  display capable of sumptuous image quality.
Sex-box
The Link further refines an already amazing projector, the £11,000 C3X Lite. The 200w lamp of its predecessor has been dumped and replaced by a beefier 250w bulb. SIM2's flagship also benefits from an improved contrast ratio and an independent, fibre-optic-fed image processor – the DigiOptic box.
This separate controller offers every conceivable variety of input socket, as well as the necessary video processing and scaling hardware. Connected to the projector via a slim fibre-optic cable, the DigiOptic box is a brilliant addition, allowing you to easily mount the projector on your ceiling.
Living room lover
But the C3X Link isn't finished shaming the competition just yet. Unlike most of its rivals, it uses an extremely clever three-chip DLP system, devoting one Digital MicroMirror Device to each primary colour. This results in even greater brightness and improved contrast, plus dramatically reduced screen noise.
So does all this technological ingenuity translate onto the screen? Well, if the dribble making its way down our chins is anything to go by, then yes, it does. The powerful colours, stunning contrast, razor-sharp detail and scientifically weighted tone are simply incomparable to other projectors.
With the ability to spray billions of hues across your living room in eyeball-wrenching clarity, the C3X Link is awe-inspiring.
It can't stomach a true 1920 x 1080 HD feed, but the merits of the three DLP chips more than account for this minor chink in the C3X Link's armour. And we've heard there's a three chip 1080 set on the way…