Samsung Galaxy Z Fold 3 review
Is there more to foldables than just a hugely expensive gimmick?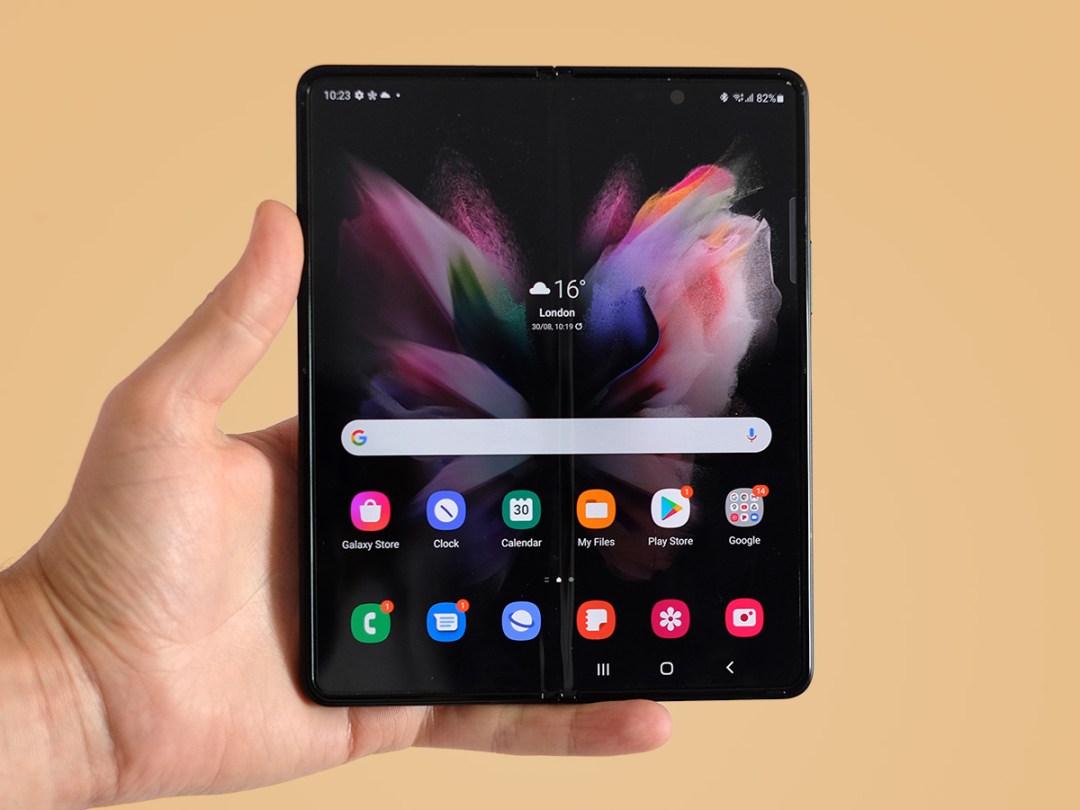 If you were hoping 2021 would be the year full-fat foldable phones went mainstream, you're going to have to wait a little longer.
The Samsung Galaxy Z Fold 3 costs £1599 – the kind of money you might spend on your first car. And while the Galaxy Z Flip 3 squeezes just below the £1000 barrier, only this model gets you the real foldable flagship experience.
What's that then? The Galaxy Z Fold 3 has a phone-like screen on the front, but opens up to reveal a giant display inside.
You should question if it's worth the cash. Or whether you'd appreciate the superior cameras of the Samsung Galaxy S21 Ultra more. But if you're desperate get in on the foldable action, the Z Fold 3 is the one to choose.
In this review we'll look at some of the situations where the Samsung Galaxy Z Fold 3 offers a truly enhanced experience. And the ways, other than just price, you end up paying for it.
Design and dimensions: Open sesame
You'll feel the first of these foldable drawbacks as soon as you pick up the Samsung Galaxy Z Fold 3. This thing is heavy. 271g heavy, to be precise. That's 20% more than a Galaxy 21 Ultra, a phone already heavy enough to put some people off. Plus it's 16mm thick – double the depth of a tablet and chunkier than plenty of laptops.
Your first few hours with a Samsung Galaxy Z Fold 3 will be spent 50% feeling the foldable wow factor, 50% wondering if you actually want to live with the thing. But we have good news: you'll probably get used to it pretty swiftly. Samsung knows the Galaxy Z Fold 3 is a whopper in some dimensions, so has made sure it isn't gigantic in all dimensions.
In folded form, it's just 67mm wide. Despite the thickness and weight, that means the Samsung Galaxy Z Fold 3 is actually easy to handle. The one tweak we made was to enable swipe typing on the keyboard. After that, the phone didn't feel odd or much more cumbersome to use than an ordinary Android handset.
Up front, the Z Fold 3 is home to an ultra-narrow 6.2in OLED display. It's what you'll probably use for WhatsApp and other quick phone checks most of the time. You won't often need to flip it open to get the big-screen experience. And that's OK.
When you do, you'll need to get a good grip to flip it. Samsung has spent the last couple of years perfecting the hinge. Its current strategy is all about making the joint strong, while keeping dust and bits of grit out of the mechanism. So it doesn't open up with the delicacy of a blooming flower. You hold the sides firmly with your thumbs and open it like a cursed book from a horror movie. One day we might get a light-touch foldable. But for now, it's enough to know you won't end up returning the Z Fold 3 with a broken bend.
Main display: creased collector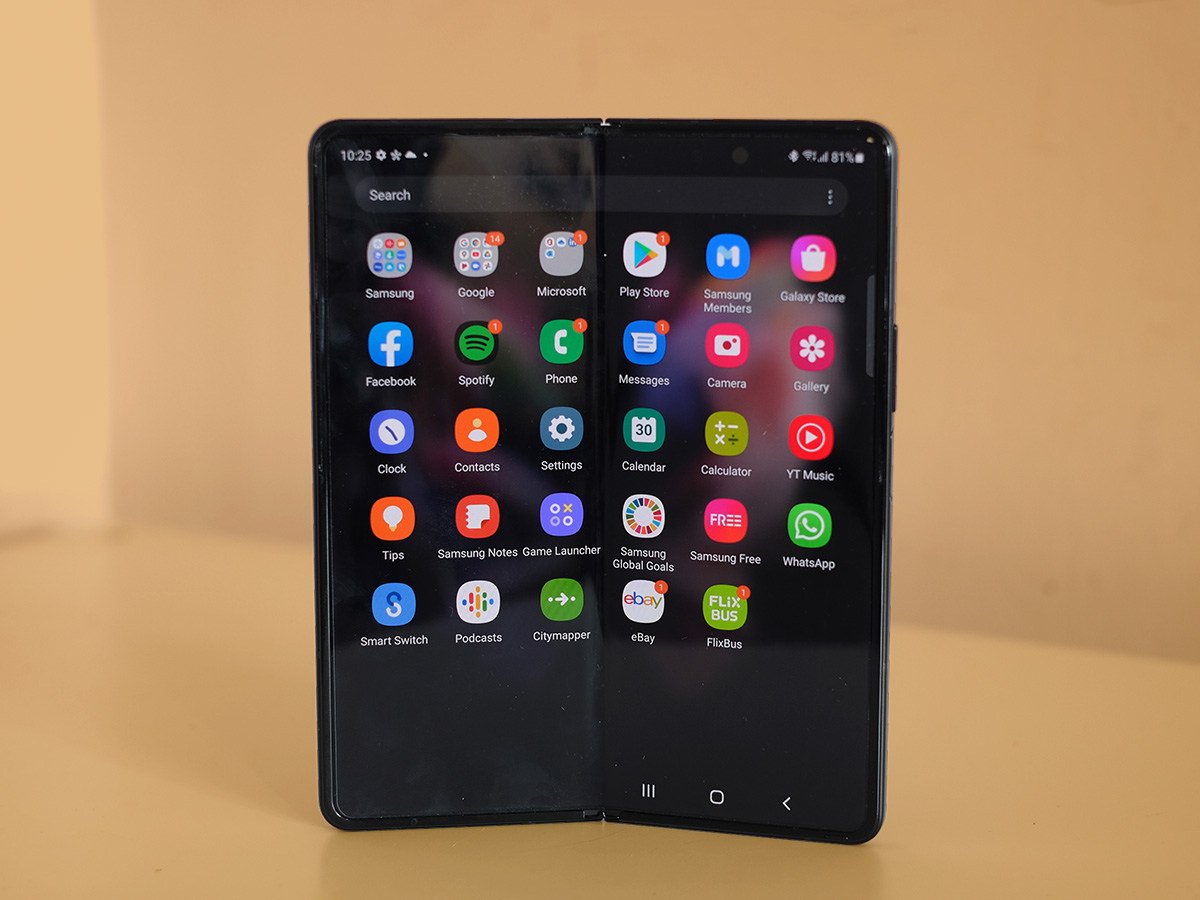 The screen inside the Z Fold 3 is impressive – but that may not be your first take on it. Like the previous-gen Z Fold phones, there's a visible crease down the middle. The plastic-protected screen will spend most of its life grease-smeared with fingerprints, plus the contours of the surround have pro-grade skills at picking up unidentifiable detritus. Paper, dust and pocket fluff: they all congregate on the Galaxy's inner screen.
But after a while, you sort of stop noticing this stuff. If you're like us, you'll open up the Z Fold 3 when you already know what you're going to do. Then you just get on with it.
And there are many things you can get on with. Number one is YouTube. The inner screen is not remotely close to the aspect ratio of your average video, but it does let you enjoy a large-screen view while also flicking through the comments. Too classy for that? Turn the Samsung on its side to see a much larger version. There are black bars top and bottom, but it's still bigger than what you'd see on a regular phone.
The Samsung Galaxy Z Fold 3 is perfect for certain types of games, too. It's not console-style games that really shine (Asphalt 9 feels awkward). Instead, it's titles with more interface that feel fantastic, like Bloons TD 6, Civilization VI and Stardew Valley, feel fantastic. We feel less silly playing games in public on the Z Fold 3 than we would whipping out a tablet. But we also felt more likely to be mugged than with the Motorola Edge 20 Pro.
You can run also two apps side-by-side – but just as we don't use this feature too often on a tablet, we aren't all that drawn to it on the Z Fold 3. Perhaps it's one for the galaxy brains out there.
As for visuals, the inner screen is vibrant, sharp and can go intensely bright. It's a 120Hz OLED with enough punch to pull focus away from the communes of dust and micro fluff probably living around its borders.
And there's another cause for anxiety. The plastic topper on the main screen absolutely should not be removed. Samsung's foldy phones use this layer to protect the ultra-thin glass of the OLED panel. Nothing in this sandwich is super-resilient, which means you also need to be careful when wiping it. And while the Galaxy Z Fold 3 supports Samsung's updated S Pen styluses, we'd be worried to use it too exuberantly. The display doesn't feel vulnerable while you do normal things like watching videos or playing games – and the outer shell is basically armour plating – but it's worth exhibiting your creative expression with caution when it comes to doodling on the display.
Features: High-end kicks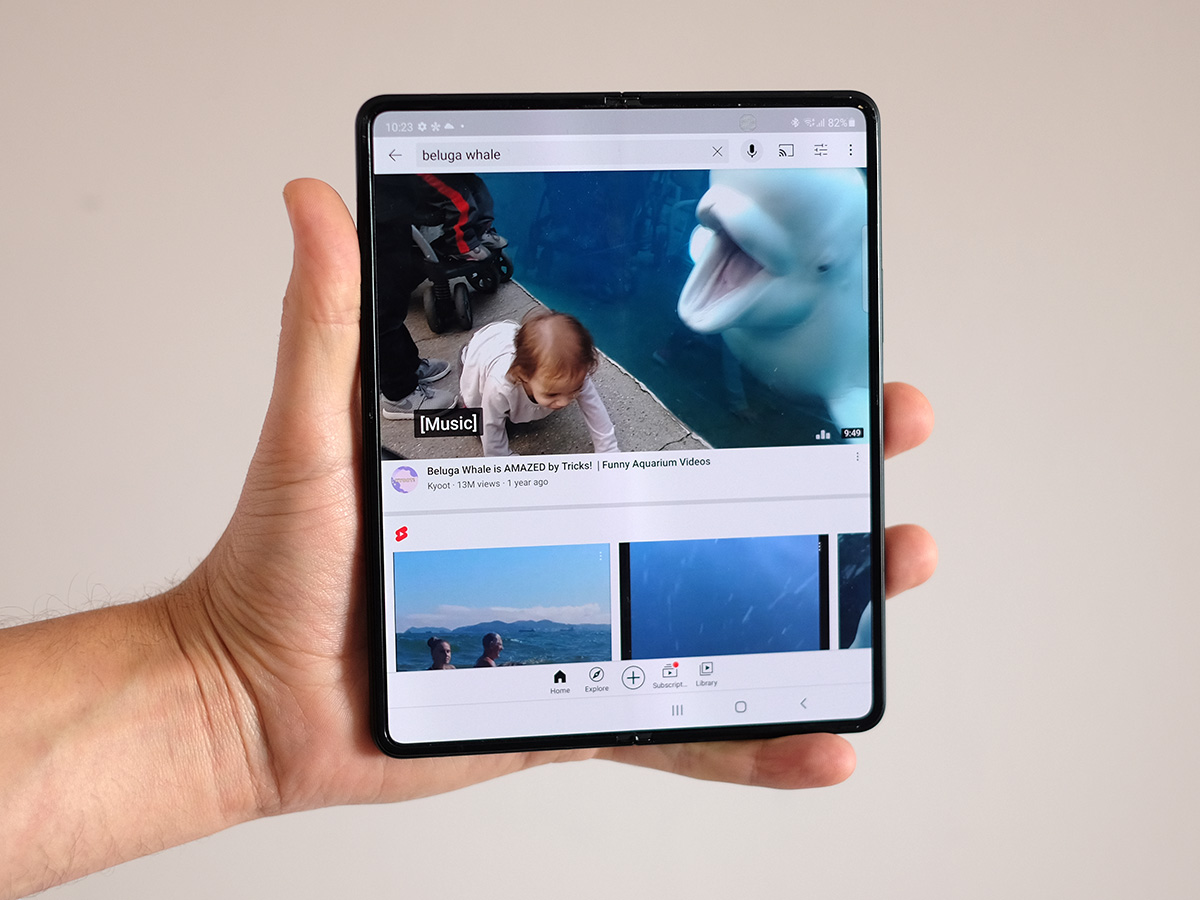 Samsung tries not to water down the Z Fold 3's feature set in favour of its foldable form, which is one reason it's so expensive. It has 5G, solid stereo speakers and a side-mounted fingerprint scanner. This is usually seen as a cheaper alternative to an in-screen one, but you don't want that here: a scanner on the side lets you unlock the phone whether you're using the inner or outer display.
There are no quality compromises in the build, either. The sides are aluminium, the front glass Corning's top-end Gorilla Glass Victus.
The glitziest addition to Samsung's third-gen foldable is an under-screen selfie lens, in addition to the camera on the cover. It doesn't look like it's part of the main display; instead, it's like there's a separate tiny display over the camera with a much lower pixel density. Which is basically what's going on here: there needs to be enough space between the pixels to allow light through to the camera. It's the sort of tech you'd normally expect to see at a trade show. But even Samsung would probably admit that foldables are a work in progress.
Under the hood, the Samsung Galaxy Z Fold 3 has the best processor of any Samsung phone right now: Qualcomm's Snapdragon 888. While US versions of the S21 series also shipped with this chip, international variants packed Samsung's own Exynos 2100. So if you're buying the Z Fold 3 in the UK, it's top of the pile – although not the more powerful 888+ some were expecting.
It runs everything beautifully. The only issues we have with the slickness of the phone's operation come down to how quickly the screen autorotates. And that's a more a user experience choice than a performance issue. The Z Fold 3 also seems to get hotter than the vast majority of phones we've used this year. We'd almost forgotten that used to be a big issue a few years ago.
Cameras: Good, but not Samsung's best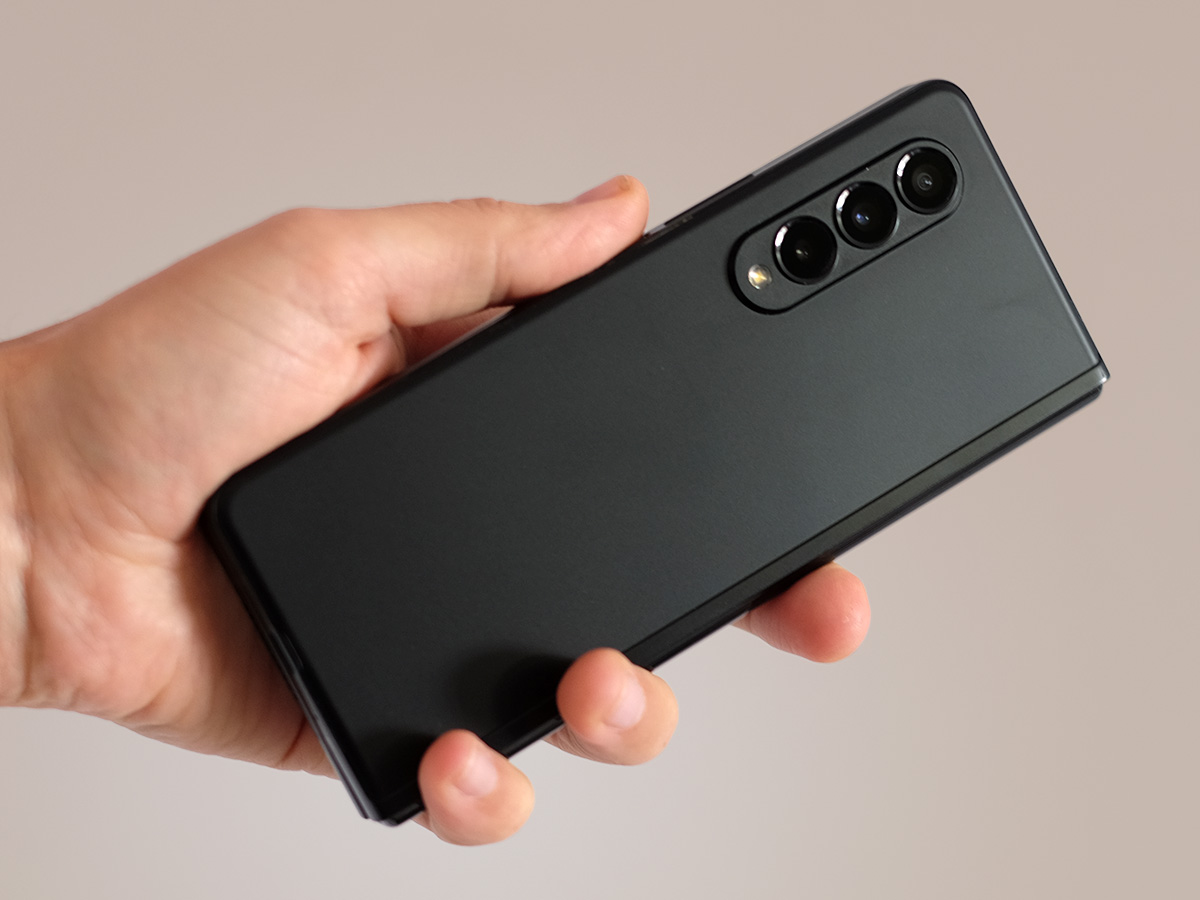 The Samsung Galaxy Z Fold 3 has a great set of cameras, but the array is not actually that hot in the wider hierarchy of Samsung phones.
Its main camera seems to have the same hardware as the Galaxy S21 Plus – a big, high-quality 12MP number. After months of using phones from other brands, this one feels immediately familiar. It's an extremely forgiving camera. Make even the most cursory attempt at composing a shot and it's hard to take a dud. Dynamic range enhancement is great, there's plenty of detail and the image processing will soup up contrast and colour when needed to make your pictures pop. But this isn't the old days of Samsung, so it doesn't go so far as to make grass look neon. You get good results at night, too. Poor indoor lighting? No problem. Easy peasy, Insta squeezy.
You see the compromises in the Z Fold 3's other cameras. There's nothing missing here. You get an ultra-wide, you get a zoom. But in direct comparison with the Galaxy Note 20, the Fold is a slightly worse performer in each case. And that phone cost around half as much at launch.
The 12MP wide is a touch softer and isn't quite as good at resolving tight-knit textures. Its 2x zoom just doesn't resolve as much detail as the Note 20's 3x zoom, either. And while there are zoom presets up to 10x in the camera app, you can tell these are digital crops from a mile off.
So, the Samsung Galaxy Z Fold 3 doesn't come close to a phone like the Galaxy S21 Ultra in terms of shooting versatility. It wouldn't matter so much if this wasn't one of the most expensive phones in the world. It's fun to use, takes great pictures, but the Fold isn't the ultimate Samsung in all respects. It is not meant to be, but the £1600 price may – justifiably — make people expect more.
You can't shoot 8K video with this phone either. 12MP just isn't enough for that, but 4K footage looks great – and it's what you want to use most of the time anyway.
The Galaxy Z Fold 3 also has two selfie cameras, a strong 10MP selfie camera on the outside and that limited 4MP one inside. Because it has to see through the screen, it's little wonder the images aren't as good as a standard selfie shooter. That said, we regularly chose the inner lens for video calls. Sure, the other person gets a slightly fuzzier image but it's a great experience on your end.
Battery life: OK 'til bed time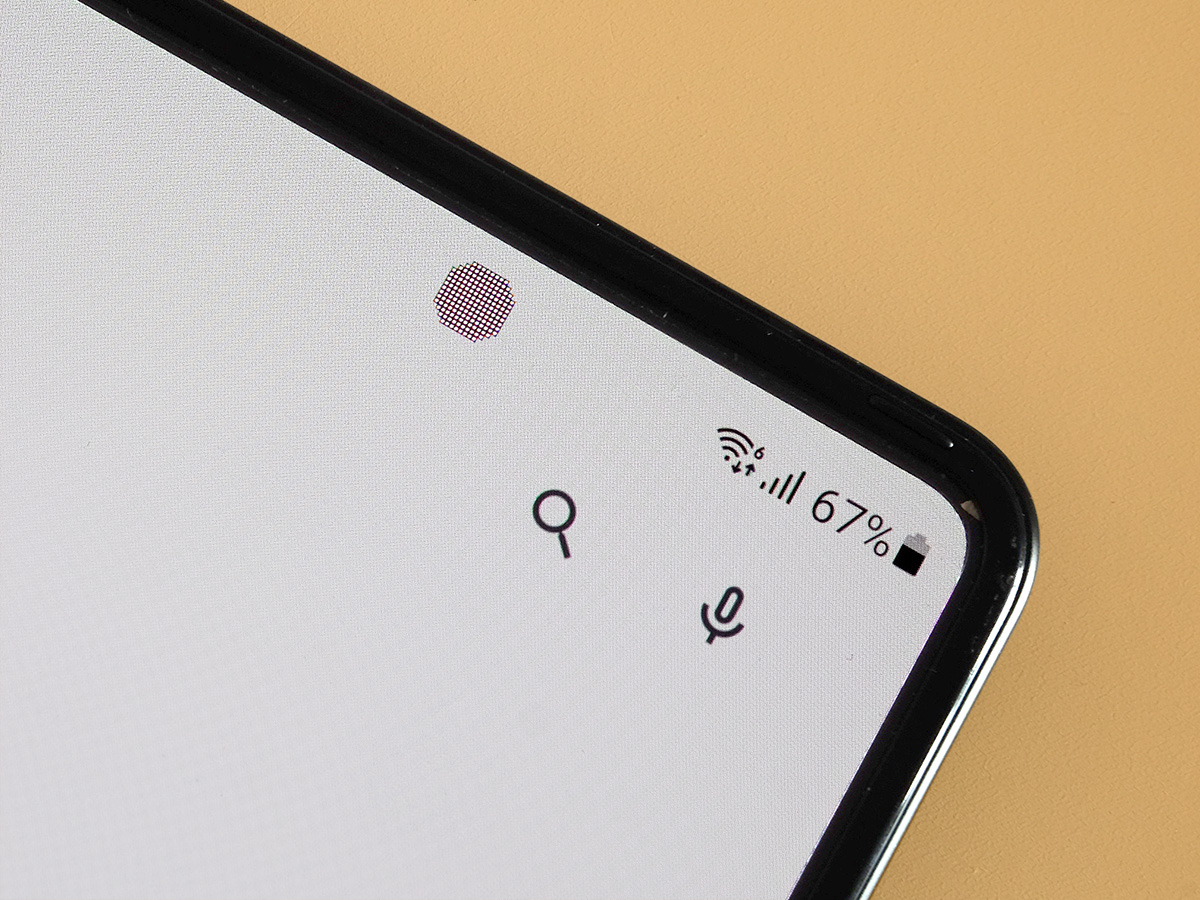 The Samsung Galaxy Z Fold 3 has smaller battery than the Galaxy S21 Plus, despite having to power a much larger screen (at least some of the time). It's a 4400mAh cell. Samsung will have made careful trade-offs to keep the phone a manageable size. The results? They're OK, actually.
On days largely spent at home, the Samsung Galaxy Z Fold 3 comfortably lasts until bed time. Even with a few rounds of Blood TD 6 and some plus-size web browsing, we don't generally have to give the phone a top-up. Granted, we're sometimes down to 3% battery by lights-out, but that's no disaster.
That does mean this is a phone you should top-up before a night out. We took the Samsung Galaxy Z Fold 3 on a trip from the midlands back to London. It was perfect for the job: big-screen entertainment and no need to fit a tablet in your overnight bag. But it was struggling a bit by the late afternoon. We expected nothing else. And while it's easy to say Samsung should have put in a bigger battery, we're glad the phone is no larger than it is.
It is a shame the Samsung Galaxy Z Fold 3's charging speed tops out at just 25W. That's the same as other top-end Samsung phones but we've seen several rivals with 65W and above in 2021. Such speed makes those occasionally necessary top-ups take just a few minutes, rather than the 20 or so minutes you'll need for the Z Fold 3. Work in an office or home office? You might want to consider a Qi pad, as the Fold supports wireless charging.
Samsung Galaxy Z Fold 3 comparisons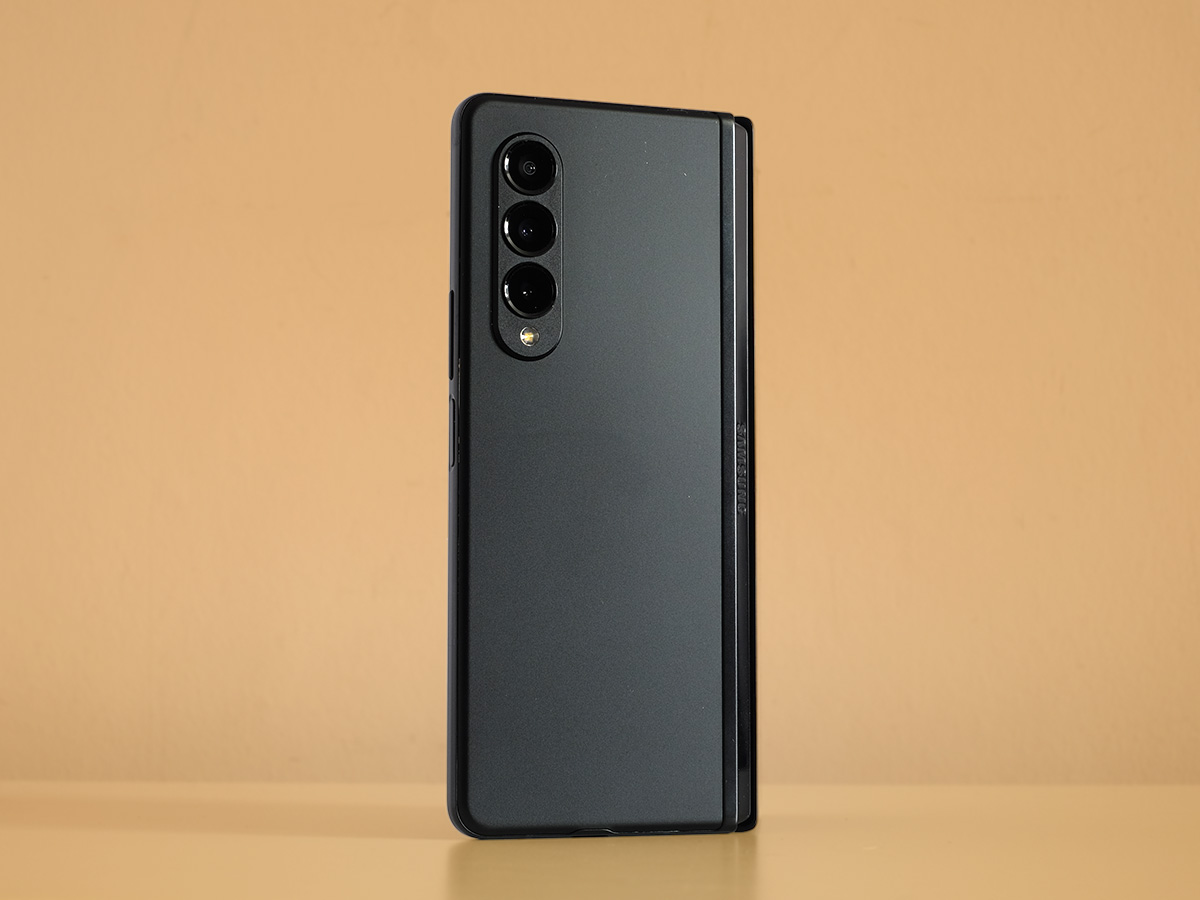 There are not many straight-up alternatives to the Samsung Galaxy Z Fold 3. Its predecessor, the Galaxy Z Fold 2, has an older processor, plus it lacks a few outer design improvements and support for the S Pen. And the inner camera does not sit under a screen. So unless you find the old version going for an knock-down price, there's little reason to consider it.
Samsung's old foldable rival Huawei has the Mate X2. This pushes the tech even harder than the Fold 3, with more advanced cameras, larger screens and faster charging. But it costs even more, isn't widely available in the UK and – the real killer – doesn't have Google apps. It's off the list.
The Xiaomi Mi Mix Fold is the other contender. It's similar to the Samsung but is a slightly larger phone thanks to its bigger displays. It seems to be cheaper too, but hasn't had a full UK release so you'll have to import it. With Samsung right here with UK customer support, UK warranties and no crazy customs charges to pay, it's hard to recommend the Xiaomi right now.
So if you want a foldable that gives you the phone-tablet hybrid feel, the Samsung Galaxy Z Fold 3 is the one to get.
Samsung Galaxy Z Fold 3 verdict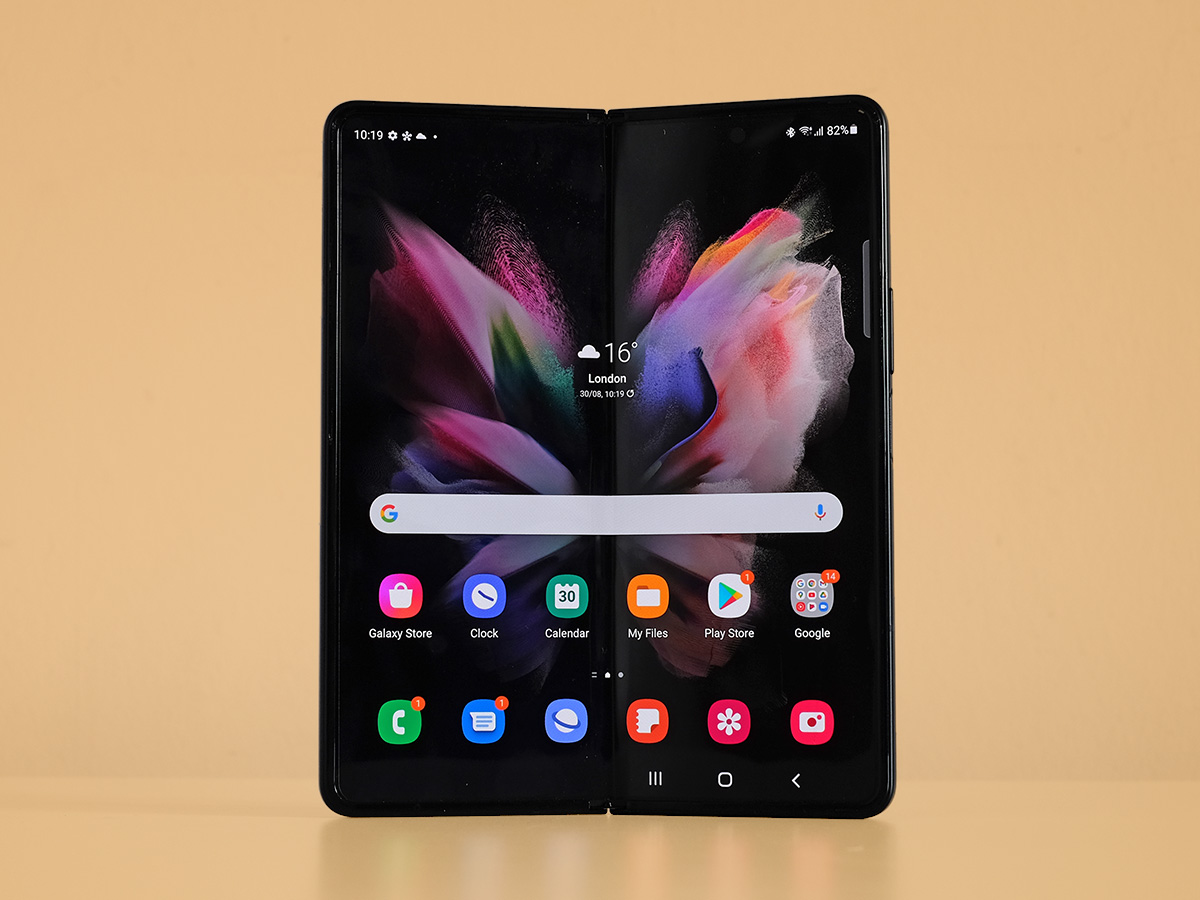 A £1600 phone sends our scepticism into overdrive. You could buy a Fiat Seicento with 30,000 miles on the clock and only mild kerb damage for that sort of money. And you'd still have change left over to buy a couple of big-screen budget phones.
So we don't think all that many people should buy a Samsung Galaxy Z Fold 3. But we can't deny it offers an experience different to any standard smartphone. It's not the same as having a phone and a tablet, either. There's no doubling up or looking daft tapping on a 10in screen on the Tube.
And Samsung has done a fantastic job of making an unusual phone that rapidly starts to feel normal. Sure, it's heavy and thick, but the narrow frame deserves a chef's kiss.
No company is doing as much as Samsung to try and make foldable phones a realistic proposition for ordinary people. While we're not quite there yet, phones like the Z Fold 3 prove there's more to foldables than just a hugely expensive gimmick.
Tech specs
| | |
| --- | --- |
| Main screen | 7.6in 2208×1768 120Hz AMOLED Infinity Flex Display |
| Cover screen | 6.2in 2268×832 120Hz AMOLED Infinity-O Display |
| CPU | Qualcomm Snapdragon 888 |
| Battery | 4400mAh, 25W charging |
| Cameras | 12+12+12MP (rear), 10MP (cover), 4MP (under display) |
| Dimensions | 158.2×67.1×16.0mm (folded), 158.2×128.1×6.4mm (unfolded) |
| Weight | 271g |
Stuff Says…
Too expensive to recommend to almost everyone we know, the Samsung Galaxy Z Fold 3 is still good enough to convert many foldable sceptics
Good Stuff
Surprisingly easy to handle
Tough hinge
Ultra-bright inner screen
Bad Stuff
Cameras are mid-tier Samsung performers
Still costs an absolute fortune