Realme 7 Pro review
Cut-price without the compromise. Almost.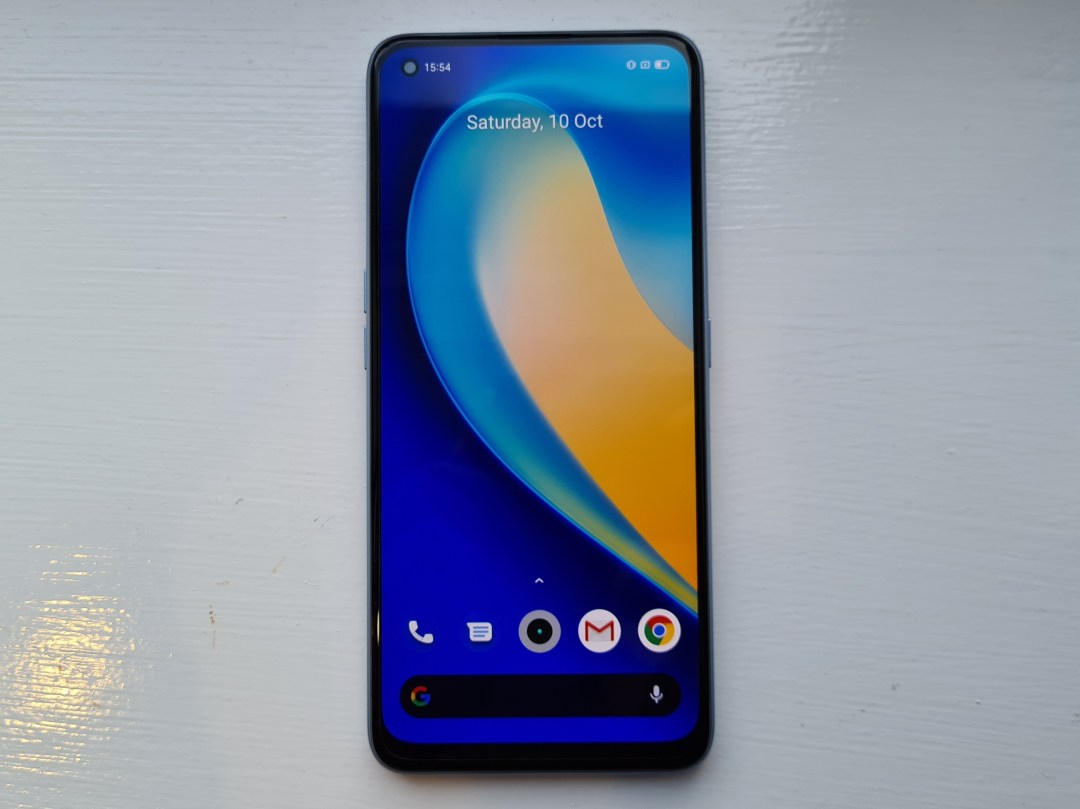 "Budget mid-range". It's one of those weird mash-ups that sounds like it shouldn't work – but actually hits the spot rather nicely. Like chicken and waffles. Or brunch. Realme has been rapidly making the category its own, mixing the features you'd expect to find in more premium phones with much more wallet-friendly prices.
The 7 Pro is the latest effort, borrowing flagship-grade charging tech from stablemate Oppo and squeezing it into a handset costing a quarter of the cash. And bar one or two omissions, the rest of the spec sheet is just as impressive.
Only six months have passed since the 6 Pro, though, and this successor isn't all that different. In fact, the 7 Pro takes a step back in one key area. Can it make up for it in others?
DESIGN & FEATURES: LOOKS THE PART
From a distance you'd easily place the 7 Pro amongst rivals costing twice the price. The skinny screen bezels, hole-punch front-camera and lens-packed camera bump on the back all scream "premium", even if the plastic build tells a different story.
The dual-tone, frosted glass-effect rear looks pretty classy, in your choice of silver or blue colours, but it's a real fingerprint magnet.
This is a hefty thing, too – largely thanks to the mammoth battery lurking inside. More on that below.
Physically it's on par with the OnePlus Nord, which also rocks a 6.4in screen. That could be a downer for anyone with small hands – something that's not an issue with the 5.8in Pixel 4a. Realme hasn't skimped on features, with an in-display fingerprint sensor that's impressively quick to detect your digits and quick, though less secure, face unlocking. The former is a welcome step up from the side-mounted scanner that doubled as the power button on the 6 Pro.
DISPLAY & SOUND: OLED-ING THE WAY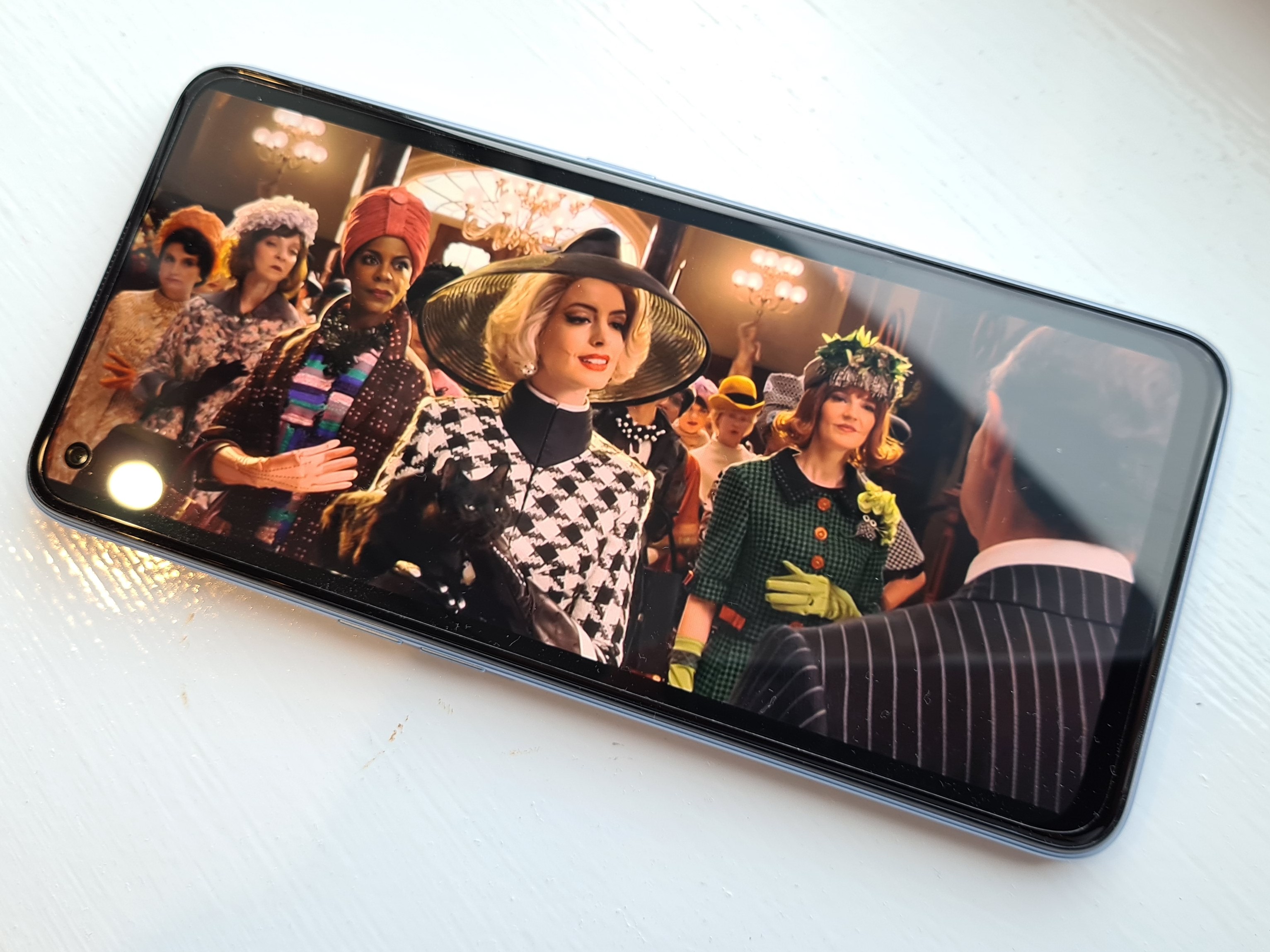 What's not to like about a 6.4in, better-than-Full-HD OLED screen on a sub-£300 phone? Well, it depends what you're into.
Last year's Realme 6 Pro had a 90Hz LCD, y'see – this successor model sticks to 60Hz, while the cheaper Realme 7 gets the high refresh rate treatment. It turns out Realme polled customers on social media which they'd prefer, and OLED won – so no silky-smooth scrolling here. That's hardly a deal-breaker for this kind of cash, and the screen itself is pretty tasty.
The Samsung-sourced panel delivers the kind of inky blacks and expansive contrast we expect from OLED, colours are punchy without becoming too saturated, and it can get properly bright when you step outside. Viewing angles are spot on, too. It won't trade blows with proper flagships, but good luck finding a better display for less money.
Sound isn't quite up to par, the down-firing bottom speaker and front-facing earpiece combining with plenty of volume but a real absence of bass. That's a shame, because vocal range and high-end notes are surprisingly clear. This is fine for YouTube or catching up on podcasts while cooking dinner, but critical listeners will appreciate the presence of a phone jack.
CAMERA: MORE ISN'T ALWAYS BETTER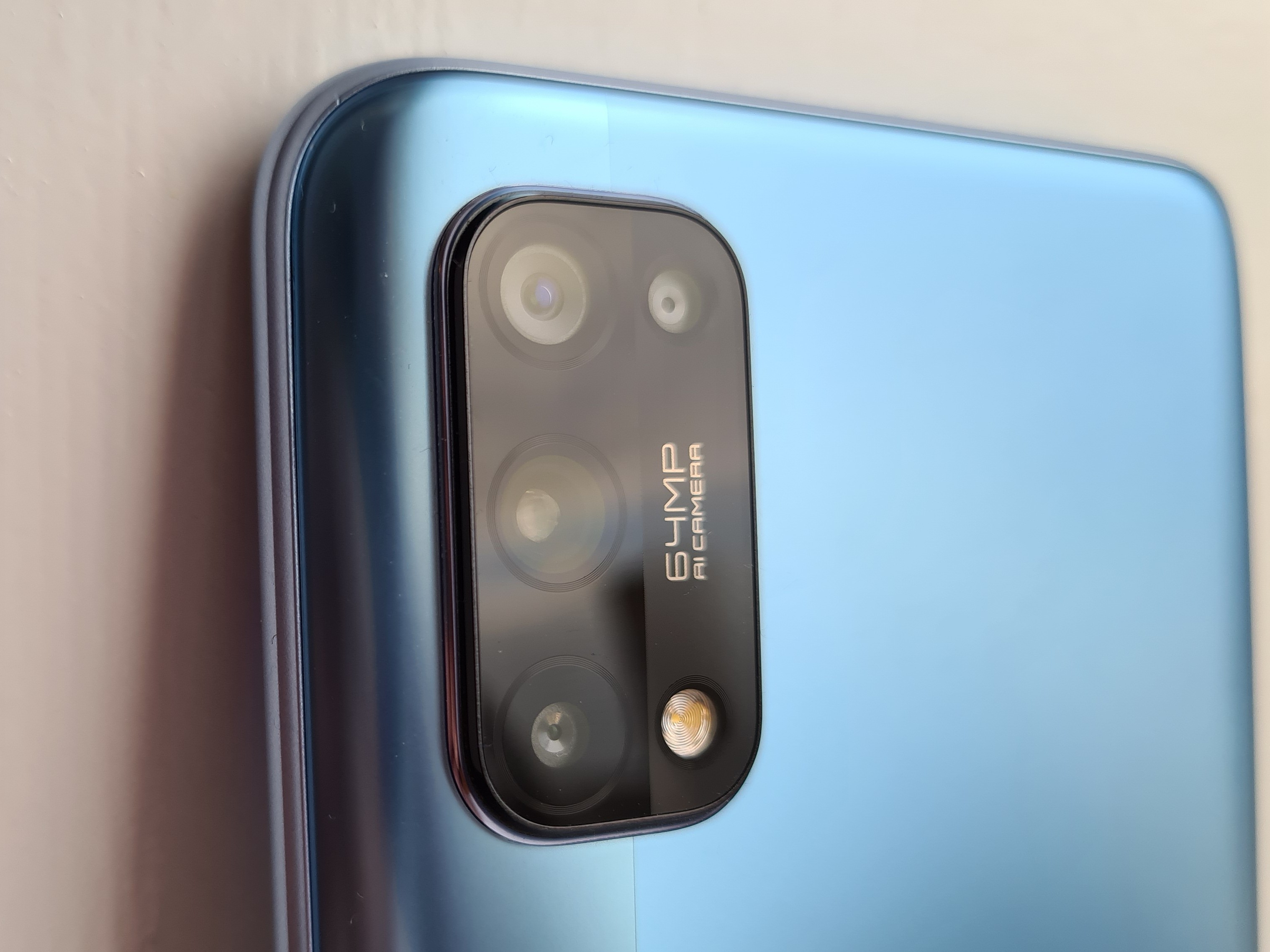 Don't get too excited by the quad-lens array – only two of the 7 Pro's rear cameras are actually usable. The other two chip in with depth and macro data, which is a bit more niche than say, optical zoom, which made an appearance on the outgoing Realme 6 Pro.
The main snapper uses a 64MP Sony sensor that defaults to 16MP photos, while the wide-angle makes do with an 8MP sensor. You don't have to pixel-peep to spot the difference between the two, with noticeable grain and a lack of detail even in brightly-lit scenes, though it's still a useful inclusion for squeezing every bit of a scene into your snaps.
A 32MP sensor up front could be verging on overkill, but it takes pretty clean selfies in all but the most challenging of lighting conditions.
Overall image quality is decent enough during the day, with pixel-binning helping to deliver sharp, well-resolved pictures, though areas of fine detail can be a bit too much for the processing to cope with. Contrast is largely on point and dynamic range is rather good too, with auto-HDR avoiding blown-out skies.
Colour accuracy can be a bit all-or-nothing, sometimes appearing a little muted and other times seeming massively boosted. The AI colour mode sacrifices contrast to brighten shadows, and isn't always an improvement.
In Auto mode, low-light is a disappointment, but the dedicated night mode can help rescue your evening snaps. Even so, they're not on par with the best night modes from Google, Samsung et al. Image quality snobs are still best served by the Pixel 4a, which is only slightly more expensive.
PERFORMANCE: LOW BAR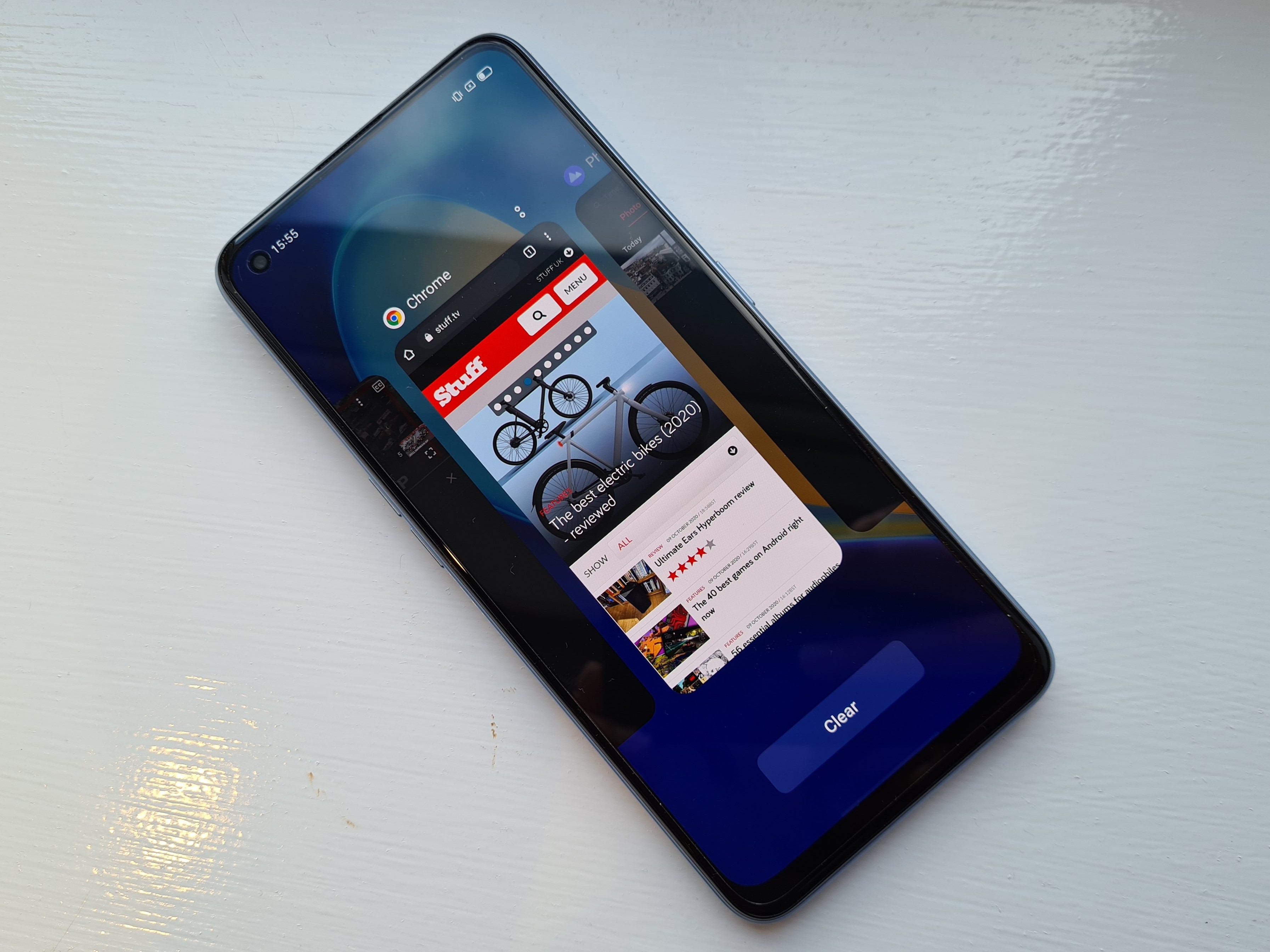 Qualcomm's Snapdragon 720G has become the go-to silicon for mid-tier phones, and with good reason.
There's not enough grunt to have you multitasking like a pro, but it'll cope with daily Android life just fine without collapsing into a stuttery mess. The only downside is a lack of 5G, but that's less of an issue in the sub-£300 phone zone.
The Realme 7 Pro feels perfectly responsive when jumping between social media, music streaming apps and the camera (8GB of RAM certainly helps on that front), and it'll play nicely with more demanding jobs like image or video editing, though at a more sedate pace than more expensive mid-rangers.
Most games play at decent speeds, even demanding 3D titles like PUBG Mobile, though hectic moments can dent frame rates considerably. If things feel a bit choppy, the Game Space app lets you dial back the resolution and give the GPU a bit of a breather. Hardcore players in search of the best performance will still want to save the pennies for a more powerful handset, preferably one with a high refresh rate screen.
At least 128GB of on-board storage is the sweet spot for mid-tier phones as far as we're concerned (unless you happen to be called Apple), and there's even a microSD card slot in case you're in need of extra space.
BATTERY LIFE: PLUG AND GO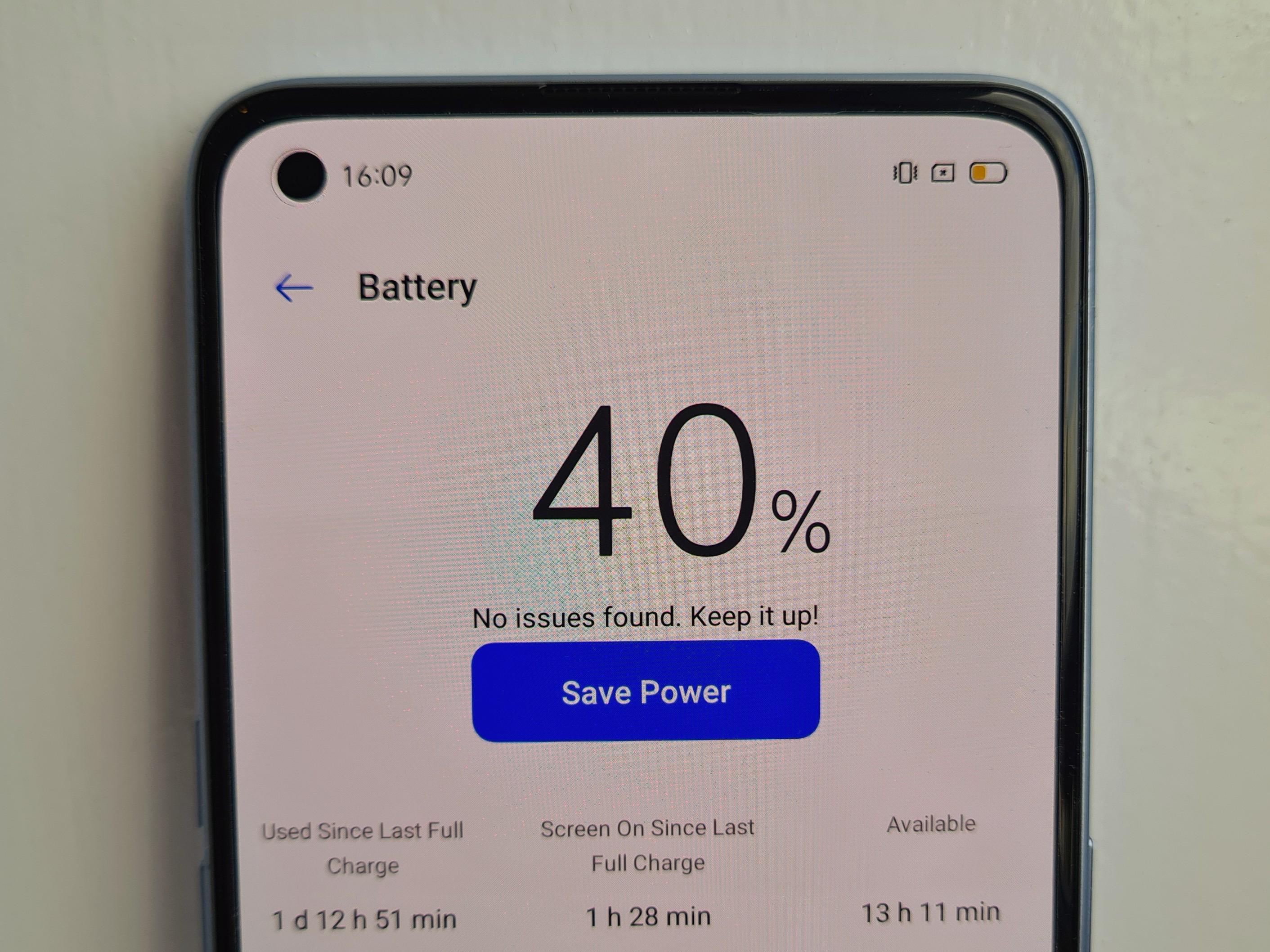 Size isn't the impressive thing about the Realme 7 Pro's battery, though 4500mAh is nothing to sniff at – you'll be looking at a full day of use even if you go nuts with the camera or have a mobile Netflix binge.
If you manage to unglue it from your hand then two days isn't out of the question. Nope, the true brilliance is how quickly it recharges. Plugged into a 65W SuperDart fast charger and it takes less than 15 minutes for a 50% top-up, and just over half an hour to reach 100%. We've seen this before, but only on sister company Oppo's pricer phones.
Now there's no need to drop a grand on a Find X2 Pro, as Realme can do the same thing for £279. It's enough to transform how you top up your phone. No more plugging in overnight – just recharge while you're brushing your teeth, making breakfast or jumping in the shower, and it should have recouped enough battery to get you through the day.
OS & SOFTWARE: A LIGHT TOUCH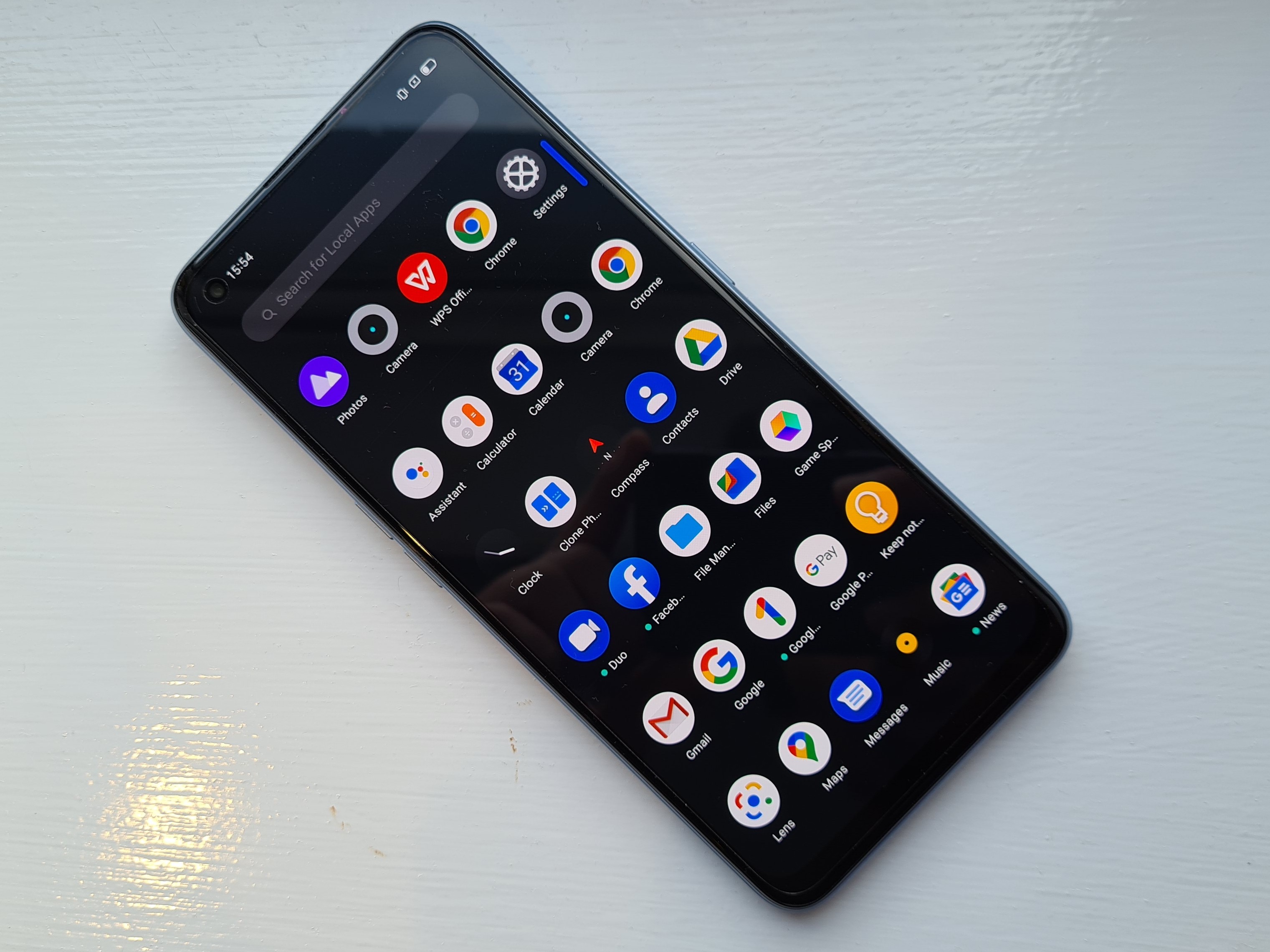 There's a largely stock version of Android 10 running under Realme's custom UI, which might mix things up with new icons and the like, but behaves largely as Google intended.
You can pick between onscreen buttons or gesture controls, Google Assistant is just a swipe away, and while there are plenty of Realme's own apps tucked away in the app drawer, only a handful feel like duplicates of Play Store favourites.
There's a handy Smart Sidebar on the screen edge that makes it easier to jump between apps and modes without giving yourself thumb cramp, and there are lots of other optional features buried in the Settings screen, but as they aren't all switched on by default (we're looking at you, Huawei) it doesn't feel overwhelming.
REALME 7 PRO VERDICT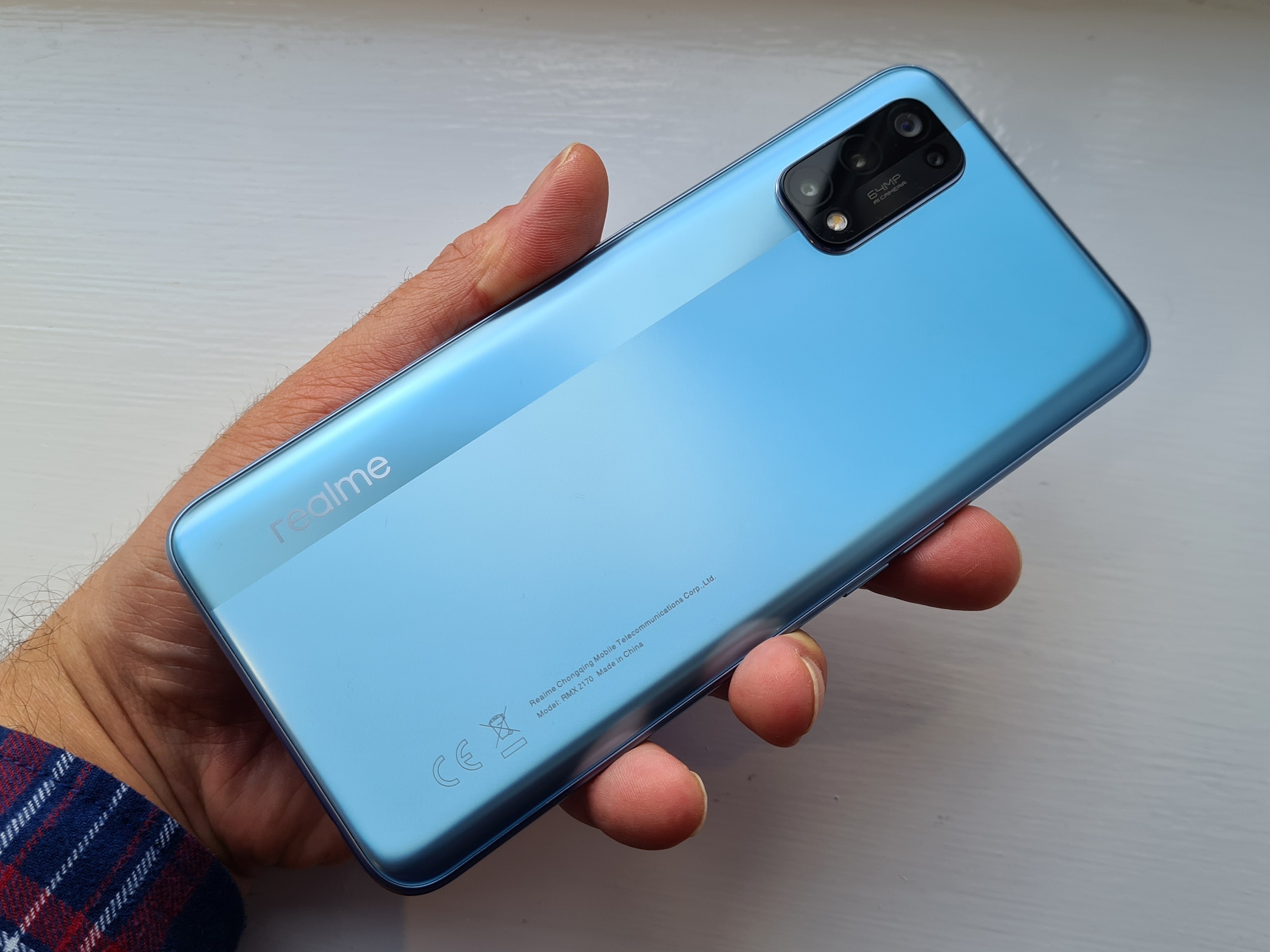 This phone is proof that Realme knows how to pick its battles. Screen, storage and battery life? You won't find better than the 7 Pro for under £300. Performance is decent enough, and it's great to have little luxuries like the in-display fingerprint sensor.
The camera is more of a mixed bag, thanks to questionable processing and extra lenses that don't really pull their weight, and you make do without 5G. It seems a shame to take a backwards step on display refresh rate, too, even if AMOLED is a fantastic consolation prize.
The 7 Pro healthily undercuts the OnePlus Nord and Google Pixel 4a. In fact it's Realme's own confusing line-up of well-priced handsets, including the X50 5G, that offer the closest competition – but as all-rounders go, this really does do most things for most people.
Stuff Says…
A tasty hardware combo at a nearly unbelievable price – the Realme 7 Pro properly blurs the lines between budget and mid-range. It makes some compromises, but for this kind of cash, we're largely prepared to forgive them.
Good Stuff
Packed feature list
Super-fast charging
Excellent value
Bad Stuff
Misses out on 5G
CPU not especially powerful
Extra camera lenses don't add much