Panasonic DMP-BDT330 review
Panasonic crams 4K-upscaling and other goodies into its Blu-ray player. But is the DMP-BDT330 worth a tidy price? Why yes, yes it is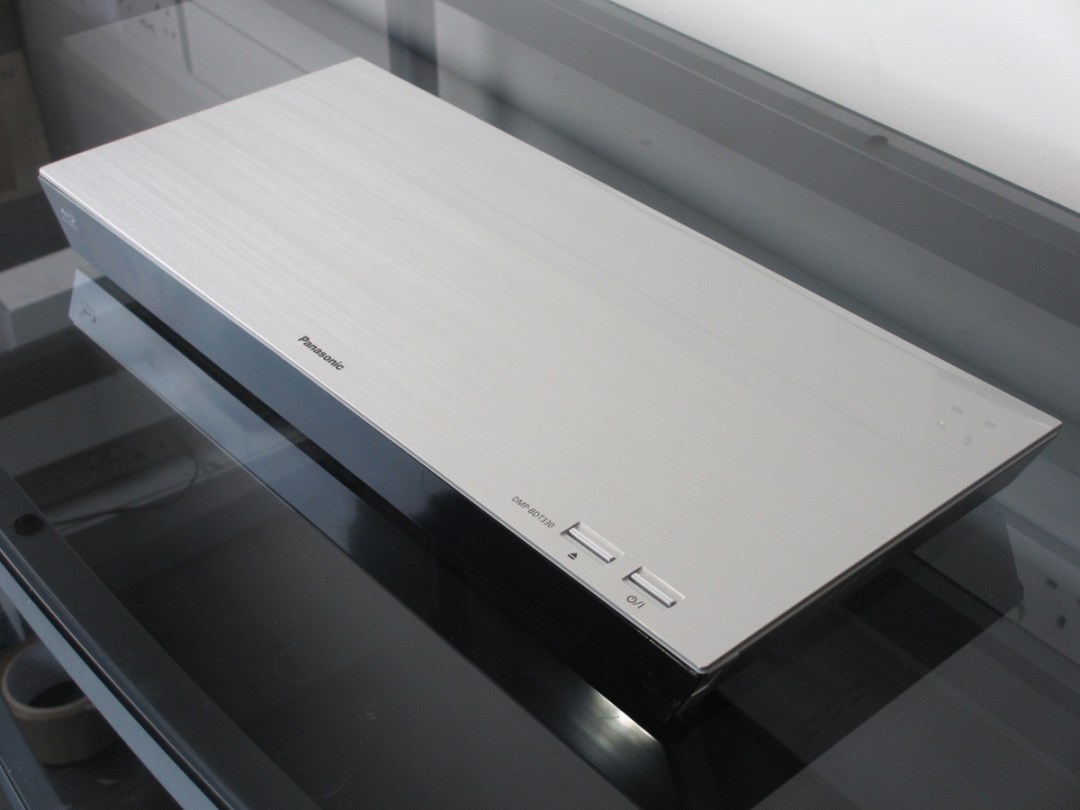 The DMP-BDT330 is the top Blu-ray player in Panasonic's 2013 range. It has one objective: to take down the Sony perching on the highest branch of our Top 10 list of the best Blu-ray players.
These two firms are always battling for Blu-ray supremacy, but while Panasonic slaved away on a new machine for this year, Sony has confidently (or arrogantly) carried over its BDP-S790 from last year.
This is an important fight for Panasonic. If it loses, it loses against a dinosaur.
Fixed up, looks sharp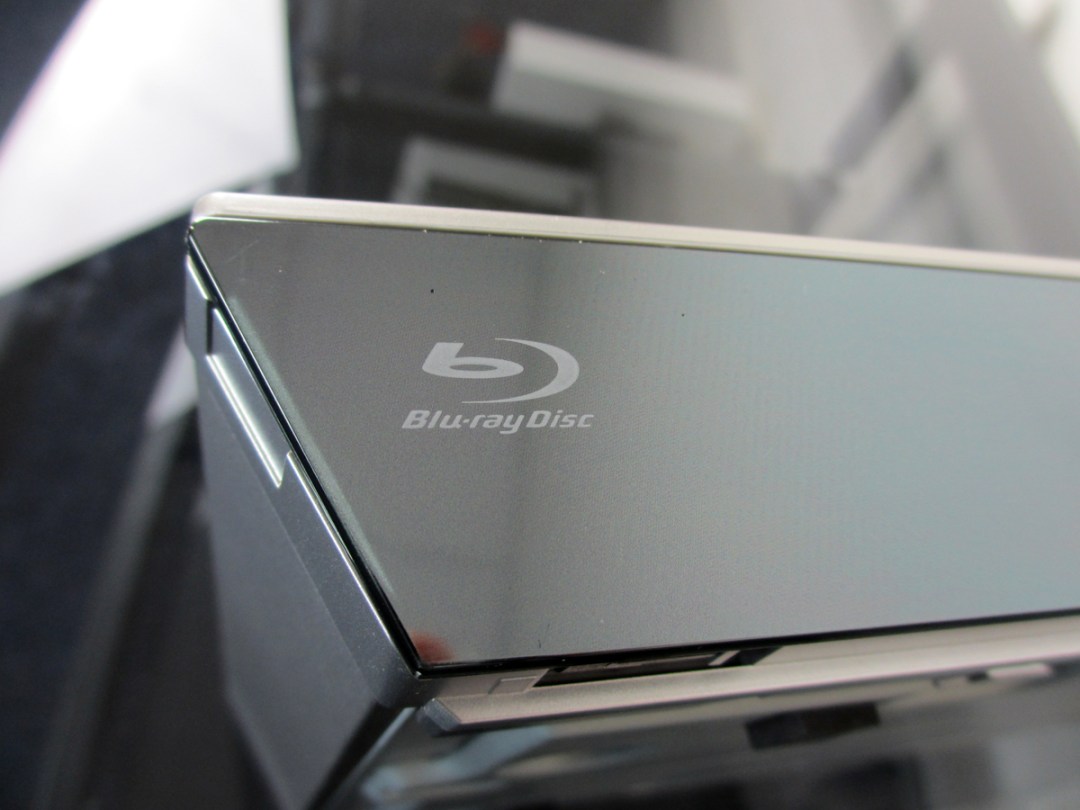 Out of the box, this Panasonic makes a good impression. It's an eye-catching design with sloping sides, a glossy brushed-metal top panel and a mirrored front unadorned by buttons. It's nothing radical, but we like the elegant, executive vibe. It's light and very thin, but build quality is excellent.
The mirrored front opens to reveal the disc tray, next to an array of slots and buttons. These look a little messy, and could easily have been tucked away at the back of the machine. Then again, it's easy to ignore once the flap springs shut.
Fun with plugs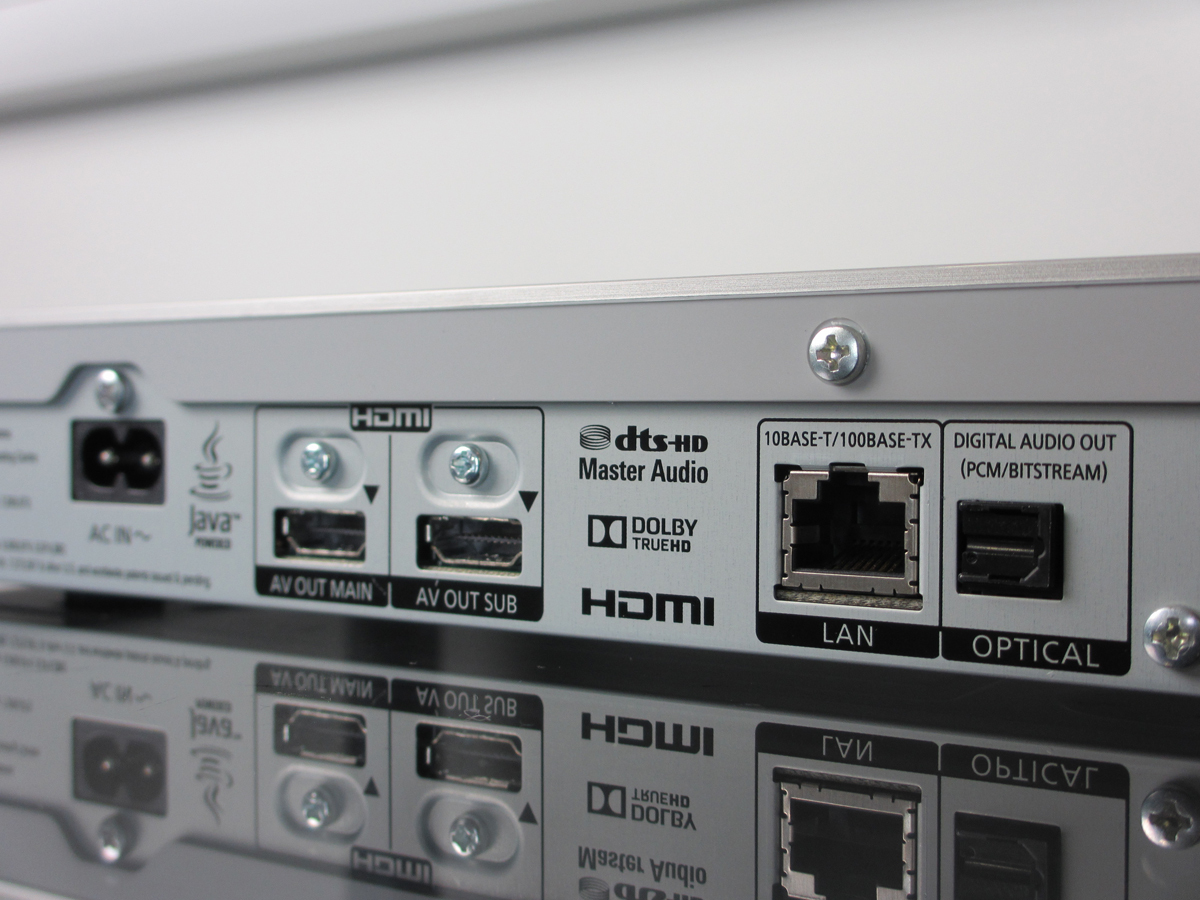 This Blu-ray player is generous when it comes to connectivity. At the front there's an SD card slot and two USB ports for playing your own photos and videos. Around the back you'll find two 3D-capable HDMI outputs.
This is great for twin displays (a projector and a TV, perhaps) or for separating picture and audio signals if your AV receiver doesn't support 3D pass-through. Analogue connectors haven't made the cut, so you'll have to make do with a digital optical output. There's also a LAN socket, but you can go wireless with built-in wifi.
Smart cookie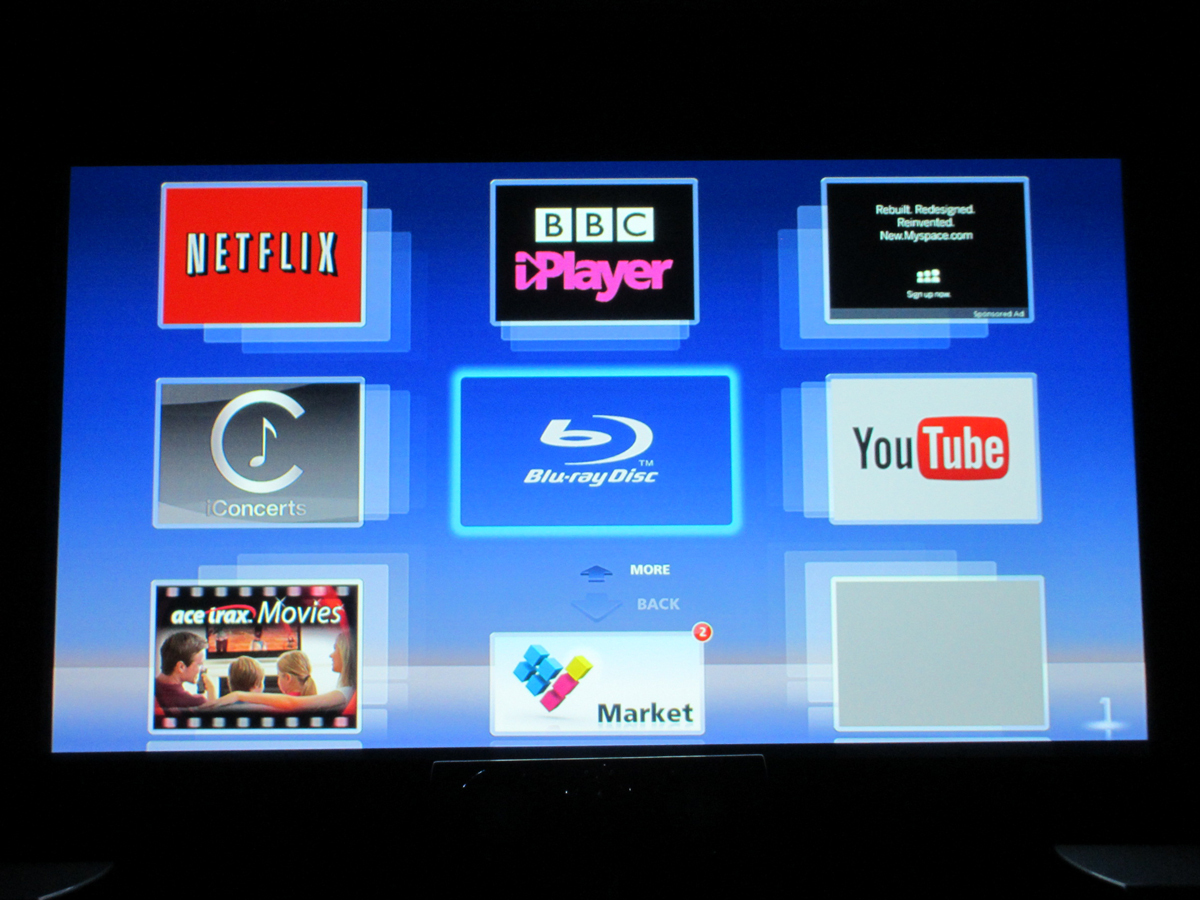 Panasonic doesn't want you to play discs. At least it seems that way, because there's a lot of focus on smart features and internet-based goodies.
DLNA certification means you can stream content from a networked computer or storage device. Support for Miracast means you can replicate the picture of a compatible Android phone, which is great for sharing cat videos on your telly.
There's also a decent choice of apps, with big hitters such as YouTube, BBC iPlayer and Netflix. Sadly there's no sign of ITV Player, 4OD or Demand 5, all of which can be found on Samsung's latest players. Elsewhere, Sony offers extra video and music content from the Sony Entertainment Network. Panasonic loses this round.
Interfacelift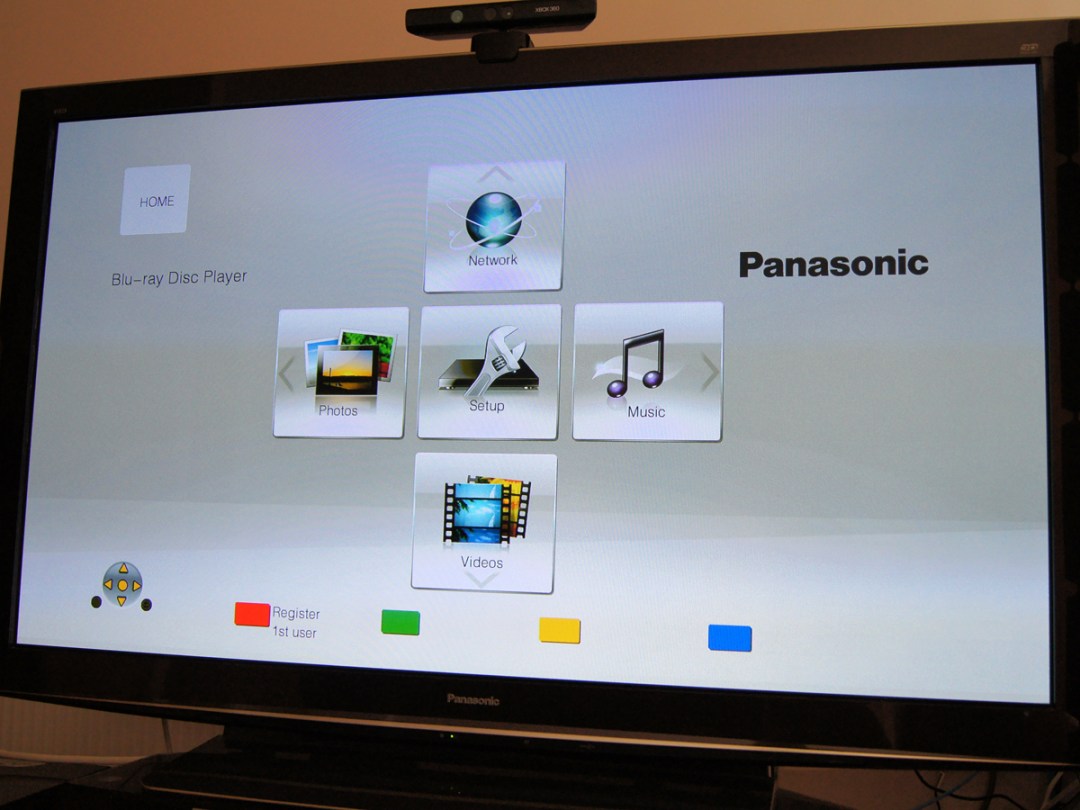 Panasonic has put some work into its menu system, but results are mixed. You can register up to four users, with each of whom getting their own profile picture and wallpaper, but while it's more visually interesting than the average menu, it's also unnecessarily flashy.
The same can be said of the crossroad-shaped menus, where you turn right and take the second left before getting lost and ending up somewhere you've never been before. It's more interesting than Sony's single bar of icons, but we don't generally turn to system menus for adventure.
Meanwhile, Panasonic has retained the Viera Connect app market from last year. This works well enough, except now there are sponsored ads. Some of these have their own music, which can't be switched off. What a fabulous development.
Thankfully, the remote control is lovely to use. Buttons feel a little spongy, but they're nicely laid out and very responsive. Those with a Netflix subscription rejoice: there's a direct line to the app.
Look/hear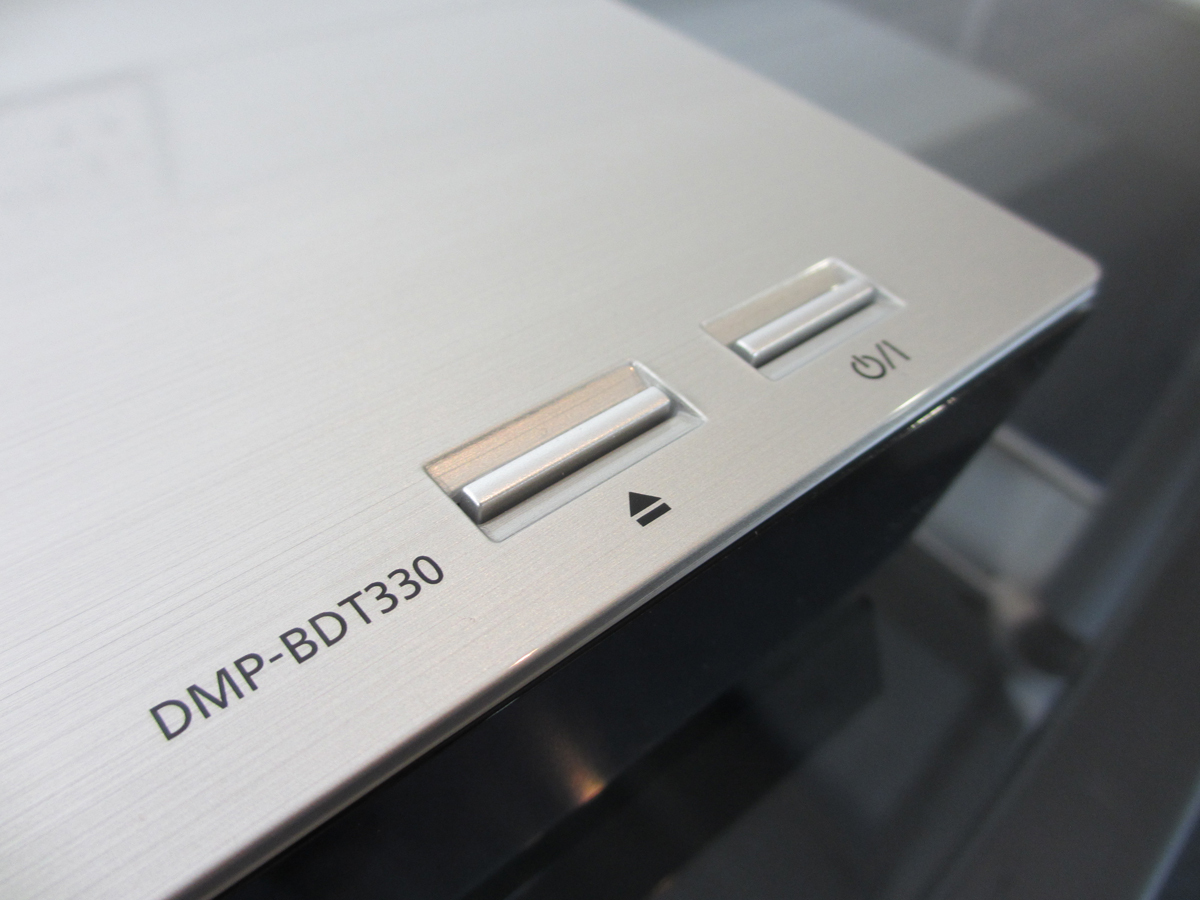 When it comes to good old disc-spinning, this Panasonic is wonderful. It sounds fantastic: details and textures are well defined without ever seeming harsh. Explosions are powerful and weighty. It's easily more muscular than the Sony BDP-S790, which has a punchier, more agile sound instead.
The picture is seriously impressive in 2D or 3D. Its sharpness, edge definition and motion handling is exemplary. Colours are rich but nicely balanced. It's a little more vibrant than our favourite Sony, which counters with punchier whites.
Woo, 4K-upscaling! At this stage it's more about one-upmanship because there are so few compatible displays about, but if future-proofing is important you, consider this box ticked.
Verdict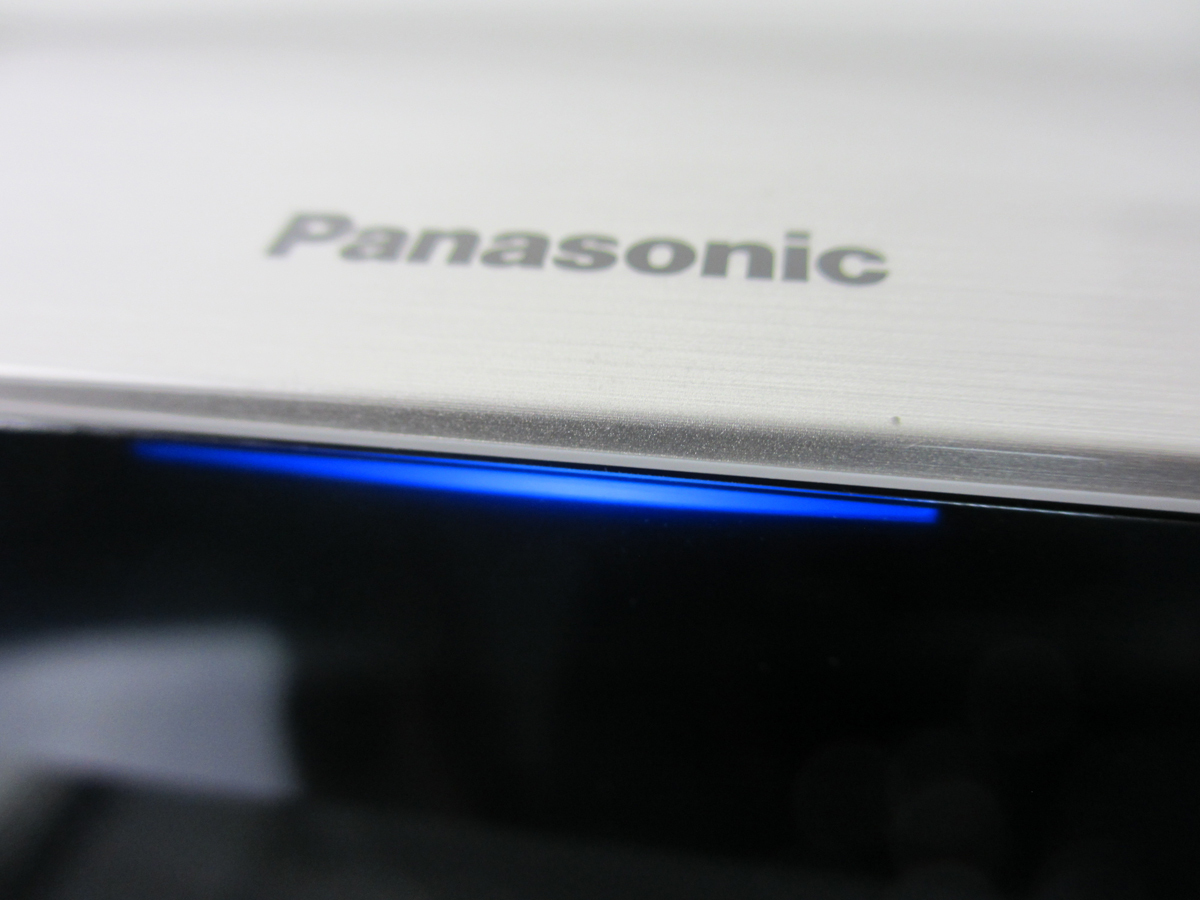 The Blu-ray player market is pretty crowded these days. It's hard to stand out, let alone justify a near-£200 price tag. Luckily for Panasonic, the DMP-BDT330 is rather special.
Its picture and sound performance is among best in its class, we're impressed by the connections on offer, and 4K-upscaling skills means it has an eye on the future. Sony's veteran BDP-S790 maintains its spot at the top of our list of the best Blu-ray players in the world thanks to more smart content and a neater interface, but for simple disc viewing the Panasonic DMP-BDT330 is a fantastic Blu-ray player.
Stuff Says…
Interface and smart content could do with a bit of work, but for picture and sound this is a cracking Blu-ray disc-spinner
Good Stuff
Excellent picture and sound
Nice design
Plenty of connections
4K upscaling
Bad Stuff
Could do with more smart content
Menu system could be simpler