Oppo Find X2 Lite 5G review
Lite may be just right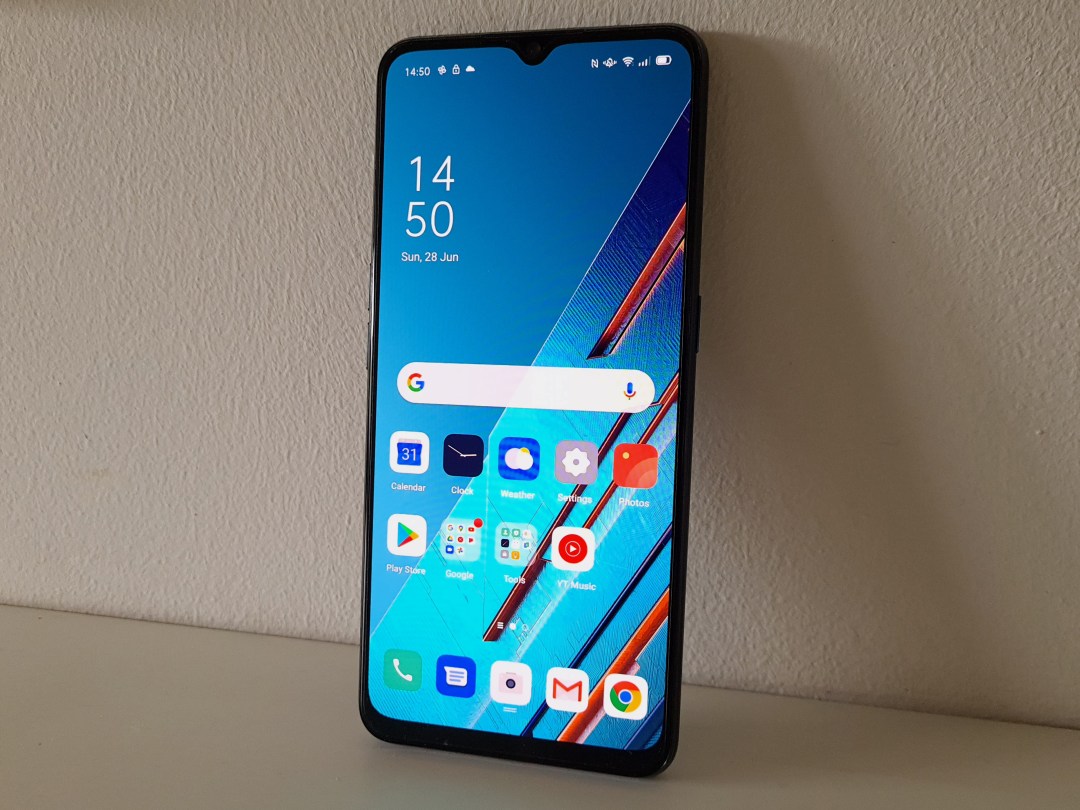 Phone fans are a fickle bunch. They'll go gaga over the latest Galaxy, but are nowhere to be found when an unfamiliar name trots out equally impressive hardware.
That's where Oppo found itself with the Find X2 Pro, a 5G-ready spec sheet monster that cost an eye-watering £1099 – big money for a brand not everyone is familiar with here in the UK, despite being part of the same Chinese megacorp that brought us OnePlus.
Time to give up a few goodies, bring the cost right down, and aim for the bargain-conscious mid-range market instead. That's the Find X2 Lite in a nutshell – but don't think it misses out on all the bits that made the Pro such a killer handset. It's one of the most affordable 5G phones around.
DESIGN & FEATURES: RE-USED RECIPE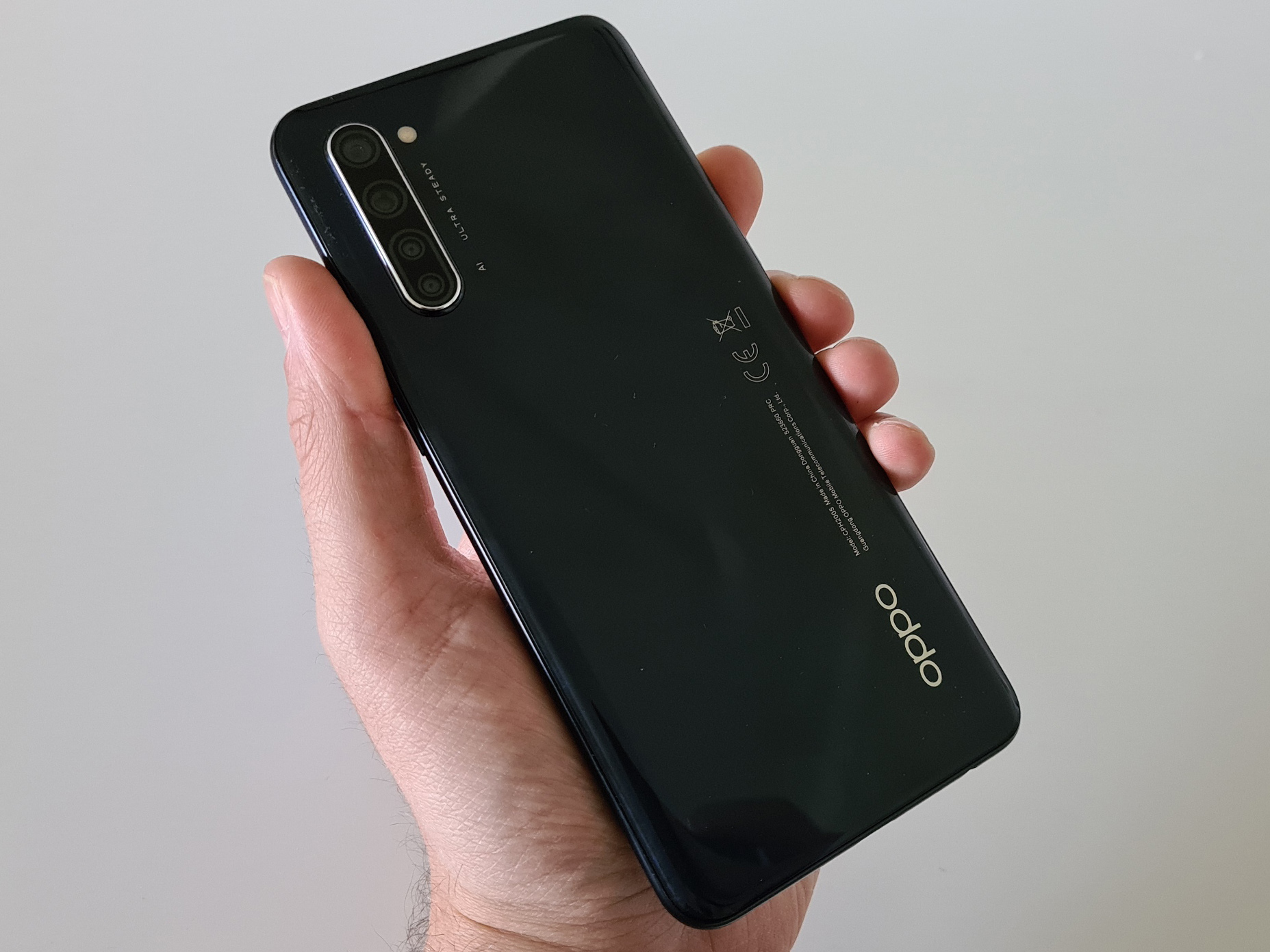 Glass up front, metal around the edge, and a lot more screen than screen bezel – the Find X2 Lite follows all the familiar 2020 smartphone design tropes, including a teardrop notch for the selfie camera.
You won't find any niceties like vegan leather or ceramic here, and the glossy rear panel feels more like plastic than glass to us, but that's all reasonable for the price. Less impressive is the hollow sound it makes when you tap the back of the phone.
The small screen borders make it easy to handle, and your choice of in-display fingerprint scanner or fast-acting facial recognition gets you swiftly past the lock screen. Both are quicker than a Samsung Galaxy S20.
Pop open the SIM card tray and you'll see the second SIM slot is blocked off on UK handsets, with no option for adding an SD card if you manage to fill the 128GB of built-in storage.
The quad-lens camera module on the back is as subtle as you like, but Oppo probably didn't need to plaster the model information, country of origin and "waste electricals" symbol quite so prominently beneath it – they detract from the otherwise sleek styling.
DISPLAY & SOUND: OLED ALL THE WAY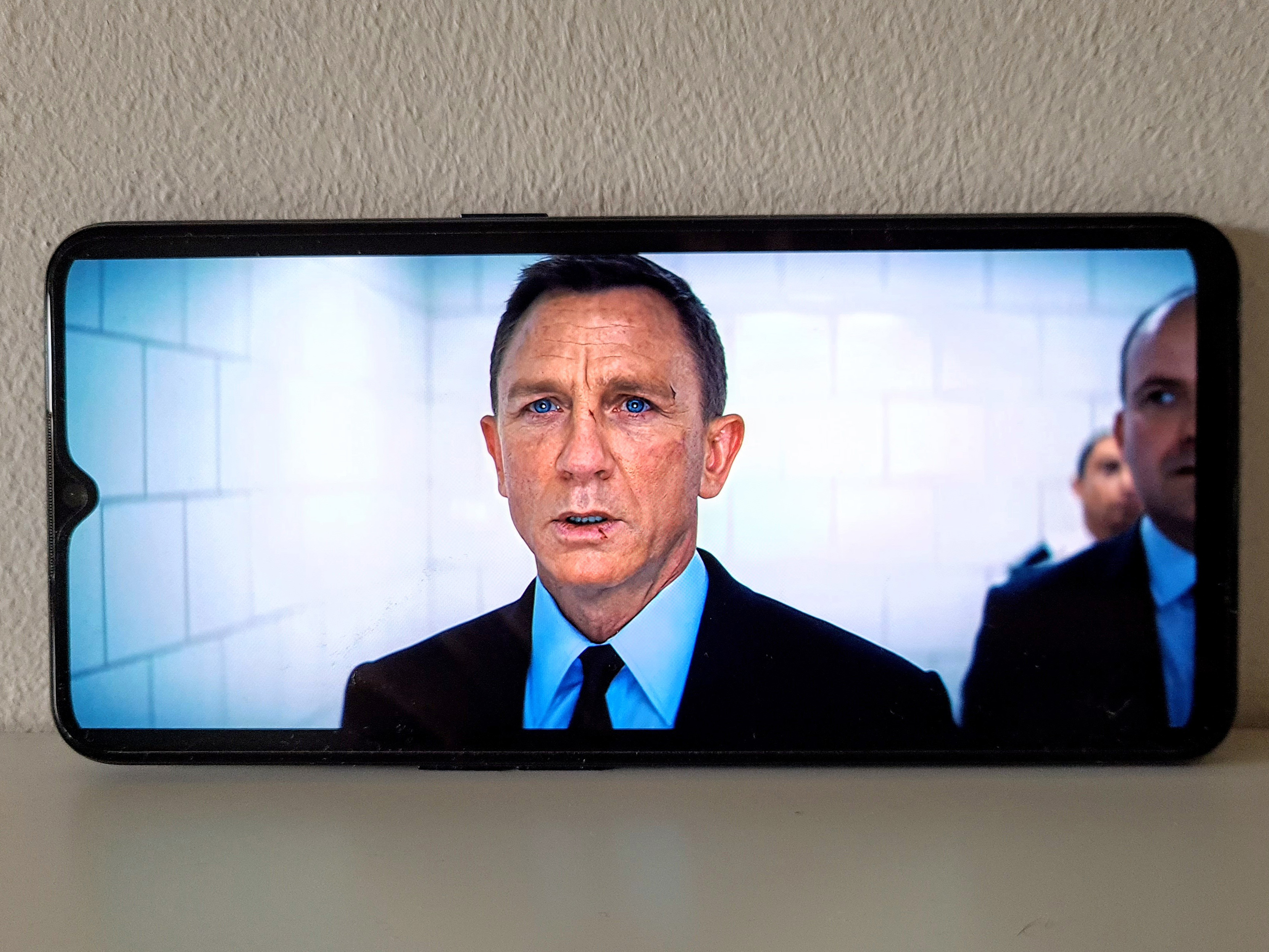 Concentrate on what Oppo had to cut from the more premium Find X2 and the X2 Lite loses some of its lustre. You get a flat screen, rather than a curved one, and it makes do with a notch instead of a fancier hole punch camera. This is a strictly 60Hz panel, too – there's no high refresh rate smoothness here.
Don't let that detract from the plus points, though. It's an AMOLED panel, with a greater-than-1080p resolution stretched across 6.4in. A lot of rivals make do with LCD screen tech, but here you can enjoy deep, inky blacks and impressive contrast while watching films on the go.
Find the right clip and the YouTube app will tell you it's streaming in HDR, but there's no mention of support for the technology anywhere on Oppo's website. Side-by-side with a Galaxy S20, it's clear this phone isn't delivering the ultra-bright highlights alongside deep shadows HDR is famous for.
Colour saturation can look a little extreme when you crank the brightness, veering away from the more lifelike hues you'll find on other OLED phones, and viewing angles are merely OK, but there's There's plenty of visible detail, and you won't spot the pixel grid without a magnifying glass. Also, with a maximum 600nit outdoor brightness, you'll be able to see things clearly on even the sunniest of days.
The single down-firing speaker isn't a great match to the visuals, with an overly harsh sound and the usual lack of any real bass. Crank the volume and you can really feel the phone's rear panel vibrating, which feels a bit low-rent. At least there's a 3.5mm headphone port, so you can use headphones without hunting for a dongle.
Camera: Zzz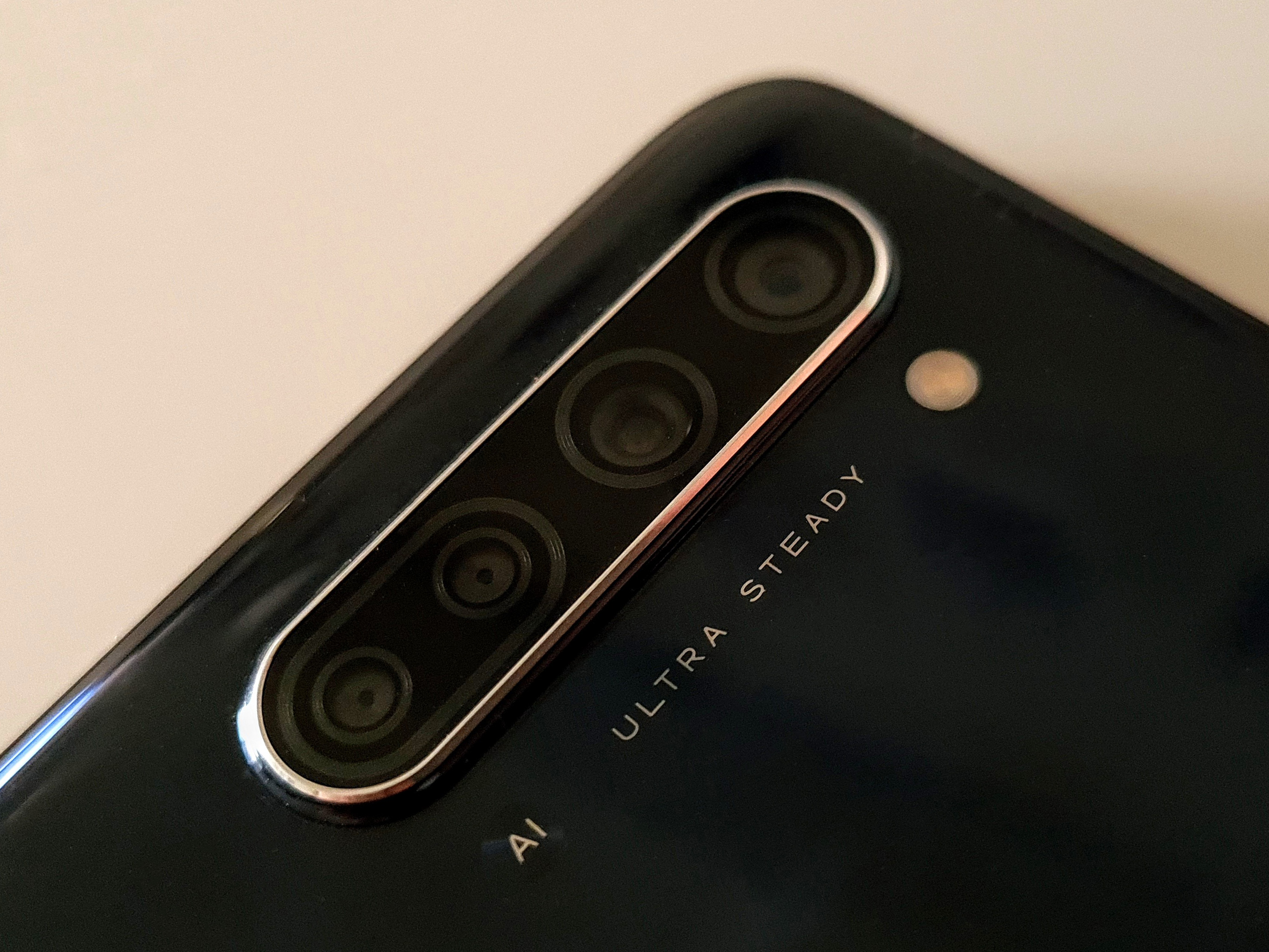 The Find X2 Lite's four camera lenses promise much, but this is really more of a twin-cam snapper, with a few extras thrown in for good measure. Two of the four cameras have modest 2MP sensors, with one dedicated to depth and the other restricted to monochrome.
There's no way to use them directly; instead, they work in tandem with the main 48MP sensor or 8MP ultrawide to help sharpen your shots, create convincing bokeh blur and improve low-light performance. Or at least, that's the idea. Portrait mode is easily caught out by hair and other fine detail, leading to less convincing shots, though if you turn down the bokeh effect it can still capture pleasing results.
The 48MP main sensor defaults to 12MP images, using pixel binning to ramp up the quality of your shots, and as long as you feed it plenty of light, the X2 Lite does a pretty good job for a mid-range handset. Automatic HDR and scene recognition work together to balance shadows and highlights, with warm and true-to-life colours. If you aren't expecting flagship-level amounts of definition and exposure handling, you'll be largely happy with what this phone is capable of. Don't be fooled by the camera app's 2x and 5x zoom toggles, either – these are purely digital, and quality takes a nosedive as soon as you use them.
Indoor snaps with little ambient light do a good job of preserving sharpness and detail, although that quickly drops off once things get darker. A dedicated night mode uses multiple exposures to compensate, sometimes to great effect, though Oppo's processing isn't a patch on Google, Apple or Huawei – still the low-light champions of the smartphone world. There's a clear drop in quality when you swap to the ultra-wide lens, which can give your shots a slightly different colour treatment to the main sensor. It's still handy to have, as it lets you fit a lot more into each picture, but there's much less detail, and it seems easier to end up with over-exposed images. On the other hand, it takes surprisingly good shots in macro mode, thanks to some clever scene recognition algorithms ticking away in the background.
The 32MP front-facing camera takes pleasingly detailed shots, which should keep selfie fans happy, and as long as you have realistic expectations, the Find X2 Lite's camera setup is a perfectly capable mid-ranger.
PERFORMANCE: WON'T LEAVE YOU WANTING MORE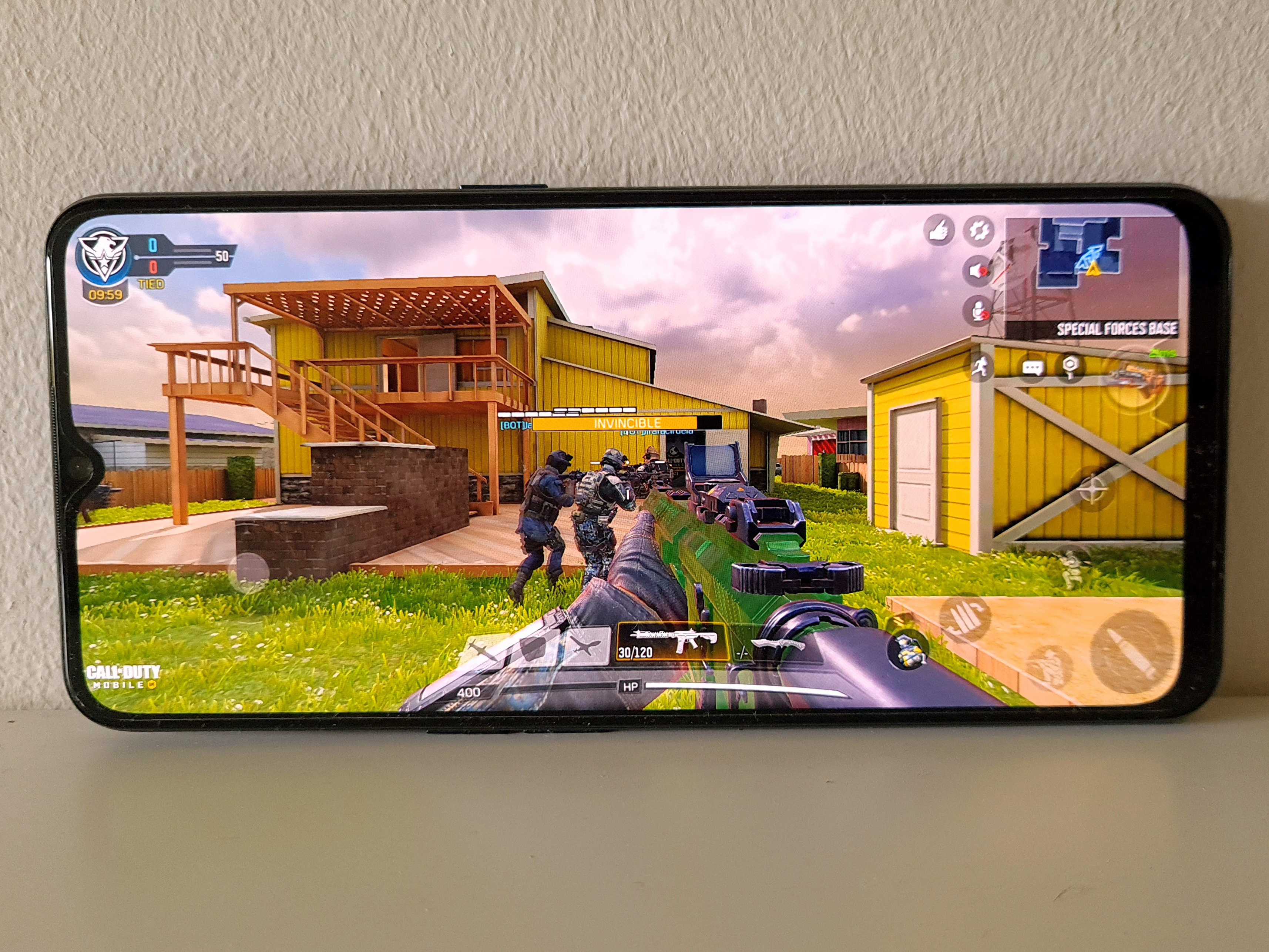 5G used to be full-on flagship tech, needing dedicated silicon to pluck all those 1s and 0s out of the air – but now Qualcomm's mid-range CPUs come with built-in modems that makes adding 5G support that much cheaper.
The Find X2 Lite's Snapdragon 765G is one such chip, managing faster data speeds than any 4G phone – as long as you're in an area with coverage, that is. It's no slouch when it comes to Android, either, with eight cores (two to do the heavy lifting and six to manage everything else in the background) and 8GB of RAM.
Everything feels very responsive, with apps opening quickly, animating smoothly and not grinding to a halt when you try to multitask. There's enough grunt here to put flagship phones from just a couple of years ago in the shade, though line it up against anything with a Snapdragon 865 and the differences are clearer. Still, expect to see this chip in plenty more mid-range handsets over the coming months – it delivers on performance and won't frustrate anyone coming from an older top-end phone.
It's a similar story when it comes to games, the Adreno 620 GPU coping very well with intense titles like Call of Duty Mobile. The pocket-friendly shooter defaults to high settings, and was perfectly playable online, with no major frame rate dips or stutters. You won't be cranking details to the max here, but you won't have to dial things back for smooth gameplay either.
OS & SOFTWARE: A BIT TOO MUCH COLOR
As far as custom takes on Android go, Oppo's effort is a little more in-your-face than most, with new-look icons, reskinned notifications, a smart assistant that takes Google Now's place to the left of the homescreen, and an overflowing app drawer right out of the box.
Thankfully most of these are Google's own, with very few duplicates, but there's no way to organise what's on display, or hide the ones you're unlikely to use. Meditation enthusiasts might appreciate Oppo Relax, which pipes in calming music over slow motion videos of starry skies and misty lakes, but it'll be lost on everyone else.
It's running Android 10 underneath, so you get goodies like digital wellbeing to help cut back on those late night scrolling sessions, a system-wide dark mode and gesture-based navigation to replace onscreen buttons.
LITE BATTERY LIFE: VOOC-ING QUICK
If there's one thing Oppo has made its mission to eradicate, it's twiddling your thumbs while you wait for your phone to recharge. "Voltage Open Loop Multi-step Constant-Current Charging" isn't all that catchy, mind, so they just call it VOOC.
The Find X2 Lite doesn't even get the fastest 60W version of the tech (that's reserved for the mighty Find X2 Pro) but the 30W fast charger bundled in the box is still sufficient for a 50% top-up in 20 minutes. If you have an hour to spare you can guarantee to be fully topped up by the time you pull the plug.
Not that you'll need to do it a whole lot, seeing how the X2 Lite has excellent stamina. Its 4025mAh battery is just about par for the course in a sub-£500 phone, but as it only has to juice a mid-range CPU, it can comfortably last a full day and change with moderate use.
Stick to the basics and you could see bedtime of day two before it's time to top up, although cranking the screen brightness for video streaming or playing games will understandably see that figure cut short. Still, even proper Fortnite addicts should be able to last from morning until evening on a single charge.
OPPO FIND X2 LITE VERDICT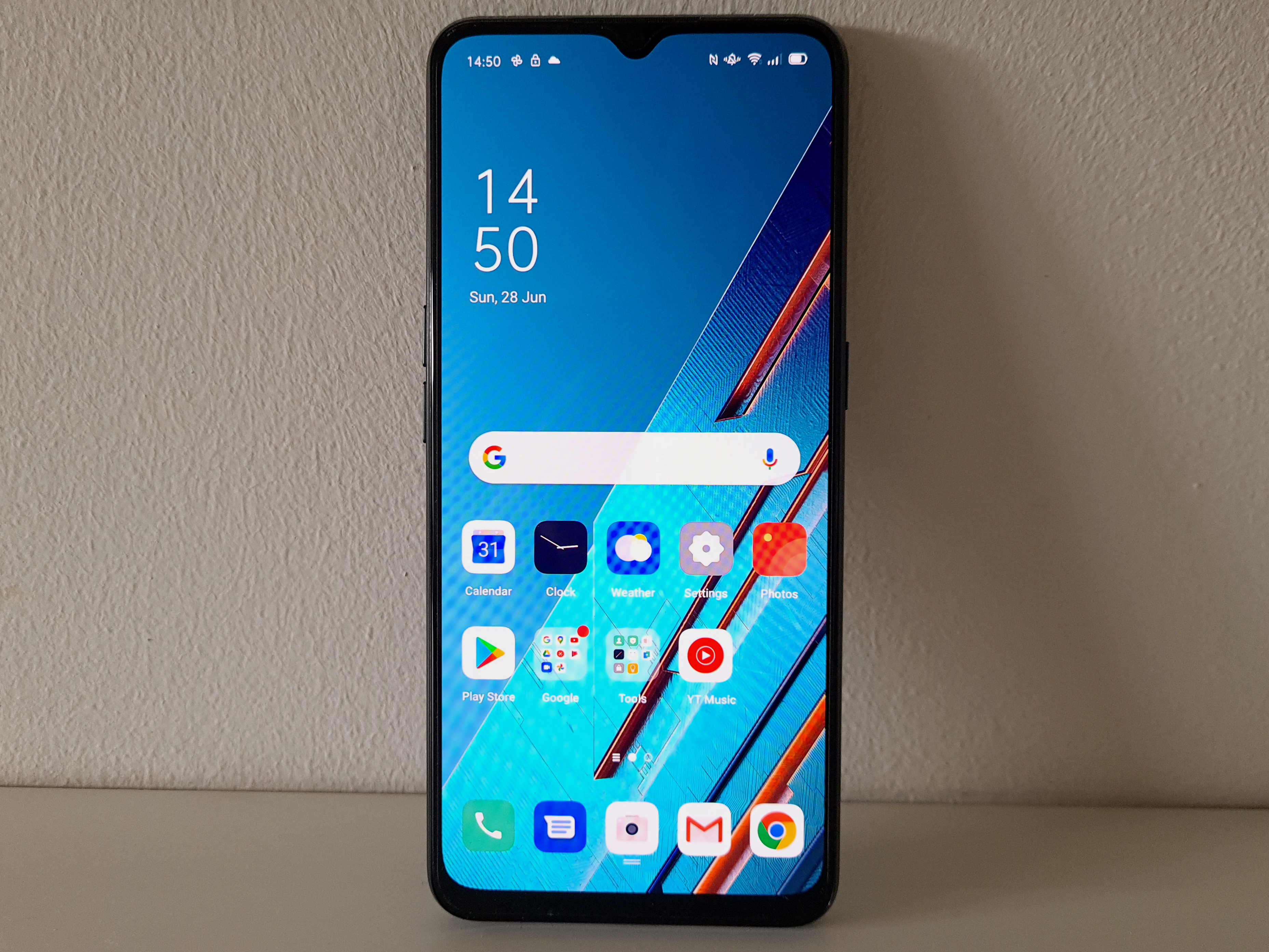 It might be the most entry-level phone in the Find X2 line-up, but the Lite still packs in plenty of hardware for the money. OLED screen, in-display fingerprint sensor, four-lens rear camera… it doesn't leave you wanting much, at least when it comes to 5G phones.
There are 4G handsets out there with more performance muscle or camera smarts, though. If you aren't planning to upgrade your data plan any time soon, you'll notice the Realme X2 Pro's higher refresh rate screen and faster CPU more than a 5G chipset you aren't even using in the Oppo.
Tech specs
| | |
| --- | --- |
| SCREEN | 6.4in, 2400×1080 AMOLED w/ 20:9 aspect ratio, teardrop notch |
| CPU | Qualcomm Snapdragon 765 octa-core |
| MEMORY | 8GB RAM |
| CAMERA | 48MP, f/1.7 26mm + 8MP, f/2.2 13mm + 2MP, f/2.4 black and white + 2MP, f/2.4 depth sensor rear w/ phase-detect AF, HDR, LED flash. 32MP, f/2.0, 26mm front |
| STORAGE | 128GB on-board |
| OPERATING SYSTEM | Android 10 w/ ColorOS 7 |
| BATTERY | 4025mAh non-removable |
| DIMENSIONS | 160x74x8mm, 180g |
Stuff Says…
An affordable 5G phone that makes sensible sacrifices to undercut the competition. If you don't mind the somewhat heavy-handed software, the Find X2 Lite ticks a lot of boxes at this end of the price spectrum
Good Stuff
Respectable performance tied with great battery life
Versatile cameras take decent photos
5G on a budget
Bad Stuff
Software niggles and overbearing UI
Gives up a few features to include 5G
No expandable storage