Motorola Razr 2022 review: prime cut
Overhauled foldable is Moto's best effort yet, with just one or two rough edges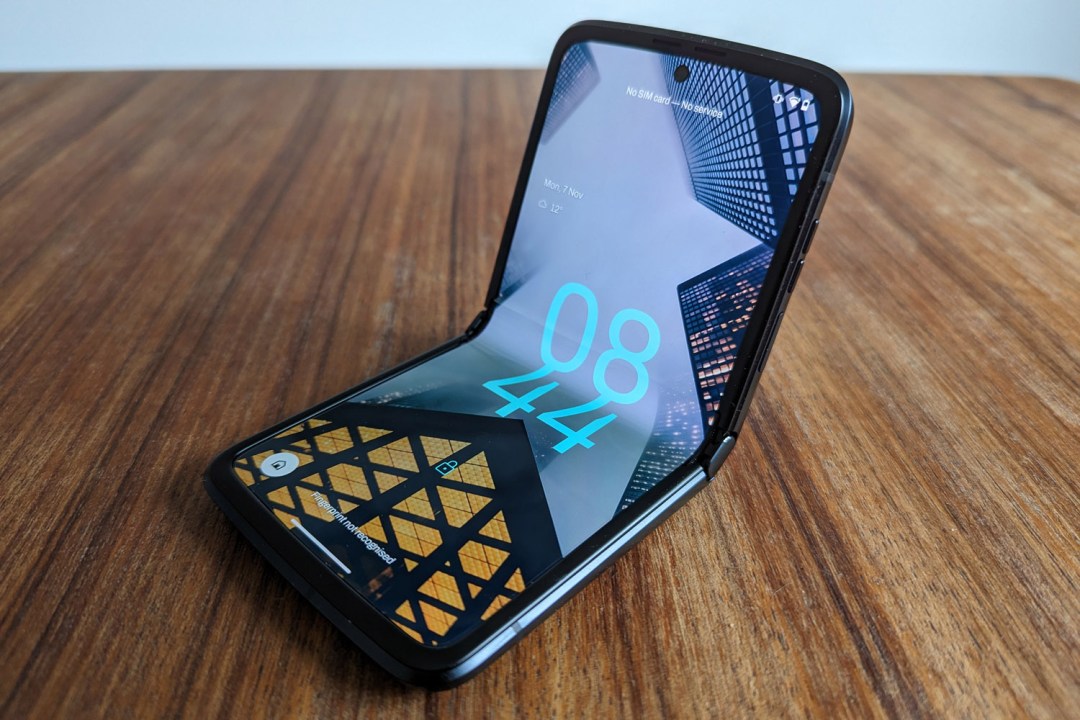 After a two year break, Motorola is back in the foldable phone game. The firm's third attempt to revive its classic flip phone line is more a full-on reimagining than a simple retread of what came before, and it's all the better for it. As well as a bigger internal screen, better cameras and top-tier hardware, the Motorola Razr 2022 also comes with a more appealing price.
The clamshell competition hasn't sat still, though. Samsung's Galaxy Z Flip 4 made waves with a streamlined design and more useful cover display. To compete, Moto has gone even further, adding an even larger outer screen that'll play nicely with (almost) all your apps.
Is that enough to make it the de facto king of modern-day flip phones? And has the Razr's sense of nostalgia been lost in the process?
Design & build: premium and palm-sized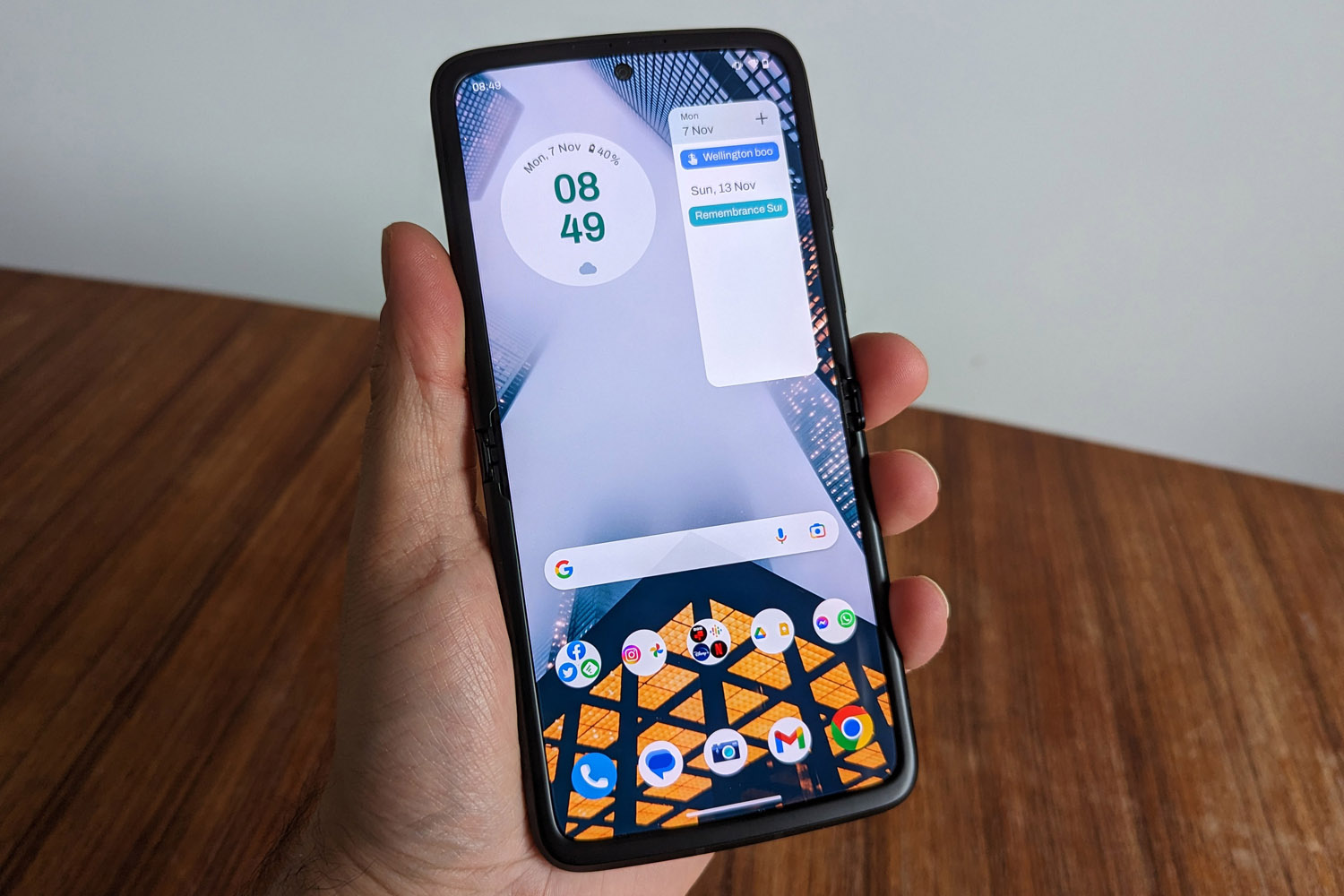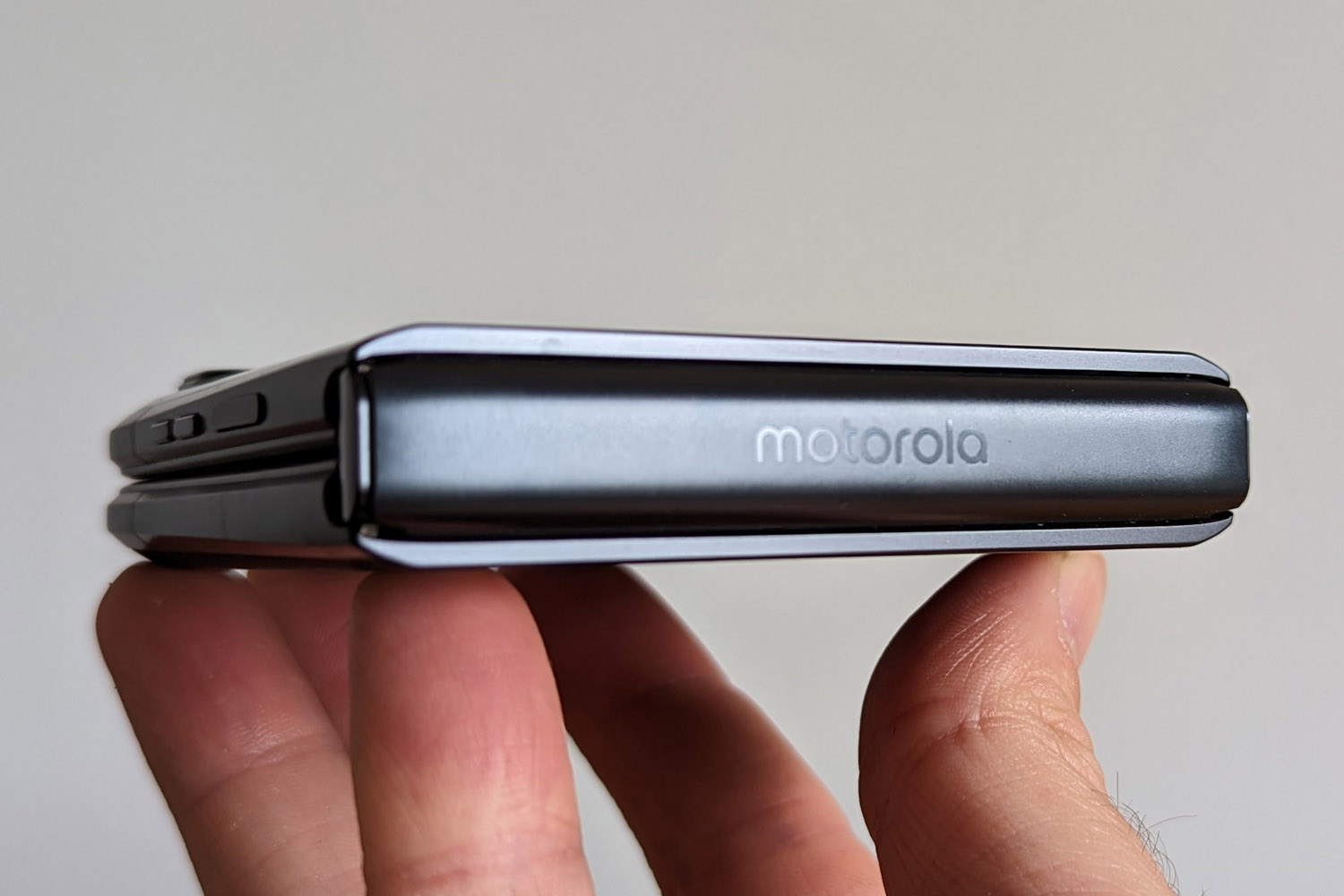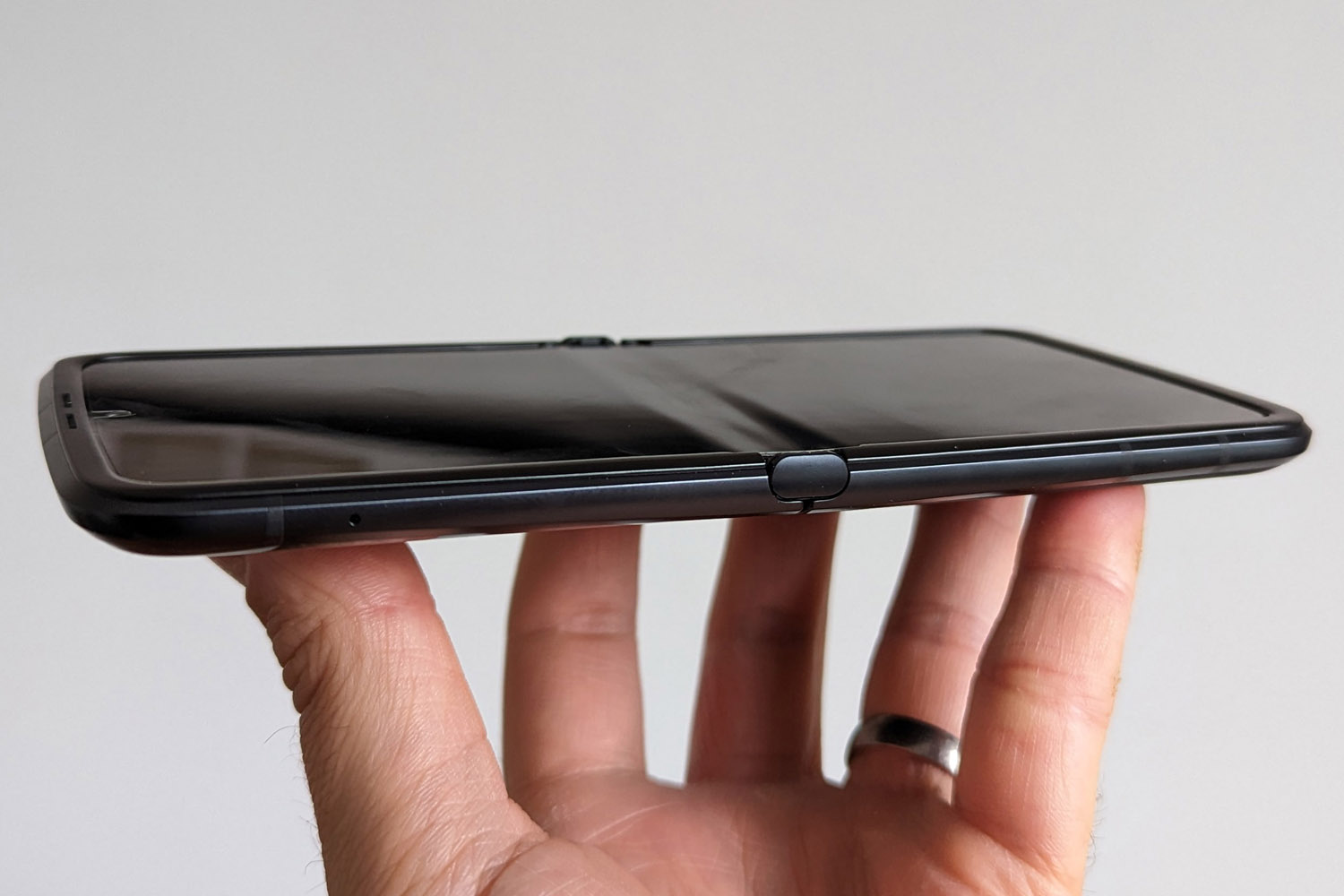 The third-gen Razr has had something of a growth spurt, its 6.7in inner screen being a welcome step up from the 6.2-incher seen on the last one. There's no chunky chin or distracting notch this time around, just a punch-hole selfie cam and a crease that's all but invisible while the screen it lit up.
This is a fairly wide handset, with distinctive display bezels on all four sides, but it's not a struggle to use one-handed. A textured glass finish on lower half is nice and grippy, and shrugs off fingerprint smudges. The regular glass up top is the opposite, being slippy and quick to gather grease. Still, keep it polished and there's no doubt this is a premium-looking foldable.
Unlike Samsung's Galaxy Z Flip 4, there's no gap when the phone is folded shut, and once opened full the hinge stays firmly locked in place. That means it sits happily in a pocket and doesn't need to be held in a vice-like grip to keep it secure, although the mechanism does feel a little loose in between those two positions.
We like that the power button doubles as fingerprint sensor; it's quick to detect your digits and sensibly placed within easy reach of right-handers' thumbs. The volume keys that sit above it are perhaps a little too high up to hit without adjusting your grip, though.
Motorola has added IP52 dust and water resistance this year, which is a welcome step up from the outgoing Razr 5G and should mean the hinge won't fail on account of dirt and debris. Fluff still collects around the mechanism when the phone is kept in a trouser pocket, though, and water protection is still a step behind the Galaxy Z Fold 4.
Screens & sound: bigger and better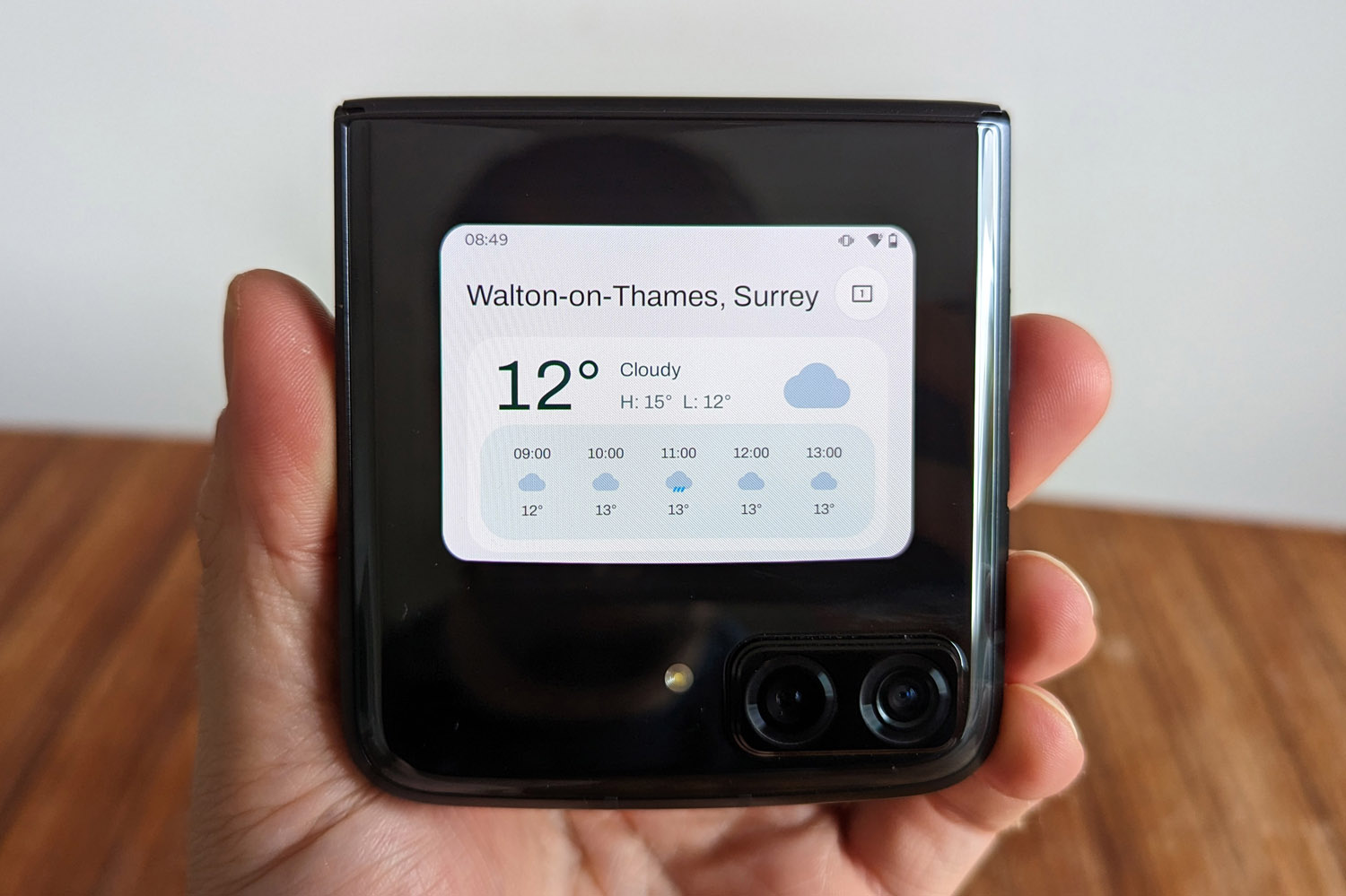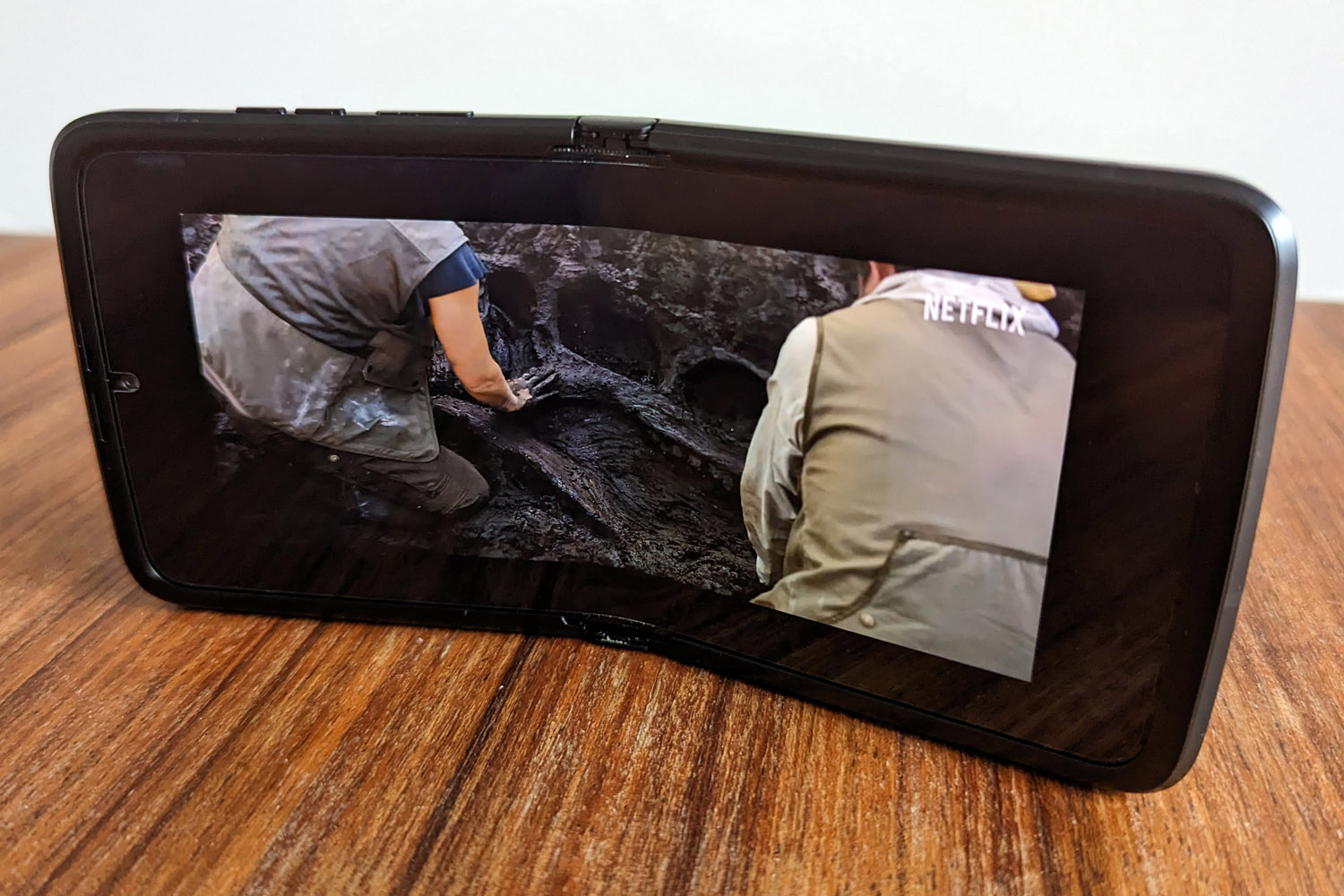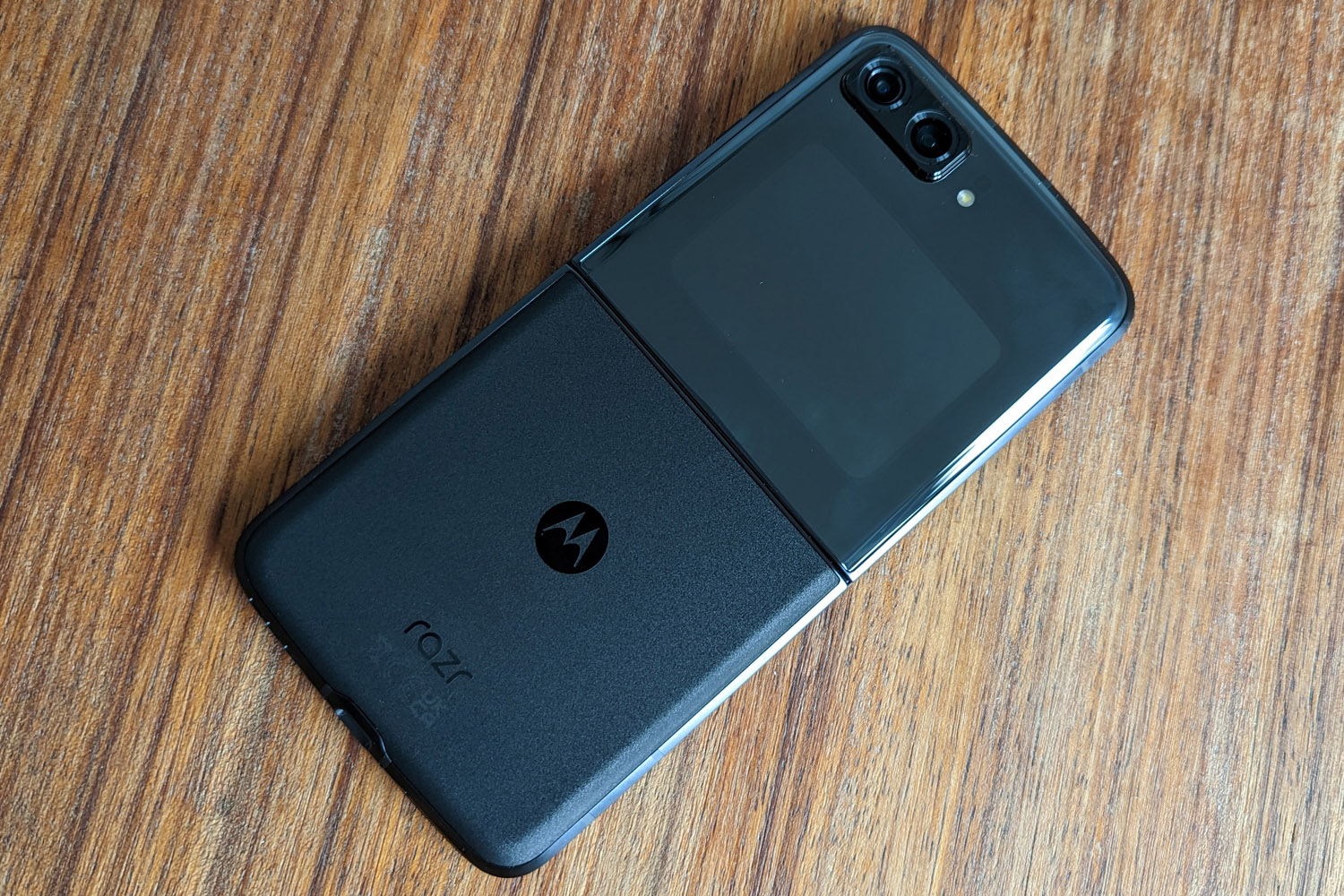 The Razr's 2.7in outer display is pretty much as big as it gets for a clamshell phone right now. It's usable for a lot more than just reading notifications or telling the time, thanks to a sharp 800×573 resolution OLED panel that gets plenty bright once you step outside. More on what you can do with it later.
Inside is where you'll find the main event, a 6.7in Full HD-and-a-bit OLED covered in ultra-thin glass. It feels a whole lot nicer under the thumb than the plastic used in the outgoing Razr 5G, with only a slight indent over the hinge. Reflections are a bigger deal here than on a smartphone with regular thickness glass, though, and fingerprint smudges collect pretty quickly.
Otherwise it's a stunner of a screen, with great definition, impeccable contrast and excellent viewing angles. Colours are vibrant and there's a rapid 144Hz refresh rate, albeit only when playing games. Everywhere else it maxes out at 120Hz, which is still plenty for smooth scrolling. It can be a little slow to react to ambient light, but the screen is perfectly readable in direct sunshine once it it catches up, there's enough brightness to do justice to HDR content.
The accompanying stereo speakers get surprisingly loud, and have Dolby Atmos assistance to virtually widen the soundstage. They do just fine for YouTube or podcast playback, but with no 3.5mm headphone port it'll be Bluetooth 'buds for any private listening.
Cameras: detail-oriented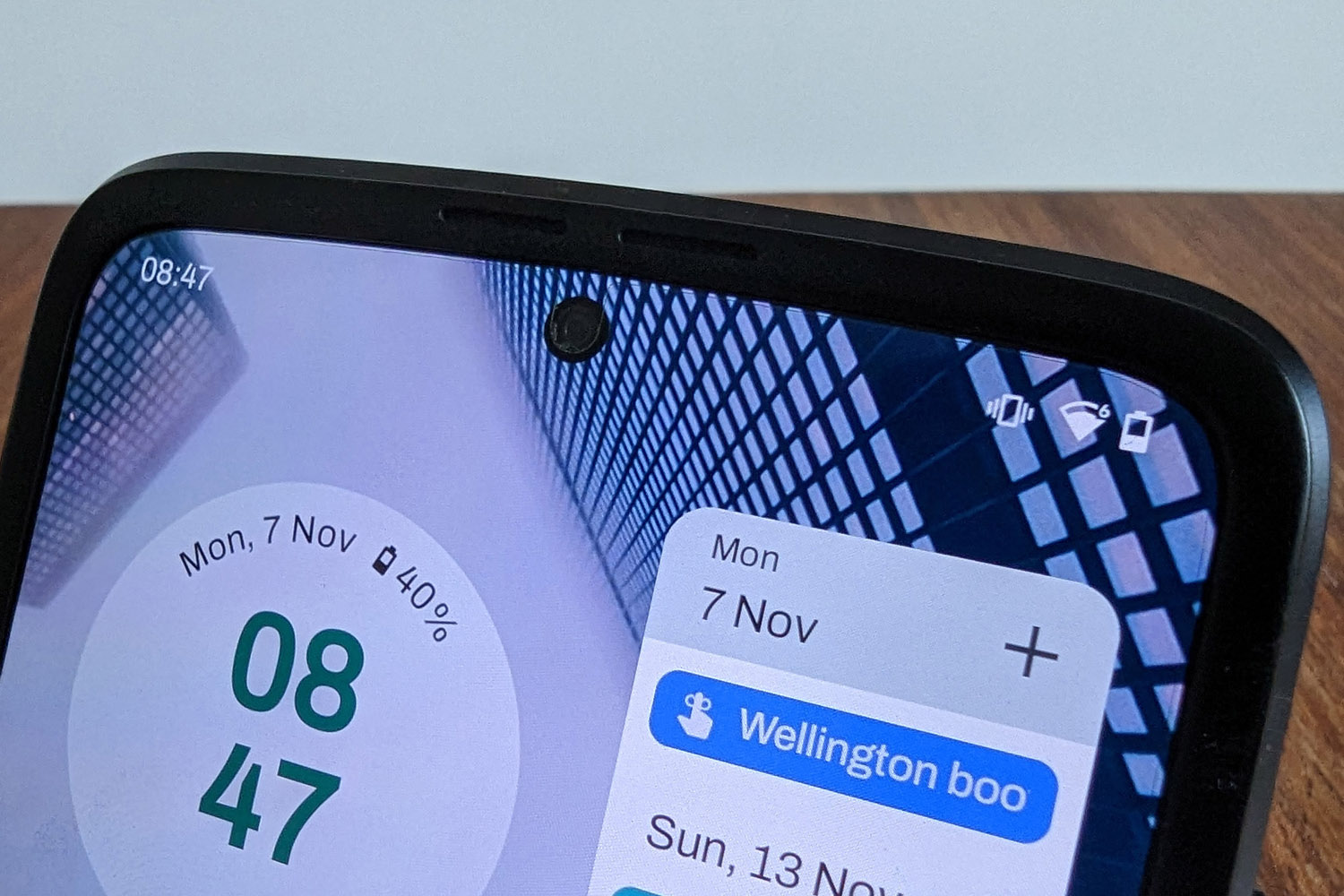 Motorola has doubled down on lenses for the 2022 Razr. The main cam uses a 50MP sensor with phase-detect autofocus and optical image stabilisation, while the secondary ultrawide makes do with a 13MP unit. There's also a 32MP sensor on selfie duties. Does the combo take photos worthy of a near-£1000 phone?
Stick to the main camera and you won't be disappointed: it packs in plenty of surface detail, effective HDR and plenty of contrast. Colours are natural (some might say muted), and exposure is usually on point, though the autofocus can be thrown off by moving subjects. Motorola's processing can be a little heavy-handed in places, stripping out finer details once you start zooming into your snaps, and while the sensor has enough pixels to manage a little zoom, the 8x available in the camera app feels a little ambitious. We found 4x was about as far as you'd want to go before results started to suffer.
An automatic low-light mode is on hand for noise-free night time shooting, needing a second or two of steady hands to capture the cleanest images. It also needs the occasional bit of help picking a focus point and balancing exposure when a scene has especially bright lighting, but colour and brightness tend to stay true-to-life. Detail does take a hit, though.
Exposure and dynamic range both take a dive when swapping to the ultrawide lens. It can't match the main sensor for detail, and lens distortion towards the edges of the frame cab be quite noticeable. It's a shame the two aren't more consistent on colour, as it only highlights just how different they are when given the exact same scene. Perhaps a software update (or third-party port of the Google Pixel's Gcam app) will improve things in the future.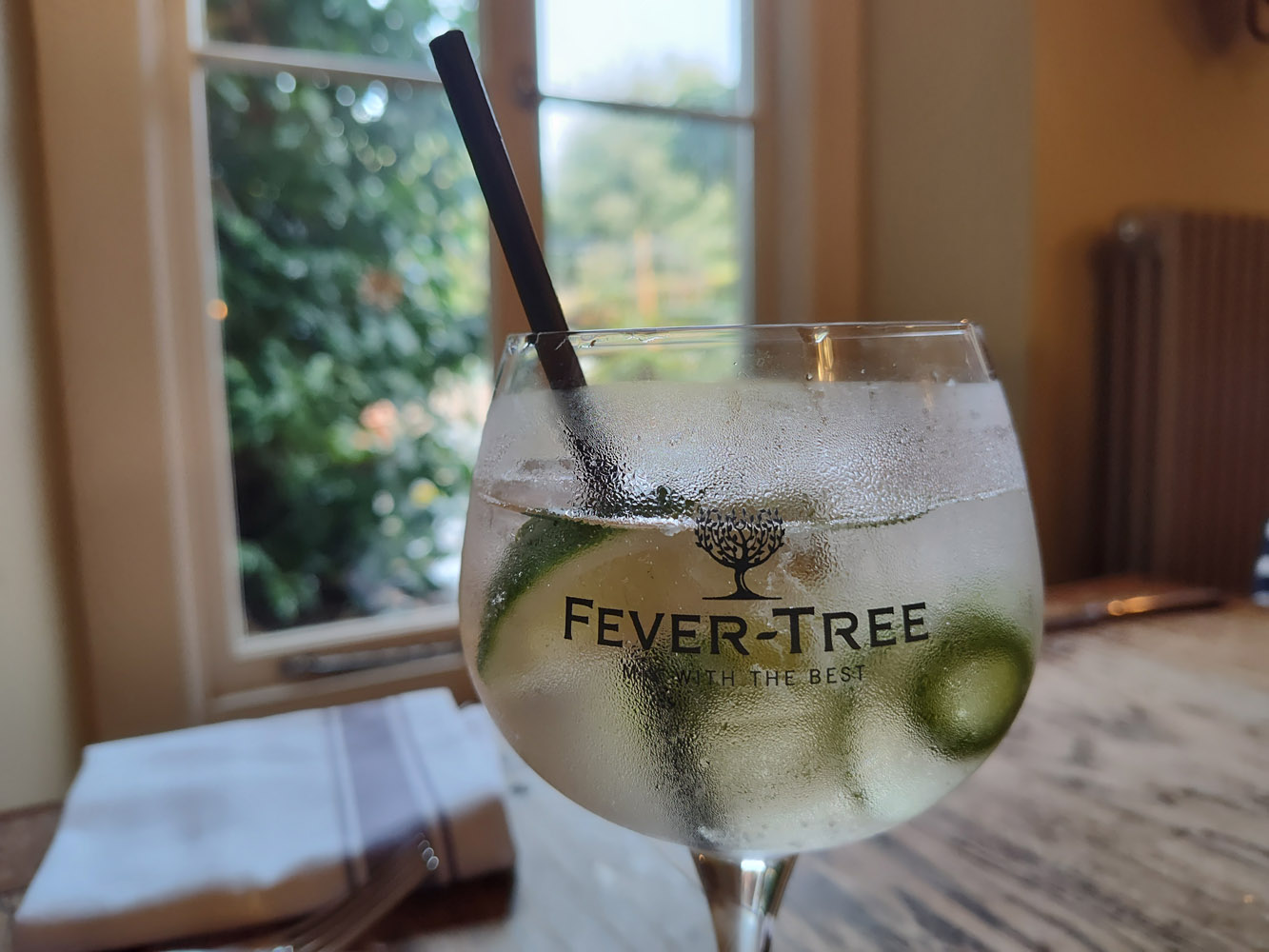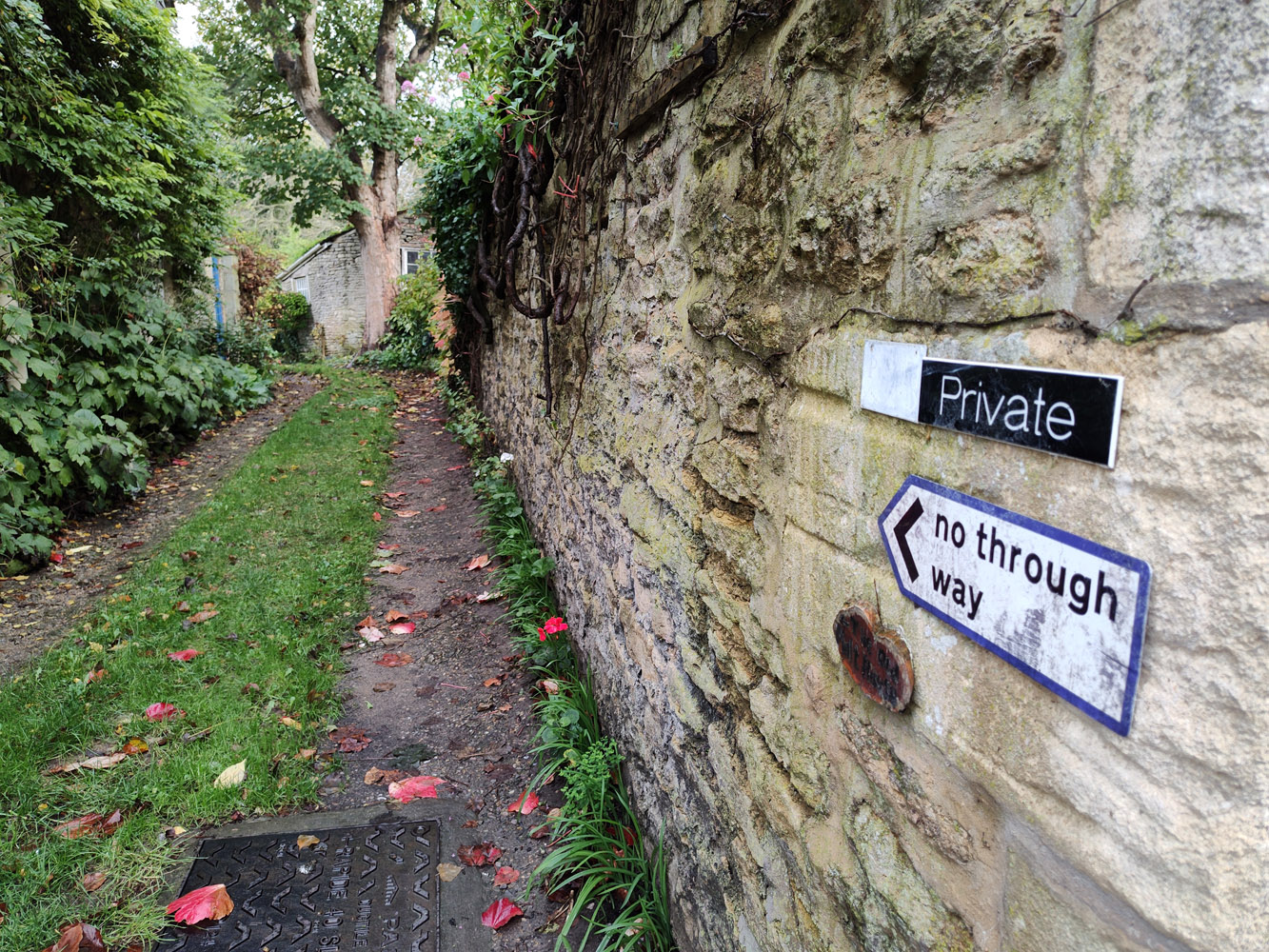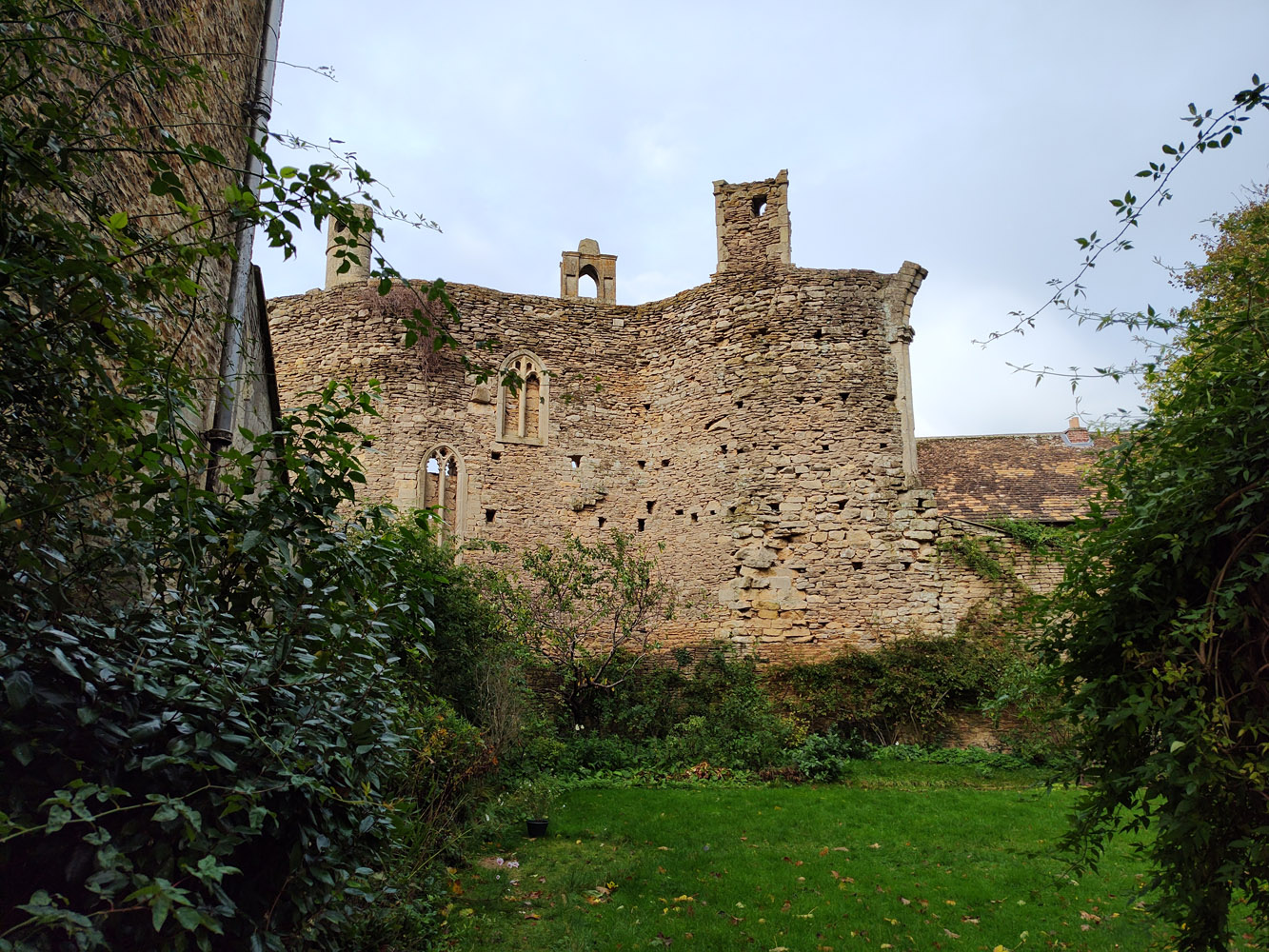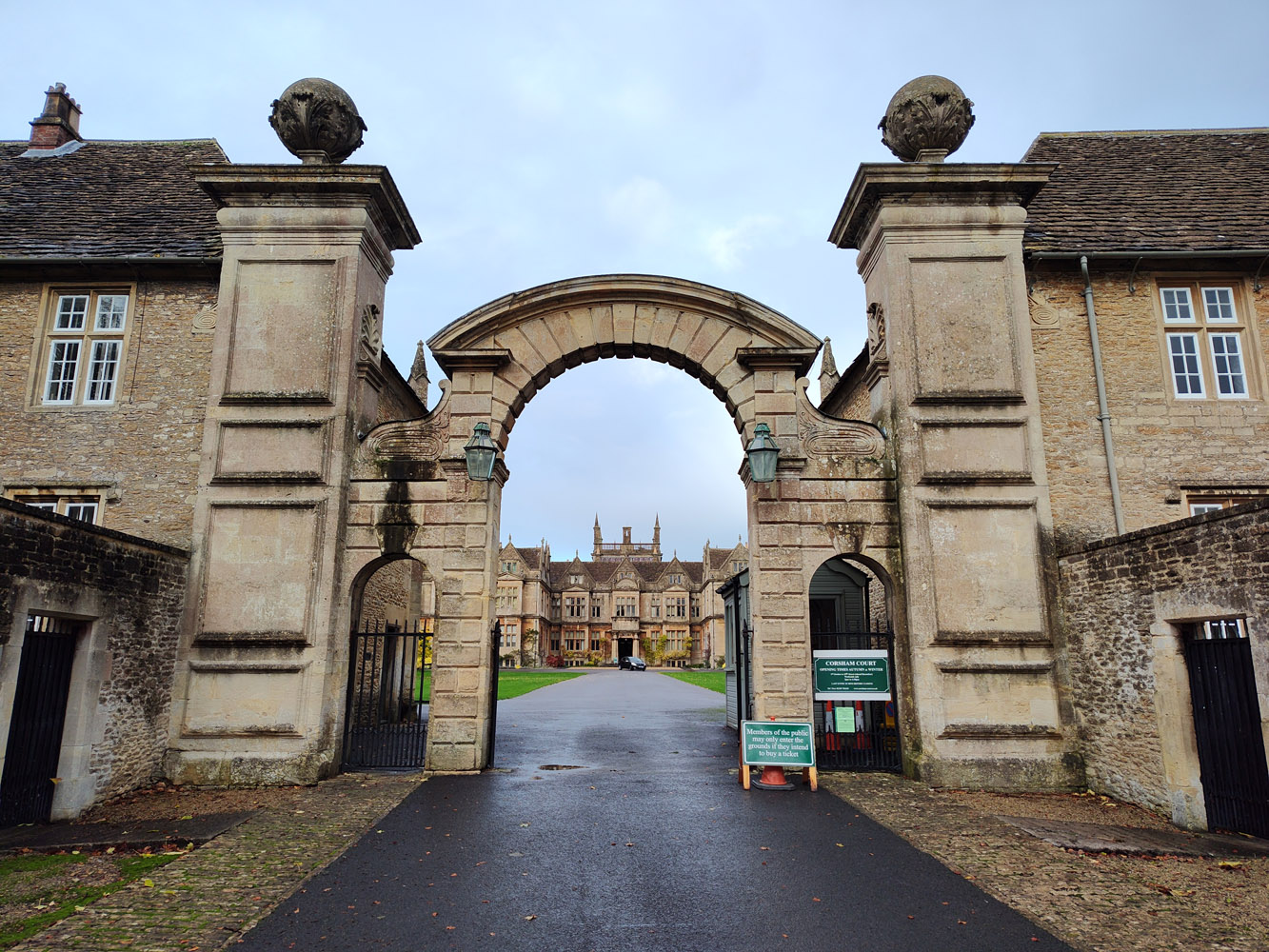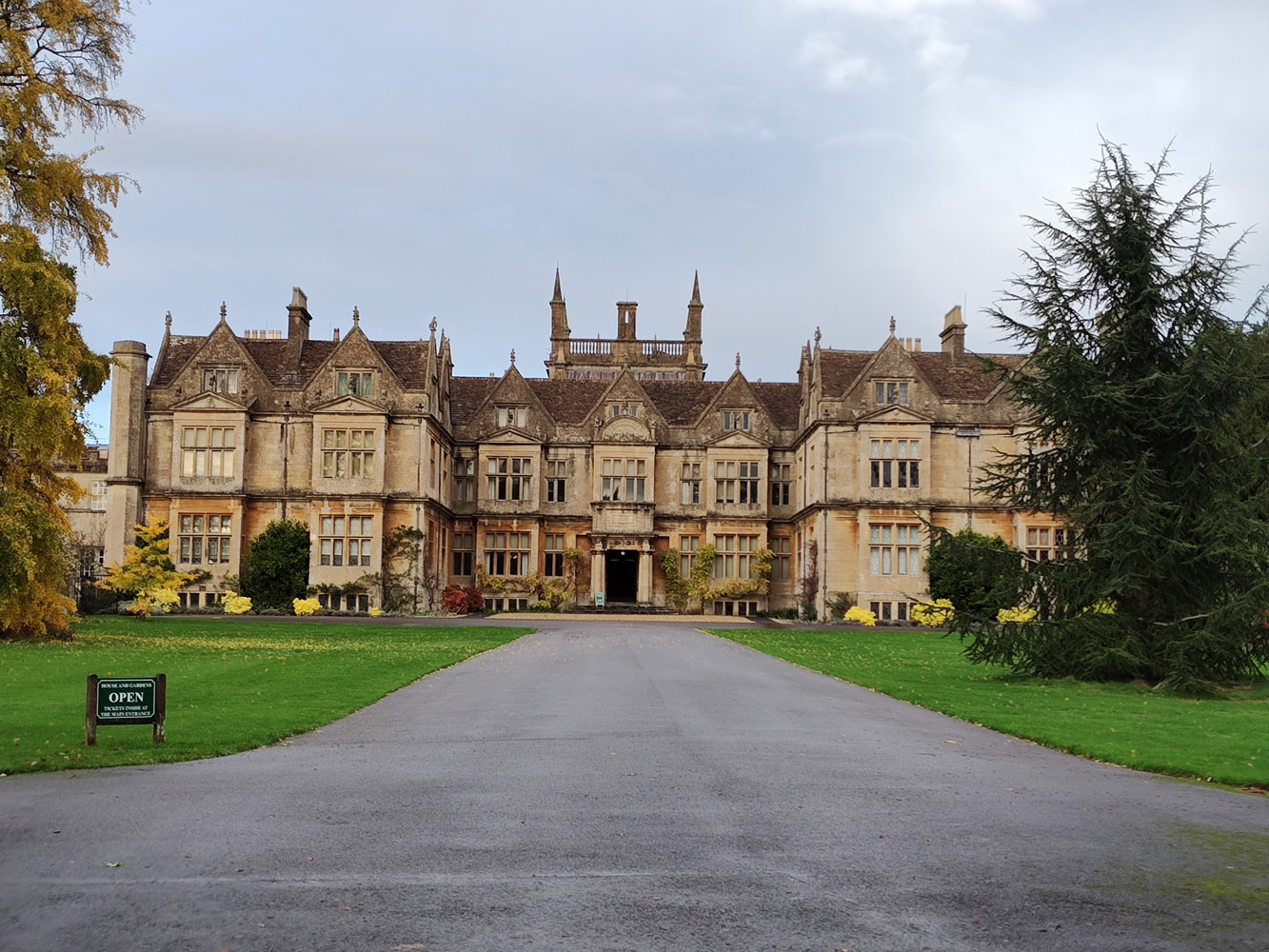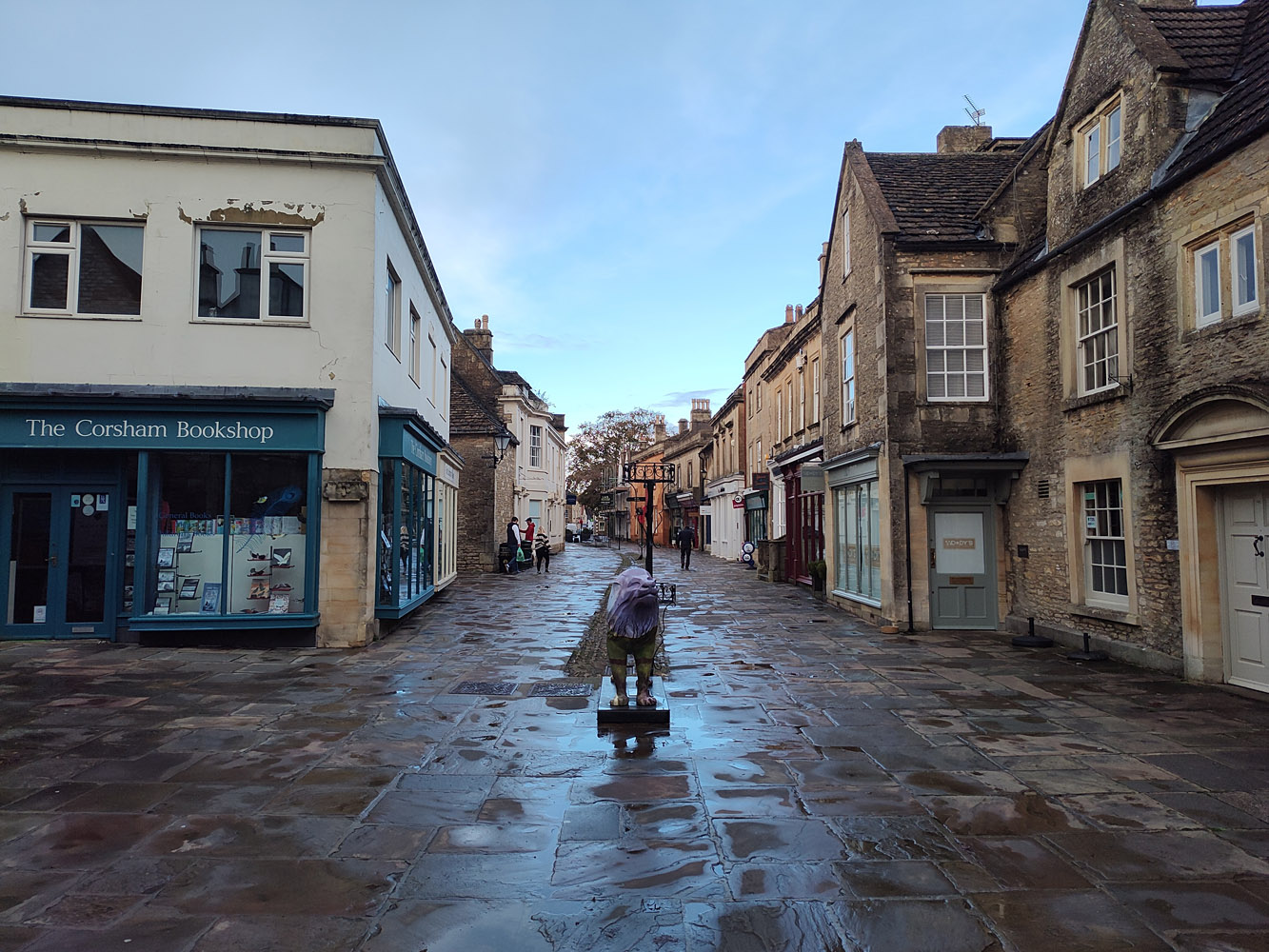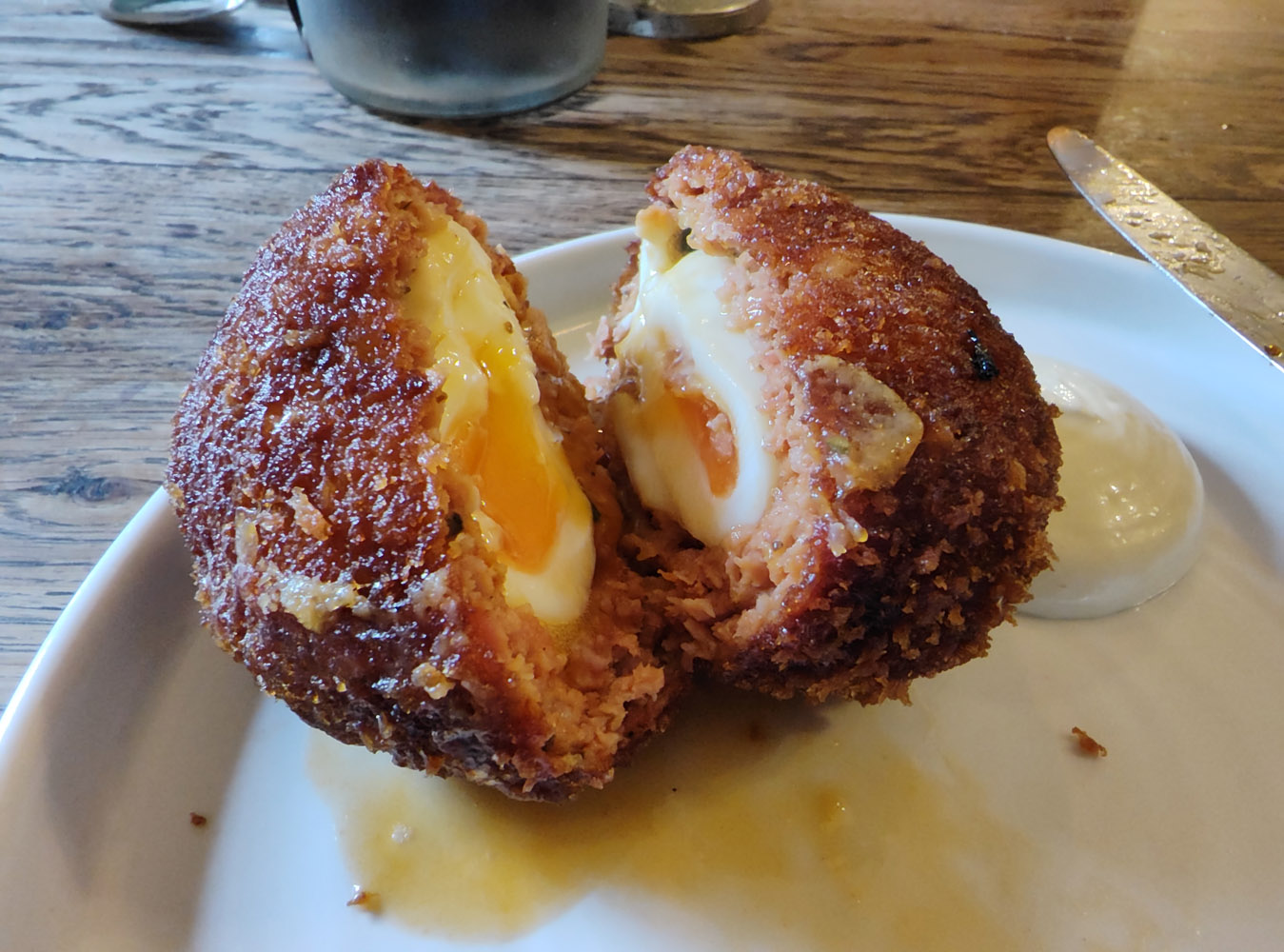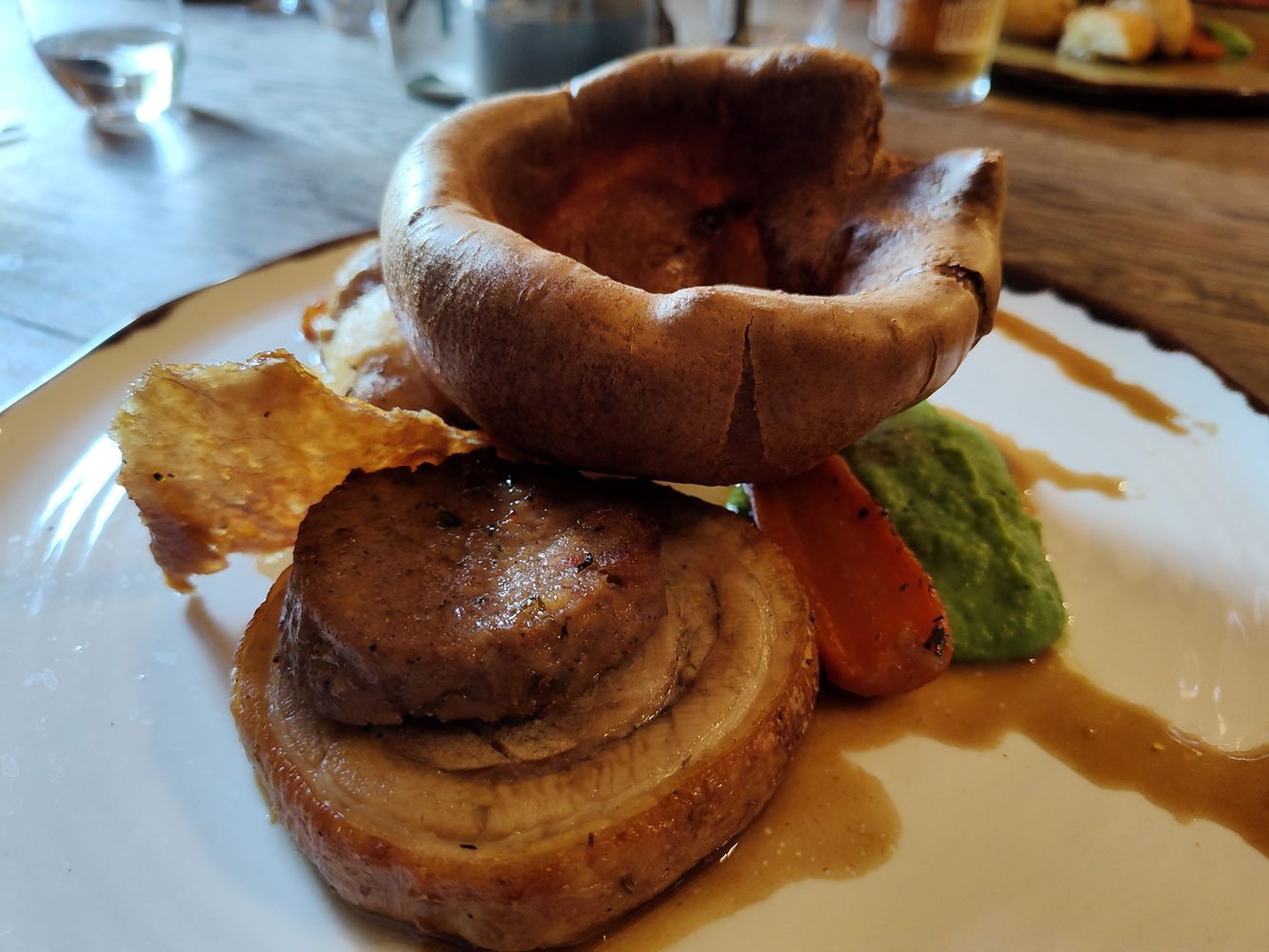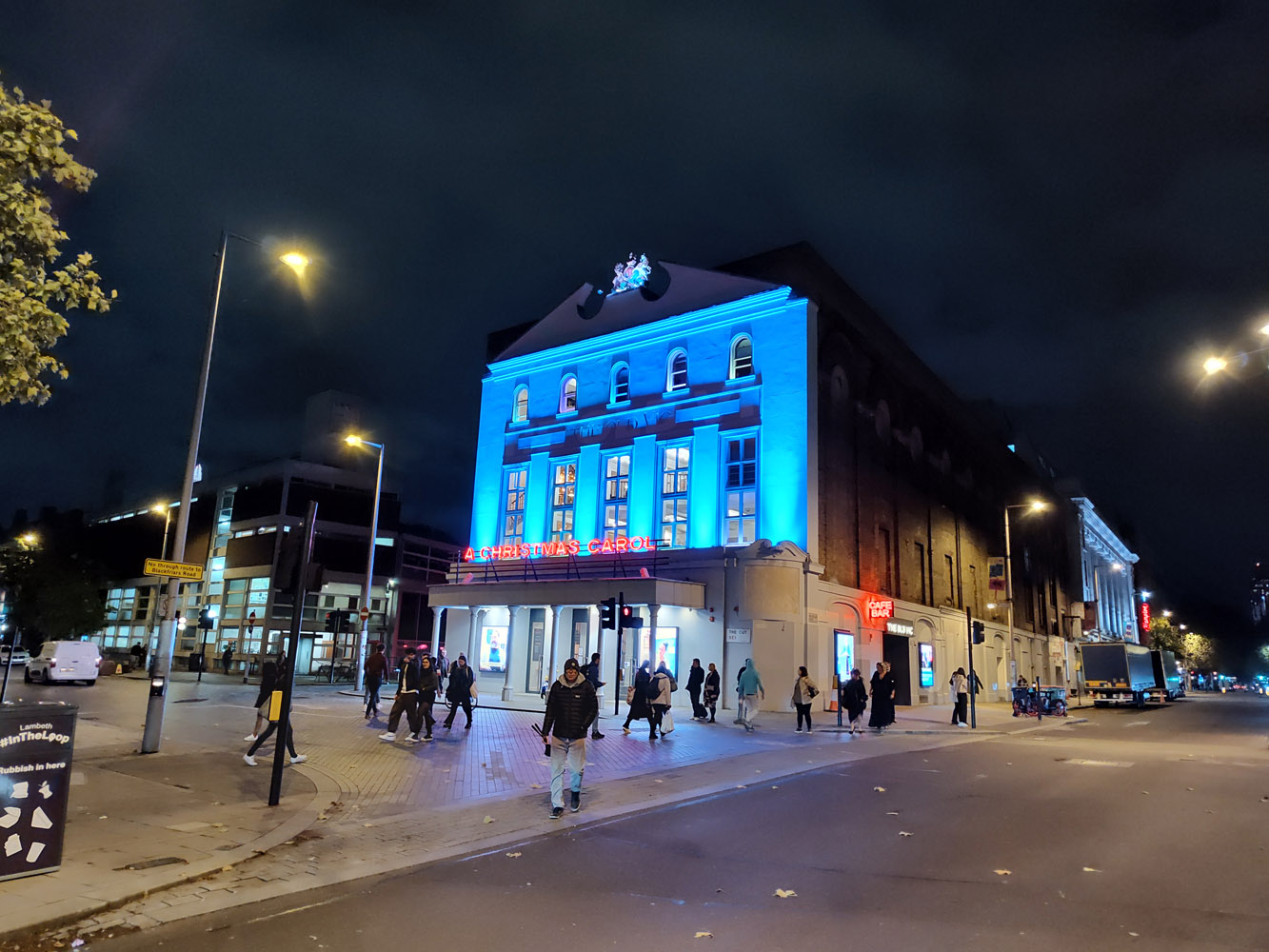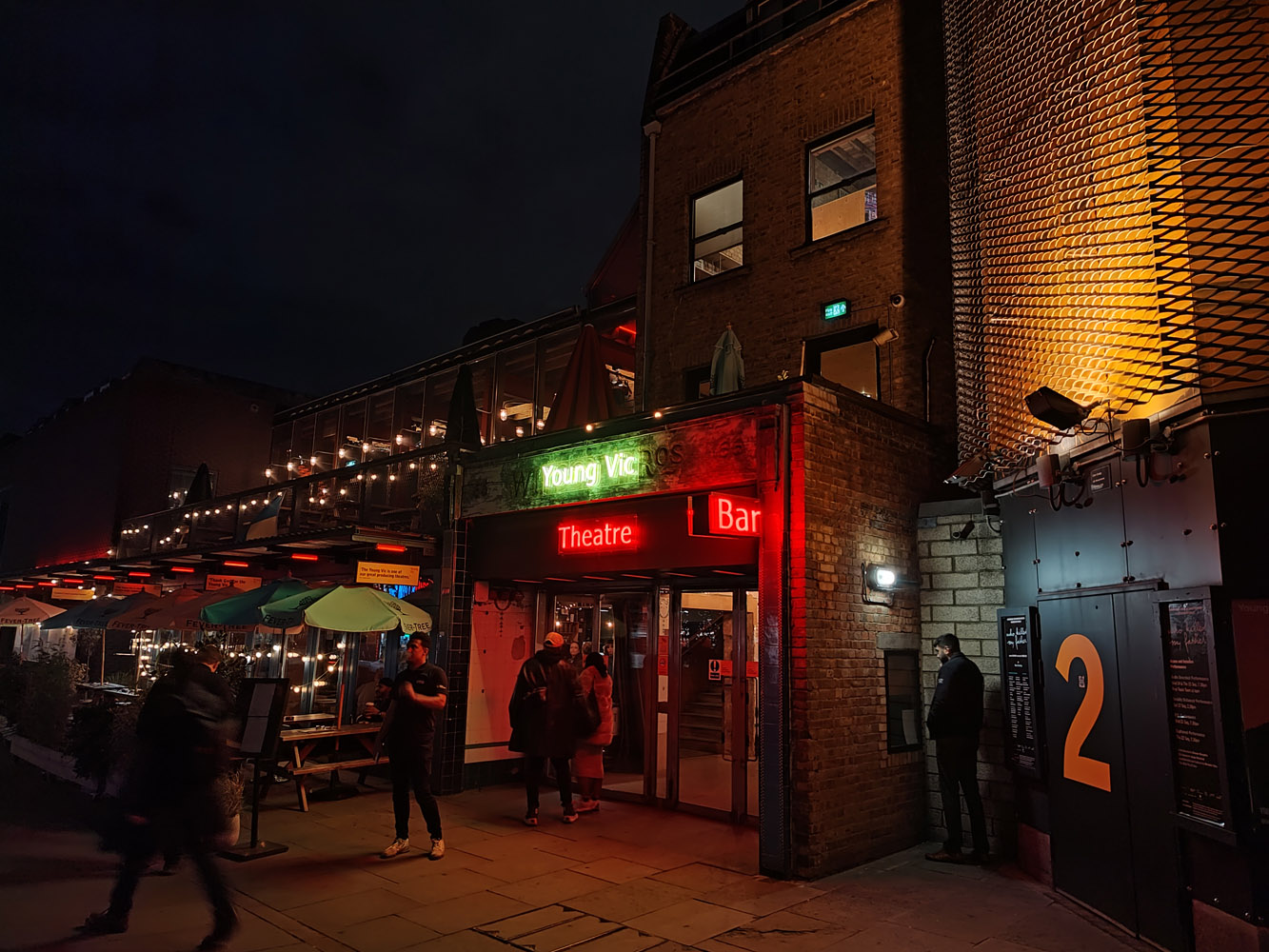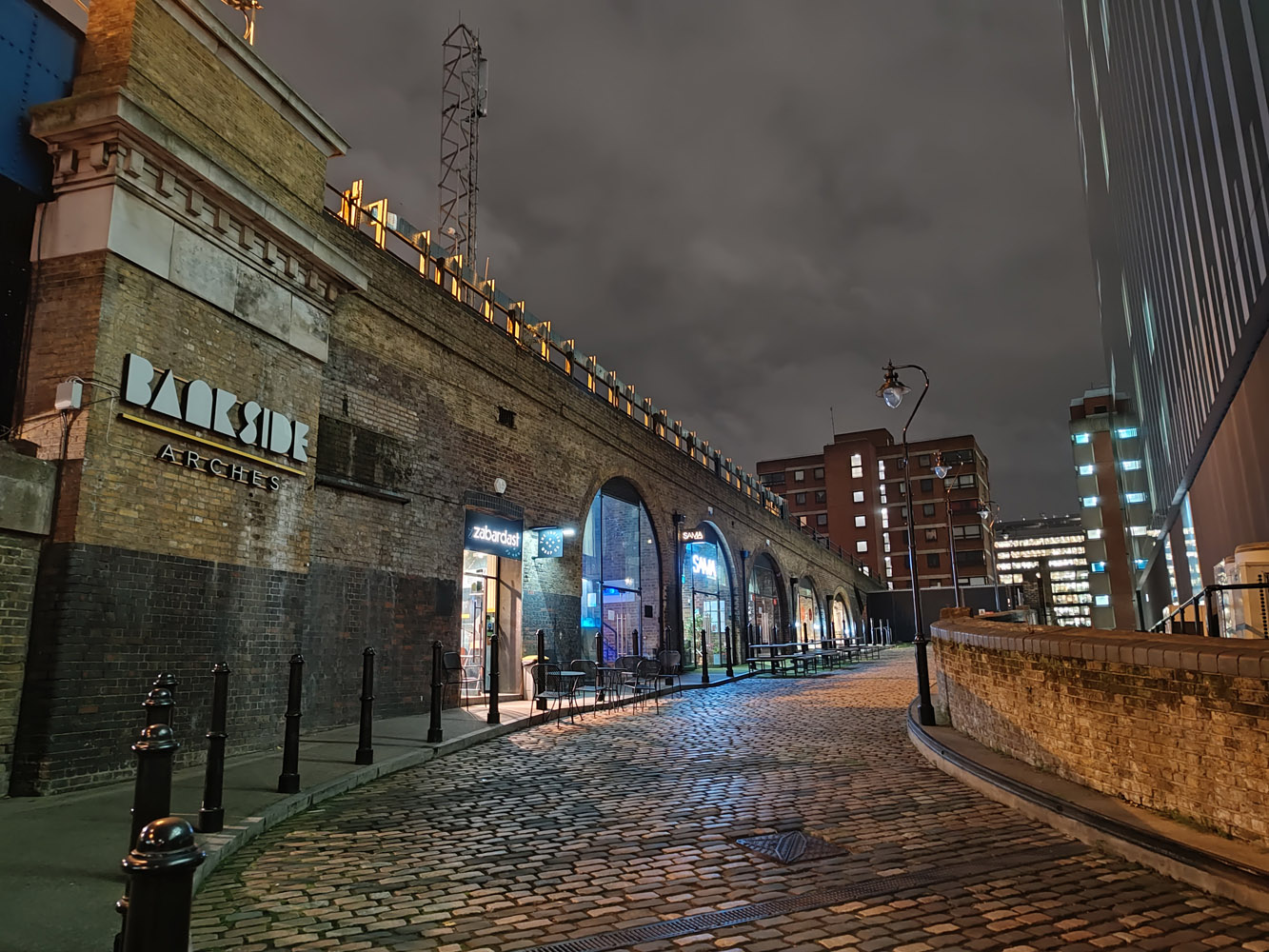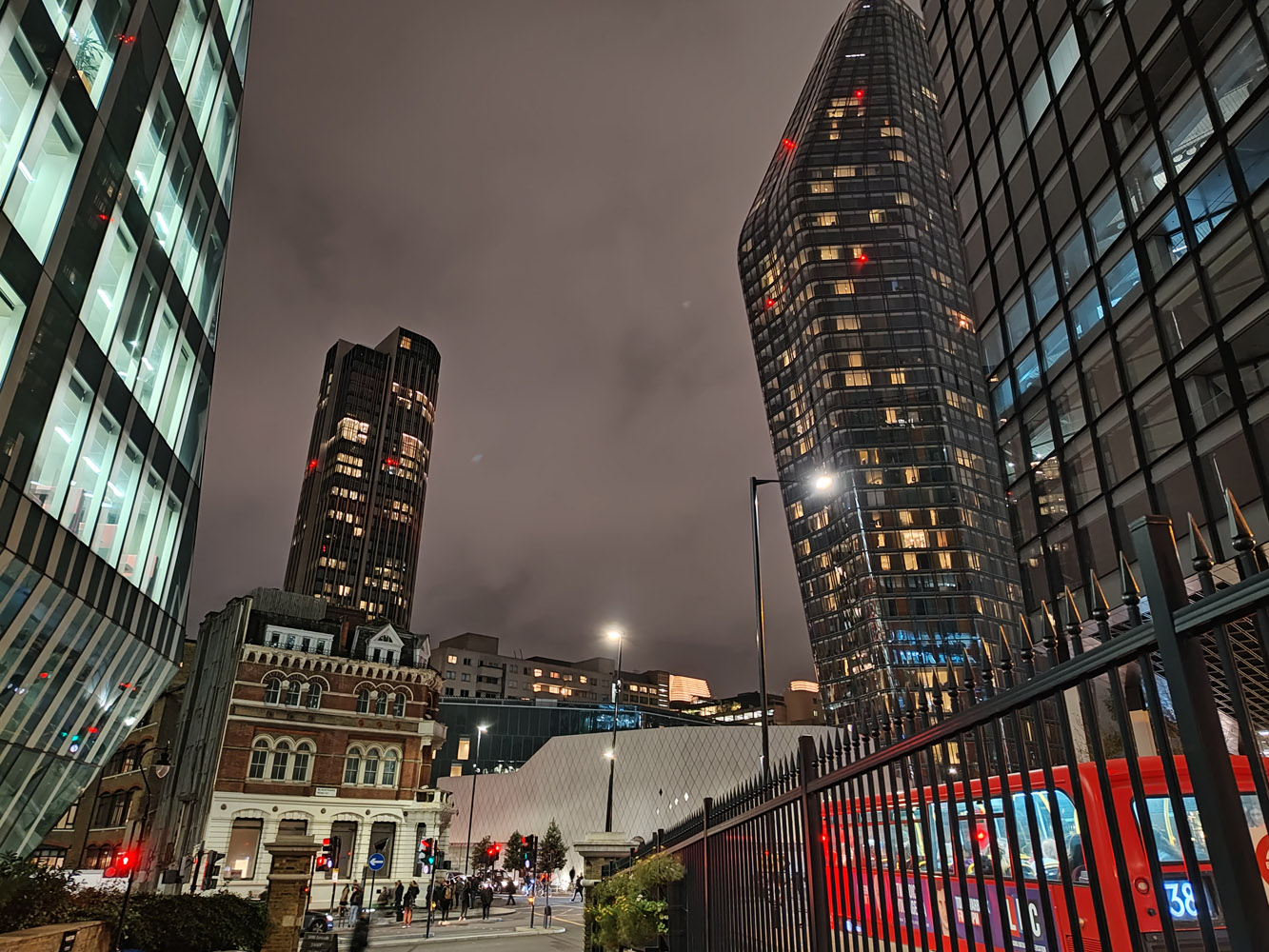 Motorola enables skin softening by default for selfies, and the setting is a little buried in the menus. The inner camera isn't a patch on the main one for detail and lacks effective depth blur. The portrait mode does a convincing job at fake bokeh, but you'll still want to use a combination of the outer display and main camera where possible.
Performance: flippin' fast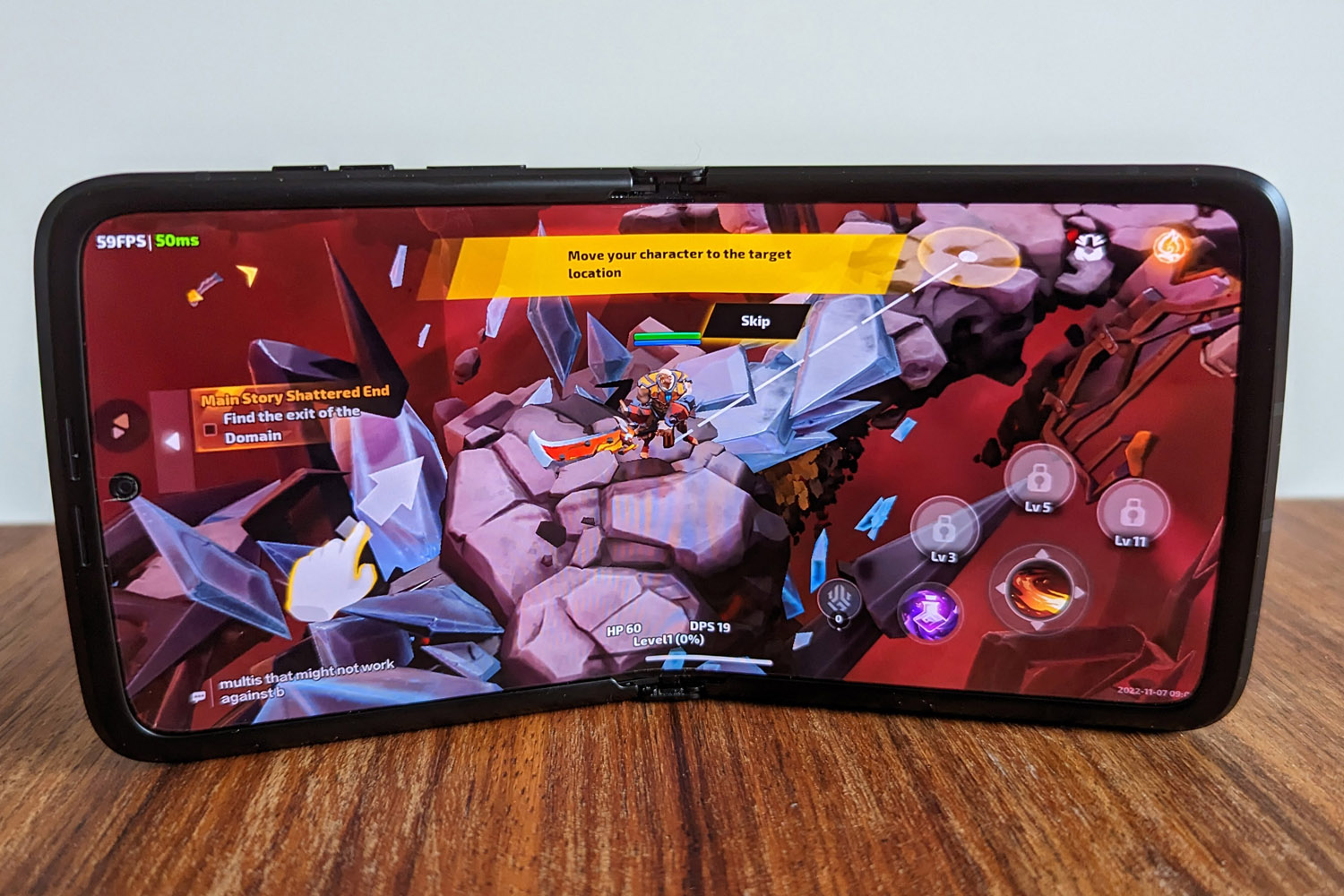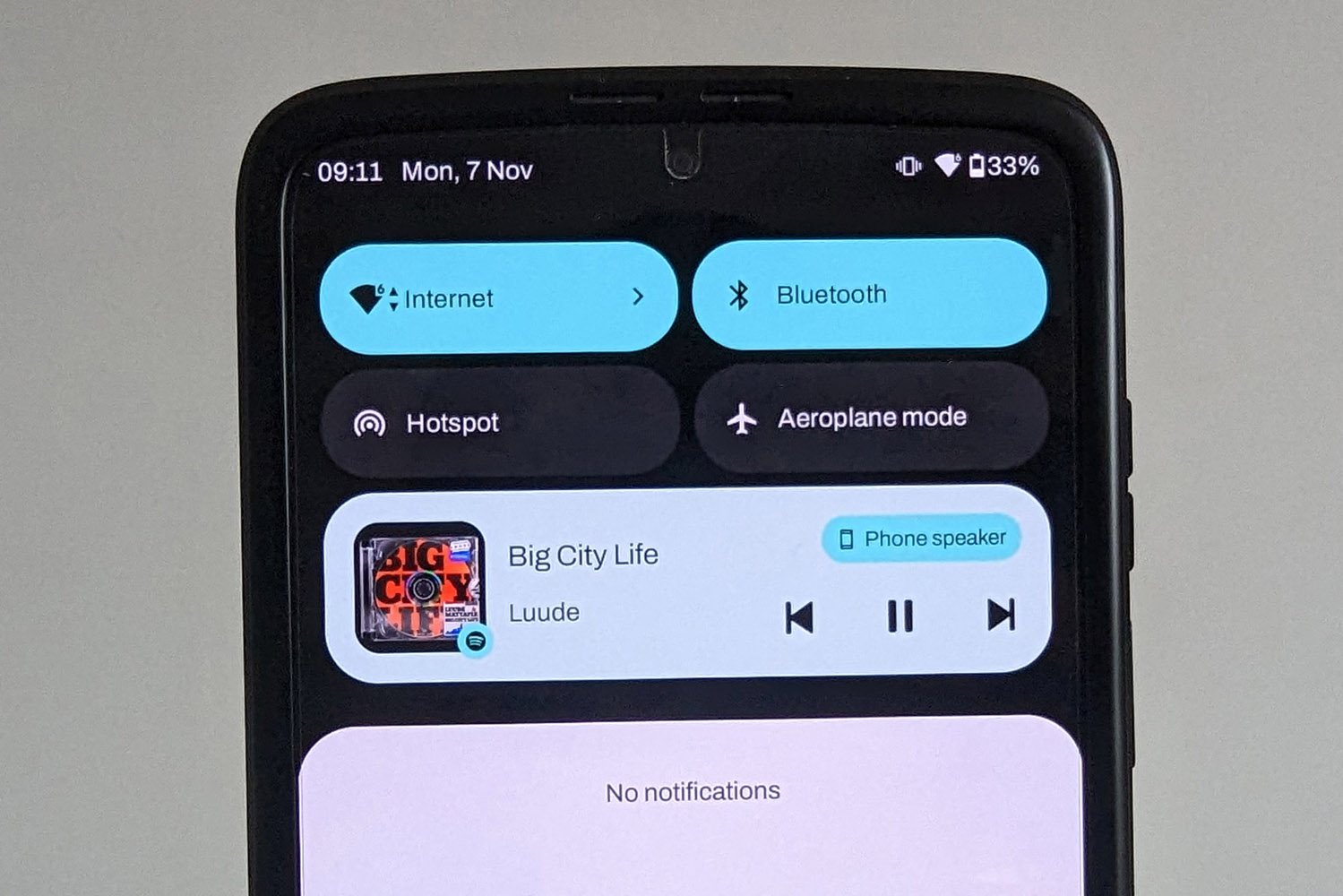 Given it's rocking a Snapdragon 8+ Gen 1 CPU, was there ever any doubt the Motorola Razr 2022 would be quicker out the blocks than an Olympic sprinter? It happy ran everything we threw at it without a whiff of slowdown or stuttering, and could comfortably keep up the pace when multitasking with two apps open at once. That's a world away from the Razr 5G, which was well below par with its mid-range silicon.
UK-spec handsets get 8GB of RAM and 256GB of on-board storage, which is on par with most mainstream rivals at this price. That's enough memory to keep apps from having to regularly redraw as you swap between them, so everyday usability is top notch. The Quick View display could be a little more responsive to taps and swipes, but that can't be chalked up to a lack of hardware muscle.
It's more likely down to software optimisations – something Motorola hasn't had to do a lot of with its other phones, given how closely they stick to the stock Android experience. The Quick View display is a lot more custom, with full-screen widgets, direct dial options and app shortcuts. You aren't limited to Moto's own apps, either – it'll let you add anything you like. Not every app fits comfortably on the 2.7in display, though, so it's a trial-and-error process to see which are worth keeping, and which require flipping open the phone to use. YouTube and Google Keep work pretty well; Instagram, not so much.
Other than the camera app, though, there's little that takes advantage of the folding main screen. It knows when the display is only half-open, automatically splitting the viewfinder to the top half and keeping the controls at the bottom. A few third-party apps are smart enough to do the same, but it feels a long way behind Samsung's clever UI upgrades on the Galaxy Z Flip 4.
Flipped open, you're looking at a restrained take on Android 12, with Motorola's usual selection of custom gestures and a handful of pre-installed apps. Most Android users will feel right at home, even when coming from a different firm's UI. You can expect three years of security updates and two new Android generations, but seeing how Android 13 is already in the wild, that feels a little restrictive for a near £1000 phone.
Battery life: Does lots with a little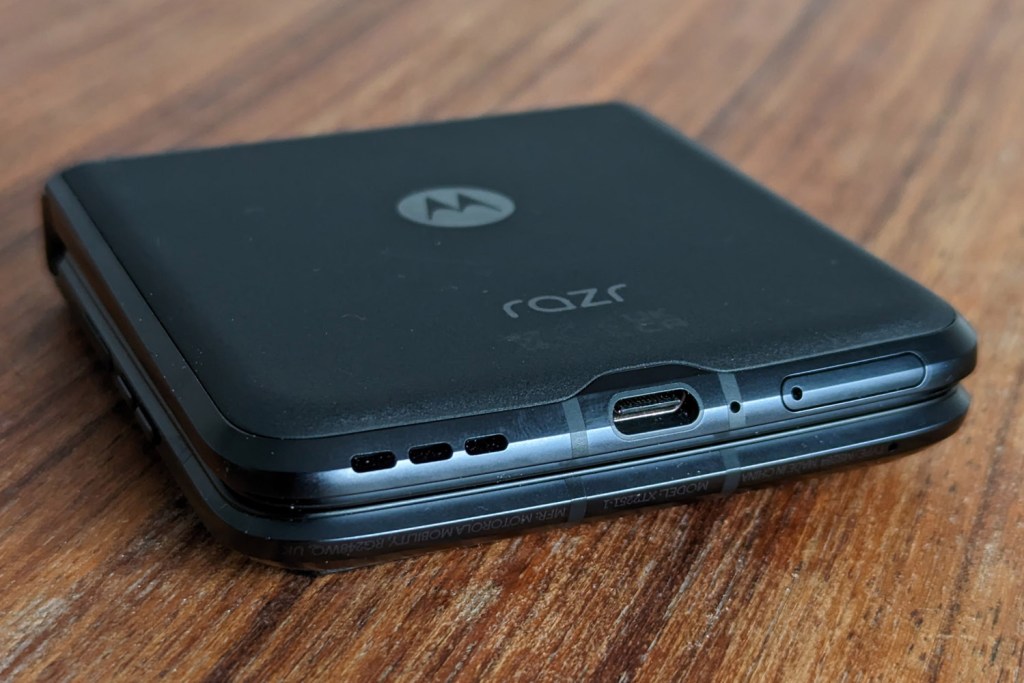 With 'only' 3500mAh of juice to keep it alive between trips to a plug socket, we were expecting the Motorola Razr 2022 to be a longevity lightweight – but that's not the case at all. Because you don't have to wake main screen every time you get a notification, and Motorola has kept standby power drain in check, we had no trouble lasting all day on a single charge.
Gaming, 4K video recording and the like will naturally put more of a strain on proceedings, especially with the refresh rate cranked to 144Hz. But a mix of Bluetooth music streaming, social scrolling, photography and YouTube playback still wasn't enough to force the Battery Saver mode into action by the end of a working day.
You don't get wireless charging, and wired top-ups max out at 30W, which doesn't sound especially rapid – until you remember the battery isn't that big to begin with. Half an hour is usually good enough for a near 90% refill. Motorola also includes a charger in the box, which isn't always a given any more.
Motorola Razr 2022 verdict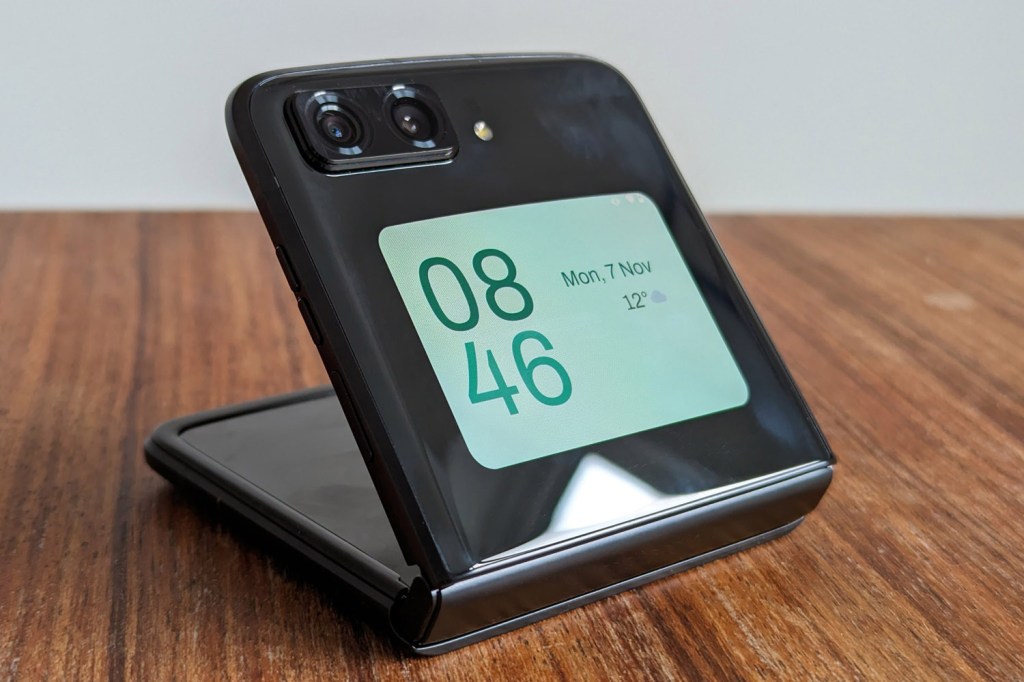 The original reborn Razr was a neat concept, but Motorola fumbled the execution – and its 5G follow-up wasn't a huge departure. The same can't be said for 2022 edition: it's a fantastic foldable that gives up nothing over a traditional handset. There's a clear lineage to those killer flip phones of the early Naughties, while also keeping pace with more modern clamshells like the Galaxy Z Flip 4.
It lacks a few of the features found on Samsung's phone, though, on both the hardware and software sides. Camera image quality could also be better, and while less expensive than previous versions it's still a pricey bit of kit.
Solid performance and a cracking pair of displays means there's plenty here to like, though. If you prefer a more stock Android experience to Samsung's heavy-handed approach, this is the folding phone that should be top of your list.
Stuff Says…
An impressively well-rounded foldable, and Motorola's best effort yet, although it doesn't fully use the form factor to its full advantage.
Good Stuff
Stunning screens with no visible crease
Excellent performance and battery life
As affordable as folding phones get
Bad Stuff
Software doesn't really make most of folding screen
Ultrawide camera isn't all that
Hinge a little loose when part-open
Motorola Razr 2022 technical specifications
Screen
6.7in, 2400×1080 P-OLED w/ 144Hz, HDR10+ inner
2.7in, 800×573 G-OLED outer
CPU
Qualcomm Snapdragon 8+ Gen 1 octa-core
Memory
8GB RAM
Cameras
50MP, f/1.8 w/ PDAF, OIS + 13MP, f/2.2 ultrawide rear
32MP, f/2.4 front
Storage
256GB on-board
Operating system
Android 12
Battery
3500mAh
Dimensions
167x80x7.6mm (unfolded) 87x80x17mm (folded)
200g