LG X Power2 hands-on review
Keeps going and going. And going. And then goes on some more.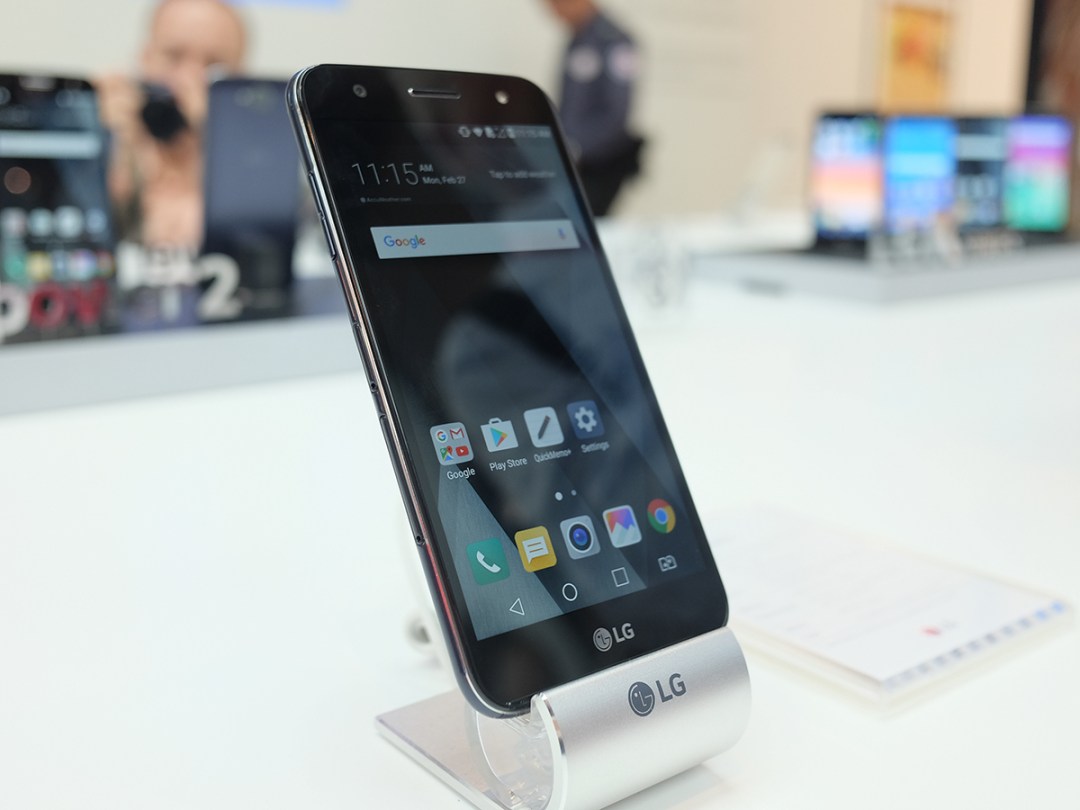 Flagship phones are great and all, but why splash all that cash when you're only interested in one part of it? It's like buying a tin of Quality Street chocolates and only eating the toffee fingers.
LG's X-series phones, though – they're laser-focused on one big feature, so you can get exactly what you want, without a load of extra stuff you don't care about thrown in too. And without paying big bucks to get it.
The X Power2 is the latest addition, a veritable Energiser bunny of a phone that's packing a whopping 4500mAh batttery. That's almost double the capacity of some rivals, and should be enough to put anyone's battery anxiety at ease.
It did arrive at Mobile World Congress in the same week as the ridiculously long-lasting Nokia 3310 reboot, though – so is two full days between charges enough any more?
I went hands-on with one to find out.
LG X POWER2 DESIGN & DISPLAY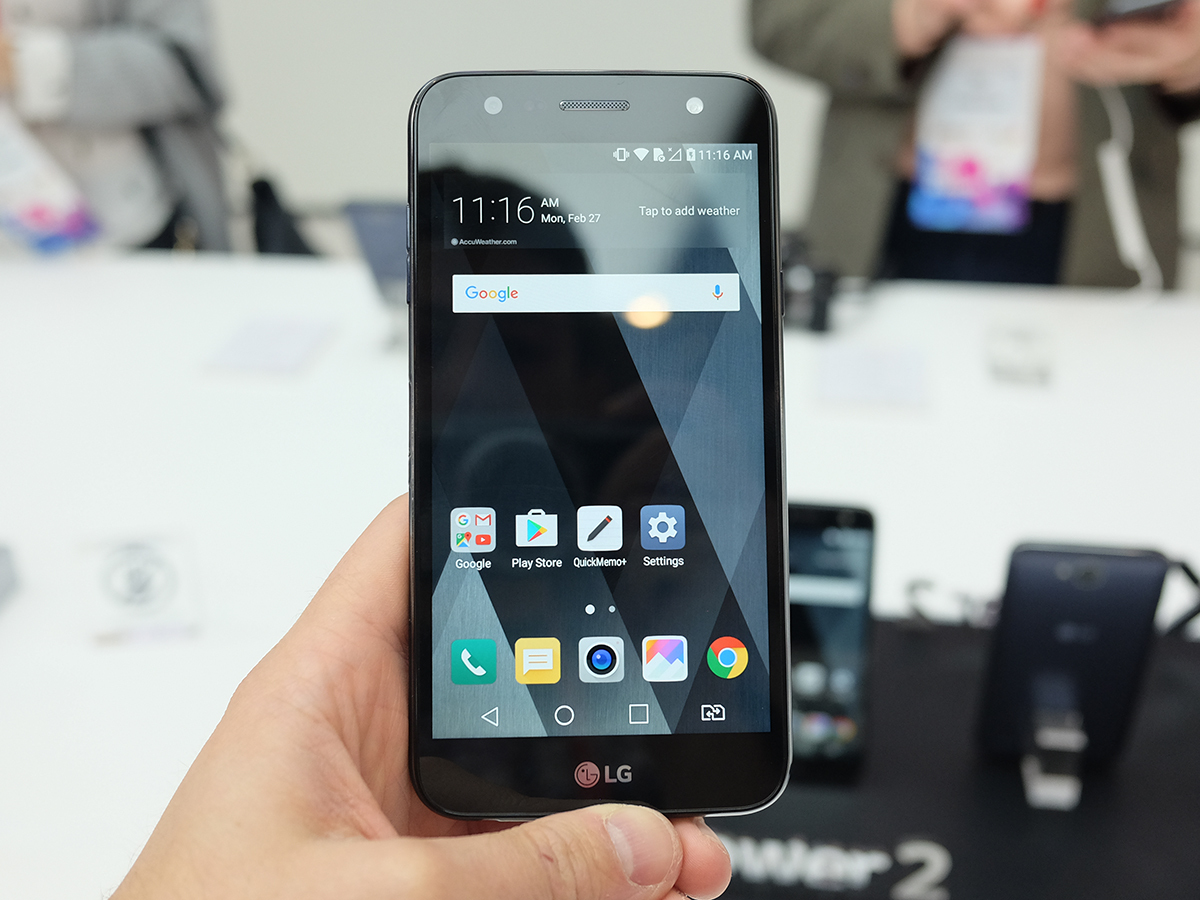 Seeing how it's got a whacking great battery stuffed inside it, the X Power2 is surprisingly svelte – it's chunkier than some of its rivals, sure, but it's hardly a bloater.
Get one in the hand, though, and you'll instantly know it's not a premium phone. There's a metal-effect backing plate, but the whole thing feels very plasticky. The design is decent enough, but your money is definitely being spent on those huge power reserves, instead of build quality.
It's the same story with the screen. A 5.5in panel is plenty big enough, but the resolution is lacking. I wasn't expecting a 2K panel at this price, but 1080p should really be the norm. Unfortunately though, the X Power2 is stuck at 720p.
Fewer pixels does mean less power drain, though, so this is the kind of trade-off to expect if you're desperate to last a whole weekend on a single charge.
LG X Power2 performance & camera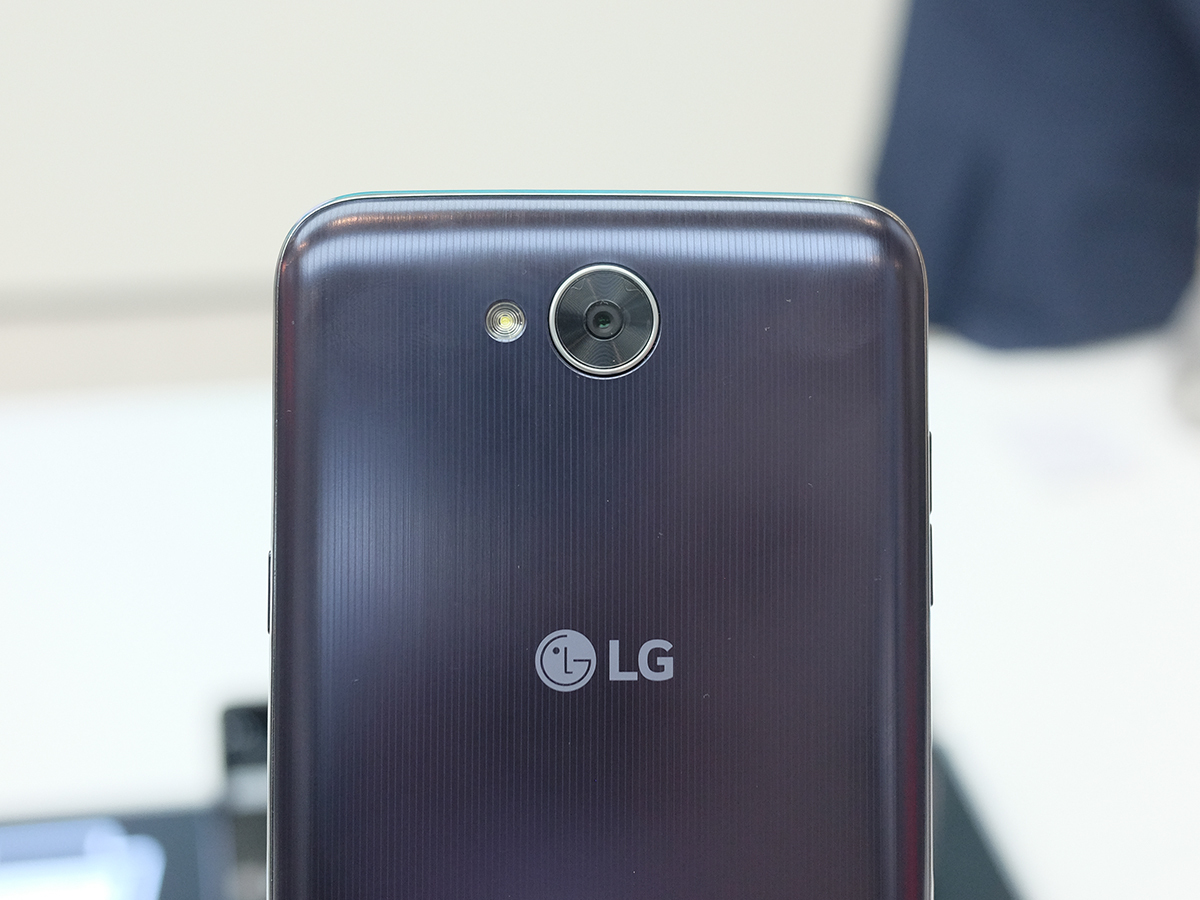 The Mediatek CPU inside isn't going to set any speed records, and the 1.5GB or 2GB of RAM you get depending on which country you're in won't be ideal for serious multitasking, but again – maybe that's how LG is promising such huge battery life.
We won't know until we get a review unit into the office, but Lenovo is working wonders with the 5100mAh P2 – fingers crossed LG can keep up, even with the X Power2's smaller battery.
There's 16GB of storage on board, which should be enough for the basics, but you can also add a microSD card to up that capacity later. Just keep in mind that watching videos are a sure-fire way to drain your battery, so you might want to avoid filling it with footage.
Around the back, the 13MP camera is best described as… functional. I don't doubt it'll be able to match the Lenovo P2, its main rival, but I'd hardly say I was blown away by any of the photos I snapped on the MWC show floor.
I'll have to wait until a full review to properly pass judgement, but if you want a smartphone with a great camera, LG has the X Cam – I think picture quality here will just be another sacrifice you're making to get that big battery.
LG X Power2 initial verdict
There are two schools of thought when it comes to battery life. Squeeze a massive battery into a smartphone you'll carry around every day, or buy a dumb phone that you can rely on long after your fancy flagship has run dry.
LG has gone with the first approach, which might not have the nostalgia factor of Nokia's reimagined 3310, but means you've got all your favourite apps available whenever you want them – not just when you've swapped your SIM card into your main phone.
It definitely looks like LG has made sacrifices in other areas to really focus on good battery life, so it'll all boil down to how well it actually lasts in real-world use. That will have to wait until we give the X Power2 a full review, so fingers crossed it can match up to our expectations.