Insta360 One RS review: an adaptable alternative
The adaptable modular action cam gets a respectable update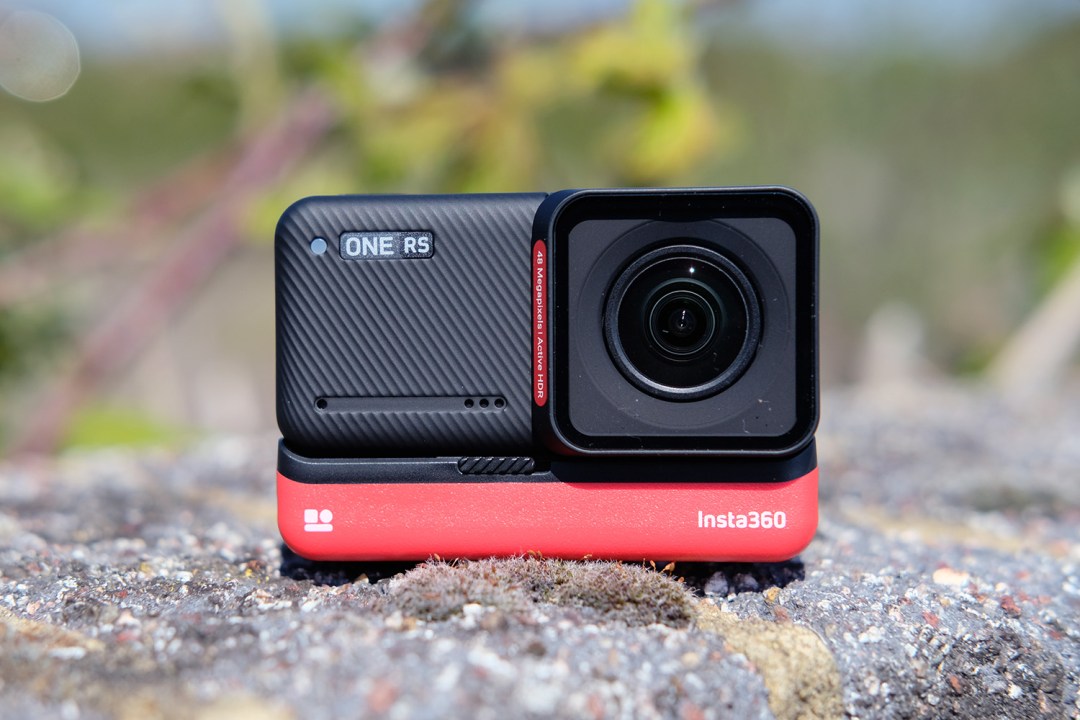 So you want a small, sturdy camera that can film your outdoor exploits in crisp quality without too much fuss? The list of options has never been longer, and it's headed up by the market leader GoPro's ever-dependable Hero line, but there are other options that warrant your attention too, like the latest addition to Insta360's increasingly strong line-up: the Insta360 One RS.
As the company name suggests, 360-degree photos and videos are its specialty, but thanks to its modular design the One RS (an updated and upgraded version of the One R we reviewed back in January 2020) can also turn its hand to standard video and photos, applying a neat selection of AI-assisted trickery to the results.
Insta360 One RS Design and build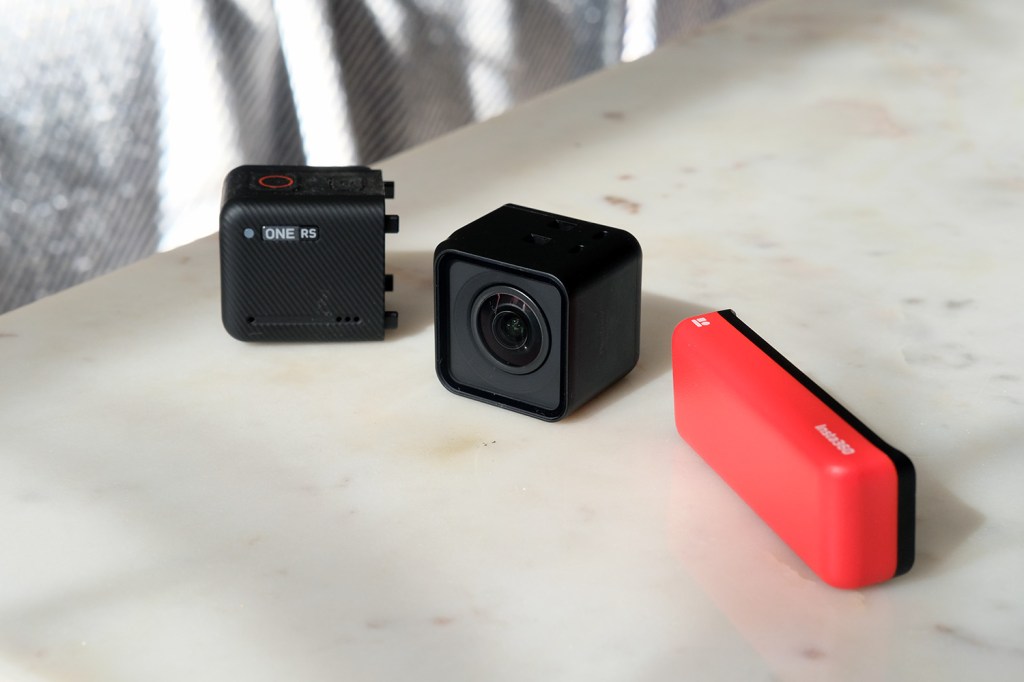 Like the One R before it, the One RS allows for camera modules to be swapped out as needed: they simply clip onto the Core (the main camera unit, which also features two microphones, a tiny touchscreen, microSD card slot and USB-C port), and then onto a battery pack base. At launch, there are three new modules available: a 360 lens, a 4K Boost lens and a 1-inch Wide Angle lens (co-engineered by Leica). The modules released for the original One R are also fully compatible with the new camera and vice versa.
In terms of physical size and weight, the assembled One RS is very close to a GoPro Hero. It's compatible with the same mounting system used by GoPro cameras too, when placed inside its mounting bracket case – meaning most third-party mounting gear designed for GoPros should work just fine with this too.
The mounting bracket is an improvement over the One R's, with a new quick-release mechanism that lets you pull the camera out much more swiftly. It's also a waterproof case, so if you plan on giving the One RS a dunking (like its predecessor it will work to 16ft, or almost 5m) you'll want to make sure it's firmly locked inside this first. Ensconced here, it feels like it should withstand a reasonable amount of rough treatment, despite its modular nature – which we suppose is handy for an action cam!
Insta360 One RS Features and performance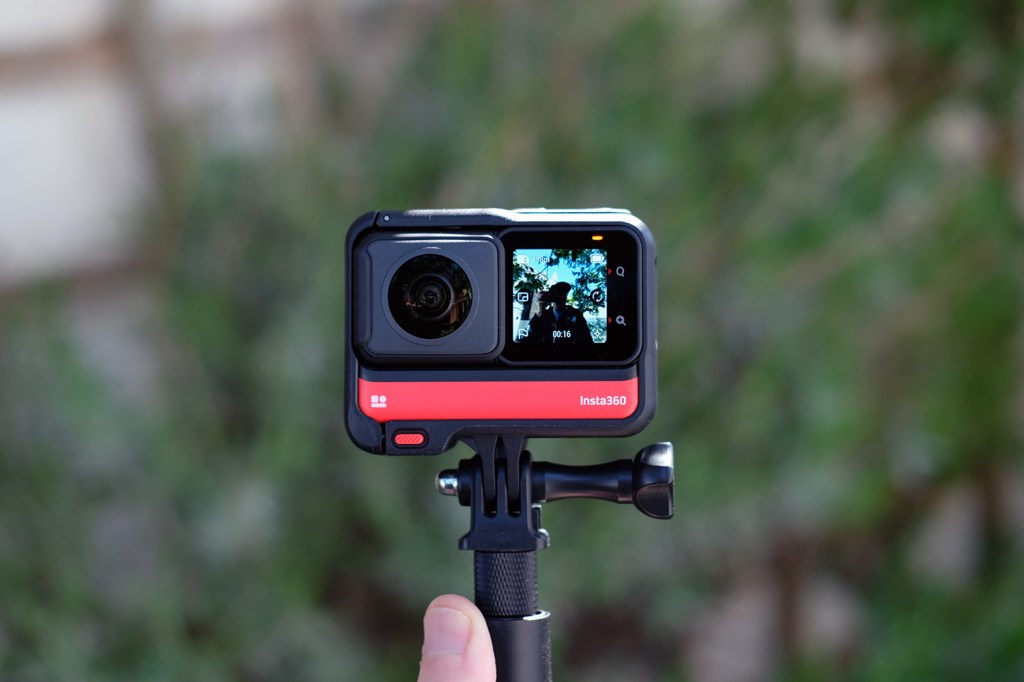 As you'd expect, the One RS brings in a raft of improvements over the original One R. Battery capacity is about 20% higher, the Core's processor is beefier in order to deliver improved electronic image stabilisation and there's an additional microphone on board to give audio a bit more oomph. The 4K Boost lens is also a major spec improvement over the previous 12MP 4K camera, with a larger 48MP sensor and support for smoother 4K/60fps videos and HDR for both videos and photos. It also supports an ultra-wide 6K mode, which we'll get to later.
Alongside the gyroscope-powered auto-levelling, the FlowState image stabilisation works brilliantly to smooth out your videos (when using the desktop editor, you can flick it on and off to immediately see the massive difference it makes). On the One R, you'd have to apply FlowState in post-production, but here its rock-steady bounty is activated automatically during filming.
While you can control the camera using its physical buttons and touchscreen, it's usually preferable to fire up the Insta360 app on your phone, connect it to the camera via Bluetooth and/or Wi-Fi and use it as a remote controller. This way you get a much clearer preview of what the camera is looking at, and it's easier to make settings adjustments and edits on a phone screen than it is on the camera's tiny built-in display. The app also gives you access to a selection of tutorials for TikTok-worthy trick shots and includes sharing options for getting your masterpieces posted pronto.
Insta360 One RS Video and photo quality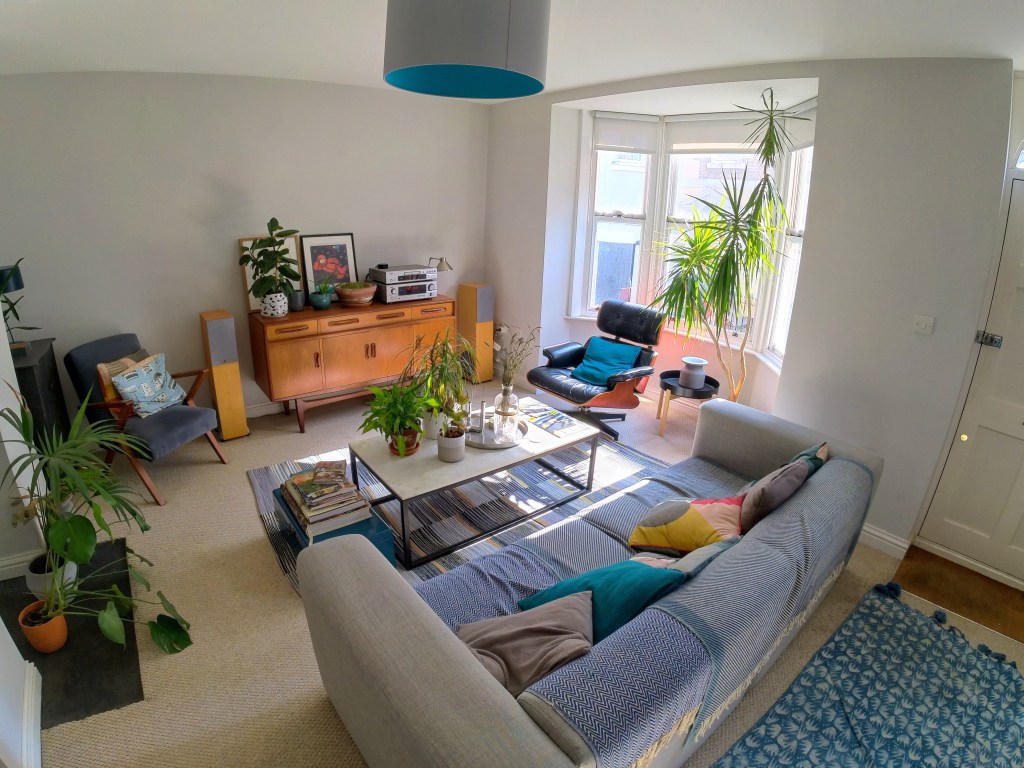 Aside from the slightly longer battery life, the One RS's main improvements over the One R are related to image quality. That's not to say that it's an all-round amazing camera, and as with most action cams you have to put up with some distracting flare from the ultra-wide lenses, occasionally dodgy 360 stitching and preternaturally bright colours when the camera's own processing is given free rein.
That said, the improvements to image stabilisation and HDR video are excellent, and as before you are free to shoot in a flat log profile if you want to colour correct your footage later.
The second embedded video was captured using the new 48MP module, and its 4K footage is clearly a lot more impressive in terms of detail, colour reproduction and dynamic range. Of course, you don't get the advantages of 360 shooting here (i.e. the ability to point the camera in any direction when editing the footage later – you have to point the camera at what you want it to shoot), but we think the results are on a par with what you'd get from a GoPro Hero 10.
Action camera still images tend to disappoint us in general, and we found the snaps here (both HDR and standard) to look a bit unreal and over-processed. In most cases, your smartphone will do a much better job.
Insta360 One RS Verdict
While the One RS doesn't represent a giant forward over its predecessor, the small but meaningful improvements here ensure it remains a credible modular alternative to the GoPro Hero 10. As with the One R, the One RS's greatest strengths are its adaptability and its simplicity, and while image quality can be a mixed bag at times the ability to shoot in log mode gives even the most demanding users some leeway to improve things. Most of all, it's easy (small screen aside) and fun to use, particularly when paired with Insta360's selfie stick or a creatively placed mount.
Stuff Says…
Thanks to some meaningful improvements, the One RS remains an adaptable alternative to the GoPro Hero 10
Good Stuff
Excellent FlowState image stabilisation
Adaptable modular design
Small and lightweight
Clever software tricks with app
Bad Stuff
Middling image quality
Minuscule touchscreen
Tech specs
| | |
| --- | --- |
| Video modes | Up to 6K/25fps, 360 at 5.7K/30fps |
| Connectivity | Bluetooth LE 5.0, 5GHz Wi-Fi, USB Type-C |
| Storage | microSD card (up to 1TB) |
| Battery capacity | 1445mAh |
| Battery life | Approx. 80 minutes |
| Waterproof | 5m/16ft (with mounting case) |
| Weight | 83g (battery and Core); 40g (360 lens); 43g (48MP lens) |