HTC One X9 hands-on review
Premium looks and the camera to match, but HTC's latest is more of a mid-range star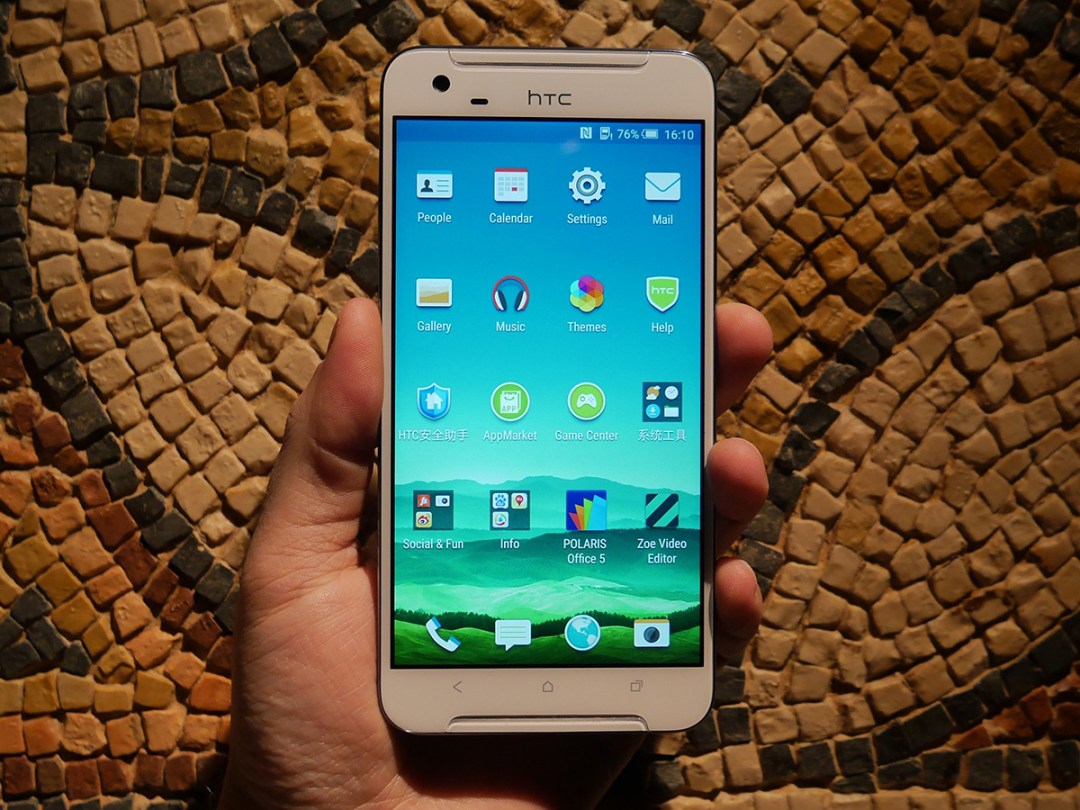 Do you need a flagship smartphone if you're only interested in design and maybe one or two other features? HTC would say no.
Following in the footsteps of last year's A9, the X9 is a premium-looking, though not necessarily premium-powered handset that puts style ahead of specs.
We got to try one out ahead of launch at MWC, in order to see if HTC's cut any corners, or if it really is as good as it looks.
Design line
With a brushed metal finish on the back and sides, the X9 looks and feels like a much more expensive phone – although the power and volume buttons aren't quite up to the same standard. The microSD card slot feels a little cheap too, but for the most part you don't notice while you're holding the phone.
With thin bezels on the sides, the 5.5in handset fits your hand pretty well, and the rounded sides give you something to grip on to.
Each of the four colours choices (Opel silver, copper rose, topaz gold and charcoal grey) fits the metal nicely; colours can look cheap when applied to metal, but HTC seems to have pulled it off here.
The antenna slits and plain rear care more than a little similar to Apple's iPhone, particularly with the camera module sitting to one side near the top of the phone.
Cam you handle it
The camera itself has a good legacy; HTC has taken the 13MP sensor from the A9 and paired it with a twin LED flash. That sensor has optical image stabilisation, an f/2.0 aperture lens and the ability to shoot video in 4K.
A dimly lit bar (HTC's choice, not ours) wasn't exactly the best place to put the sensor to the test, but HTC's familiar camera app at least put the various shooting modes within easy reach. We'll have to wait until closer to launch to give a final verdict on picture quality.
Widescreen view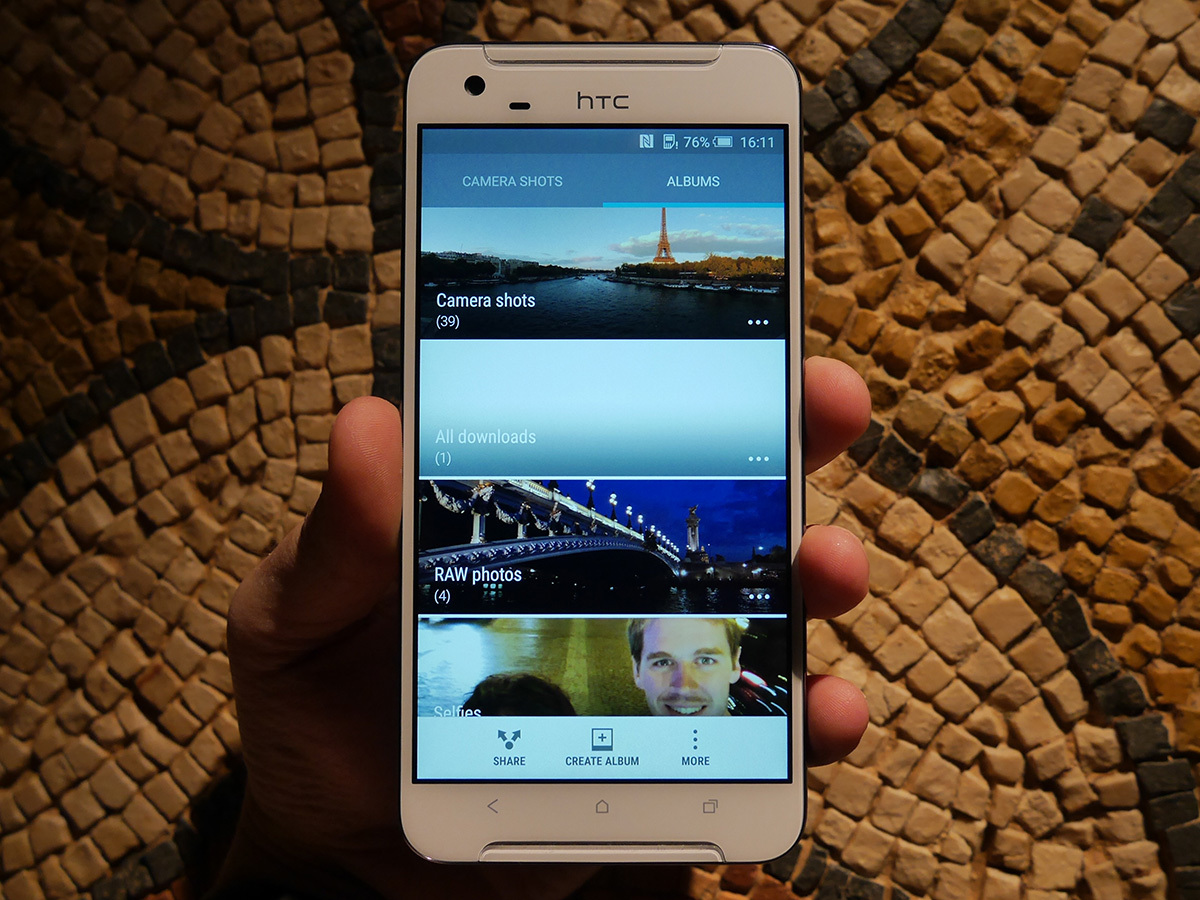 There's a refreshing lack of bezel around the 5.5in display for a mid-range phone. HTC's taken particular care to move the BoomSound speakers as close to the edge of the phone as possible, and has bumped down the touch-sensitive buttons as well.
That screen looks bright and reasonably sharp, with the 1080p resolution being about as high as you can hope for from a mid-range phone. HTC's naturally stuck with LCD, but protected it with Gorilla Glass so it should be able to take a bit of a bashing without shattering.
Power up
If you're wondering how HTC's keeping the costs low, it's with a Mediatek CPU. No, it's not on par with a Snapdragon, but it's still an octa-core chip, and with 3GB of RAM it should still be pretty quick.
Android 6 Marshmallow certainly felt smooth enough, even with HTC Sense running on top. You get a fairly standard 32GB of storage, but once you fill that up you can add more with the microSD card slot.
Early Verdict
It looks and feels like a high-end phone, even if it doesn't necessarily perform like one, so in many ways the X9 delivers.
The 13MP camera should be on par with the A9, you get the latest version of Android, and BoomSound speakers should be brilliant for watching YouTube clips on the move.
It's on track for a late February/early March launch, which means you won't have to wait long to get your hands on one.
There's no news on a price just yet though, and with the mid-range competition heating up by the day, HTC's going to have to pitch this one right come launch day.