Google Pixel 6a review: cut-price camera king
Another wallet-friendly stunner. Good luck getting better performance for less.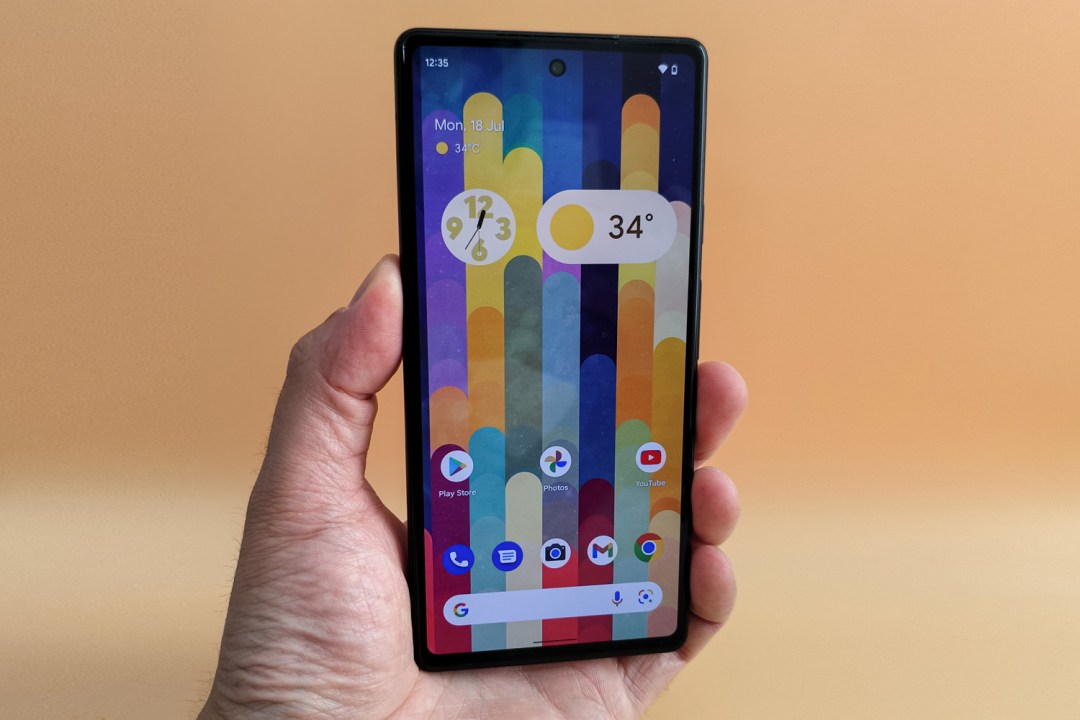 Change is in the air at Google's smartphone division. The firm took its first steps into true flagship territory with the Pixel 6 Pro, and brought with it an all-new design. But that doesn't mean it's forgotten what it does best. Enter the Google Pixel 6a – the latest in a long line of affordable efforts.
As ever, it aims to nail the sweet spot between price and performance, with camera smarts that simply can't be beaten for the price. Only now it has two high-end heroes to borrow from. It's packing the same distinctive looks, and same home-grown chipset as the Pixel 6 and Pixel 6 Pro, yet somehow manages to stay wallet-friendly.
Design & build: a safe bet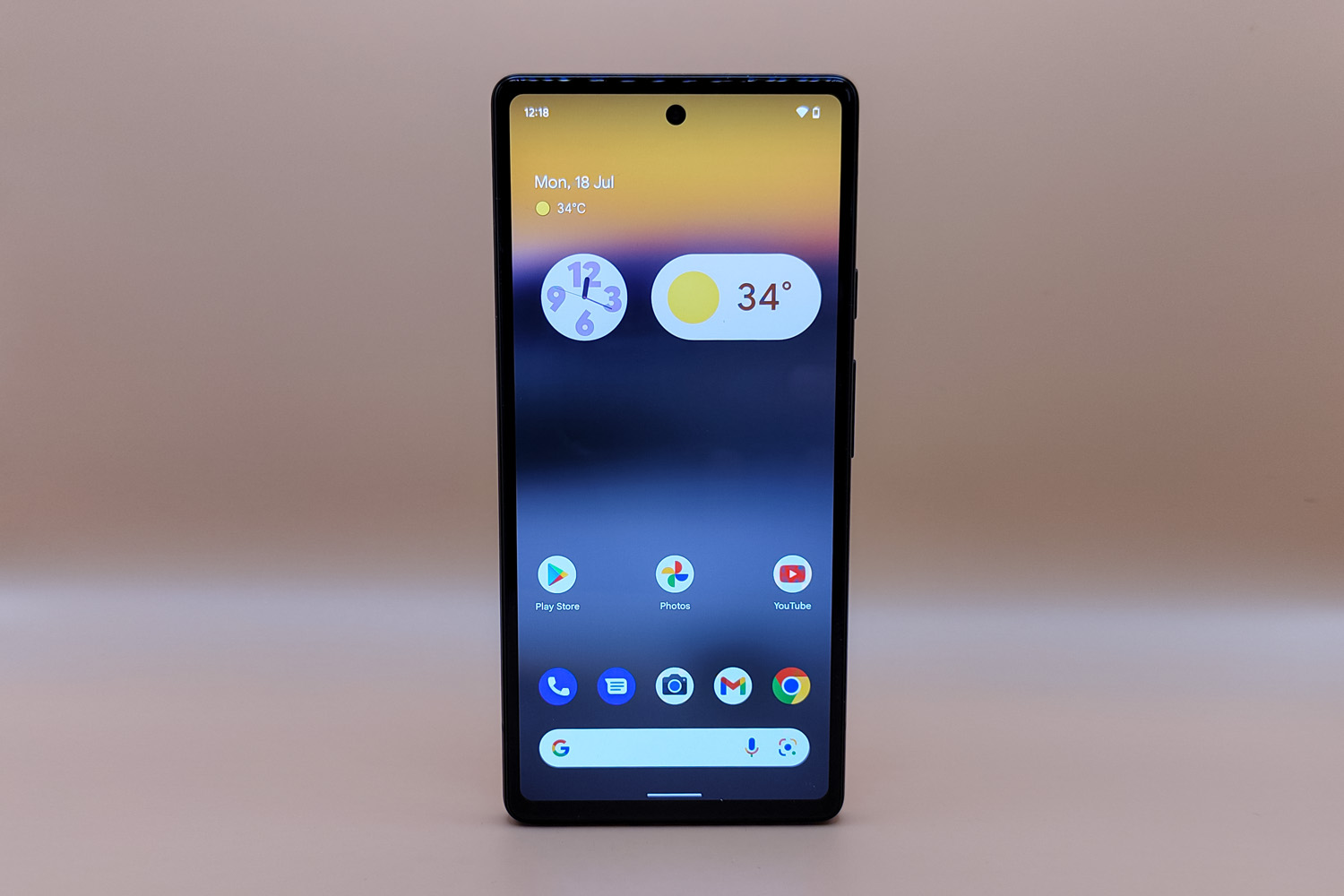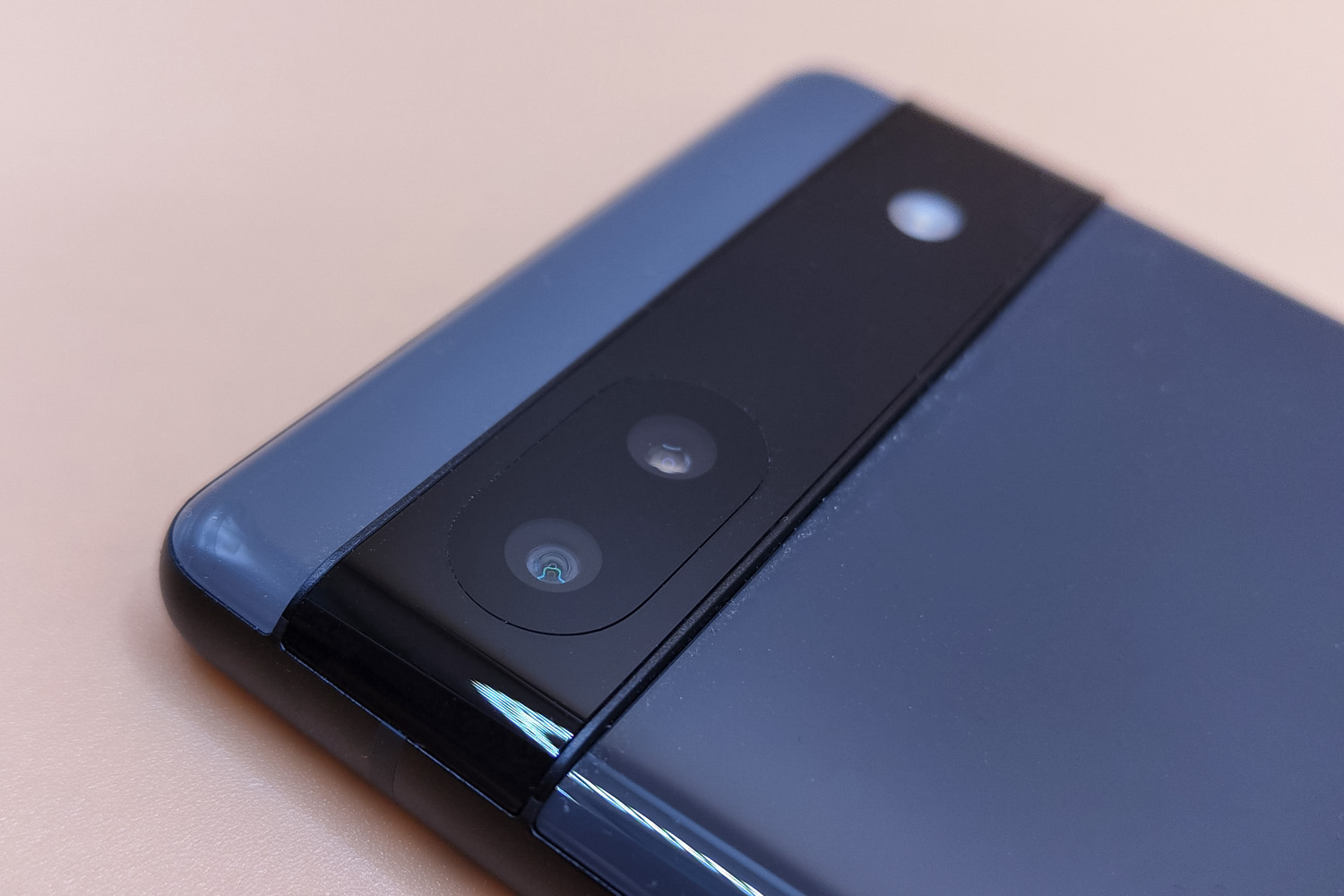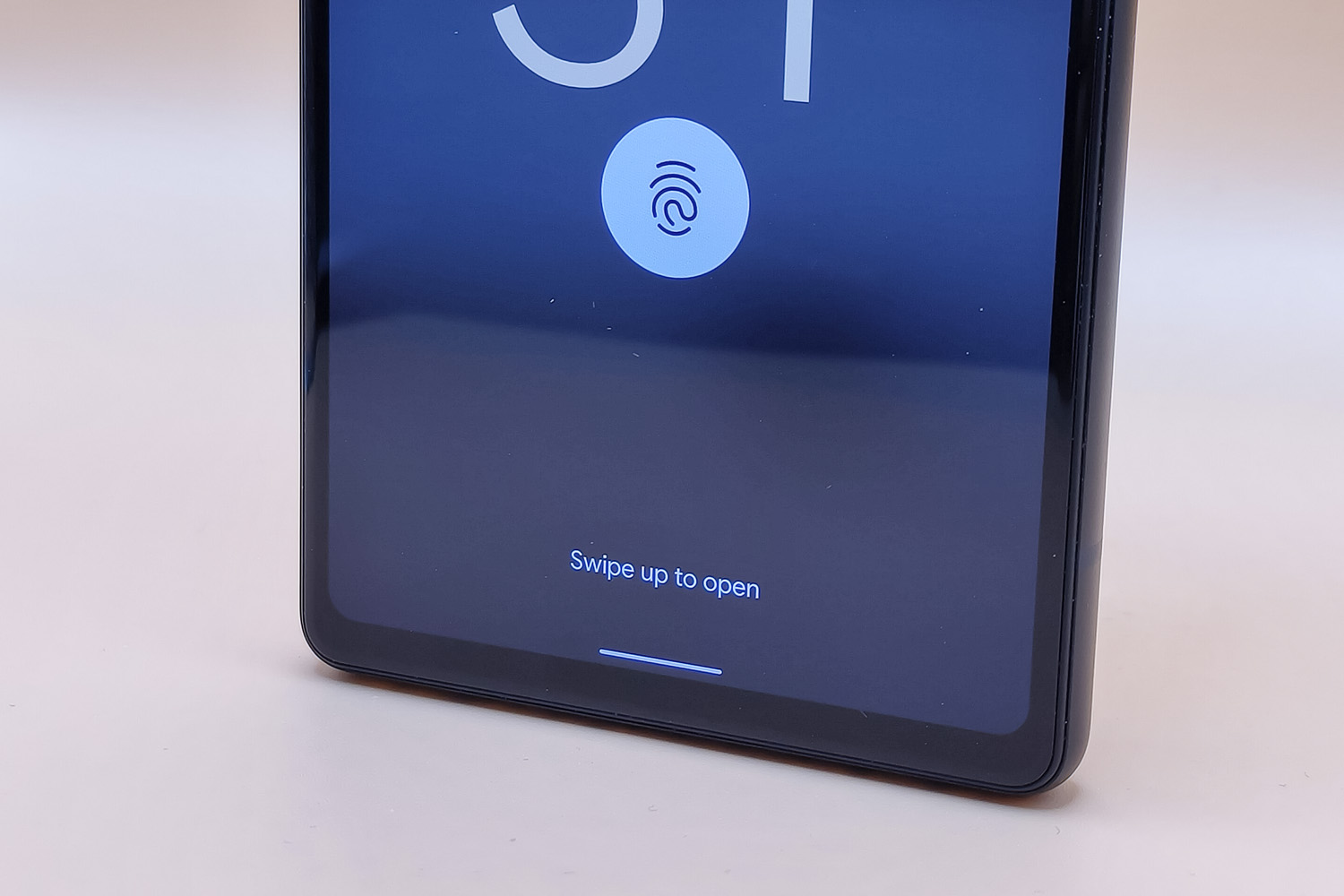 This might be the baby of the Pixel family, but you wouldn't know it: the 6a has the same distinctive look as its bigger brothers, complete with camera 'shelf' on the back. Even in subdued Charcoal colours, our review unit looks suitably premium.
It feels great, too: Google says it uses a "3D thermoformed composite" for the rear (which sounds like a fancy way of saying plastic to us) but it's convincingly glass-like in your hands. We're less convinced by the fingerprint-resistant coating, as it quickly picks up smudges and smears. The alloy frame is suitably sturdy, though, and the whole thing is pleasantly hefty given its modest screen size.
The in-display fingerprint sensor seems faster and more accurate than the Pixel 6 Pro's, which could be a bit sluggish to recognise your prints. It's sensibly placed, too – not so close to the base or near the middle of the screen you've got to uncomfortably contort your digits.
It's great to see IP67 waterproofing, which is rare at this end of the smartphone spectrum. There's no microSD card support, which has been a running theme for Pixel phones, so if the 128GB of on-board storage won't cut it, you're forced to step up to the Pixel 6.
Screen & sound: not so refreshing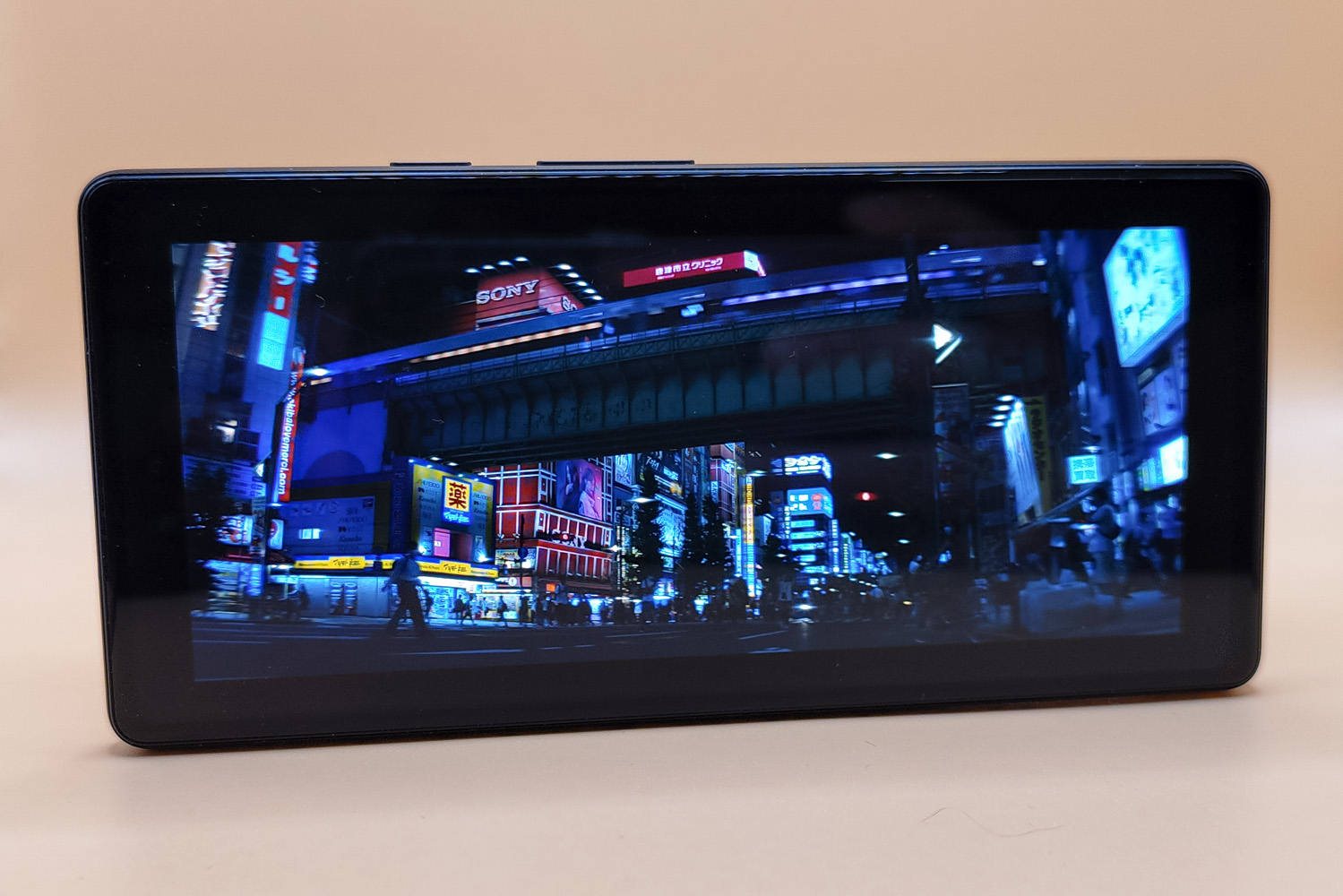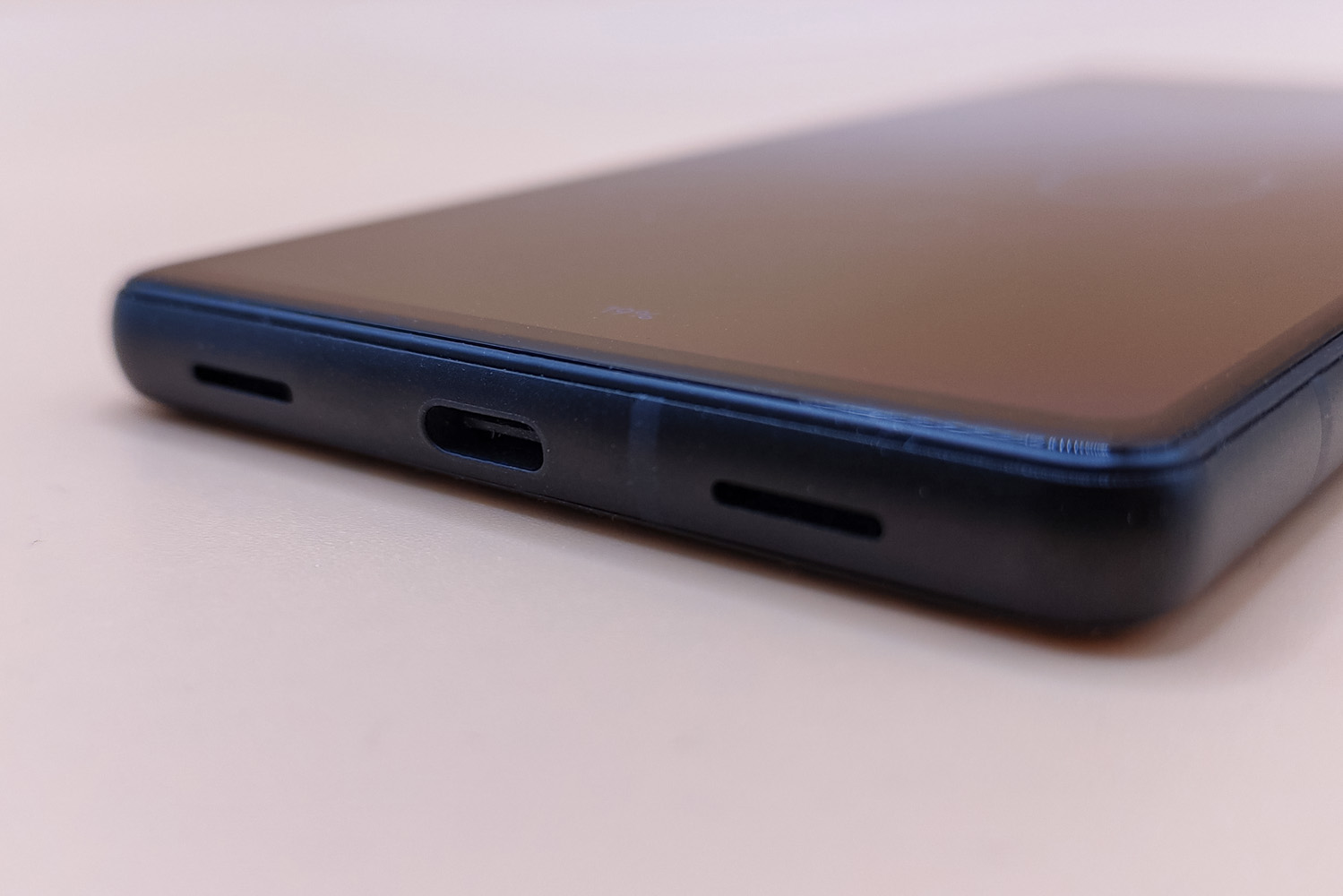 In most respects, the Pixel 6a's 6.1in OLED display delivers exactly what we'd expect: a perfectly crisp 2400×1080 resolution, exceptional contrast and punchy, vibrant colours. The "adaptive" colour mode is perhaps a little too boosted for our liking, with the "natural" preset delivering more lifelike saturation. Bezels aren't the skinniest, but then this isn't a flagship phone.
Viewing angles are great, and the screen gets plenty bright too – enough to give HDR videos real impact. The sunlight boost mode kicks in as soon as you step outdoors, and makes it easy to see what's onscreen.
The 60Hz refresh rate is a sore spot, though. Google has clearly had to avoid stepping on the pricier Pixel 6's toes here, and in doing so has left the door open for rivals with much smoother 120Hz panels. You can see the difference immediately when scrolling through websites or even the app drawer. If you've used a high refresh rate phone previously, this feels like a real step back.
Things are more cut-and-dry in the sound department. The stereo speakers (one down-firing driver, one earpiece tweeter) are impressively crisp, with a clear mid-range that doesn't impede on the high-end. There's no real bass, as is typical for most smartphones, but they otherwise punch above their weight and won't send you running for a pair of Bluetooth 'buds.
Cameras: captain consistent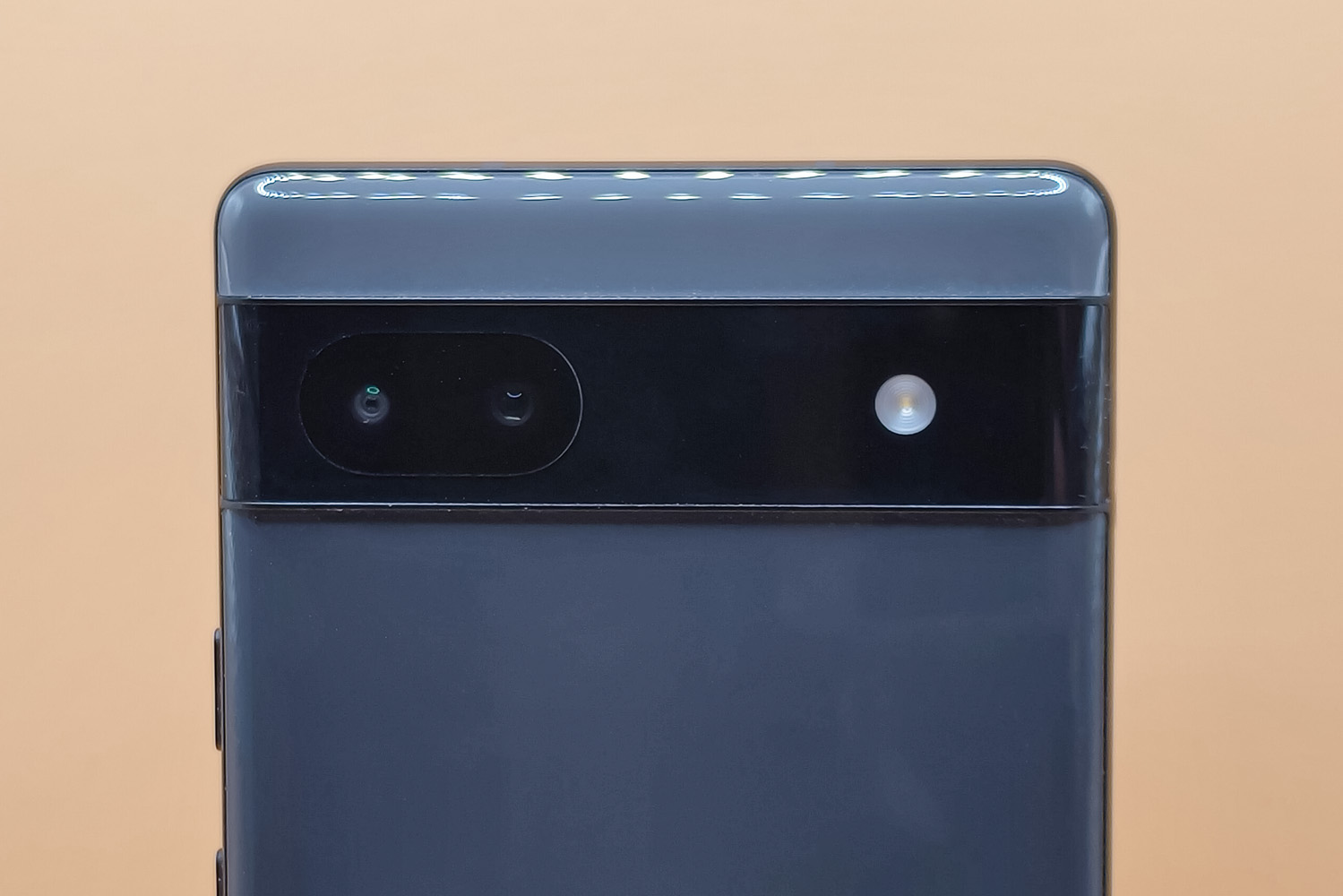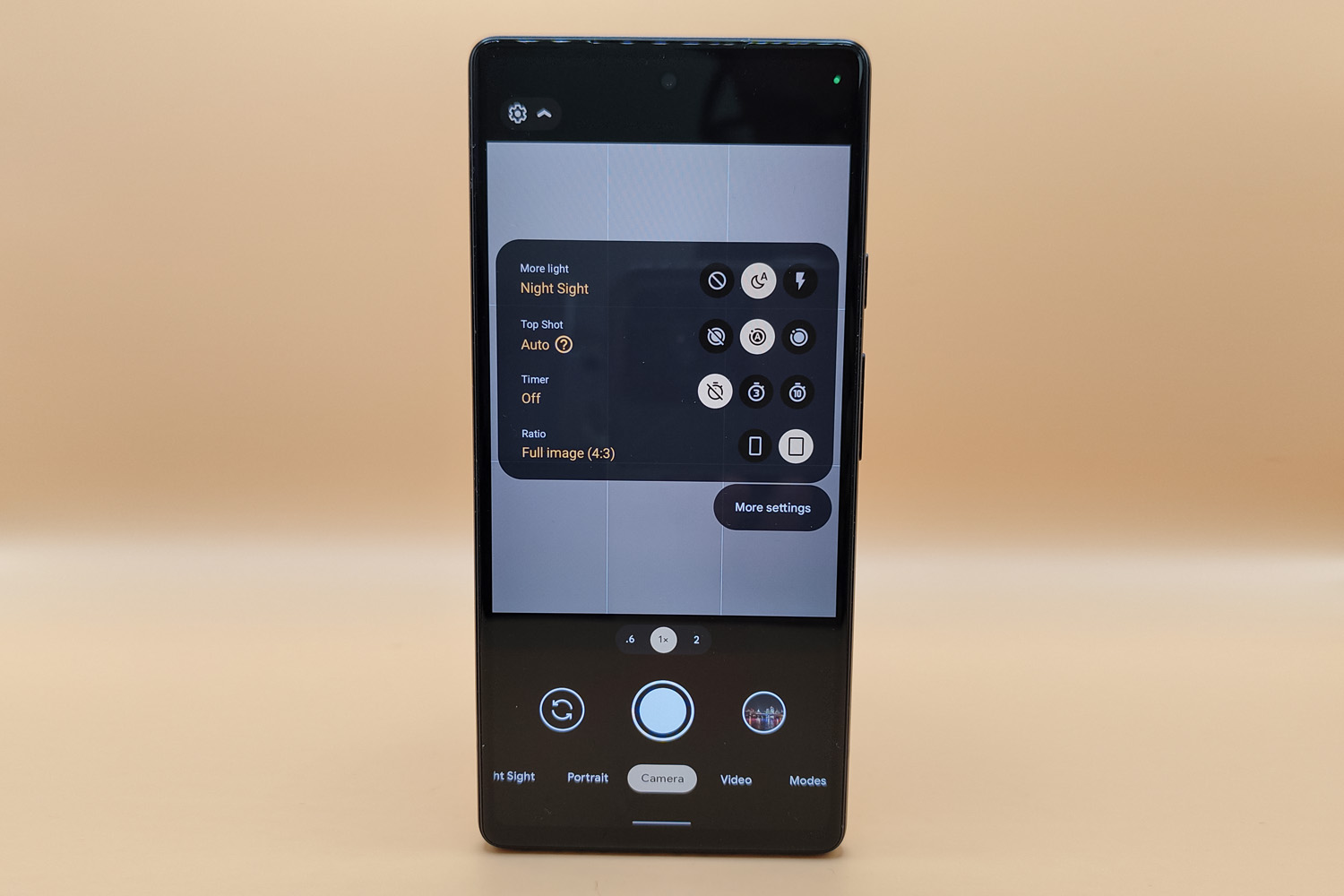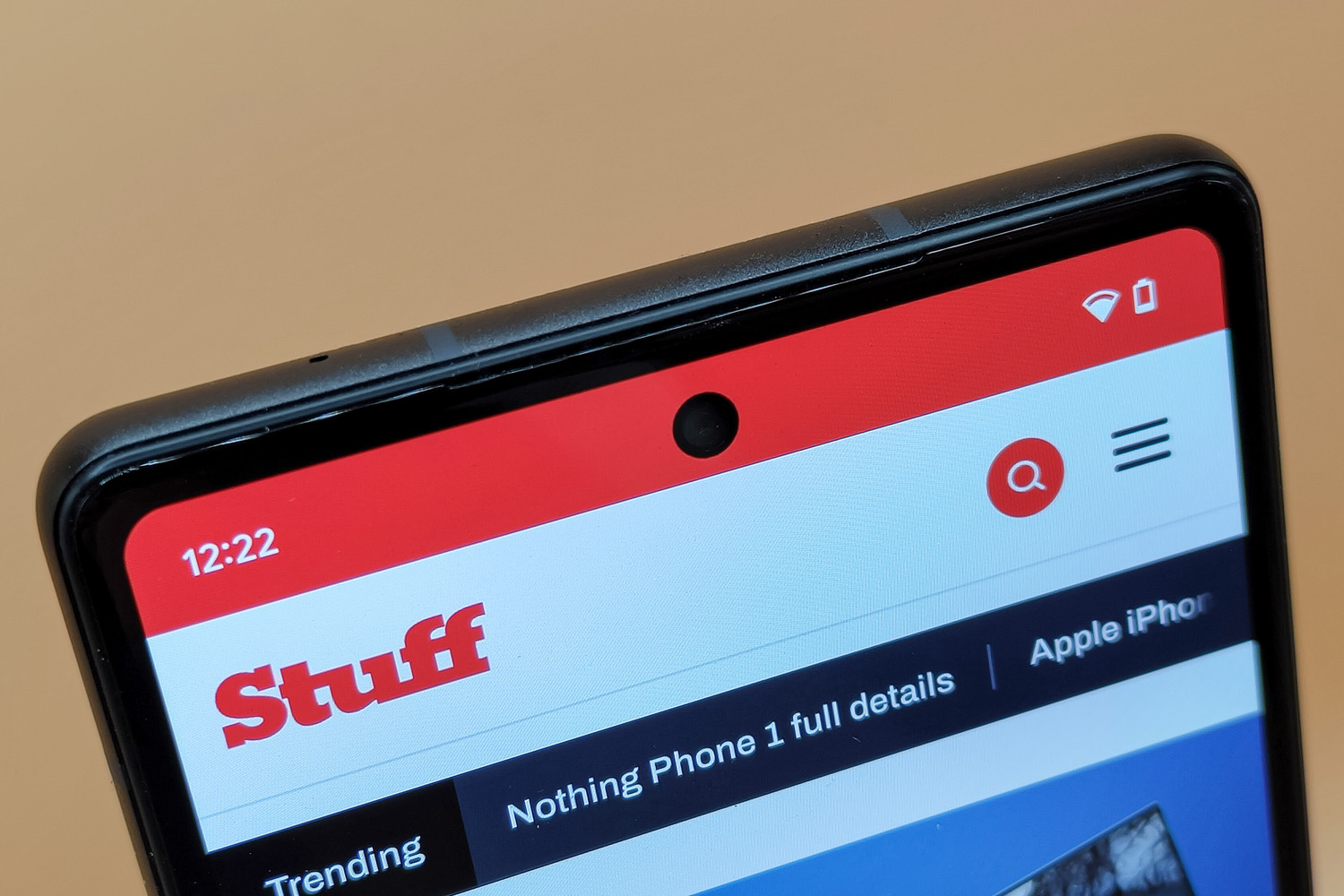 Rather than chase higher pixel counts like it did with the pricer Pixel 6 and Pixel 6 Pro, Google has stuck with what it does best for the 6a: extracting impressive photos from a 12MP sensor, using some mighty powerful algorithms. There's also a 12MP ultrawide secondary snapper along for the ride, plus the 8MP selfie cam up front that's been a regular sight on Pixel phones for years.
Virtually every image taken on the Pixel 6a is stuffed with detail, wonderfully exposed and with next to no visible noise. Autofocus is rapid, and auto HDR does a brilliant job of exposing bright skies without losing detail in areas of shadow. Skin tones are as well-judged here as they are on the pricier Pixels, with Google having baked in an algorithm it calls Real Tone directly into the image processor.
Colours continue to lean more towards real and natural than the equivalent iPhone or Samsung Galaxy model. To our eyes we think Google has struck the right balance between lifelike and vibrant, but others might appreciate a bit more pop to their pics.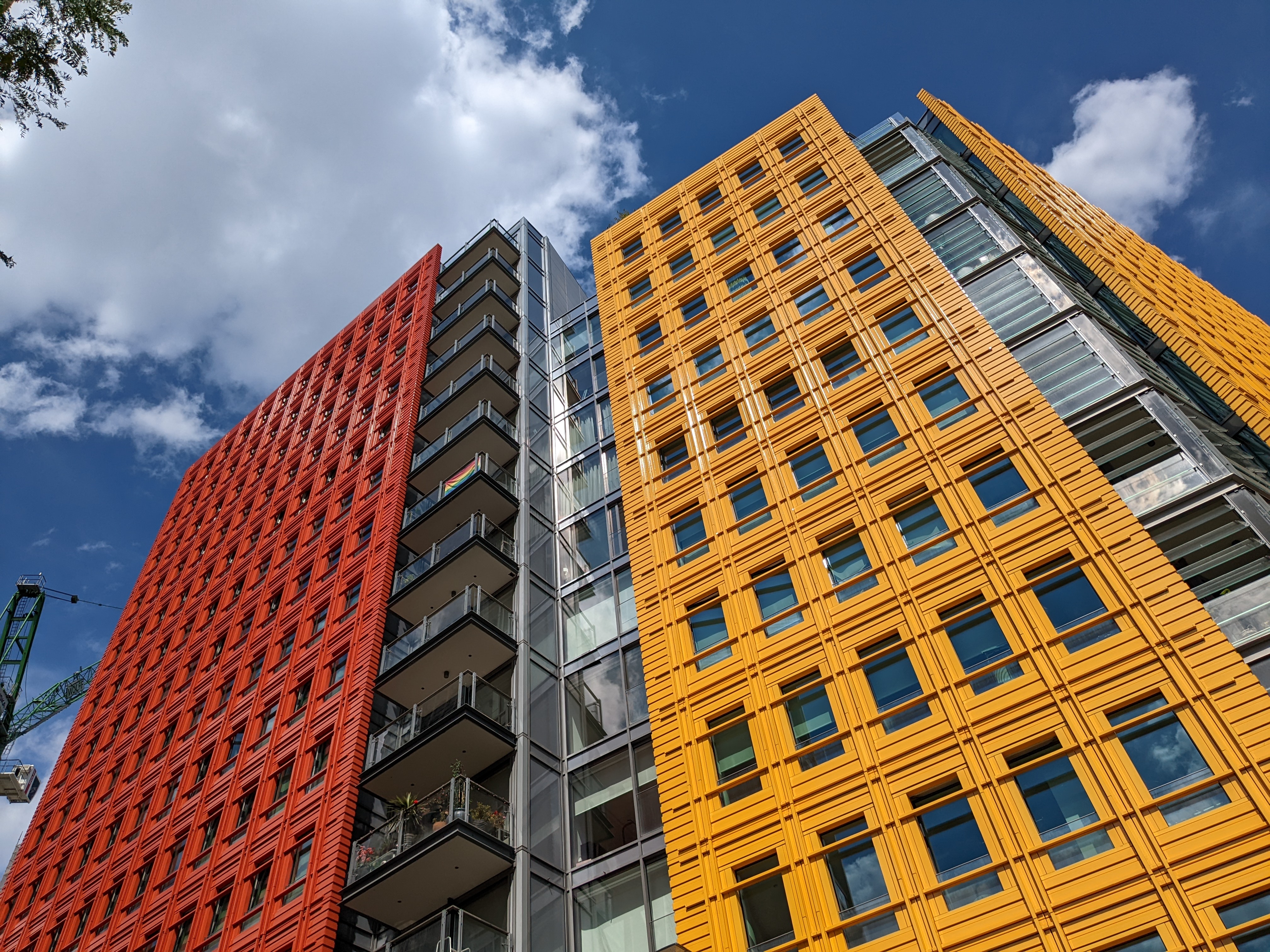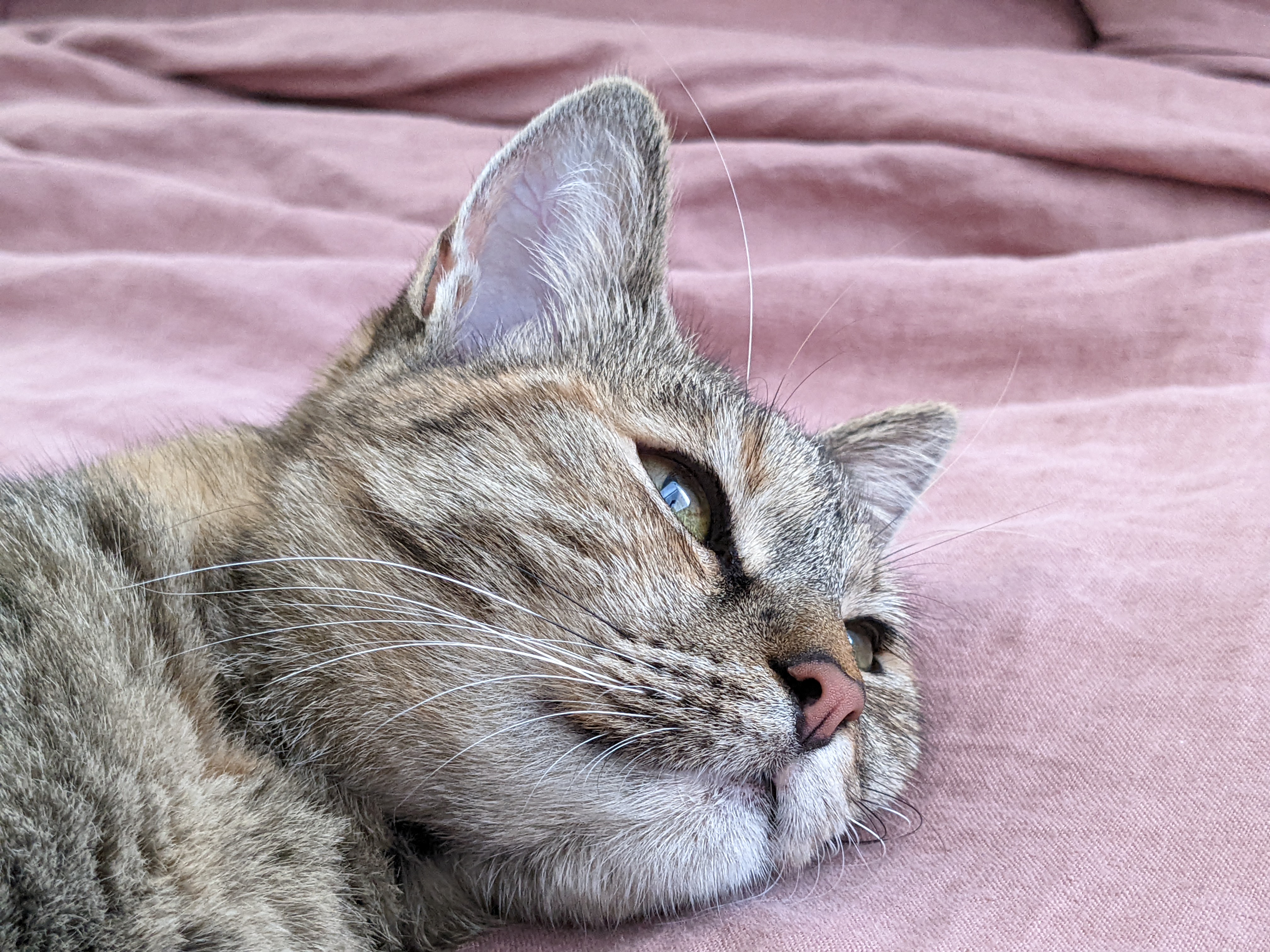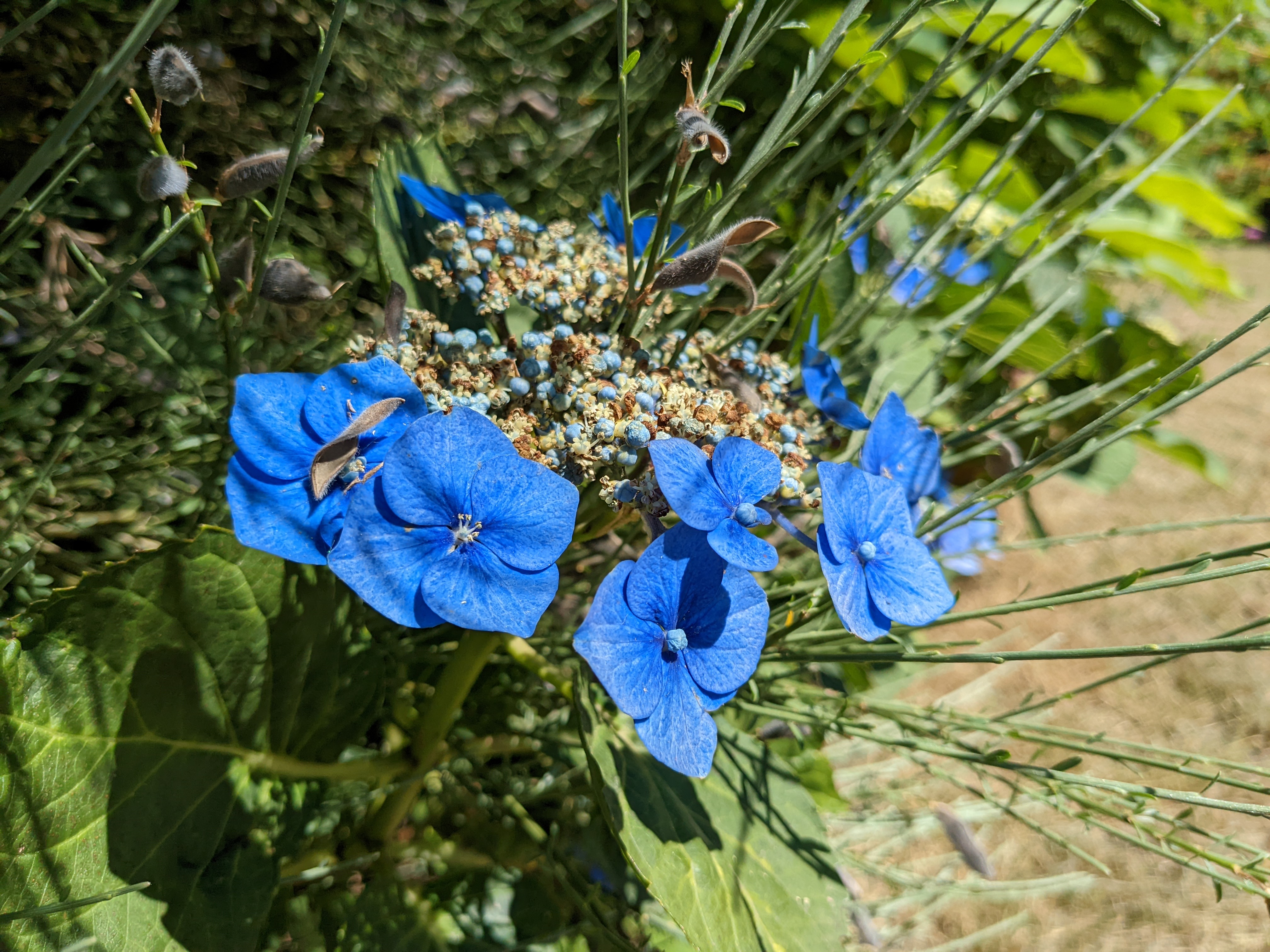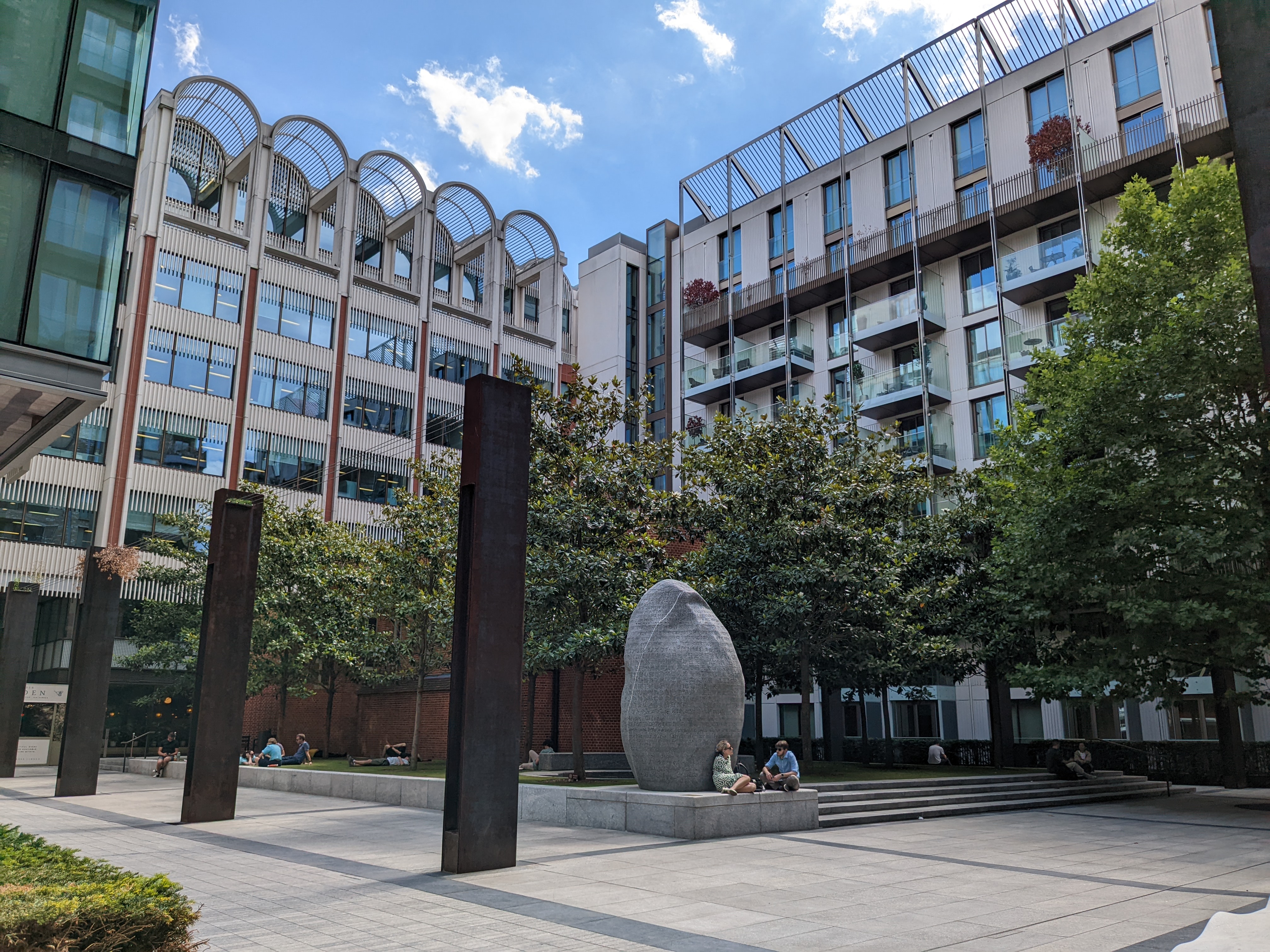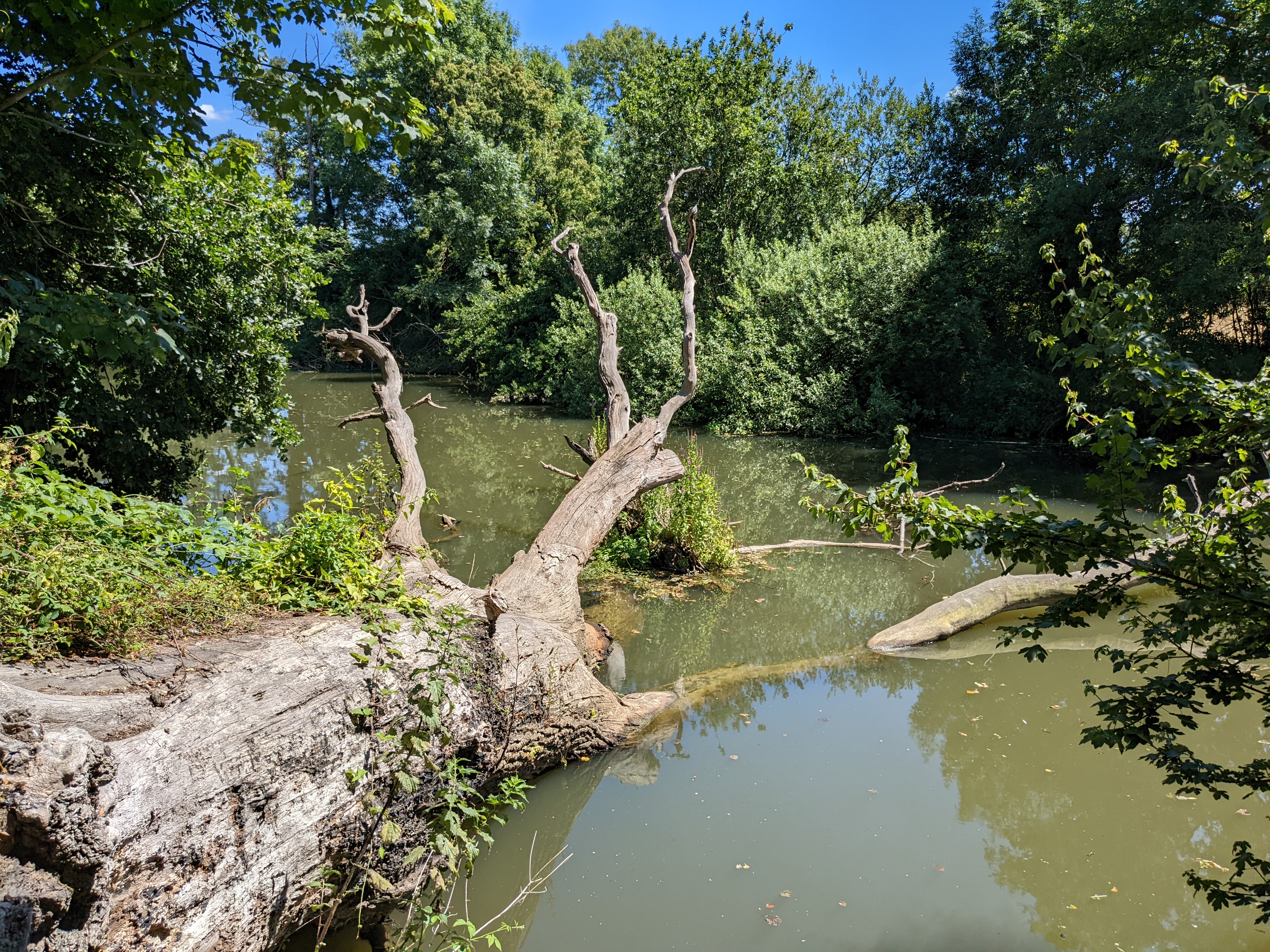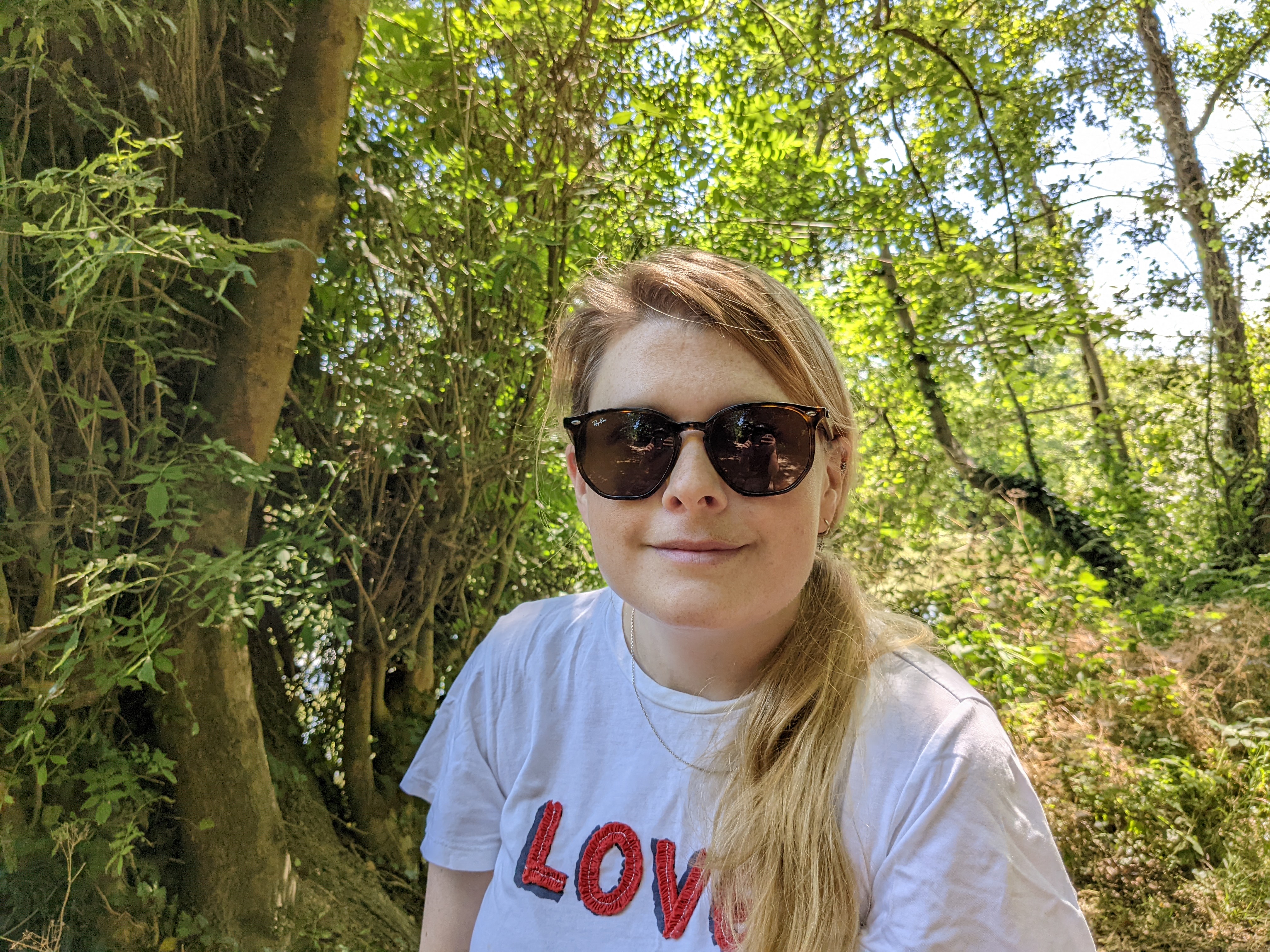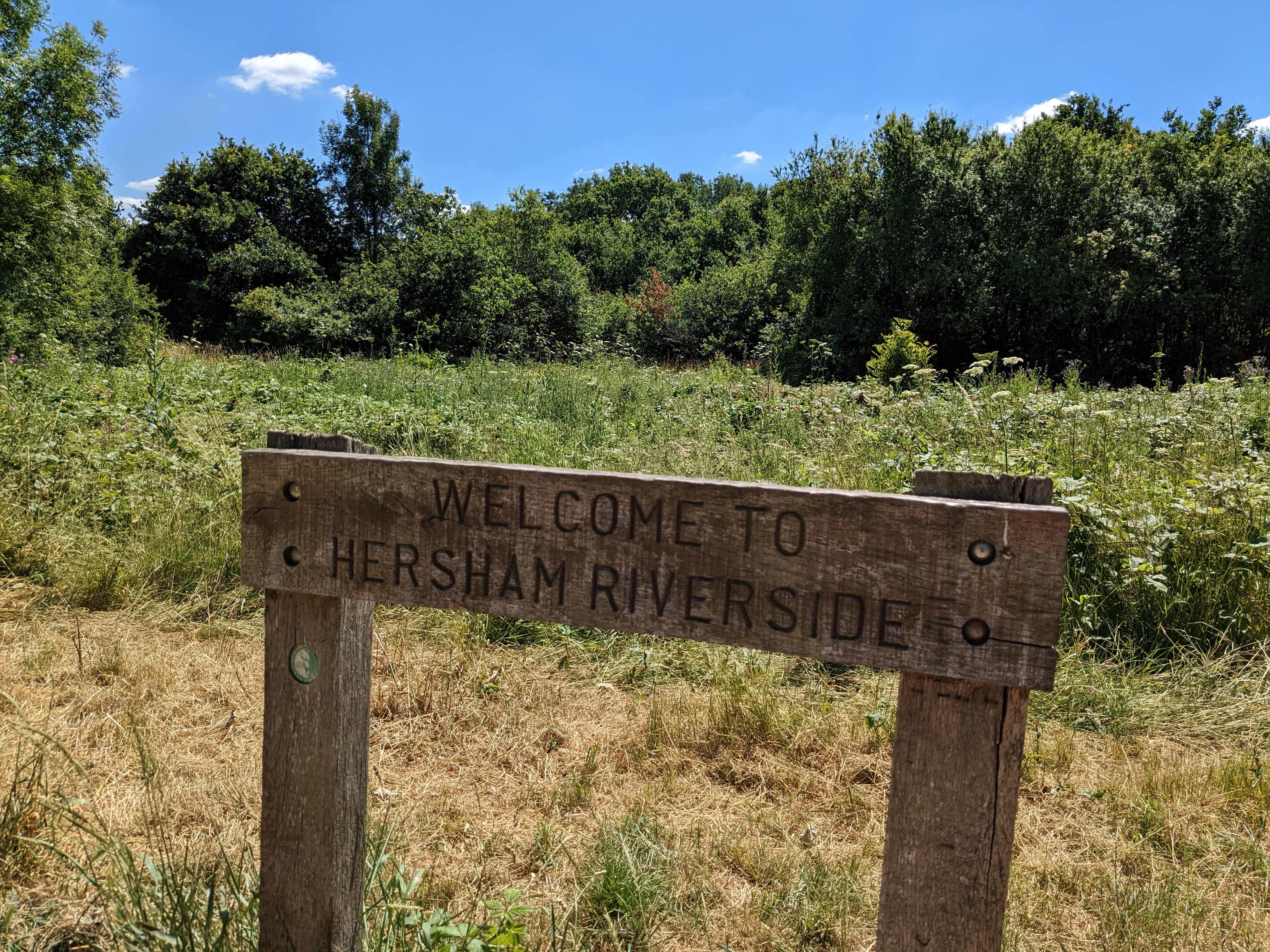 The ultrawide lens is able to match the main sensor almost exactly for colour balance and exposure. It gets pretty close on the detail front, too, even after lens correction for the expansive field of view.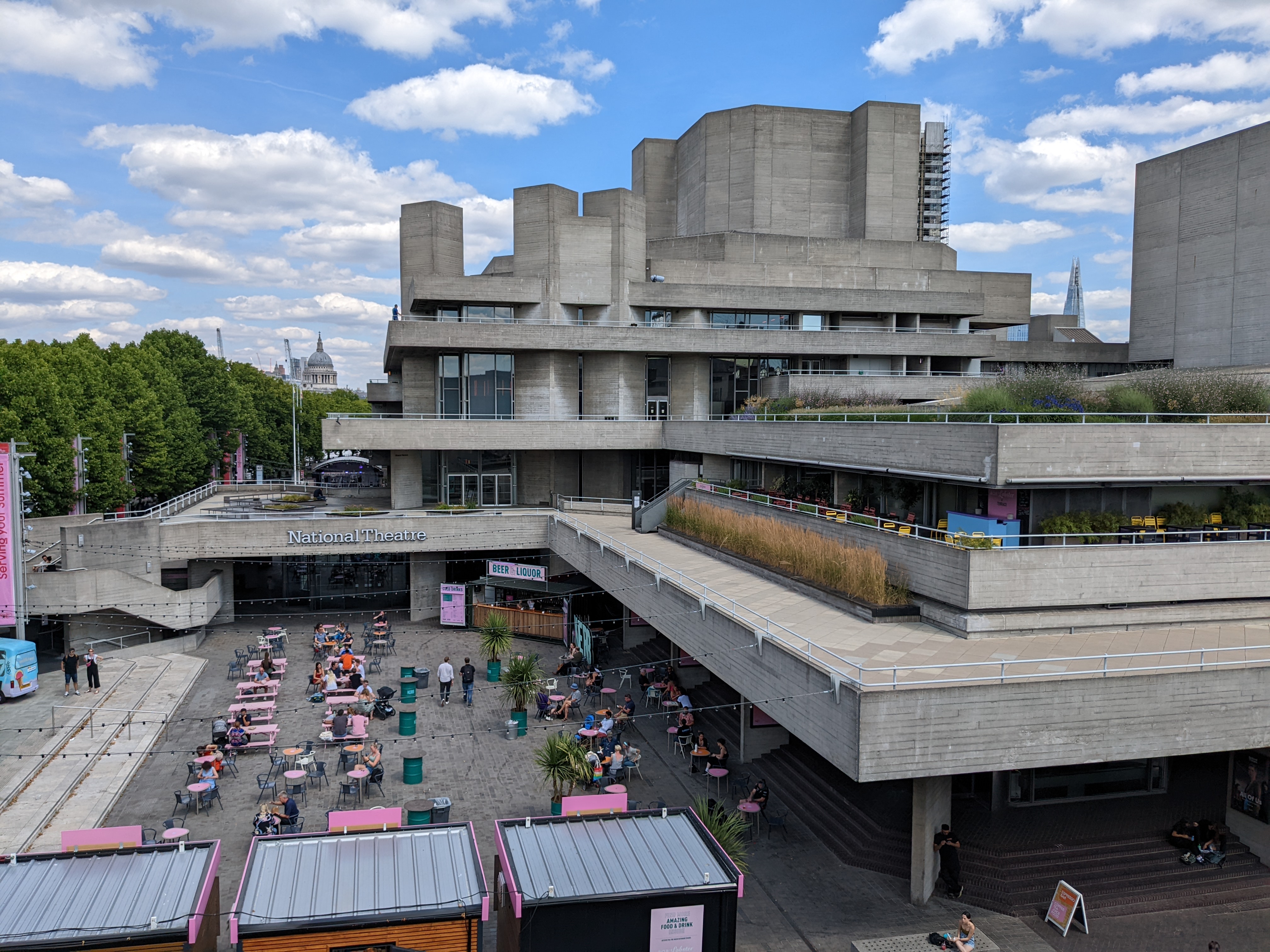 Night Sight continues to work wonders in low light, producing detailed shots with true-to-life lighting and an impressive lack of noise. A tricky late-night shot of London across the Thames reveals its limitations, but the results are still exceptional for an affordable phone.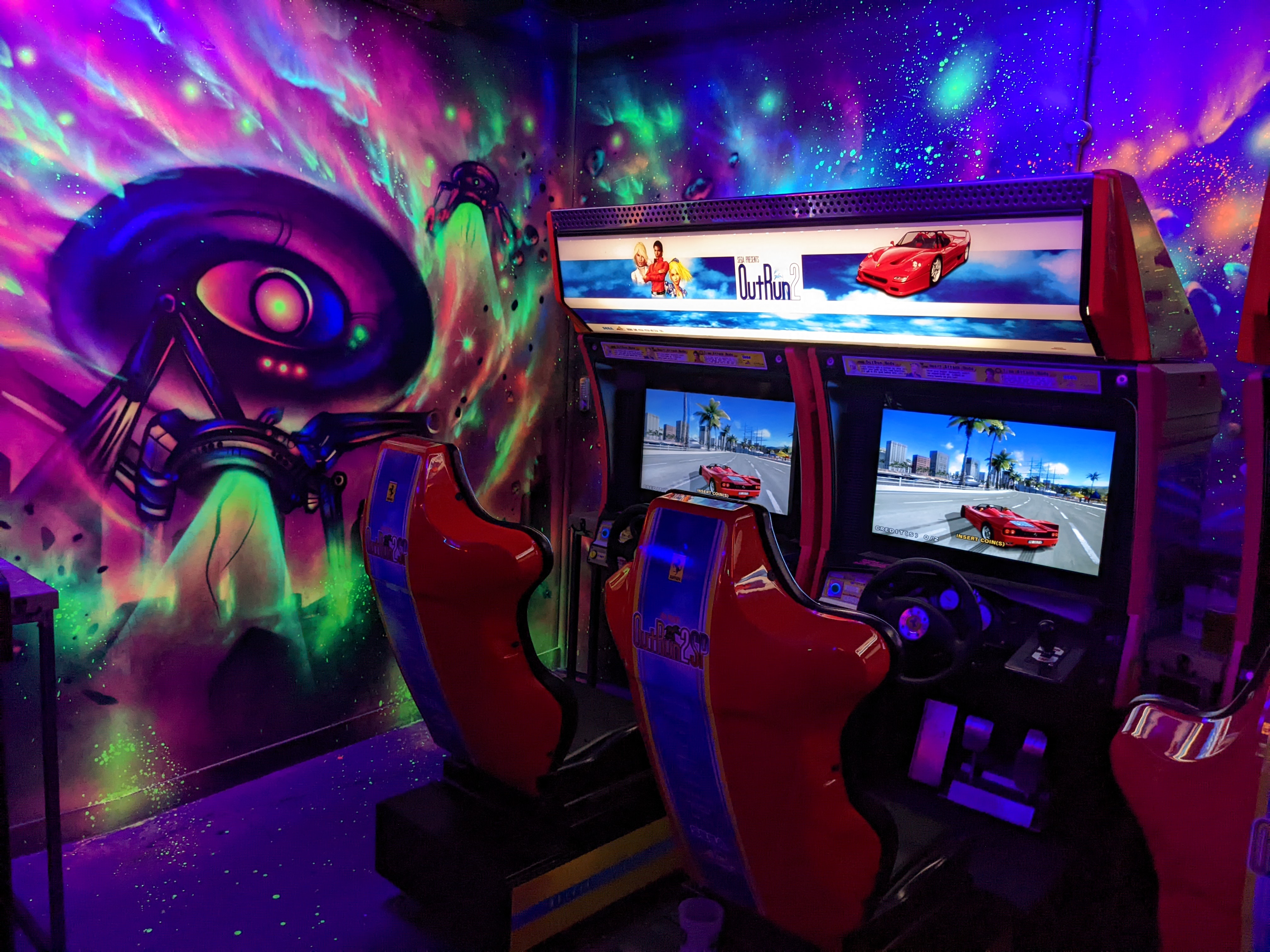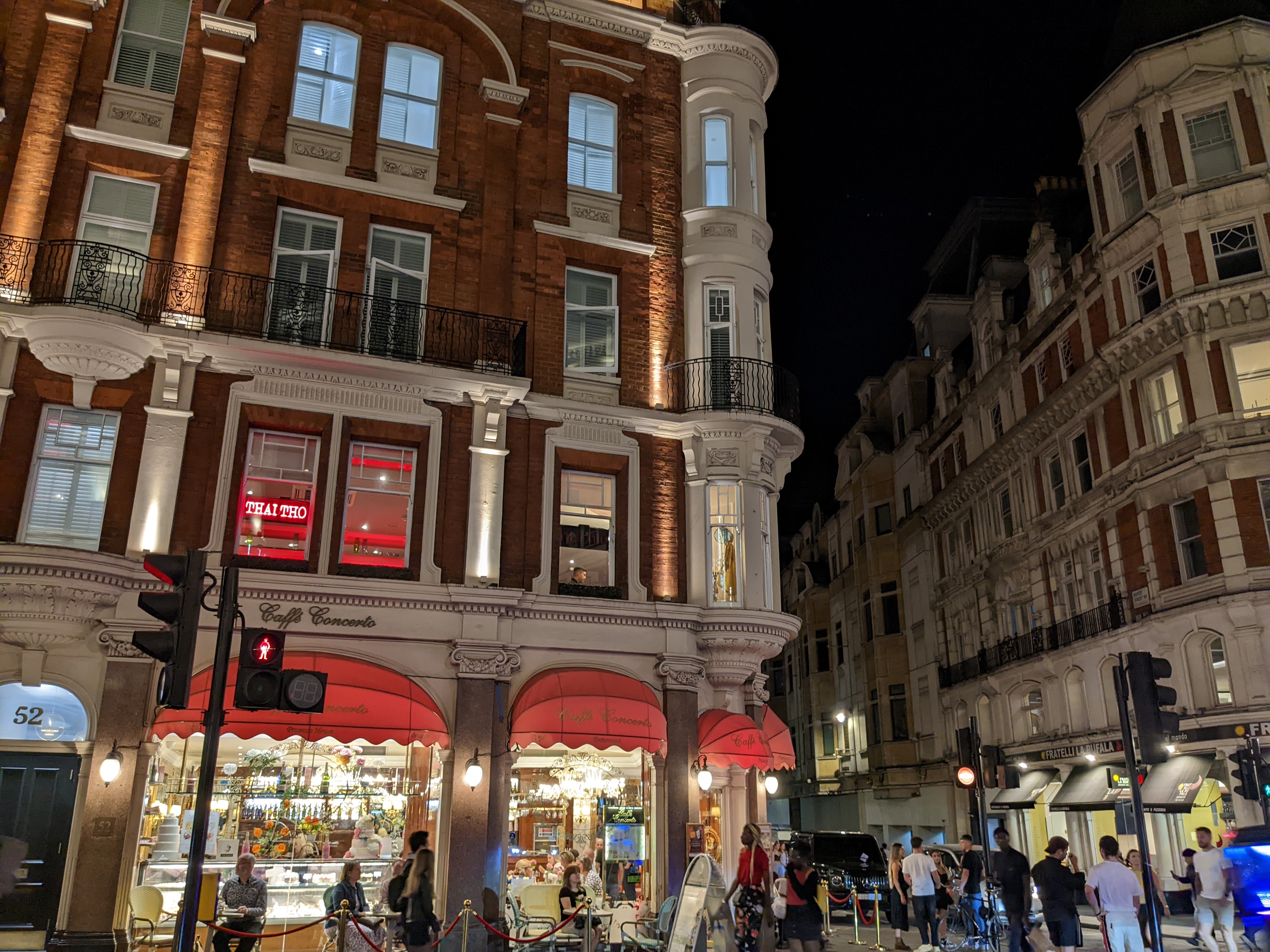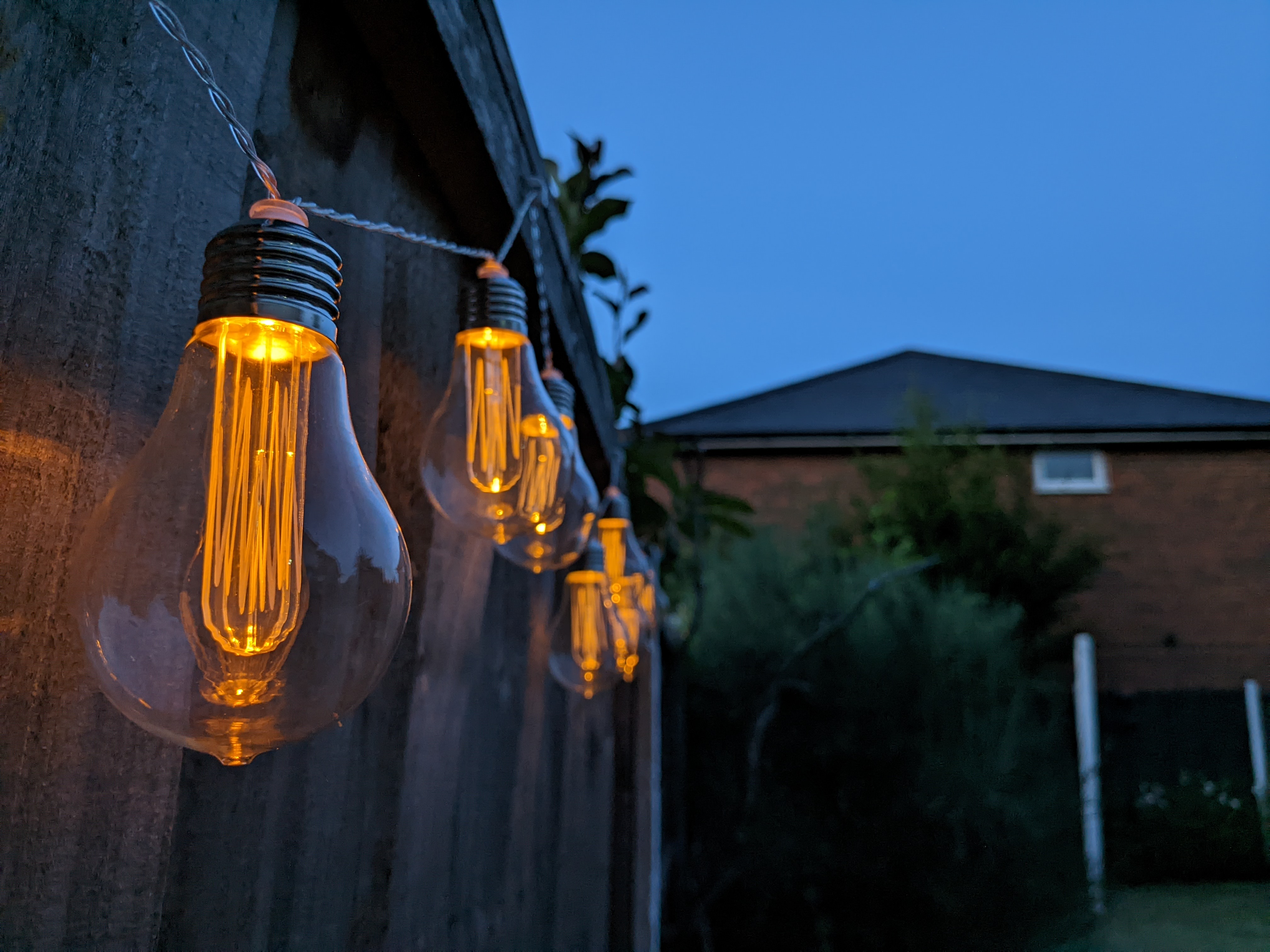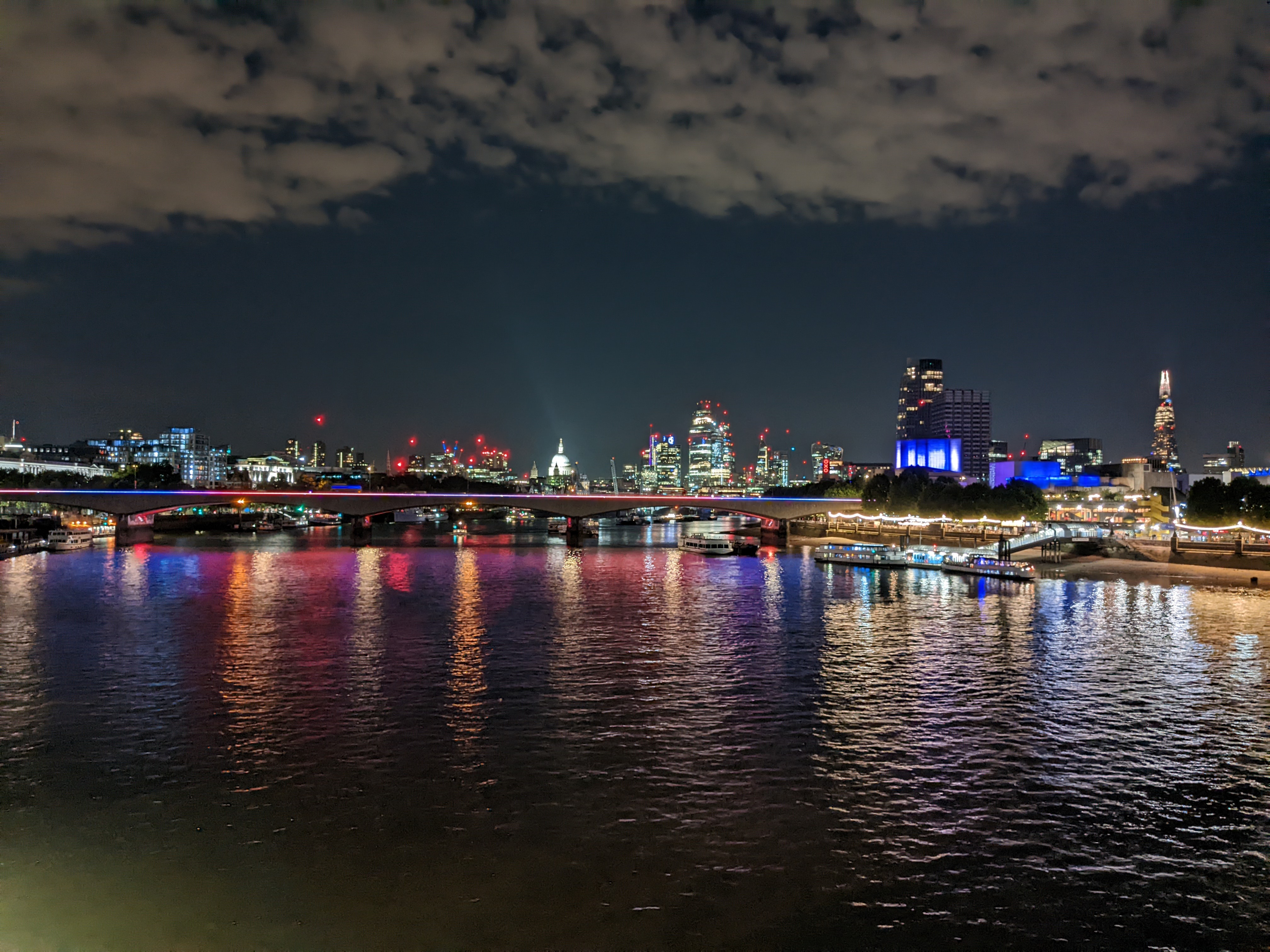 Selfie snaps are impressively clean, with excellent colour handling and exposure control. The sensor preserves plenty of fine facial detail, and does a great job with background textures too.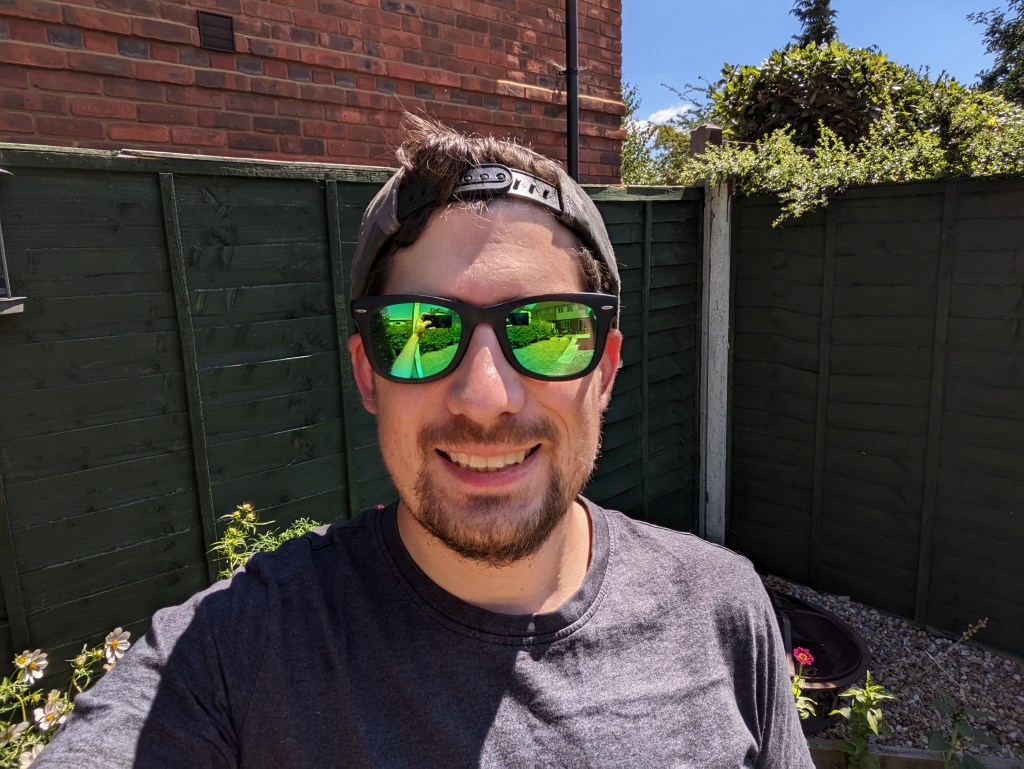 It helps that the Pixel's camera app is so easy to use. Portrait and night modes are just a swipe away, with tap-to-focus letting you tweak brightness, contrast and colour temperature on the fly for each shot. There's no expert mode, but we doubt many Pixel owners are clamouring for one: the camera almost always nails it without intervening.
Pixel phones all get Google's superb photo editing tools, including Magic Eraser for deleting photobombers from your pics. It can now also camouflage objects when removing them isn't on the cards, shifting their colours to match the background and putting more emphasis on your subject. It works brilliantly, detecting edges with a tap and saving you a trip into Photoshop.
Performance & software: a tensor situation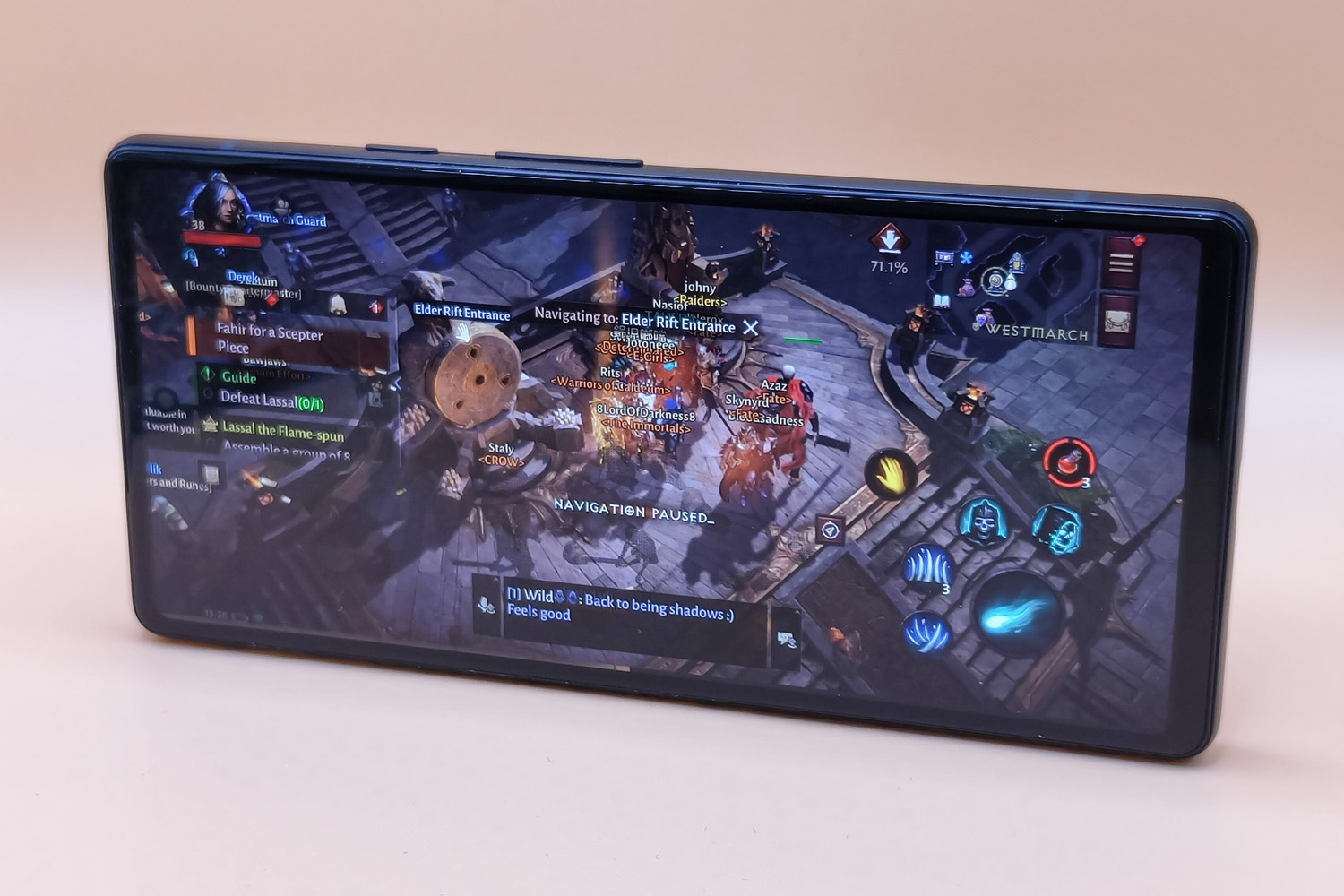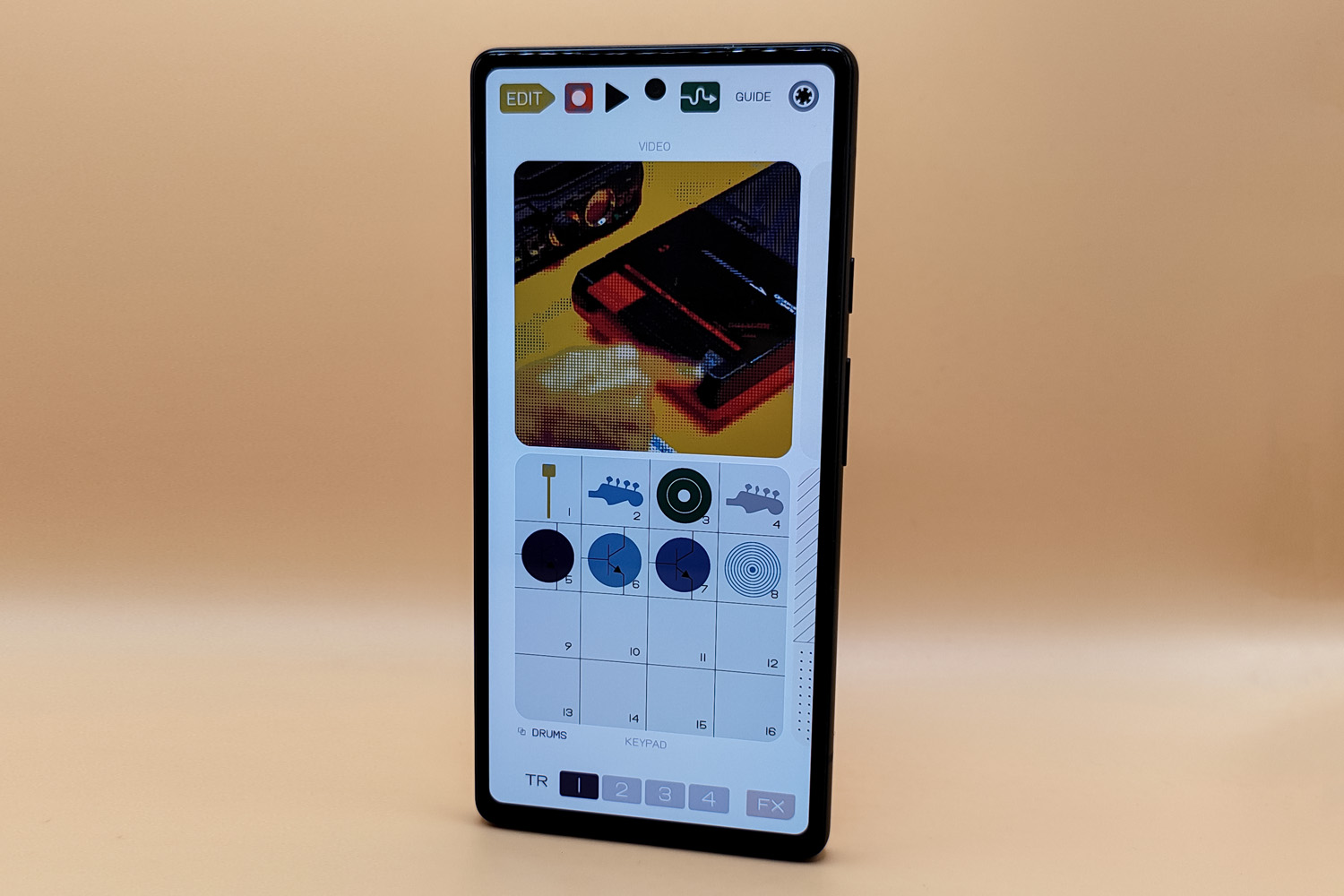 Does this sound familiar? A phone company makes bespoke silicon for its top-end phone, then slaps it in the cut-price model too. Google has followed Apple's lead with the A15-packing iPhone SE, and brought its Tensor CPU to the mid-range. And just like Apple, it stomps over pretty much everything else out there at the £400 mark.
Apps and games open in a flash, the Android home screen animates smoothly. Nothing much phases it, even demanding titles like Diablo Immortal. While similarly-priced handsets make do with 30fps gameplay at low settings, the Pixel 6a can happily crank thinks up to 60fps and high details. The separate TPU (Tensor Processing Unit), device security and image processing cores help split the load, and come in handy for things like the spookily accurate Live Caption speed recognition.
With 6GB of RAM on board, the Pixel 6a isn't quite as adept at multitasking as its bigger brothers. It'll need to redraw apps more regularly, but it doesn't generally hamper everyday performance. It's not like there's a cluttered interface sucking up resources, either: you're getting an undiluted version of Android 12, with Material You themes that change icon and UI colours to match your wallpapers.
Google hasn't quite readied Android 13 for release yet, but you can bet the 6a will be along the first in line once it's good to go. The firm has promised a generous five years of security patches (more than you'll find on just about any Android phone) and it'll also get the semi-regular, Pixel-specific Feature Drops every few months.
Battery life: par for the course
No Pixel phone has ever had outstanding battery life, but they've always managed to last a full day away from the mains. It's a similar story for the Pixel 6a: stick to a mix of web browsing, camera use, social scrolling and YouTube, and you won't need to plug in until bedtime. Overnight, adaptive charging aims for 80%, saving the rest until just before your alarm goes off to keep the battery healthy. Early risers can switch it off easily enough if they prefer.
With a 4410mAh cell, the 6a doesn't have the largest capacity, even for a mid-range phone. Demanding apps and games can drain the battery at a rapid pace, despite the relatively small screen, as there's still a flagship-grade CPU underneath. Best to avoid 'em when you're far from a mains socket. The iPhone SE remains uncontested at this price. Extreme battery saver can see you through an entire weekend at a push, but only by disabling most apps and connectivity features.
Charging speeds aren't all that great either. 18W is all you get – a step behind the Pixel 6 (which also gets wireless charging) and a long way short of the current crop of Chinese mid-rangers. There's also no power brick in the box.
Google Pixel 6a verdict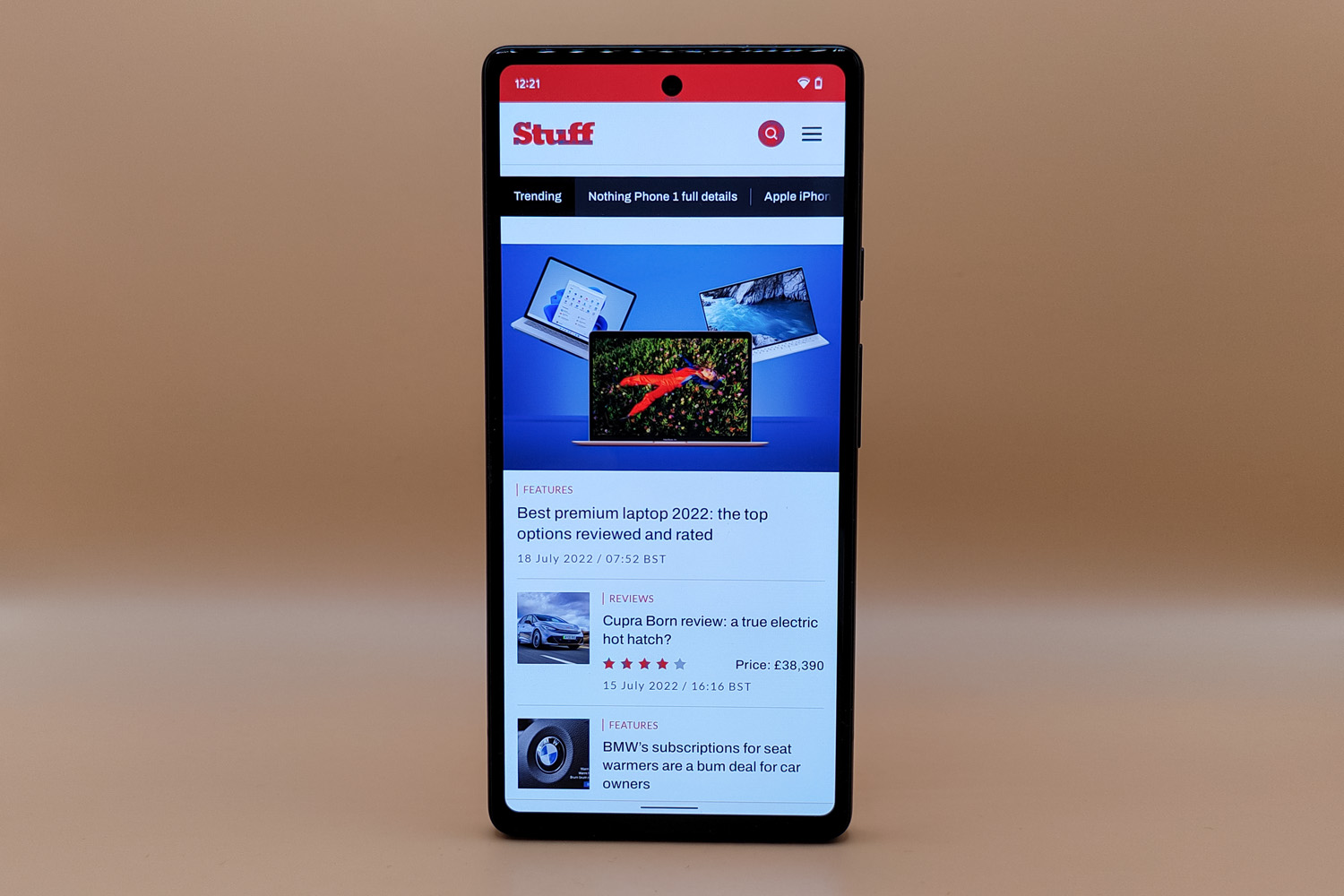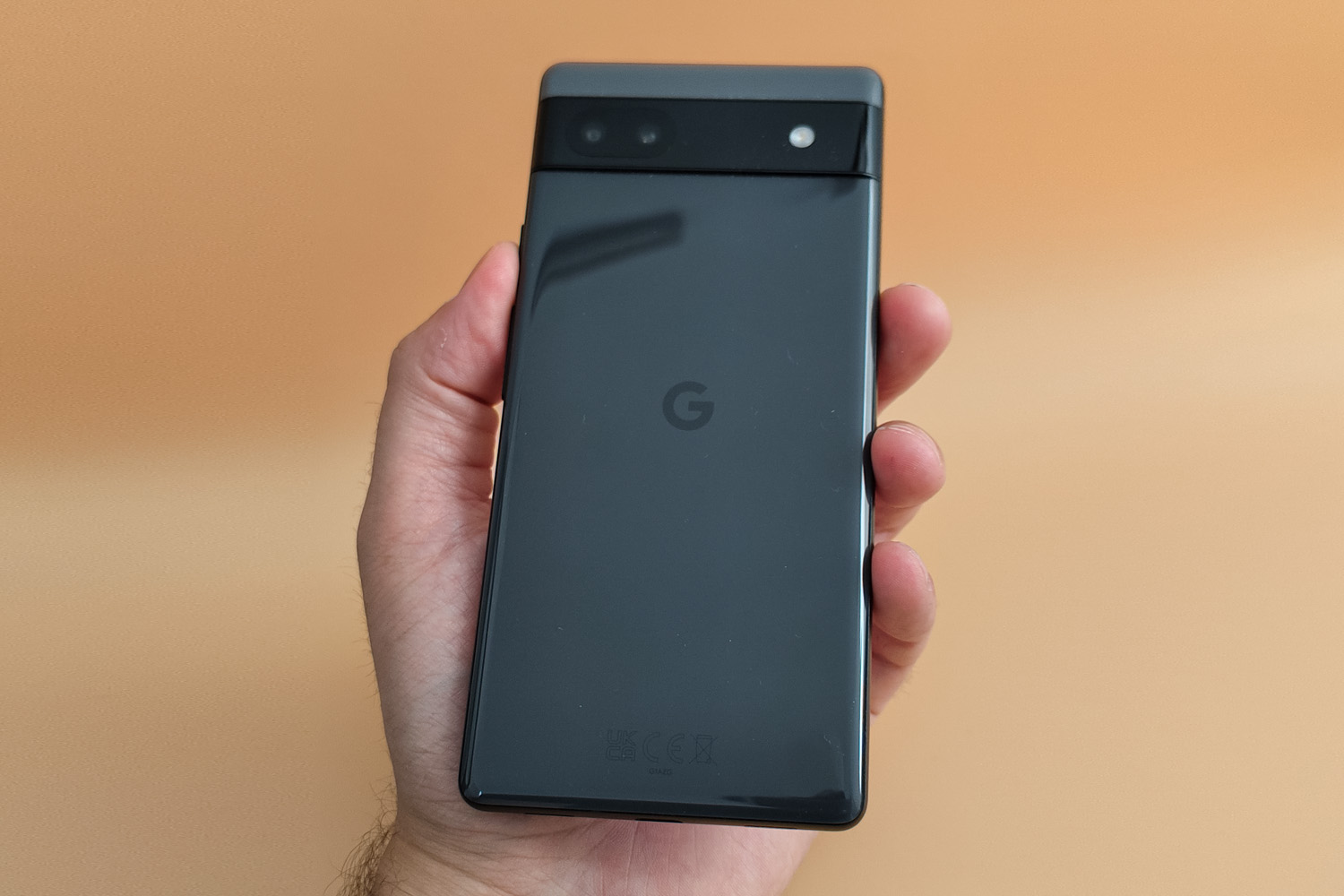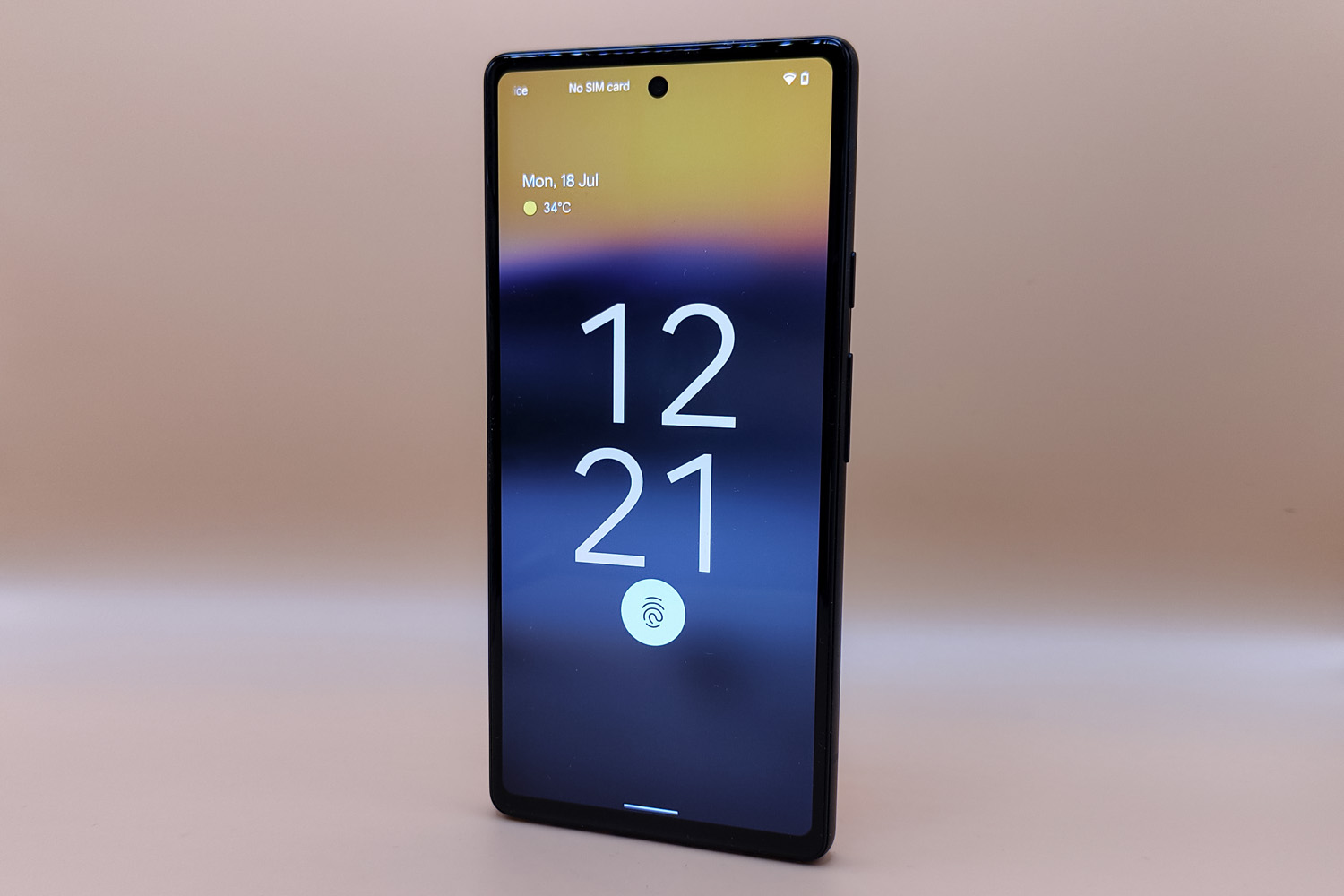 Budget-minded Pixels have long been the best of the bunch, and that stays true in '22. The Google Pixel 6a is a brilliantly well-rounded phone that continues Google's track record for killer cameras. Price cuts and sales not permitting, we think it's now a better buy than the vanilla Pixel 6.
It isn't perfect: similarly-priced Android alternatives have it licked in the display stakes, and you give up luxuries like wireless charging. You also can't deny the upstart Nothing Phone 1 has more style, even if Google has done a great job distilling the design down from its premium models.
Still, you're getting a heck of a lot of phone for your cash here. Unless you're prepared to step up to the Pixel 6 Pro and its telephoto camera, this is as streamlined as Google's vision for Android gets.
Stuff Says…
Confirmation (if more were needed) that affordable Google phones are the best Google phones. The Pixel 6a has a few rough edges, but its cameras and streamlined software are second to none in the Android world.
Good Stuff
Impeccable camera quality
Design fits in perfectly with pricier Pixels
Excellent performance for a mid-tier phone
Bad Stuff
60Hz screen off pace with similarly-priced rivals
Charging could be faster
Google Pixel 6a technical specifications
| | |
| --- | --- |
| Screen | 6.1in, 2400×1080 OLED w/ 60Hz refresh rate |
| CPU | Google Tensor octa-core |
| Memory | 6GB |
| Cameras | 12.2MP (wide), 12MP (ultra-wide) |
| Storage | 128GB |
| Operating system | Android 12 |
| Battery | 4410mAh |
| Dimensions | 152×72×8.7mm, 178g |