Canon EOS R6 review
A night and day full-framer
Canon's latest duo of full-frame mirrorless models – announced at the same time last year – marked a real turning point in the company's camera line-up.
Previous efforts like the Canon EOS R and the Canon EOS RP were a little underwhelming. But it seems the Japanese firm has finally found its footing with the Canon EOS R6 (and its more expensive sibling, the EOS R5).
The EOS R6 is aimed squarely at the enthusiast crowd. So you get a lot of very good features in a well-performing all-rounder, at a relatively reasonable price. Naturally, you don't get every top-line spec – but if you're someone who likes to photograph a plethora of different subjects, the R6 should cope well with most of them. Headline specs include a 20.1MP sensor, in-body image stabilisation, 4K video recording, Dual Pixel CMOS autofocus and 20fps burst shooting.
Although cheaper than the Canon EOS R5, the Canon EOS R6 isn't inexpensive. In fact, it costs slightly more than some of its closest rivals, most notably the Nikon Z6 Mark II and the Sony A7 III. But the extra outlay is arguably worth it.
Canon EOS R6 design: on the button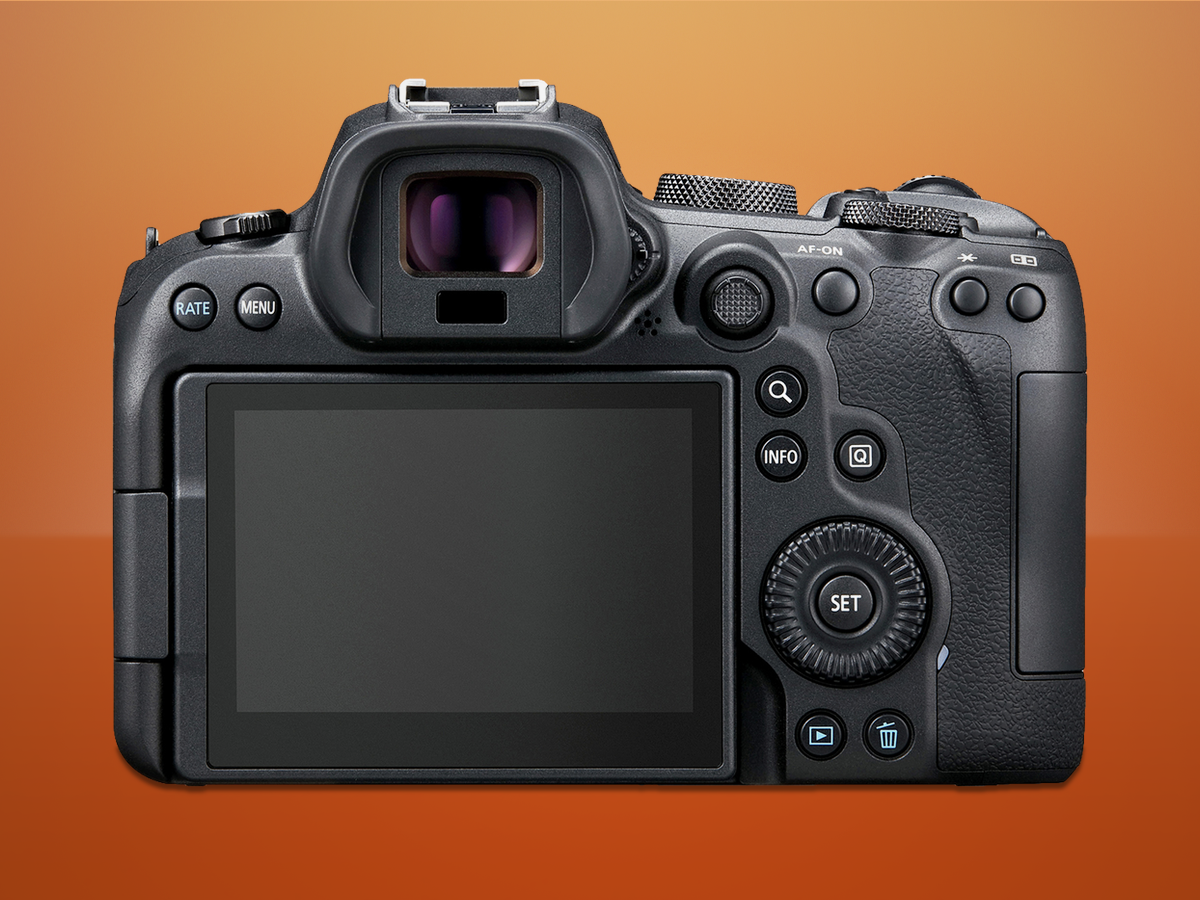 You probably won't pick up the Canon EOS R6 as your very first camera, nor indeed your first Canon camera. And if you've been using one of the company's DSLRs up until now, you'll be pleased to find recognisable icons and buttons here, making the switch between the two systems feel pretty seamless.
One of the advantages of mirrorless is that it can be smaller than its DSLR counterparts. Here we have something roughly the same size as one of Canon's APS-C DSLRs, but boasting a full-frame sensor. Happy days! Although it's more compact than a full-frame DSLR, it's by no means tiny – and with a satisfyingly chunky grip, there's plenty to get your mitts around.
Most of the buttons and dials are located on the camera's right side, meaning you can operate it mostly one-handed. There are also a couple of less-used buttons on the left. Overall it's a very sensible layout, which should be particularly familiar if you come from another Canon camera.
Dual control dials sit on top, which you can use to control parameters such as shutter speed or aperture, while a super handy Q button brings up a set of frequently used options. Deploy the joystick to move the AF point across the screen, or poke the touchscreen for the same result.
Speaking of which, the R6 features a fully-articulating, 3in 1.62-million display. It might be bulkier than the tilting panels favoured by many manufacturers, but the total articulation gives much more flexibility – particularly when shooting videos or vlogging.
If you prefer to compose via a viewfinder, there's also a nicely bright and detailed 3.69-million dot EVF. It's not the best on the market, but it's exactly what we'd expect at the mid-range price point – and it does an excellent job regardless.
Canon EOS R6 features: box-ticking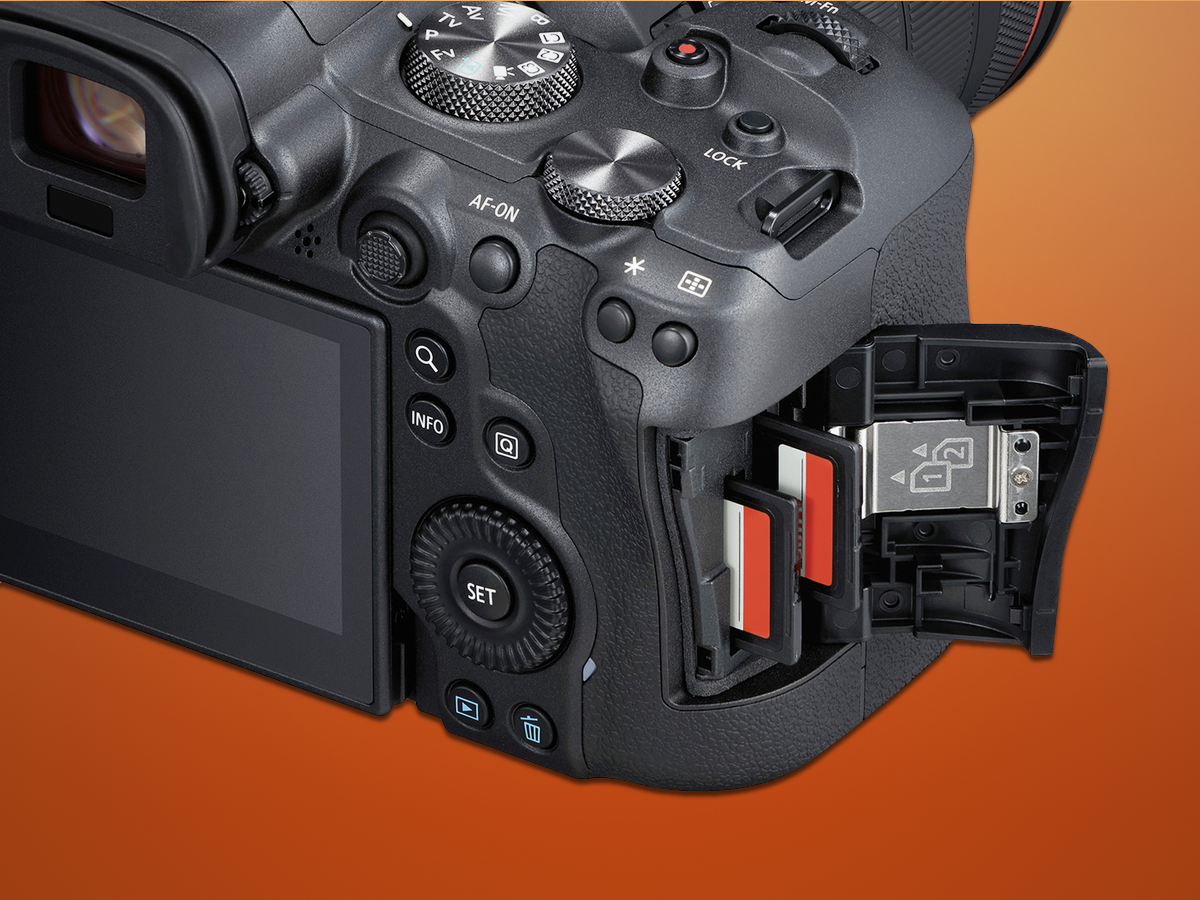 As a genuine all-rounder, the EOS R6 has a very appealing set of features. The 20.1MP full-frame sensor may seem a bit pedestrian when we're used to hearing about super high-resolution cameras. But sticking with a more sensible pixel count has its advantages: with fewer pixels on the sensor, it's better suited to low light. Plus you can shoot faster and for longer without generating enormous file sizes.
That means you can maximise storage while shooting – although capacity shouldn't be something you have to worry about: unlike some other cameras on the market, the EOS R6 has a dual SD card setup. Both slots are UHS-II compatible (the faster type). So whether you already have a set of cards or need to pick up some reasonably priced extras, this is all good news.
The R6 can be bought body only, but chances are you'll pick it up with at least one lens. The EOS R6 uses Canon's new RF mount, but if you have existing EF mount lenses from an older Canon camera, you can buy an adapter. But it's worth noting that Canon uses a different mount again for its APS-C mirrorless models; soif you have EF-M lenses, you won't be able to use these with the R6, frustratingly.
Canon EOS R6 performance: fast and sharp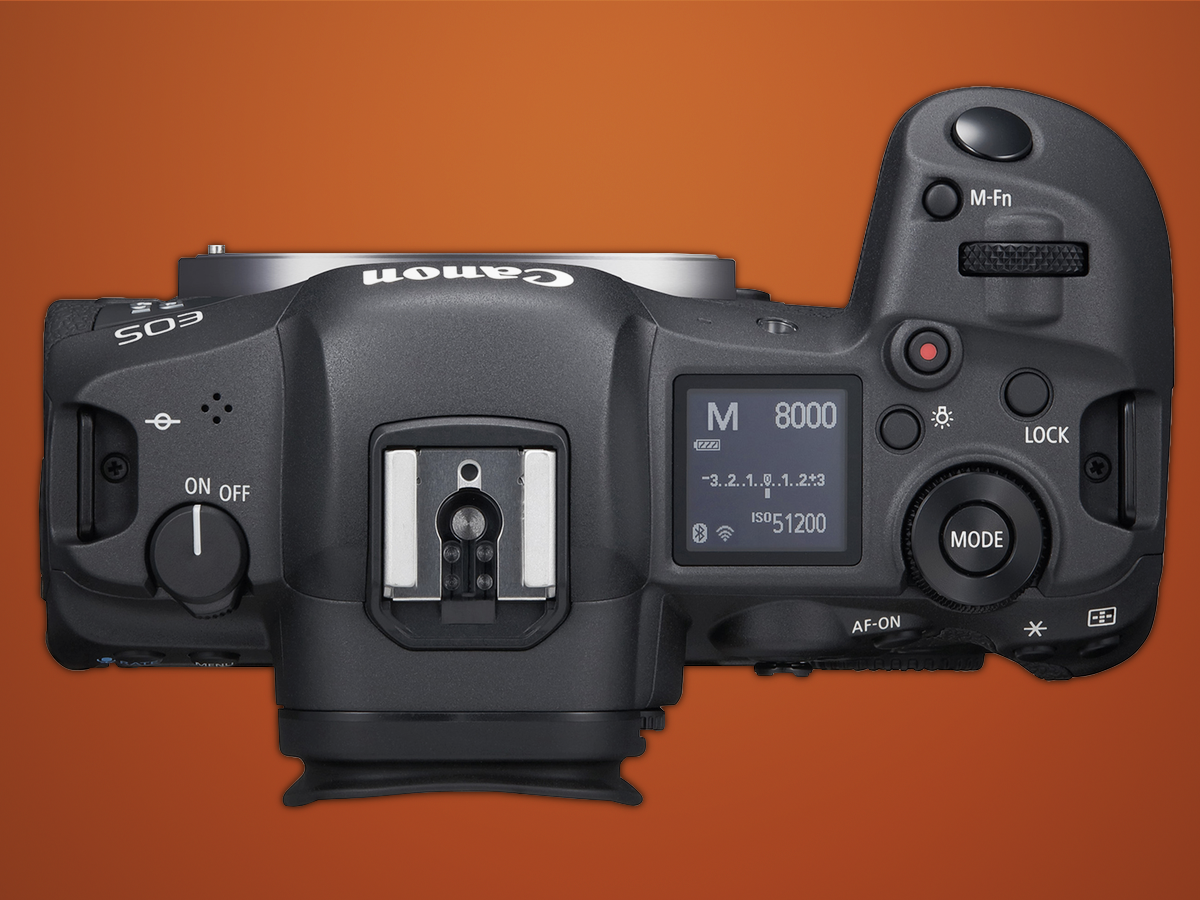 Being adept for a number of different genres is important for a camera like this. Those who like to shoot sport or action will be drawn by its ability to shoot at up to 20fps using the electronic shutter – or 12fps with the mechanical one.
Dual-Pixel CMOS AF II focusing is also a huge bonus. With a whopping 6,072 AF points to choose from, it works super-quickly in the vast majority of situations. Eye-AF (available for animals as well as humans) is also an impressive performer.
When it comes to low-light shooting, not only do you have a good pixel count for darker scenarios, but also in-body image stabilisation (IBIS), giving you up to 8 stops advantage – the best of its kind. You should find that shooting handheld with slow(ish) shutter speeds leads to very usable results.
Video is becoming an increasingly important consideration. While the R6 is good for the casual videographer, those looking for a more extensive set-up might be better served elsewhere. You get uncropped 4K video recording (UHD, not DCI though) and a good set of connectors. Overheating can be an issue if you want to record for lengthy periods of time, which is where serious cinematographers may be put off.
Canon EOS R6 image quality: predictably superb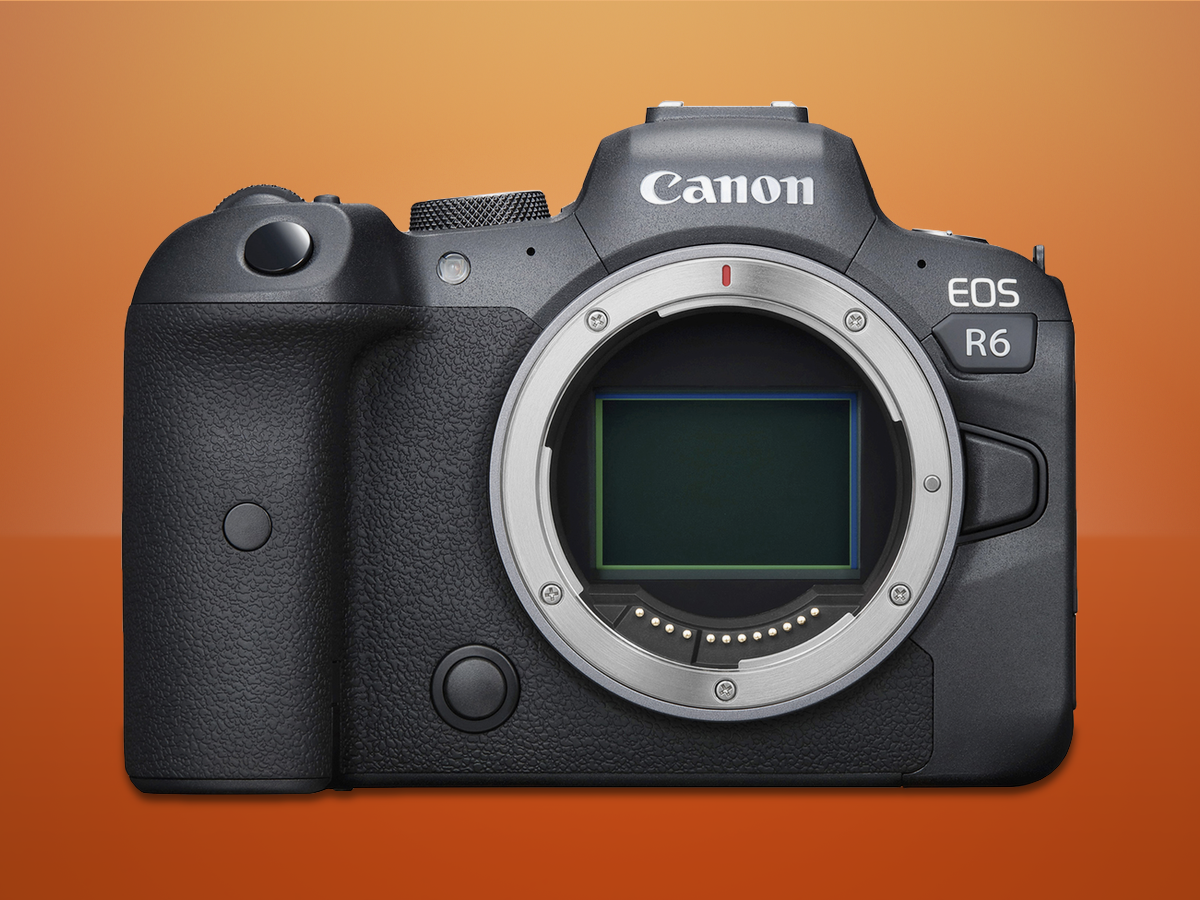 As we'd expect from a Canon camera that costs upwards of £2.5K, image quality is superb. Colours are vibrant and warm, with excellent dynamic range. Exposures are well-balanced from the all-purpose metering setting – though you might find that it's a little off in high-contrast situations (switching to a different metering mode usually fixes that).
And there's no need to worry about detail from that 20.1MP sensor. The pixel-count is still plenty – and the overall impression is fantastic, especially when looking at standard printing or web sizes.
Low-light performance – as already mentioned – is aided by a number of specs. IBIS in particular helps you to avoid the highest sensitivity settings where possible. Although you can still get useable results if you stray into the upper levels of what's available (such as ISO 25600), ideally you should stick to ISO 6400 or below for the finest results.
Canon EOS R6 verdict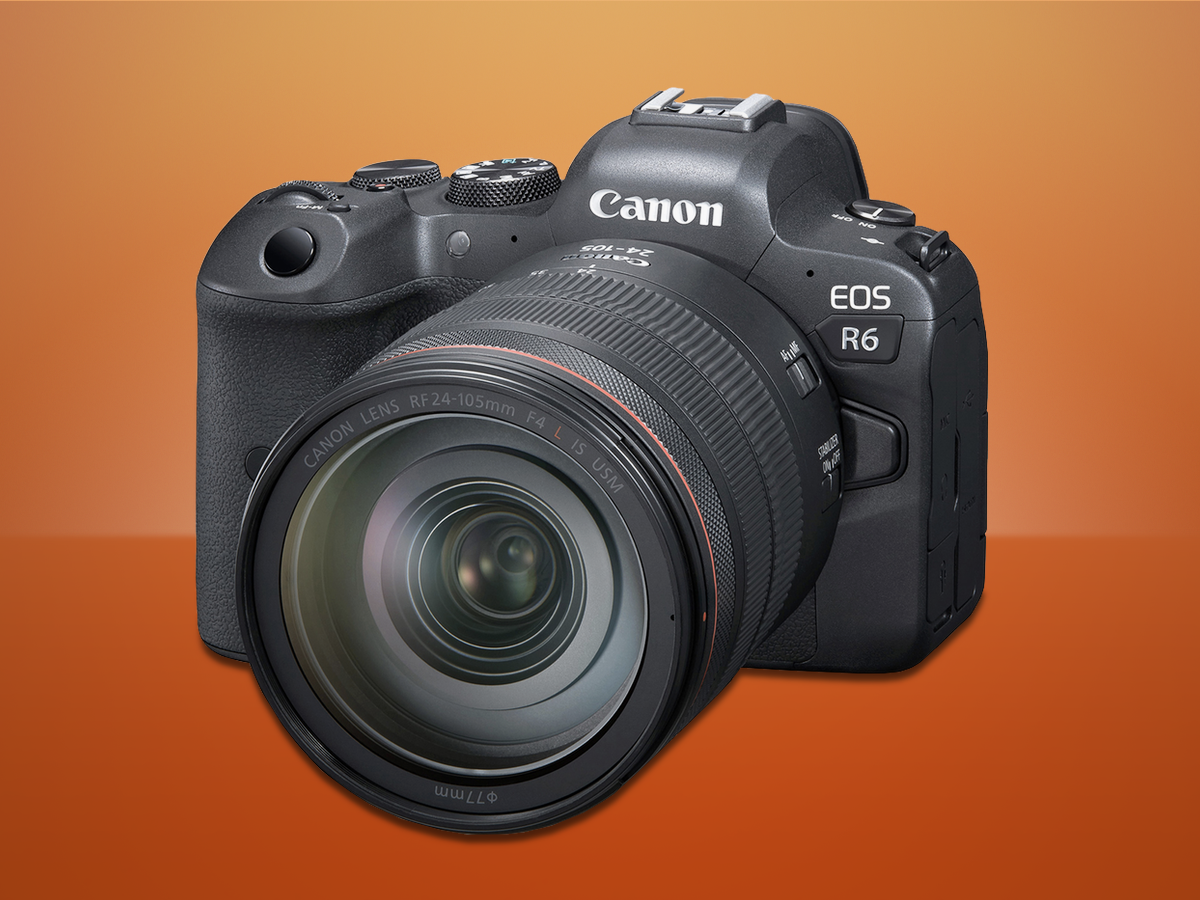 We may have waited a while for Canon to get itself into gear with the full-frame mirrorless format, but cameras like the EOS R6 show what the company can do when it puts its mind to it.
The EOS R6 is a fantastic all-rounder that serves all sorts of photographers. It can shoot everything from landscapes to portraits to action, plus pretty much everything in between – and do a thoroughly decent job of it. Particularly impressive is the super-quick autofocusing, and its ability to recognise eyes, both animal and human.
That's not to say that this is the perfect camera by any means. Vloggers are better served elsewhere, while the relatively low-resolution sensor may not be appealing to those who like to photograph extremely detailed subjects.
Then there's the price. Although the EOS R6 is much cheaper than its more expensive R5 stablemate, it's still more costly than rival models which tick similar boxes, such as the Nikon Z6 II and the Sony A7III. All the same, unless affordability is your primary concern, the EOS R6 delivers a lot for your money – particularly if you're an existing Canon user.
Tech specs
| | |
| --- | --- |
| Sensor | 20.1MP CMOS |
| Lens mount | Canon RF |
| ISO range | 100-102,400 (50-204,800 expanded) |
| Continuous shooting speed | 12fps (mechanical), 20fps (electronic) |
| Video recording | 4K up to 60fps, 1080p up to 120fps |
| Screen | 3in fully articulating touchscreen, 1.62m dots |
| Viewfinder | 0.5in OLED EVF, 3.69m dots |
| Connectivity | USB-C, 3.5mm mic in, 3.5mm headphone out, micro HDMI, Bluetooth, Wi-Fi |
| Dimensions | 138.4×97.5×88.4mm |
| Weight | 598g |
Stuff Says…
A superb full-frame all-rounder that demonstrates Canon's decades of photographic prowess, including when things get gloomy
Good Stuff
Lovely to hold and control
Fast frame rates and autofocus
Solid low-light skills with IBIS
Bad Stuff
Costs more than closest rivals
Overheats when shooting video
Relatively low-resolution sensor