Beats Pill+ Speaker review
The first Apple-fied Beats speaker isn't quite what the doctor ordered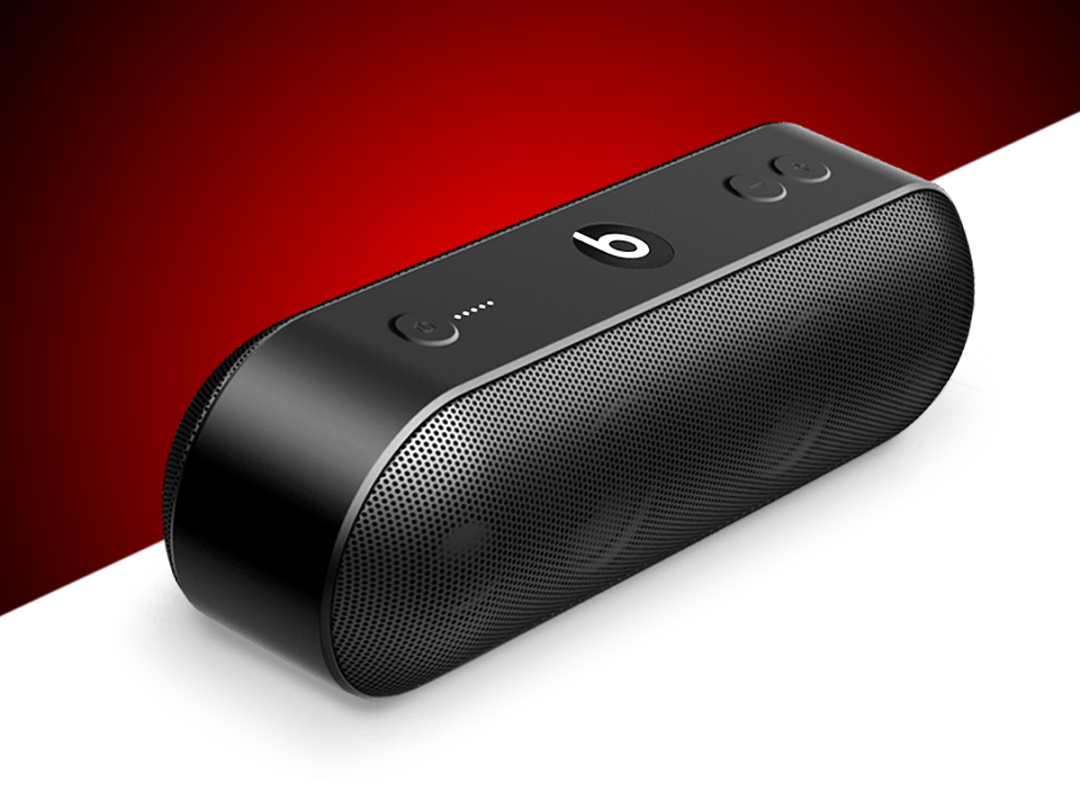 Beats' takeover by Apple last year may have spelt the end of its music streaming service, but the famously bassy audio manufacturer is otherwise alive and thriving. You could even say it's Still D.R.E.
So what's special about the Beats Pill+? Well, it's the first device to be released since Apple took charge of the company, which means the iPhone maker's design expertise has been squeezed into a formerly drab product line. While you can hear the difference, it's not all that significant.
Appletized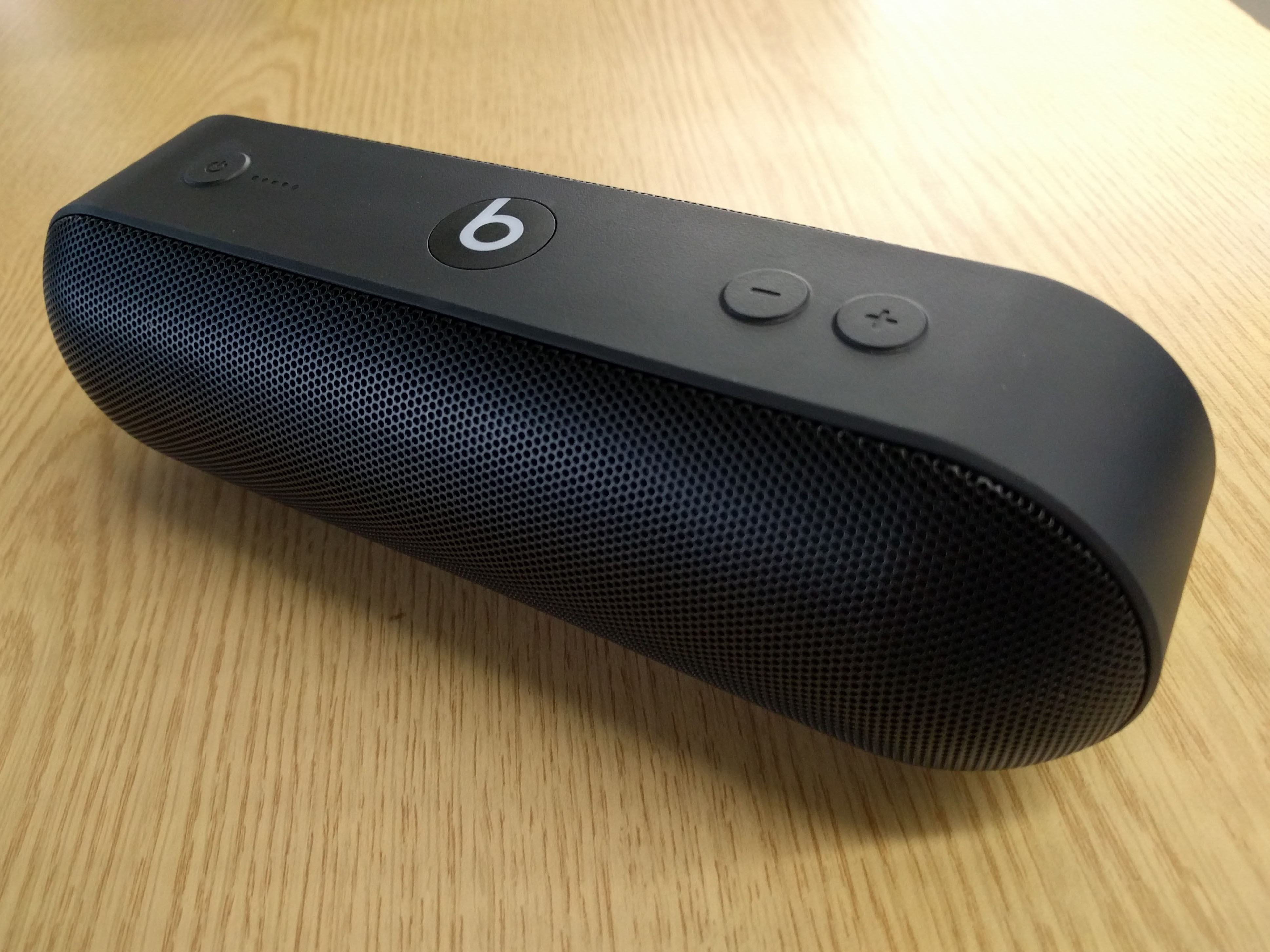 While there isn't a hint of a half-eaten logo in sight, the Pill+ has been unashamedly Appletized. For starters, its 'Plus' identity now coincides with that of Apple's flagship phone. Coincidence? We think not.
For charging, it's out with the previous Pill's microUSB port and in with Apple's lightning connector. This means Appleites need only carry a single cable around for their phone and speaker. Beats is now a brand that would rather have an iPhone to dinner than an Android ringer.
A better pill to swallow?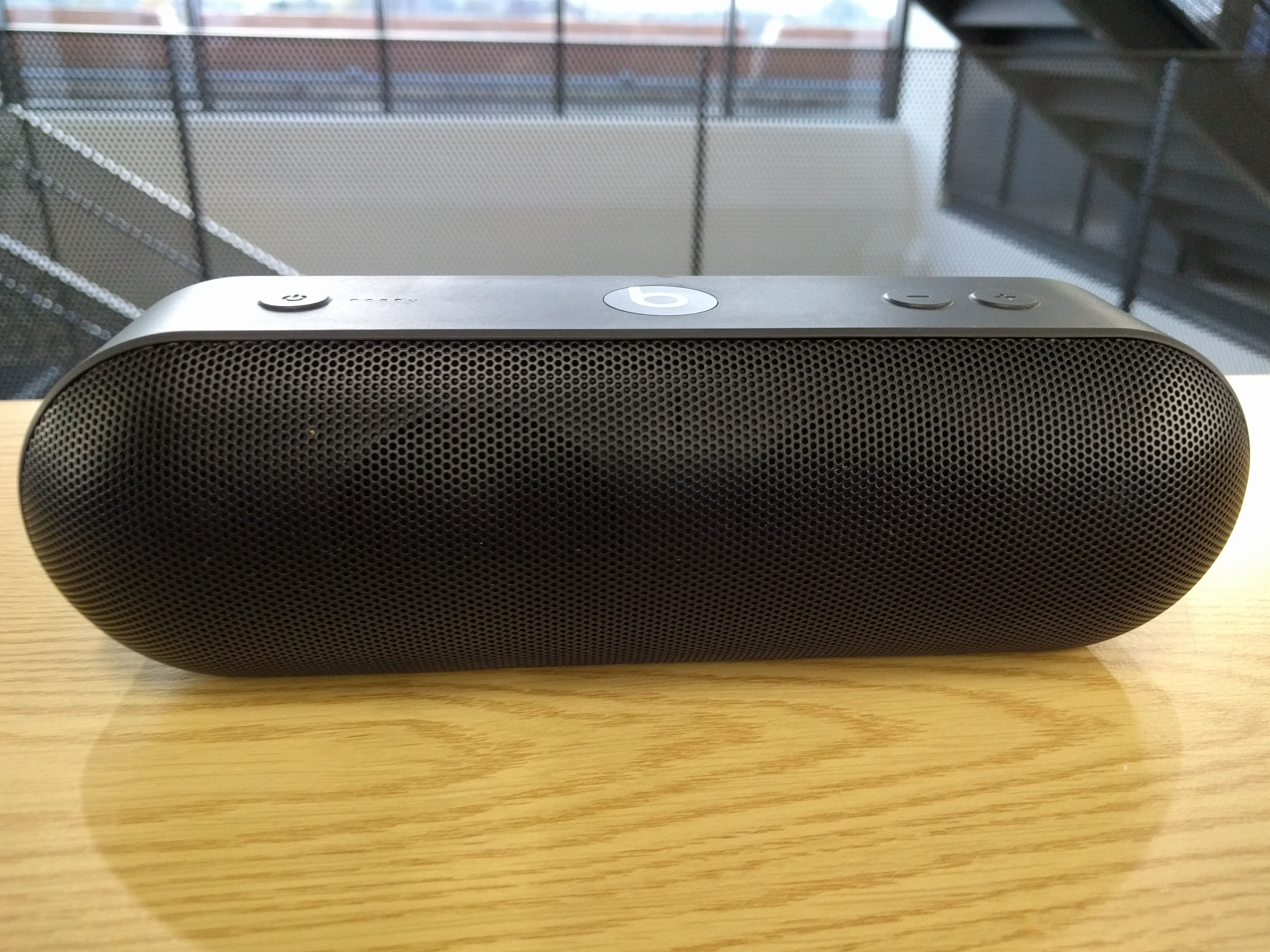 But it's not all about an Apple-flavoured redesign, for the Pill has had more of a makeover than a celebrity-style touch up. While the older Pill claimed a 7-hour battery life, the Pill+ should party on for 12 (at low volumes, you understand) from a three-hour charge.
Two tweeters now sandwich two bigger woofers for a wider, more spacious soundstage, and Beats says voice (mid range) performance has improved. Like the old Pill, you can double the dosage by pairing two together, either for a stereo performance or simple multiroom experience. But instead of using NFC a dedicated Beats Pill+ app now facilitates pairing.
Control 'appy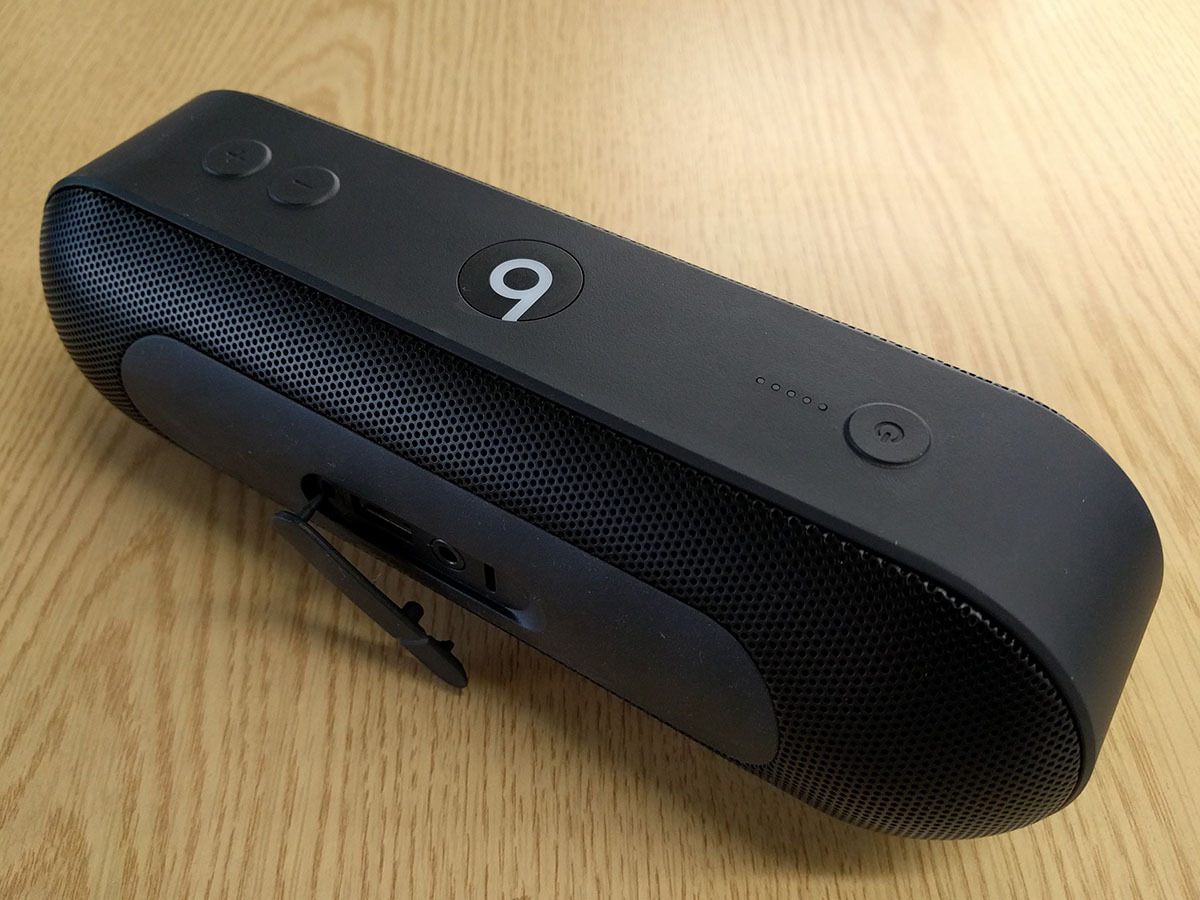 That's right, like the UE Boom/Megaboom, the Pill+ gets its own software offering several neat tricks. Its DJ feature lets two Bluetooth devices connect to the app to control the speaker too so you can counter your friend's addition of Bieber to the playlist, and it's also a gateway to software updates.
Interestingly, the Pill+ app also marks Apple's second ever Android app after 'Move to iOS'.
A smart capsule
This speaker's design has had a facelift too… and a button-lift. Volume and power keys bookending the multi-purpose Beats logo button have been moved up top.
Sockets to the rear are now covered by a flap as well: peel it back a little to uncover the charging socket, or the whole thing to get to the 3.5mm input and a USB socket to top up your smartphone juice. The result? A slicker, spick and span design that echoes Apple's own aesthetic architecture.
A new 'fuel gauge' (a few small dot lights by the power button) shows your battery level, so that Bananarama classic won't cut out without warning. Otherwise, the Pill+ is a carbon copy of its predecessor, its capsule-shape fusion of mesh grille and rubber defying the hoards of plastic-tastic rivals out there.
Size-wise, it's the middle child in the family between the original Pill and Pill XL (the latter was recalled in the summer for its overheating issues), just towering a pint glass but slim enough to fit inside. It won't stand for such drunken antics though; although its sockets are covered, this isn't a pill to take with water.
Beats has also stripped the pill of any colour, ditching the heritage blue and red finishes, going with just black and white. For now anyway.
Medicine for your music?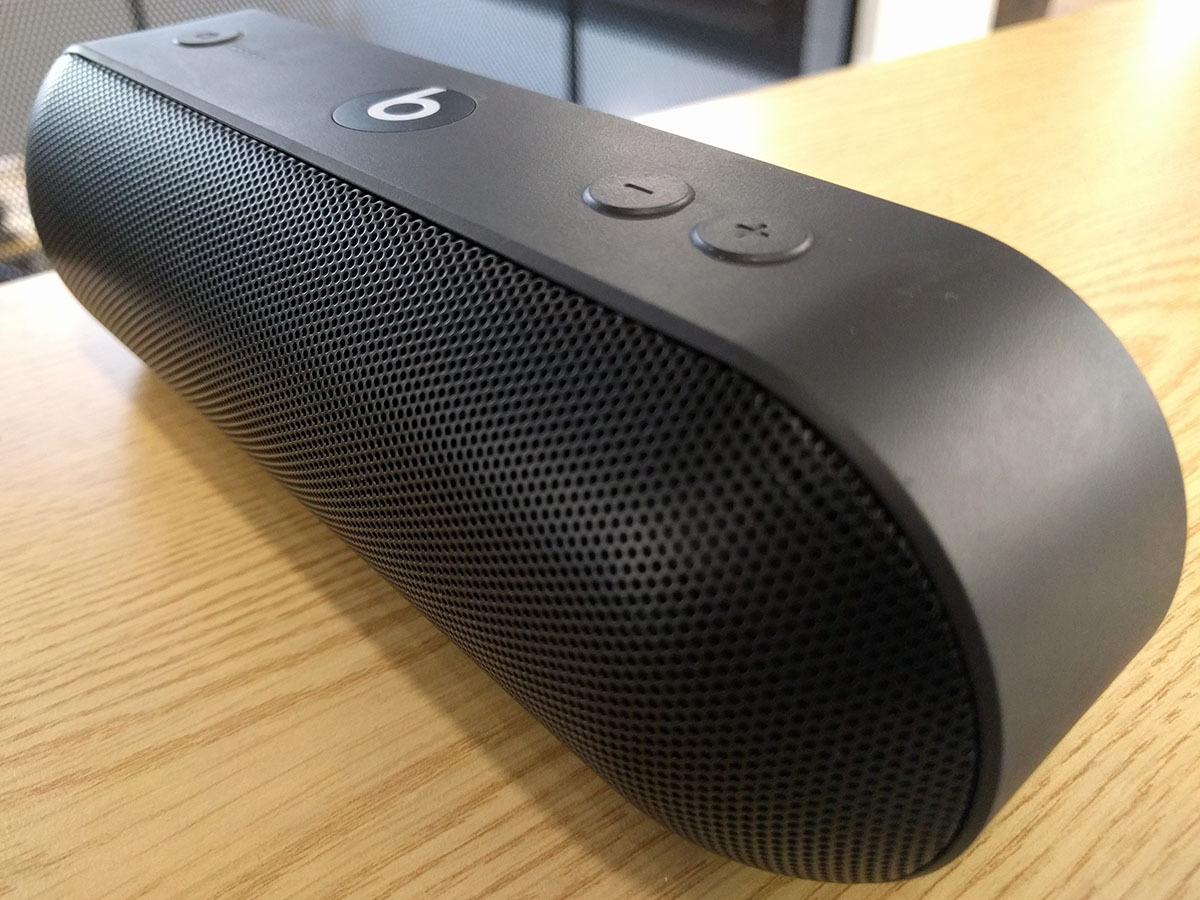 So how does the Pill+ sound? Throwing out wider, clearer tones than its ancestor, it's certainly the best Pill yet. Its caffeinated character dishes out a lively rendition of Macklemore and Lewis' Downtown, producing decent drive and attack without making it sound like an assault. Bass is meaty and in proportion, buckling down on the beats and lending a solid hand to vocals, which sound weightier and clearer than before.
The Pill+ hurls Macklemore's tongue-in-cheek rap into the spotlight, but doesn't quite roll with its dynamic quirks and jerks, and ultimately is pipped for expression by the UE Roll (£100).
While it's one of the loudest, most room-filling speakers of its size that we've heard – it won't sweat drowning out next-door's newborn – the Pill+ loses its cool when volume is cranked up; treble is shrill enough to go through you, and bass surrenders to sloppiness. If portability isn't the be-all-and-end-all, the boxier Audio Pro Addon T3 has much more bragging rights in the sound department.
Beats Pill+ Speaker verdict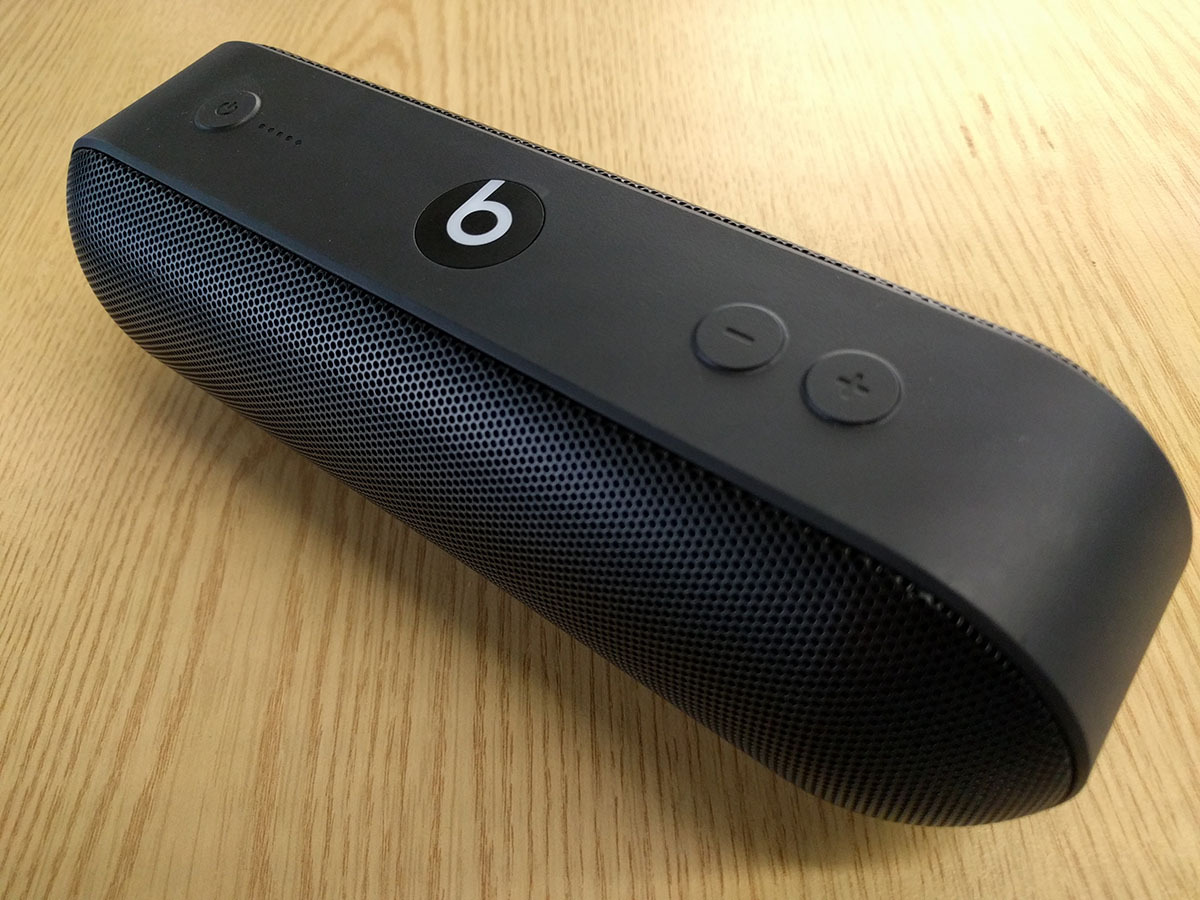 This will be a bitter pill to swallow for Apple, which has no doubt improved what's always been a very average speaker line living off its street cred.
Being under Apple's wing can only do Beats more favours. But the Pill+ isn't cheap, and with truckloads of puny, portable speakers wrestling for your hard-earned cash, doesn't quite do enough to stand out from the crowd. Just what the doctor ordered? Not quite.
Stuff Says…
The best Pill yet gets the Apple treatment, but leaves us prescribing more talented rivals
Good Stuff
Multiroom aspirations
Decent battery life
Clean, compact design
Bad Stuff
Not waterproof
Lacks expression
App not UK-ready yet
Pricey for the performance